Sure is nice to feel the sun after having myriad clouds blocking the sun in the last few days.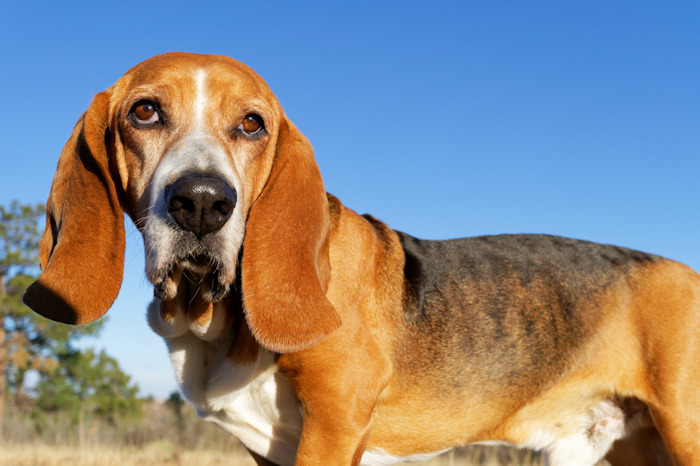 Not that there wasn't evidence of what those clouds left, that being mud and muddy puddles.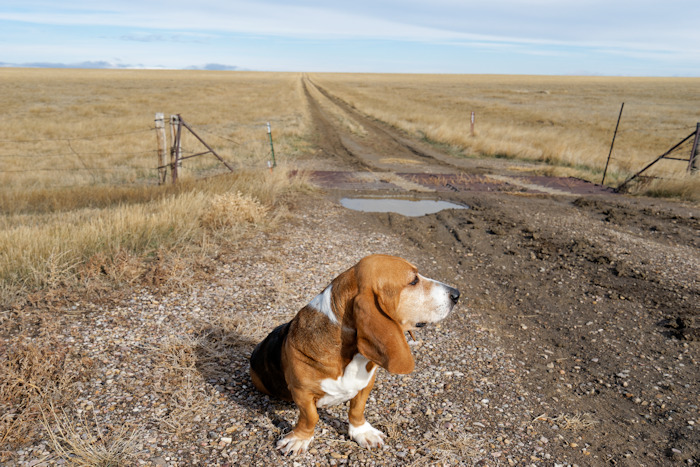 This Buffalo Gap National Grasslands two track doesn't look very photogenic today, but in the past…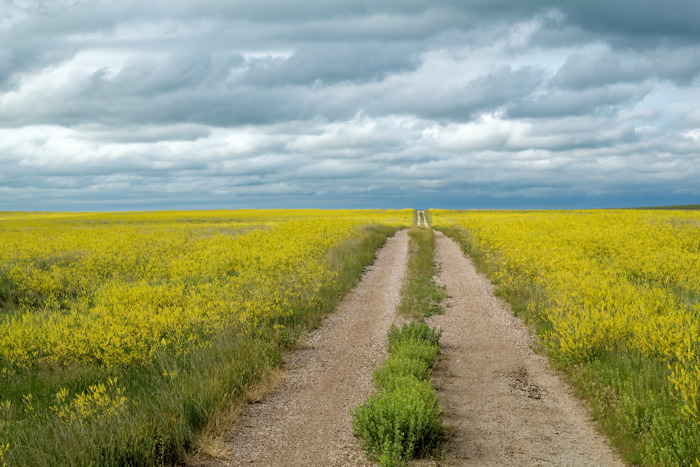 yeah, a July photo courtesy of Porter sure makes this two track look great!
Since this two track is almost on the Wyoming border, I thought it time to salute Wyoming Basset Hound Rescue by wearing my WBHR cap on the Wyoming border.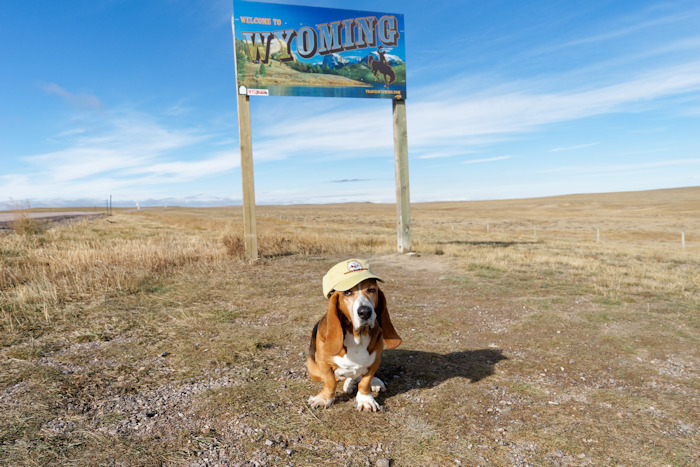 Guess it's about time to head south to Colorado and leave Sheriff George territory and Porter Paw Print area. Don't worry I'll be back in Edgemont again for another stay.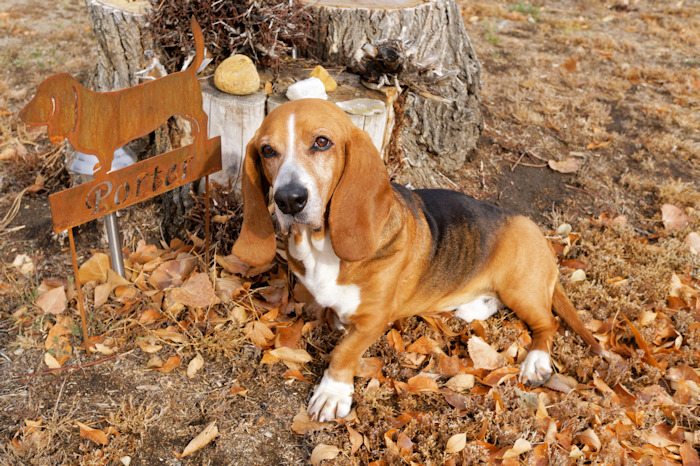 If you head toward Edgemont, just look for the Porter sign and you know you're at Edgemont Basset Headquarters.
Oh, one last thing, clouds do bring beautiful sunsets and sunrises.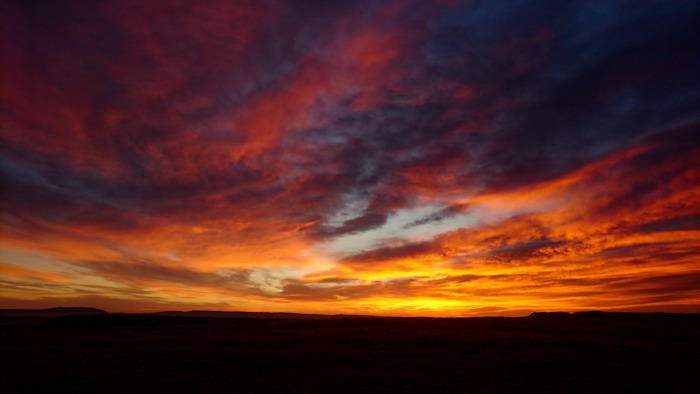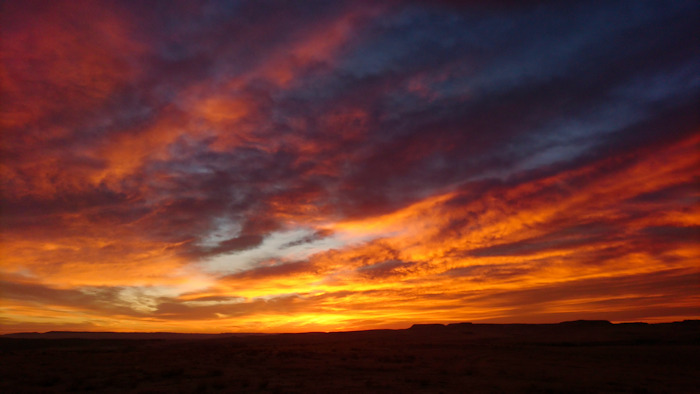 Can't wait to get back to Edgemont for those magnificent sunrises and sunsets!
Arrhho-oo-ooo!!!