Bassets oh bassets, the Edgemont weather sure is a fickle beast.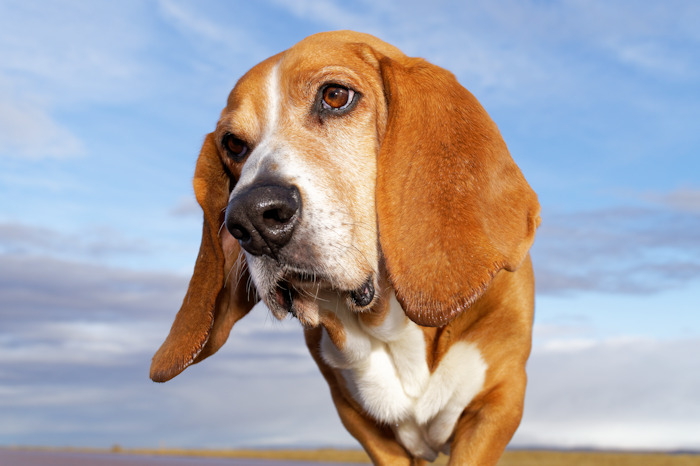 Sometimes it's a big beautiful sky.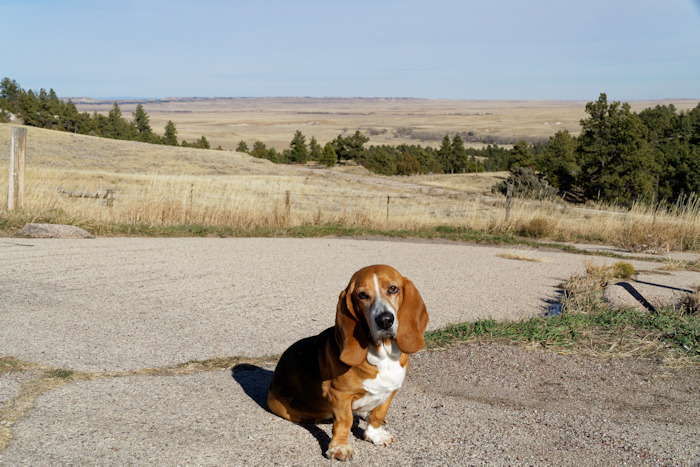 Sometimes it's the wind blowing like a hundred bassets baying.

Hey! Wind! Let go of my jowls!!!!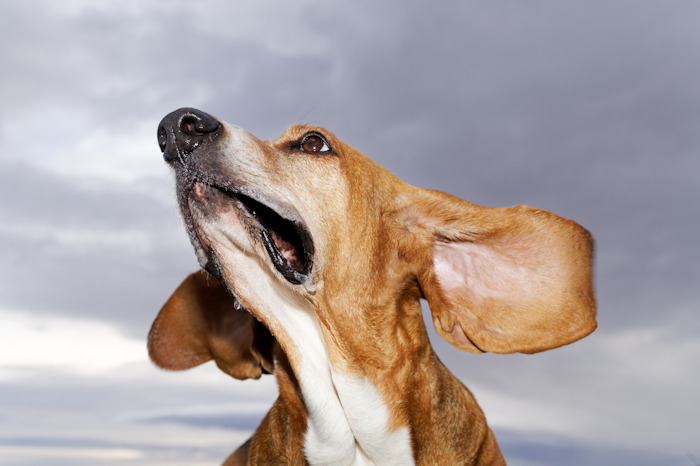 Heh, heh, someone in Nebraska will probably wonder how basset slobber fell from the sky.
Sometimes it's snowing.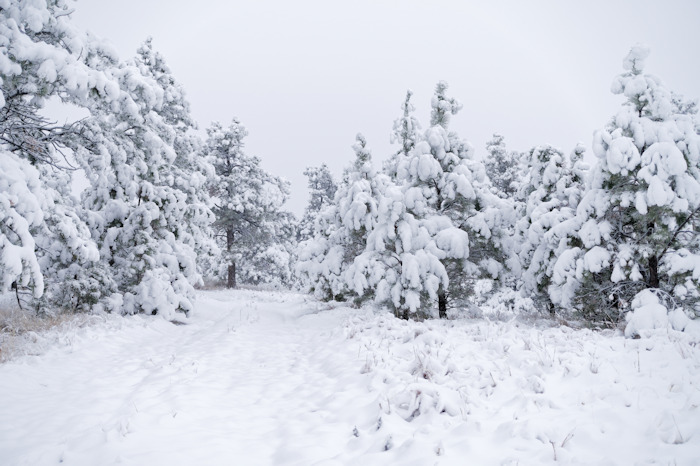 Did I woof how much fun snow is for a basset hound?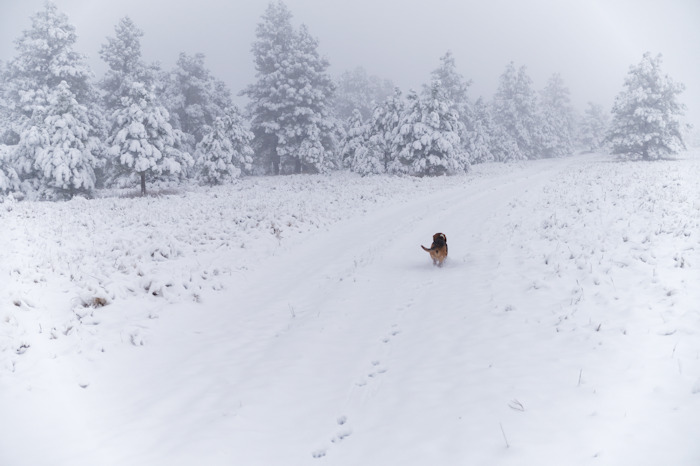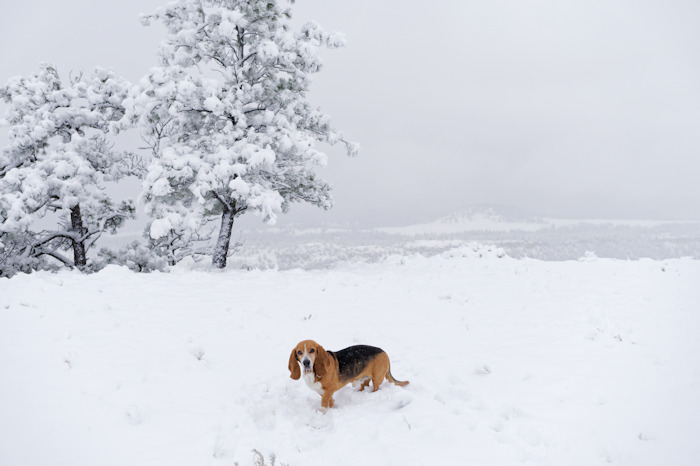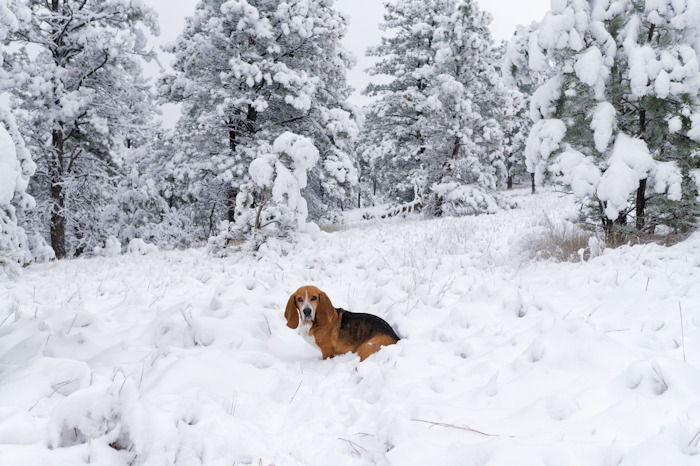 All this weather changing in a 24 hour period. Yup, that's Edgemont!
Oh, I forgot to mention Halloween. I thought that I'd need the protection of a witch basset…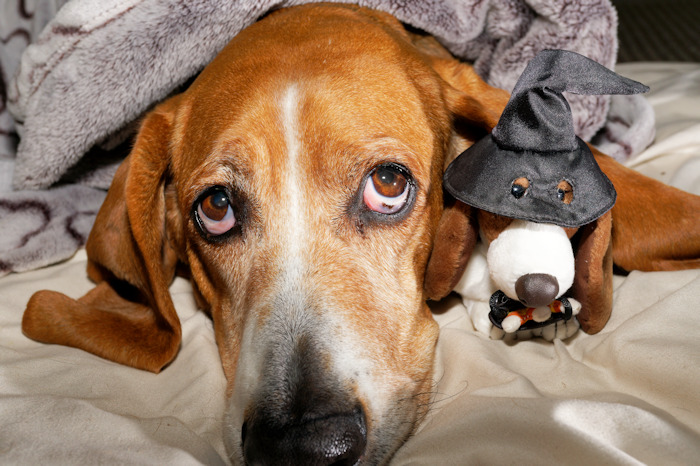 but, turns out, I liked all the little ghost and goblins knocking on the door. Yup, I went out and greeted every one of them!