Yeah, you know it's got to happen.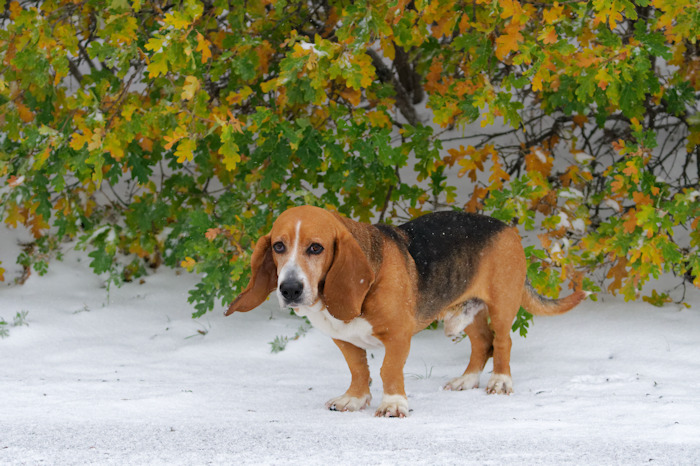 Yes, that would be snow.
Now dad thought that I might not care for snow, since I like lots and lots of heat. You know, I'm the type of basset that lies under a 100 degree sun and loves it.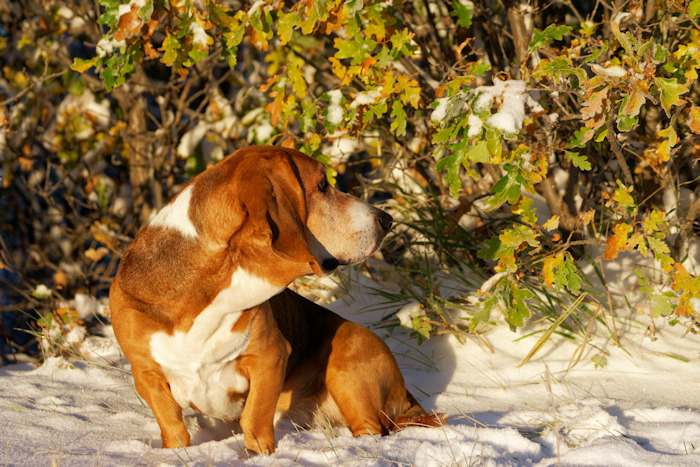 But, I don't mind snow at all.
Heck, it's great paw cushion.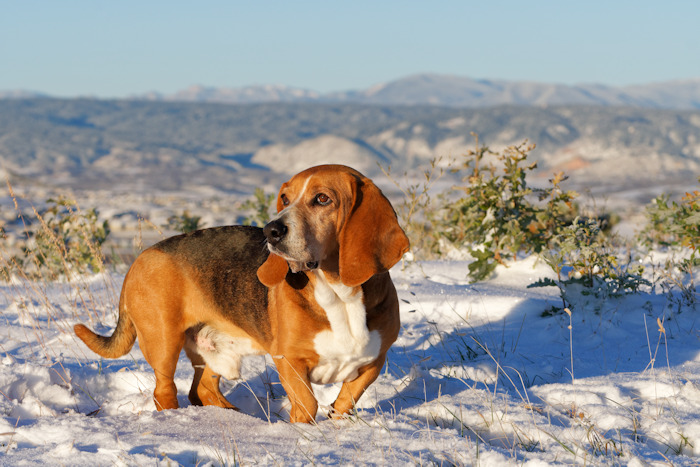 But, I'll still take the hot weather over snow.
Hey! I look darn handsome in the snow! Arrhho-ooo!!!!