Dad had talked about Summit Tree Camp, so when it was time to take a hike to this wonderful spot, well, you can bet that I was all pumped up.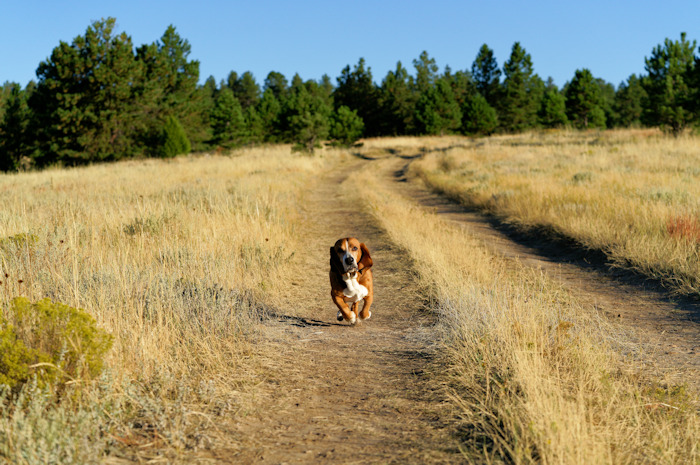 The best part of Summit Tree Camp? It's the feeling that a hound with short legs can be on top of the world!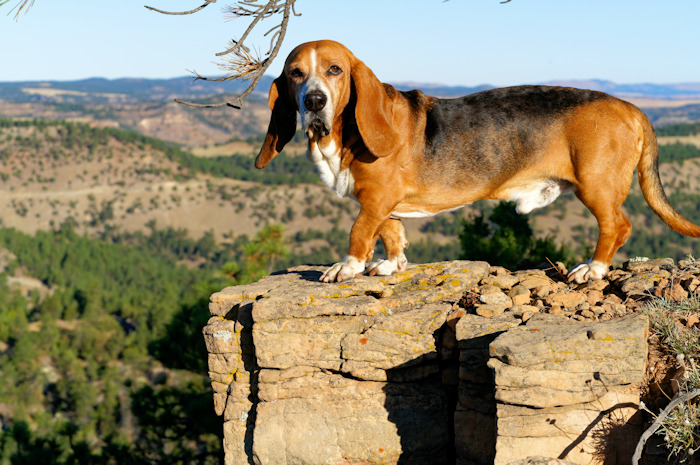 It got me doing a basset jig, it did.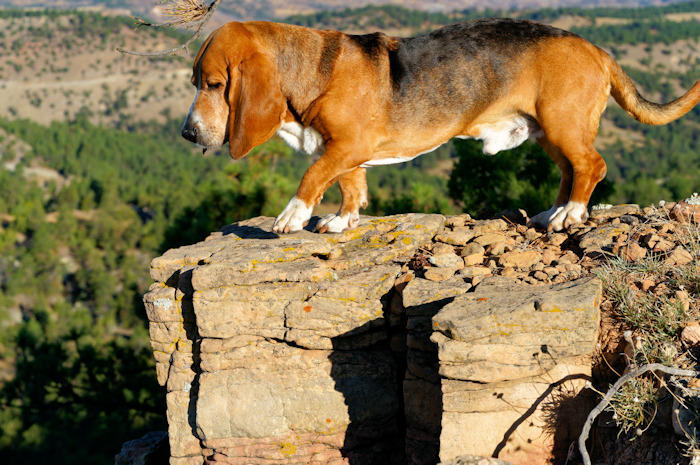 And dad thinks I lack talent! Ha!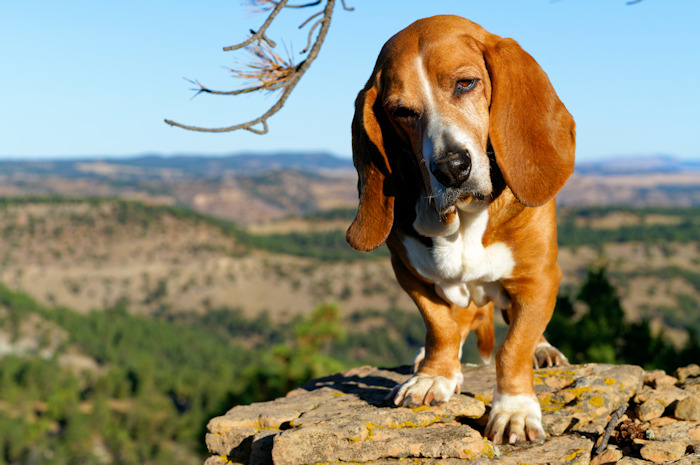 Good enough for me; no I'll take some time to enjoy being on top of the world. Arrhhoo-ooo!

Don't forget, October 2nd is Sheriff George day!!!! Yay!!!