Holy basset paws, dad has taken me to some really cool spots. Basset oh bassets, I'm sure up for these hikes now that I'm gett'in in fine physical shape.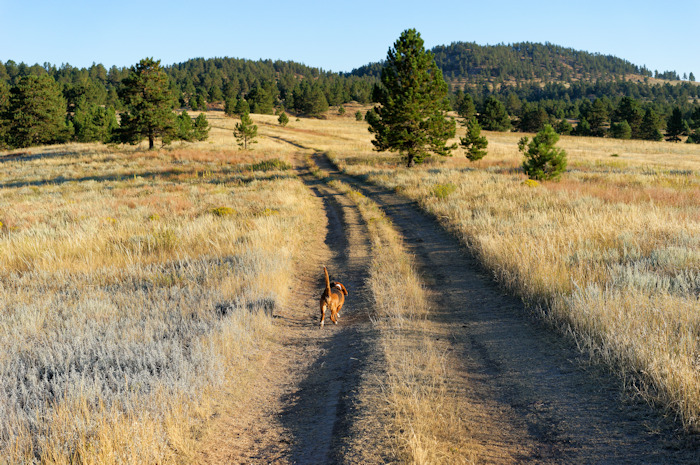 Sure is pretty around Mathias Peak.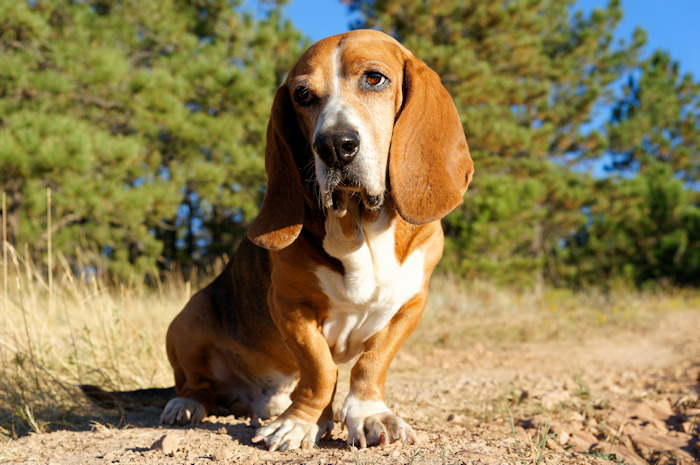 Grand View!!!!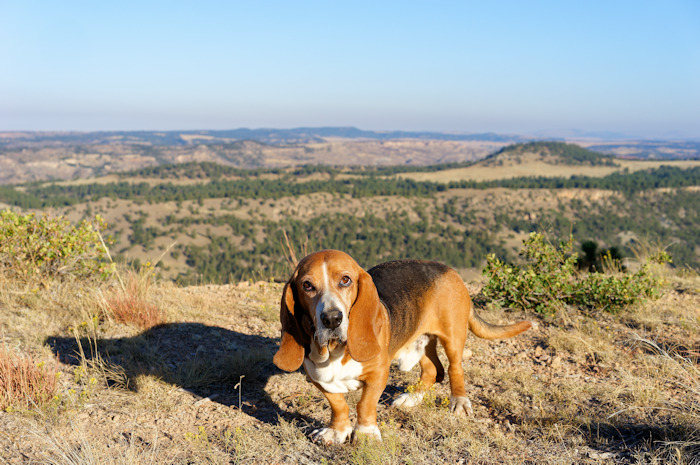 No wonder George and Porter thought this spot a grand spot for looking across the universe.
And what about the famous Gold Rocks? Basset oh bassets, sure is a lot of gold around here.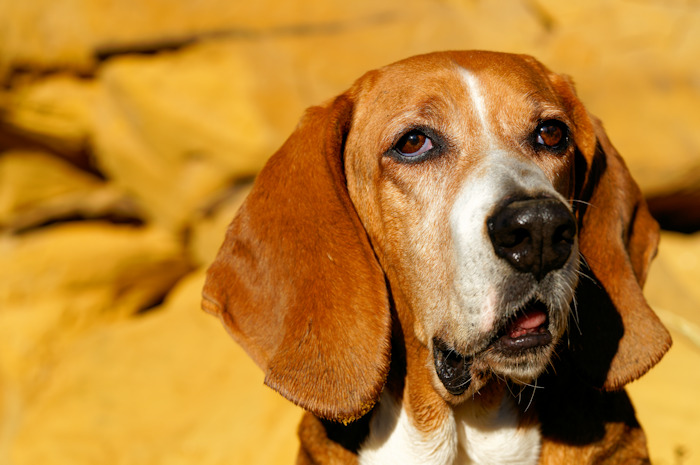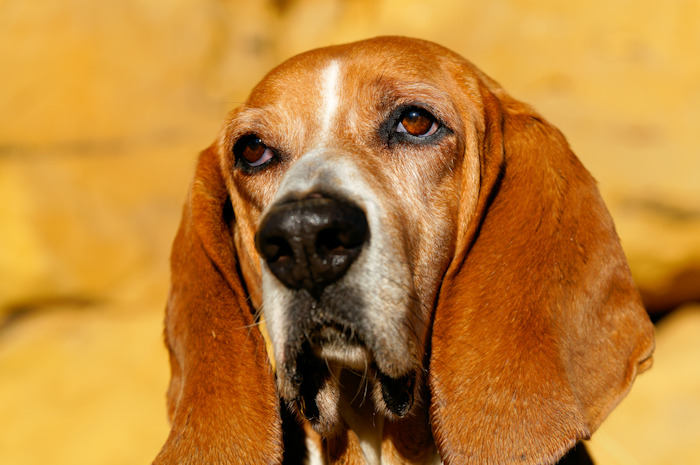 What's really cool about the Gold Rocks is how they make a handsome basset look even more handsome.

Right little doggies?