Bassets oh Puppy!!! Look at the license plate holder mom got me to put on my new bassetmobile!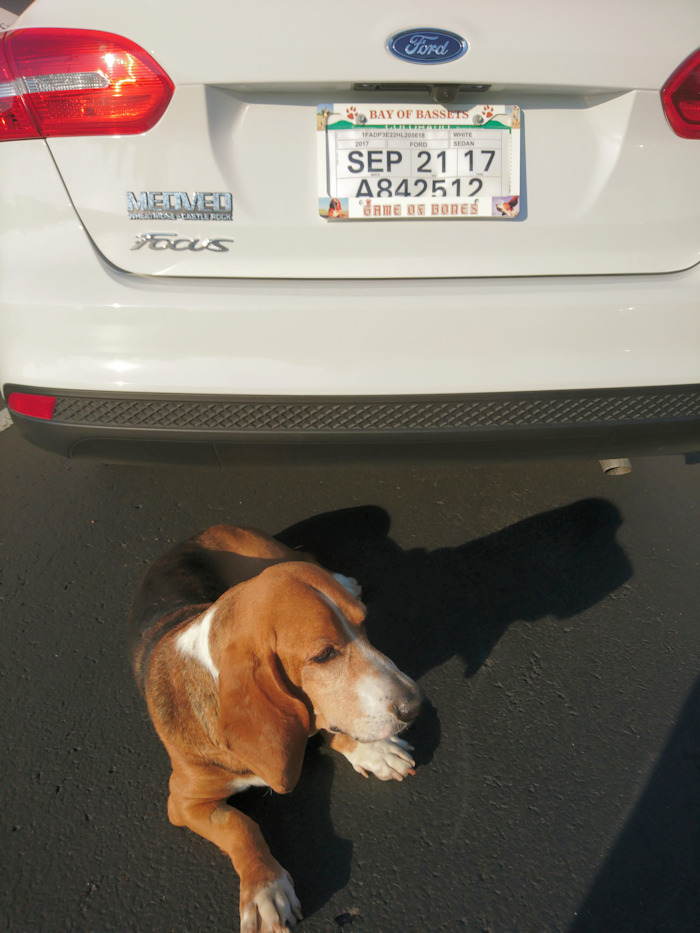 It's got photos of Porter and me. On top it has 'Bay of Bassets', and on the bottom, of course, of course, 'Game of Bones'. Thanks mom!!!!!!!!
So it was time for my first Game of Bones shots.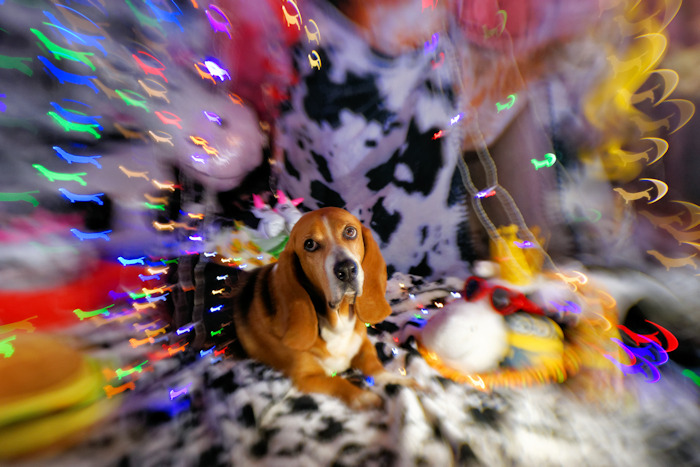 Notice King Porter in the background.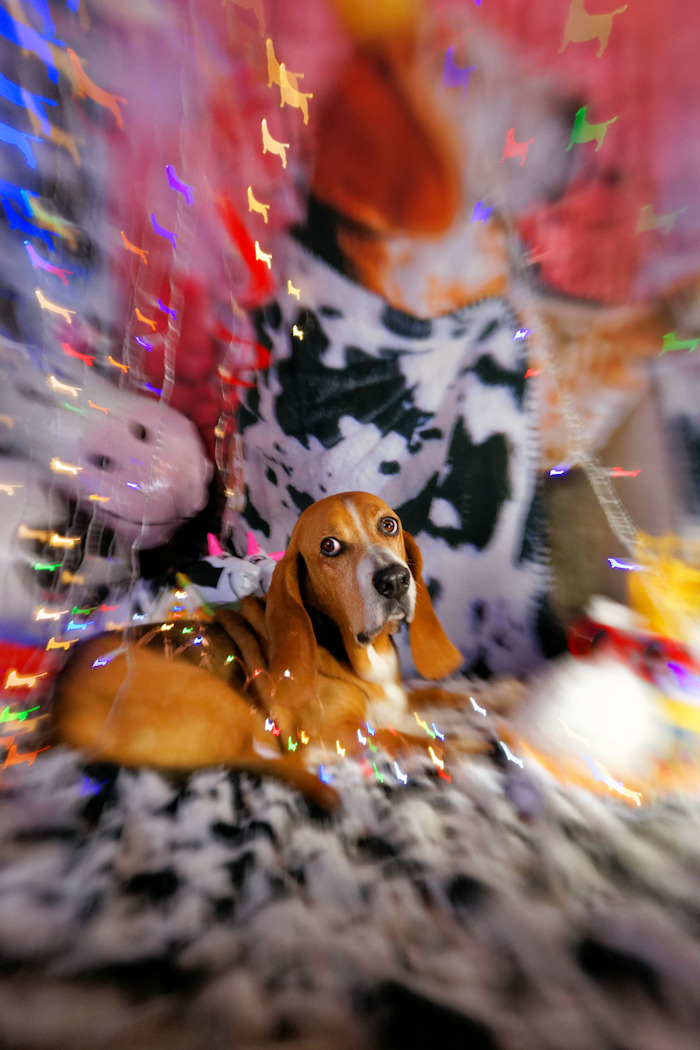 That's as it should be, but hey, I'm going to do my best for Game of Bones. Yup, I plan on continuing the Game of Bones story, so we'll never, ever forget King Porter. Oh, and we'll never forget Kelvin either! That's as it should be.
I spent some time Saturday afternoon at a doggie day care house, you know, get some canine socializing in, since mom and dad know how much I enjoy the company of other dogs.
So look at what was beckoning mom and dad as they came to pick me up.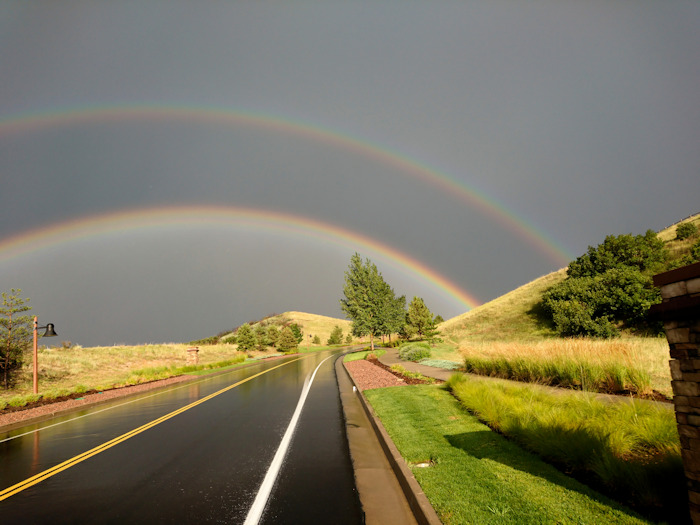 See, folks got it all wrong! You don't find a pot of gold at the end of the rainbow…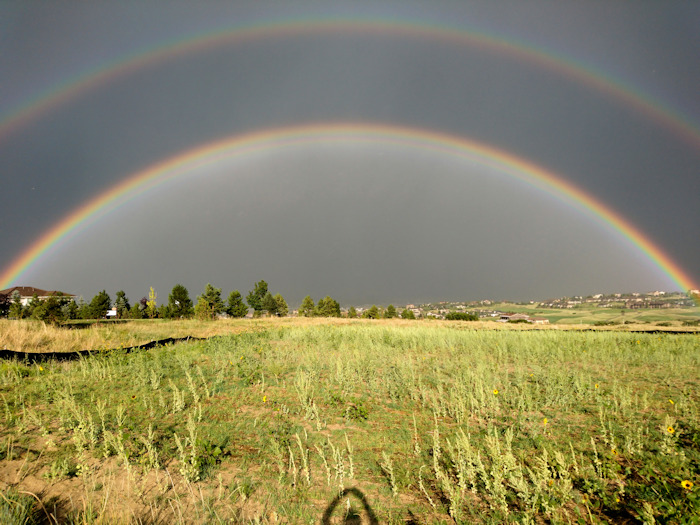 you find a loving basset!
Arrrhho-oo-ooo!!!!!