Bassets oh bassets, it's not easy being a basset sometimes. For example, here I am getting into the Jeep.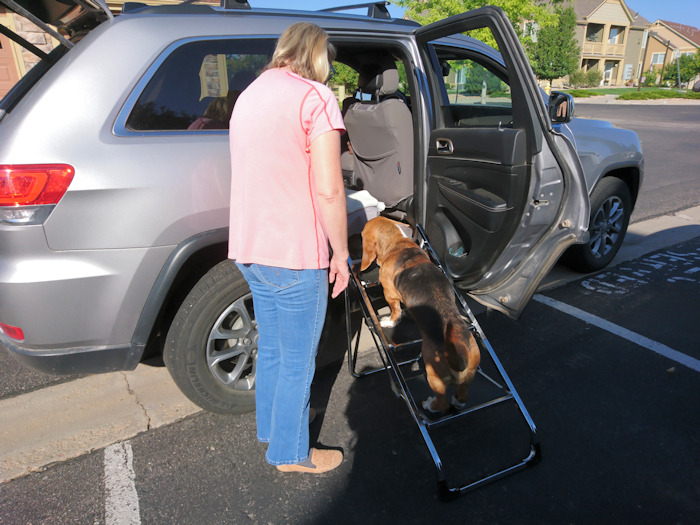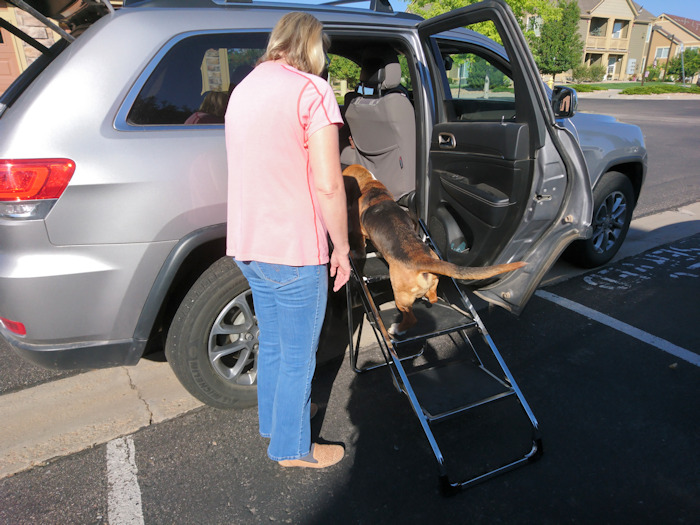 Yeah, look how much work it is for mom and for me, gettin' the steps out, climbing the steps, and puttin' the steps back.
So dad and mom had this great idea, why not sell Lulu and get a small car which would be very basset friendly.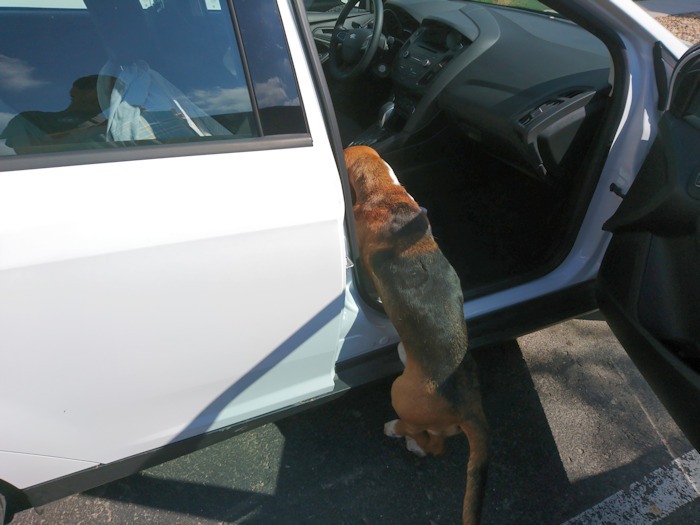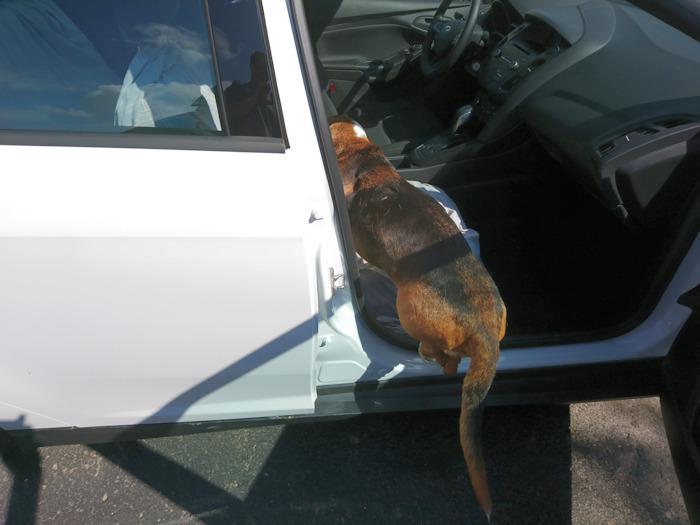 No matter the front or the back, I can handle this puppy with no problem! So if you see a Kelvin basset hound driving down the road in a little Ford sedan, well, that would be me 🙂