Kelvin's Kaps today!
Dad and I kinda have a railroad theme going with my kaps.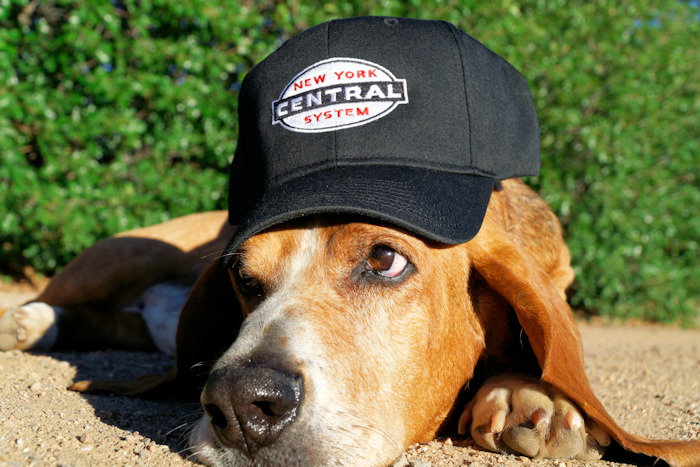 New York Central System kap, well, it doesn't mean a whole lot to me, but dad tells me he sure has some good memories of the New York Central Railway. But I guess those memories are from a long time ago, since he didn't even have a basset hound back then!
Reading up on my railroad history, I found that the New York Central merged with the Pennsylvania Railroad to form the Penn Central. Poor old Penn Central didn't last long because both the New York Central and Pennsylvania were in sorry shape at the time of the merger.
The Feds had to step in and save the railroads of the Northeast including Penn Central and…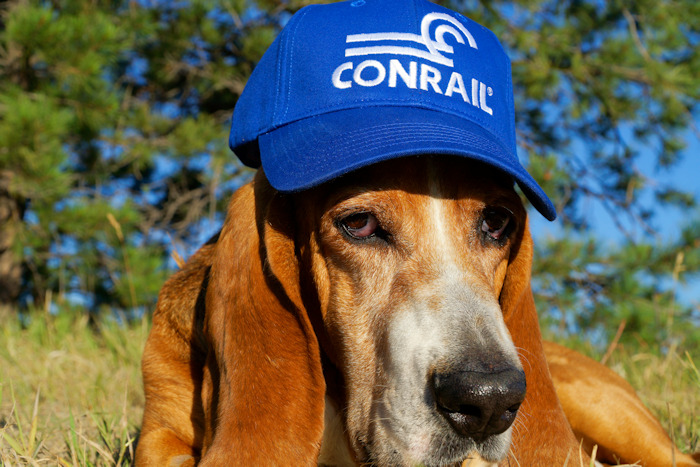 Conrail was the result.
Conrail turned into quite the good railroad.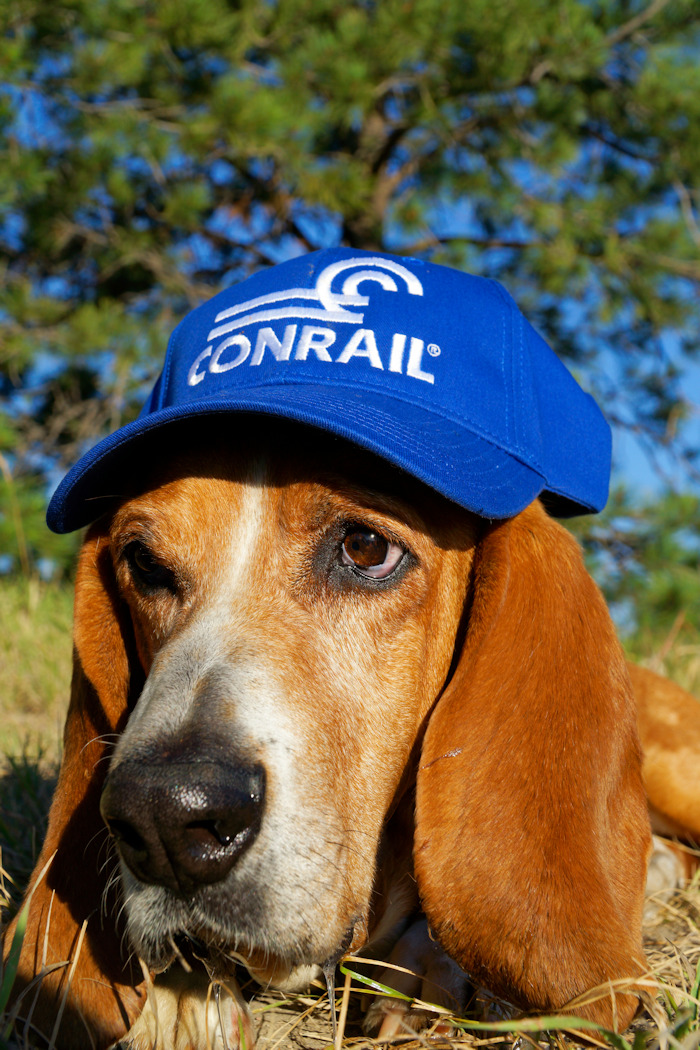 It didn't have the great memories for dad that the New York Central did, but he does have photos of those blue Conrail locomotives charging down the tracks that the great New York Central 20th Century used to speed along.
How's my month, you're wondering. Hey, it's gettin' better!