Holy bassets, how about this tshirt?!!!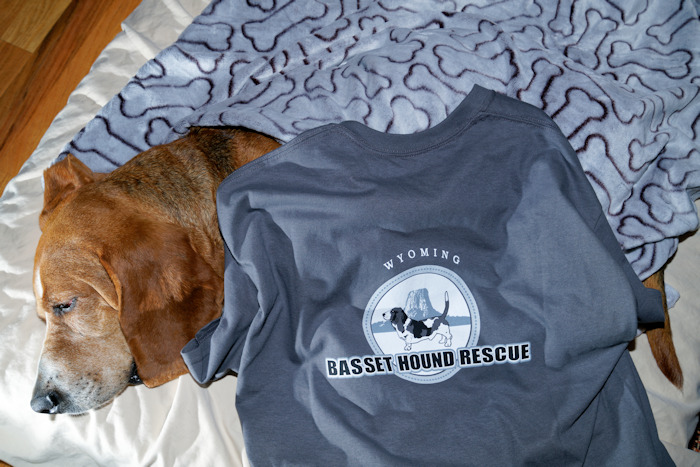 Yup, it's an official Wyoming Basset Hound Rescue tshirt. Bark about the Basset's Woof! Dad sure looks spiffy when he's wearing it.
My jaw still pains me after the teeth extractions last Wednesday. It hasn't stopped me from eating, and I am one hungry basset, there's no denying that. Mom thought that it would help if I had a Welcome party, you know, get my mind off the hurt in my mouth.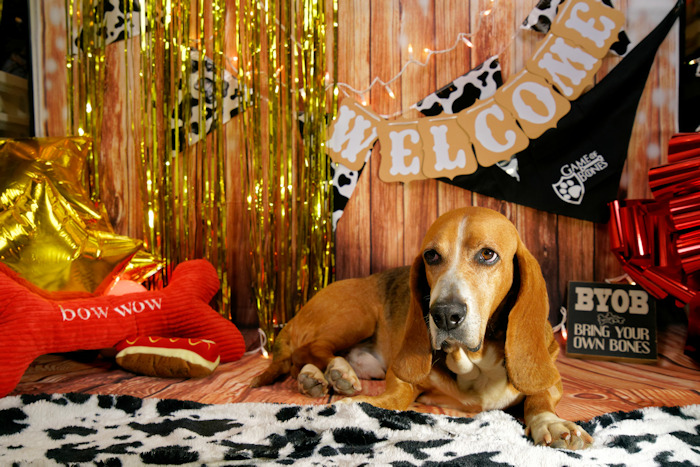 And the Welcome party did help as I thought about all the treats coming my way for posing for photos.
I even did a nice job on posing for the Lensbaby Sweet 50.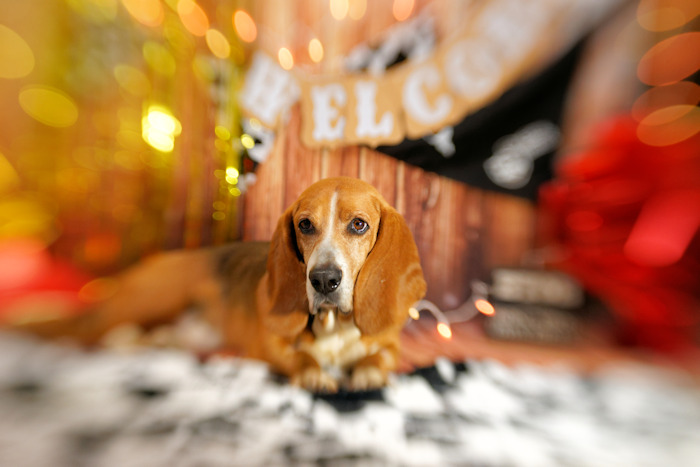 Just ask mom!
That's a big WELCOME to me, Kelvin!