Remember when I woofed on Wednesday that I was going to the vet for teeth cleaning? Well, doggone it (or should I bark tooth gone it?), the mean vet ripped out my lower canines and 8 other teeth!!!! How absolutely unfair!!! I know that I had teeth problems, but geez, who would guess this would happen. Bassets oh bassets, my jaw sure does hurt.
But a little surgery didn't stop me from walking and sniffing.
You know, the view from Tower Road isn't all that bad.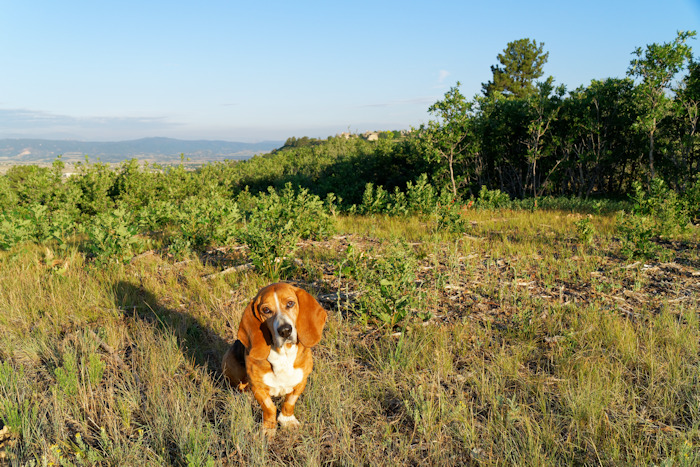 I guess Porter already told you, though, that the view around Edgemont is much different since there aren't all the signs of civilization as a basset looks off into the distance.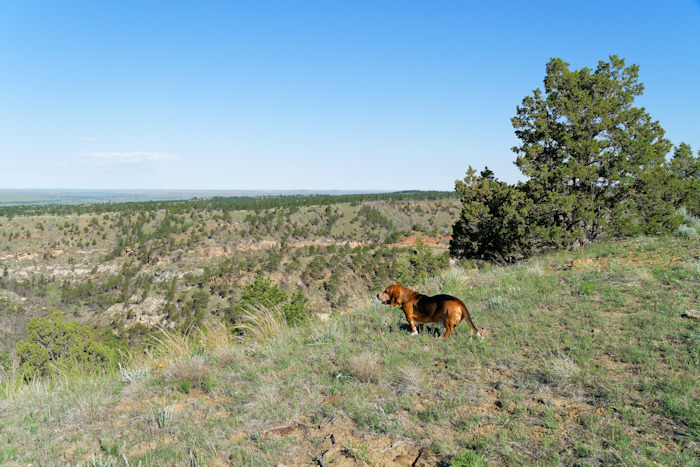 Yeah, there's civilization no matter where you look around here at Castle Rock. Even up in the sky there's constant airplane traffic.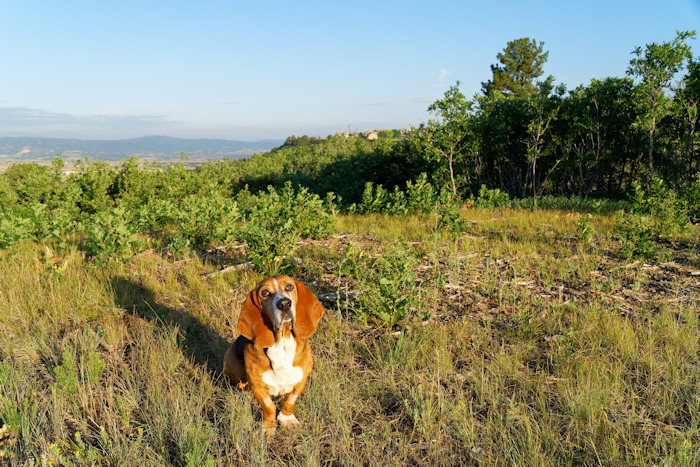 There goes one now.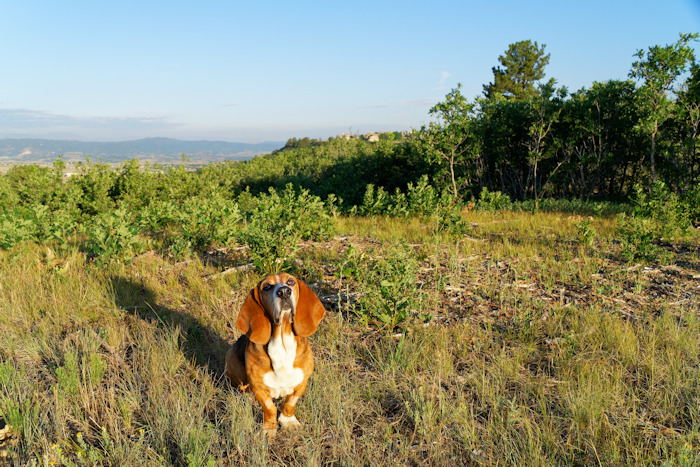 I think the decent thing for them to do as they fly over is drop some treats for a basset as cute as me.