Dad and I have been thinking about this blog stuff. We know it will be Kelvin's Kapers, but what about themes?
One thing that I'm good at is wearing caps.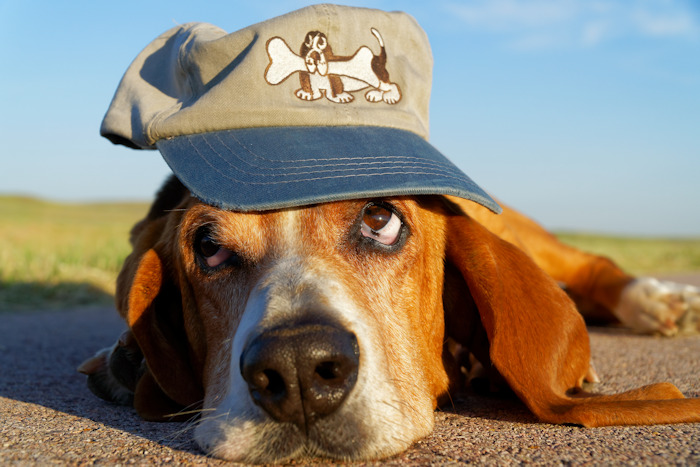 So how about Kelvin's Kaps? Will it bring me stardom and fame? Suppose not, but it will get me more treats!
Okay, I've got to go. I've got a vet appointment. Teeth cleaning, blah. Really! Is this any way to treat a basset?!!!!