Did I woof yesterday that it's hard to wake up so early with the sun?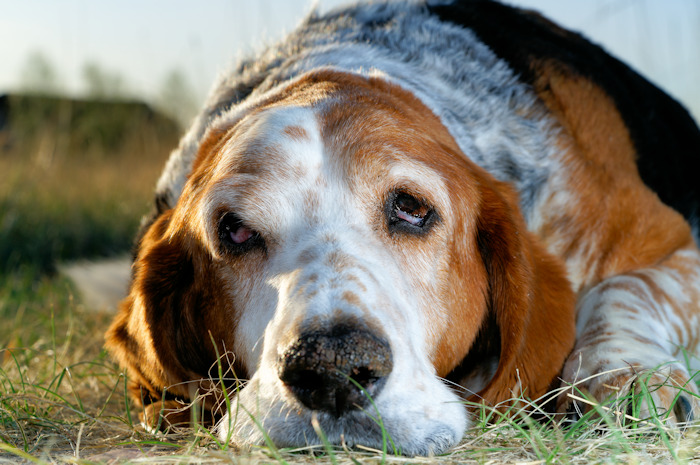 I'm trying, really I am, to get awake.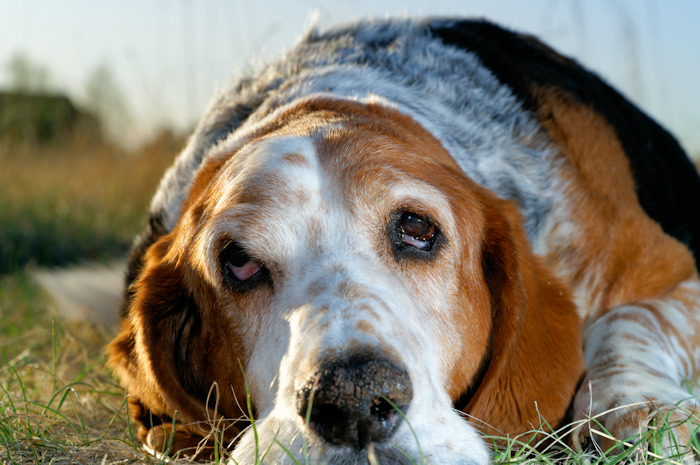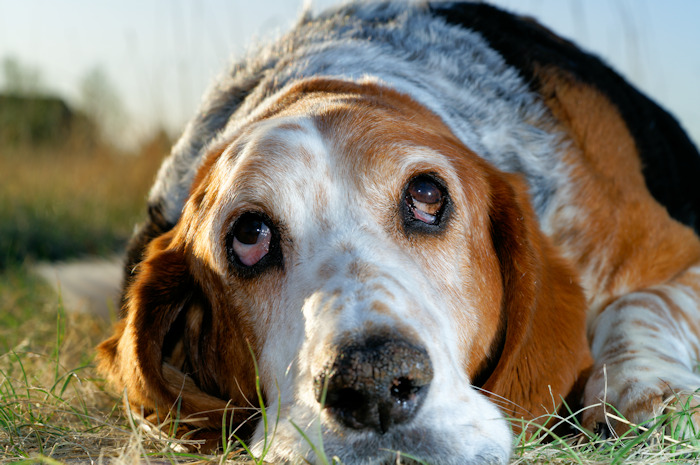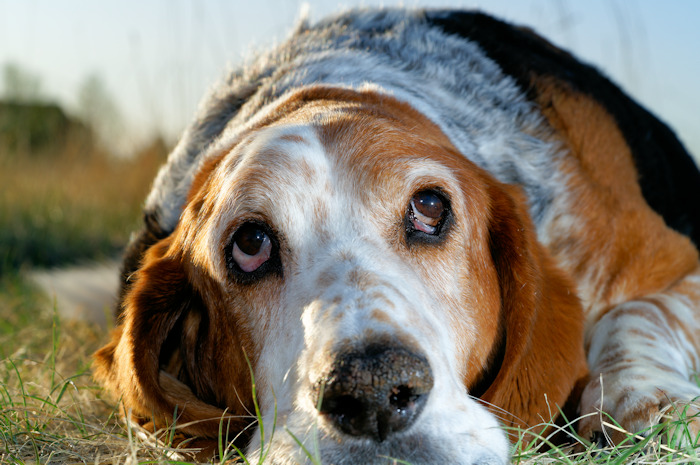 Looking good there, Porter basset!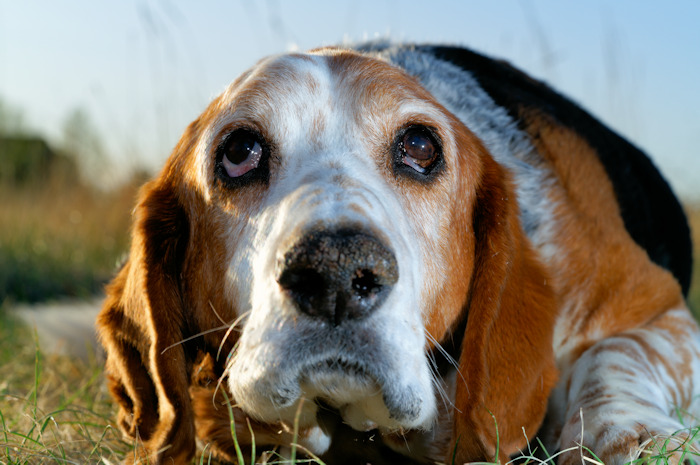 You know, it really is a fine morning to wake up early.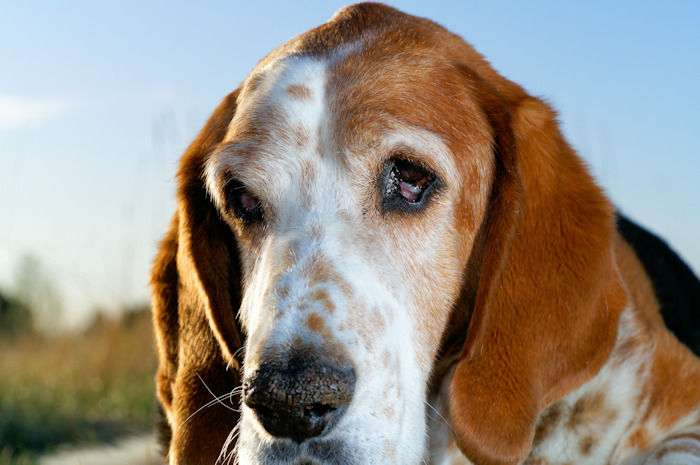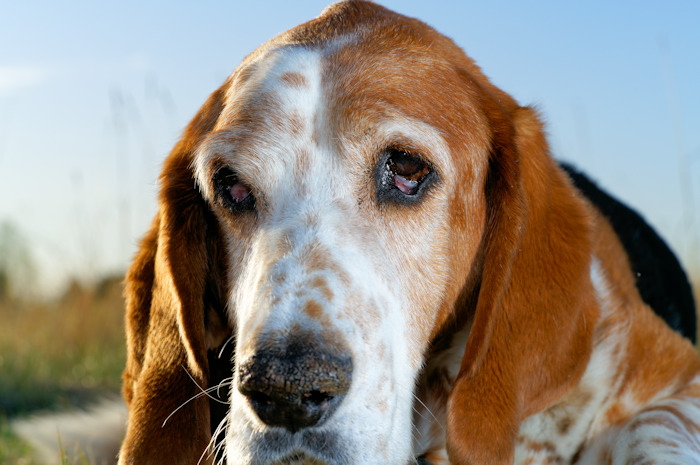 I do hope dad brought along plenty of treats for this photoshoot.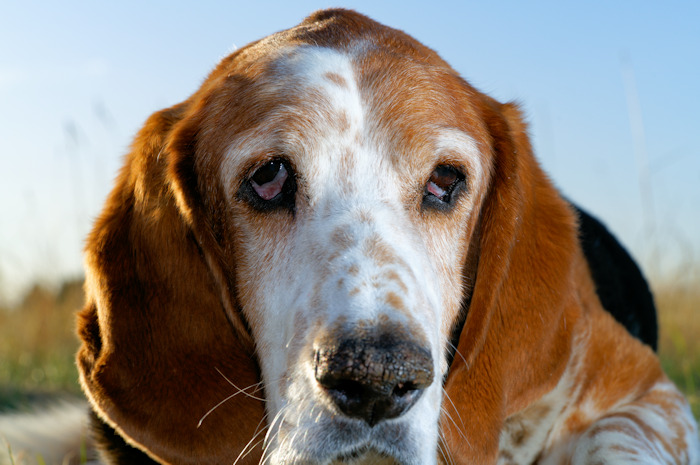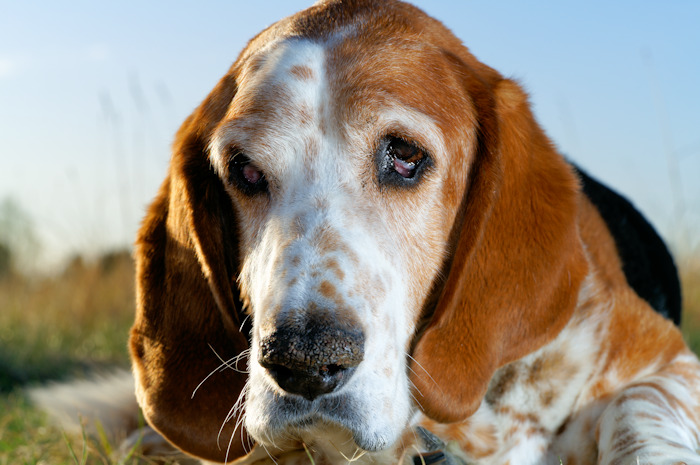 Heh, heh, he did!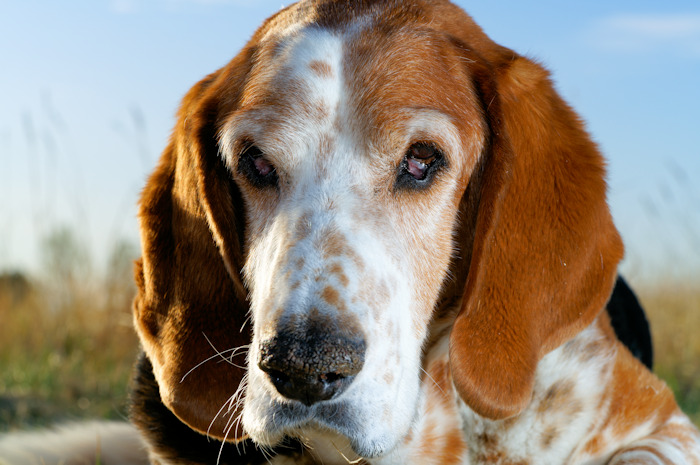 Oops, forgot to mention that I decided to switch the A7rii output to compressed RAW.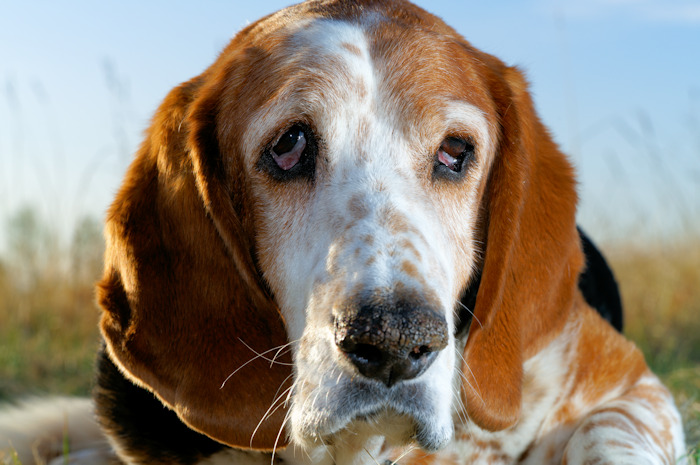 Holy Bassets, the A7rii is much nicer to use after making the switch. Now I don't have to wait for it to write to the SD card with cumbersome slowness.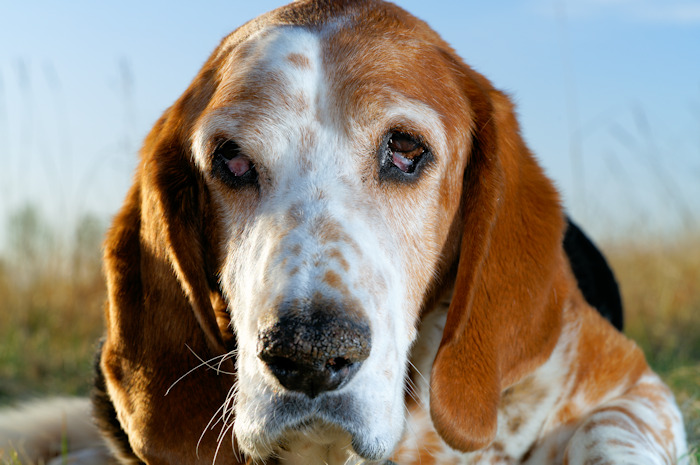 But, back to those treats dad!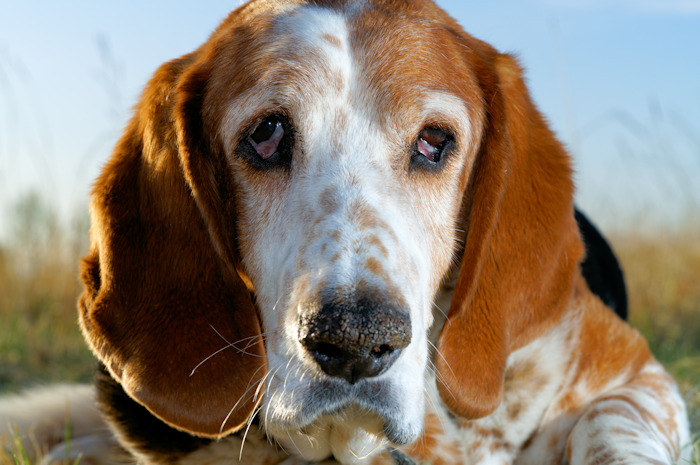 I have to bark that a Porter basset looks so good with a blue sky background.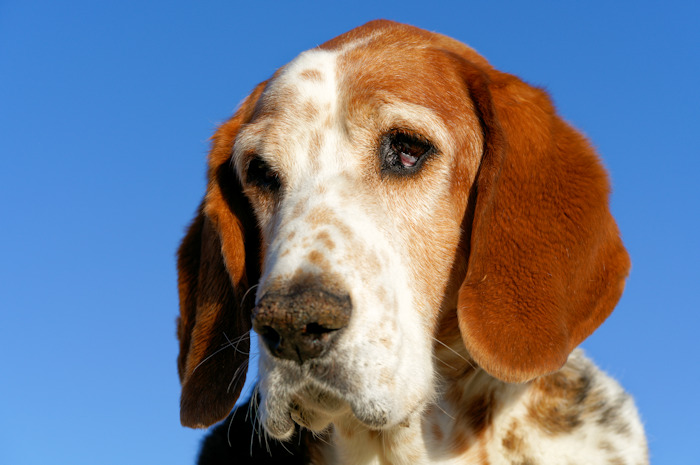 No wonder I'm so partial to a sunny, blue sky.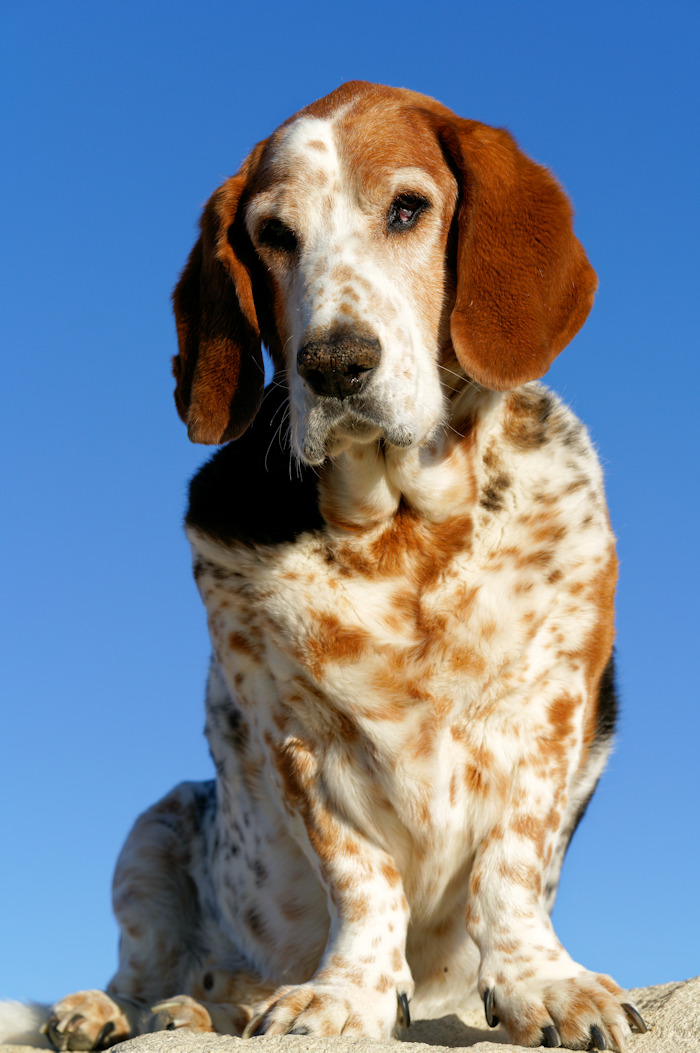 Yup, a darn fine morning to be out and about. Even better my nose wasn't giving me fits.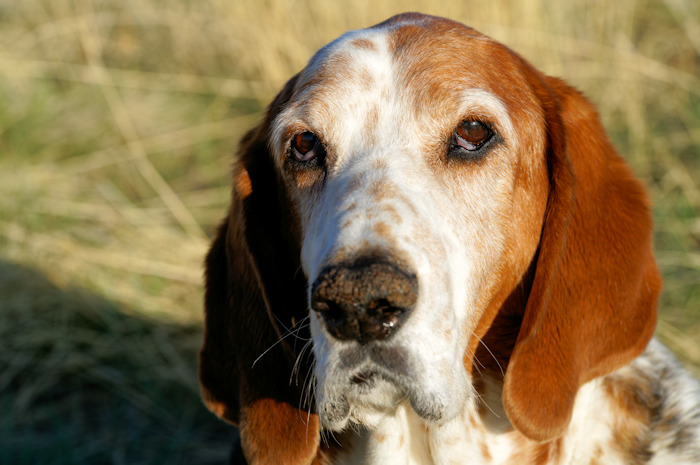 It was pretty nice for the whole day. But what was really important today was Game of Bones!
Today was cartoon dog aperture disk day.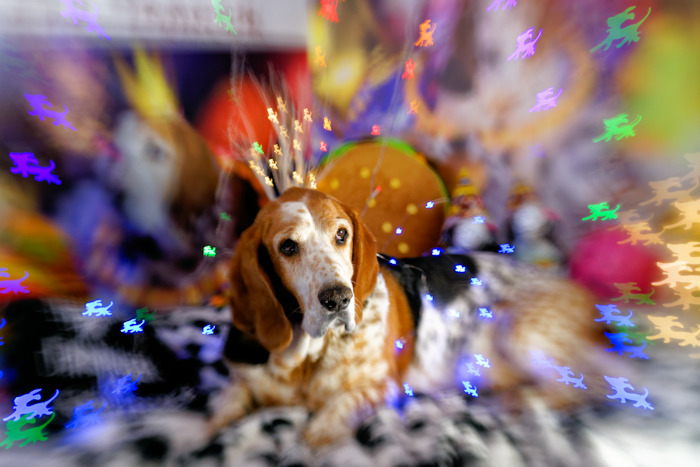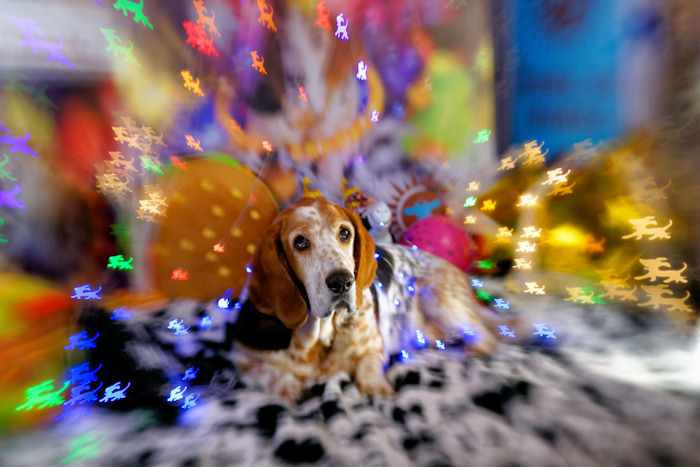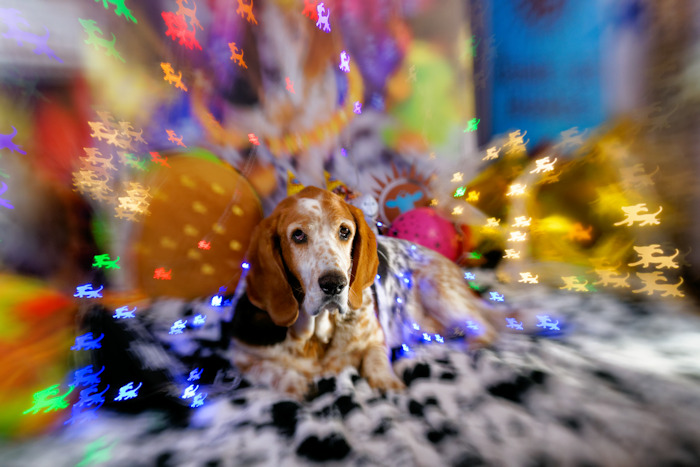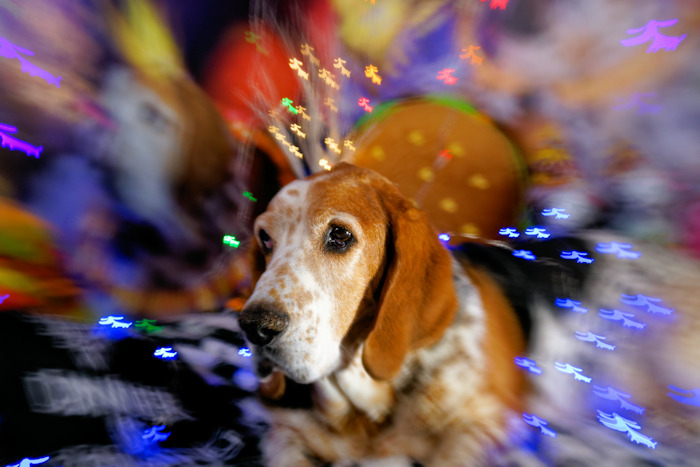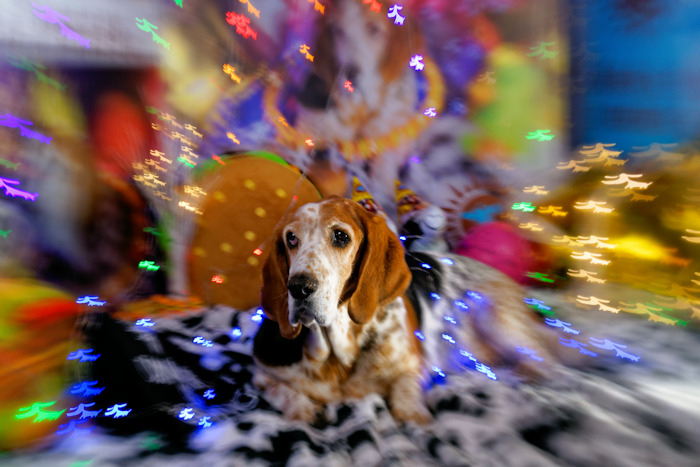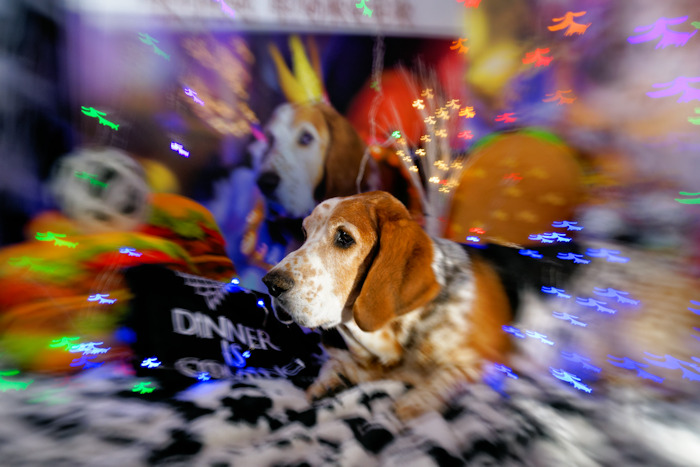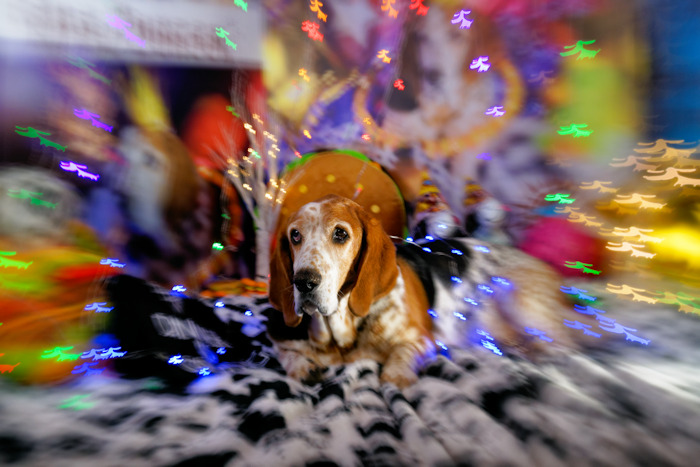 I like the second one best. Both of them are darn cool.
Mom cut out some more aperture disks this evening. I wonder what will be in my aperture disk tomorrow?
Good stuff!
Dog oh dog, so much to do in Edgemont on nice April days.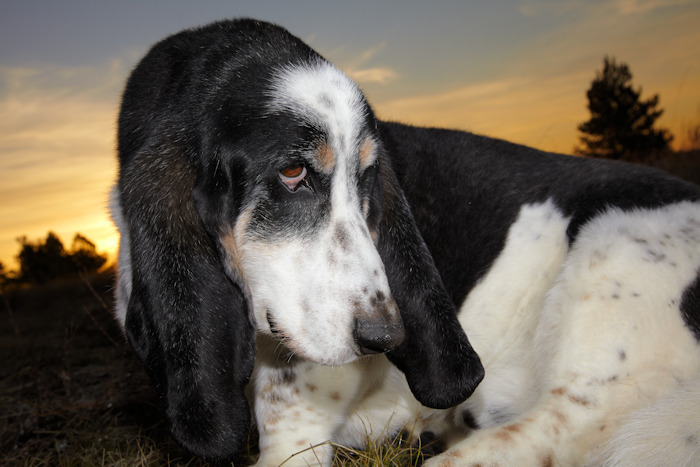 There's always sky watching, cuz April can have some interesting skies.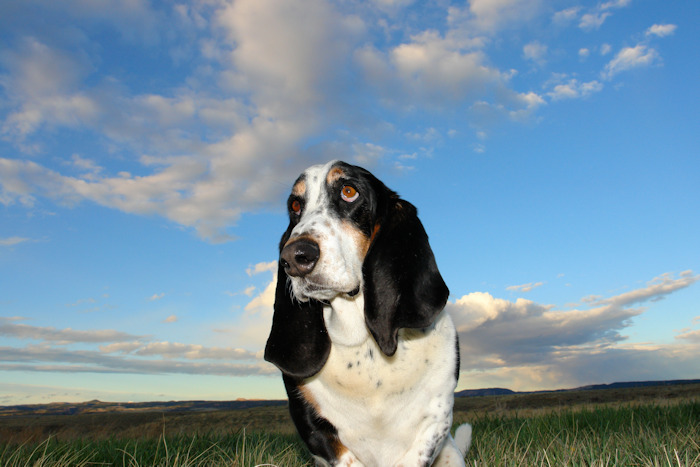 Oh yeah, and don't forget the wind!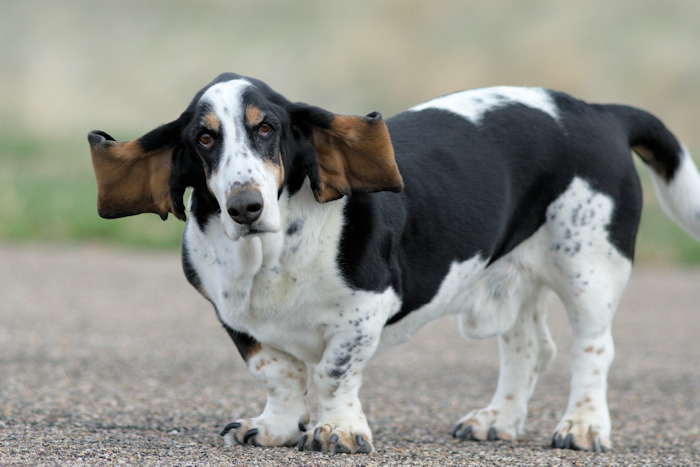 Holy Bassets, the winds of April sure can make a basset's ears fly!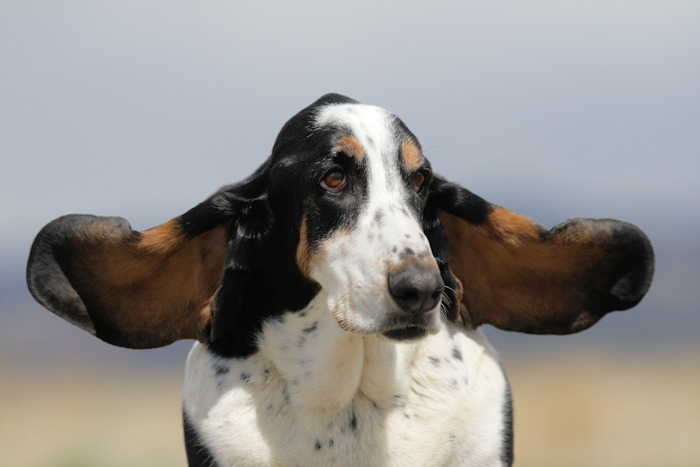 And did I woof about trains? Well, Igloo Bridge is a great April spot.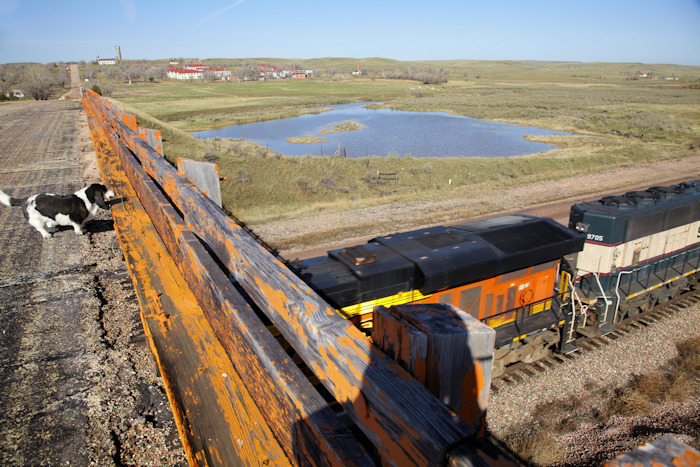 But we all know what's the best part about April…George's Pasqueflower Patch!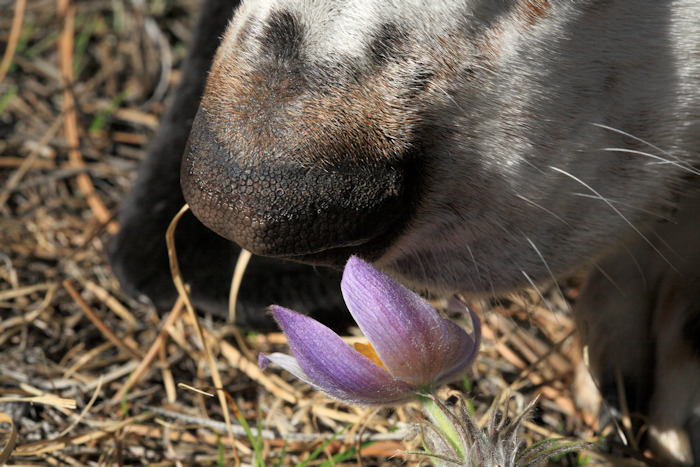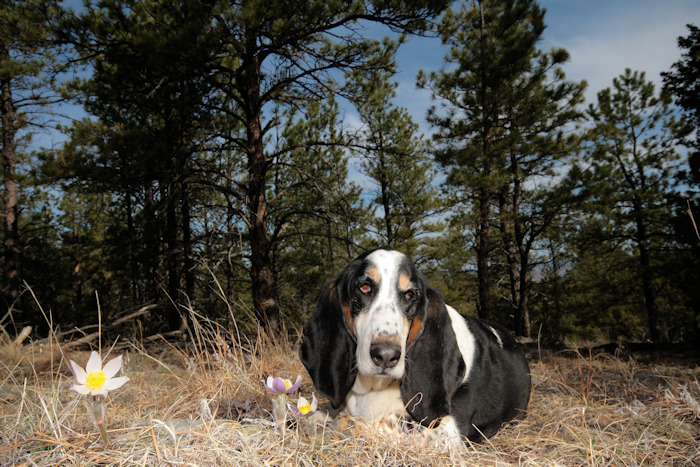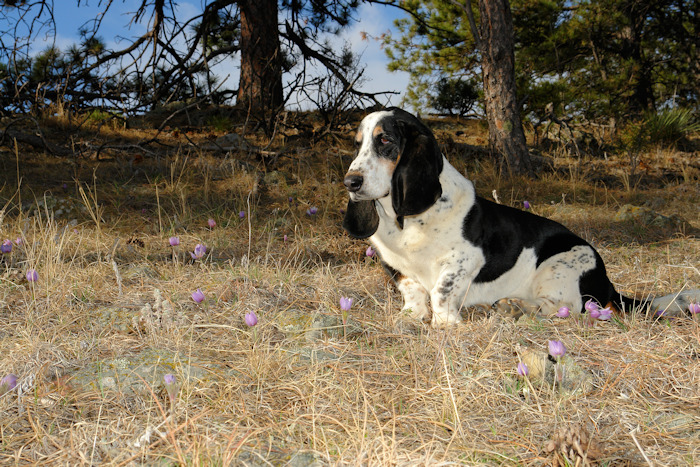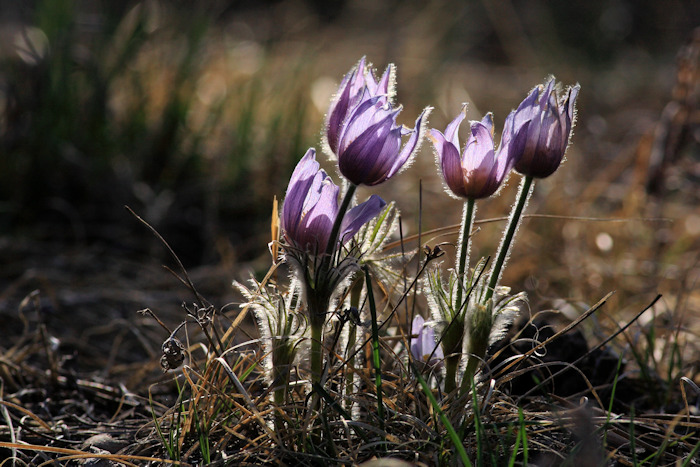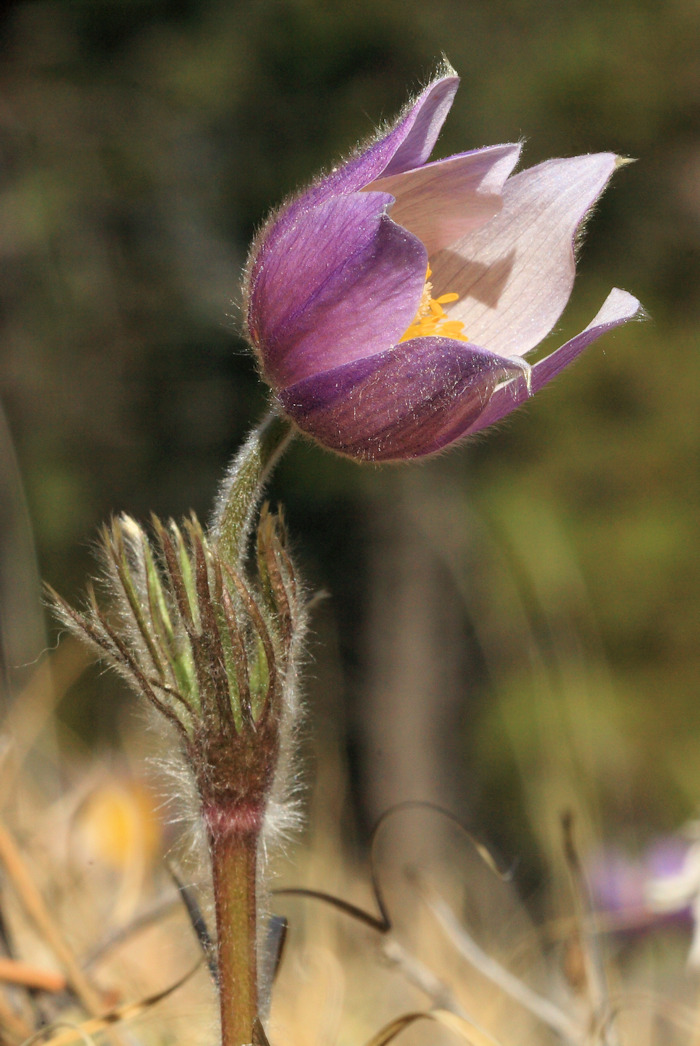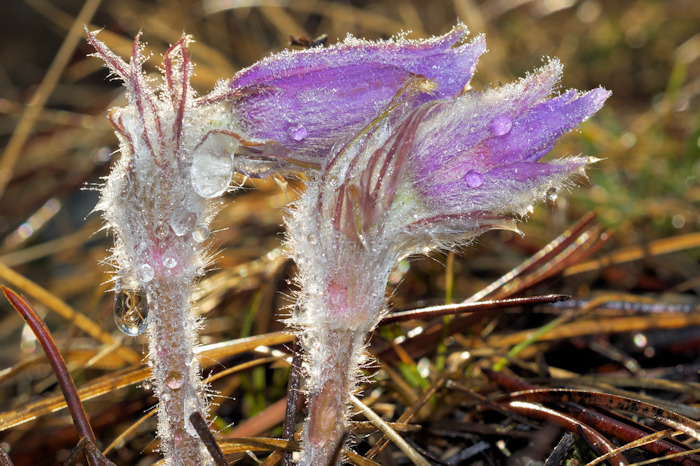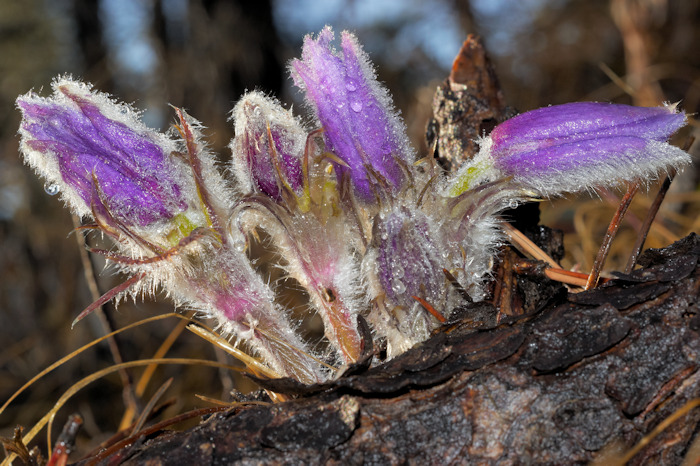 Most definitely!!!!!