The clouds are moving out now.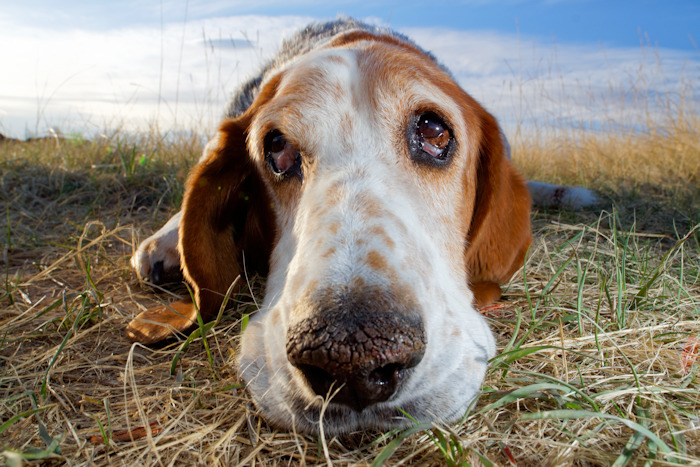 This is good.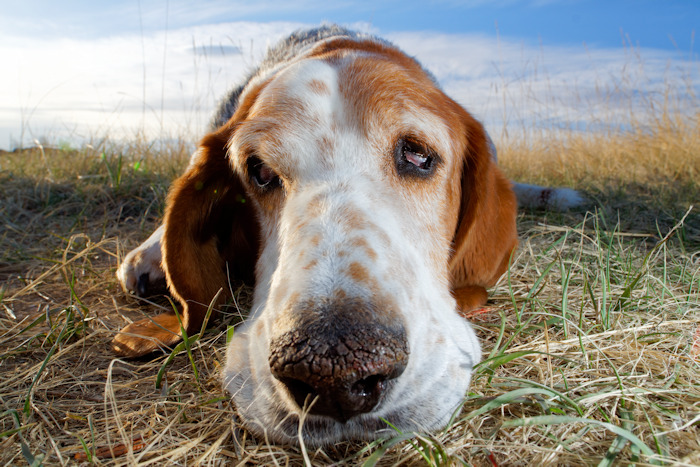 Yup, looks like it's going to be an excellent April day!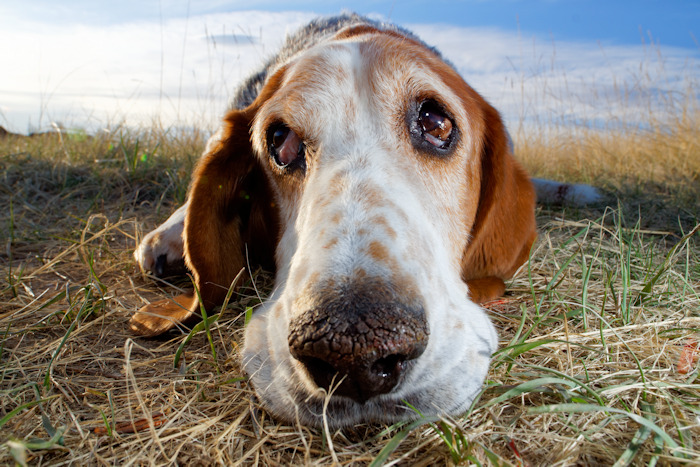 Especially if dad brought along plenty of good treats!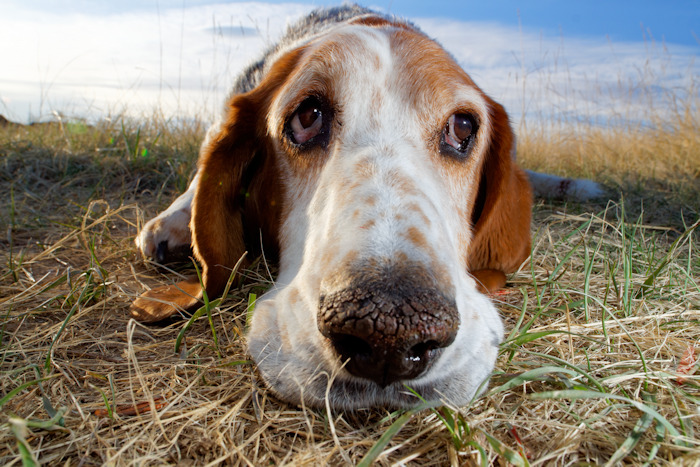 "Hey dad, how about some treats?"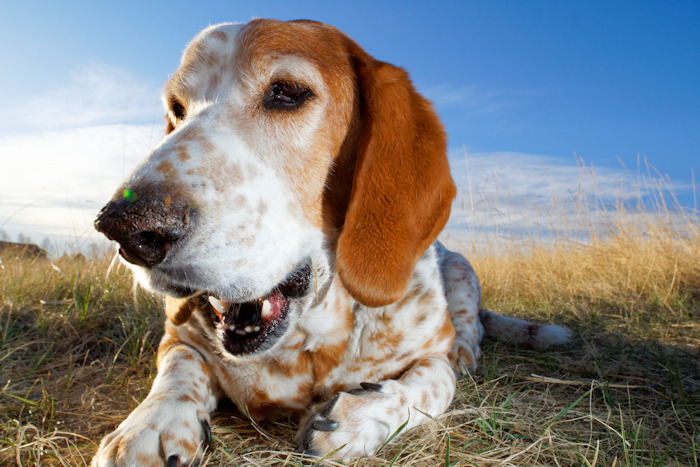 "I'll give the best Porter basset cute for those treats."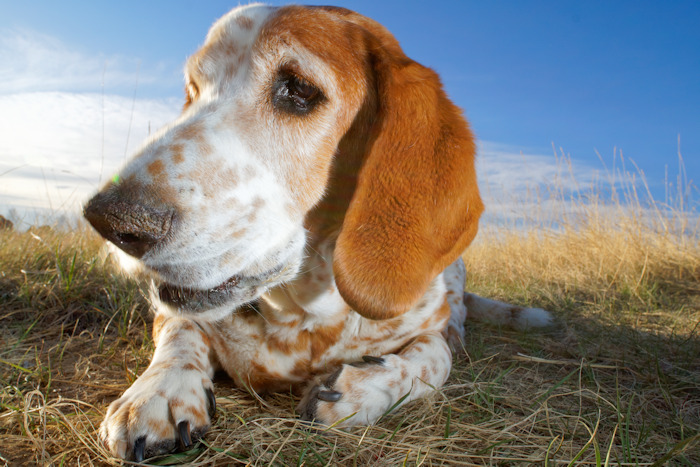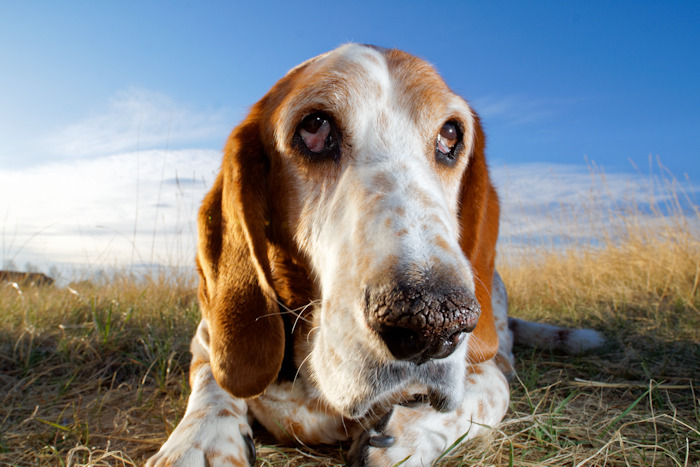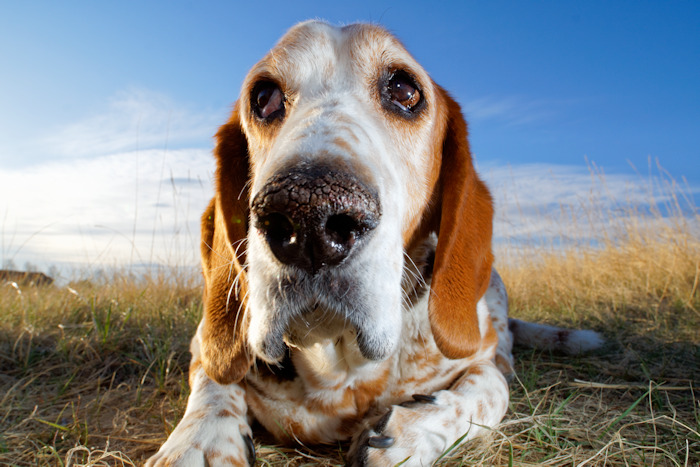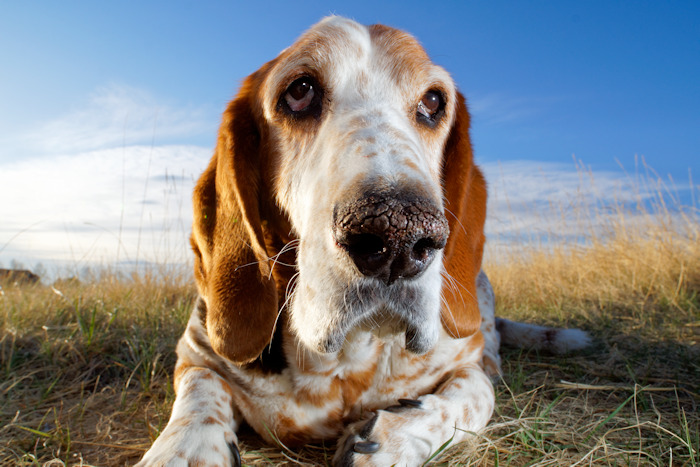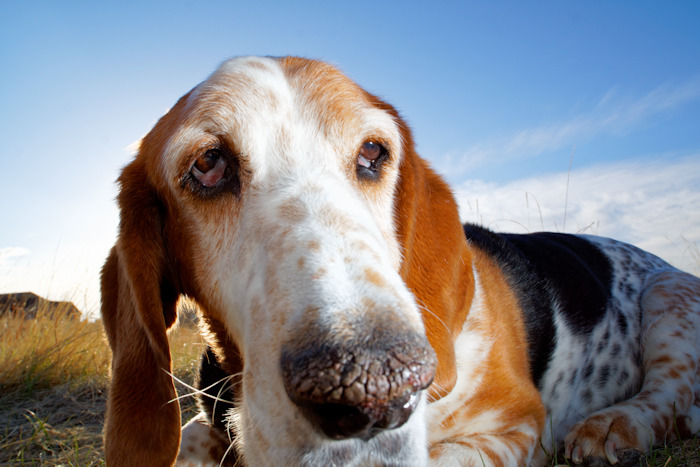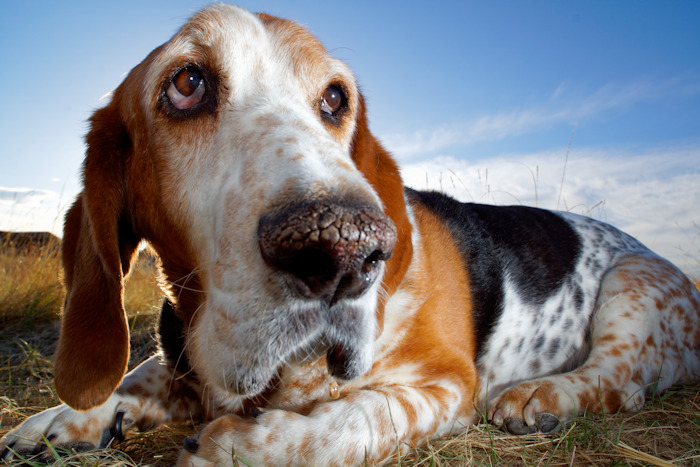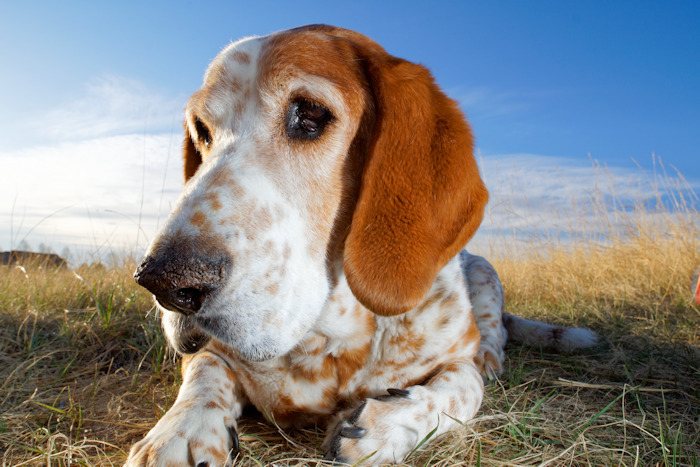 Darn good Porter basset cute if I do woof so myself.
Darn good treats too!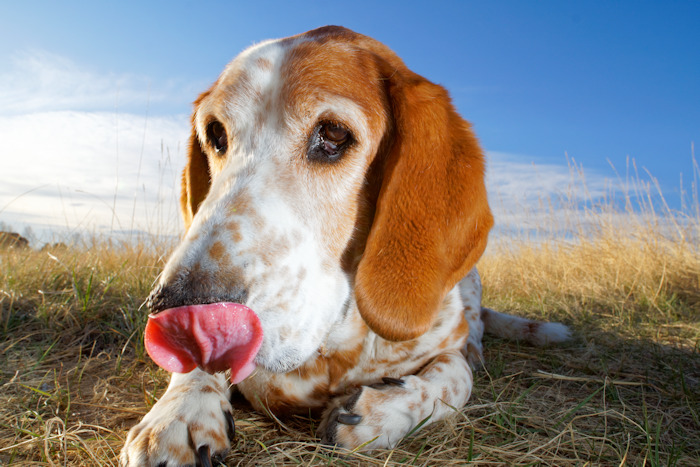 (I do know how to work the crowd, heh, heh.)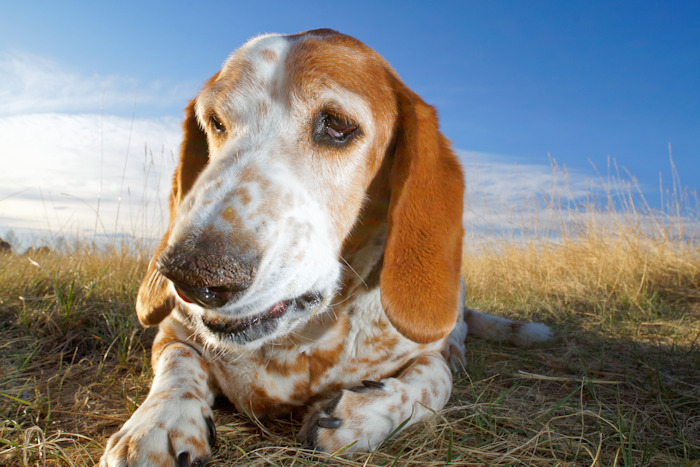 Since the day was so nice, I did get in some Porch Pooching.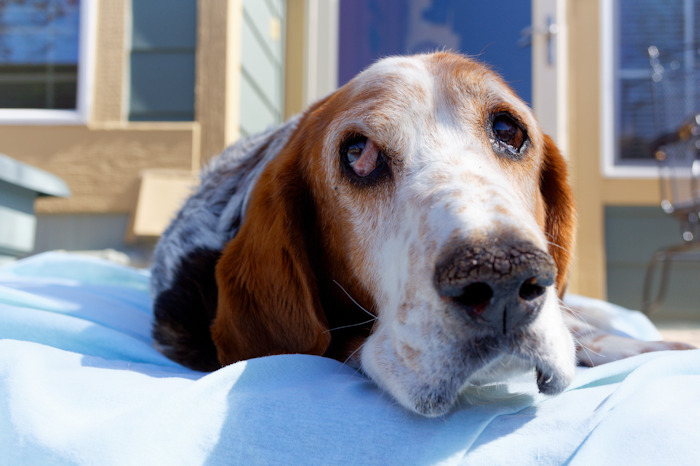 That included some treats from the kids walking by.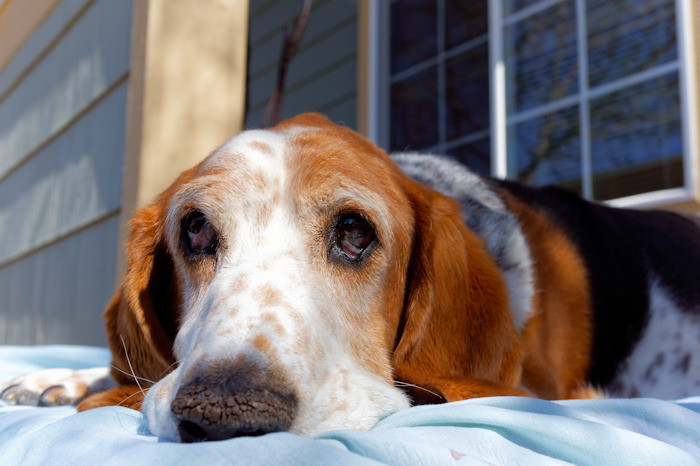 As I said, it's a tough life 🙂
For dinner mom took me to Burger King and got me TWO Whoppers. She wanted them to be part of the Game of Bones set for today.
Great idea on her part, huh?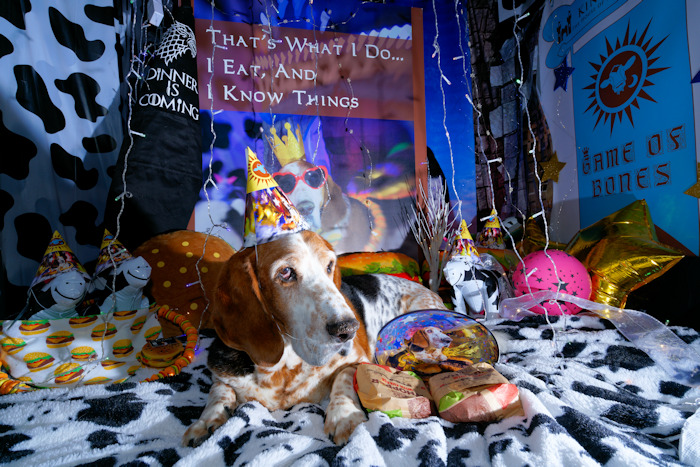 With the new plate and new card mom got me this week, things are looking pretty good on the set, don't you think?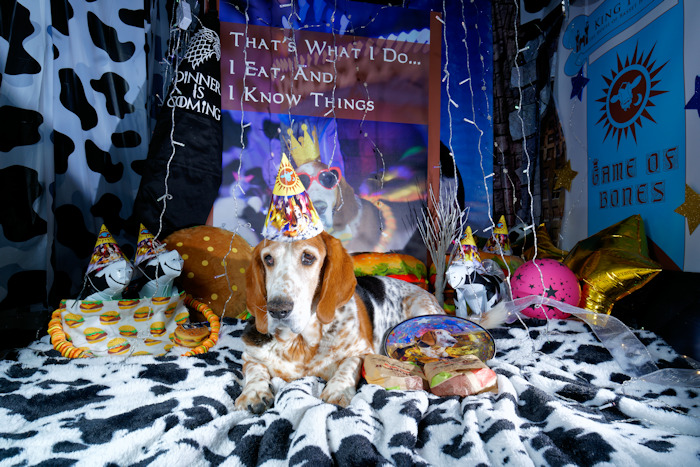 But that's not all, oh no, no! Mom also had some specially made Porter party hats.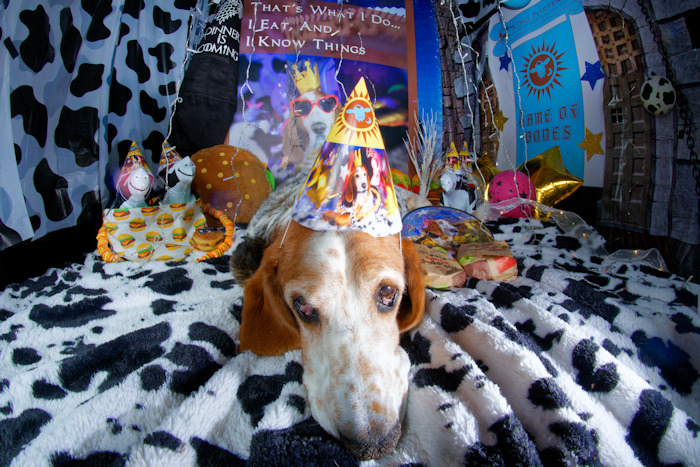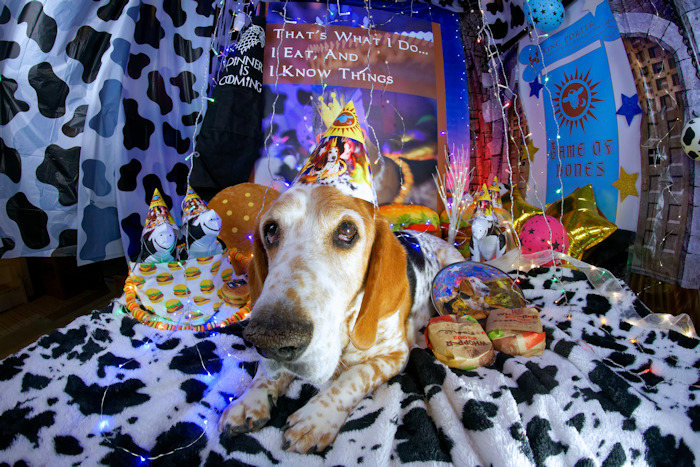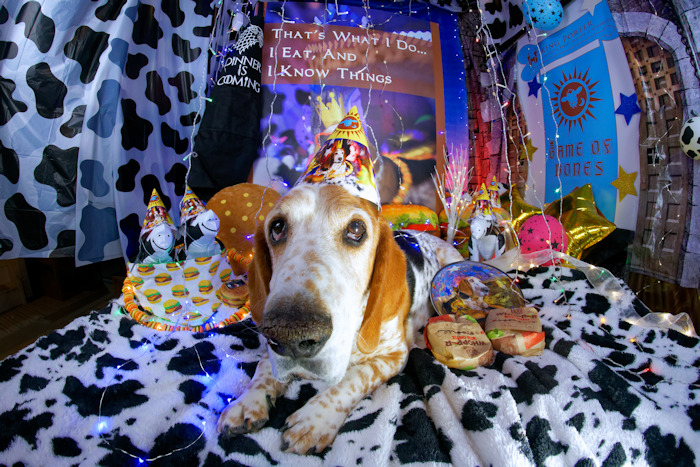 All this set work was leading up to a new aperture disk theme.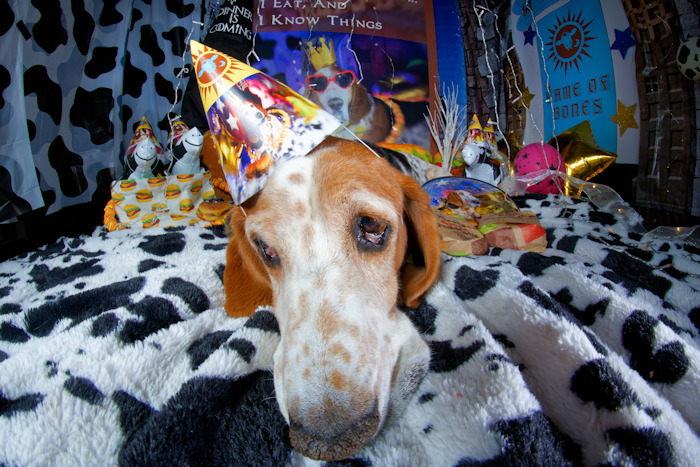 King Porter, Burger King, and a crown aperture disk!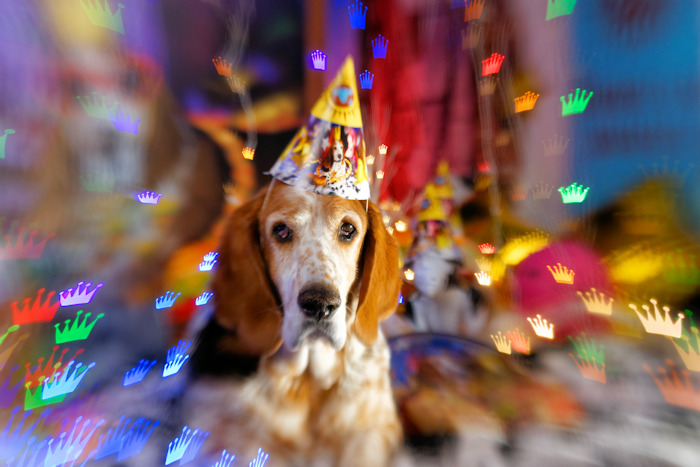 Hooray for King Porter!!!!!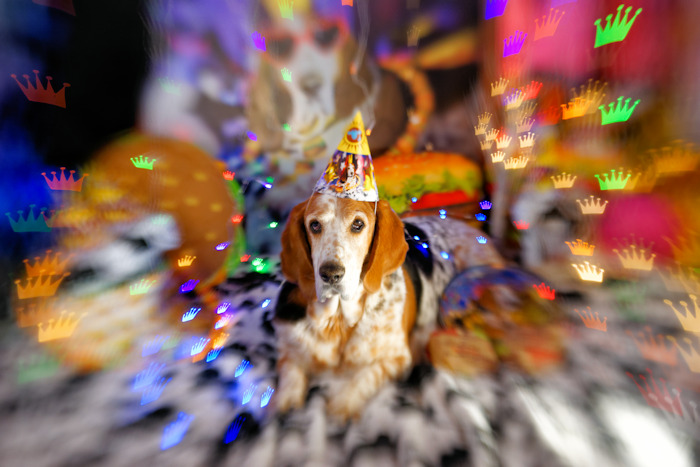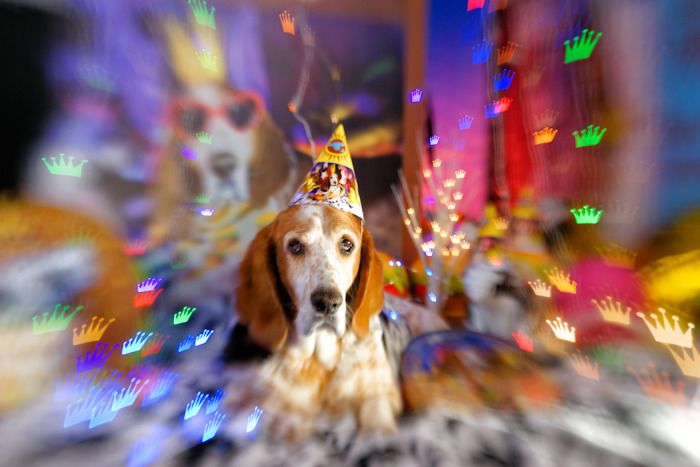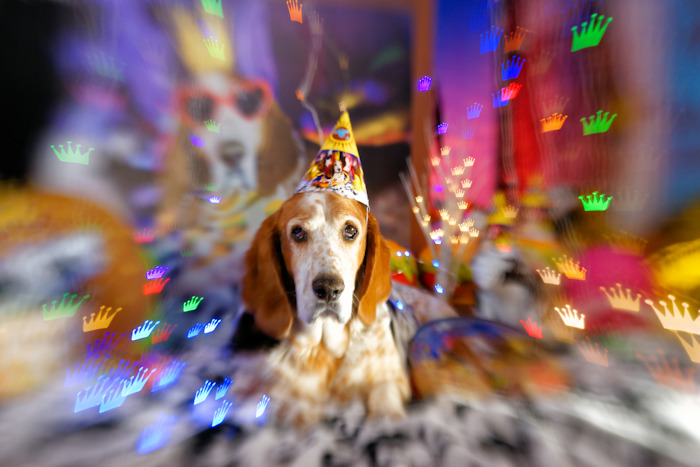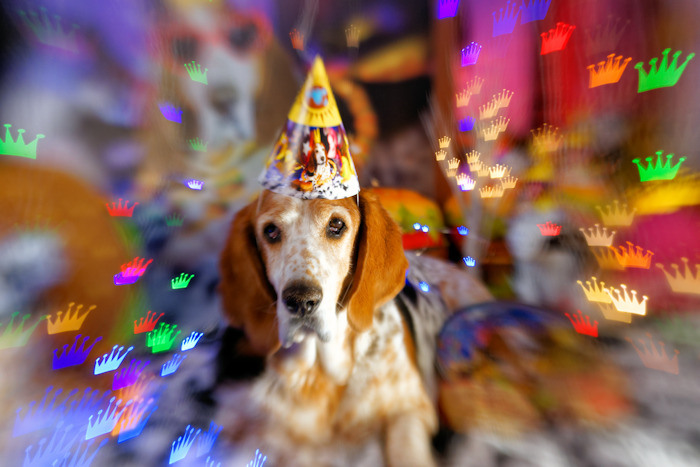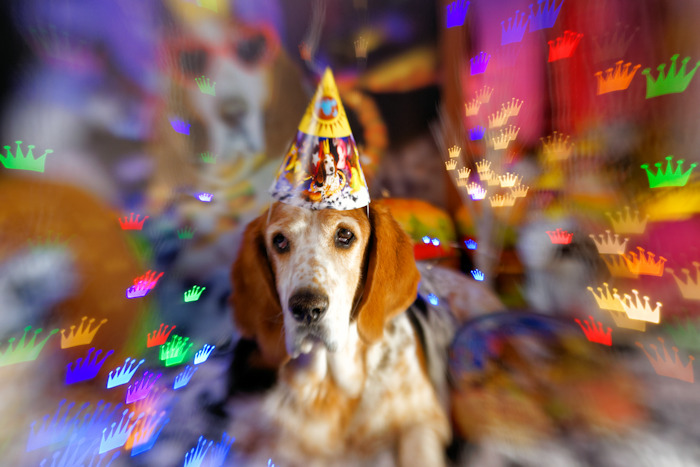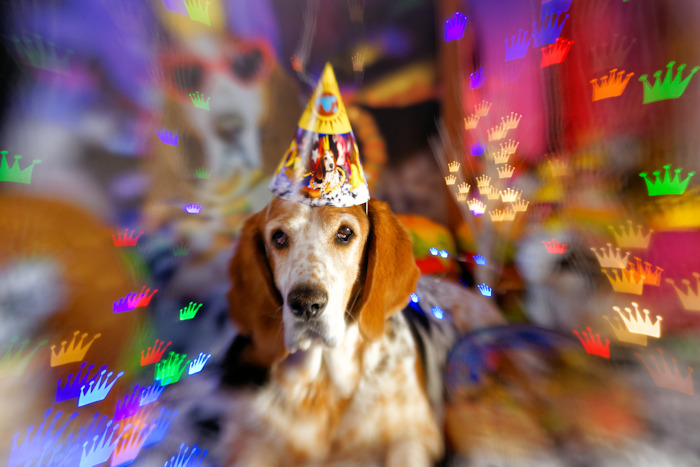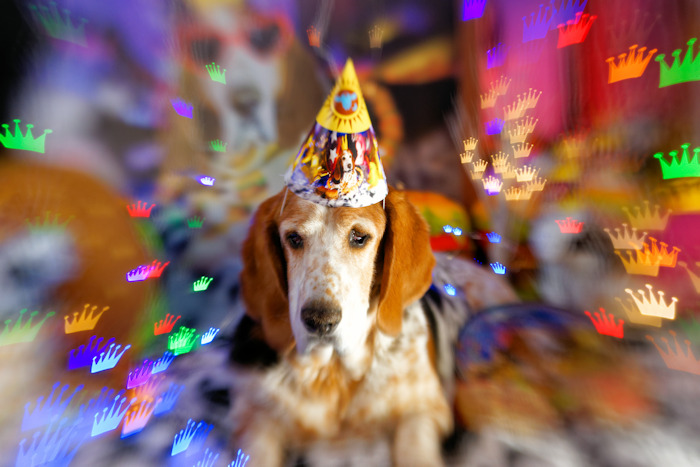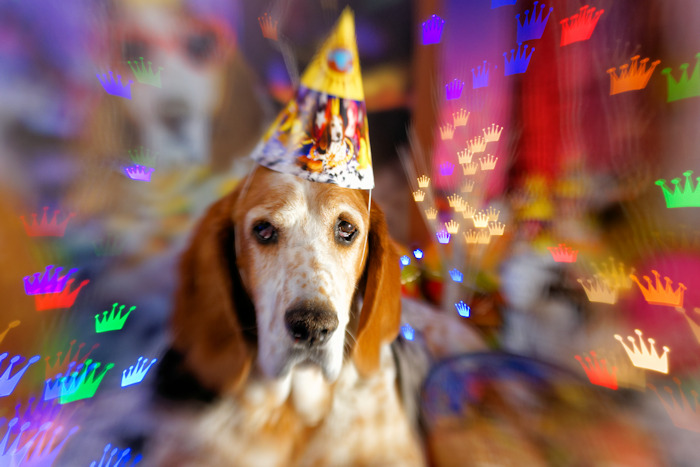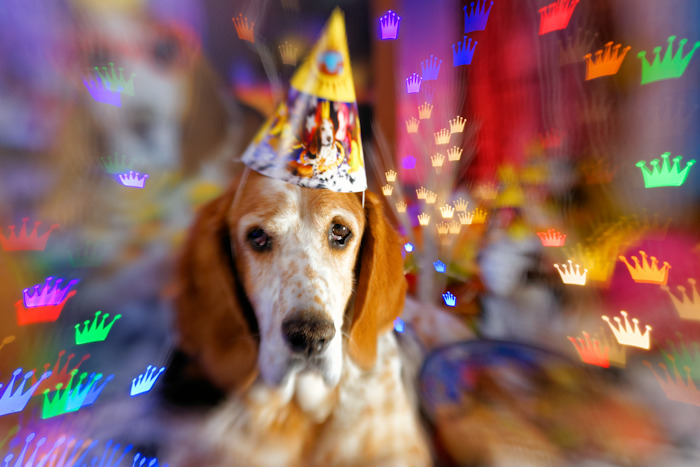 Hooray for my mom!!!!!!!
Sometimes the morning starts out cloudy.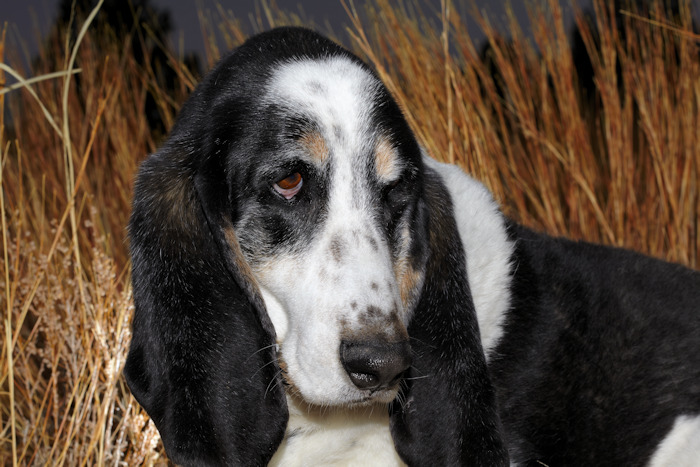 But then the clouds move out…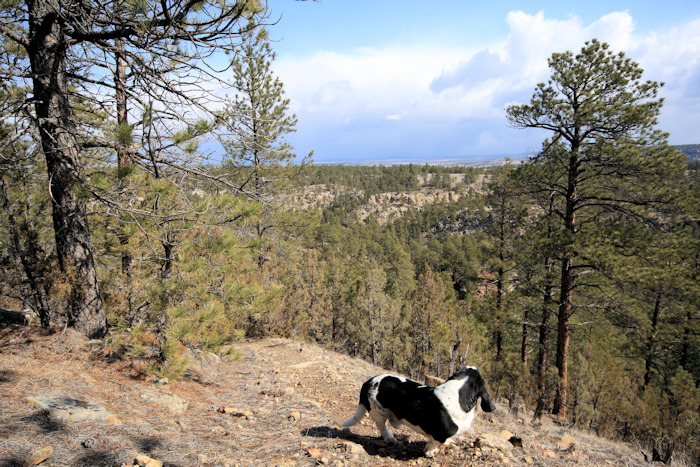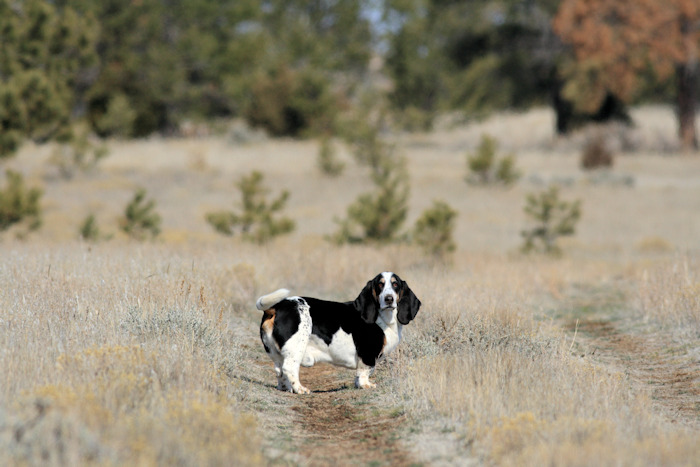 and one gets to enjoy things, like deer leaping…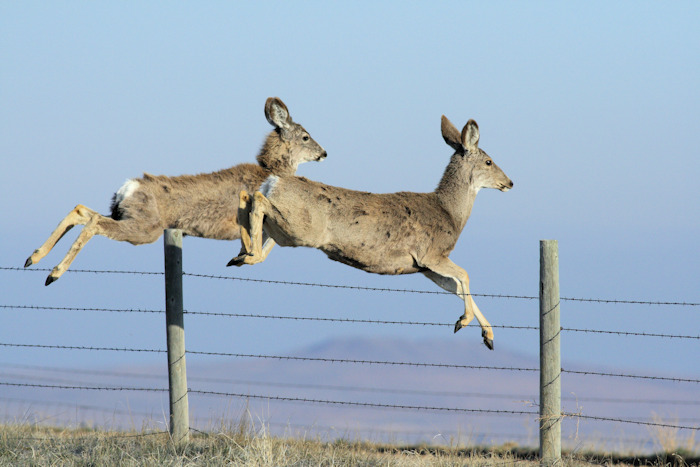 Pasqueflowers under the Ponderosa trees…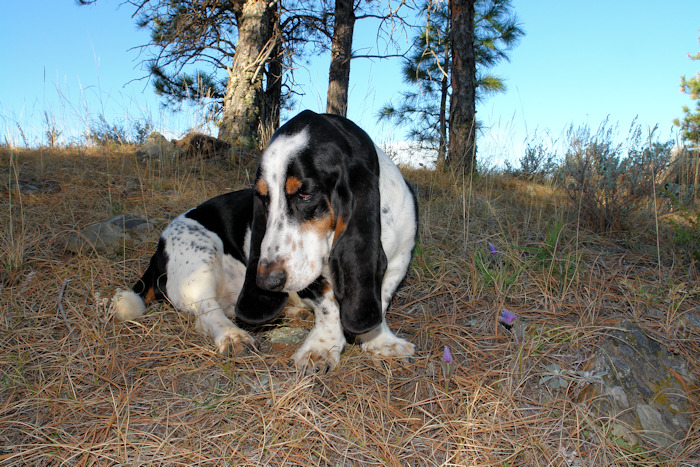 sunny road trips around the environs…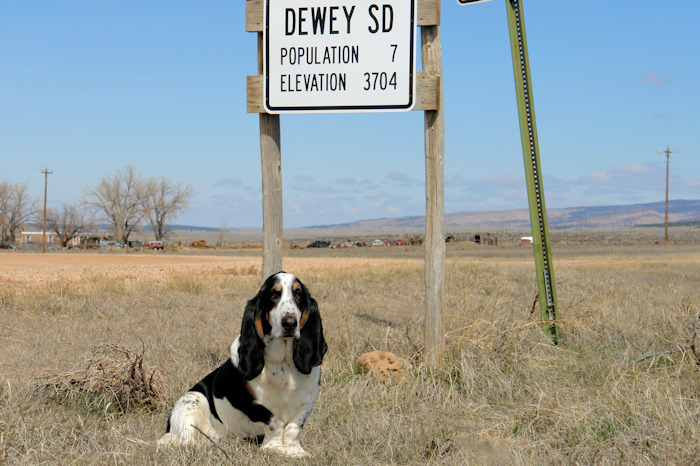 and train shots under a pretty sky.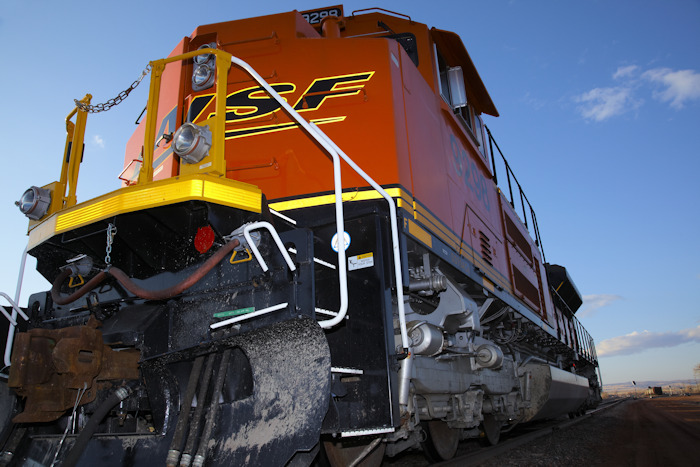 It makes for a perfect Sheriff George day (And Porter too? And Porter too!)