Hot dog! The sun is out, the sky is blue, and my nose is cooperating a little better today.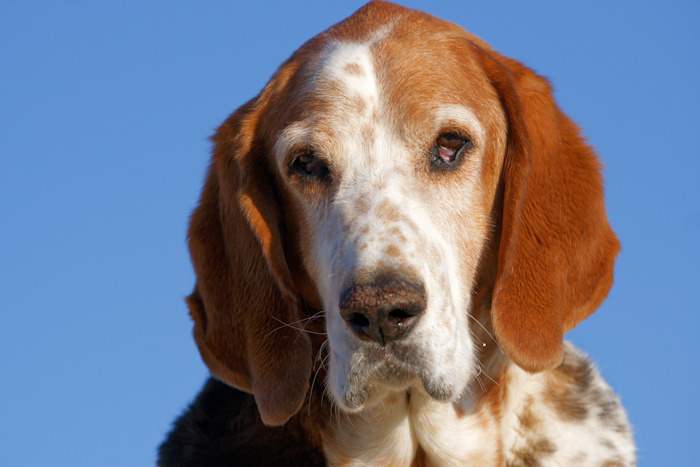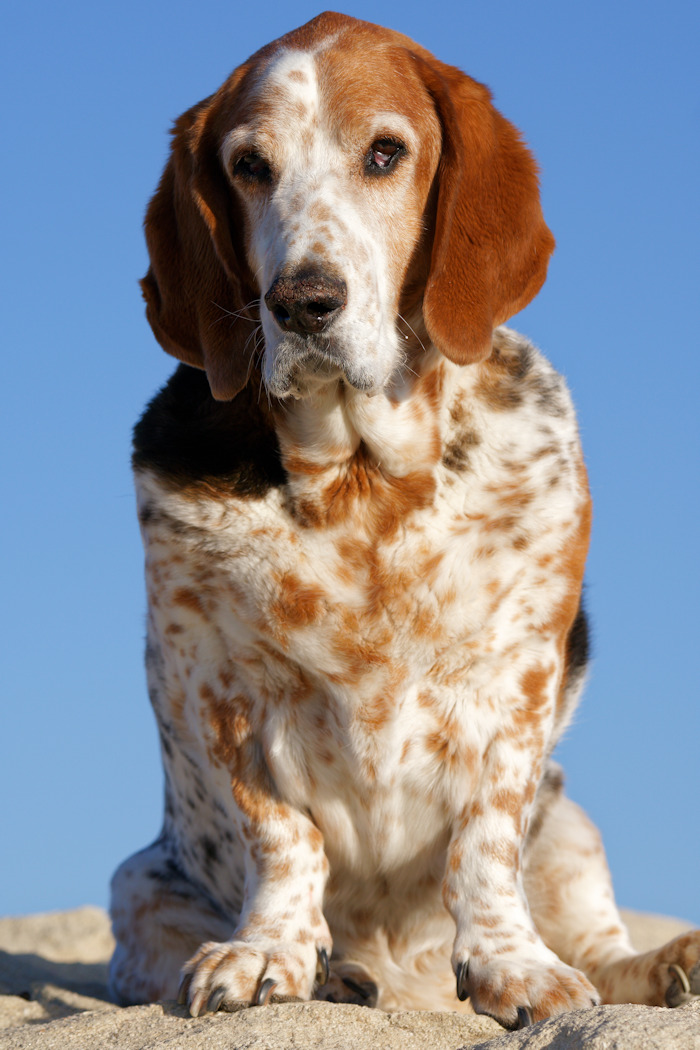 Guess I'll do some sunray catching before breakfast.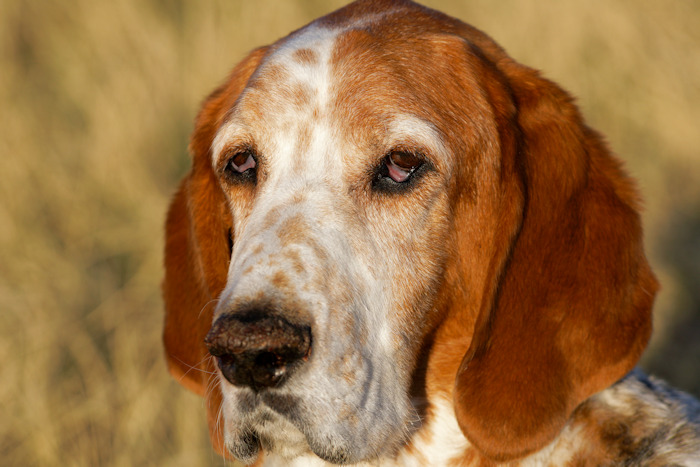 This is darn nice, just woofing.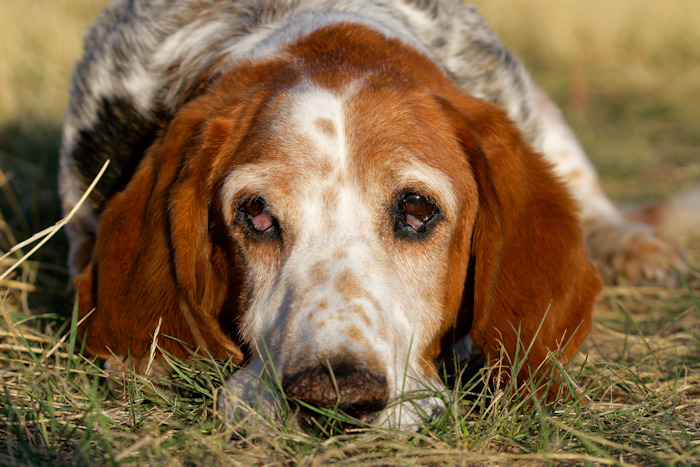 But as you can probably guess, breakfast is calling real soon.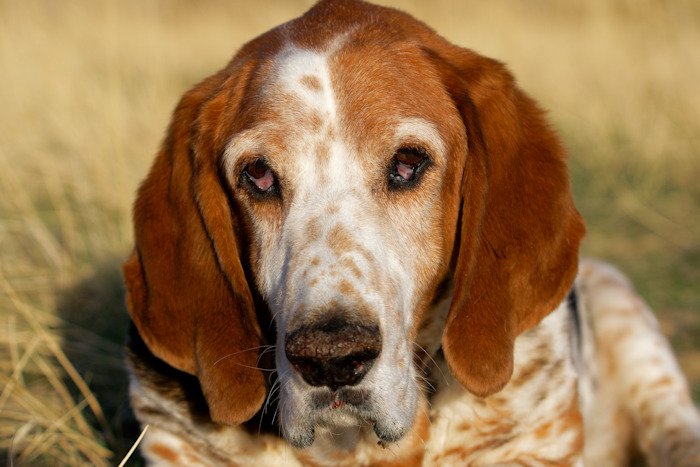 It's a tough life, but someone has to live it.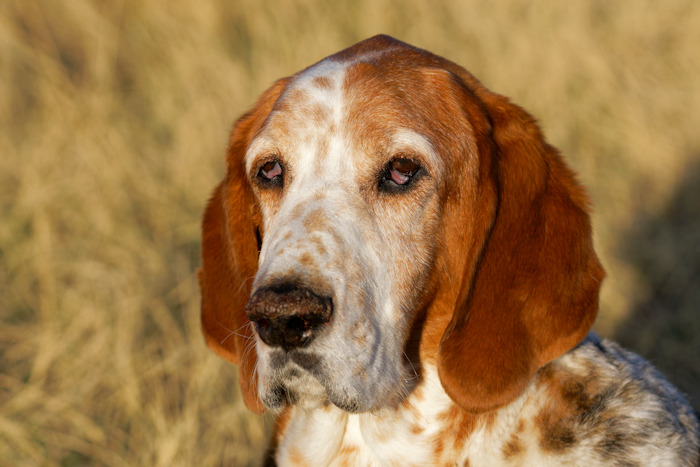 After breakfast, mom brought out a couple of presents that she received yesterday. Of course, those presents were for me 🙂
How about this ID tag?!!! "House Porter…Dinner is coming," on the front.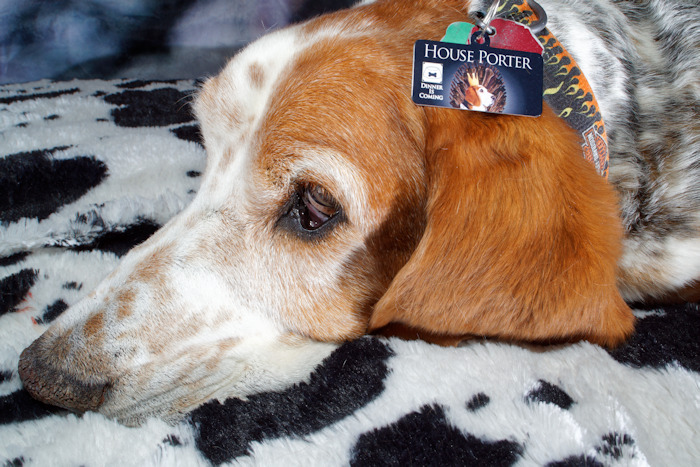 "Hamburger Slayer, the sun and the moon and cows, at Kings Tower Road, Bay of Bassets," on the back, with my phone too.
Then she gave me a new blanket!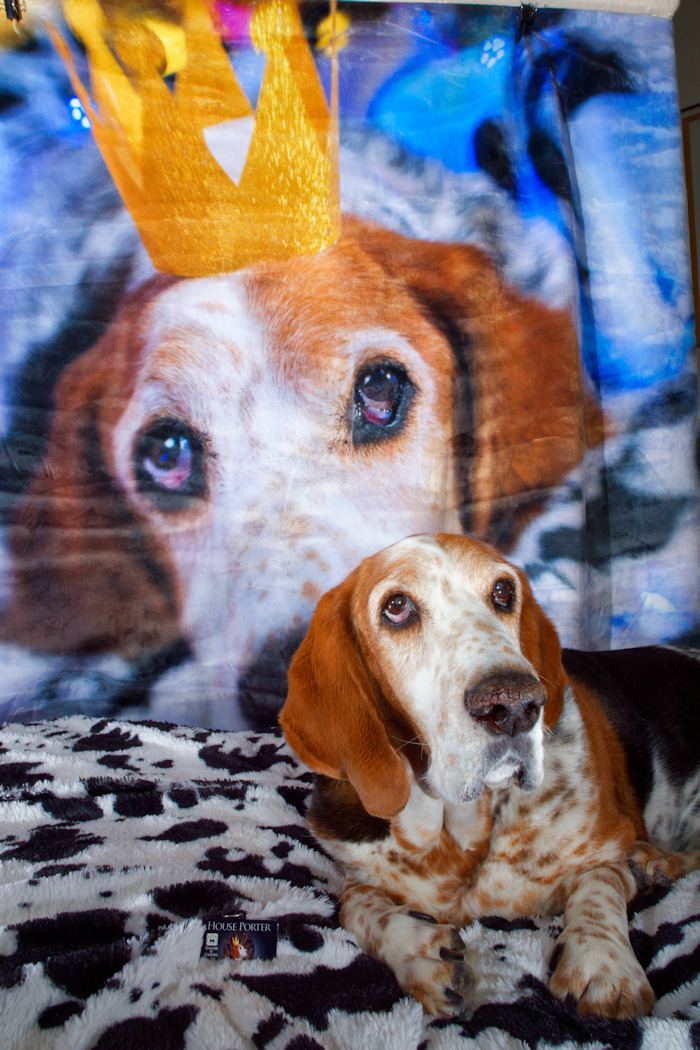 Holy Bassets, that's King Porter playing Game of Bones!!!!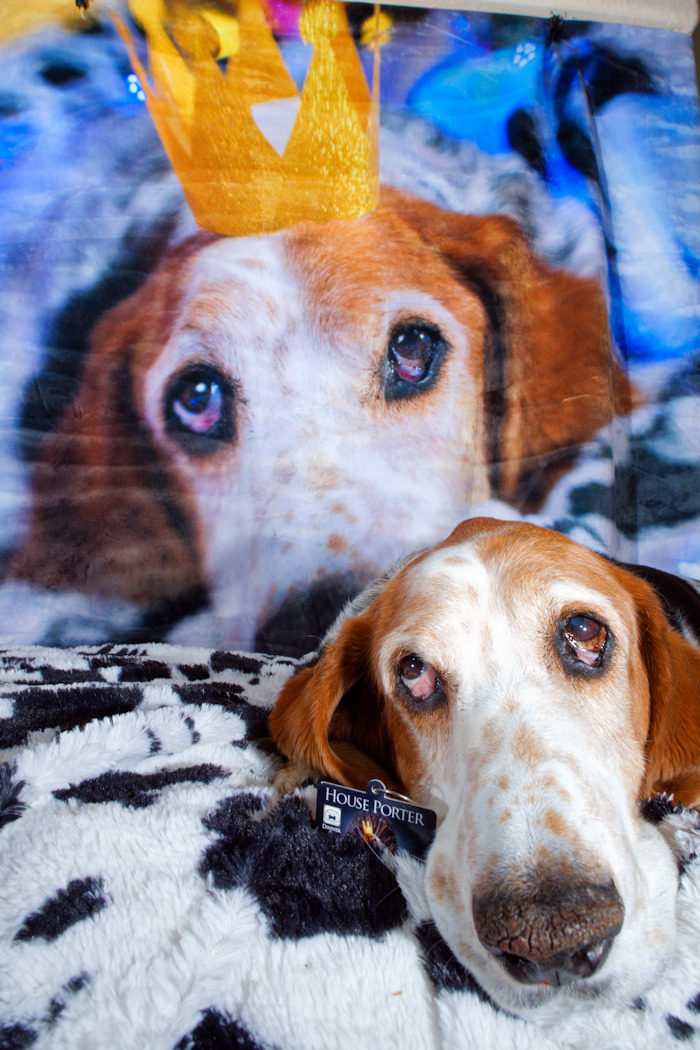 Darn awesome! Thank you my most wonderful mom!
And guess what else? I got another (yes, another!) present from mom as I played Game of Bones in the afternoon!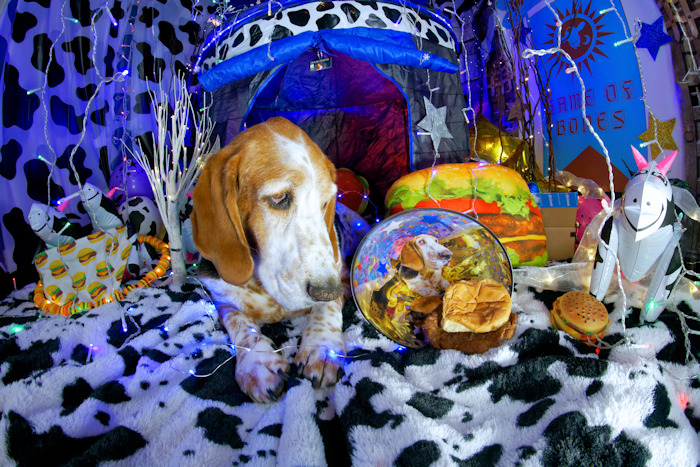 It's a Game of Bones plate! I remember the picture too; it's when mom had the golden tunnel on the Game of Bones set.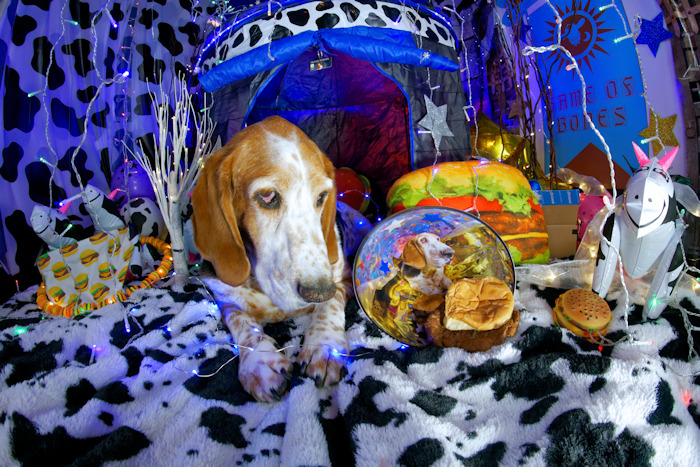 Notice the real burger on the most excellent plate. I love my mom!!!!!!!
And what aperture disk did I use today for Game of Bones?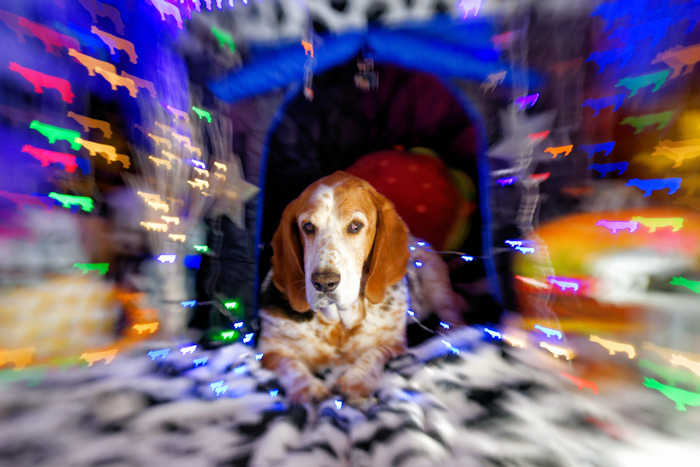 I'll let you figure it out.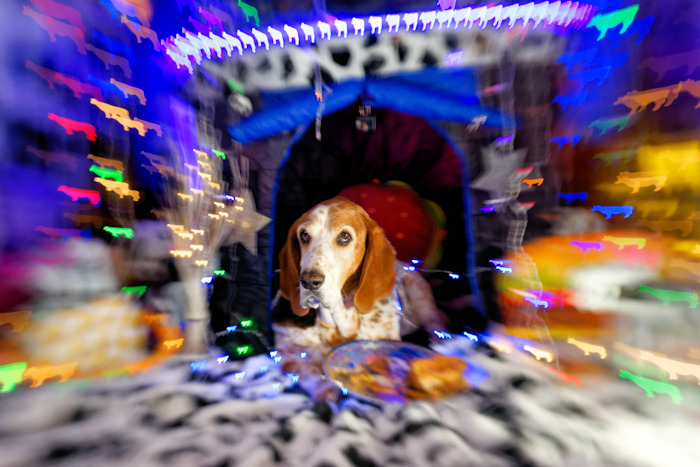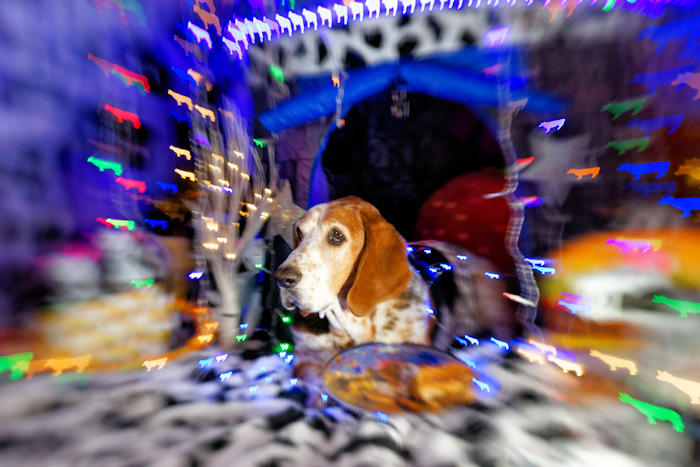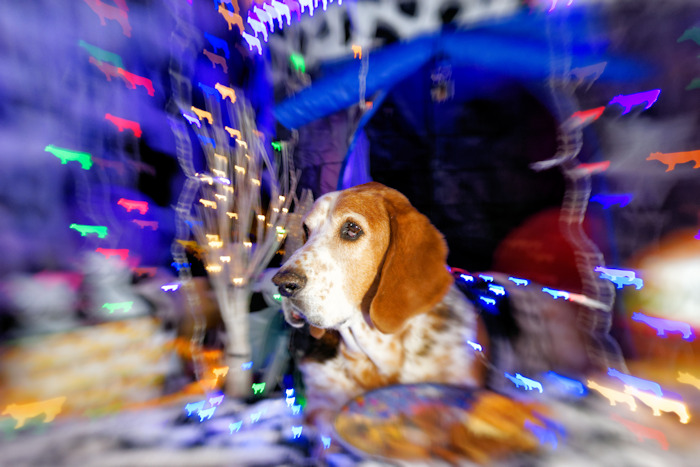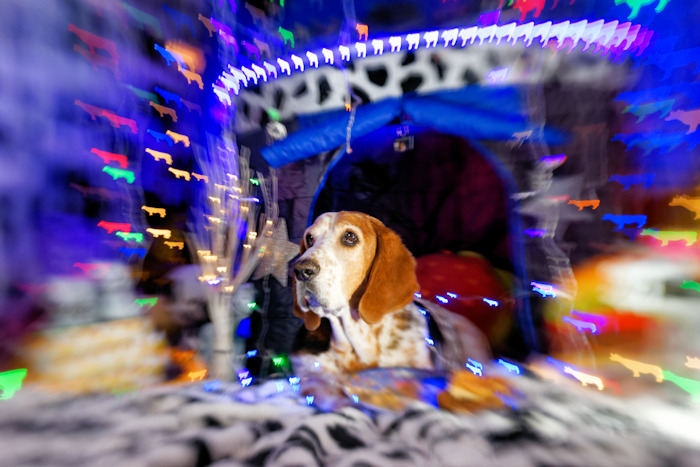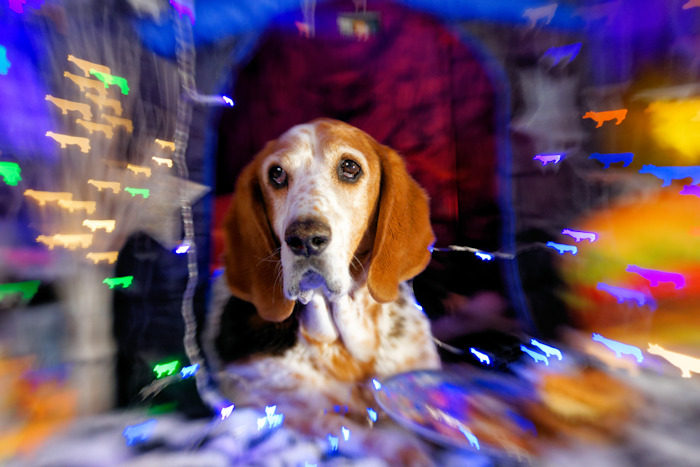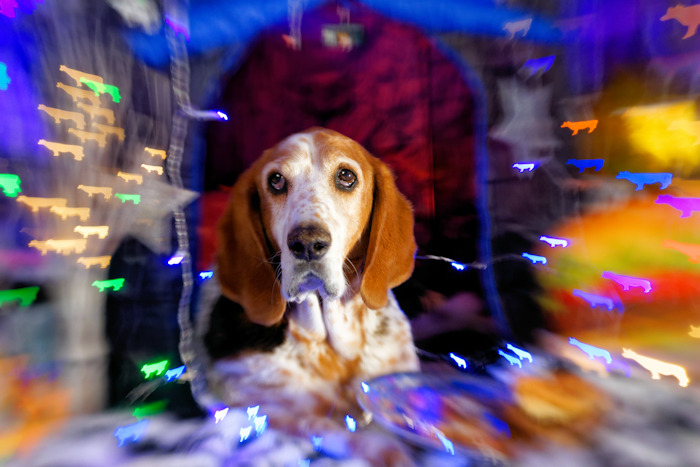 That's right, it's a cow aperture disk. How appropriate, particularly with a burger on my new burger plate!
Dog oh dog, just love those April days of good sunrises…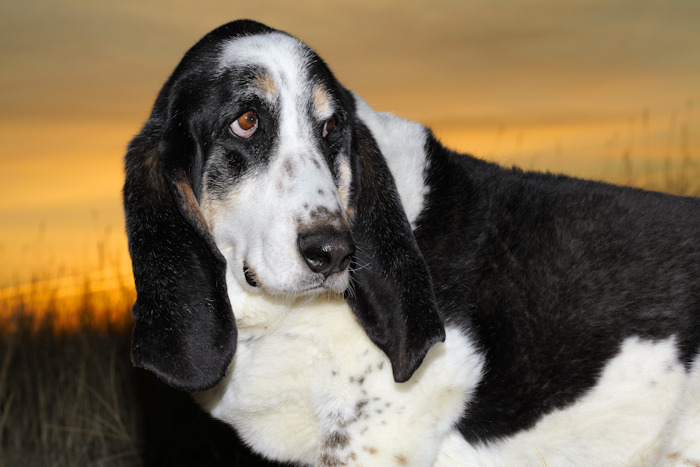 sun…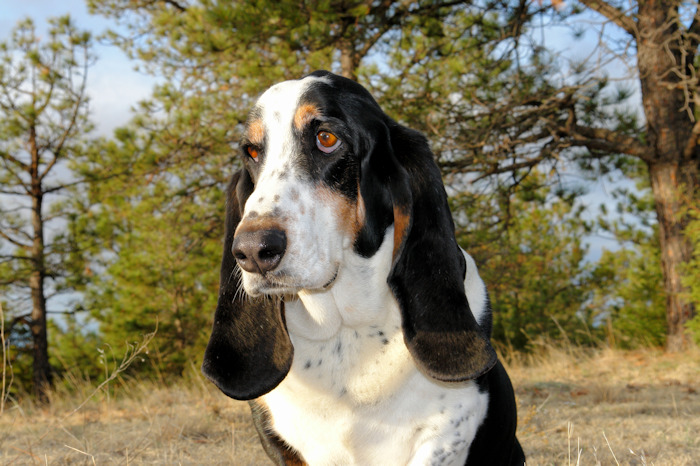 hiking around…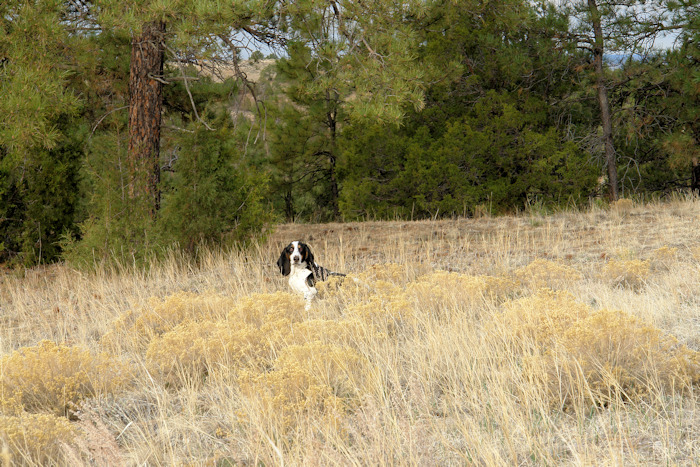 cooling off under the Ponderosa pines…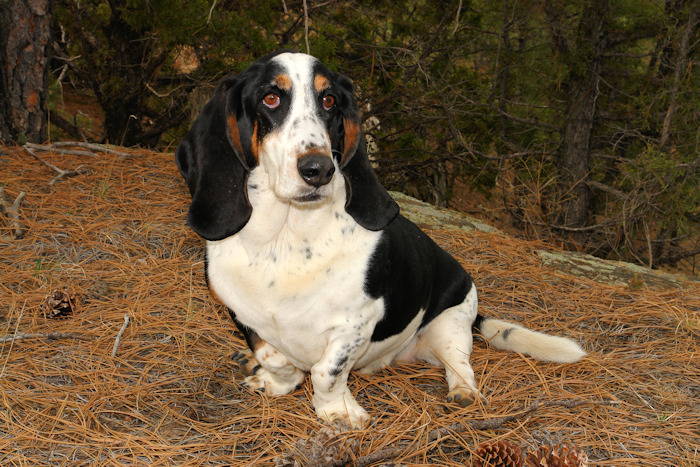 catching trains…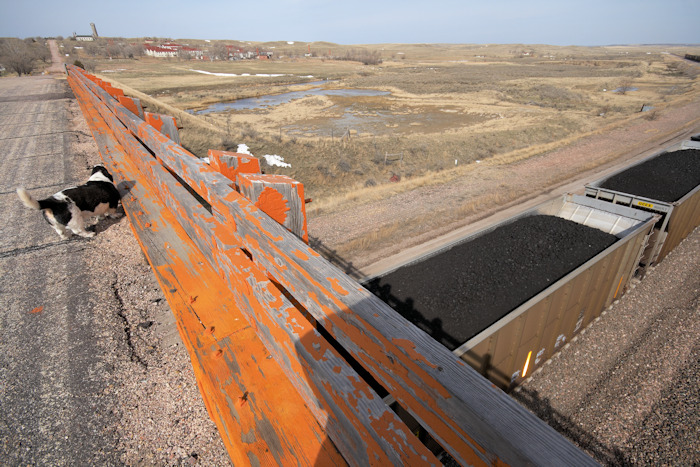 catching a great spring wind…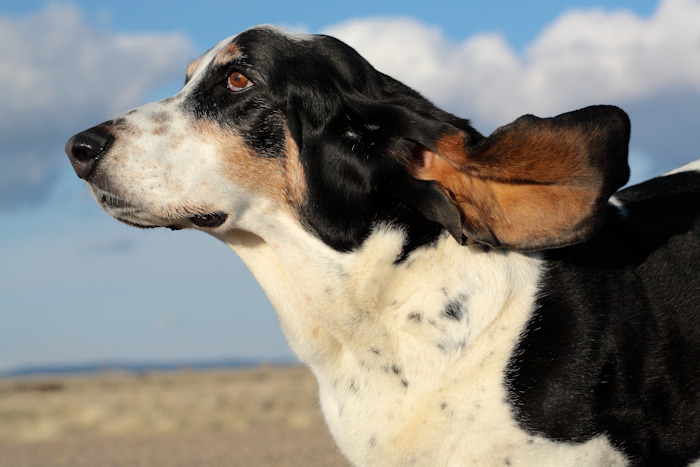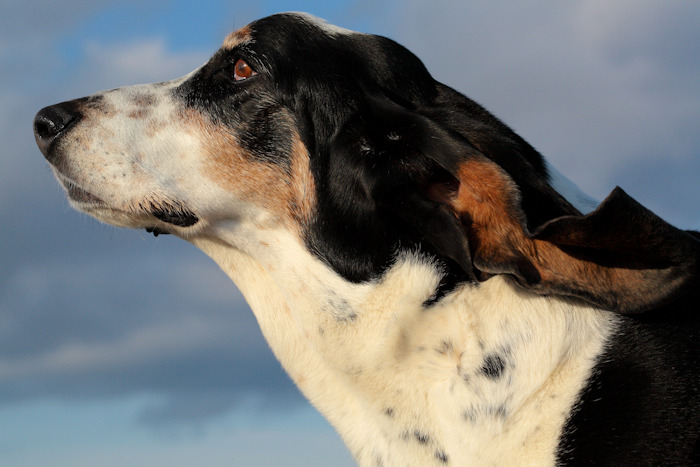 and enjoying a nice sunset.