The sun was a no show this morning.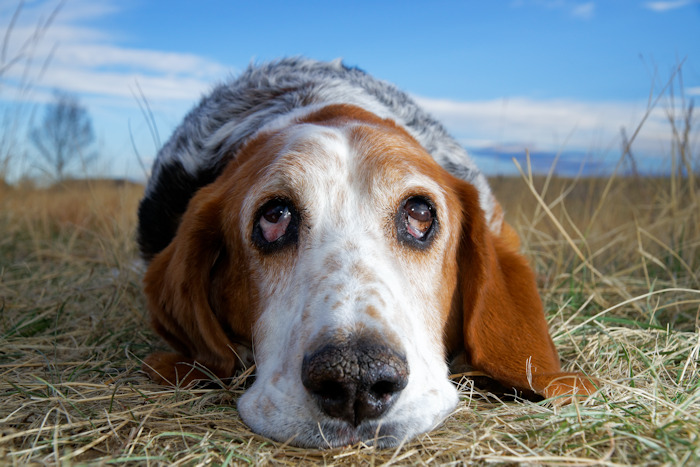 Yup, it was flash pack time for the photos outside.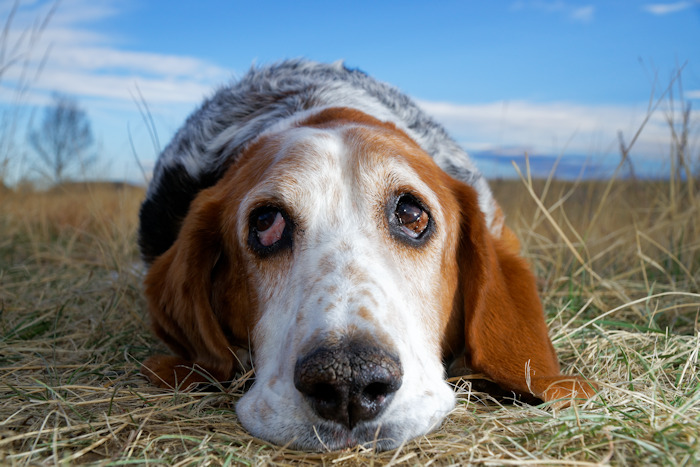 I had along the Lensbaby Trio, but I sure wasn't setting the flash properly, whether in Velvet or…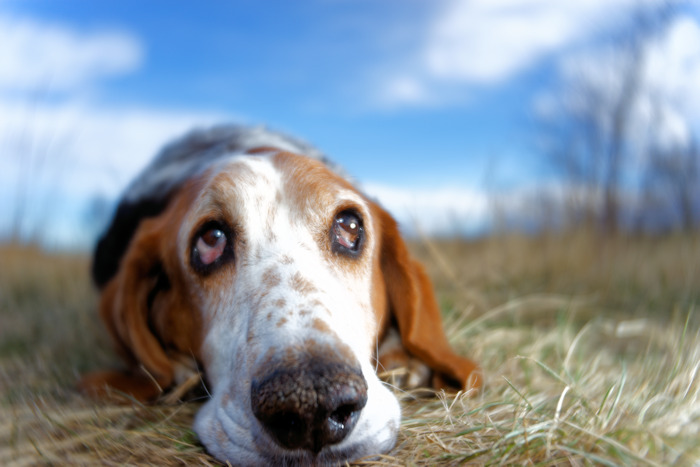 Sweet.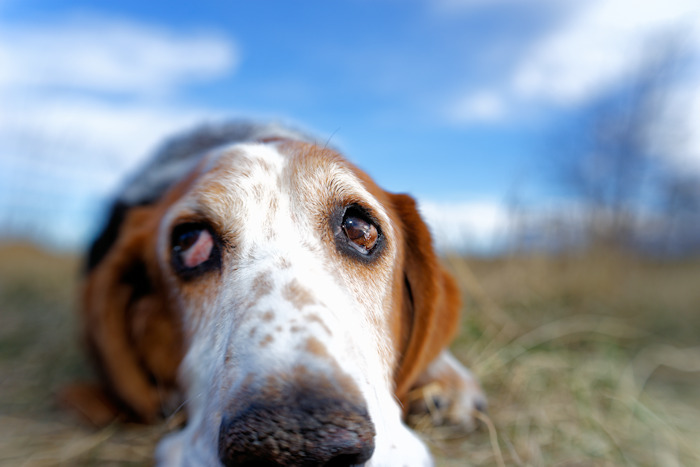 Bark about blown highlights.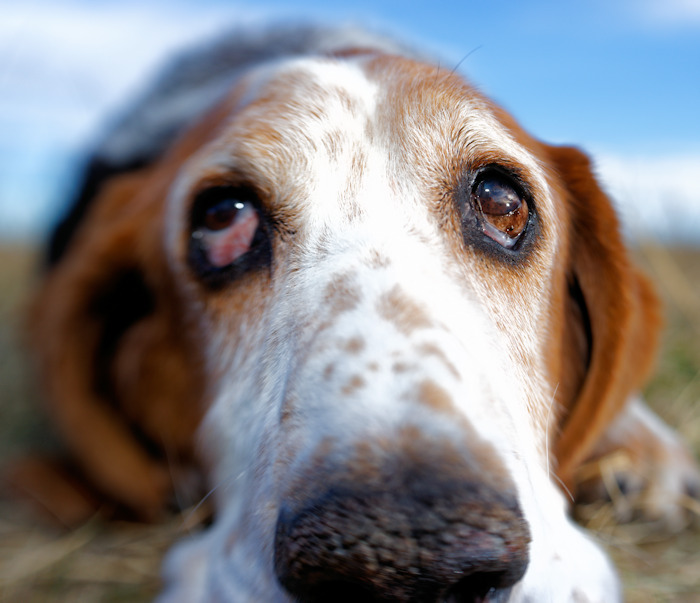 At least the focusing was pretty good.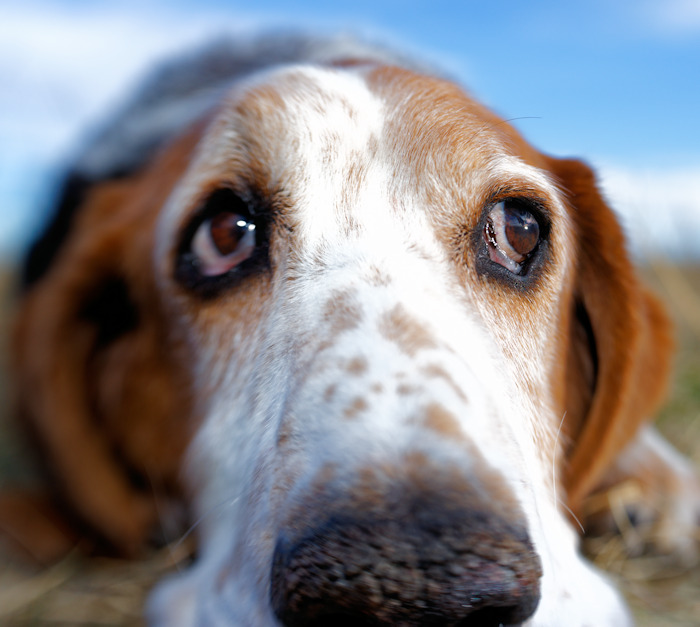 Thank goodness I was doing better with the standard Sony 18-110 lens and flash.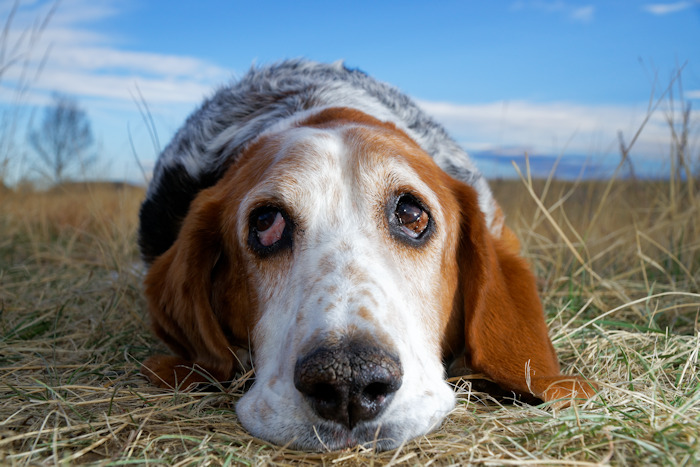 That's one sharp looking basset, I might add 🙂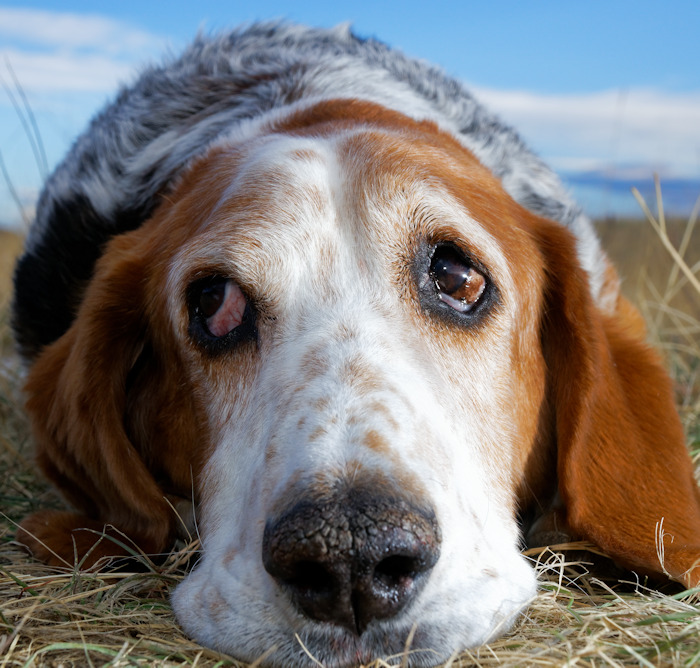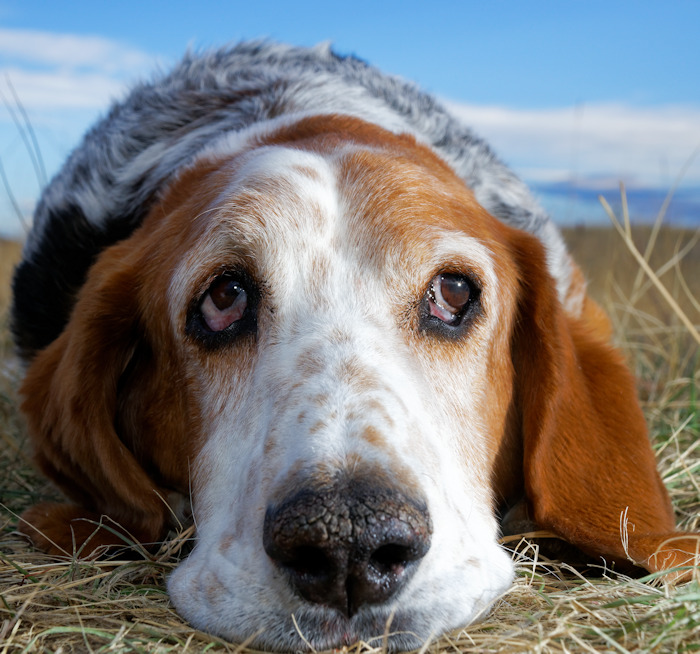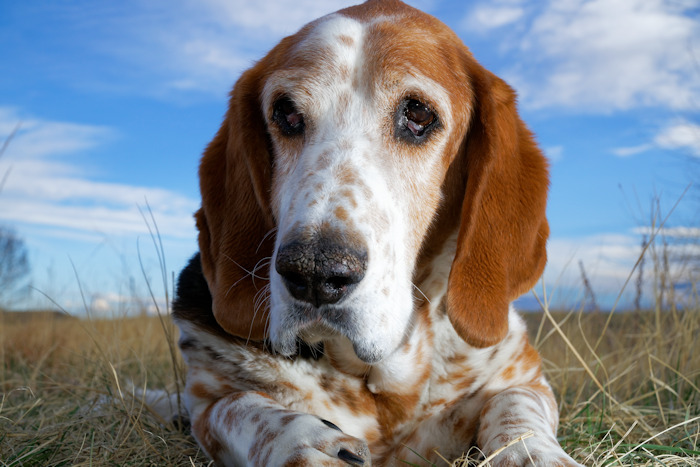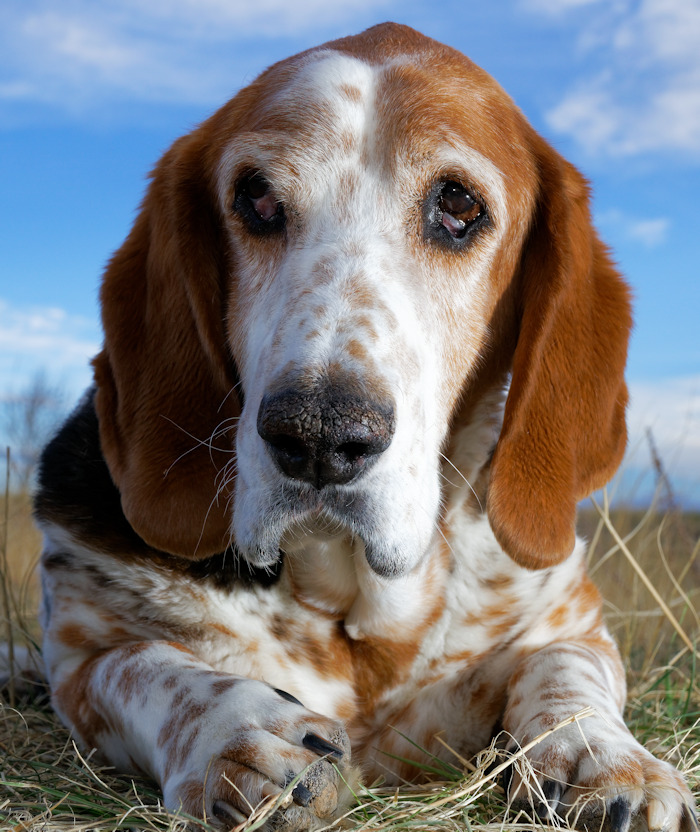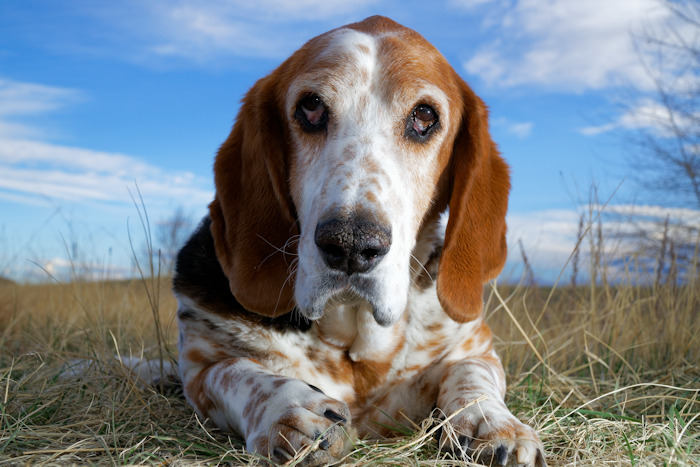 We did get some sun later in the morning.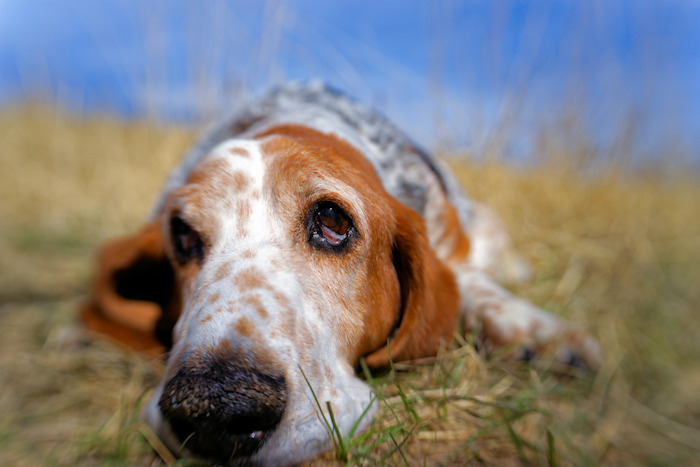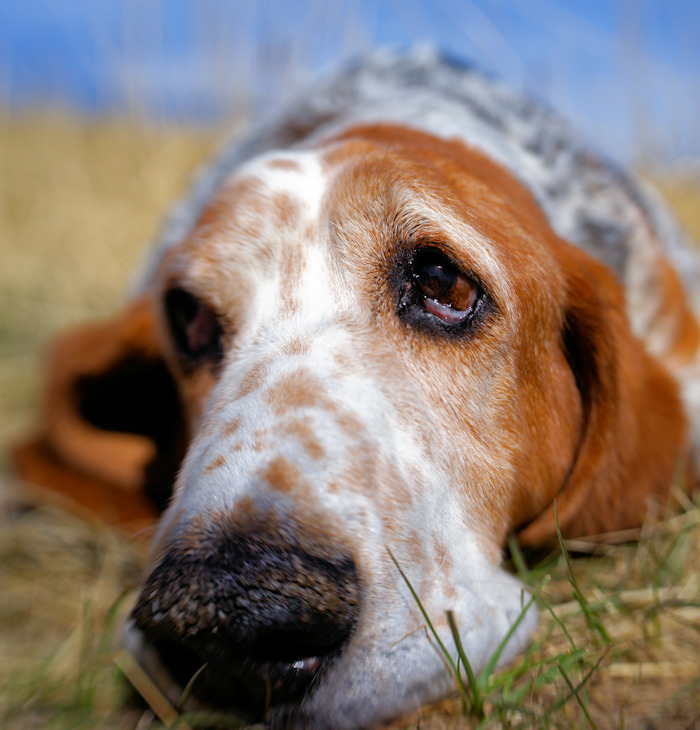 Dog oh dog, it felt good baking in the sun.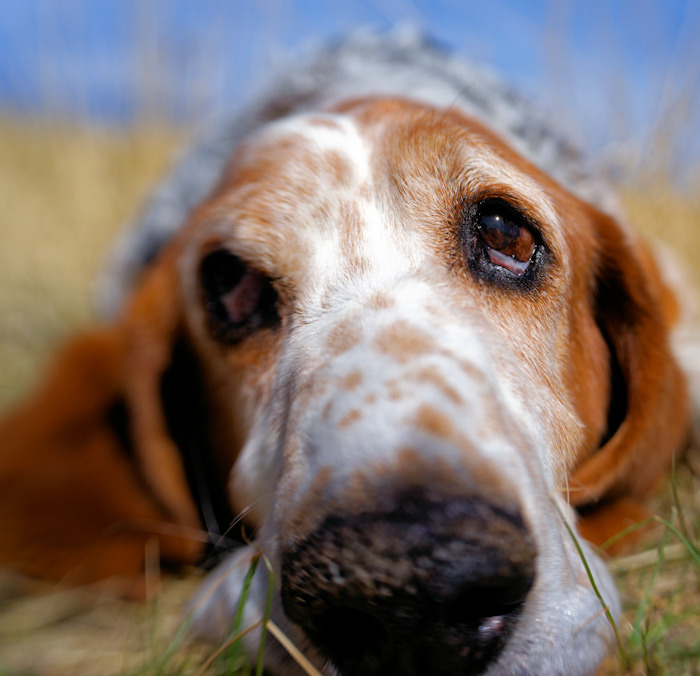 I had a darn good Game of Bones session.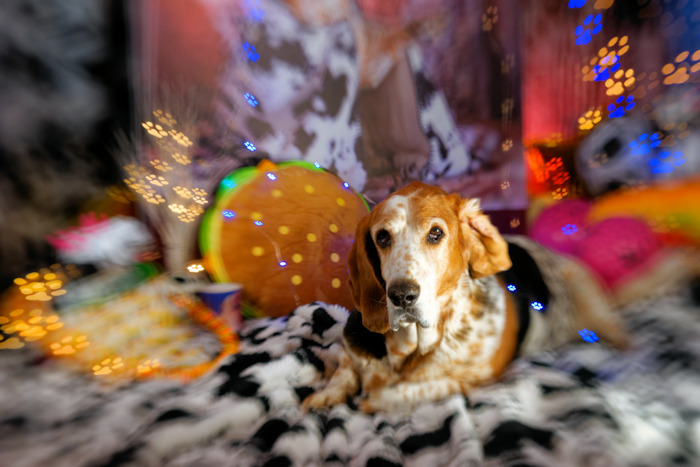 Dad and I liked the paws aperture disk so much, we went ahead and used it again.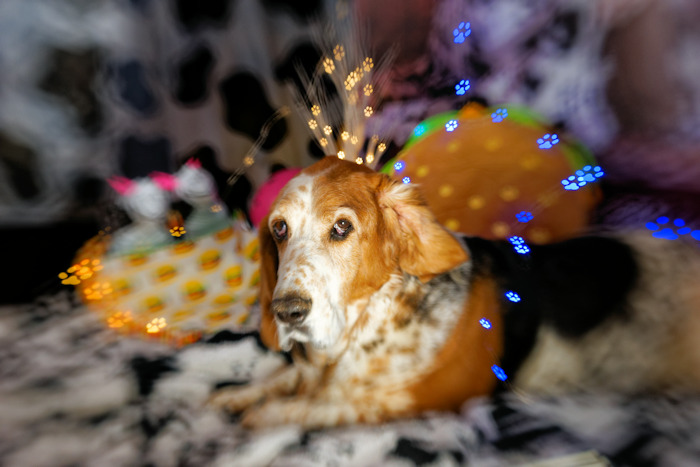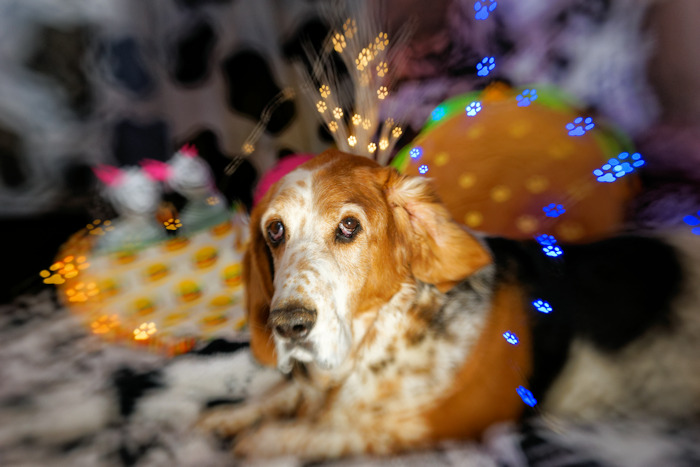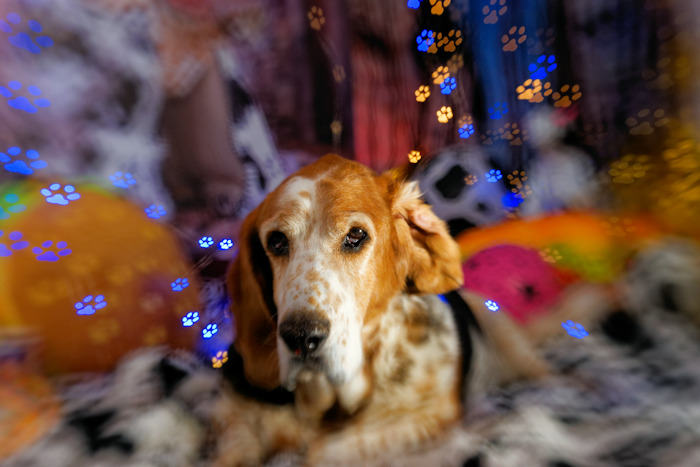 I'm woofing to ya that the paws aperture disk is the way to go!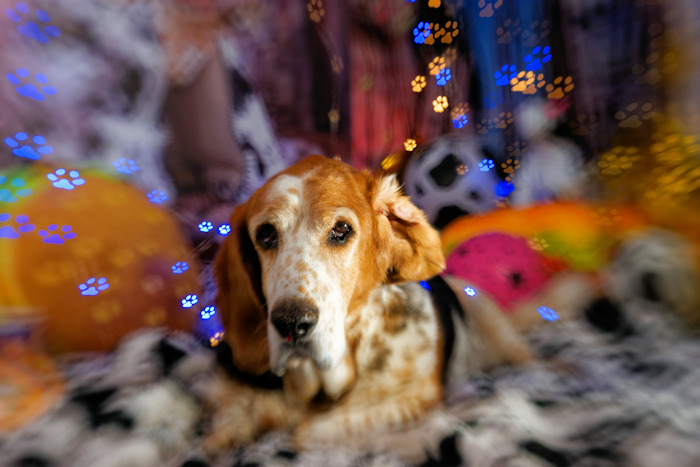 It's so appropriate for a basset hound.
I wonder if I'll make it to Edgemont again. You know, just to get up early…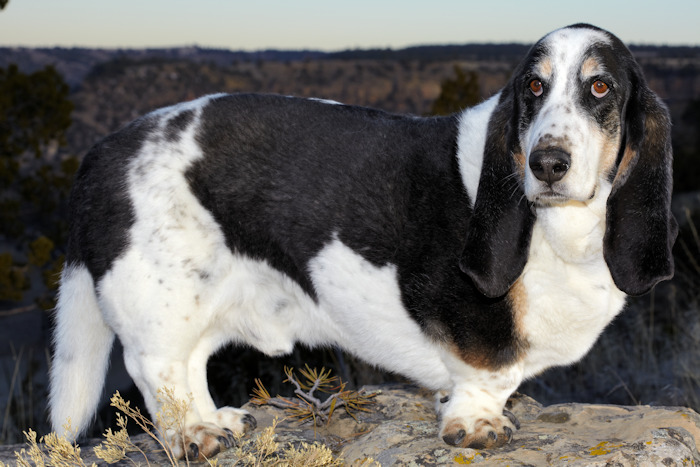 and hangout…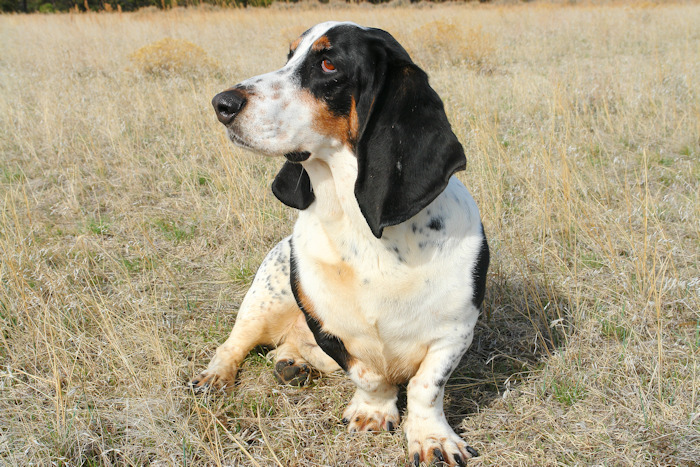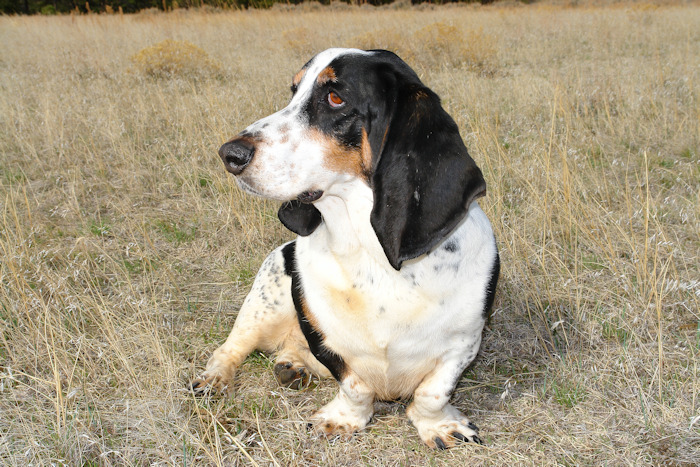 enjoying…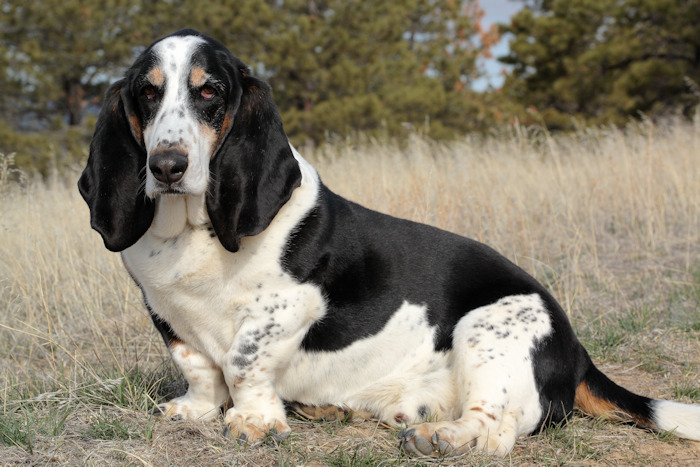 the great outdoors.