More snow last night.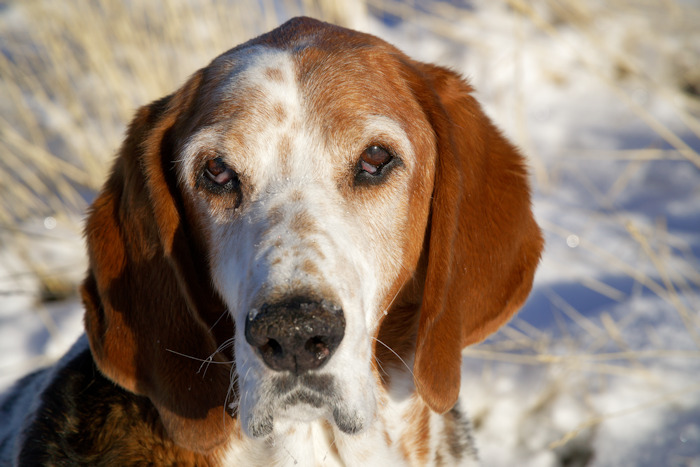 Doesn't look like spring, does it?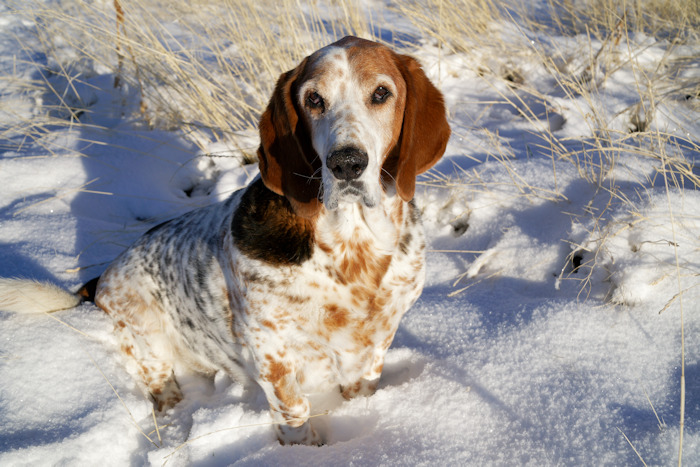 But it is a good snow for a snow bath!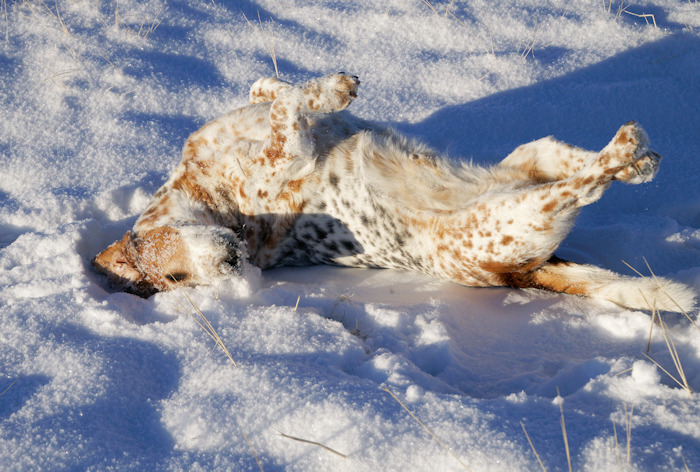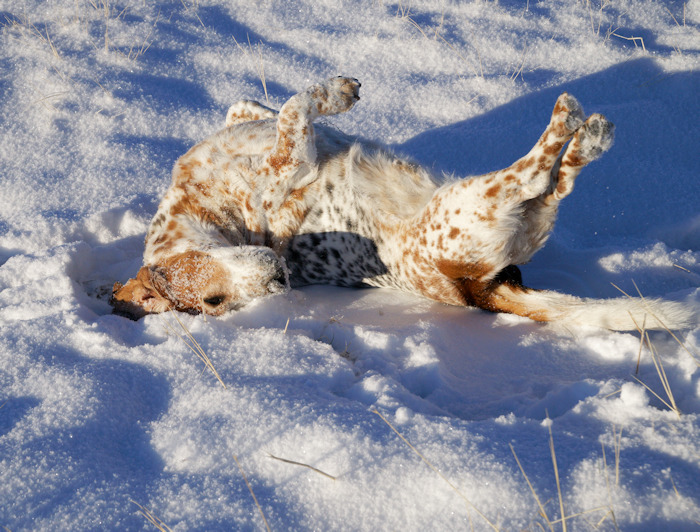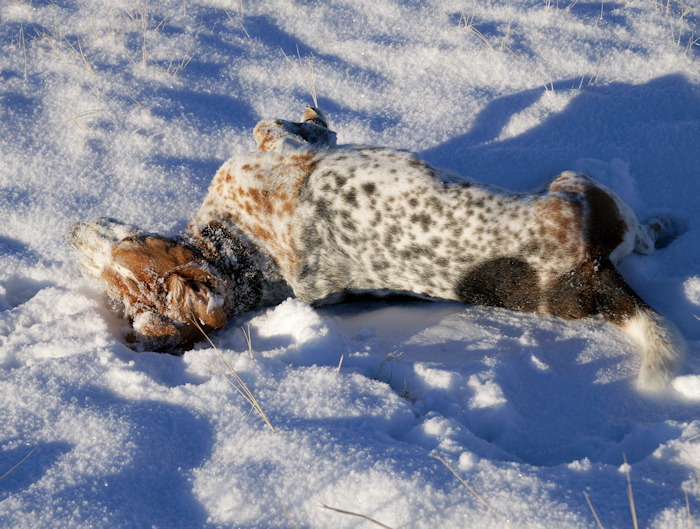 Let the snow fly!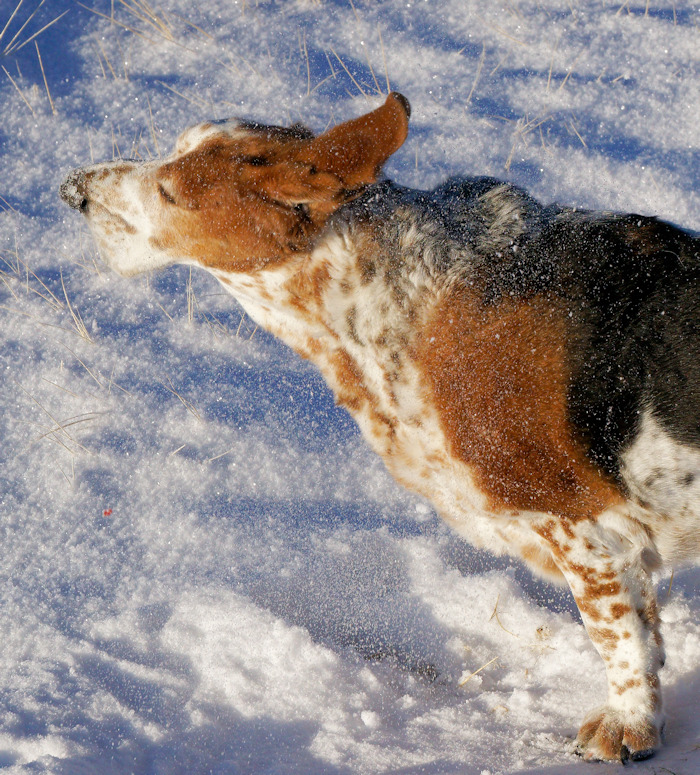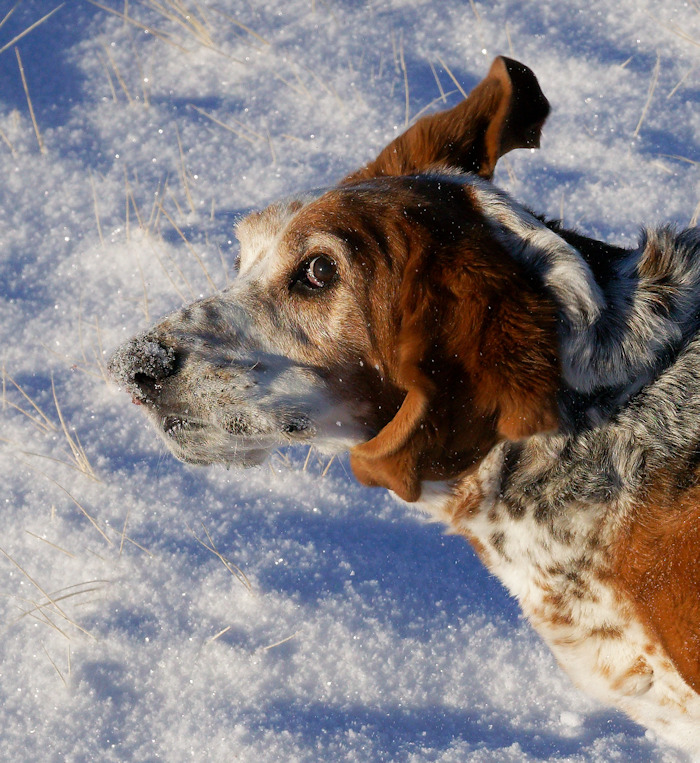 Now watch a clean Porter basset fly!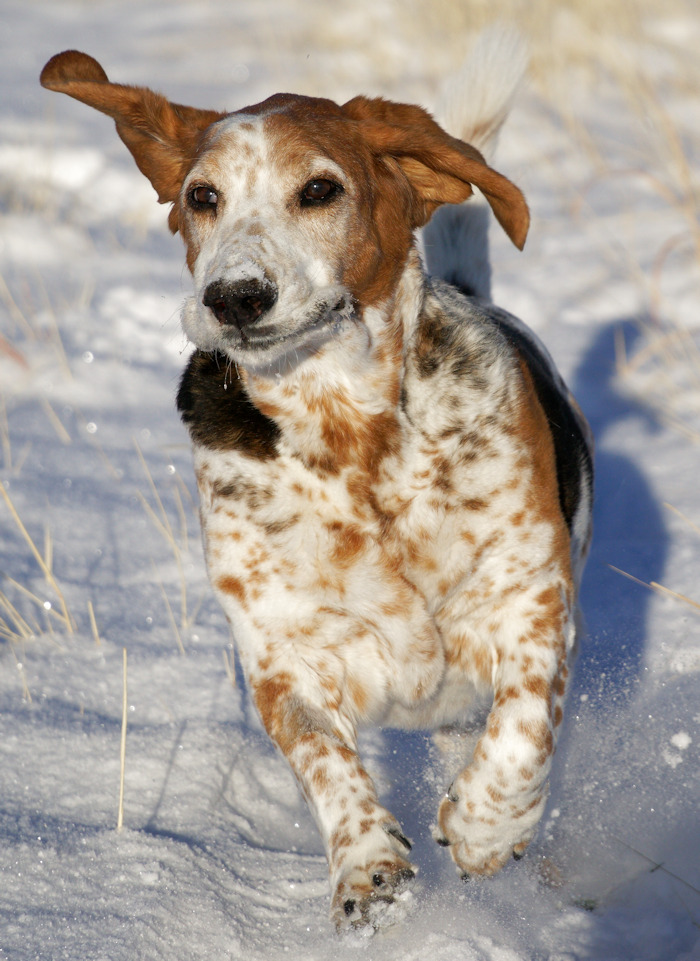 And did you notice we got sun?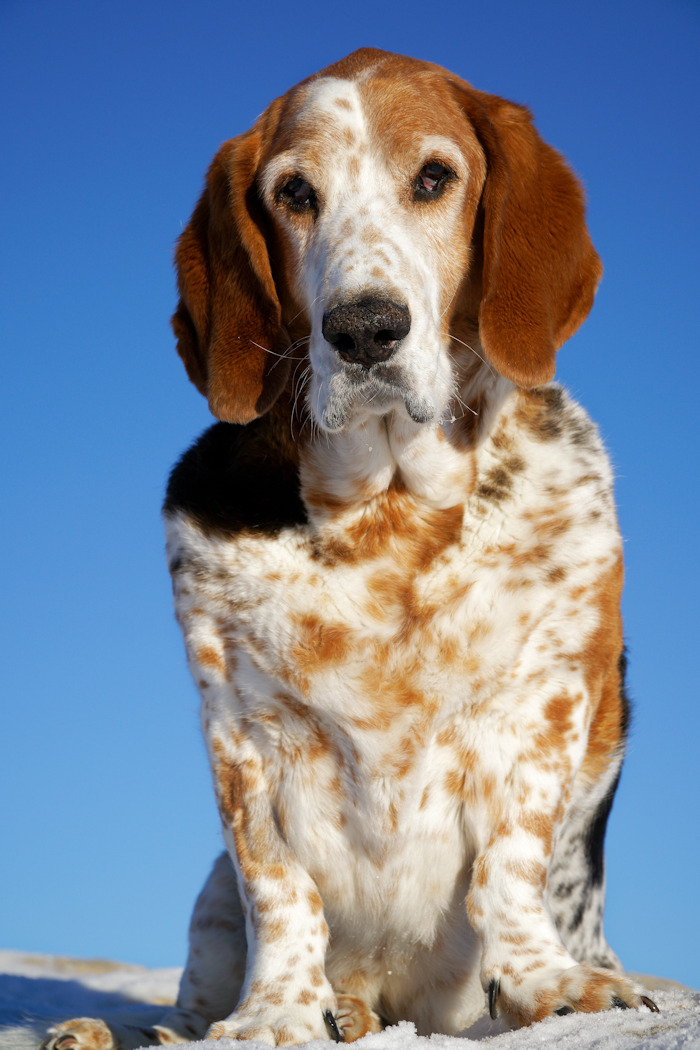 Dog oh dog, sure nice to see clear blue sky.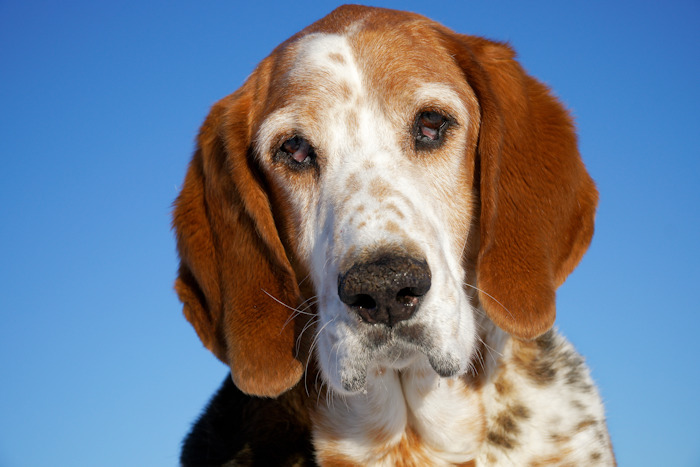 Too bad it's only 21 degrees. Nah to winter!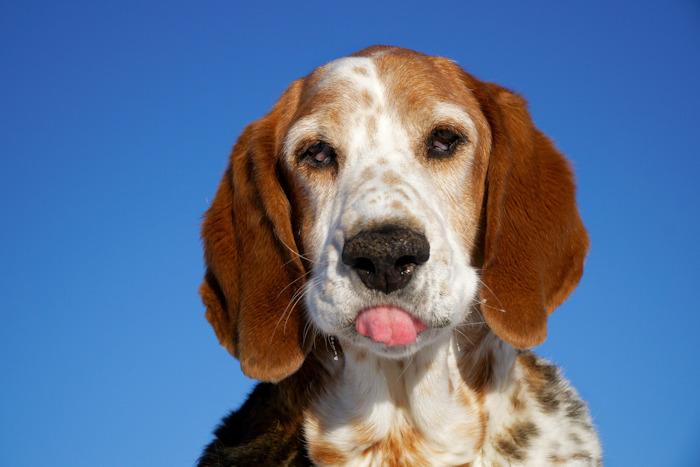 By late afternoon most of the snow had melted. That was great to see. And the sun was still brightly shining, Holy Bassets!
And Holy Bassets again, it's Game of Bones time. I was mulling over my script while mom got her cameras ready.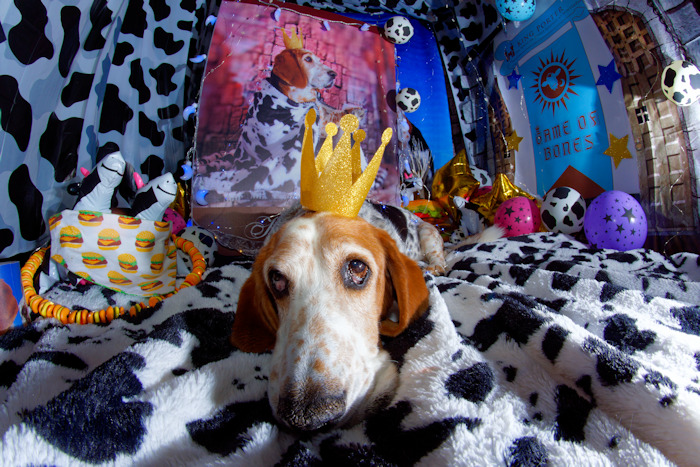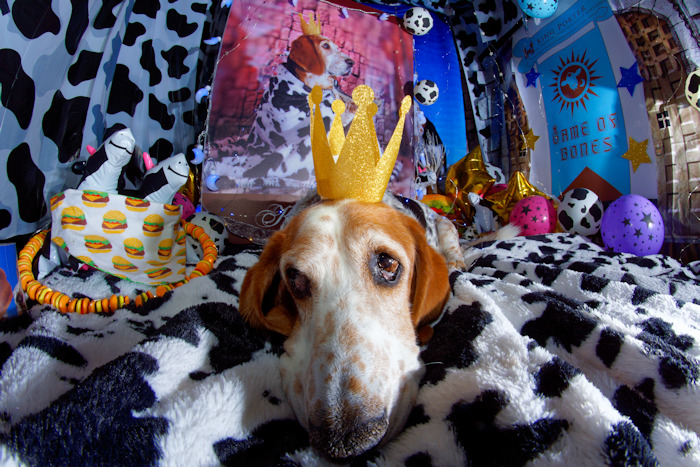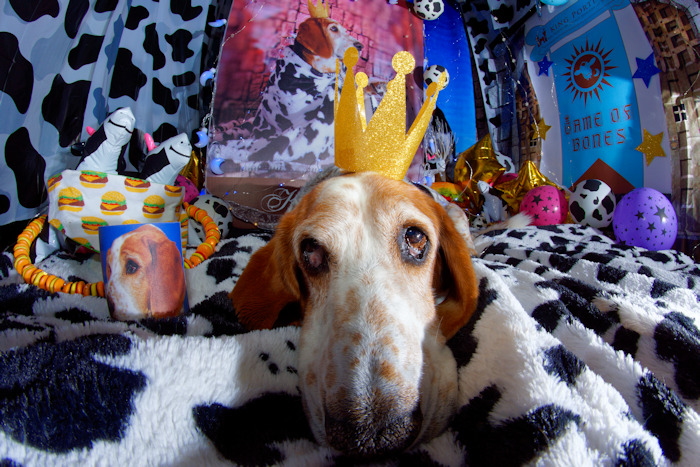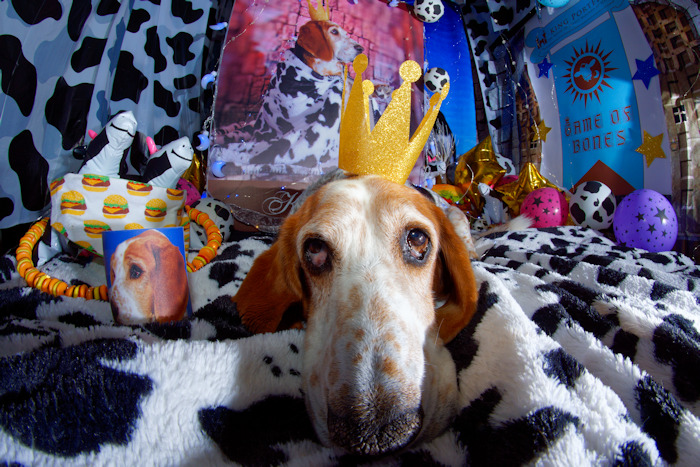 "Okay, ready to go."
Lights, camera, and…cheeseburger!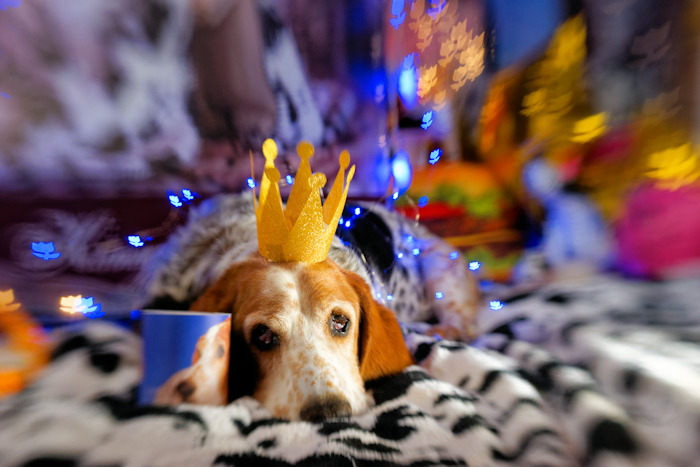 Hey, how about the aperture disk mom made?

Tulips!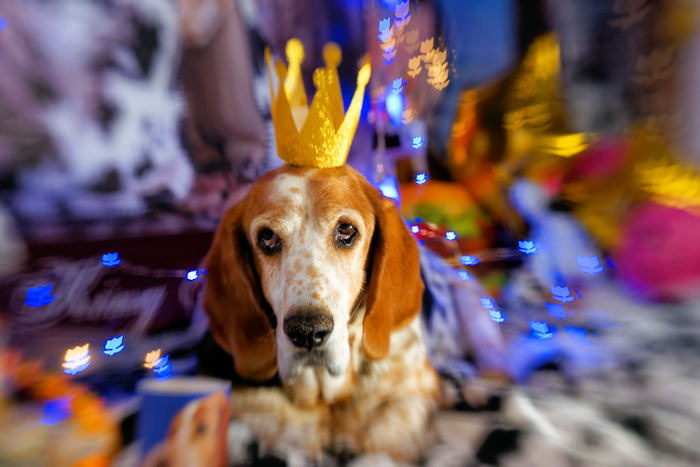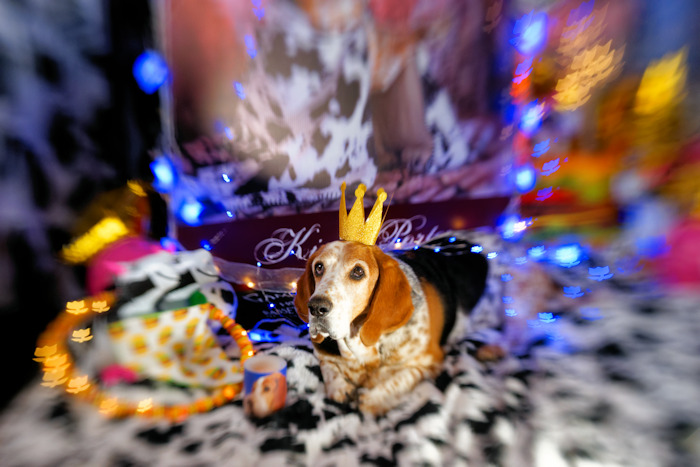 Kinda brings a spring theme to Game of Bones.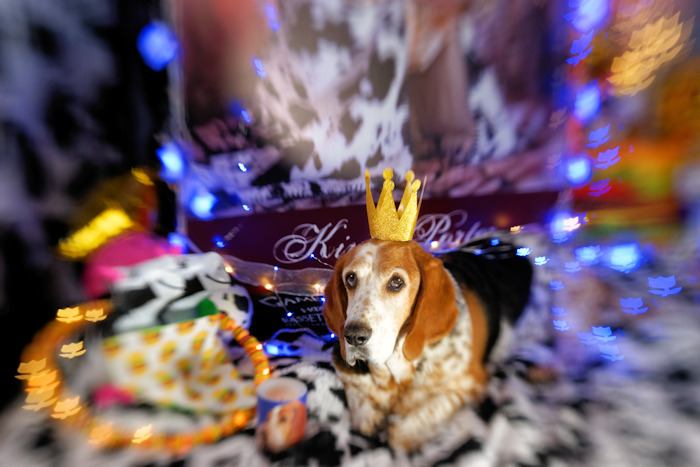 Maybe spring will stay around if the snow quits. Look at the blossoms today.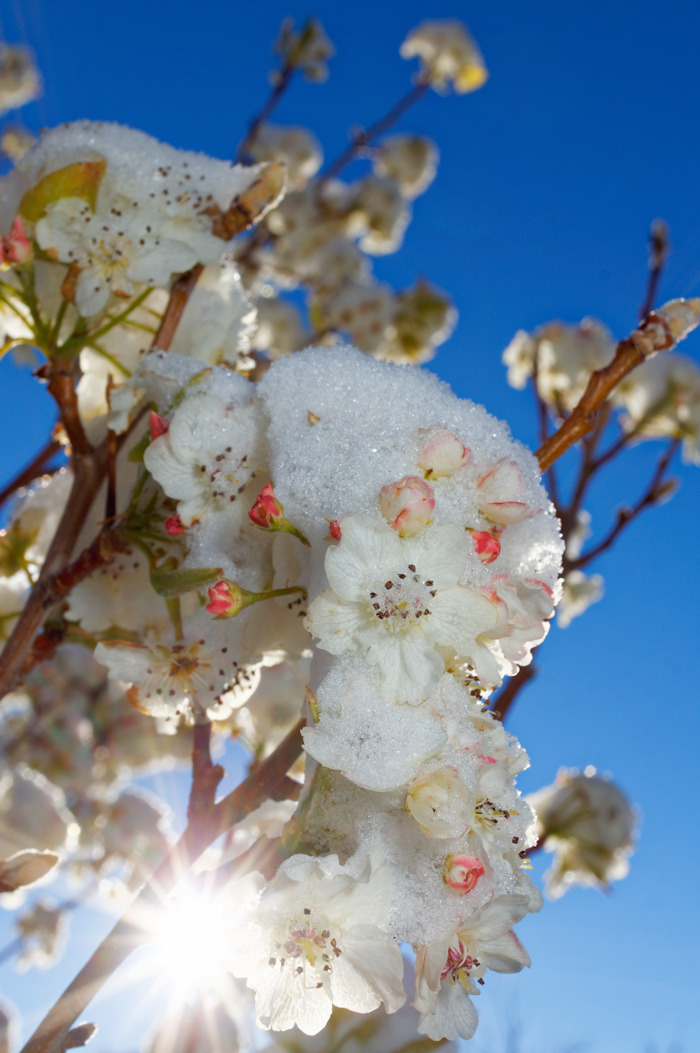 Then again, we're probably headed for more snow before the heat sets in.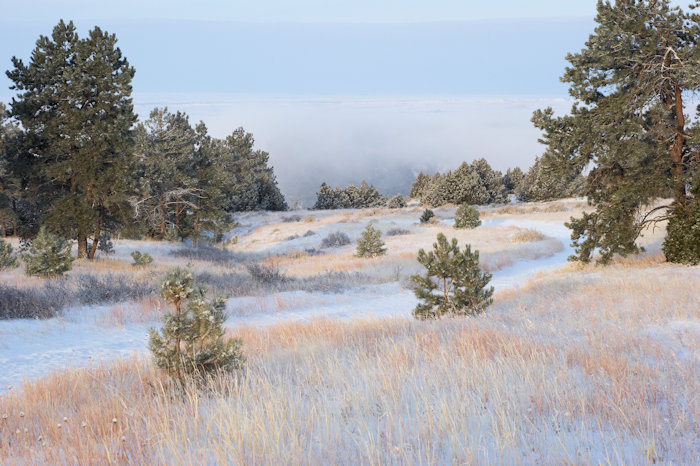 George sure got used to a High Plains spring.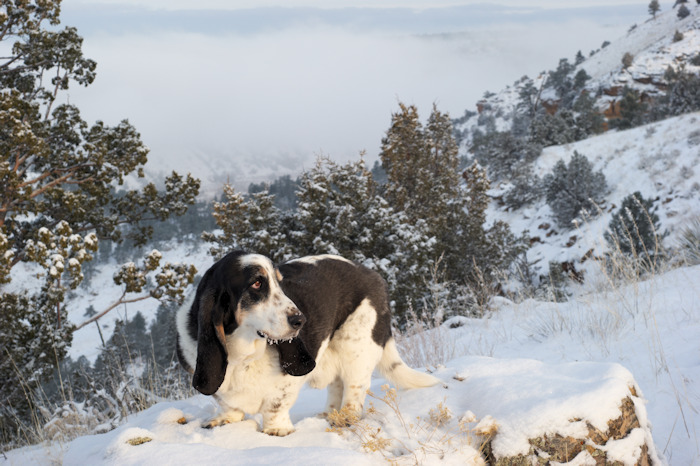 Snow.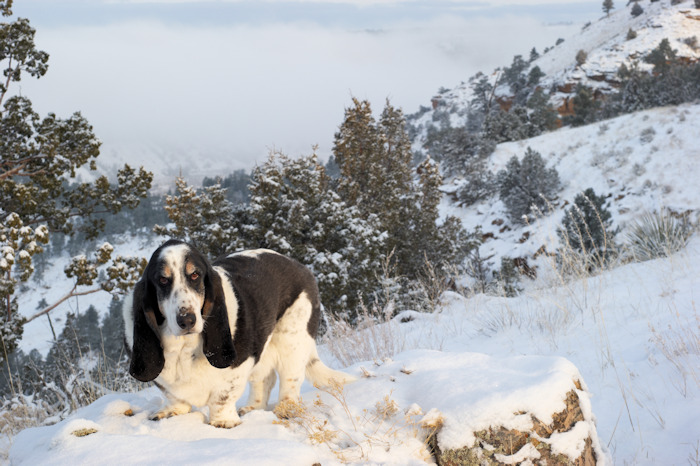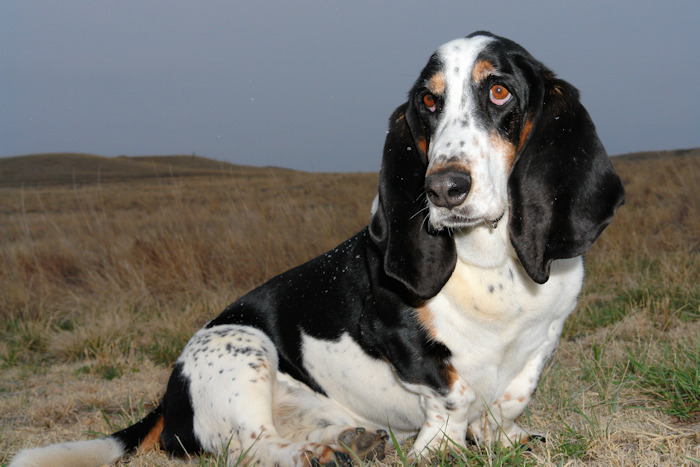 Drizzle.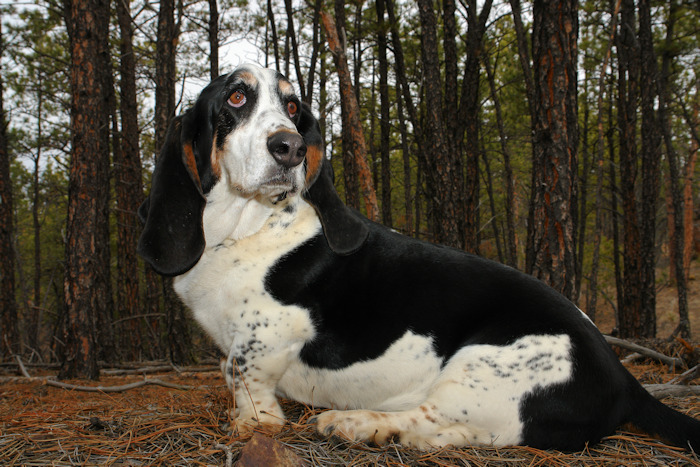 And maybe even a little spring!