Wow zow! Another blue sky morning!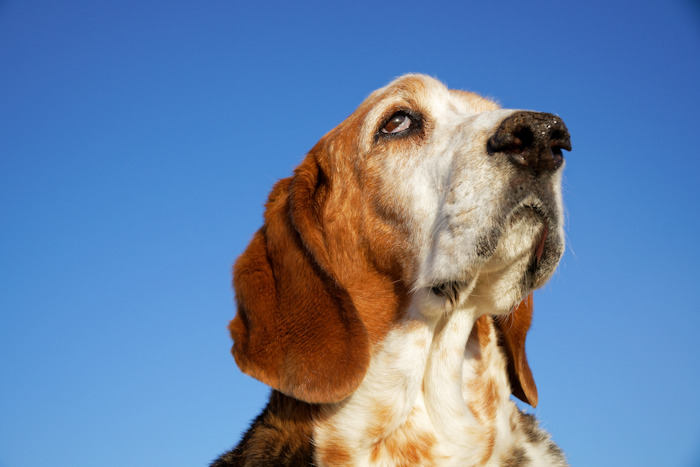 That makes two in a row.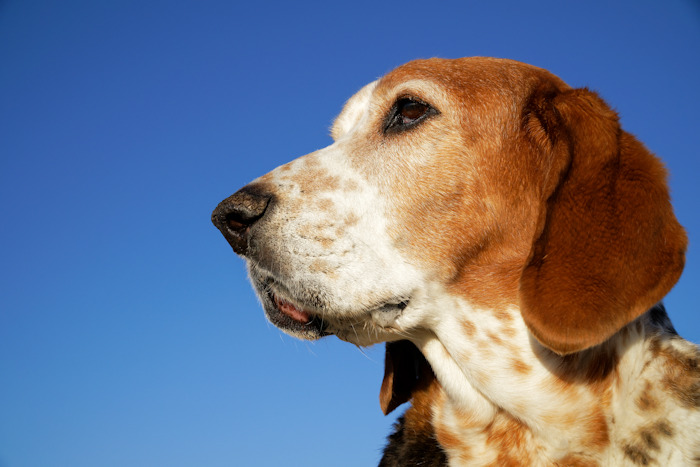 Let me lean into the sun for a bit.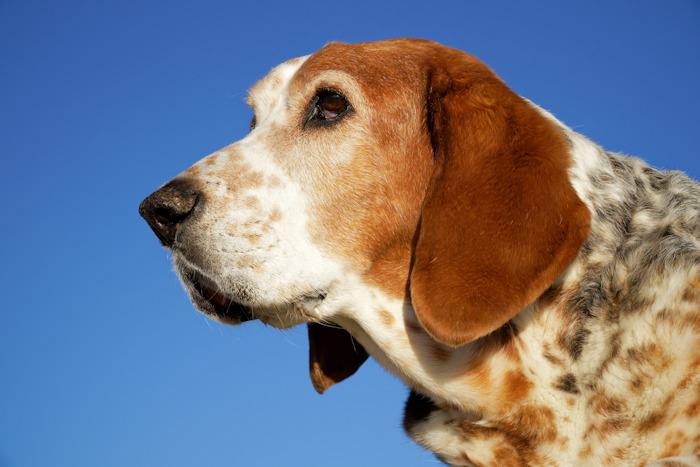 Too bad we've got another snowstorm coming tonight.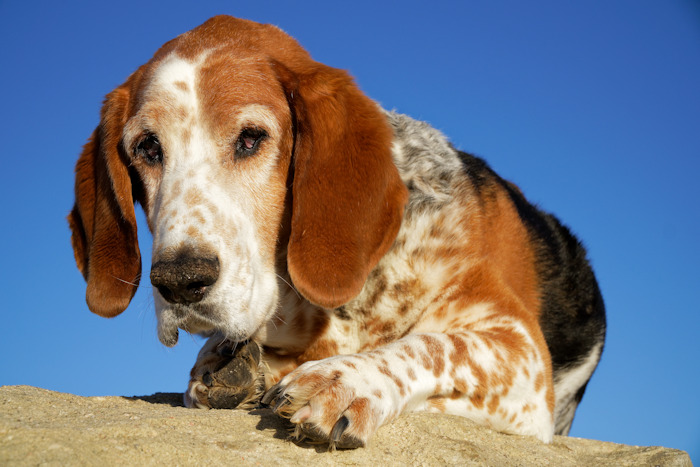 I smell those snow clouds off to the southwest, coming our way.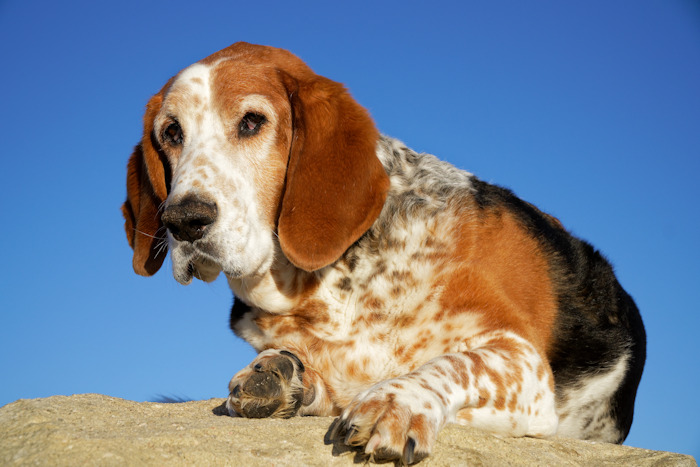 Barking of smell, I've had a bad time with nose bleeds this morning.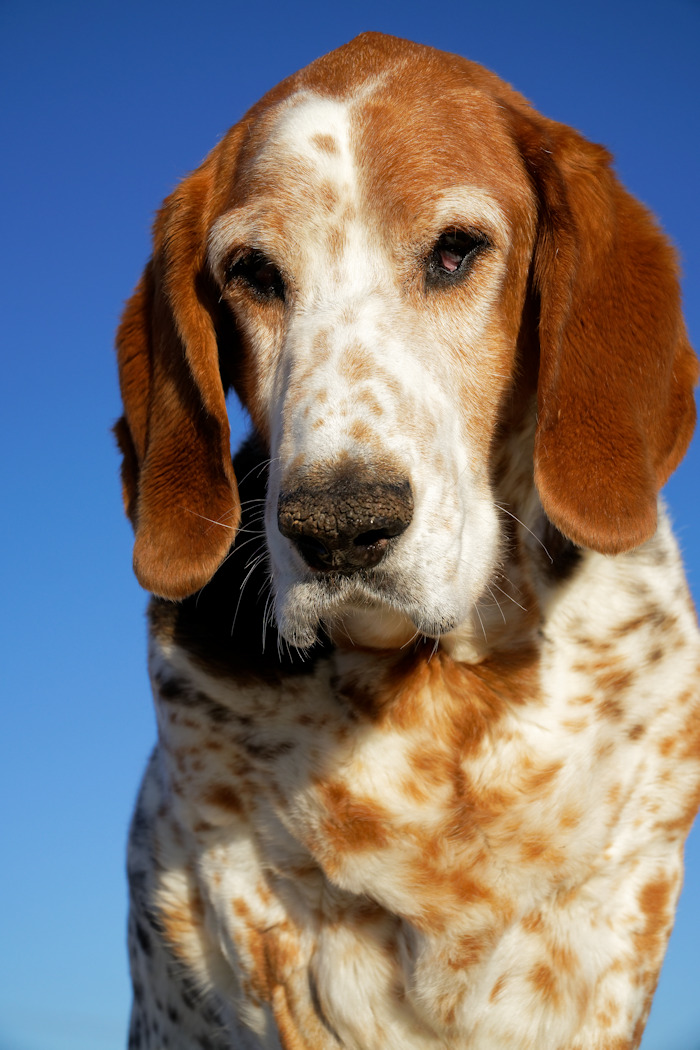 Dad did his best to stop the bleeding, but, dog oh dog, it sure makes things a rough go of it.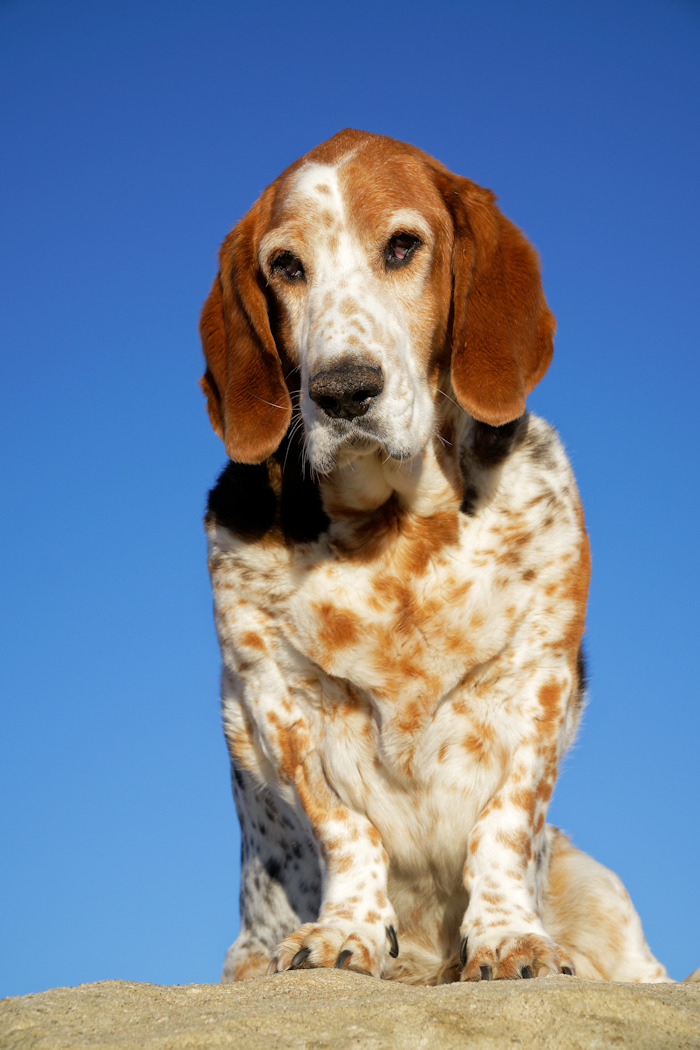 But you'd never guess that I was having a problem, since I was feeling pretty spunky.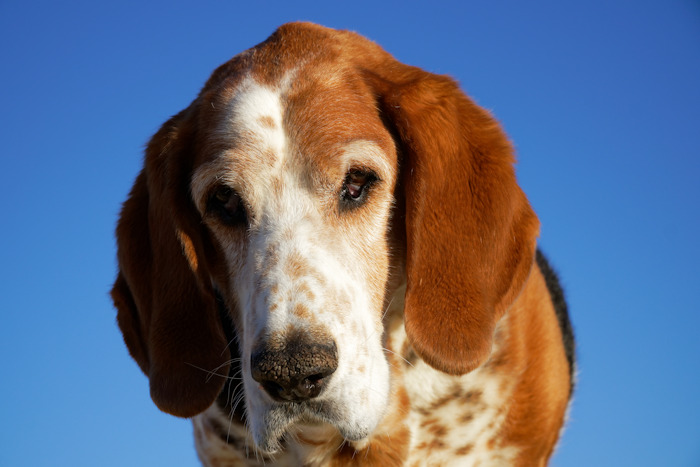 I think it's because of the sunshine.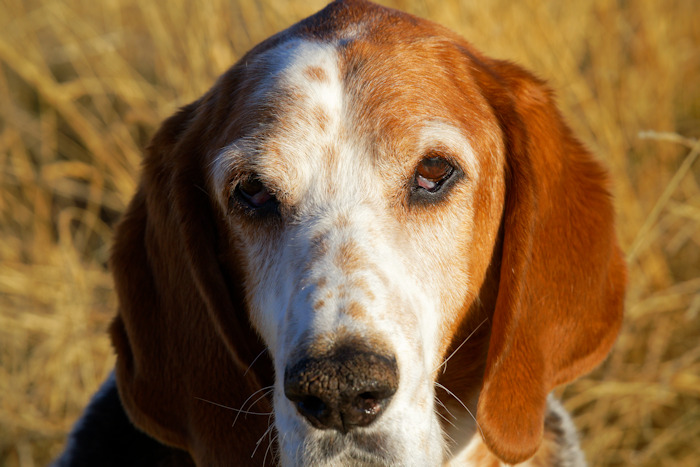 And knowing that I've got plenty of treats to enjoy today.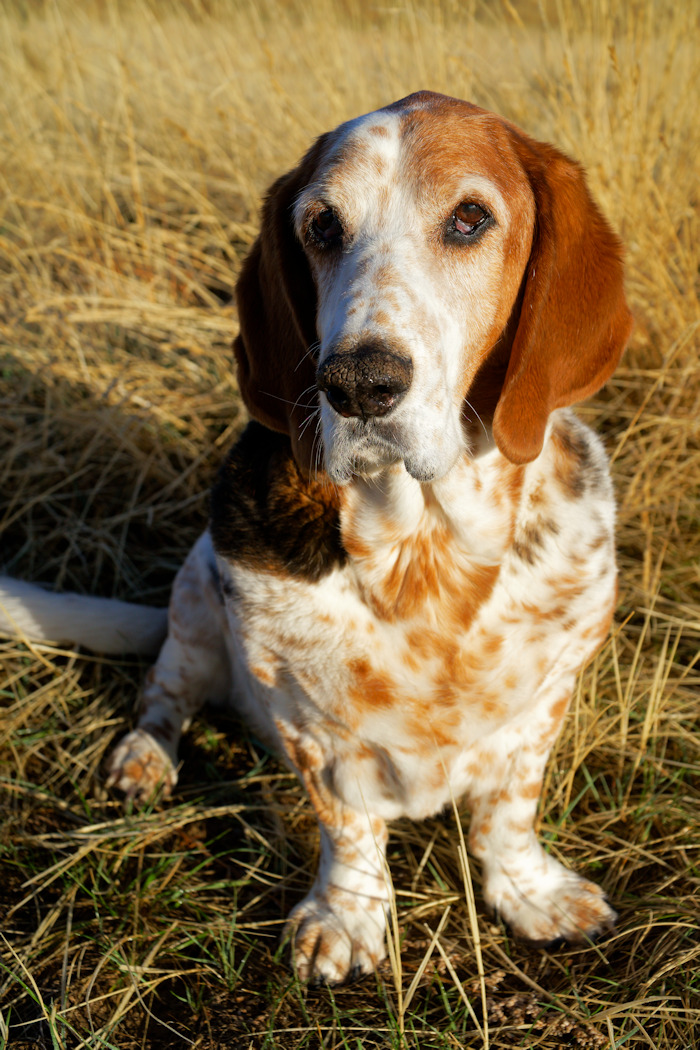 Barking of treats, well here they are (or some of them…I've got a pretty good supply 🙂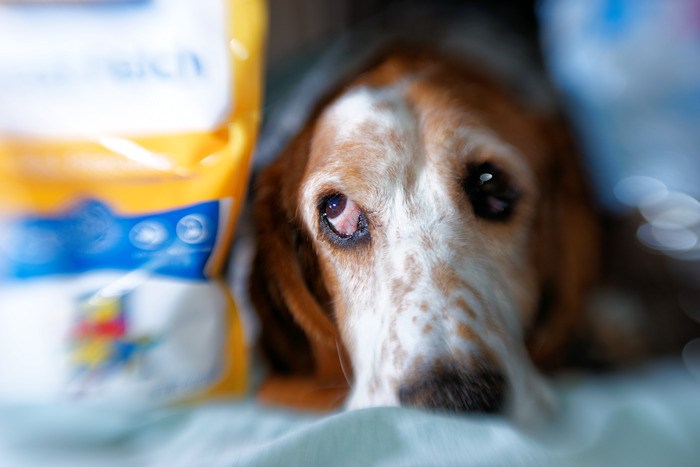 Dad tells me that I should be reading the backs of the packages, so I know the ingredients.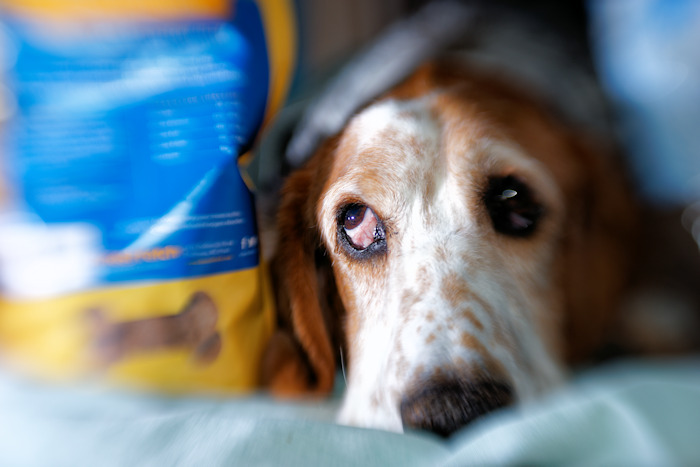 Such silliness, since my nose knows!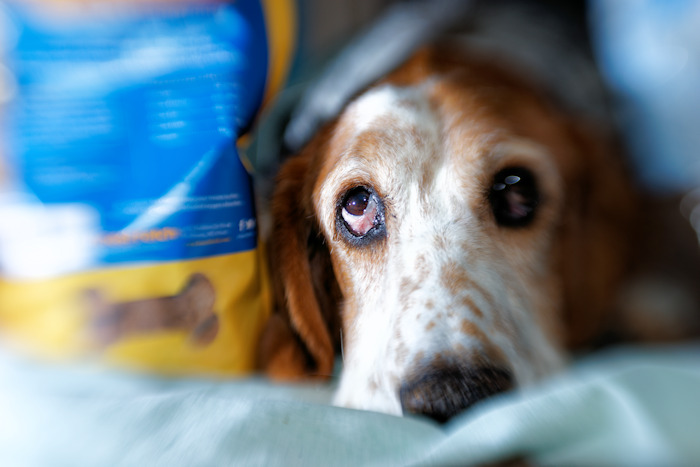 Hey, how about Game of Bones today?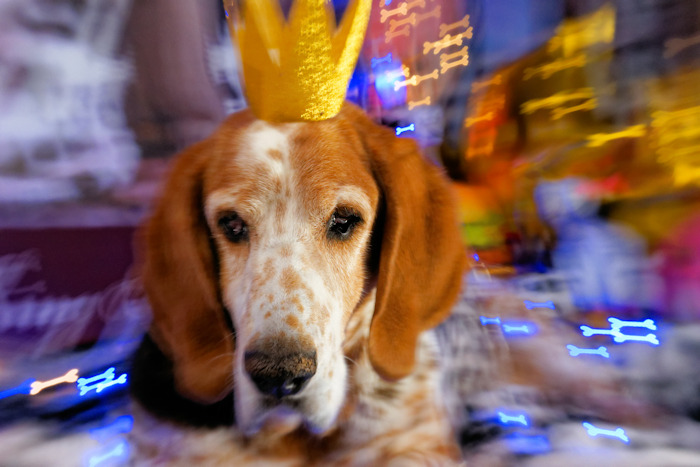 I used a very, very special aperture disk that mom made up…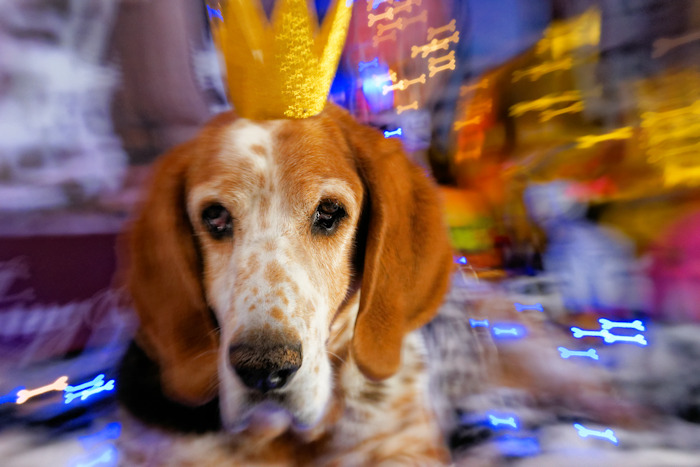 BONES!!!!!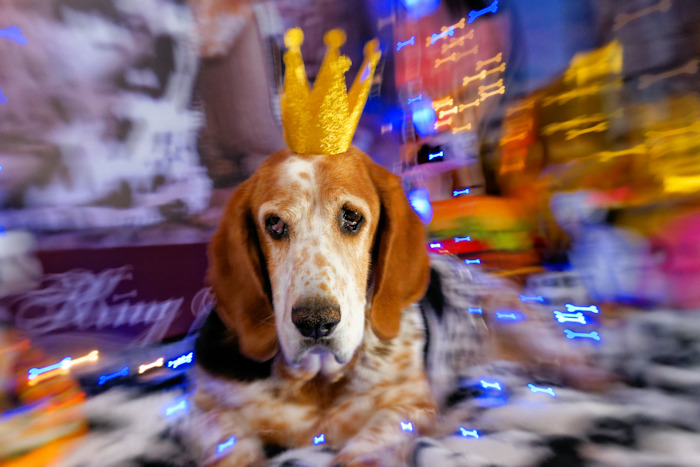 How appropriate for Game of Bones!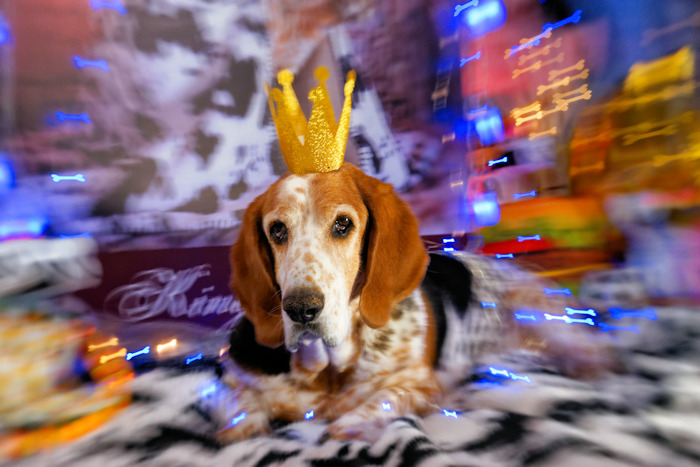 Don't you think?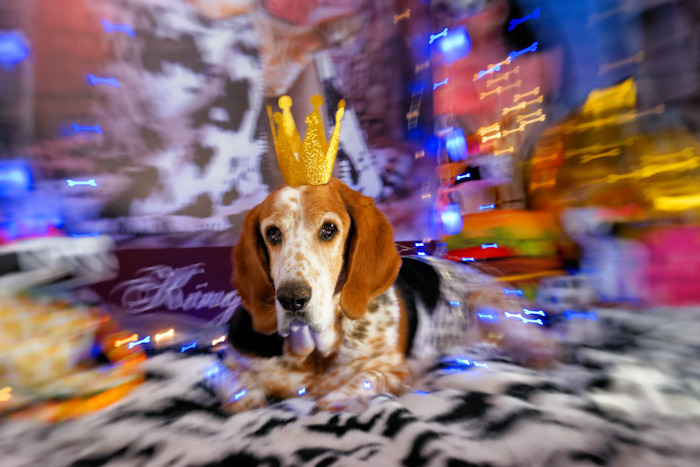 Since Lensbaby makes so many interesting effects, I decided to try some other effects in post processing.
How about the paintbrush?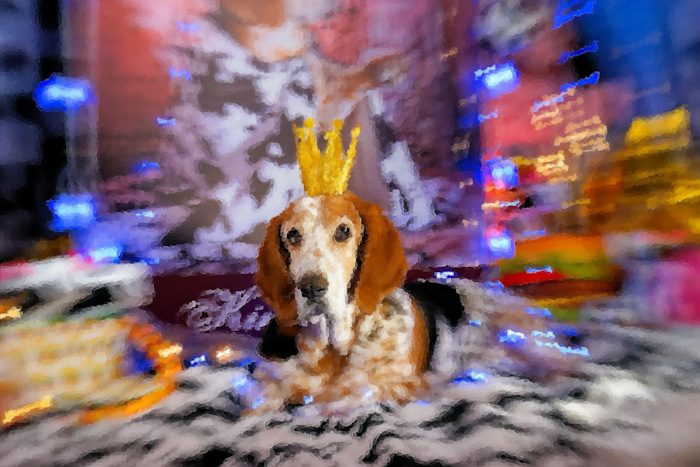 Spherical?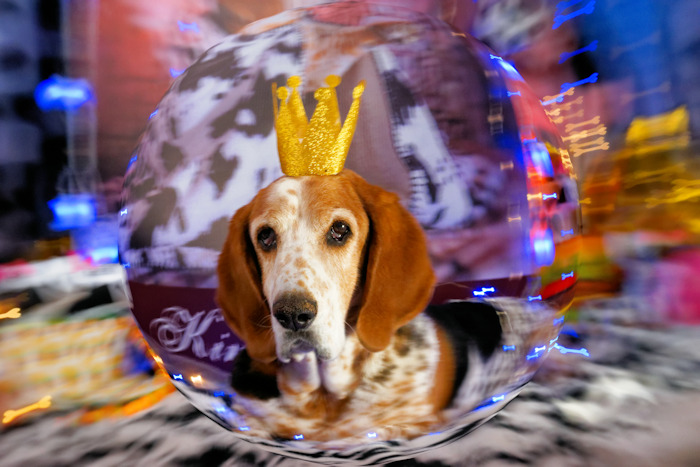 Glossy stone?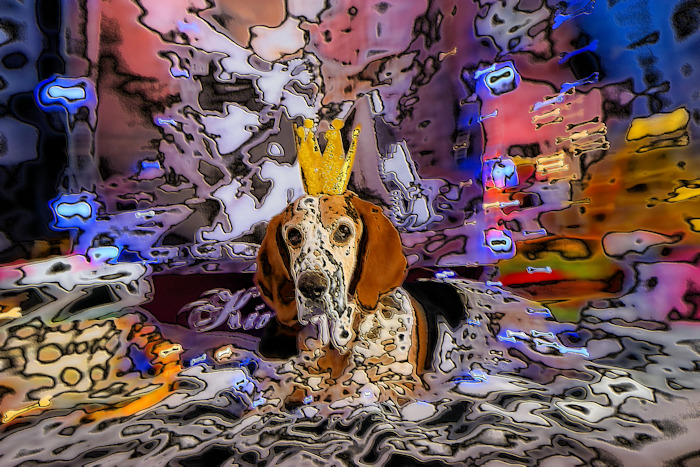 Enamel?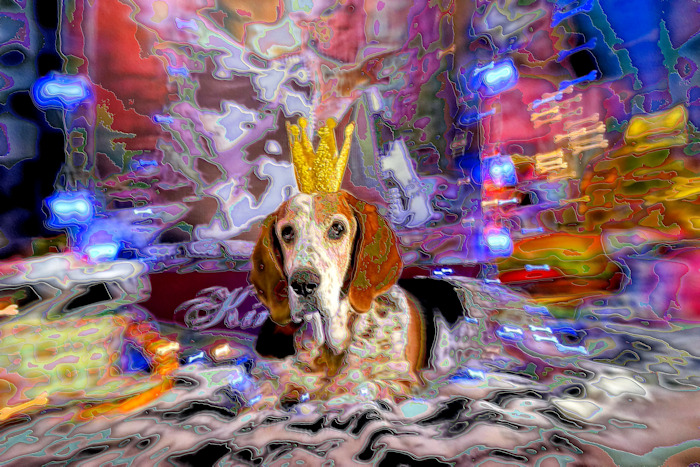 And finally, colored pencil?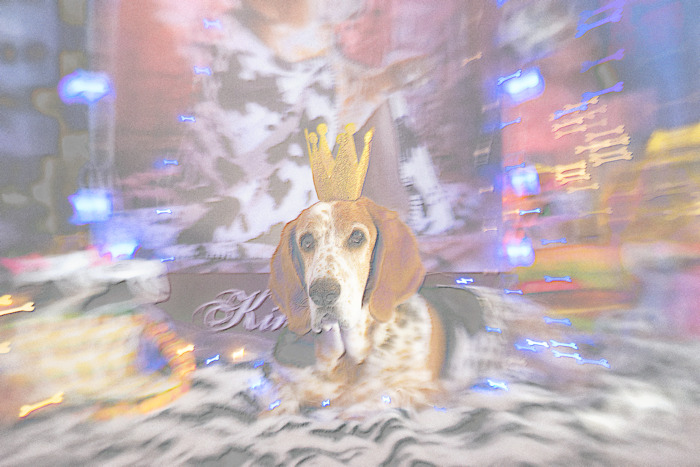 That was fun!
Even more fun was mom's homemade meatballs for dinner. Bark about the best!
Oh those cloudy April days.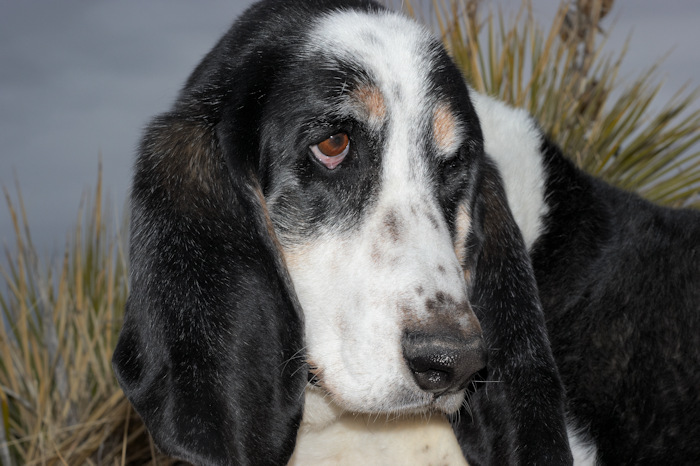 Nice having the longer daylight hours, but it's too mad so many days in April are laden with clouds.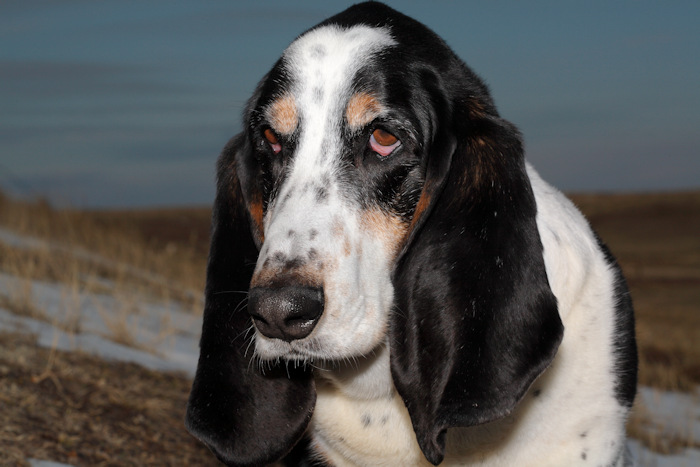 At least with the warmer weather more critters are wandering around the woods.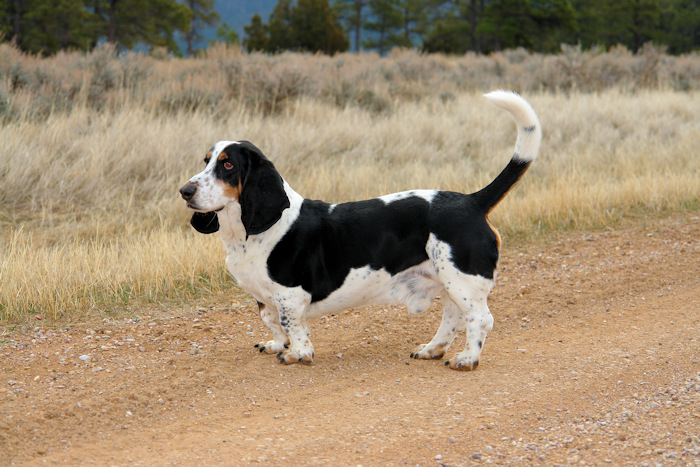 Sure does keep a basset alert.
Things become a refreshing green for awhile.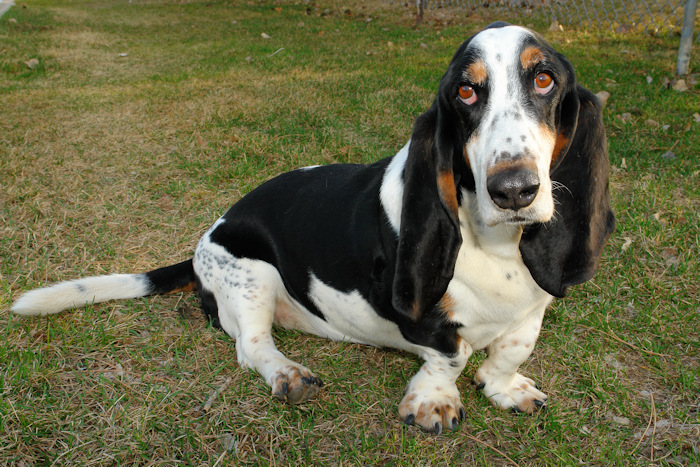 And one of the best things, the Meadowlarks come back to sing.