I might have gotten carried away with the photos today.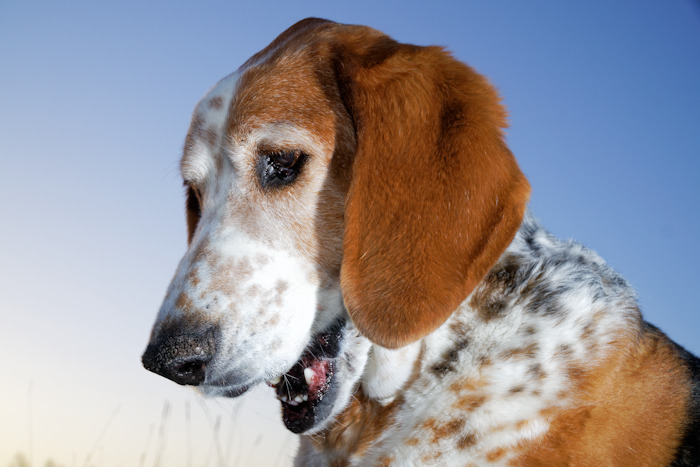 It all started with the beautiful blue sky of the morning.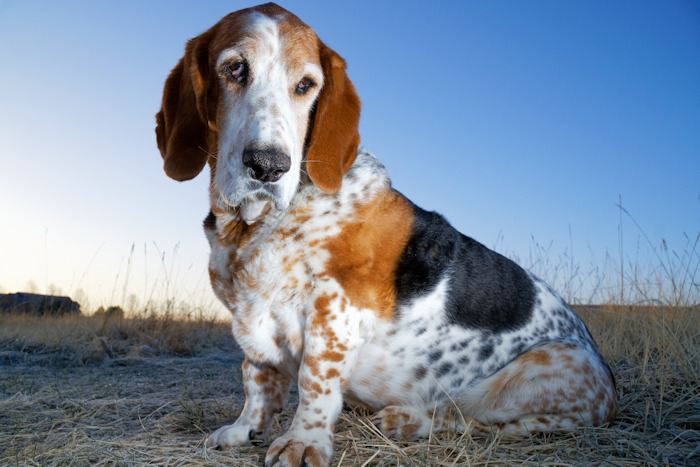 Then the sun started its day.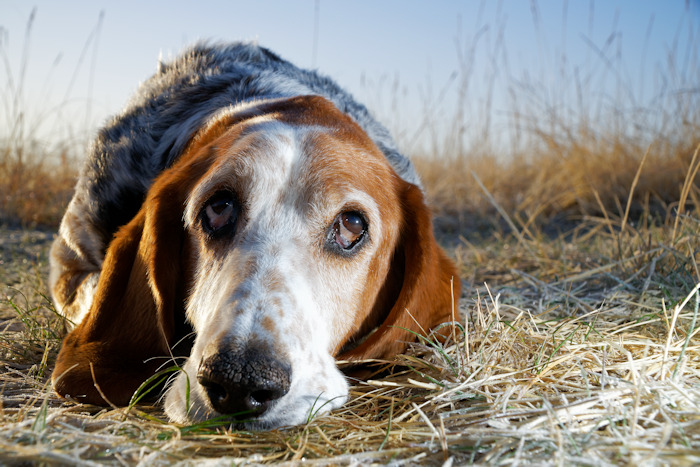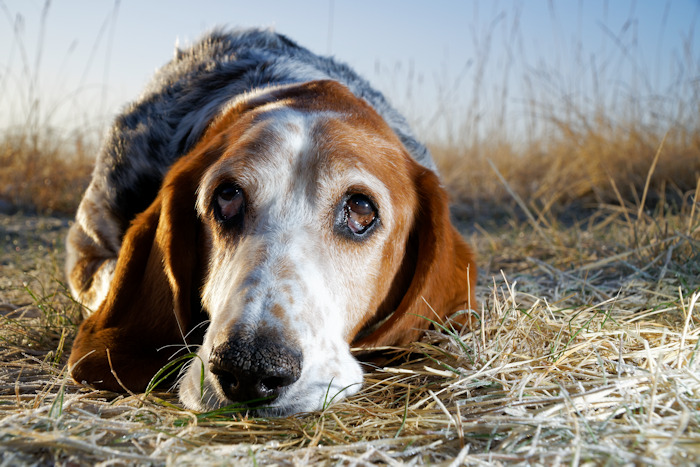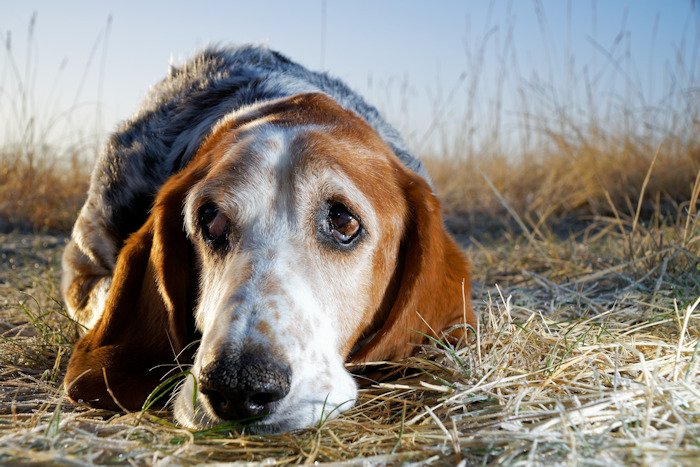 Here it is. Nice!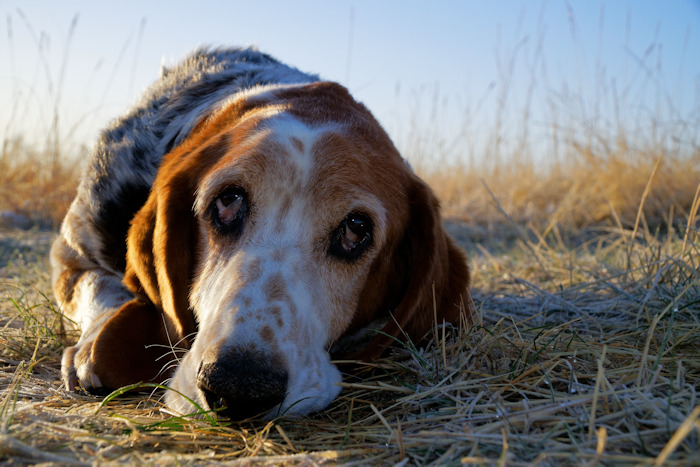 Here's where I got carried away with the Lensbaby Sweet 50.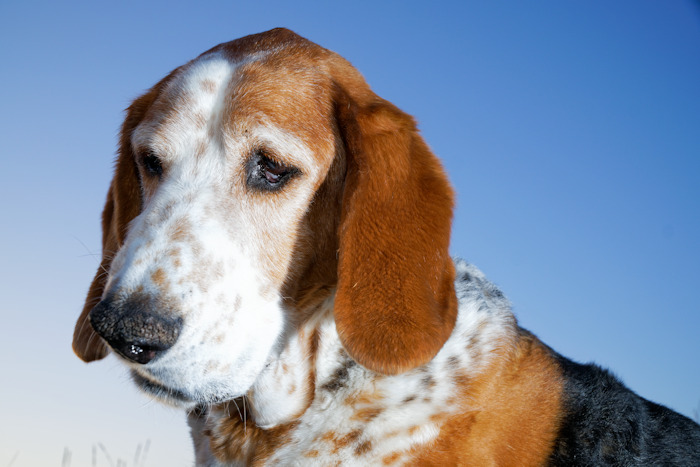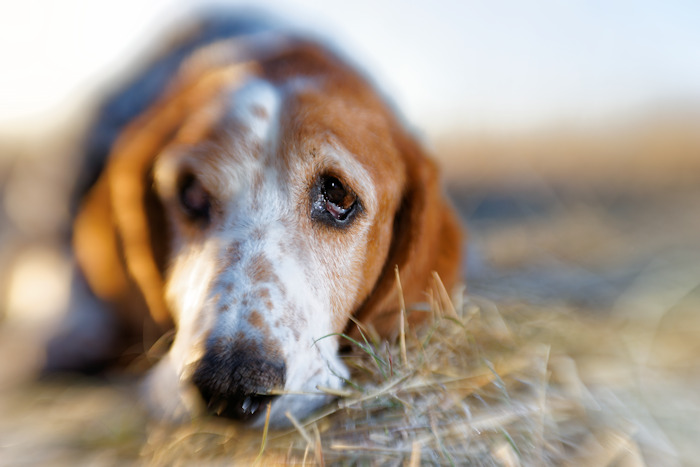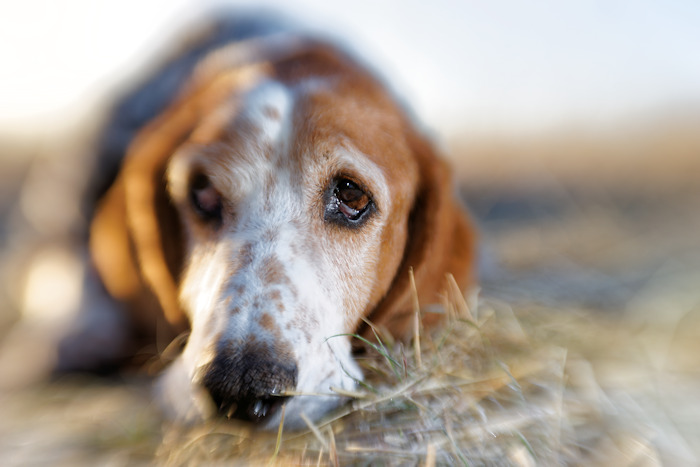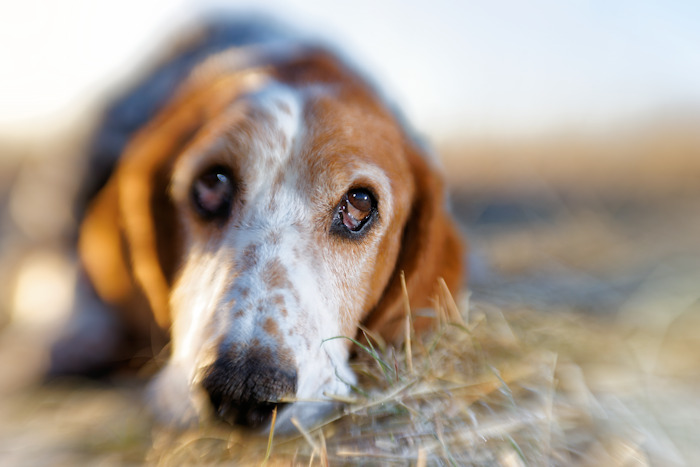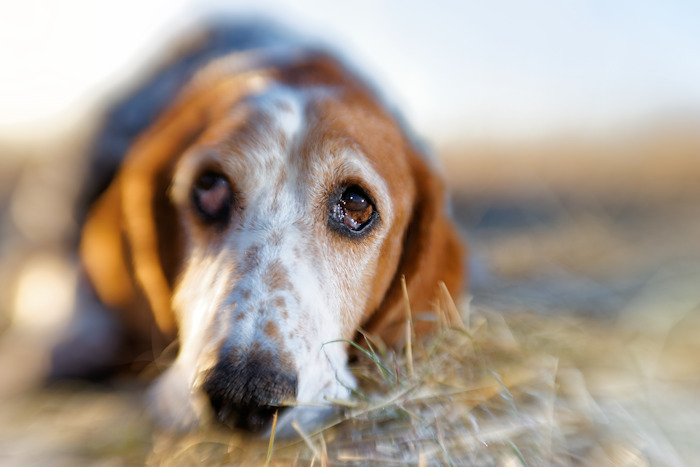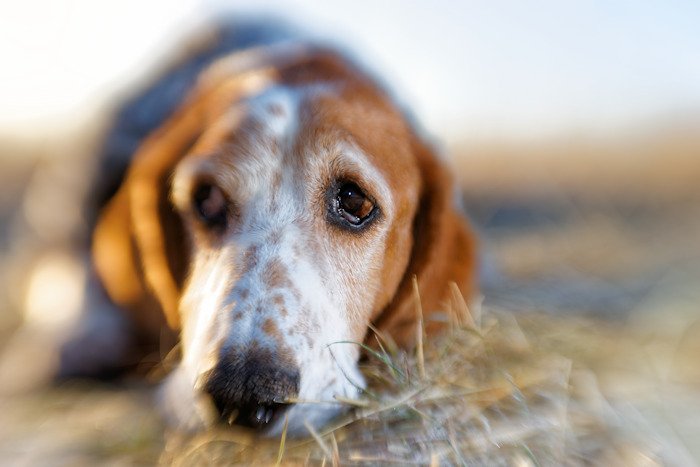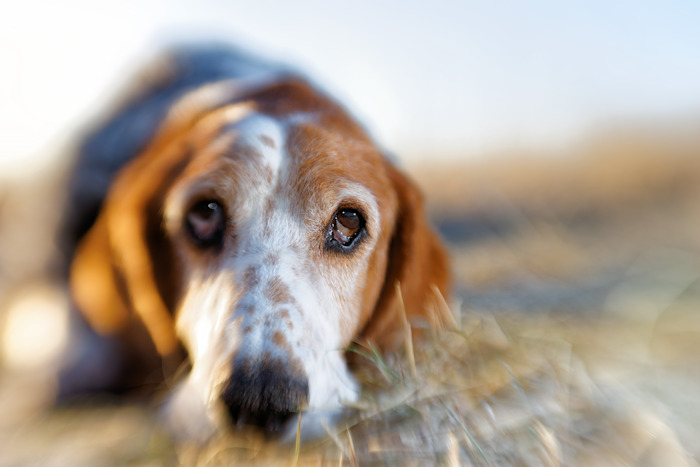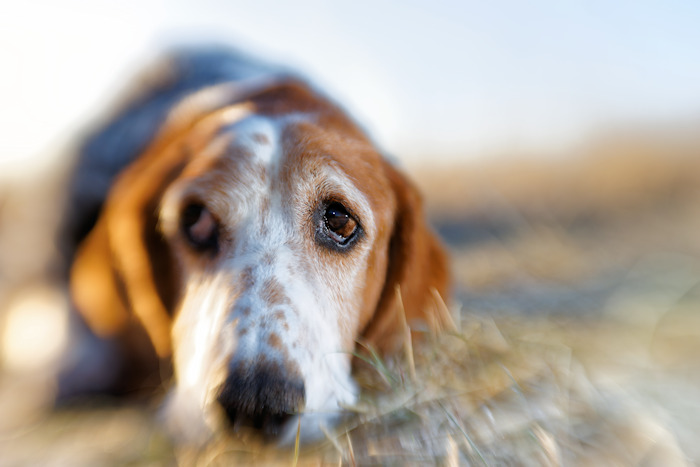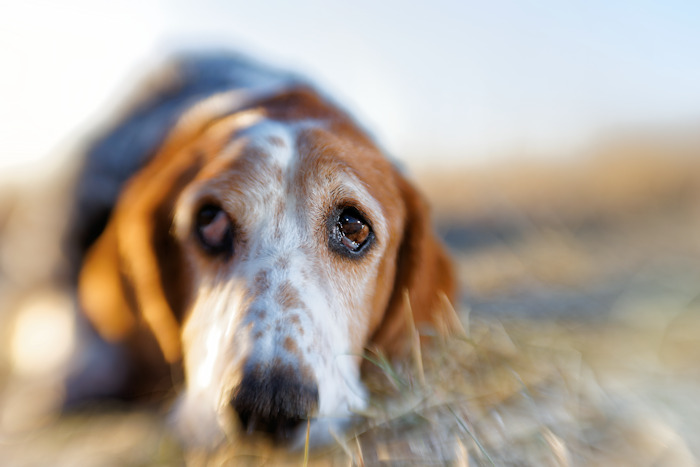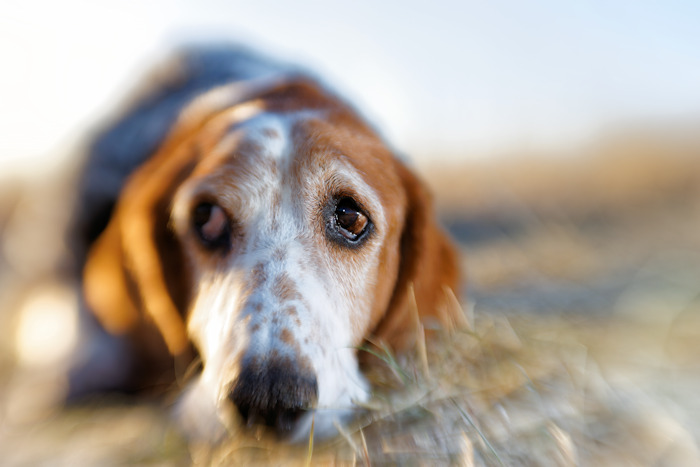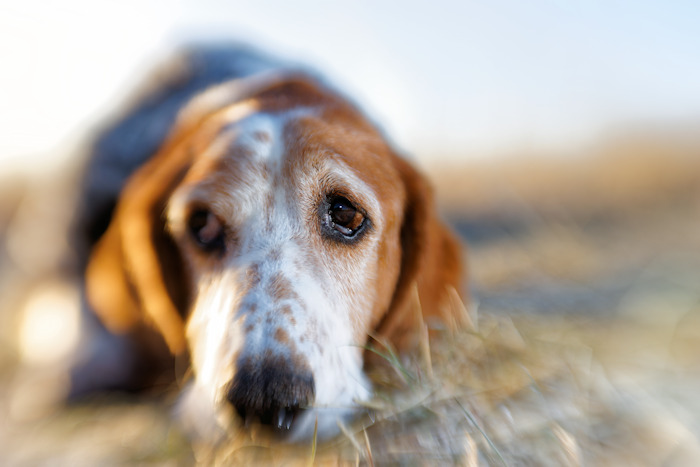 Hey, hey, delicious!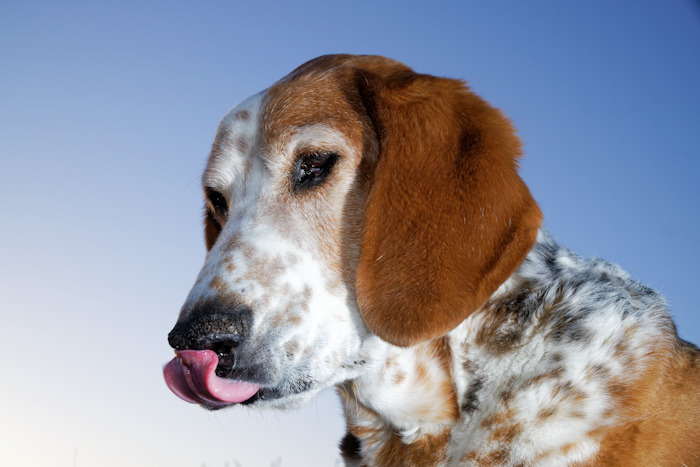 Yes, indeedy.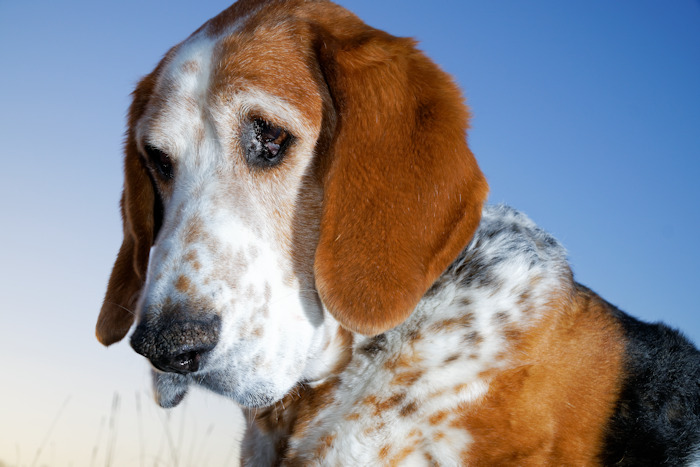 Barking of delicious, so was a Burger King breakfast and later in the morning a stop at my favorite hamburger joint, Wendy's!
The nice day continued with white puffy clouds.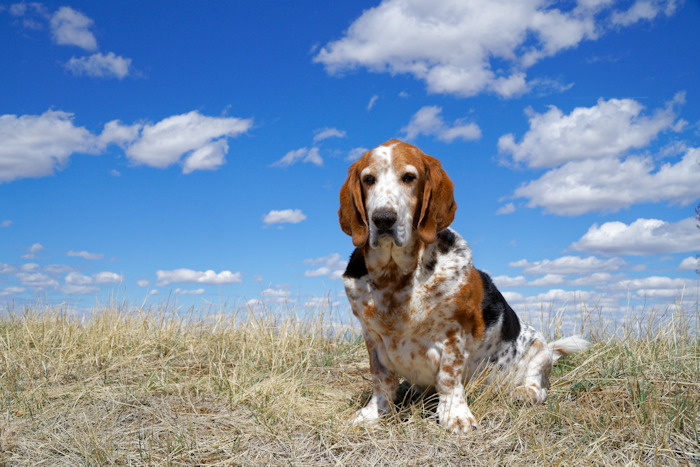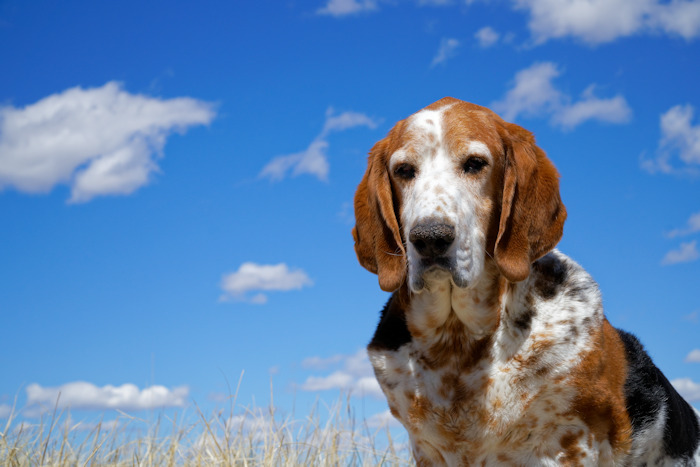 Most excellent.
Did I play Game of Bones? You betcha!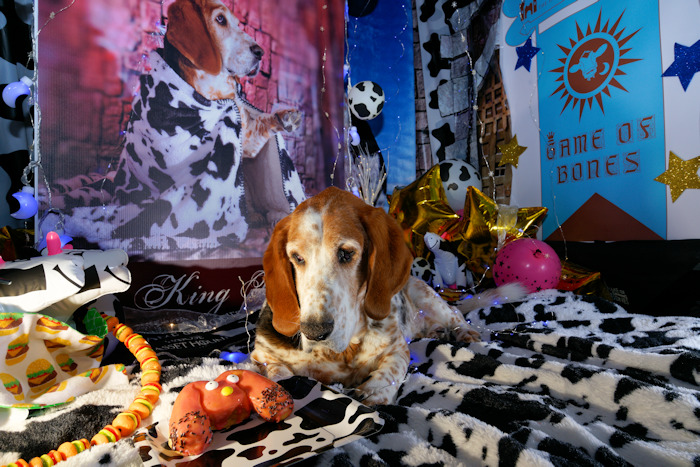 And what's this in front of Porter's nose, you might ask.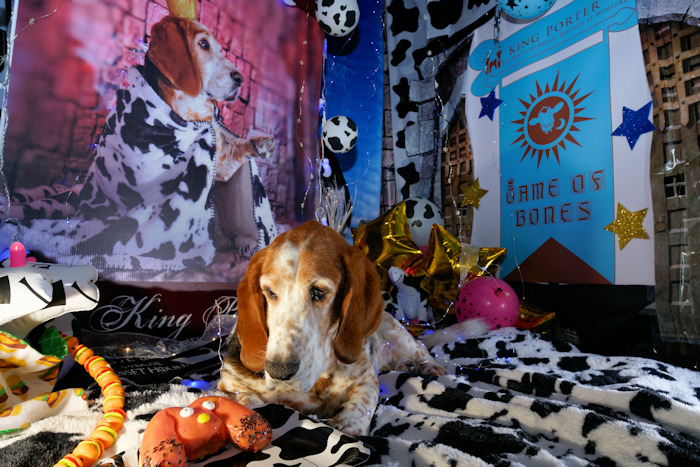 That would be a donut from a new donut shop in Castle Rock.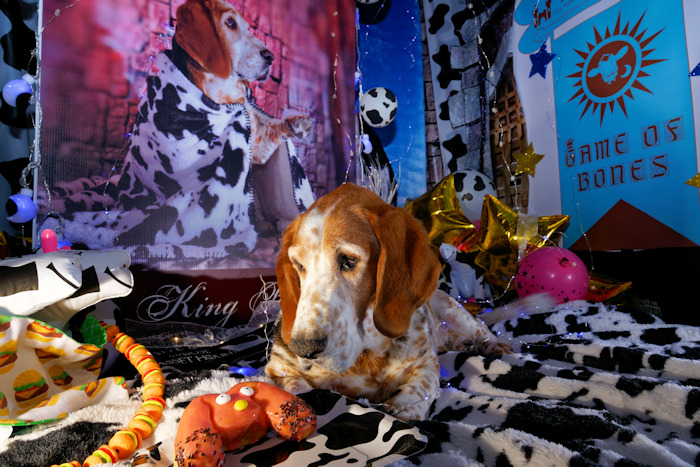 Mom and I think the donuts are fabulous, though for this one, we're not sure if this is supposed to be a rabbit or a basset hound. Still, it's pretty cute for a donut.
As we all know Porter basset is the star of Game of Bones.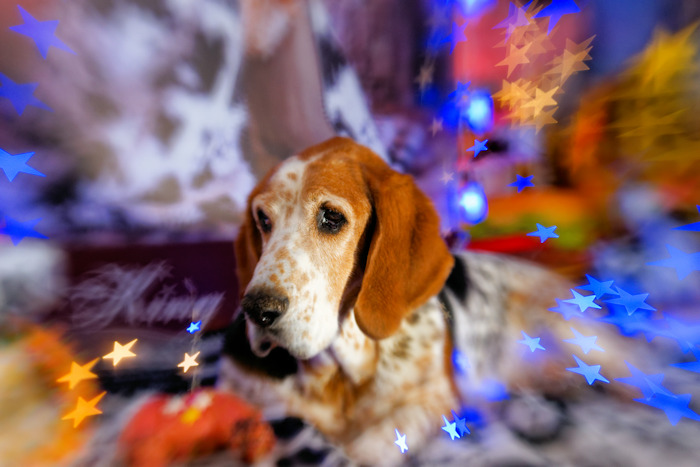 With my aperture star power I did get carried away with my stardom.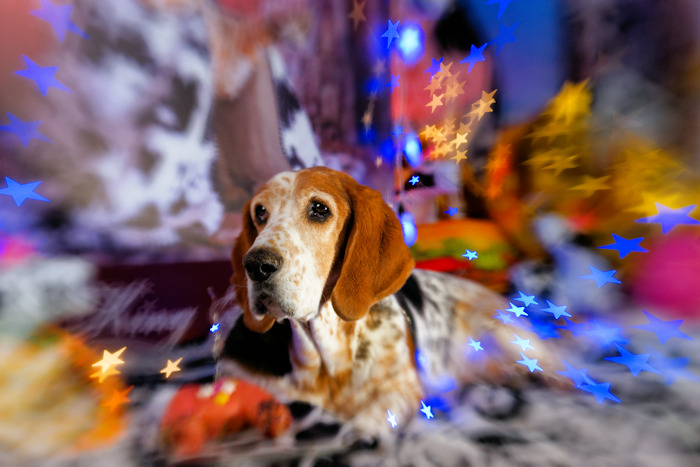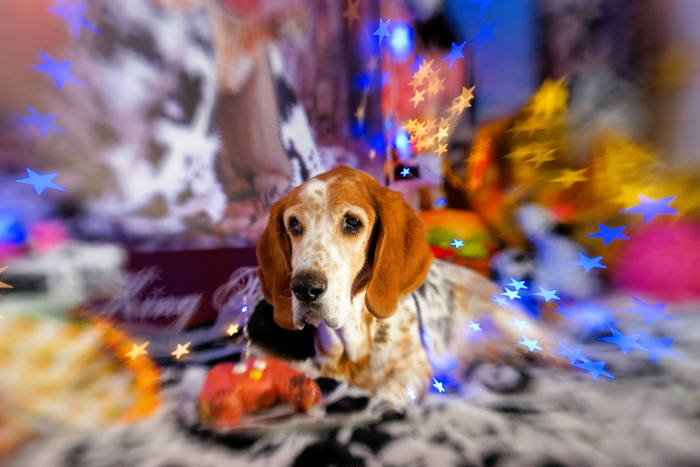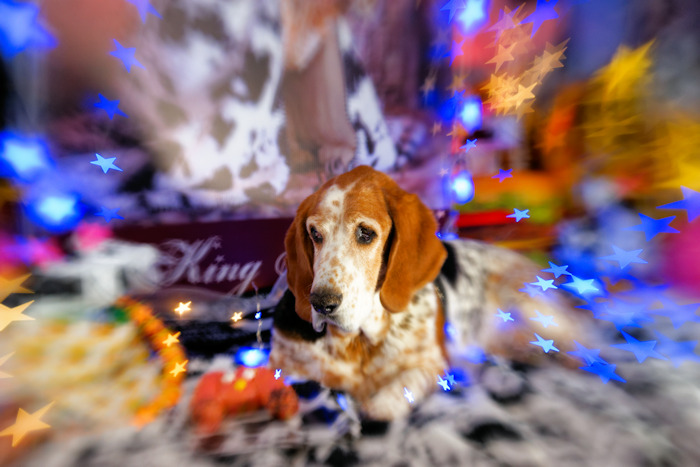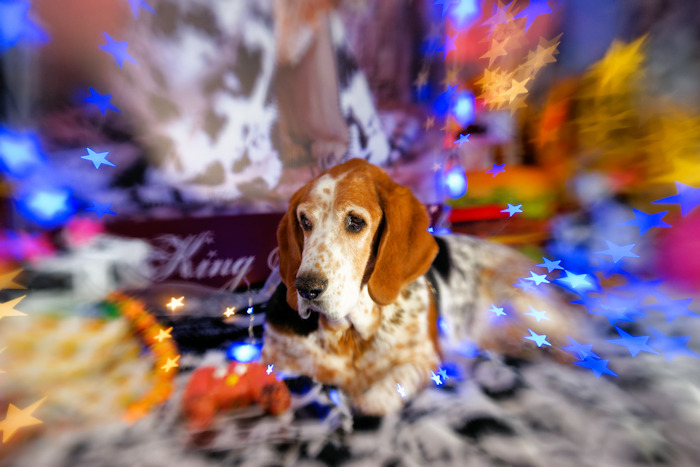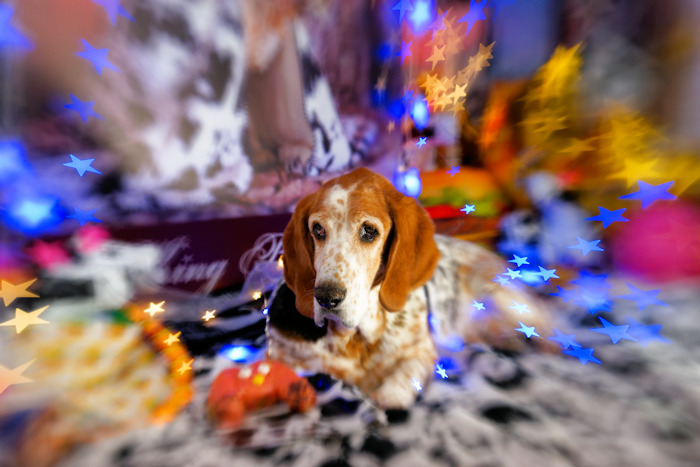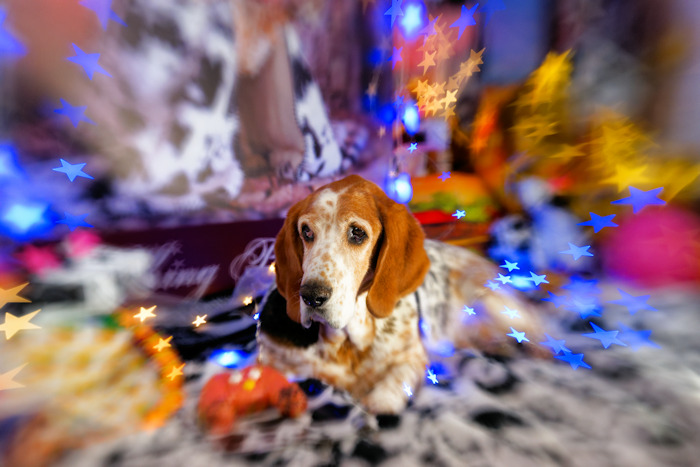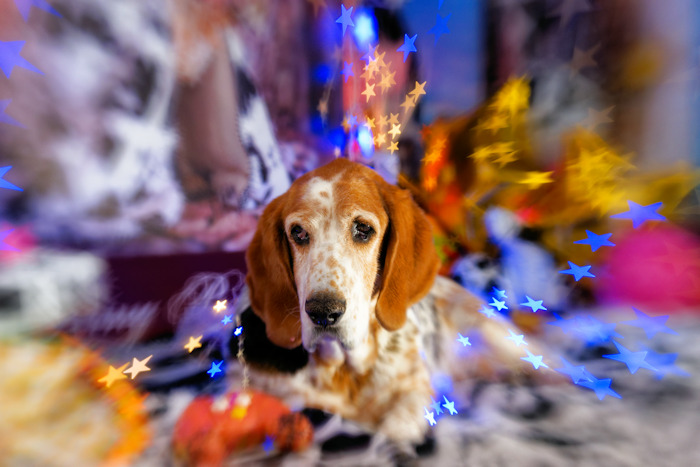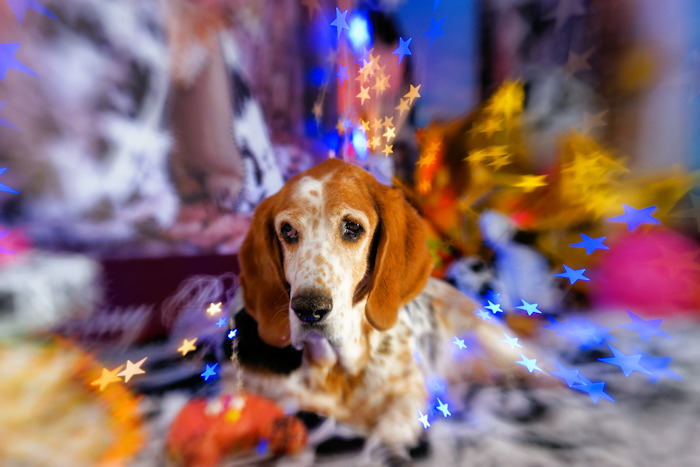 Don't worry, I've not let stardom go to my head. I still work cheap, just keep feeding me those Wendy's triples.
Dog oh dog, imagine this photo if George had had a Lensbaby aperture disk. Wow, sparkling stars would have been way too cool.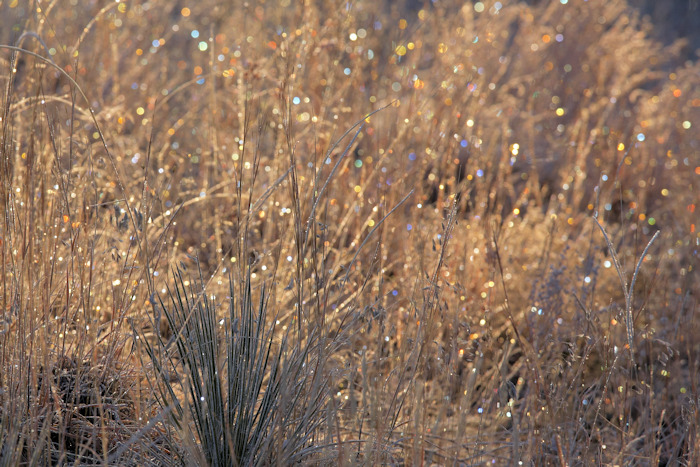 George sure had interesting stuff to see on his 2nd days of April.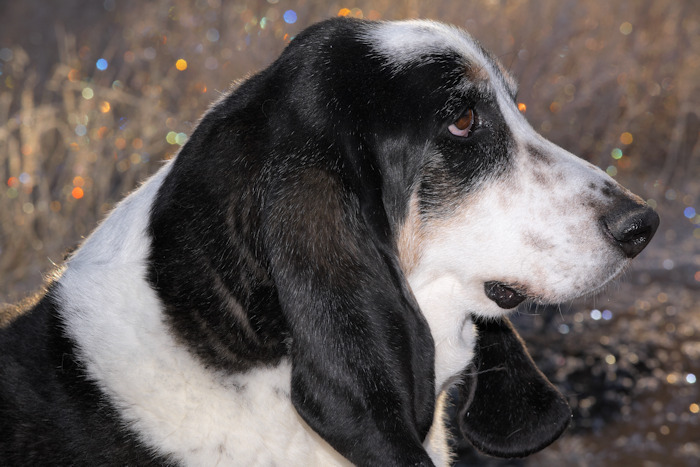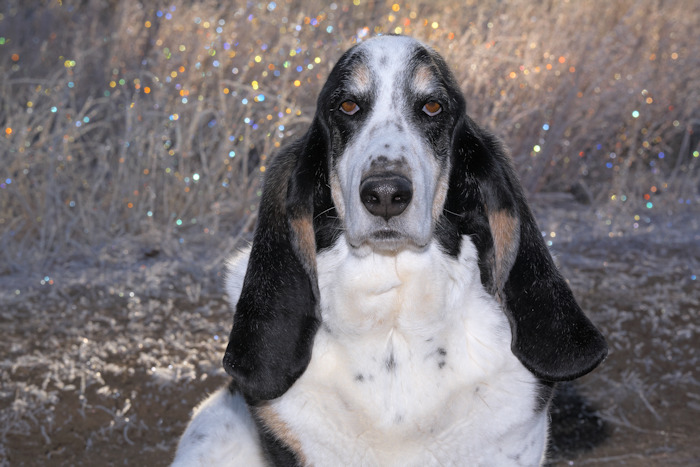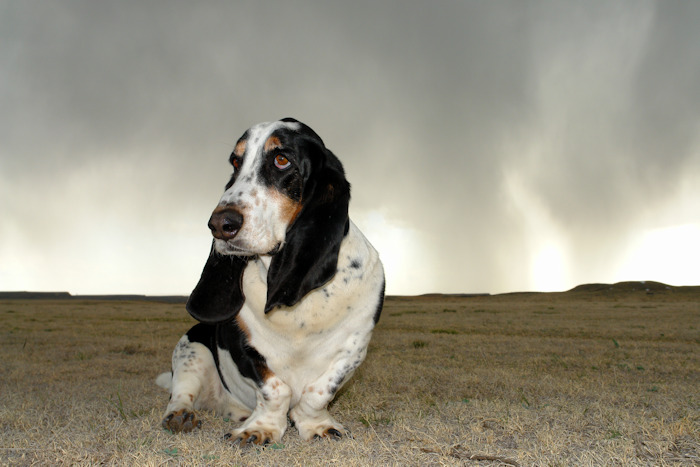 Not to mention the turbo scents carried on the strong winds of April.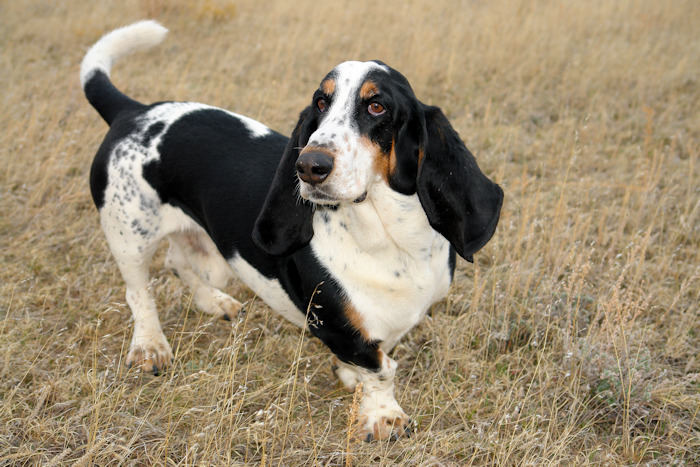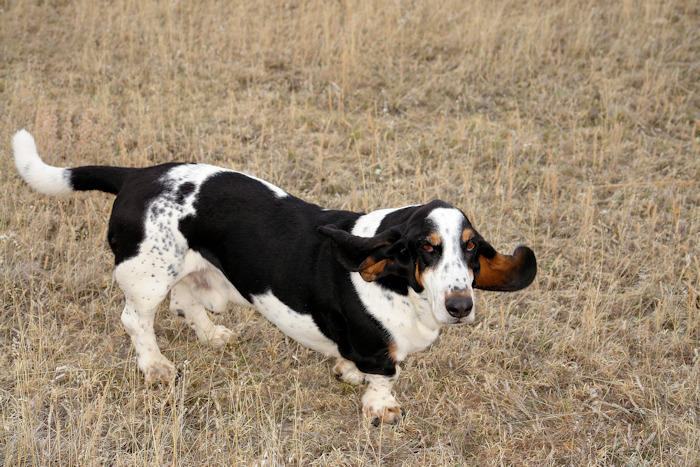 But nothing could beat the sunny warm spring sun!