We're gonna get sun this morning.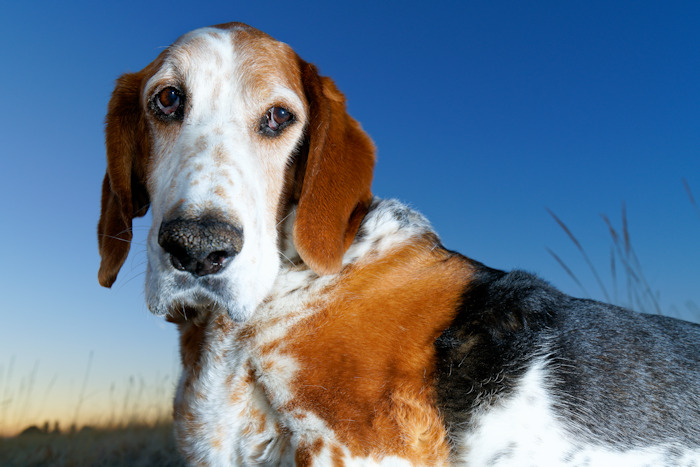 Now that's a good thing!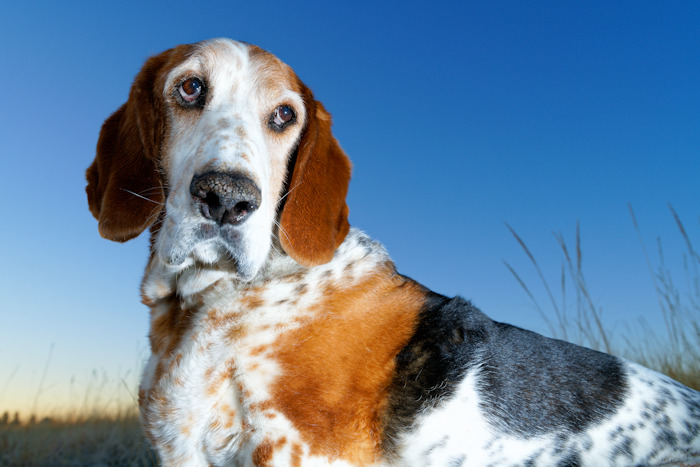 The sunglow is coming up behind me.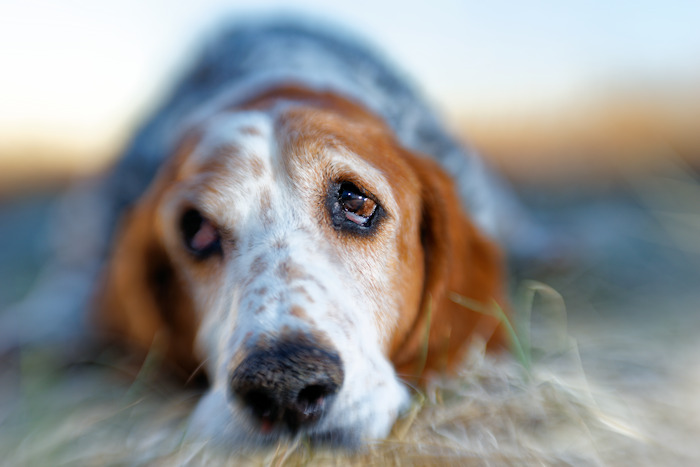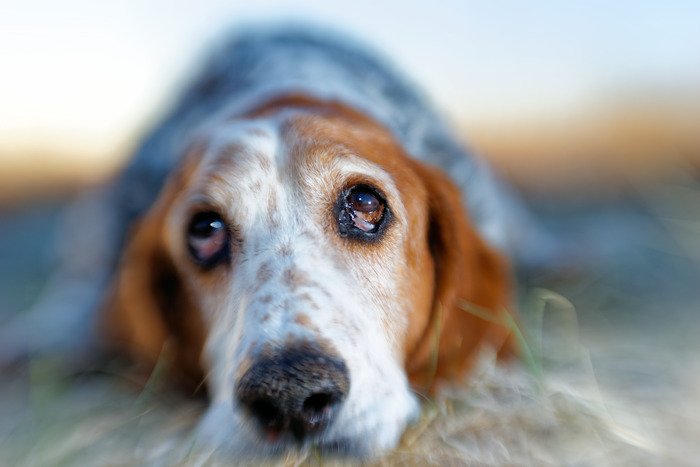 Heh, heh, I'll pop my head up…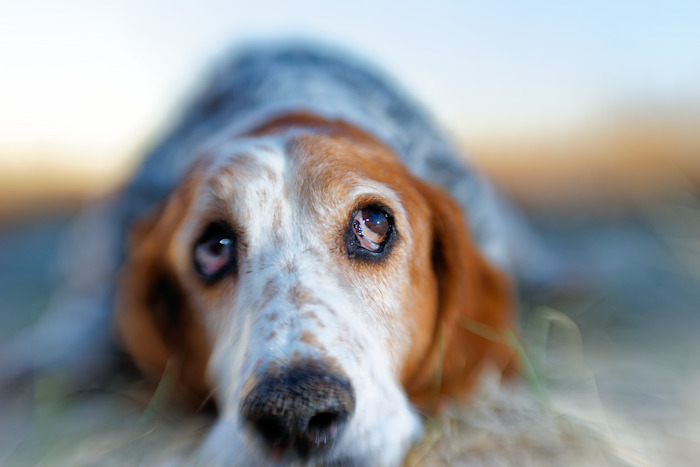 now!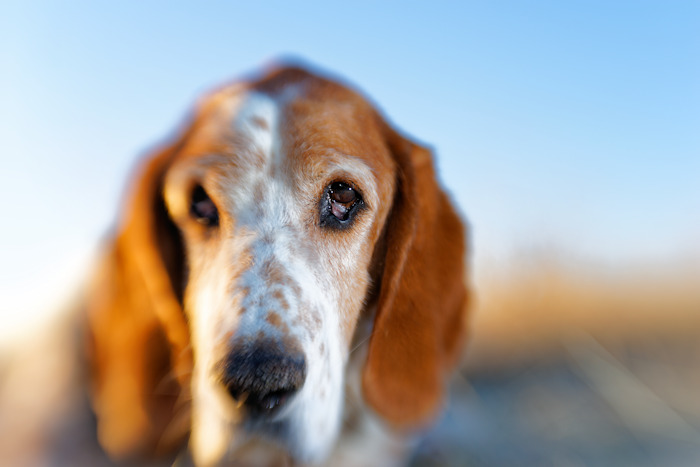 Sunglow!!!!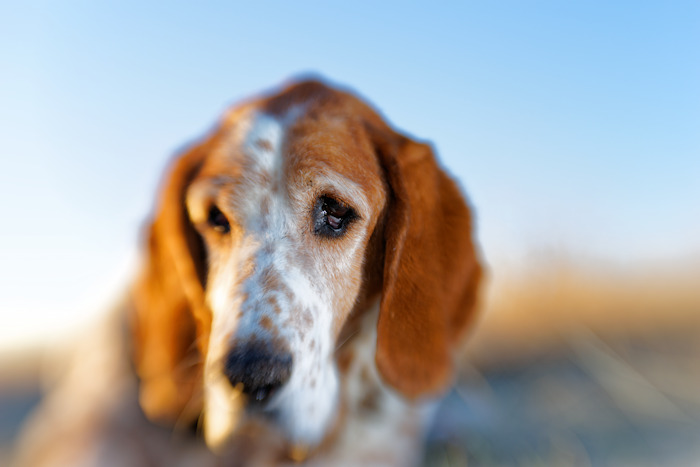 Time to enjoy it even if the ground is a bit cold.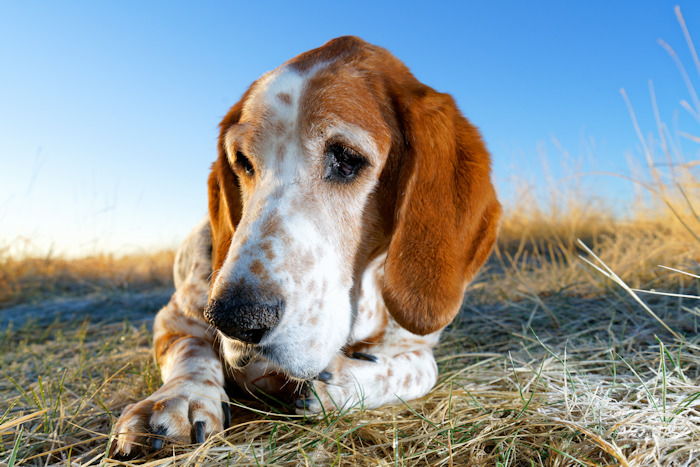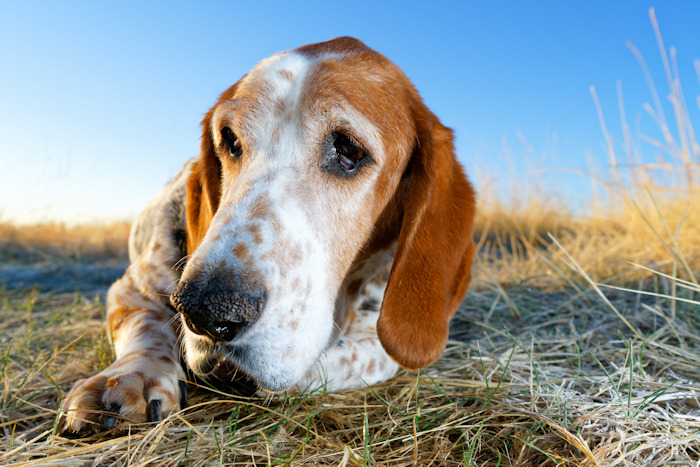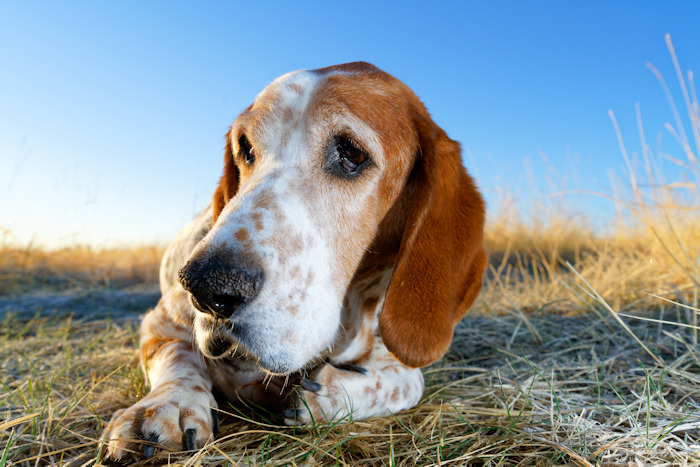 Warms my mind and my heart, it does.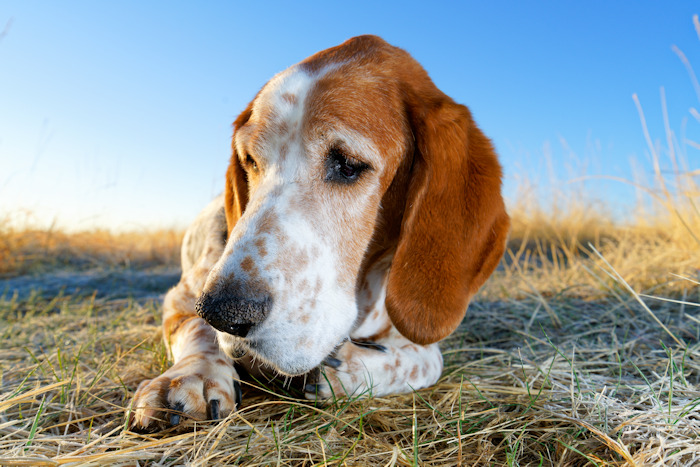 Then it's time to turn around and get the sunglow full face.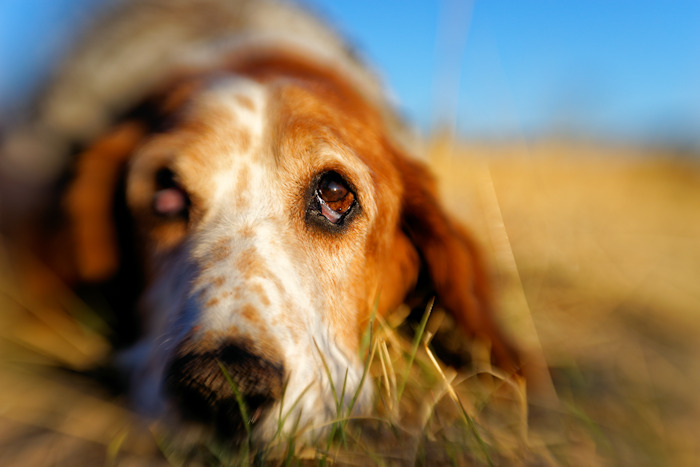 Dog oh dog, I love this golden light.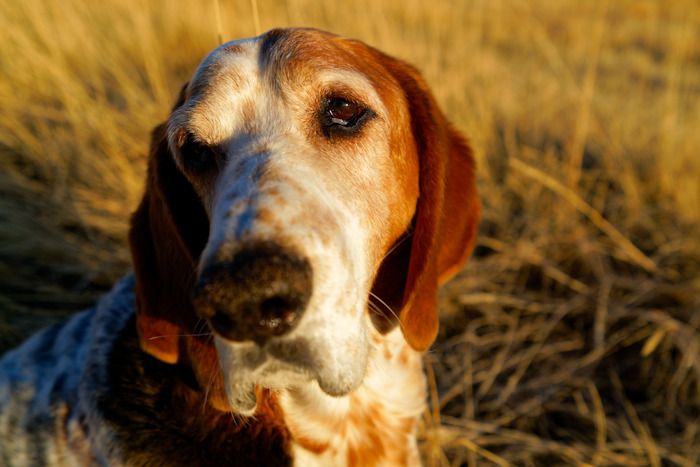 We had sun for the morning.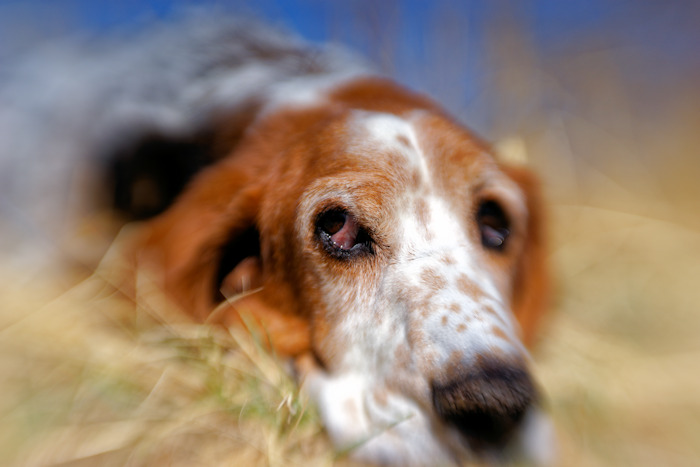 That's a good thing too!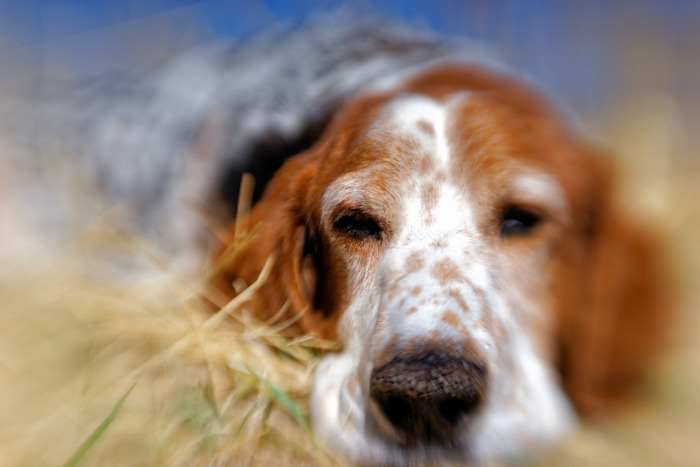 Feels good on the back, it does.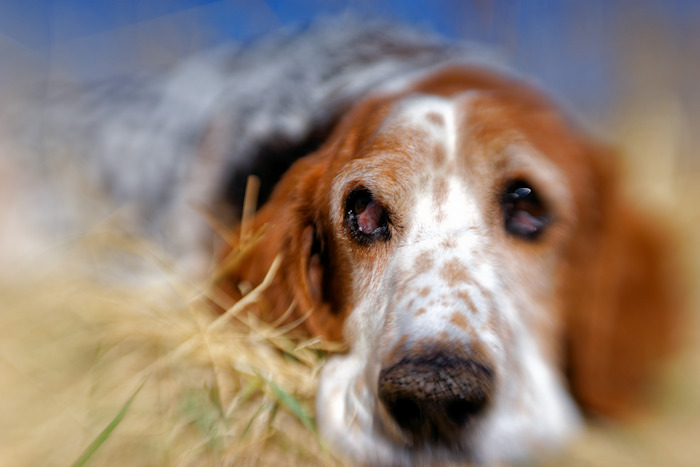 Too bad it didn't last.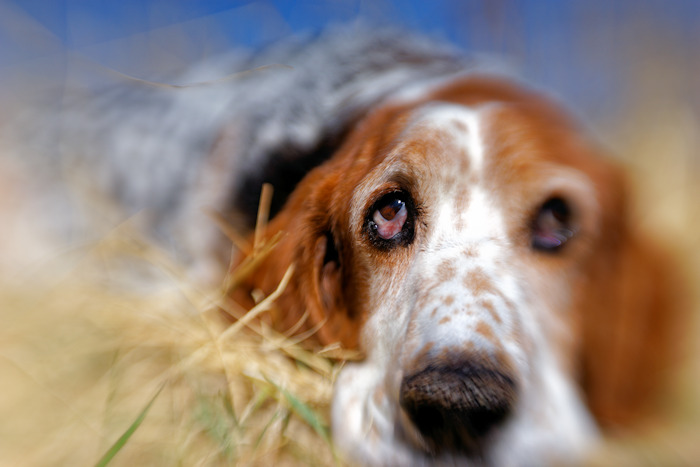 And what's worse is that we've got another winter storm headed our way…blah.
George wasn't a big fan of overcast days either.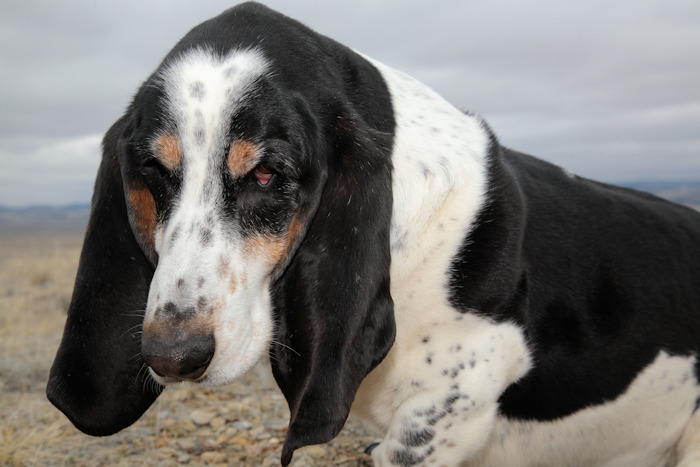 "How about some sun?"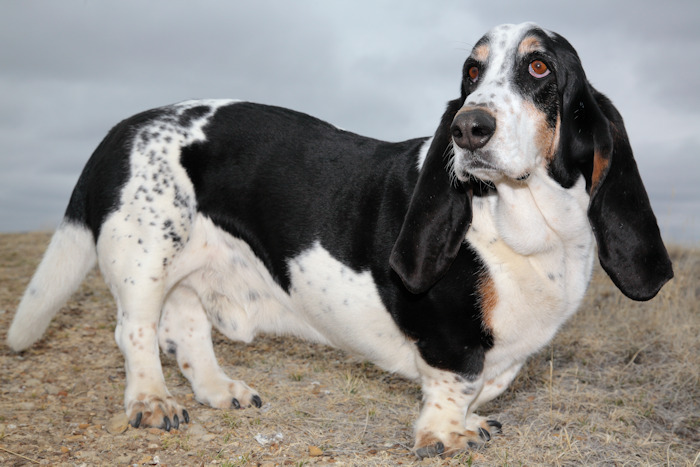 "You know, something more than just a few blue sky patches!"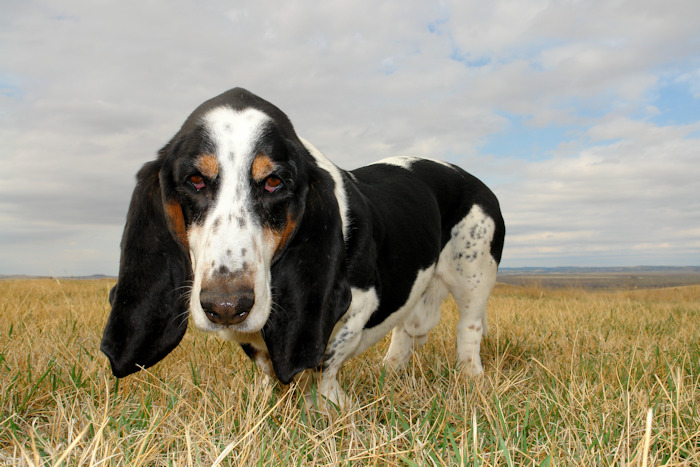 So when the day dawns with clear skies…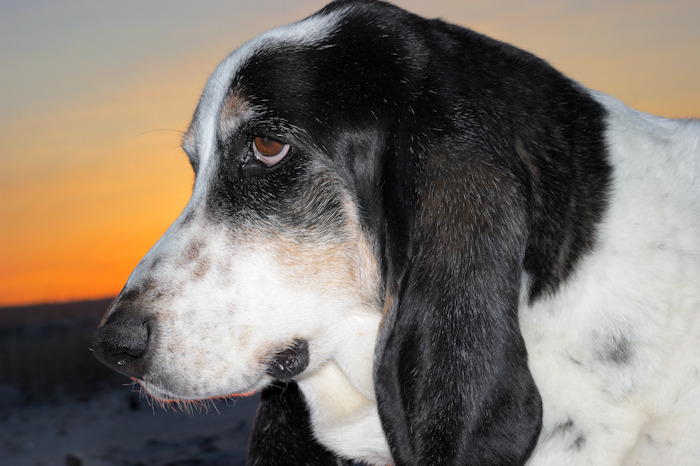 that made George darn happy.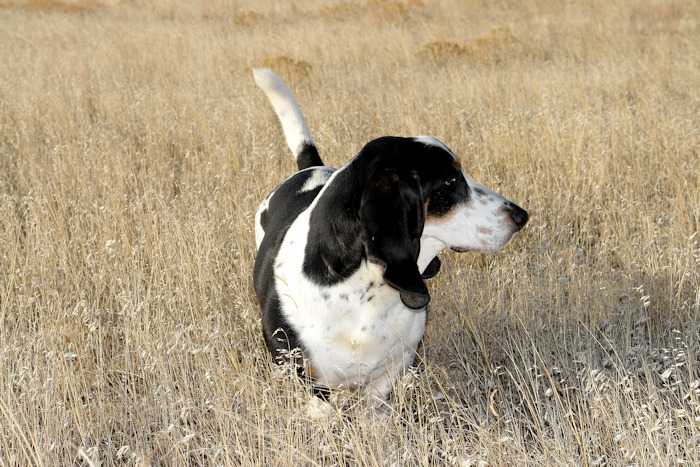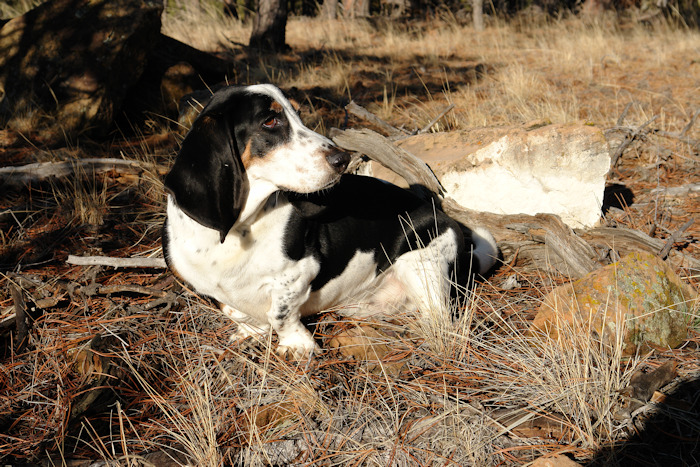 Even if there was March snow on the ground.