Bark about a difference a day makes!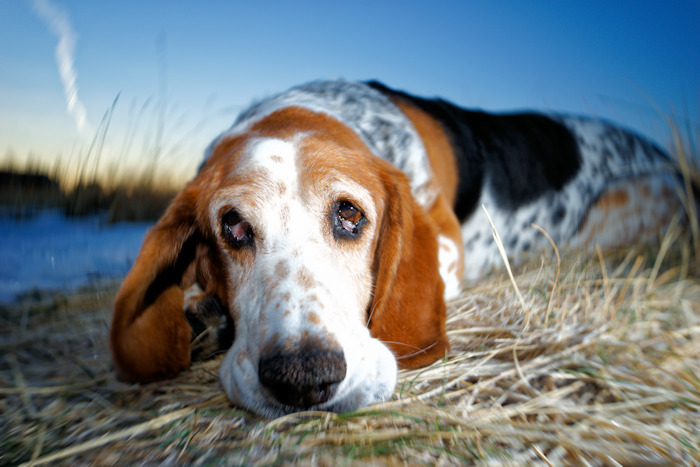 Kinda hard to believe that yesterday morning at this time there were blizzard conditions.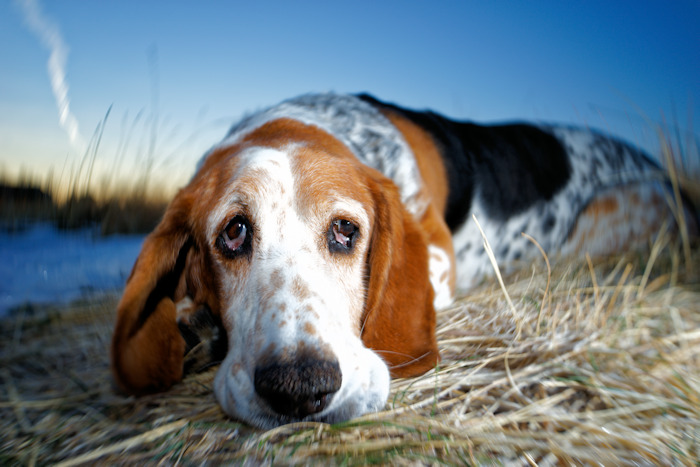 It won't be long before the sunrays are dappling a dapper Porter basset.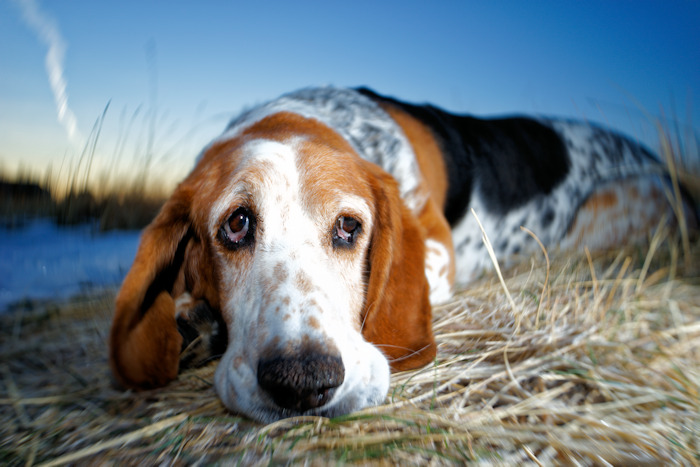 I'm ready to greet the sun.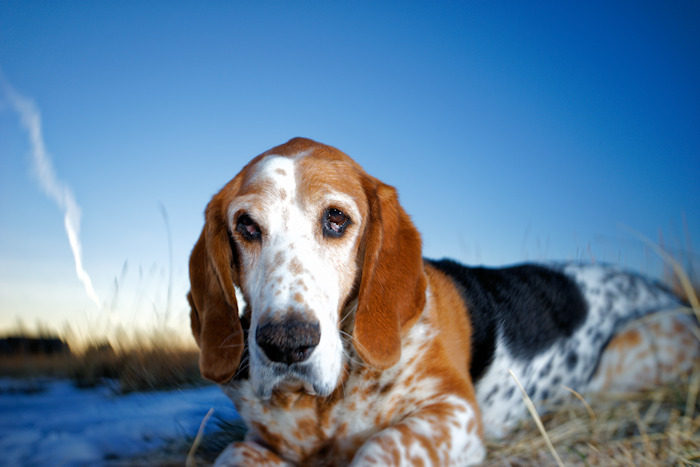 Too bad the condos block the horizon.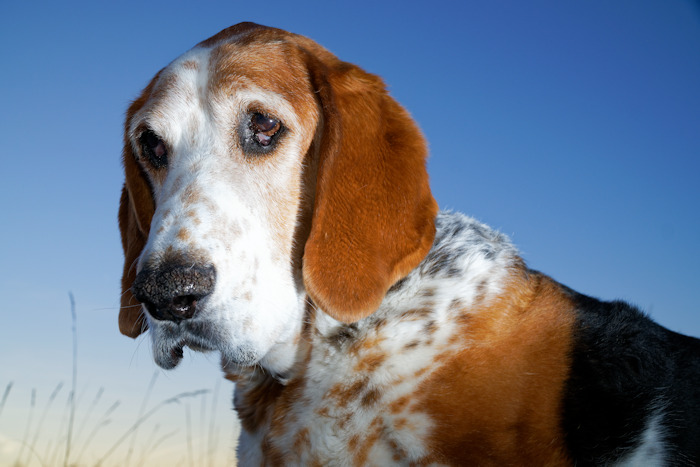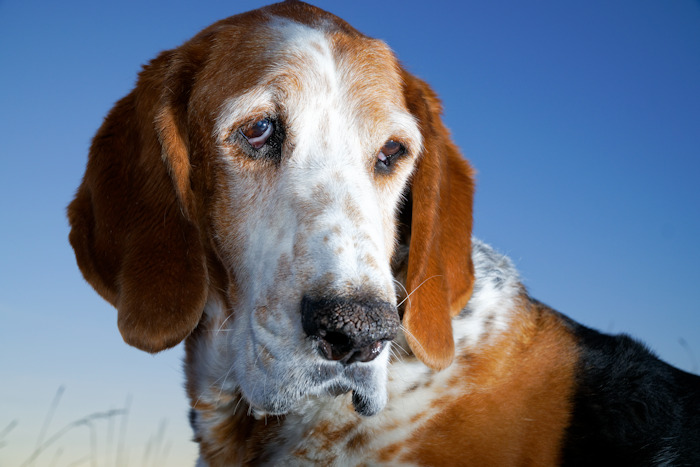 Means I have to wait a little longer for the sunrays.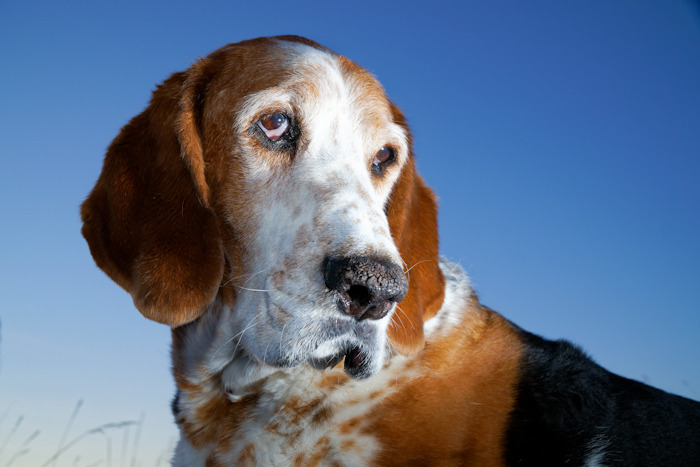 "Come on sunrays!"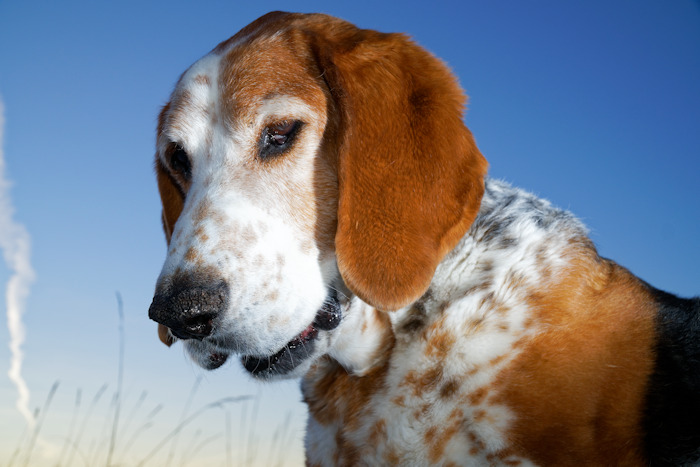 "Yay!!!!"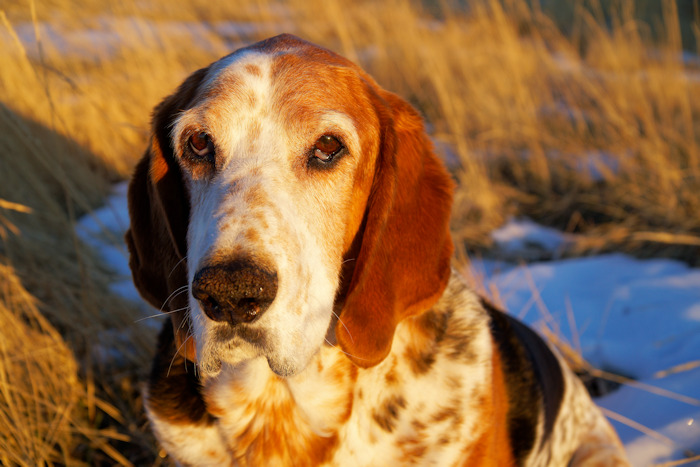 After a Burger King breakfast, I found these blossoming trees.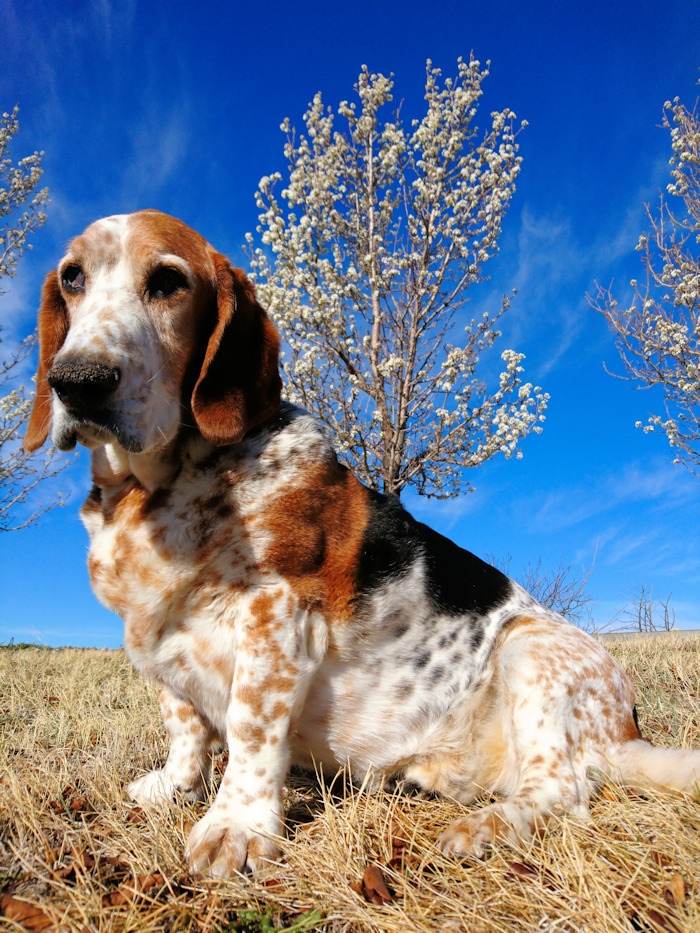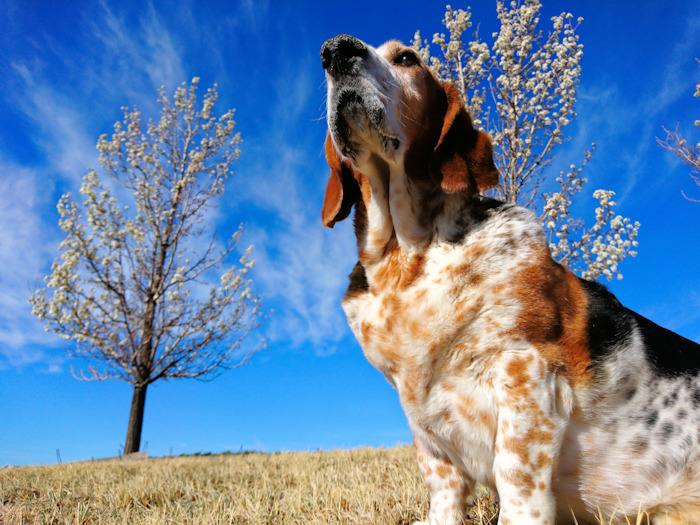 Can you believe yesterday morning was blizzard time?!!!
It clouded up in the afternoon, so much for our sunny day. So to have some indoor play it was time for…
Game of Bones!!!!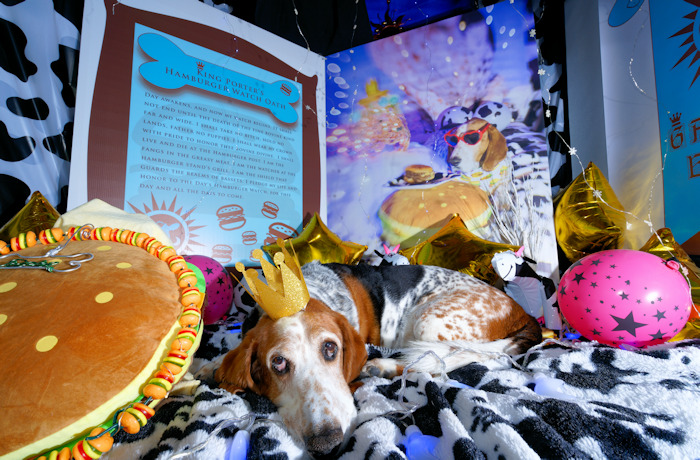 Mom used my big Porter card as part of the background.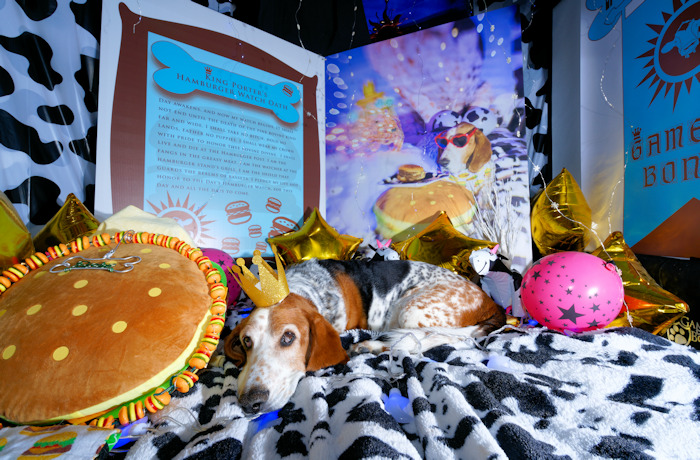 Yeah, this is so awesome!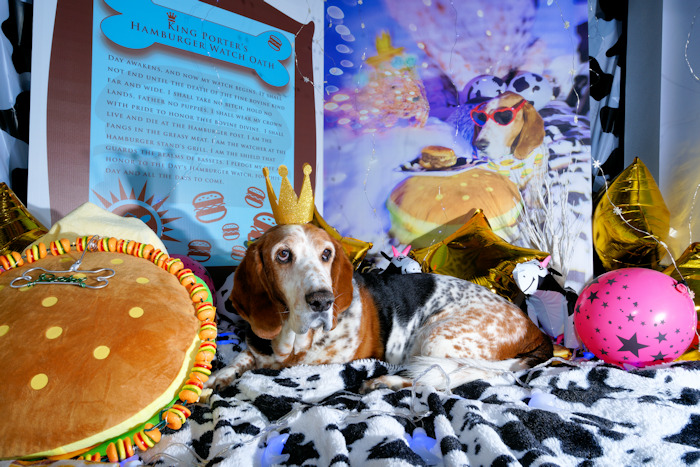 Bark about royalty in front of the card!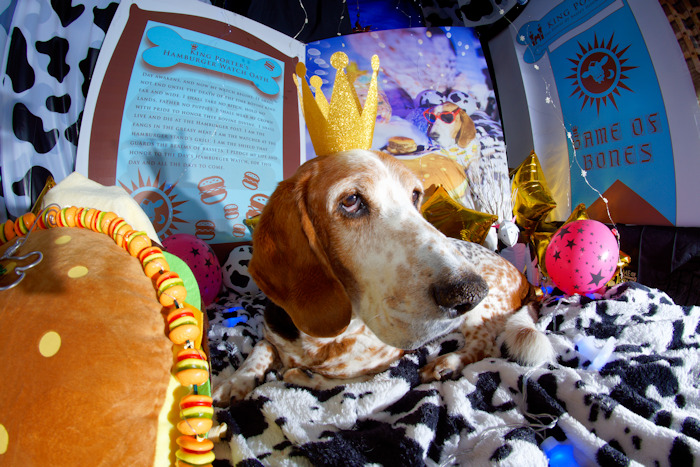 That would be me, the royalty in front of the card, Porter basset.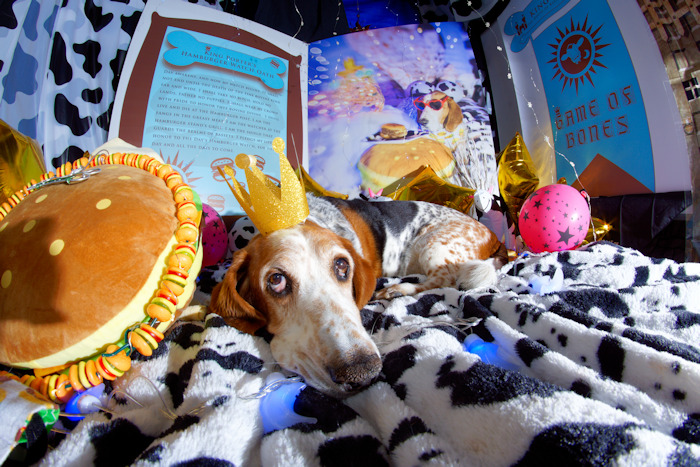 Of course, I had to use the Trio Sweet.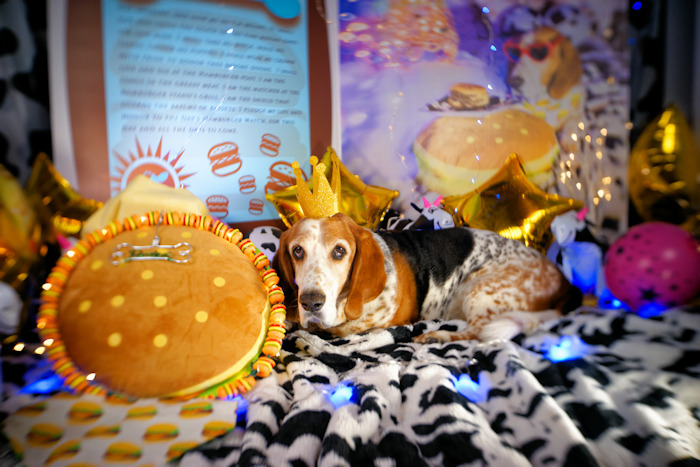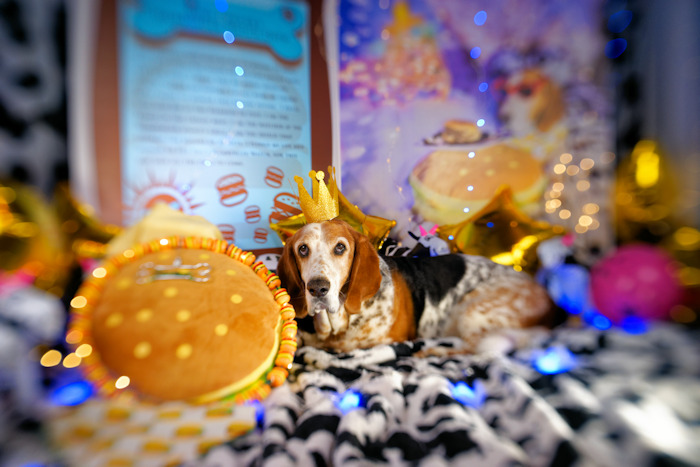 Then I turned it to Velvet.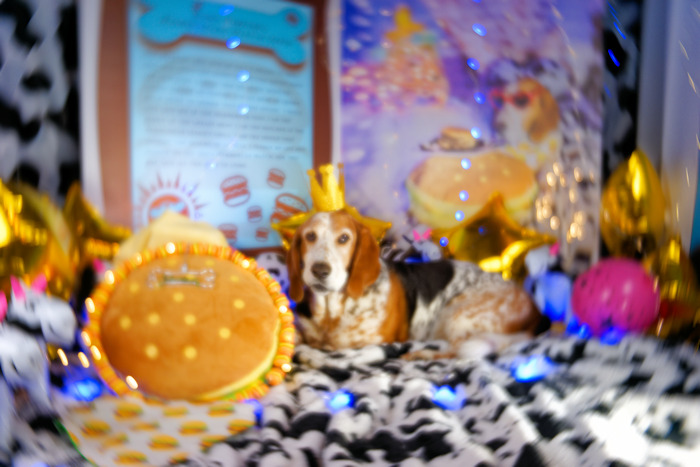 Just looks out of focus to me, but what's with the twist? It's as much twist as the Twist.
You never know what might be under paw during a March in Edgemont. Only at the start of the day will you find out.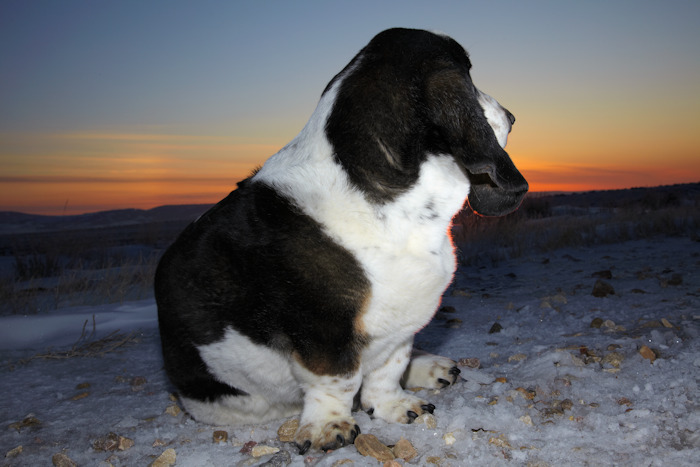 Snow?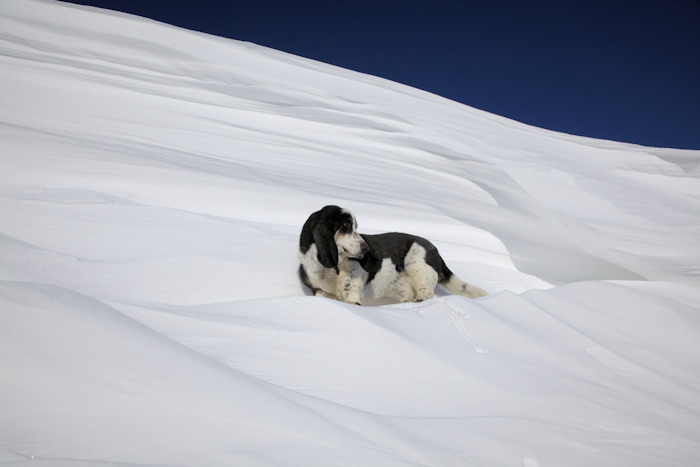 Snow and grass?

Gold sand trail?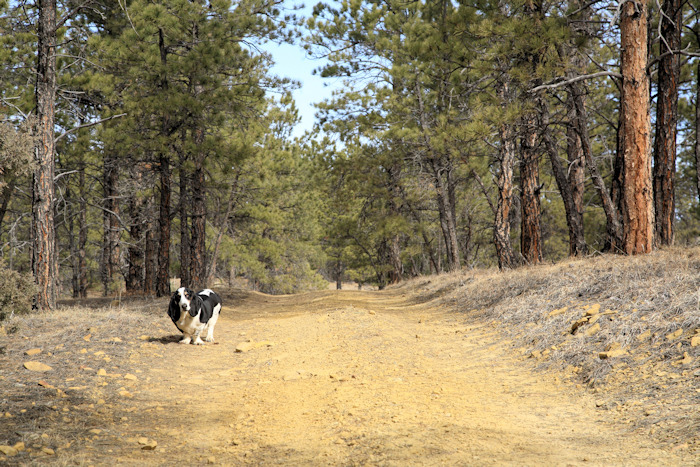 Red clay?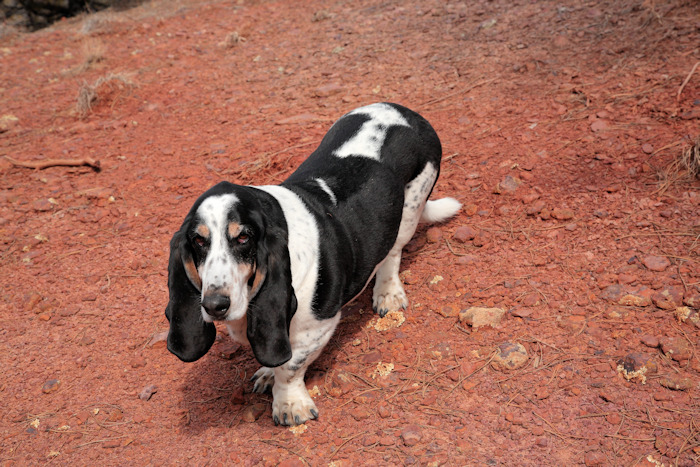 Pine needles and gold?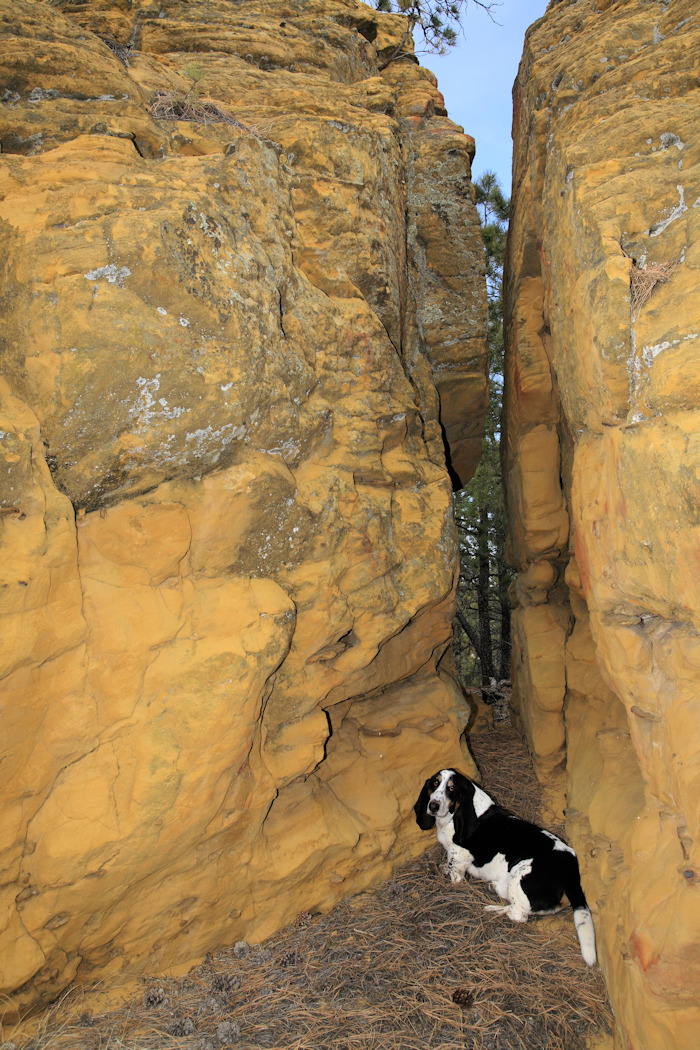 Pine needles and Ponderosa green?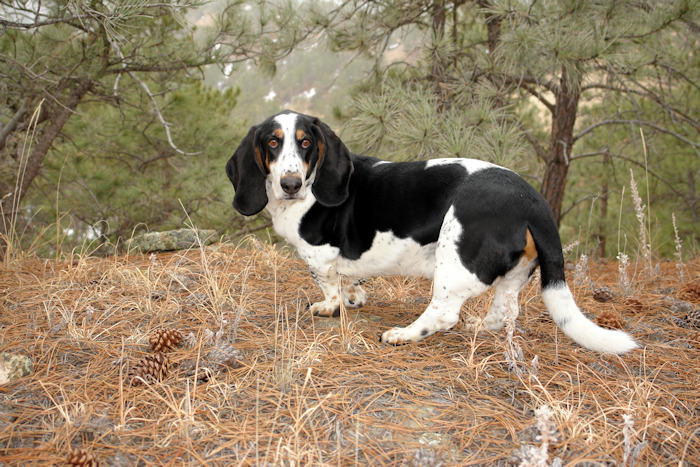 Or, best of all!!!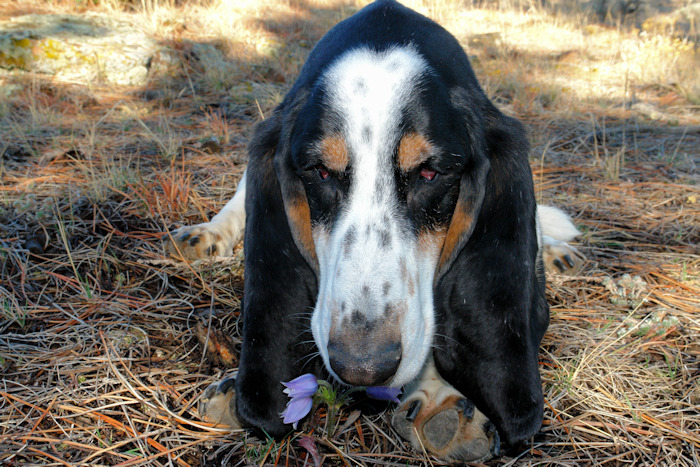 Pasqueflowers!