As forecast….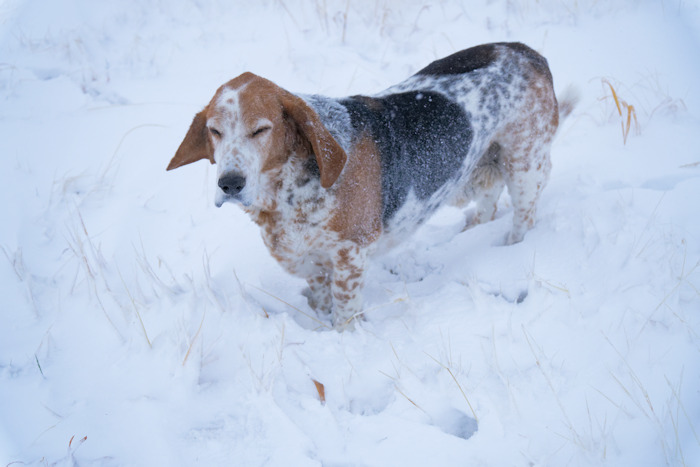 geez, bark about a pain in the buttoski!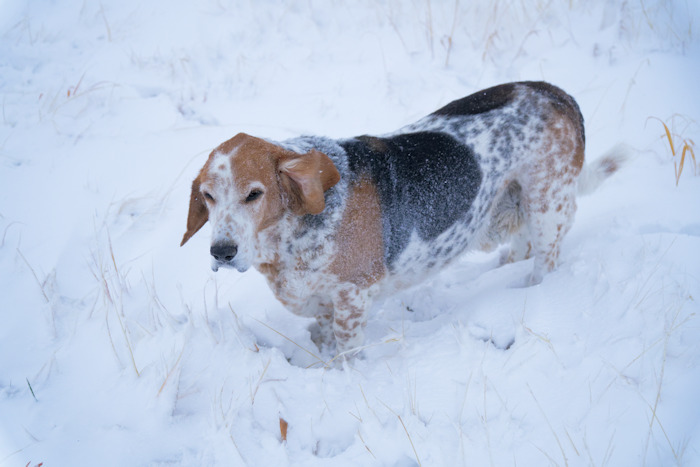 Not that I didn't do my normal grooming.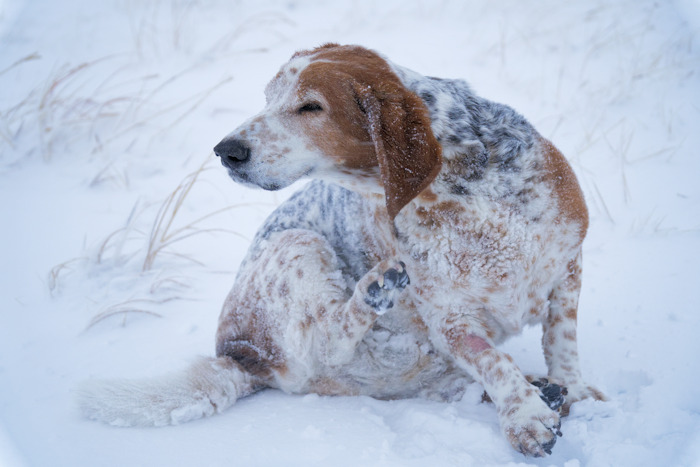 A little snow isn't going to stop me.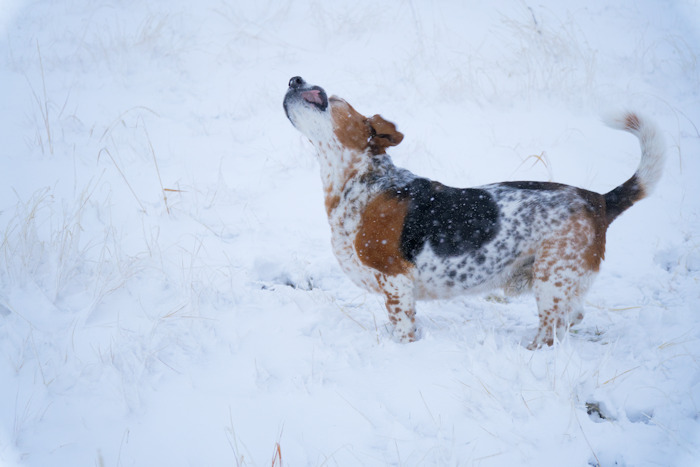 But that wind, holy bassets!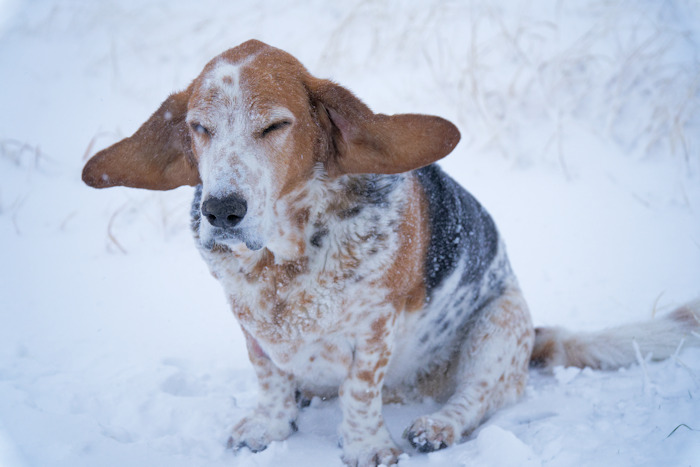 You had to hang onto your ears this morning!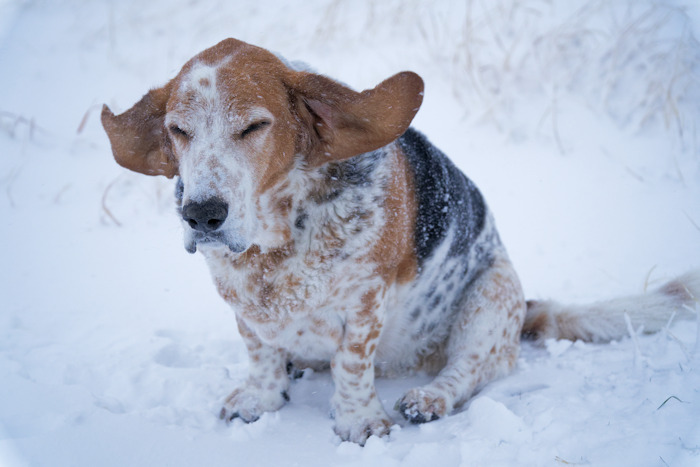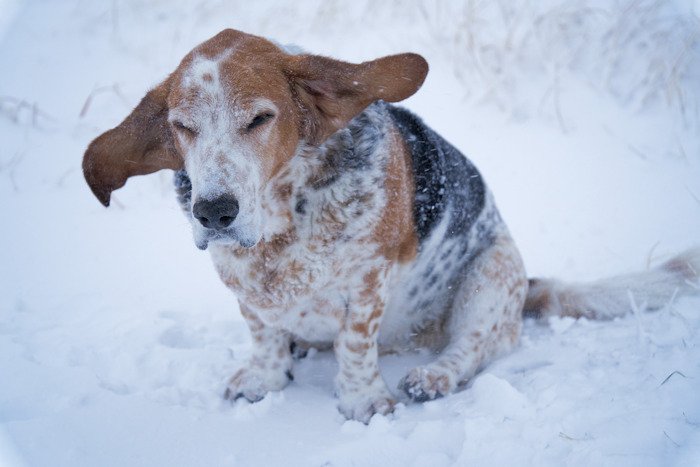 Yesterday's wind was fun, but….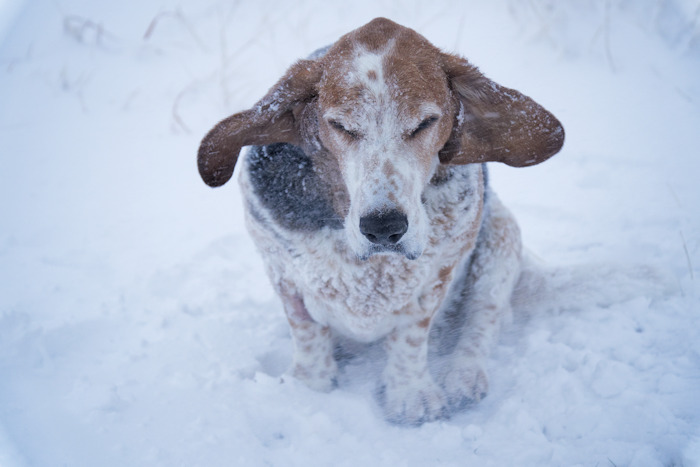 this morning's wind…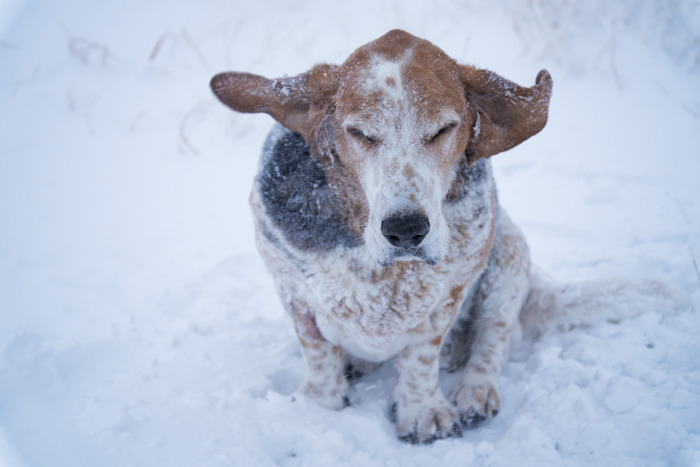 brutal and ugly!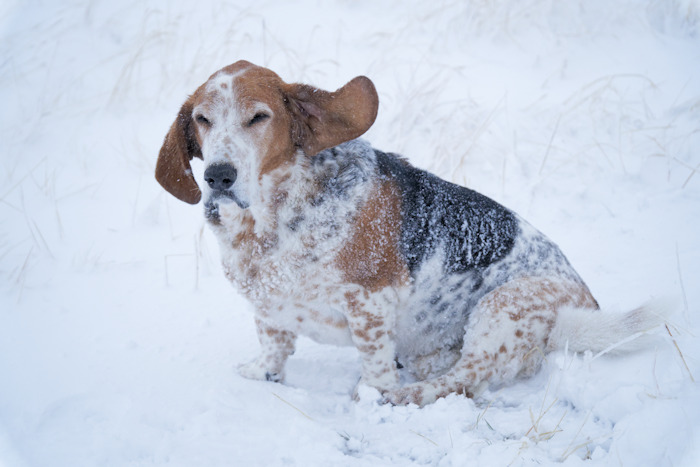 Dad! Could we go back inside now?!!!!!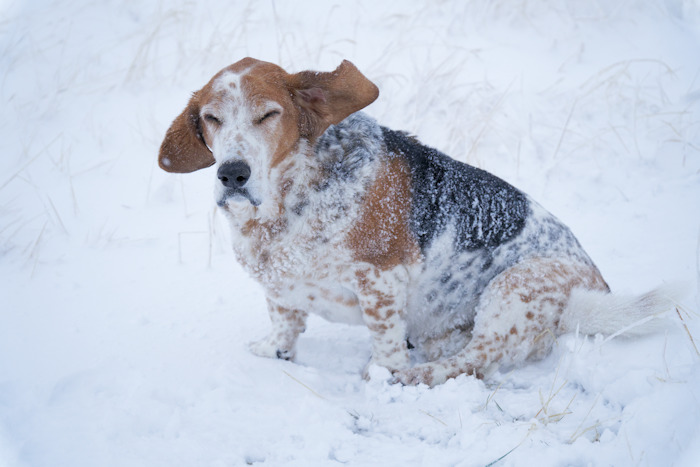 Whew! Much better!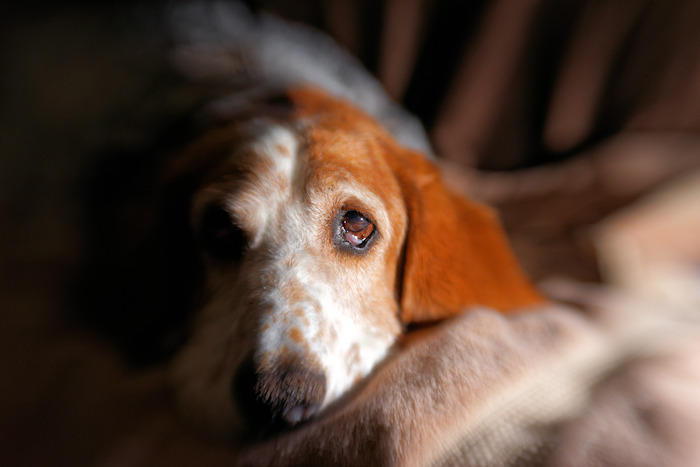 I can keep my eyes open too.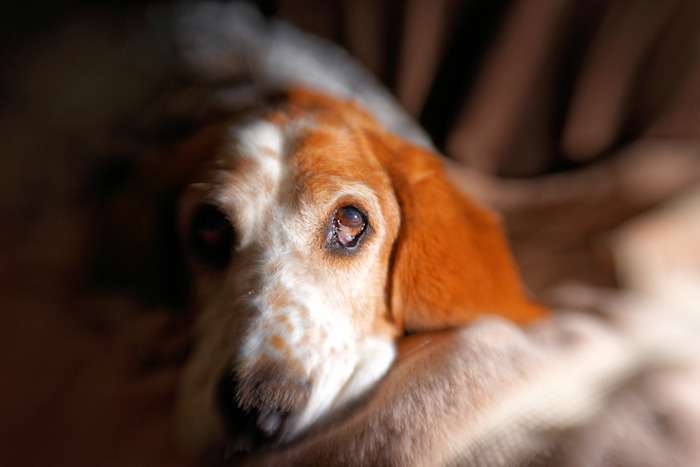 I wonder what's happening in the kitchen?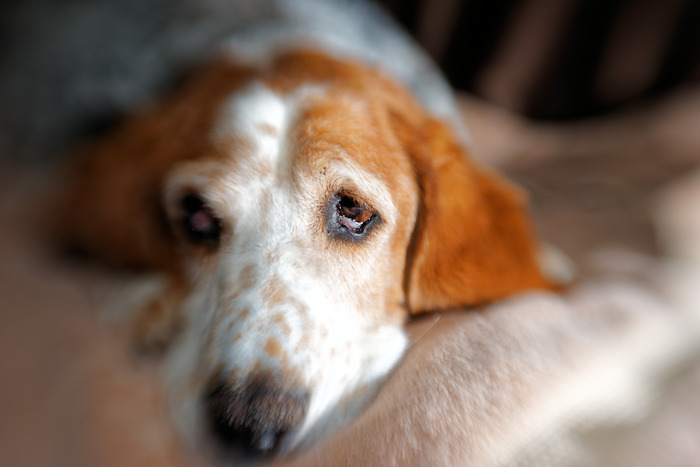 Whoa! It's not the kitchen where the action is, cuz…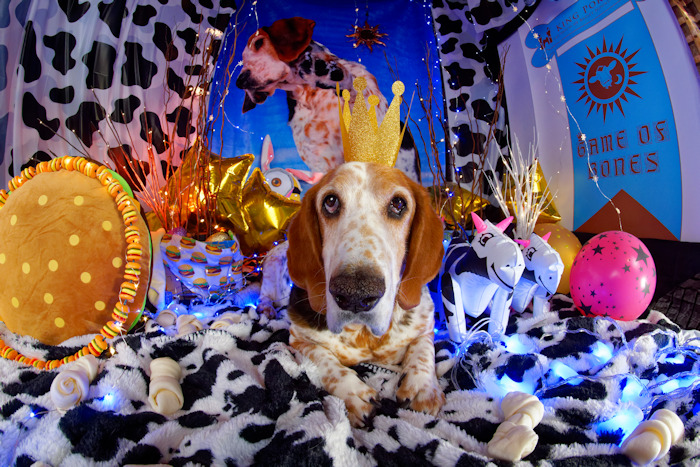 it's Game of Bones time!!!!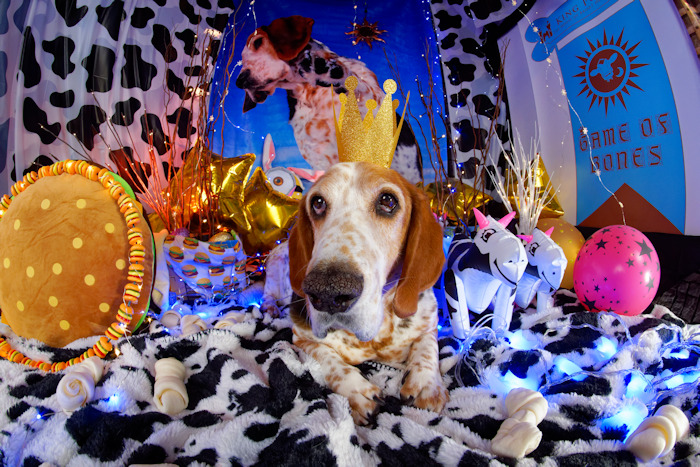 Why would anyone want to go outside in that wind and snow,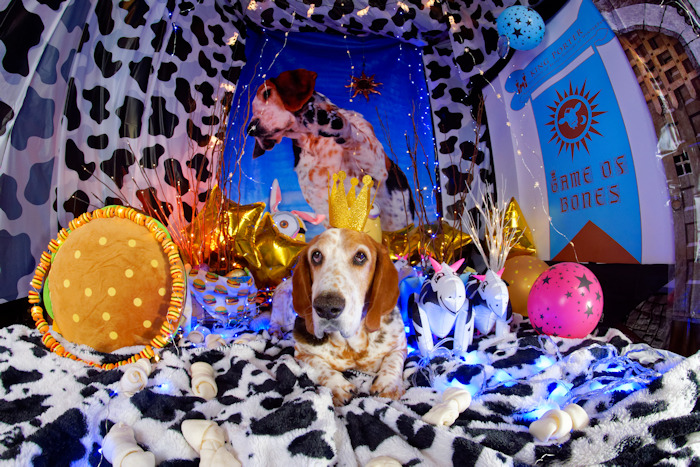 when Game of Bones is beckoning?!!!!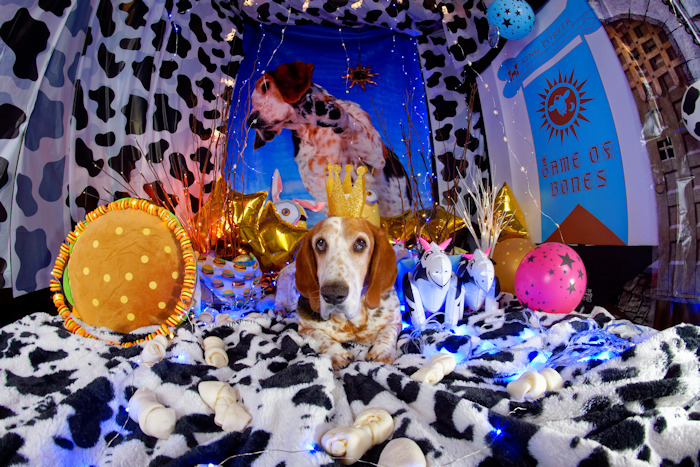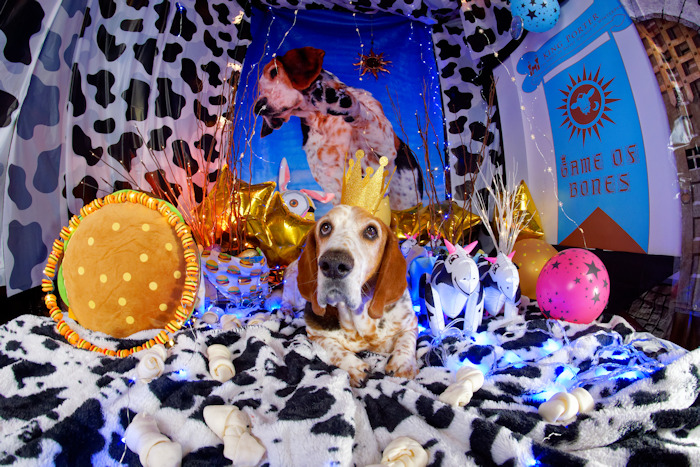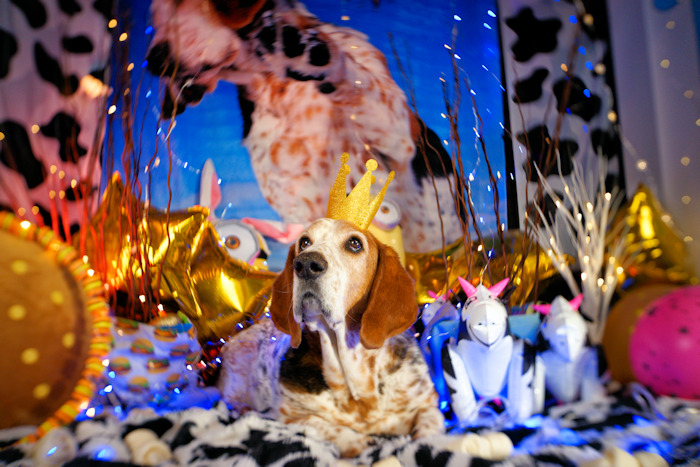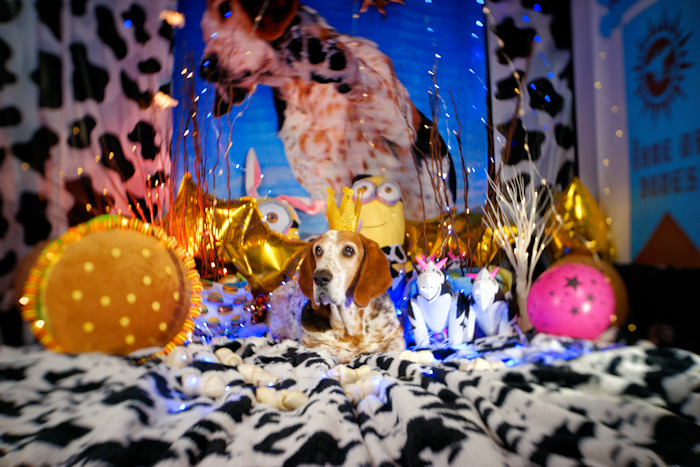 Yeah, this is the life!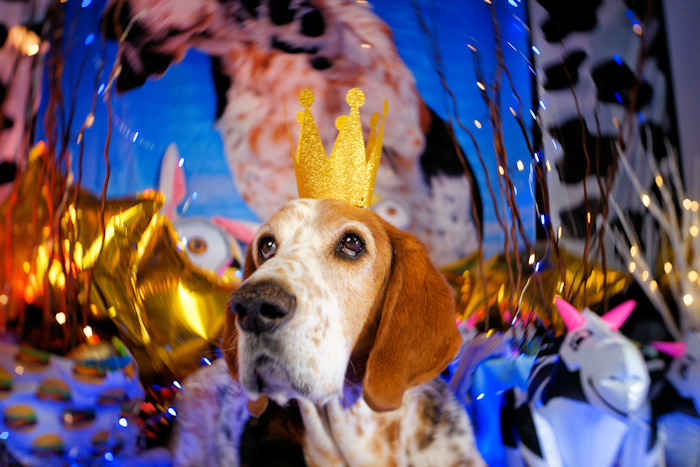 Later in the afternoon the snow and wind had stopped. Mom went to get her hair done. Soo-oo-o dad and I hung out downtown Castle Rock. Naturally that included some good things to eat like a turkey sandwich and, yum, yum, a Wendy's triple burger!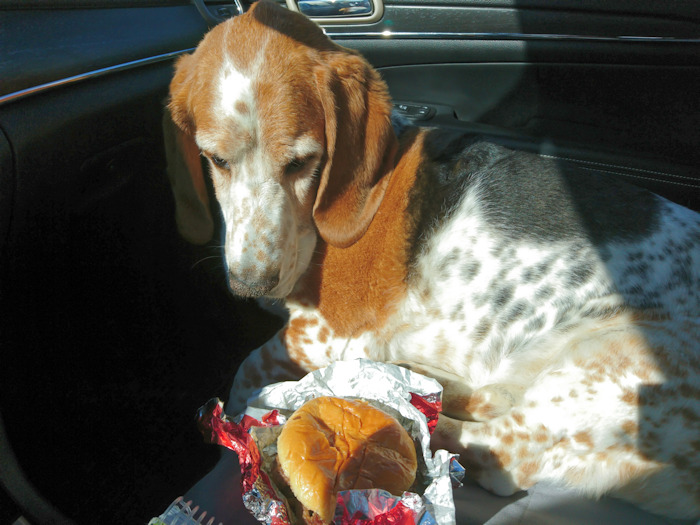 Notice the sun peeped out for a little time too. Magical!
And bark about magical beauty, that would be my mom when she came back to us with her lustrous hair all aglow.
I enjoyed our dinner too of beef stroganoff. I'll woof to you that I was one bushed Porter basset this evening.
Dog oh dog, if I was up to it and in Edgemont, I would want my day to be like George's March day.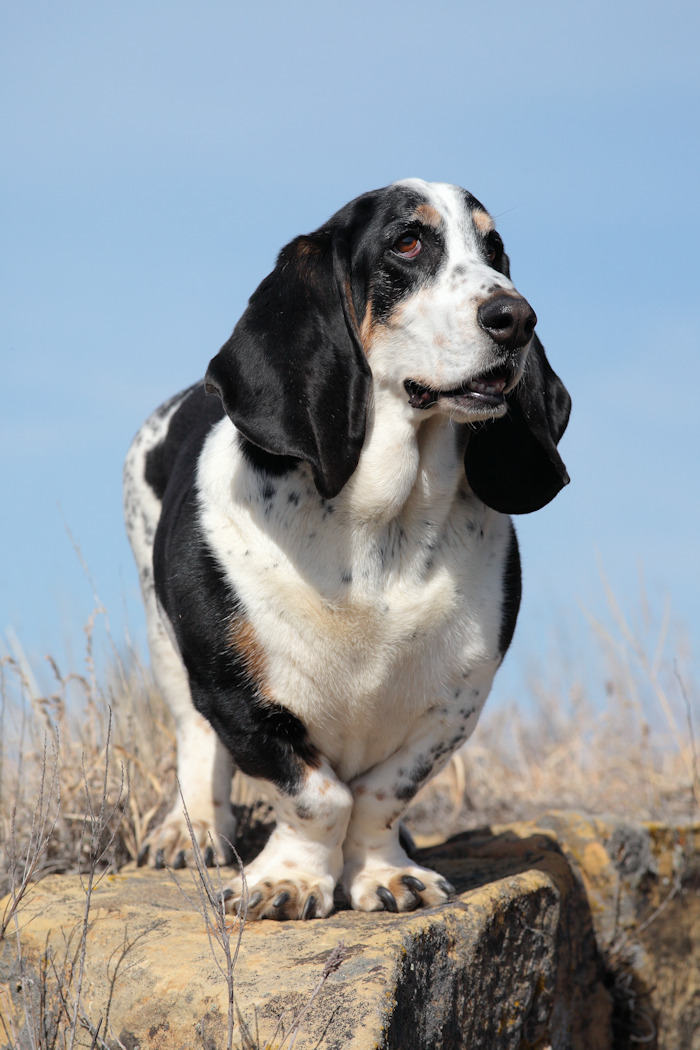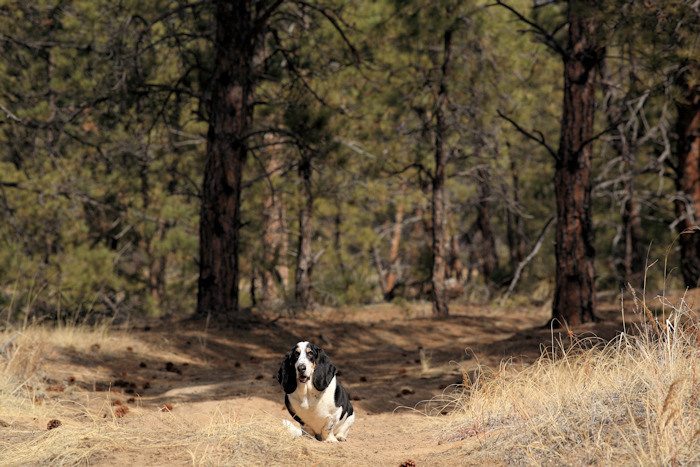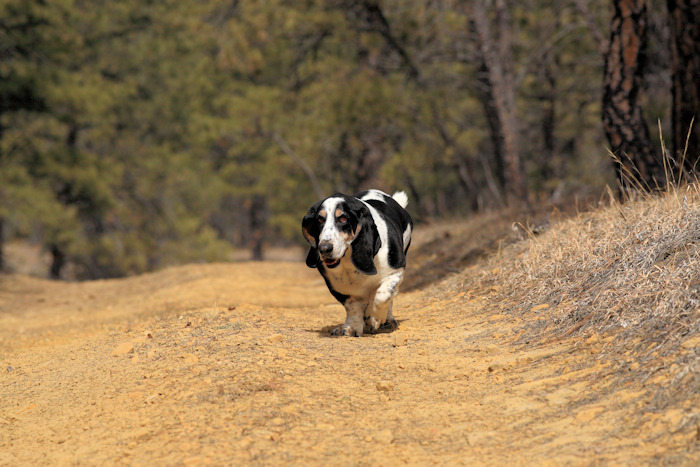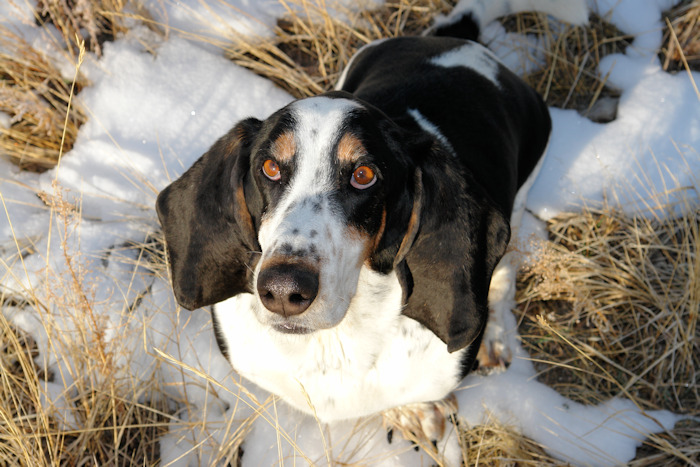 Most excellent, huh George?!!