Hmm-m, I need to wake up for the sunrise.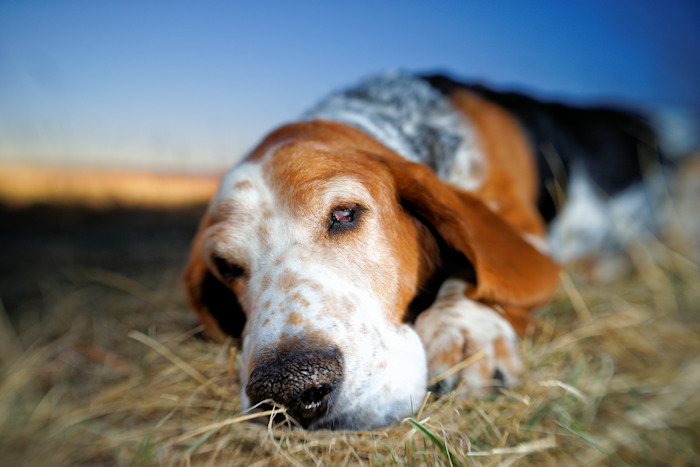 That's one eye open.

Two eyes open.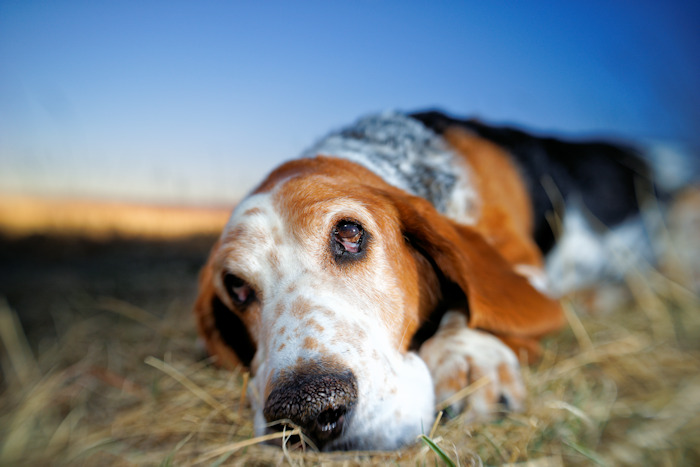 Good morning sunshine!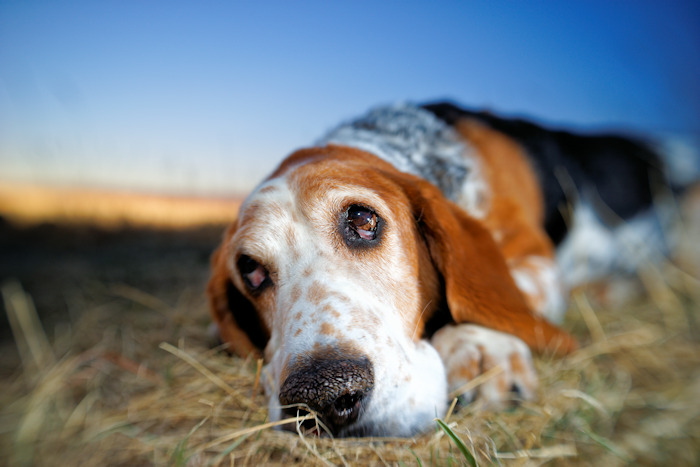 I can see that it's going to be nice weather today.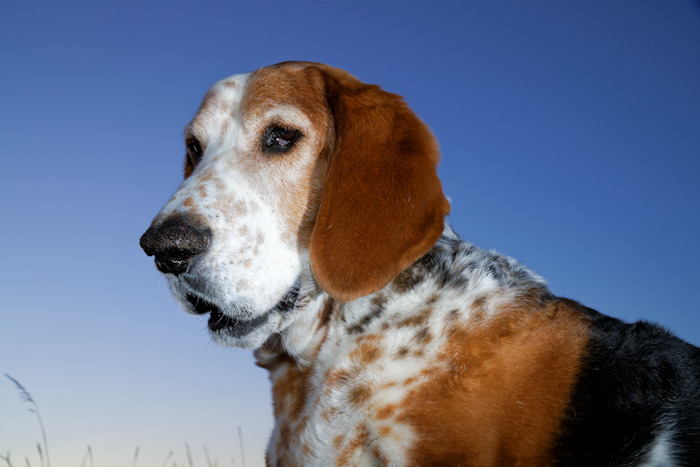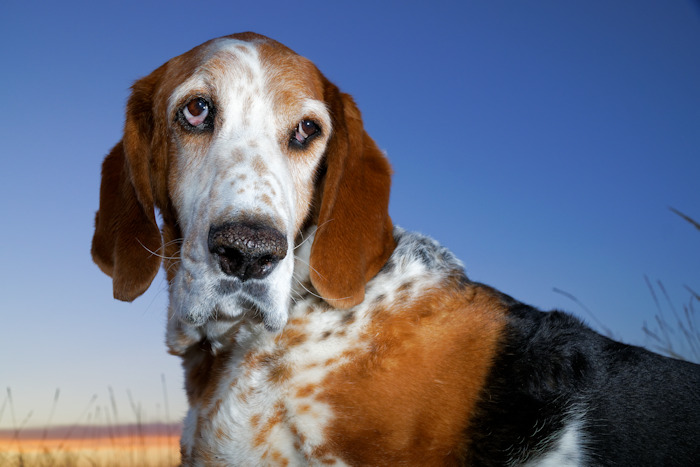 Too bad that we have a blizzard warning starting at midnight! What's with that?!!!!!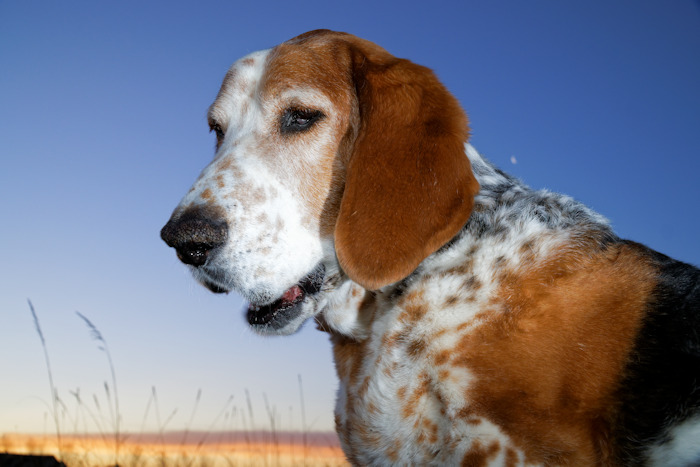 Here I was thinking that with the nice weather, I'd have a great day. Little did I know that mom had to go to Denver today for work!!!!
Dog oh dog, where is she? I miss her!!!!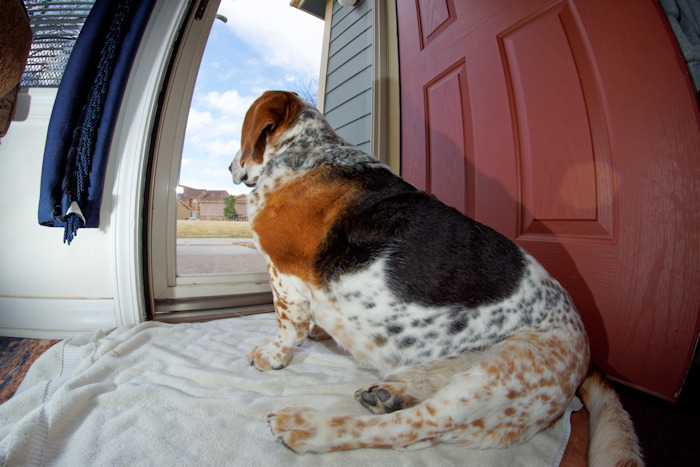 wait! Did I hear her coming back?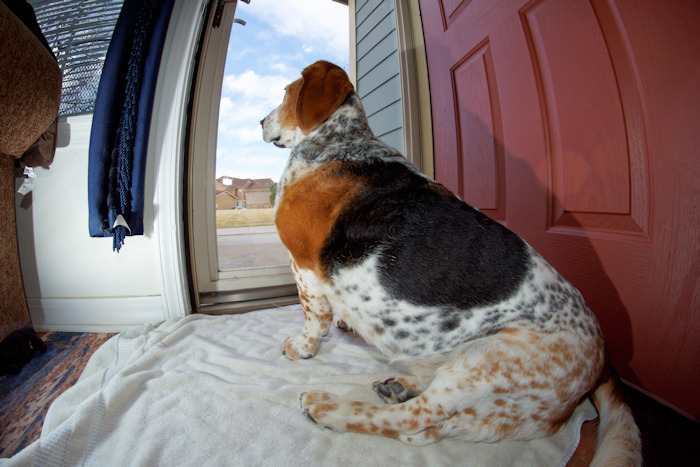 Rats! It's not her.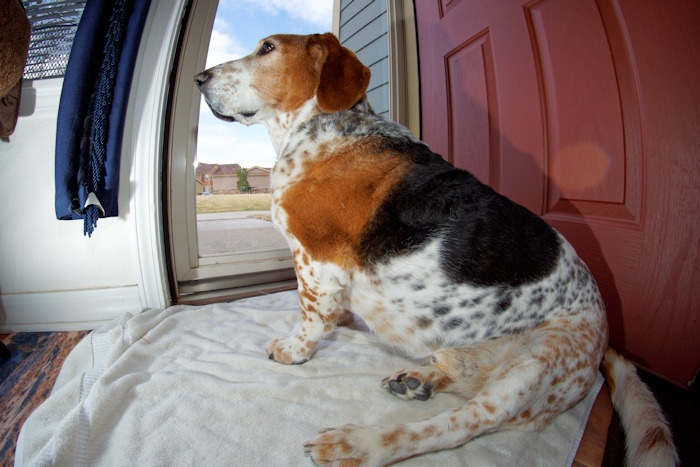 Dog oh dog, I'm so depressed.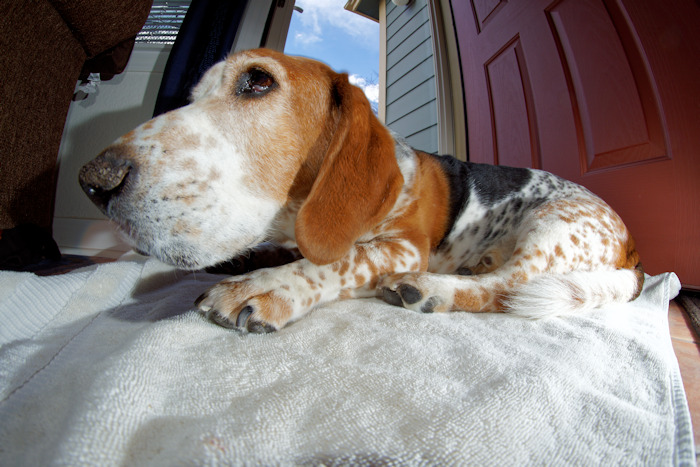 Really, really depressed!!!!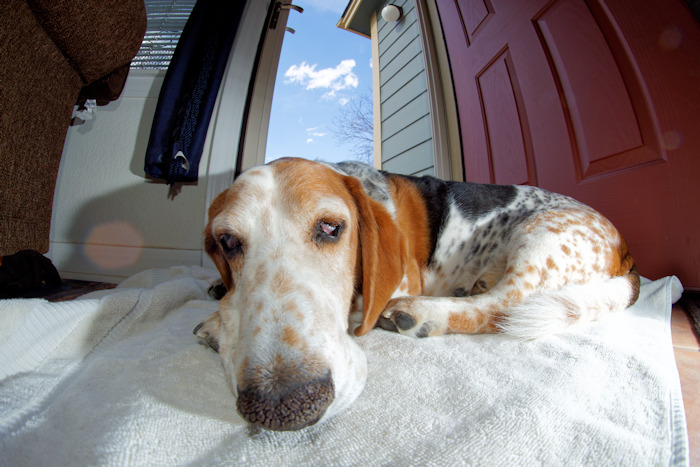 Dad tried to cheer me up by taking me out in the nice weather.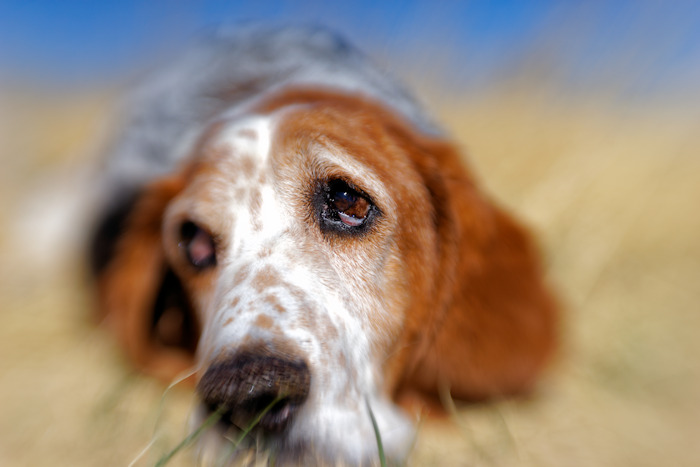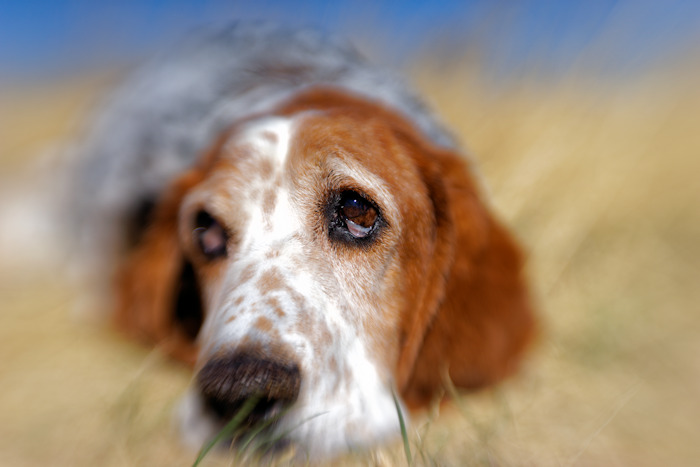 Is she home yet?!!!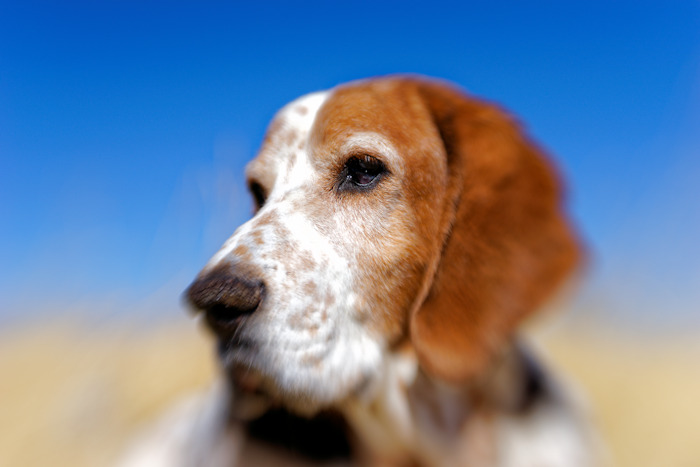 Sigh…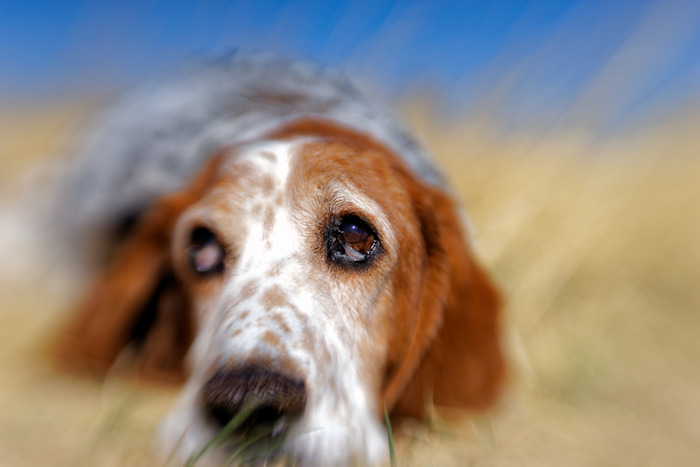 Mom wasn't home yet, but I sure could tell by the wind that big weather changes would be coming soon.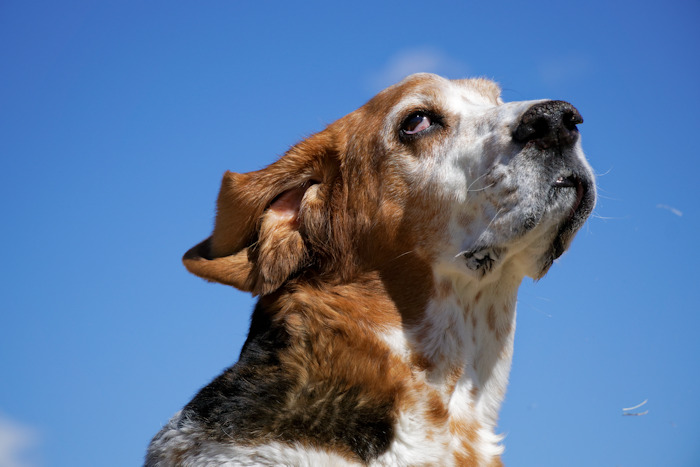 Bark about blustery!!!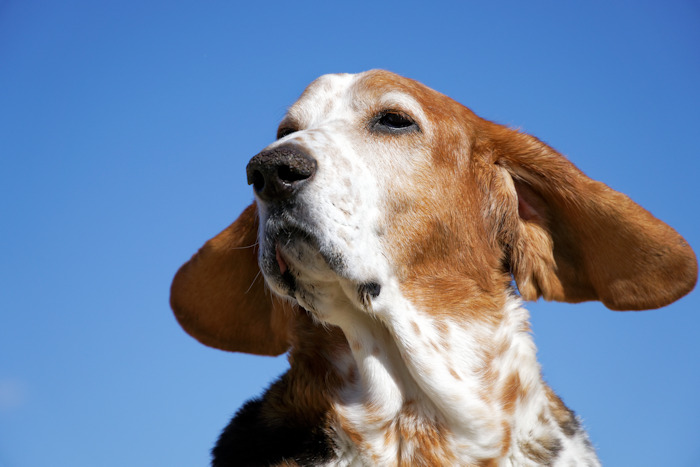 I could taste that blizzard coming too.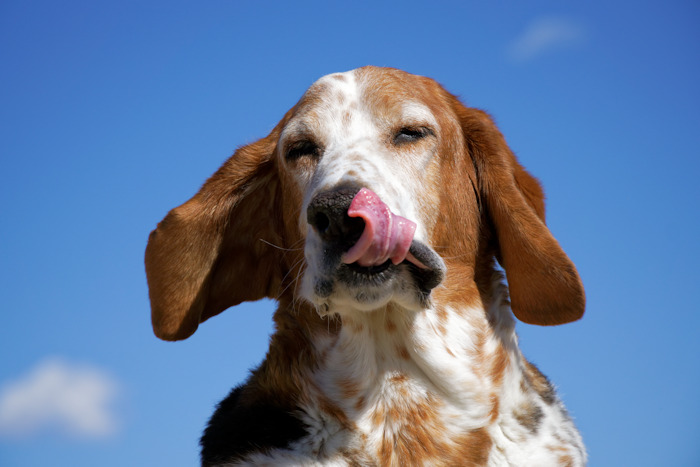 Holy Bassets, the wind was catching my jowls too.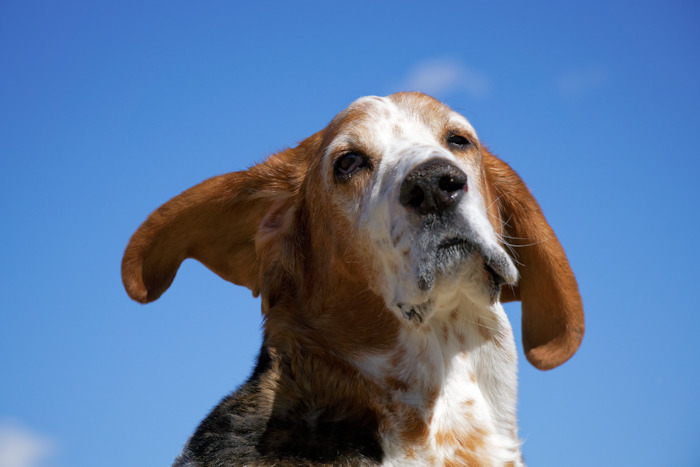 But, I'll stand proud in the winds of adversity.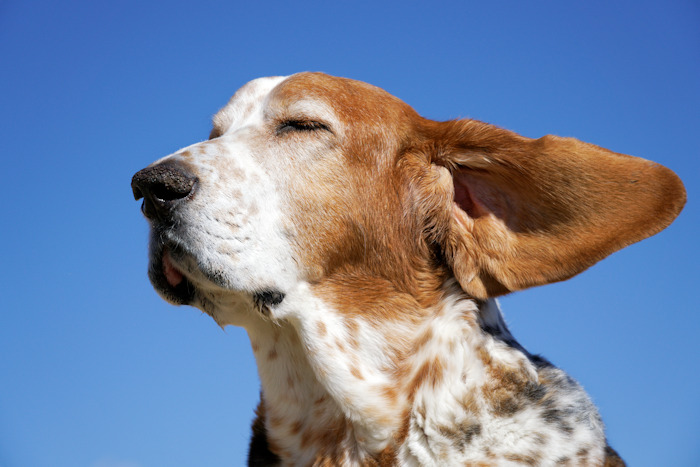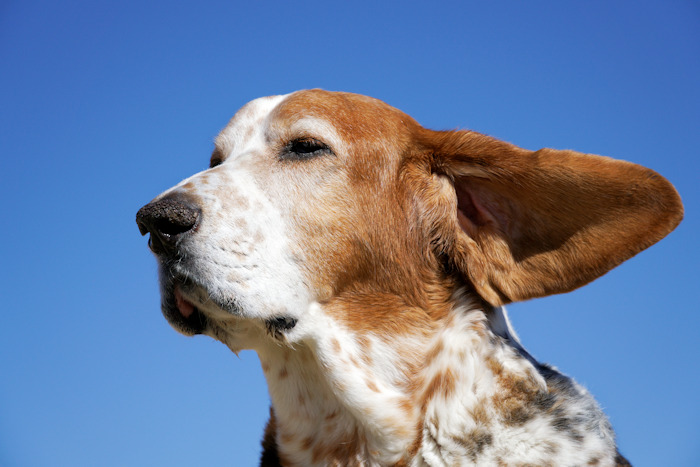 Heh, heh, you got admit that I look pretty cool in all this wind.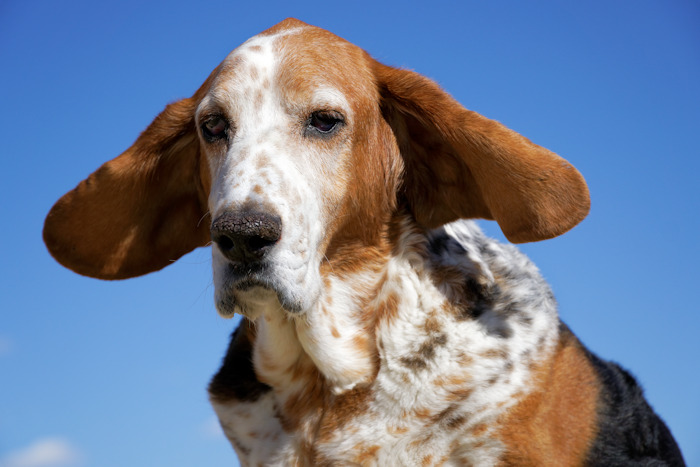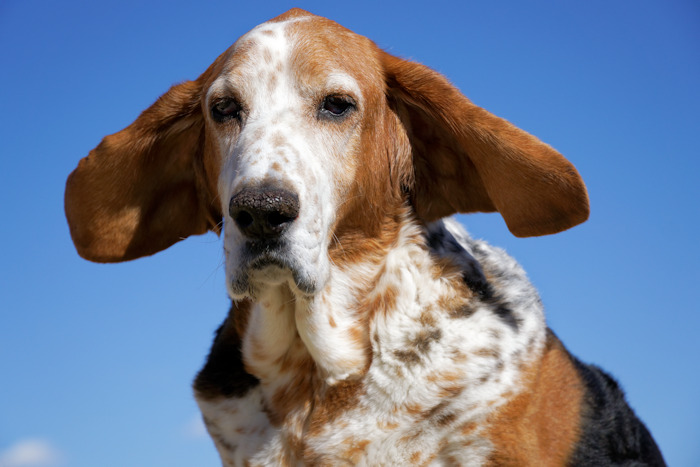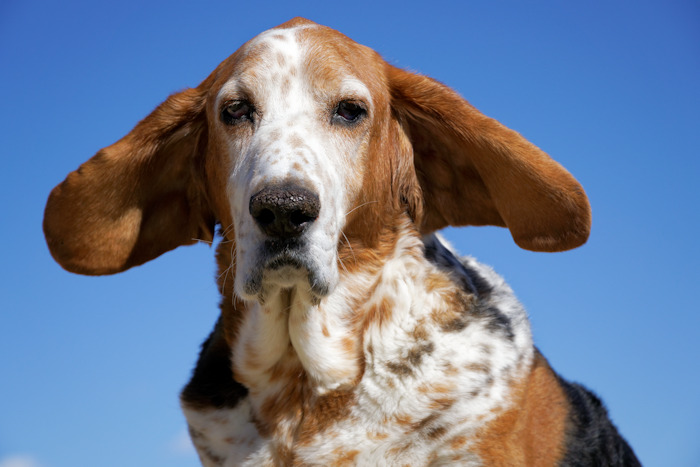 Not bad ear action, don't you think?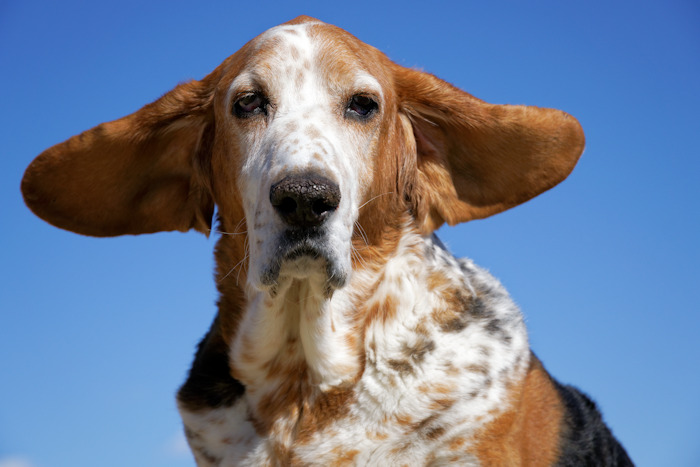 Now, where's mom?!!!!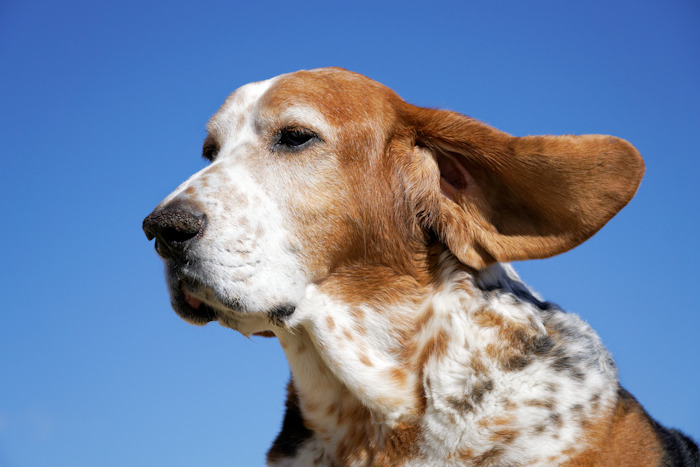 She did make it home before dinner. You can bet this Porter basset was one very, very happy basset when she came home!
I love my mom!!!!!!
I suppose it will look like this tomorrow.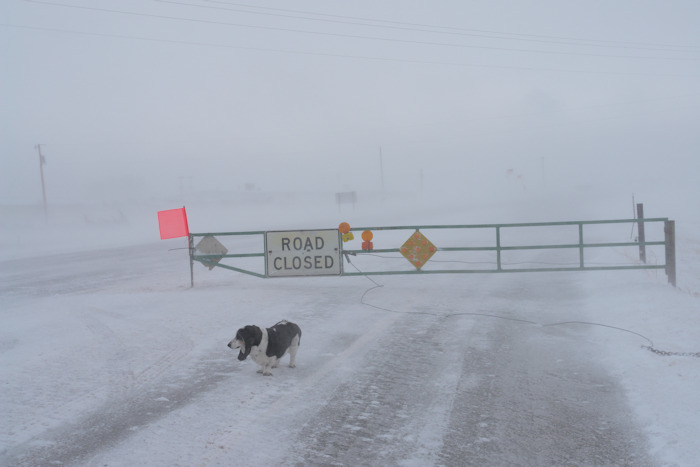 Brutal!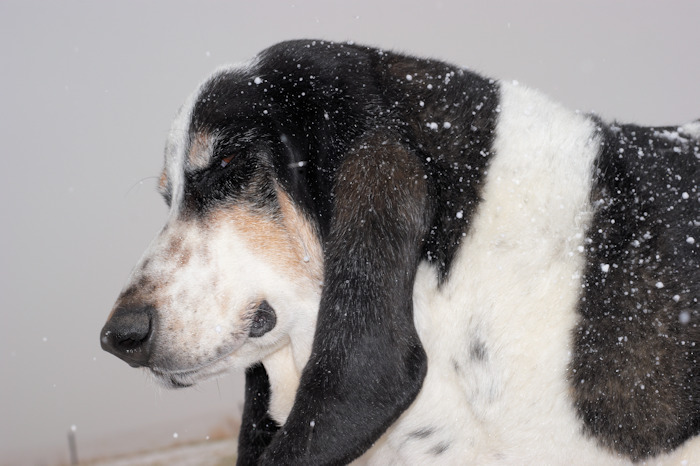 March is so much better when there isn't the snow and cold.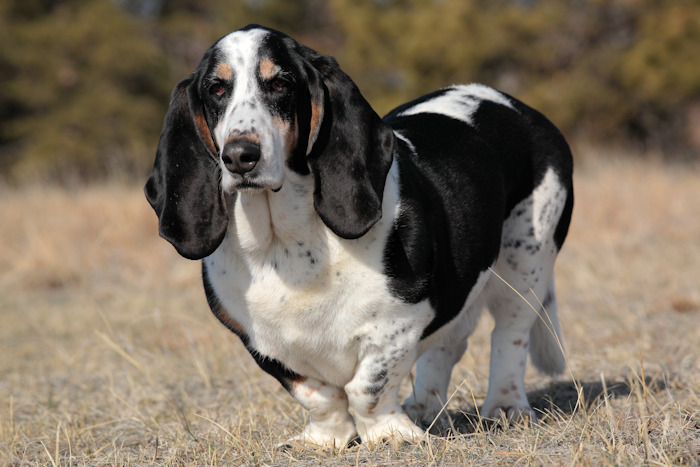 You can see how much George enjoys the sun.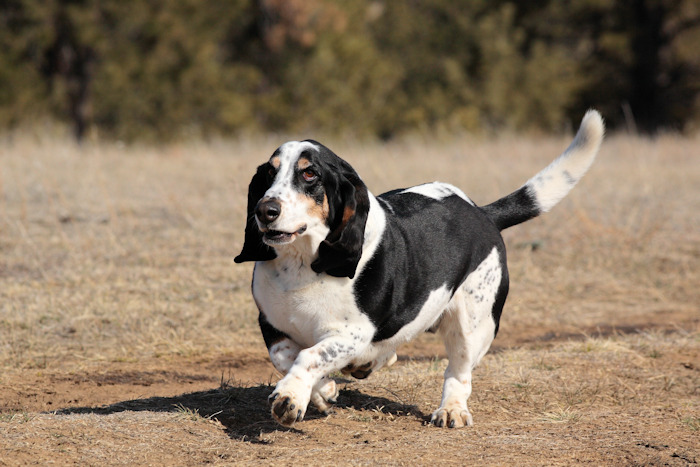 As for the snow…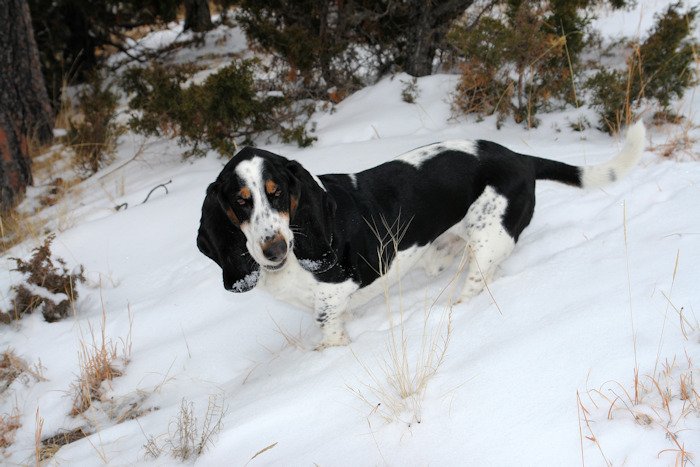 Look for snow photos from me tomorrow.