I'm waiting for some sunglow.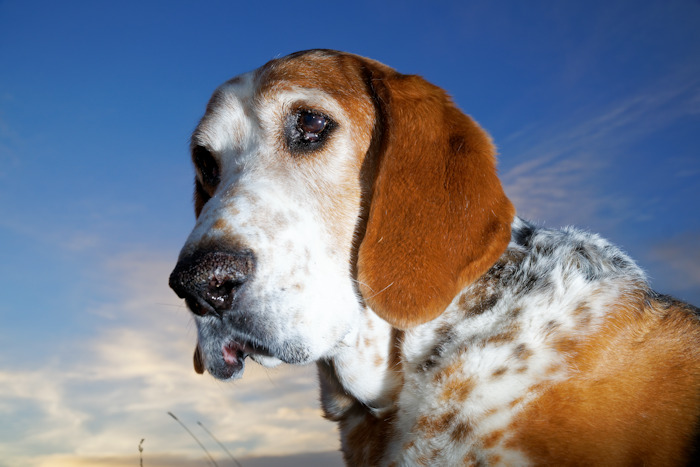 "Come on sunglow!"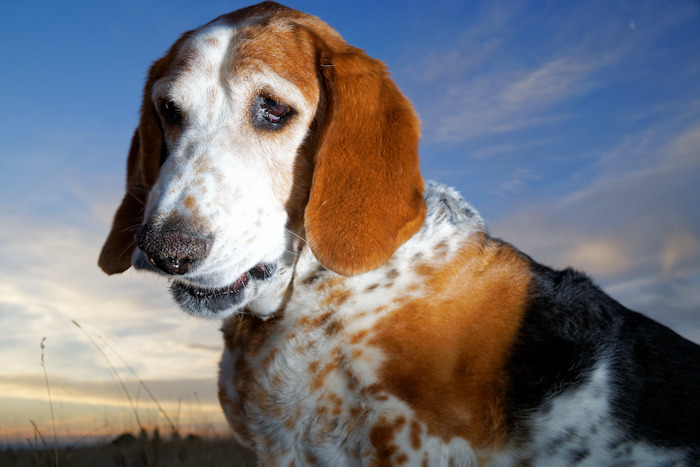 Still waiting.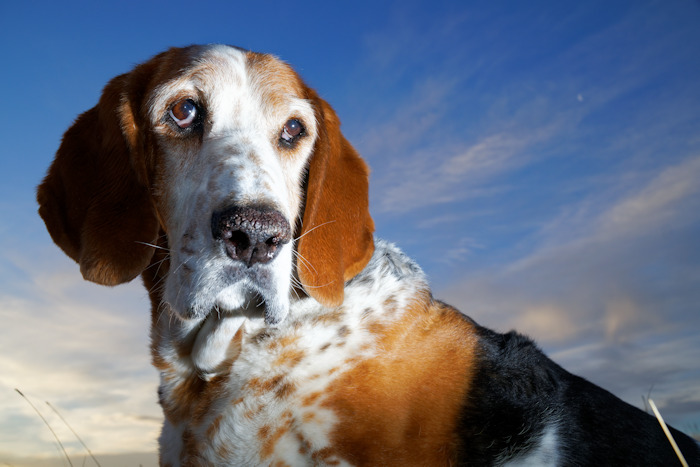 Ah, it's here.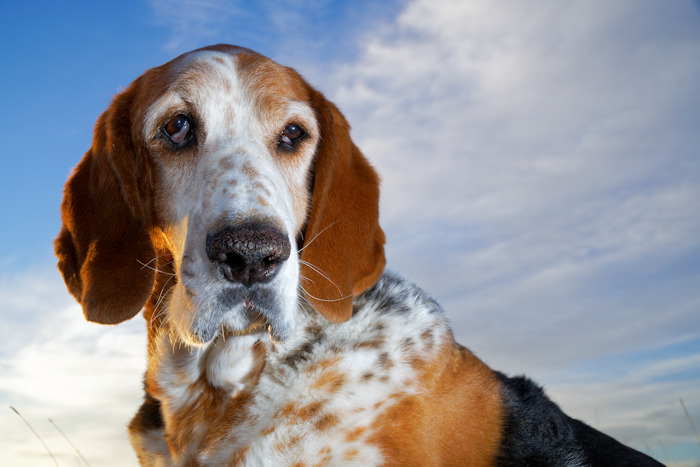 The sunglow deserves some Sweet recognition.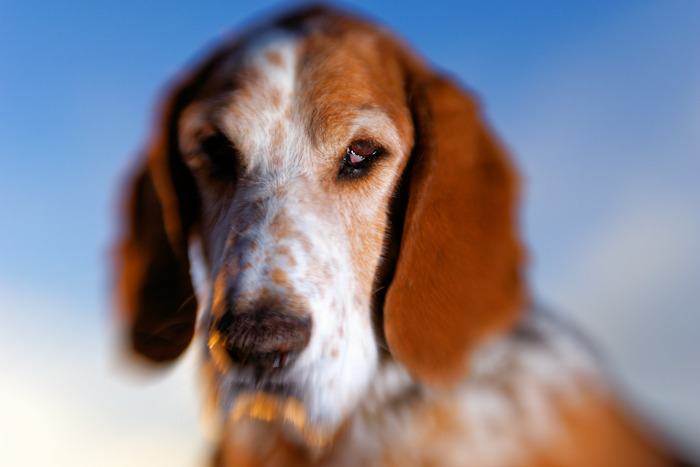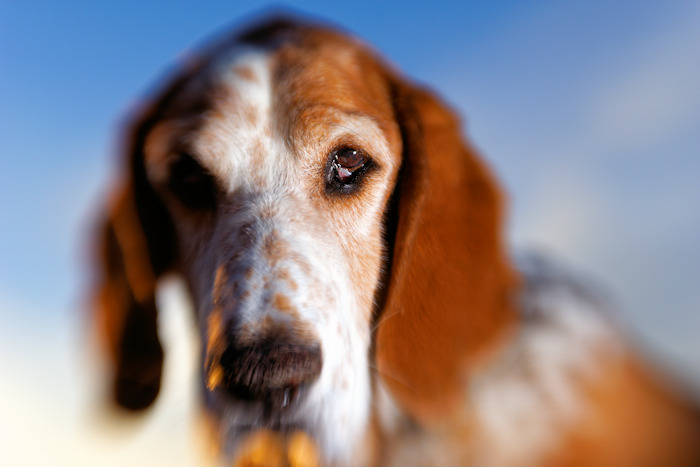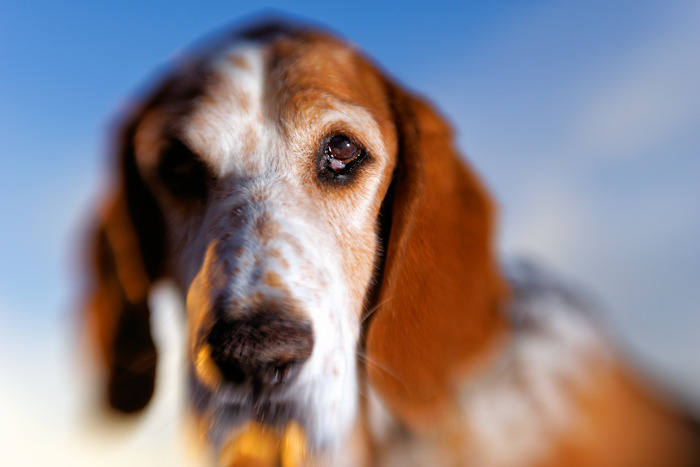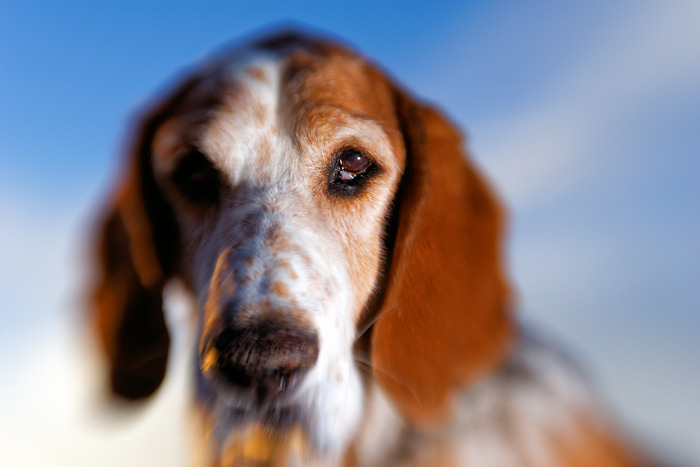 Yeah, pretty cool what a Lensbaby Sweet does with sunglow.
It was sun and clouds mixed today, but darn nice overall. Darn nice to catch some sun in the golden grass.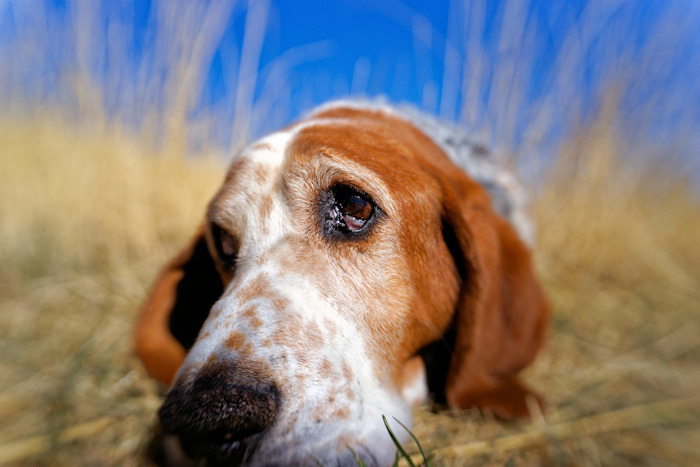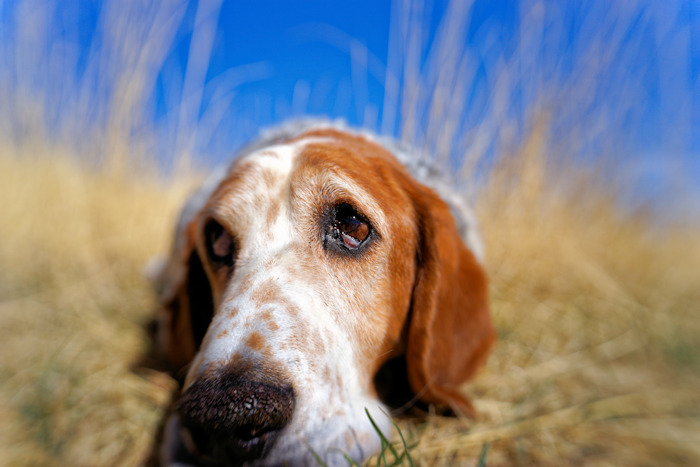 Of course, my tummy interrupted the sun enjoyment by announcing it was lunchtime.


Nothing wrong with that from a basset's point of view.
But I did get back out into the sun after lunch. Yup, it was patio pooching time.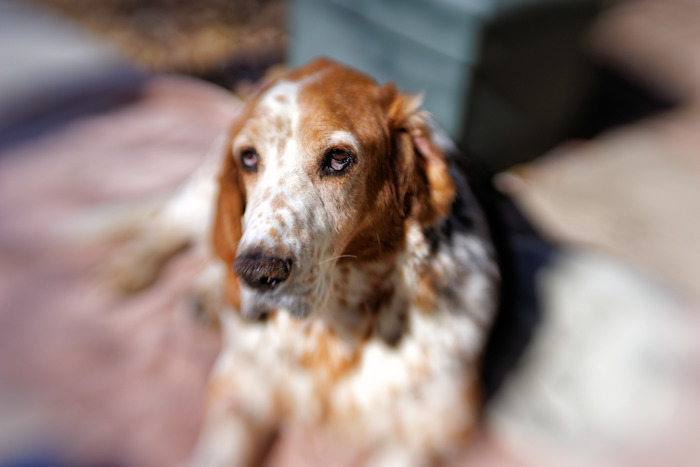 Even the grass was dry and warm enough to enjoy.

Gotta enjoy the nice weather while it is here. "Oh, and dad, how about another treat?"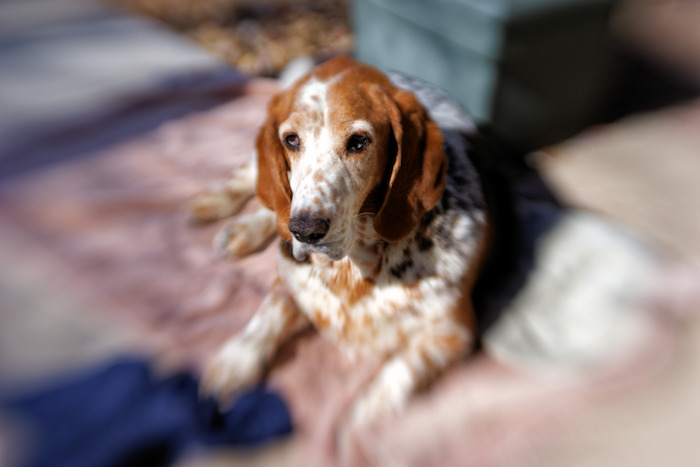 What about Game of Bones?!!!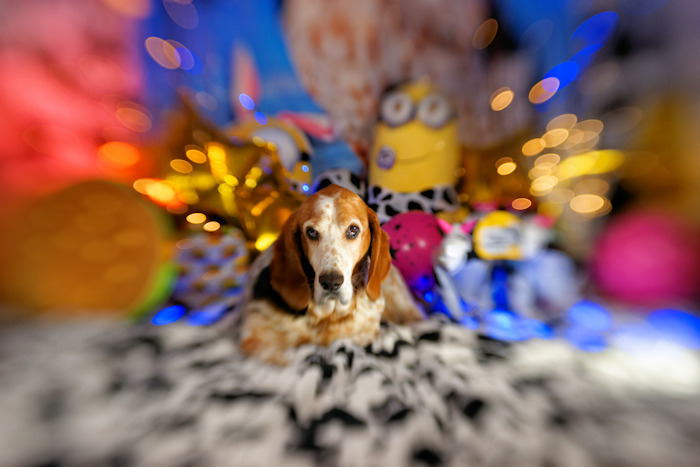 I'll woof to you that We, King Porter, was in all his royal glory!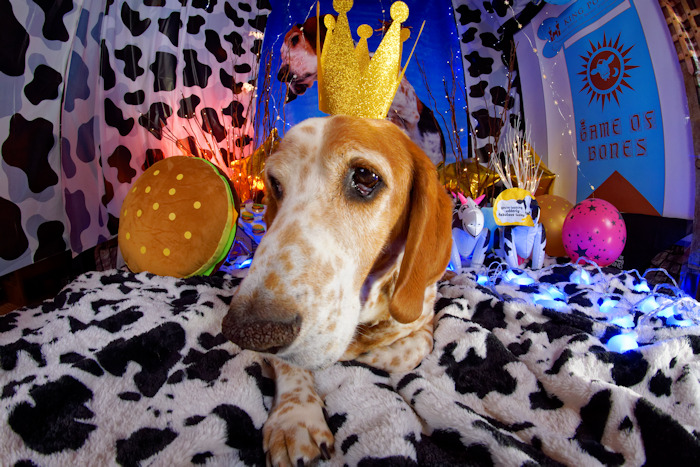 Mom had set up the lights so that the Twist lenses would show some twist.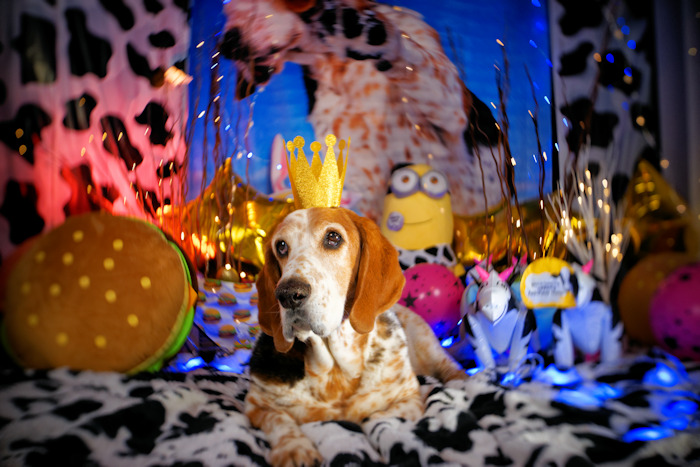 I must bark to you that the Trio 28mm Twist did a better job than the Twist 60mm.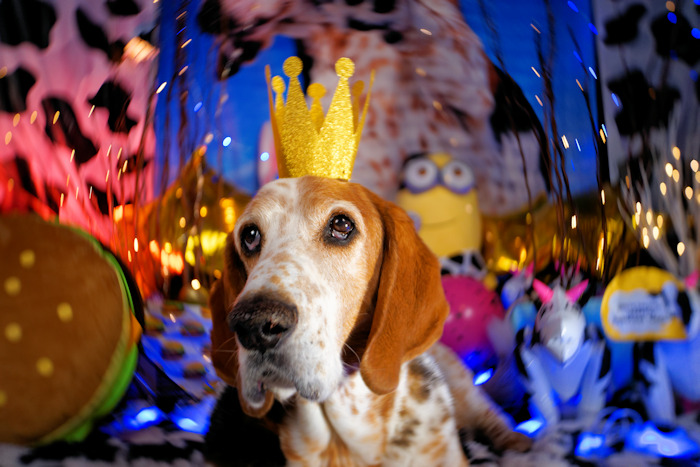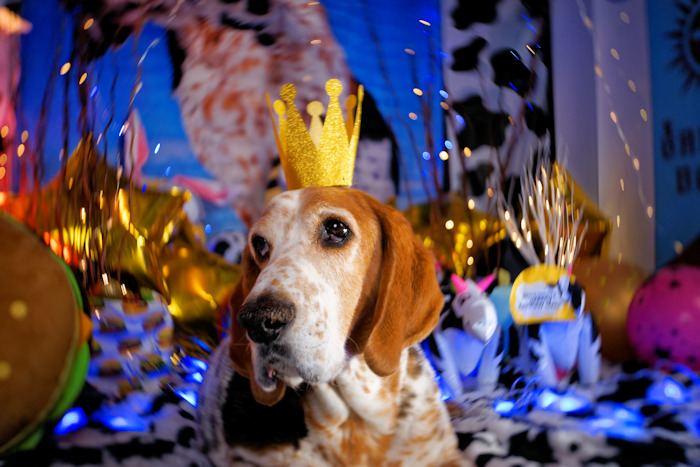 Don't you think?
I got dad to take some shots of the set…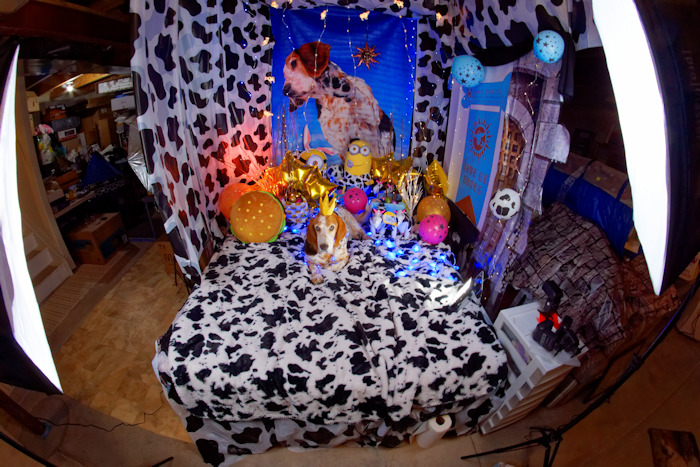 while mom was busy snapping photos with her aperture disks.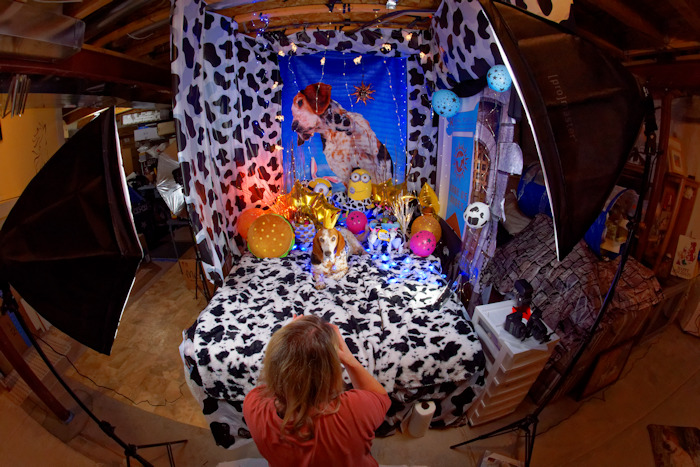 She got some cool photos that I want to post in the future.
It could be this…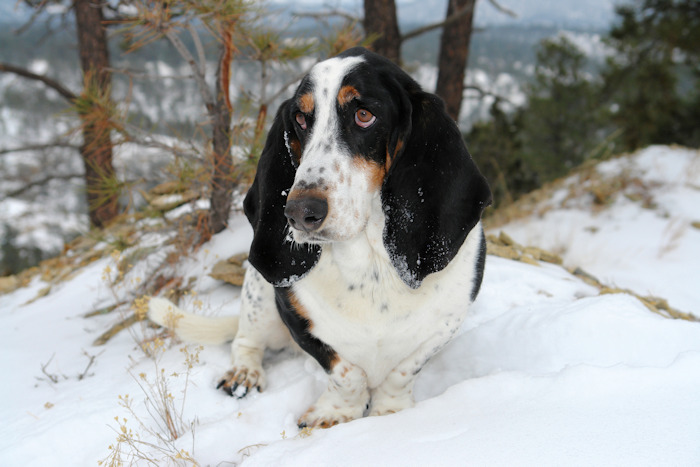 or it could be this.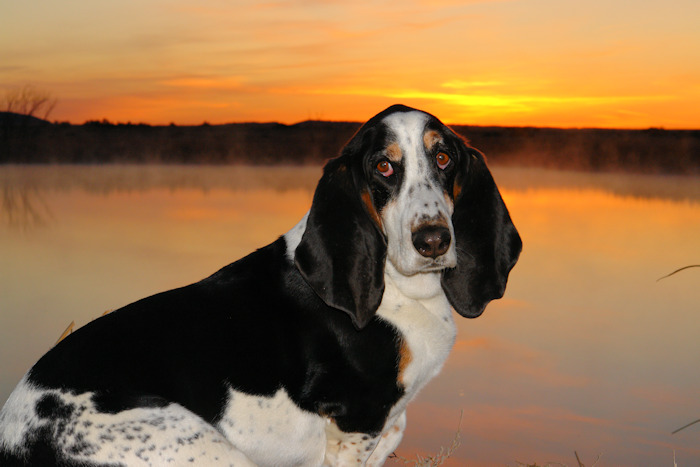 You can bet that George still had a grand time.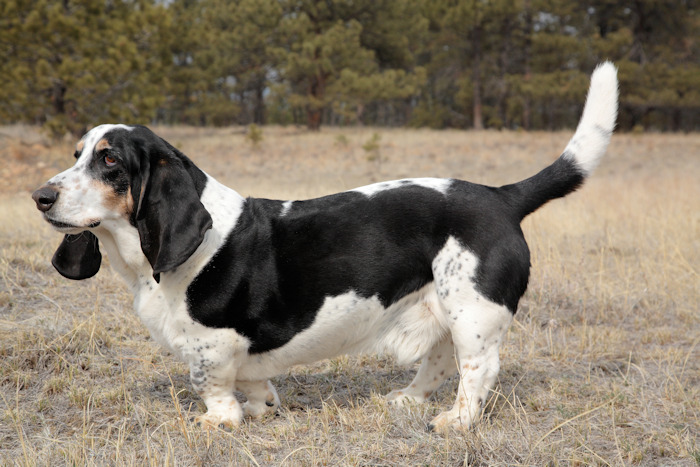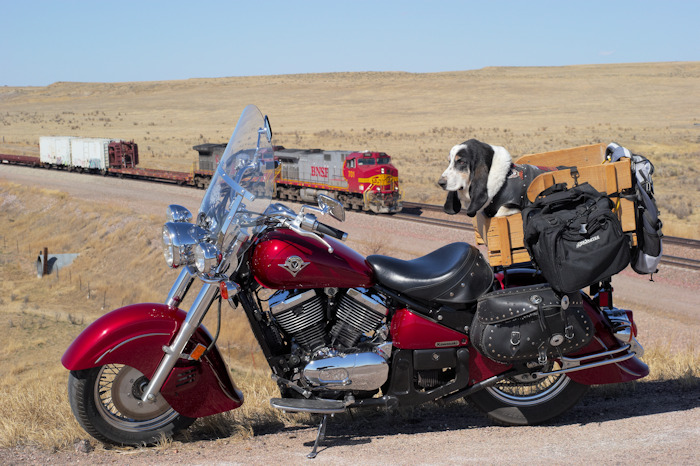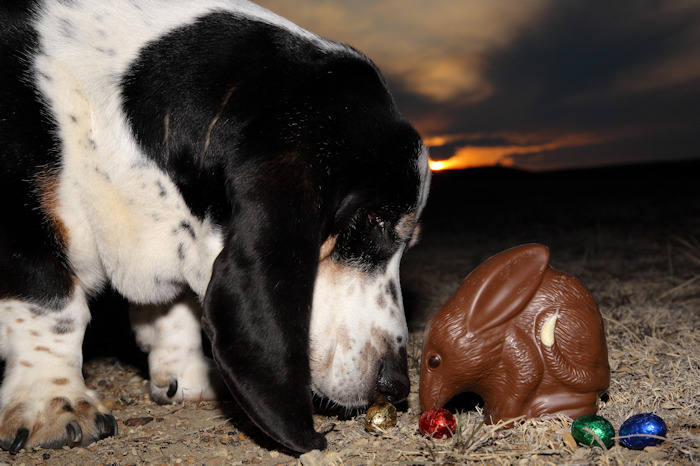 Hey! I think George found the Easter Bunny. Lucky dog!