Shhh-h…if you're really quiet, you can hear the sunglow peeping above the horizon.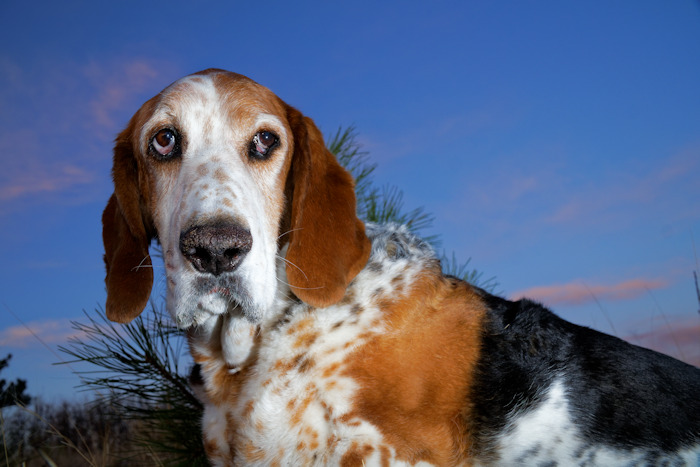 Though you probably need basset ears to hear the sunglow.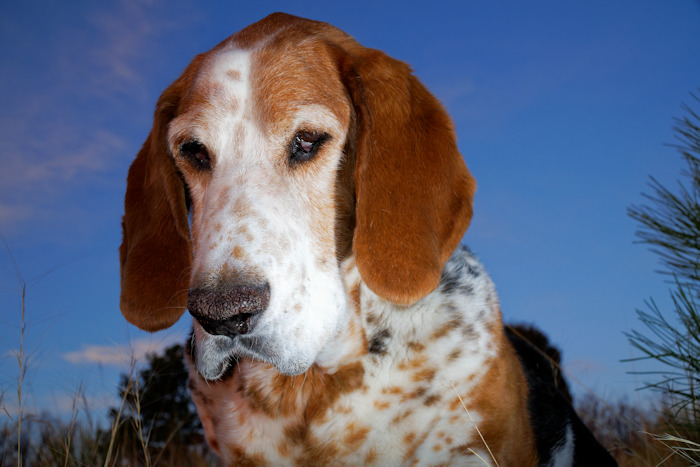 It's too bad that you don't.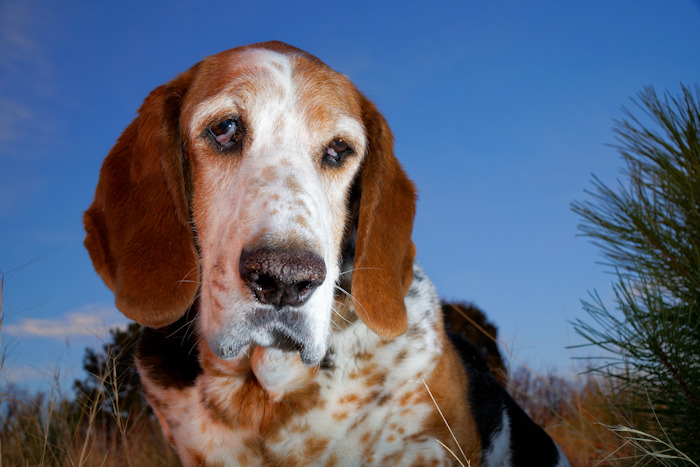 Now you should be able to feel sunglow on your face.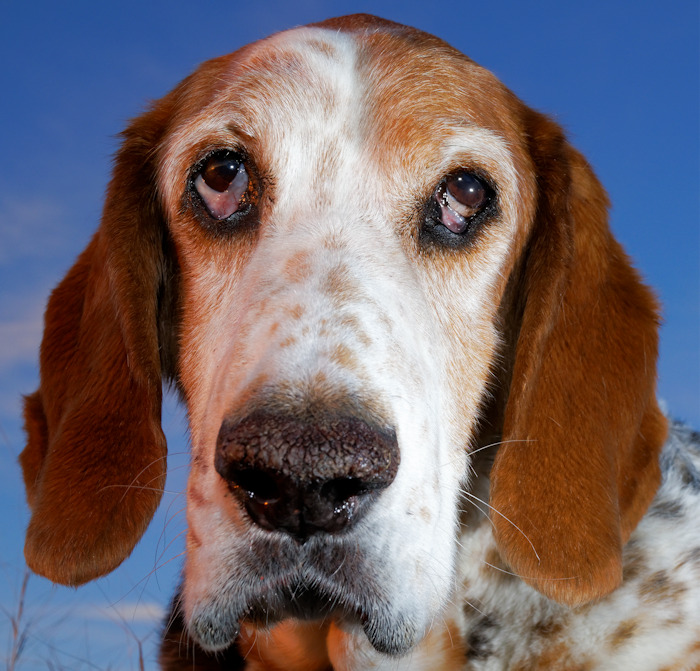 Don't need basset ears to feel the sunglow.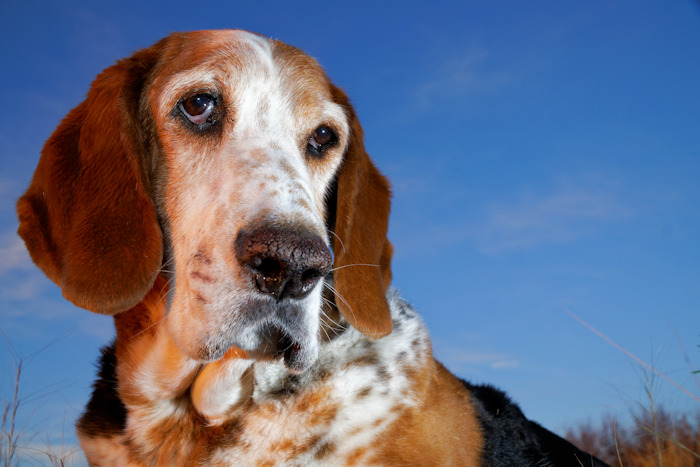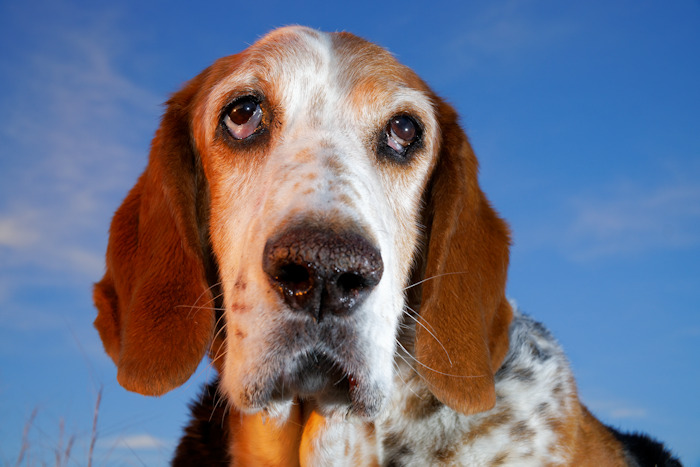 Sunglow at the horizon is one of the finer things in life.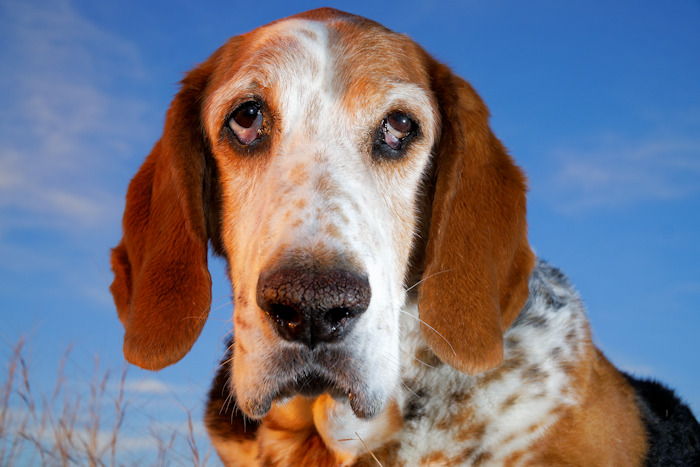 After my scare of yesterday, I needed this.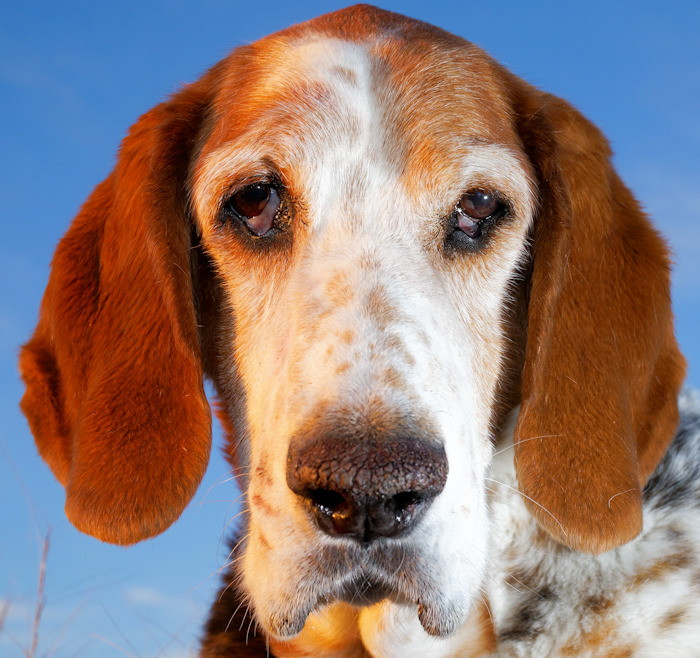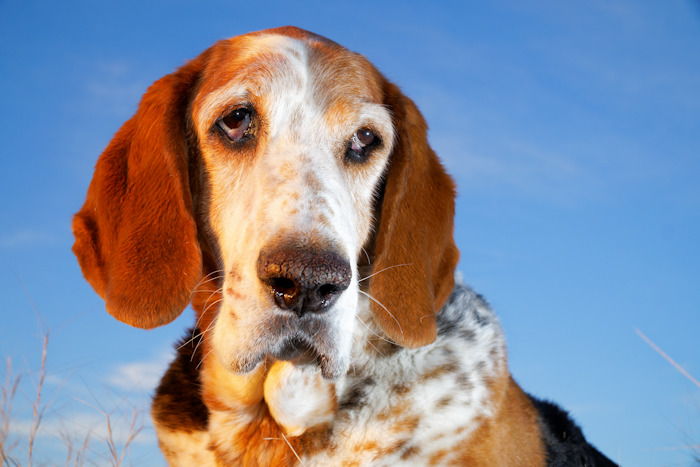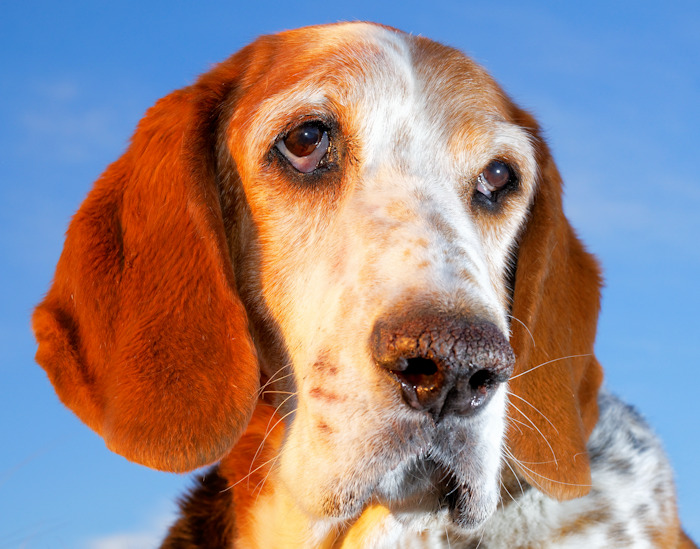 Enjoy it while you can, I'll woof to you.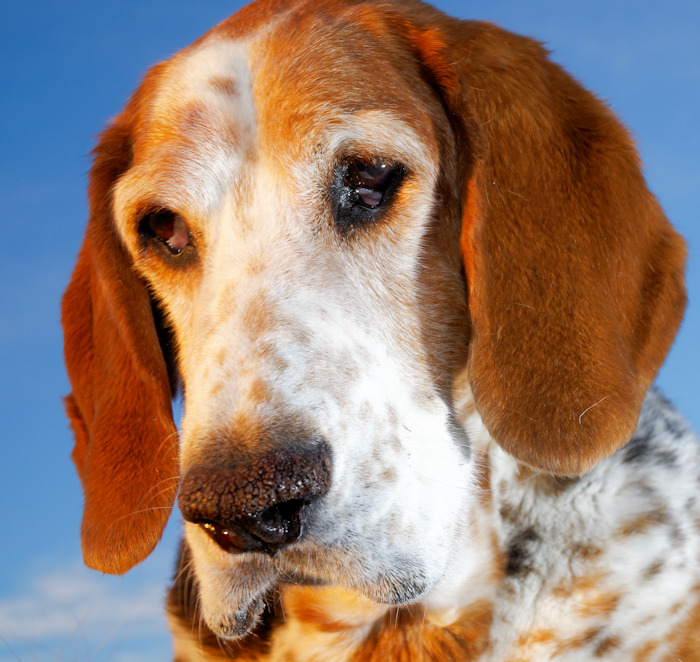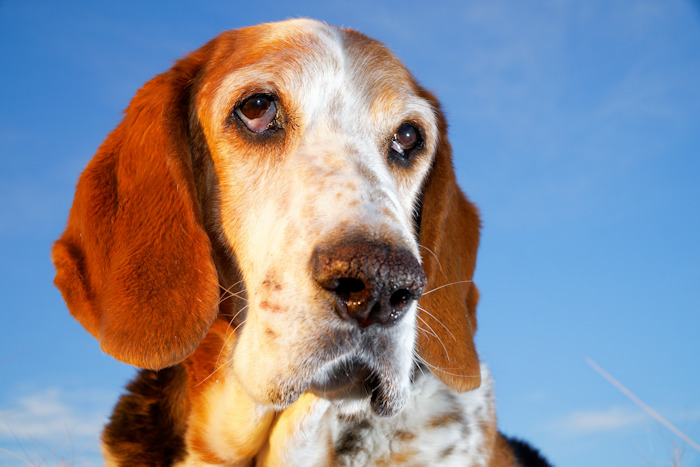 And don't forget to give a little taste too.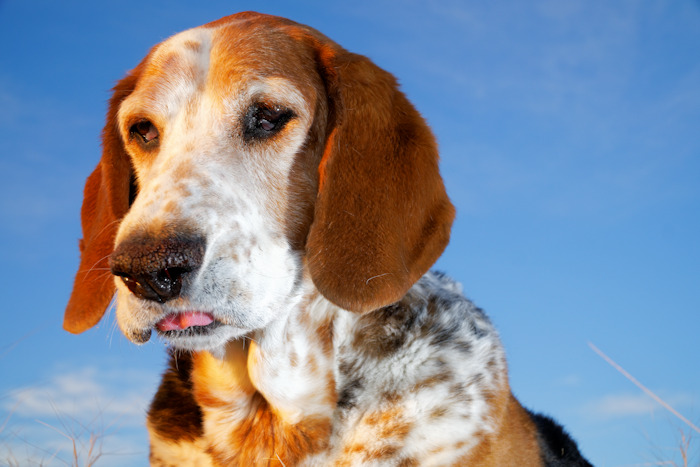 Fantastic!
Pretty good fun for me this morning…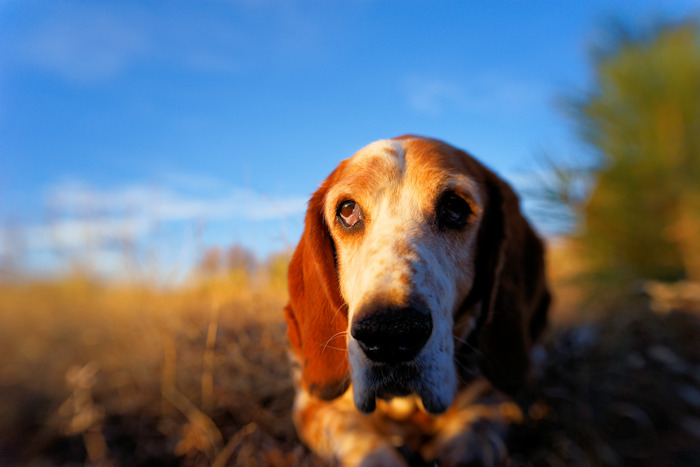 watching the sun come up…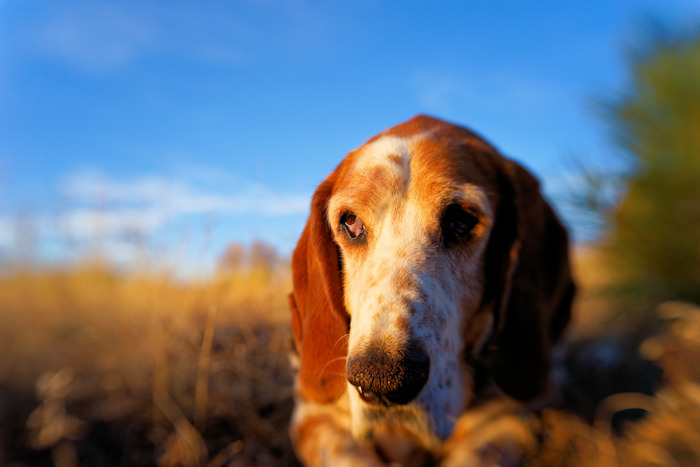 and the sky turn into a Ponderosa sky.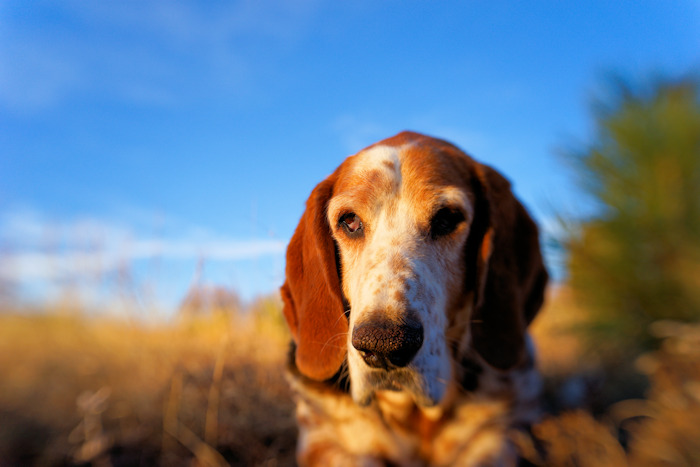 Too bad I didn't have more Ponderosa trees by me other than this little one.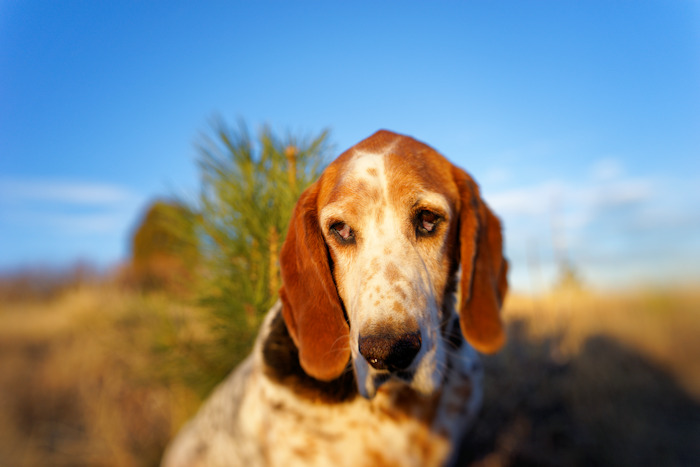 Dad didn't let me stay out very long, since he's worried about my nose doing that bleed thing again. That's okay, cuz I was more than willing to spend time in the kitchen waiting for good things to eat.
I call these photos 'Basset Eyes in the Kitchen'.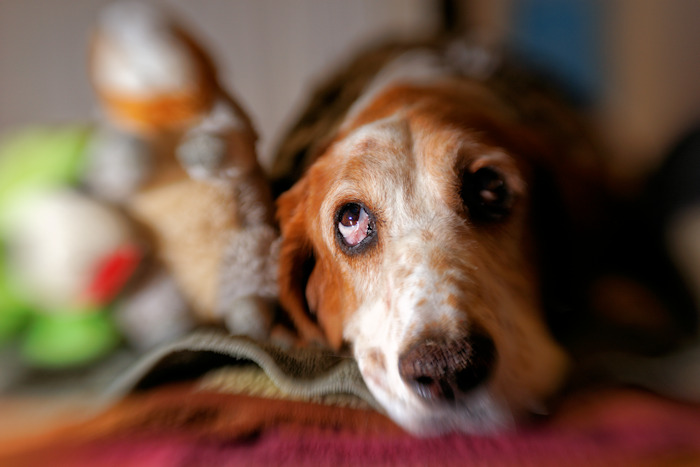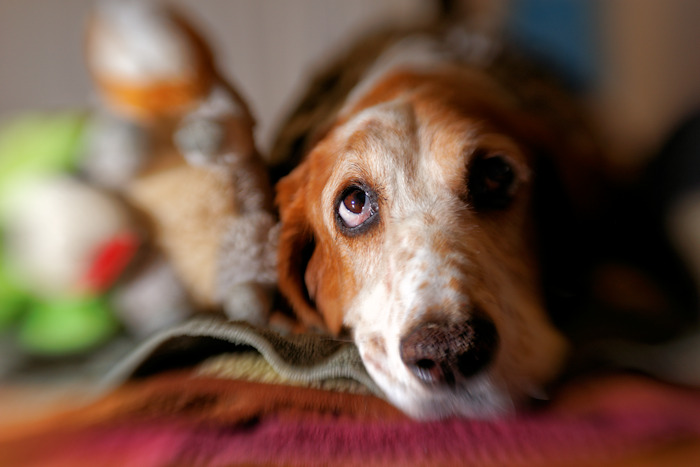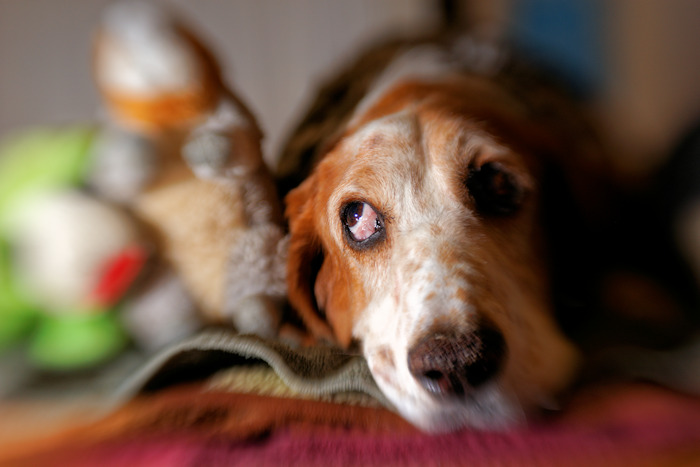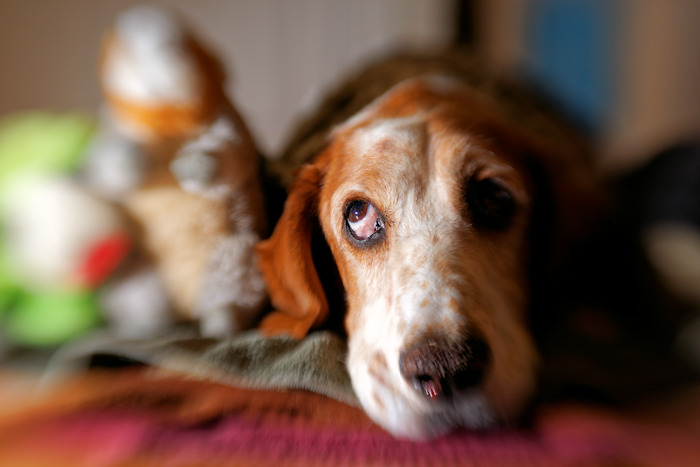 Hey, you never saw the inside of that giant card mom got for me! Well, here's what the inside looks like.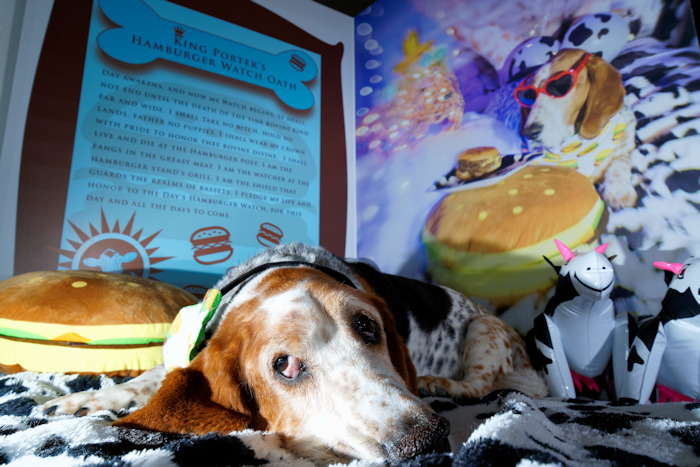 That's my Hamburger Watch Oath on the left side.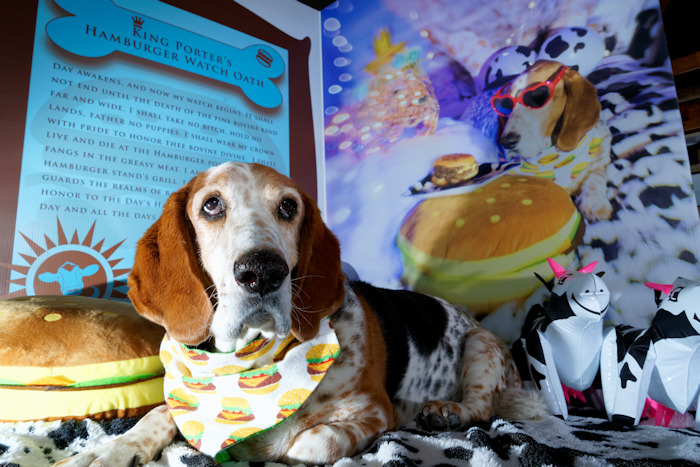 Pretty cool, huh?!!!!
Today was a good and relaxing day. I'm so glad to be alive! Gotta get a Wendy's burger now!
Did I woof how good hearing sunglow in the morning is?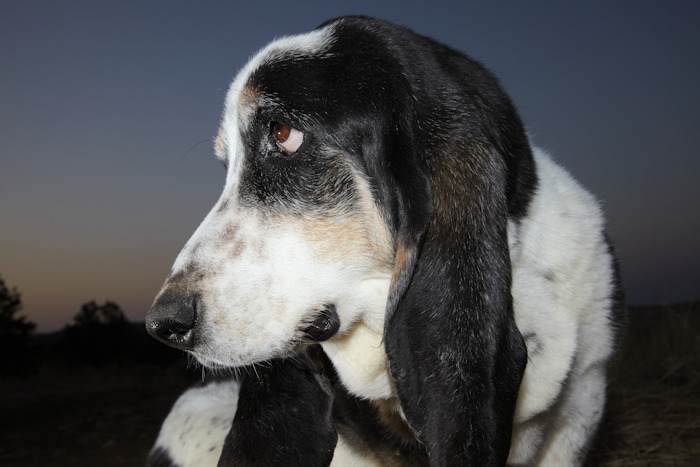 Well, so is feeling the sunshine on your face as you look over the best scenery in the world…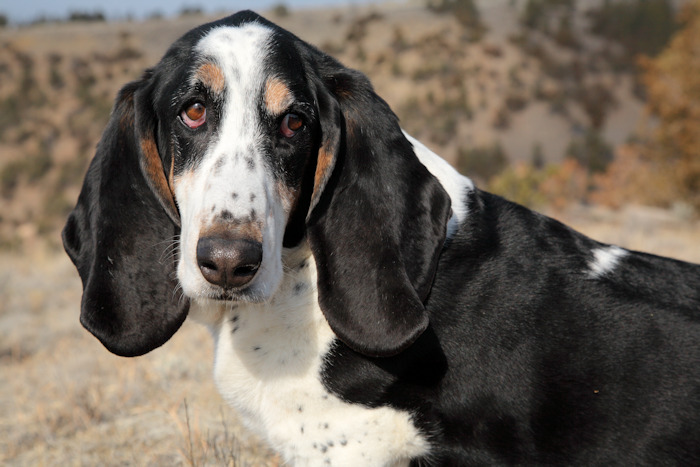 and so is running free in the forests and plains around Edgemont…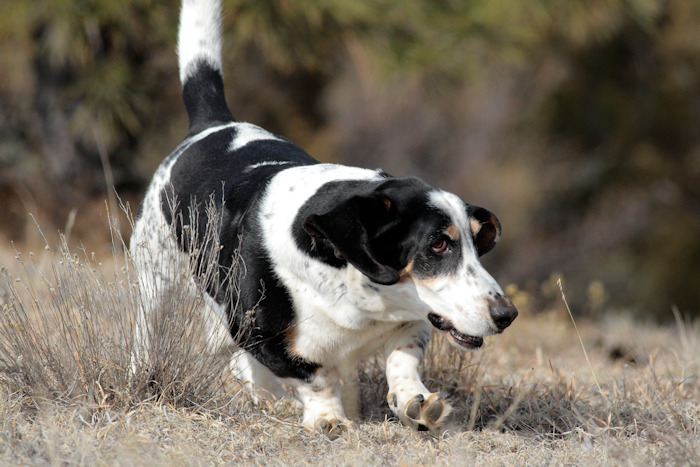 and so is watching a dramatic sky at sunset.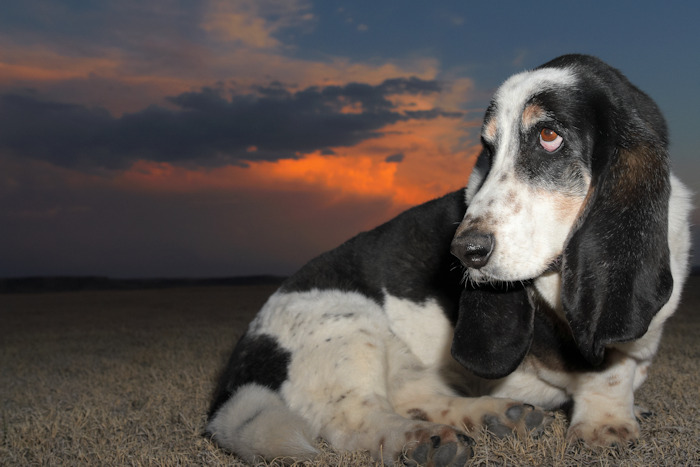 Catch the good things offered every day, the basset way!