First day of spring sunrise!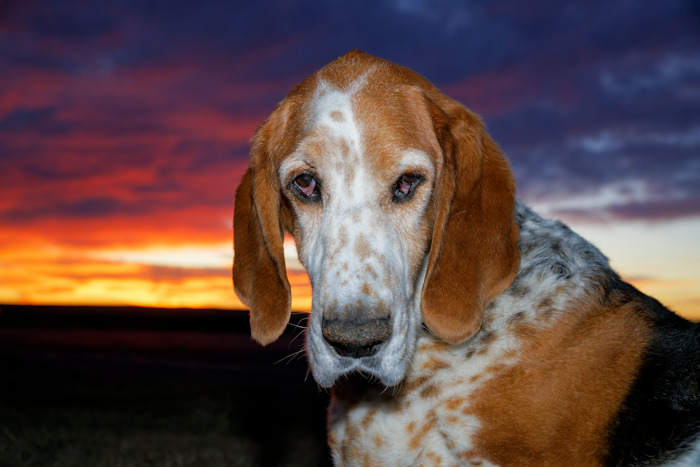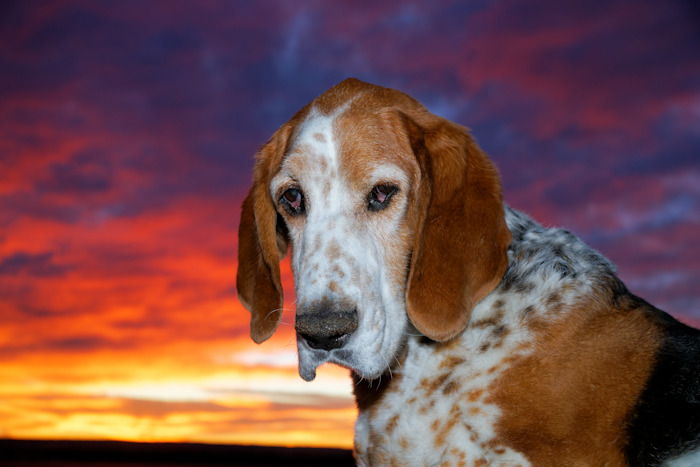 And it's not a bad one.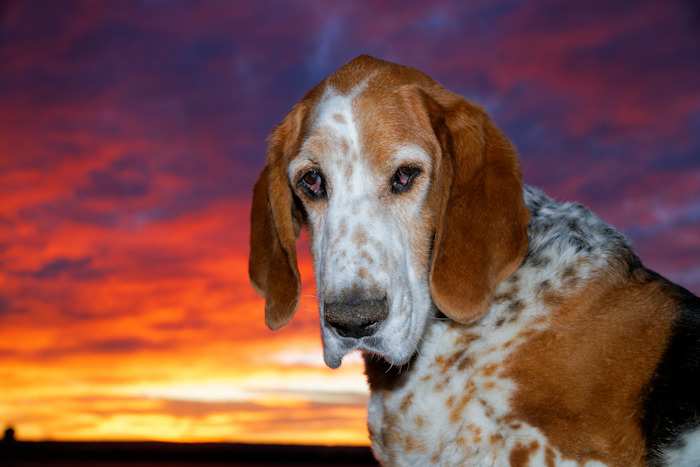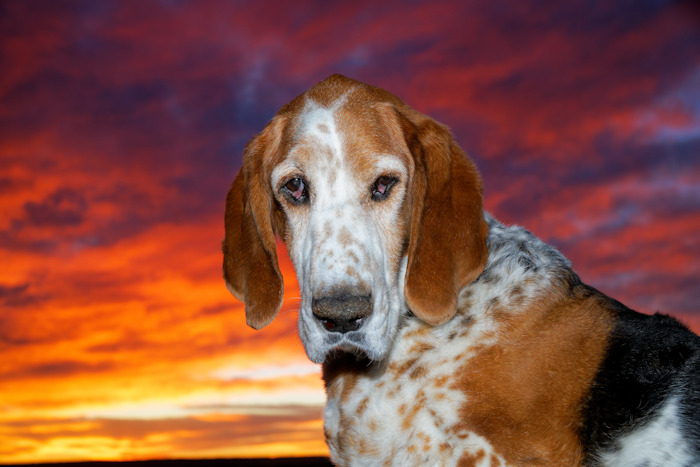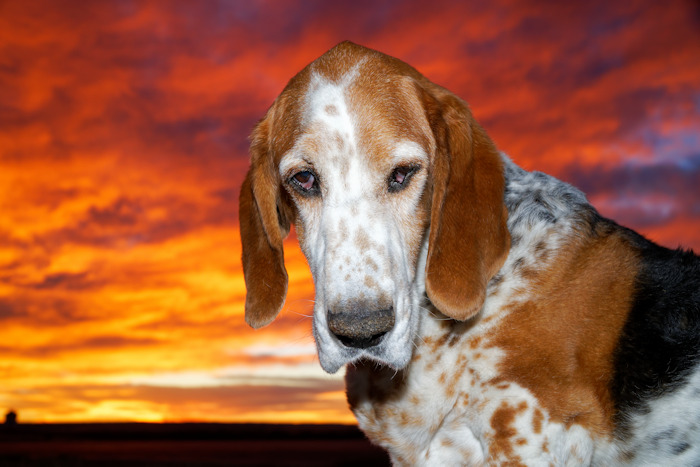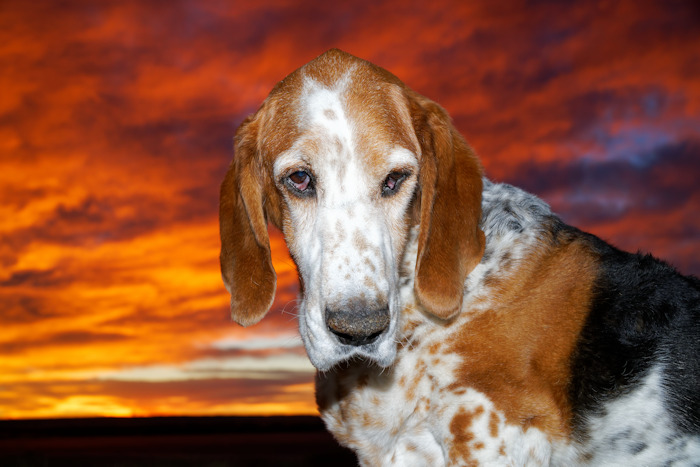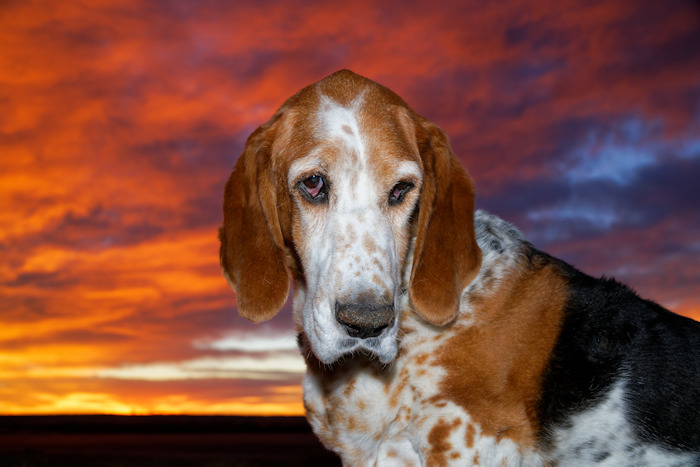 I had to snap these photos in between cars rushing past on Crowfoot Valley Road.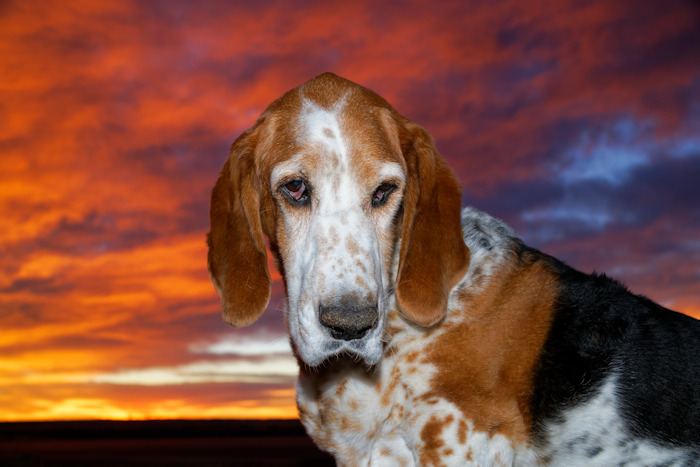 But, all in all, it was a pretty productive sunrise.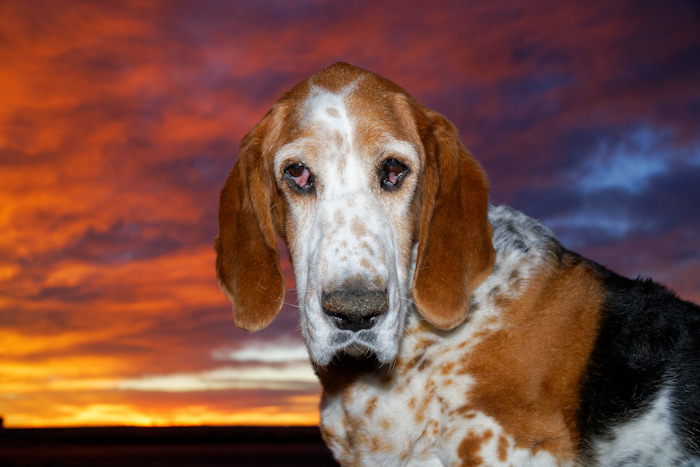 Easy to see however, that those clouds were moving in.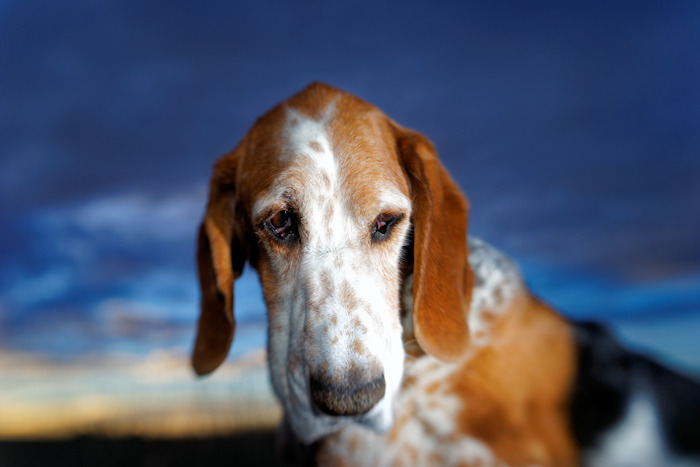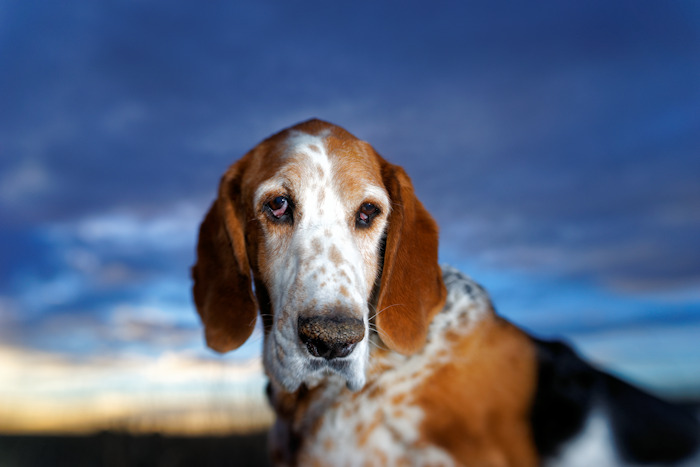 Even the Trio Sweet lens couldn't hide them into something more beautiful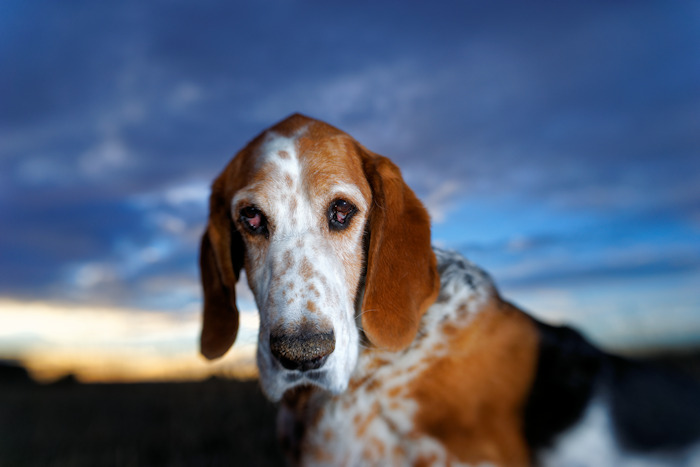 No sooner than I got home from my early morning walk disaster struck, my nose started hemorrhaging. It was bloody awful, I'll woof to you. Mom and dad worked feverishly to stop the flow of blood, but I sure lost a lot. When they felt confident in moving me, they took me to the vet, where I got an IV while my vital signs were tracked. I wasn't as good as new when I got home, but I did survive.
By evening, I was starving!!! Mom and dad made sure I got food and water after I got home, but they wanted to make sure my stomach wouldn't get upset, so it wasn't nearly enough food. Holy basset, I was waiting by the table for diner long before it was served.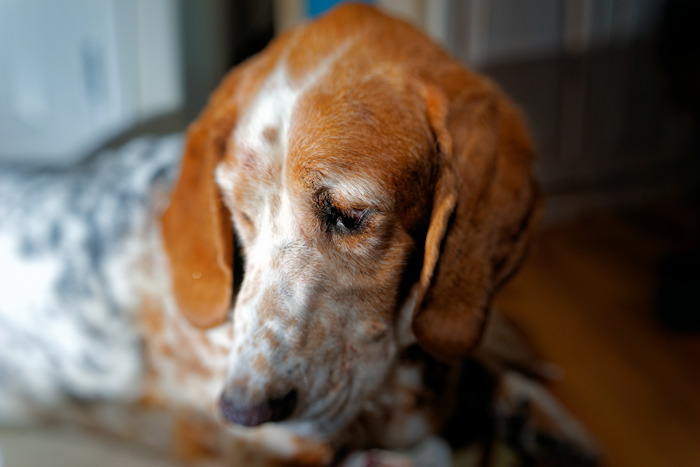 Remember that brisket mom cooked yesterday? That's what was served. Wowie!!! I was one happy basset at the table.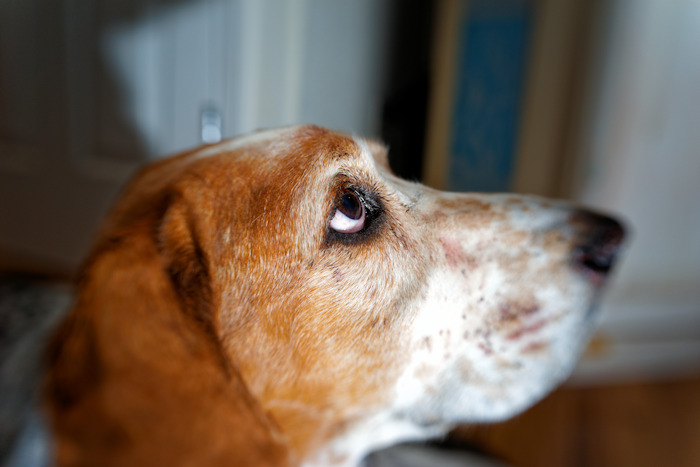 Later on I was feeling much, much better, but it sure was a scary morning for this Porter basset.
Dog oh dog, we bassets are a good looking bunch.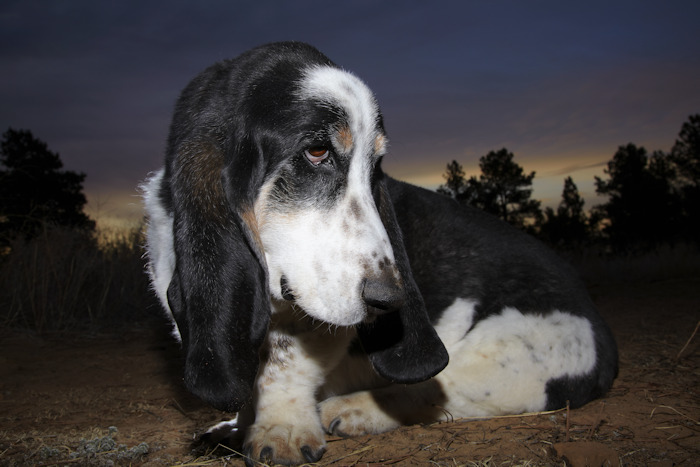 Whether we're racing along…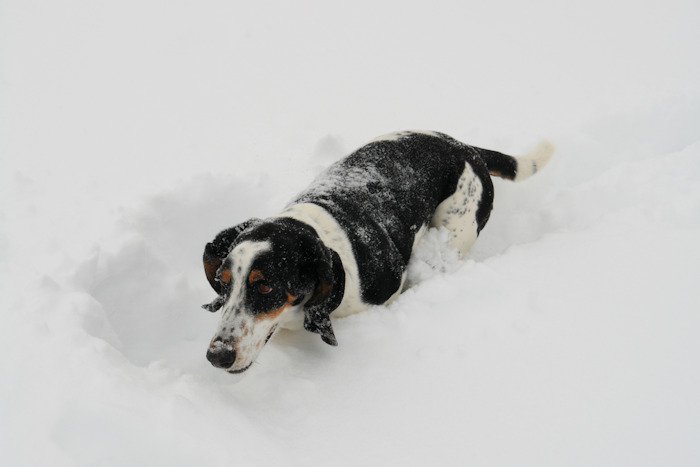 or alertly standing…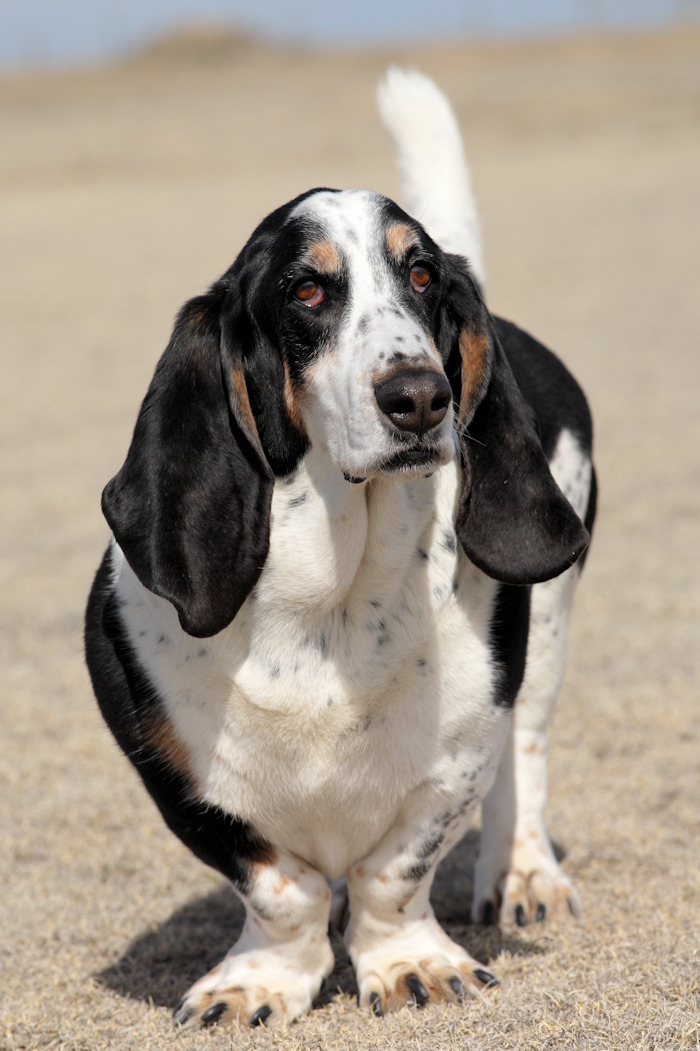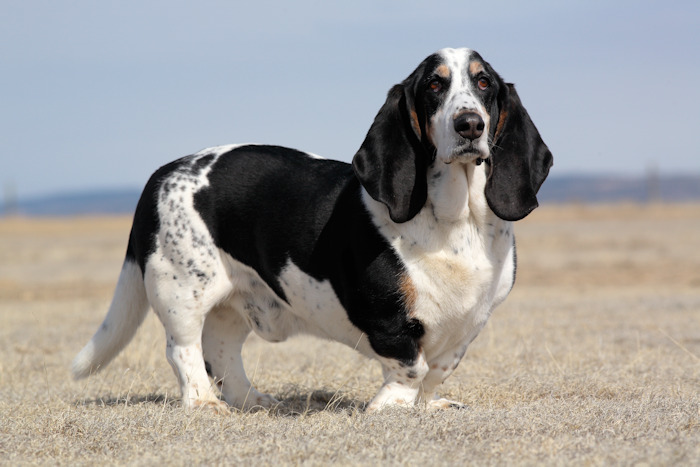 or just hanging out,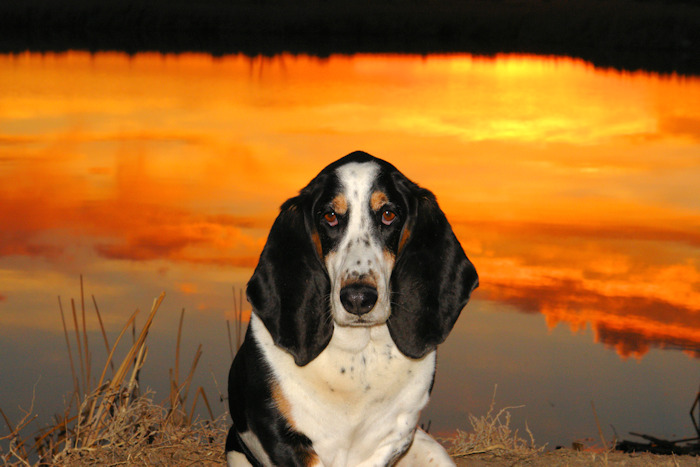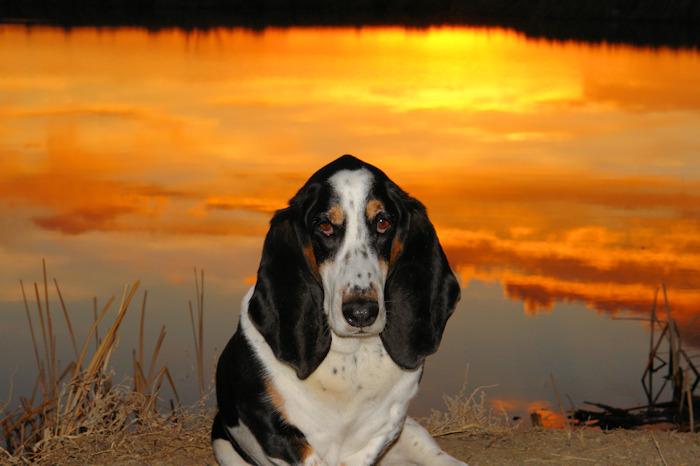 we always look noble!