Today is supposed to be mostly cloudy according to the weather folks. I'll woof to you that the sunrise sure was promising.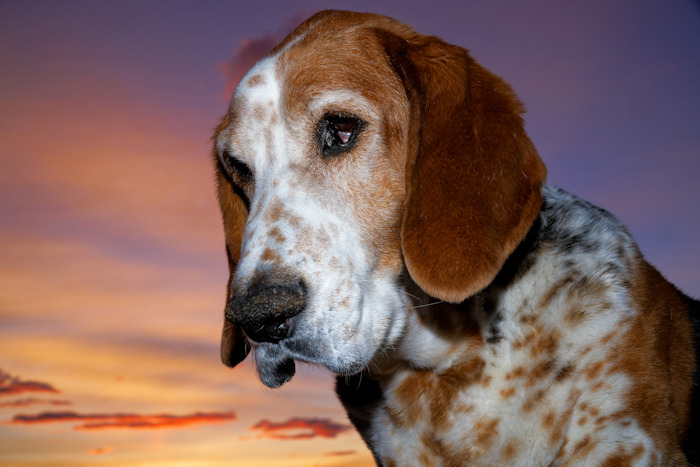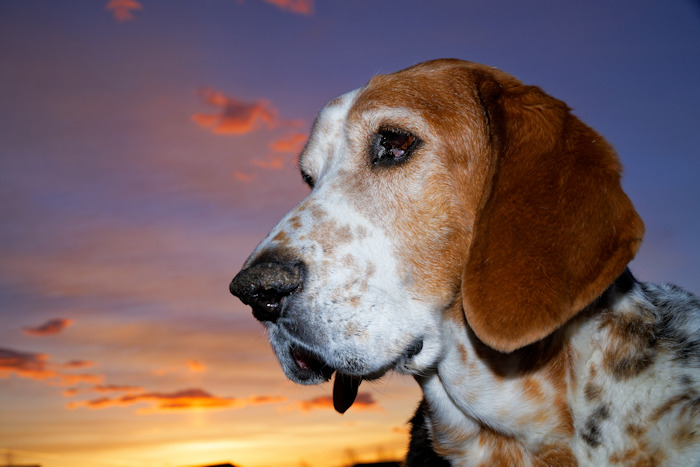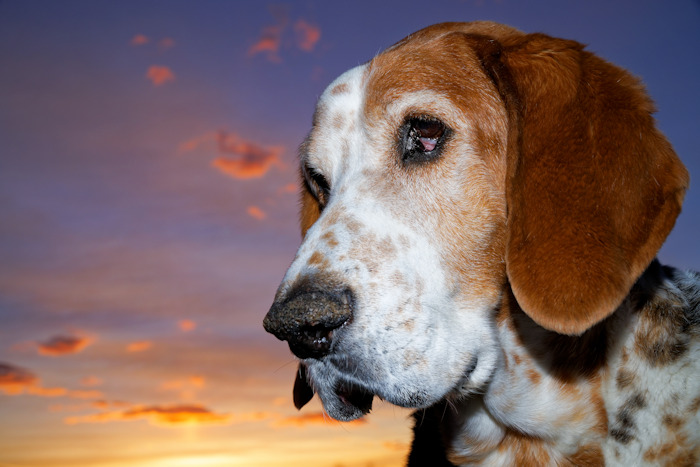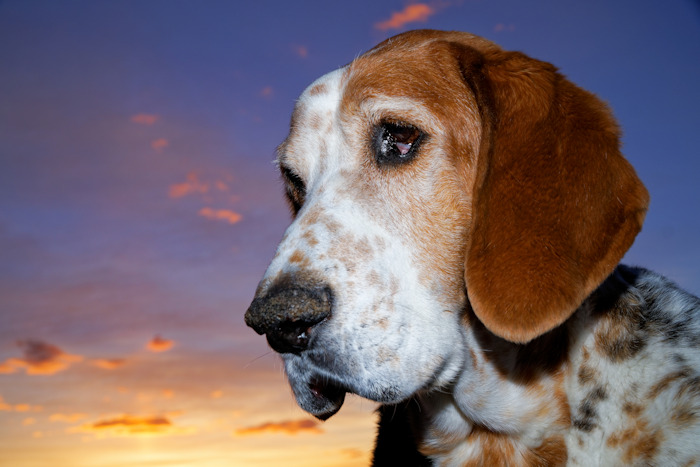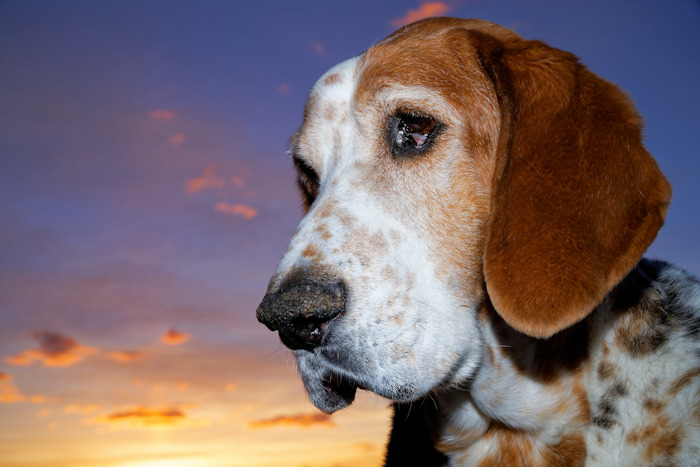 Sure looks like a lot of blue sky for mostly cloudy.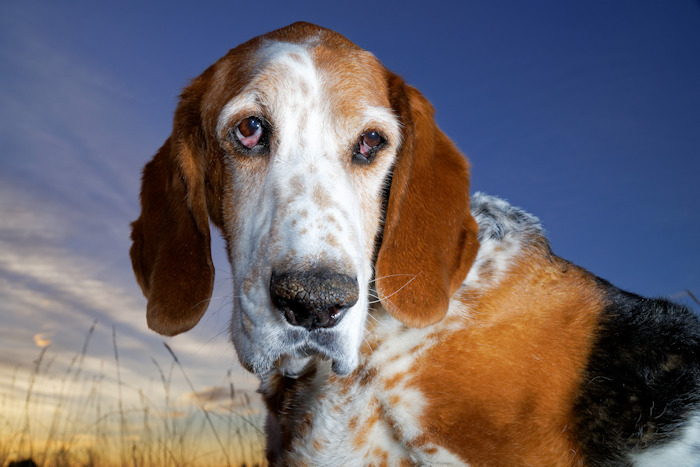 You know what worked really well this morning? The Laowa 15mm lens.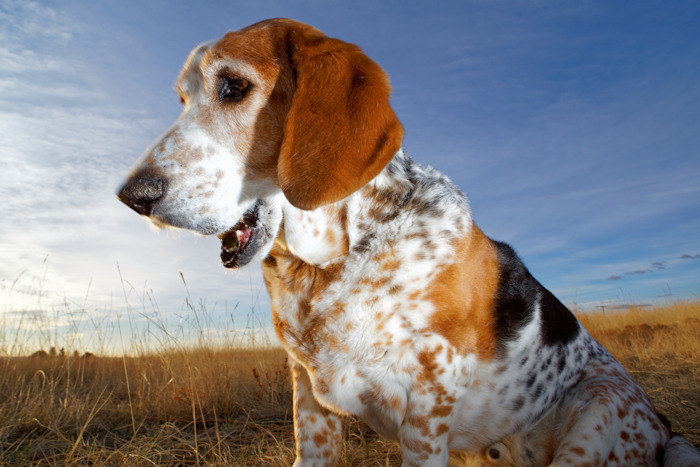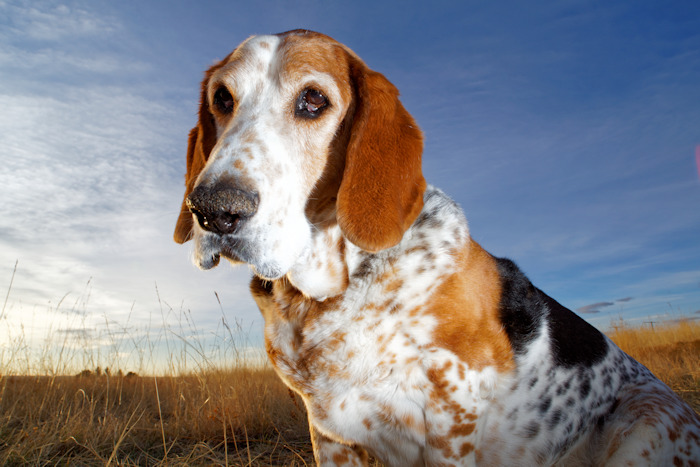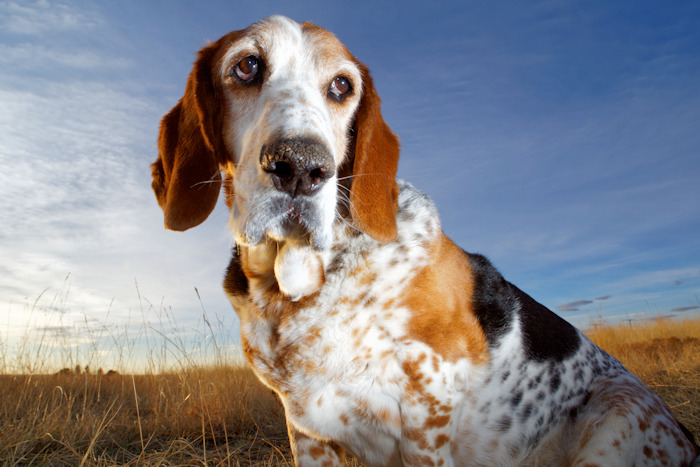 Seriously, don't I look ever so cool in the next pic?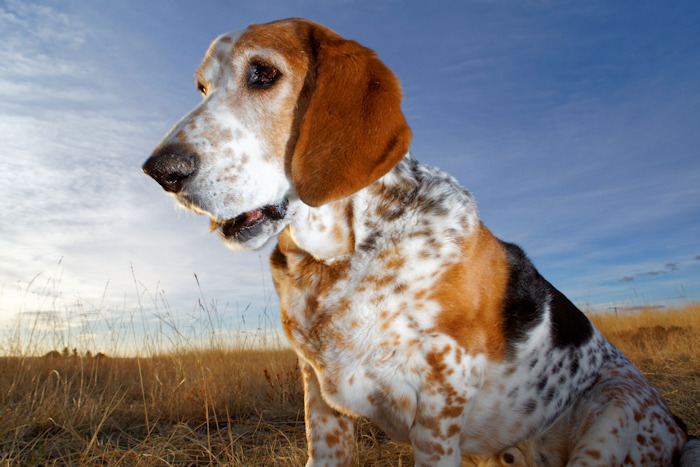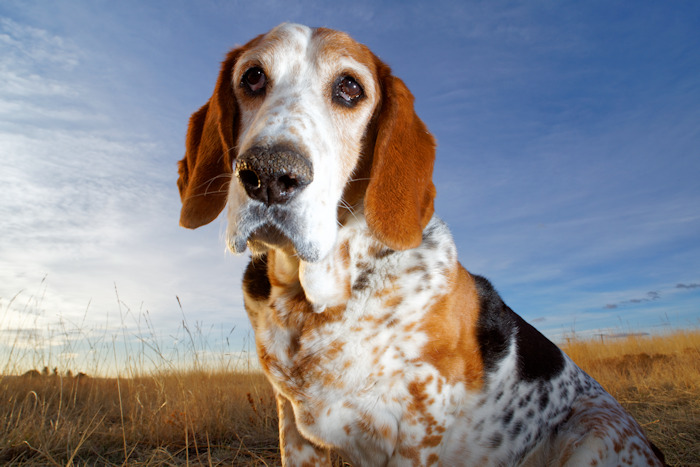 Looks like fine art to me!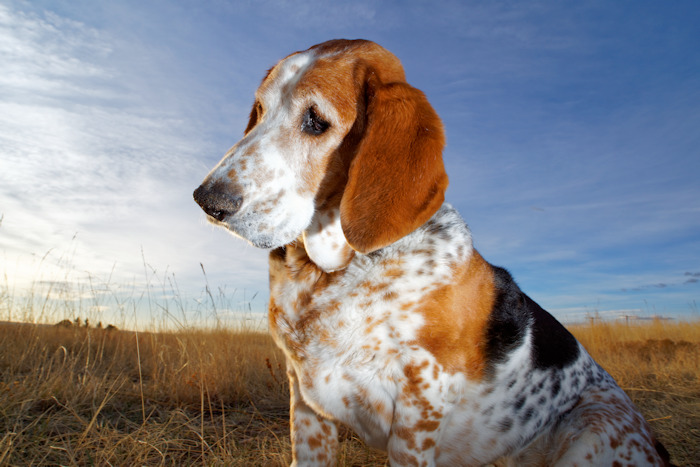 Most definitely, fine art!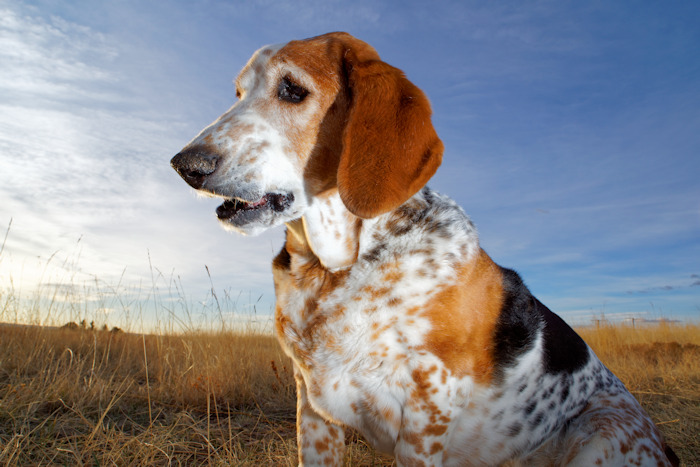 Dog oh dog, I was hot on the shutter button for this photoshoot.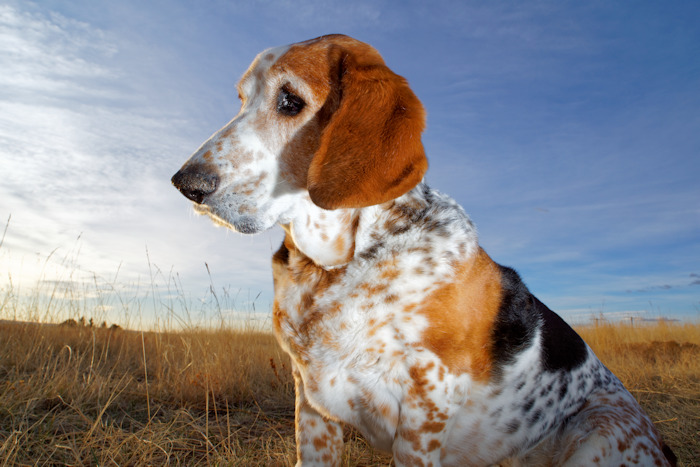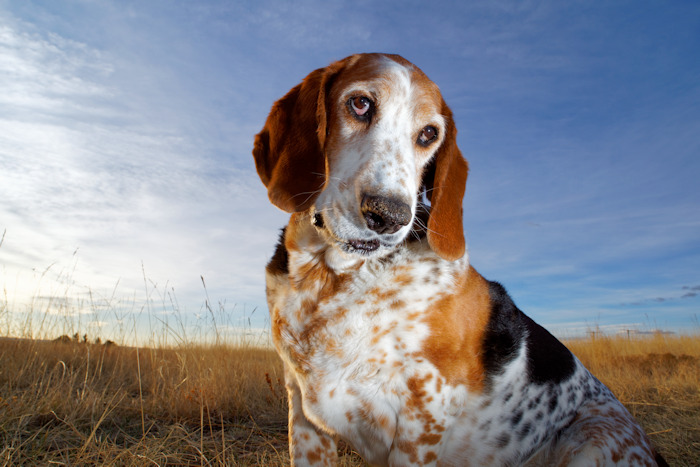 You agree with me, right?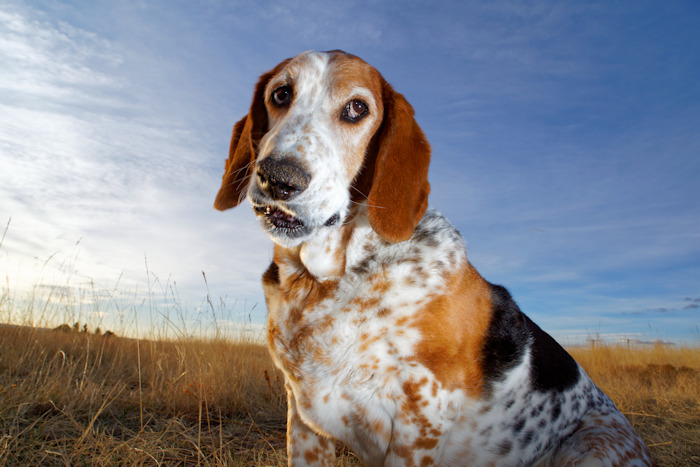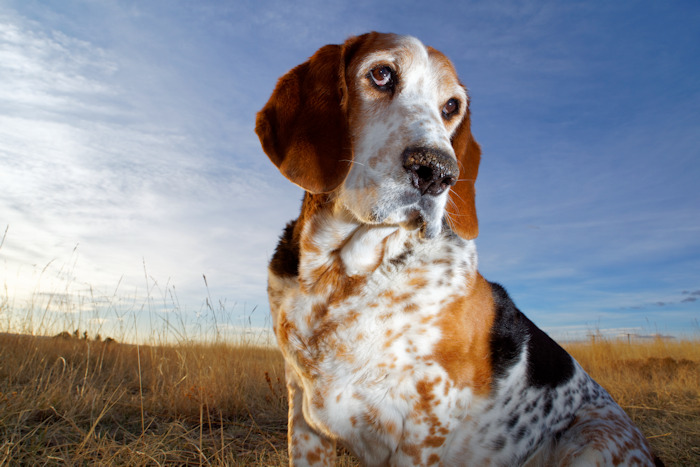 Thanks so much!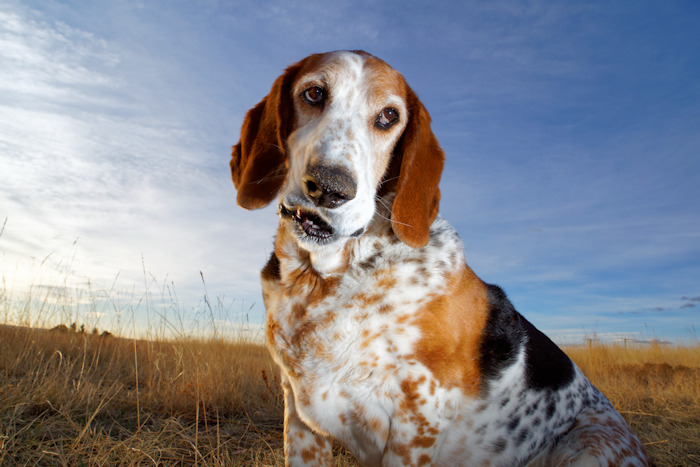 I did attempt one of those golden grass shots, but the sun was a little more blocked than I like.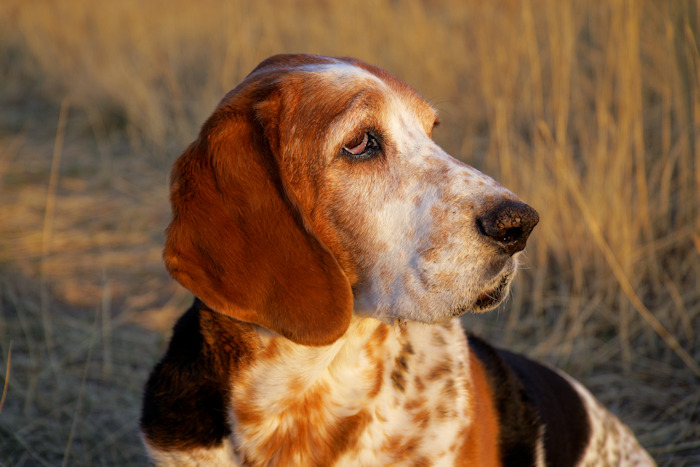 Later in the morning with a decent amount of sun, I hopped to it.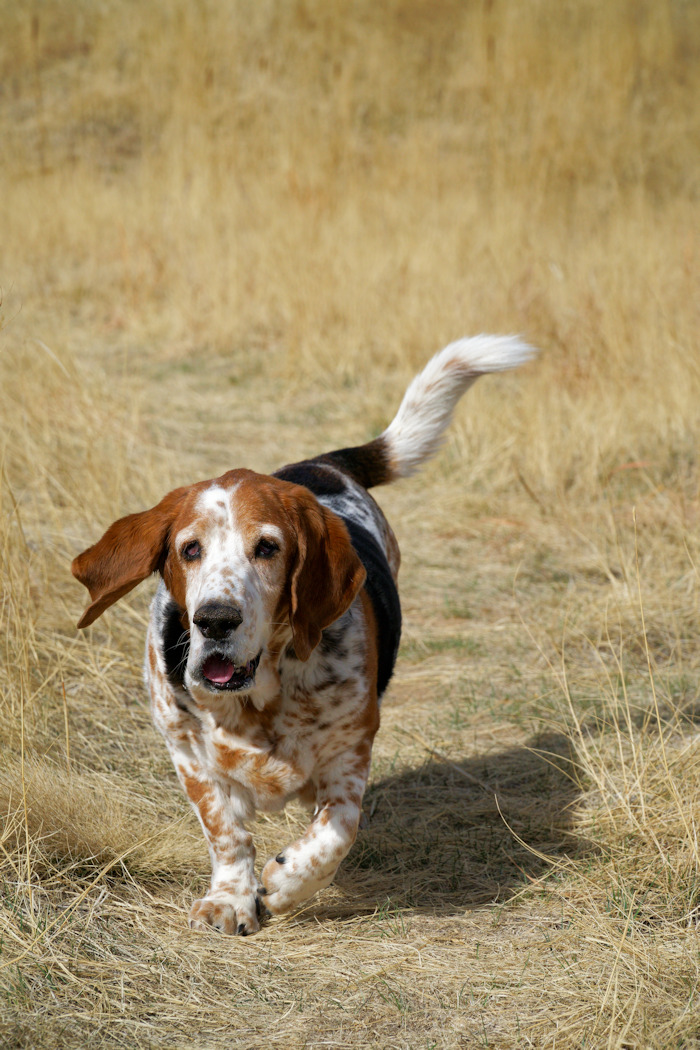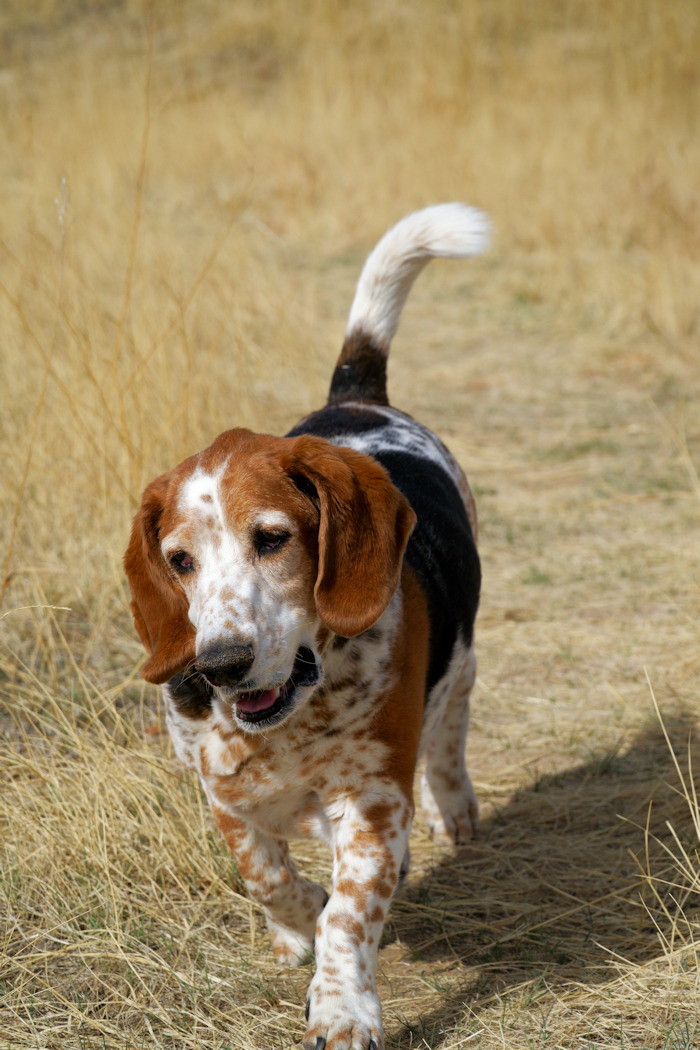 I needed a Sweet fix with blue sky.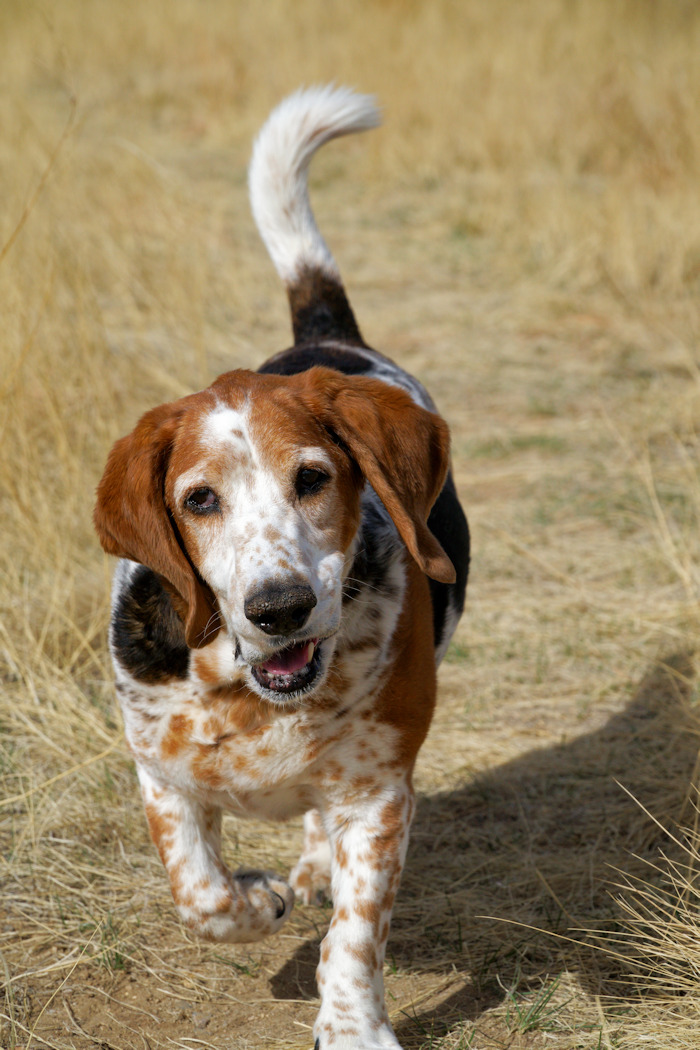 I do love that Trio Sweet.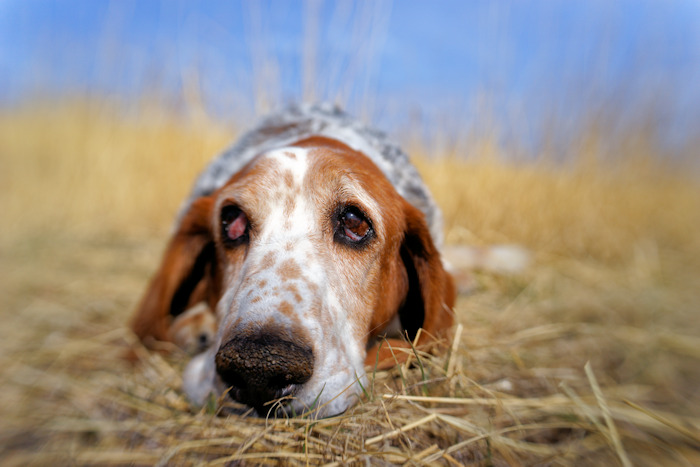 But, unlike the 50mm Sweet, the Trio Sweet doesn't work so well with the Picture Effects.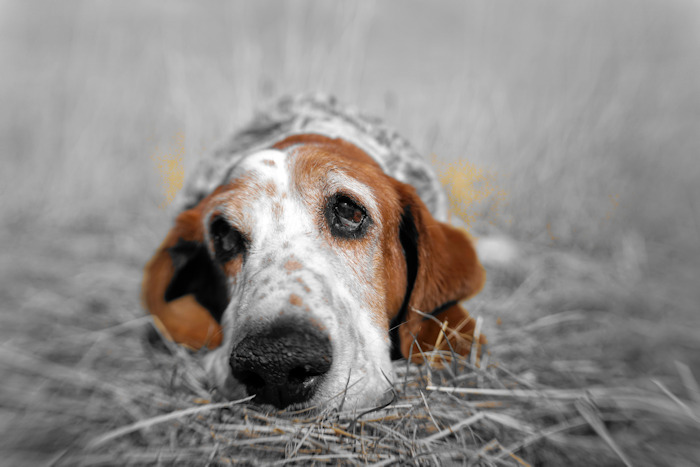 I tried the Trio Twist with Picture Effects too.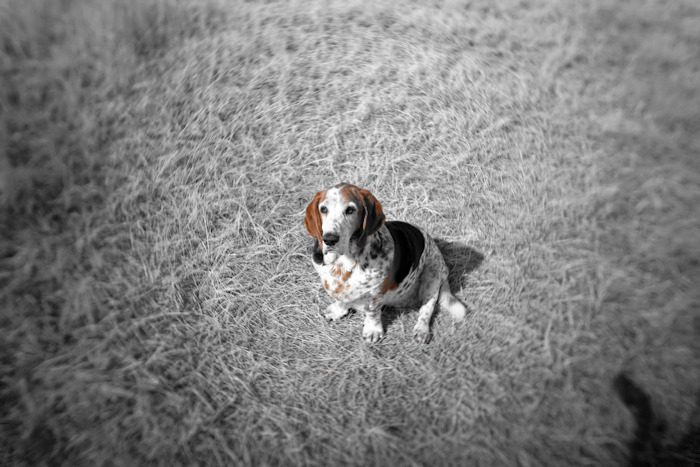 Not so great either.
But dog oh dog, for Game of Bones the Trio Sweet sure does look great!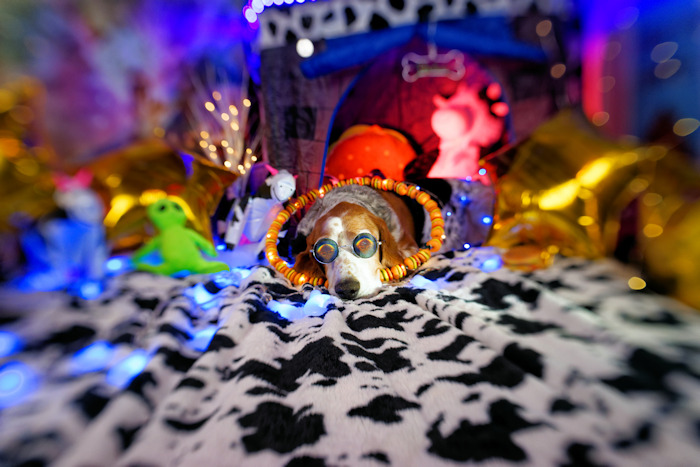 Notice that mom had a space theme going for this Game of Bones photoshoot.
How about the alien glasses from Roswell?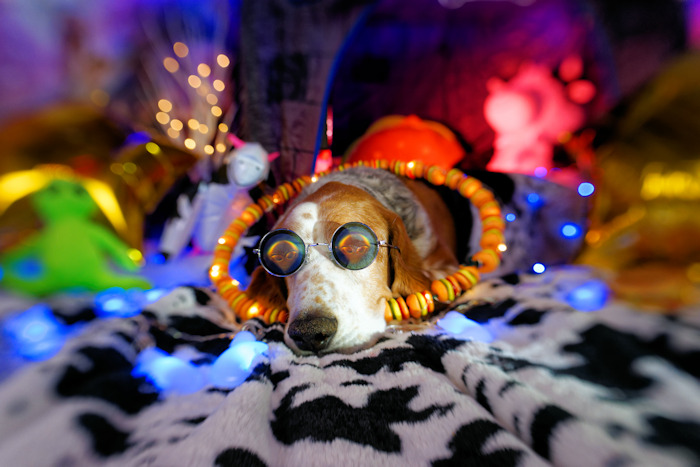 Don't worry, it's just me, Porter basset, behind those glasses.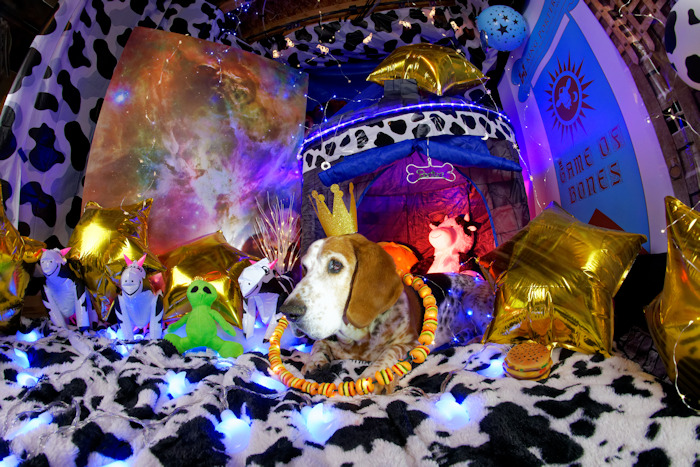 I haven't been abducted by aliens.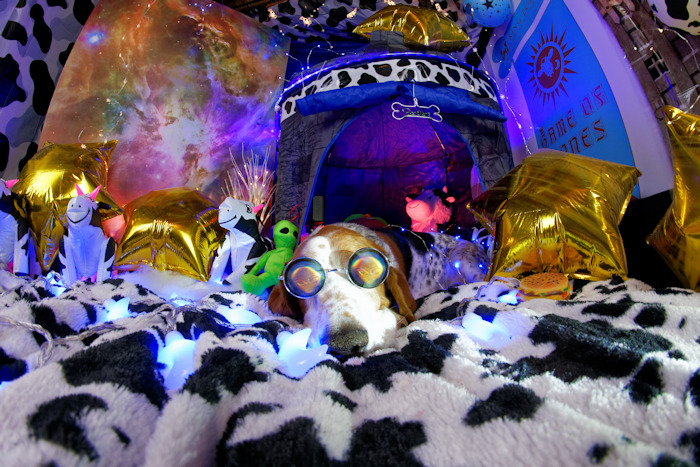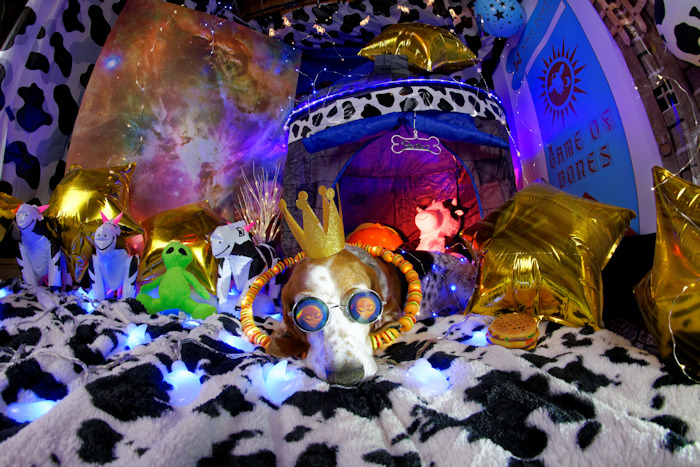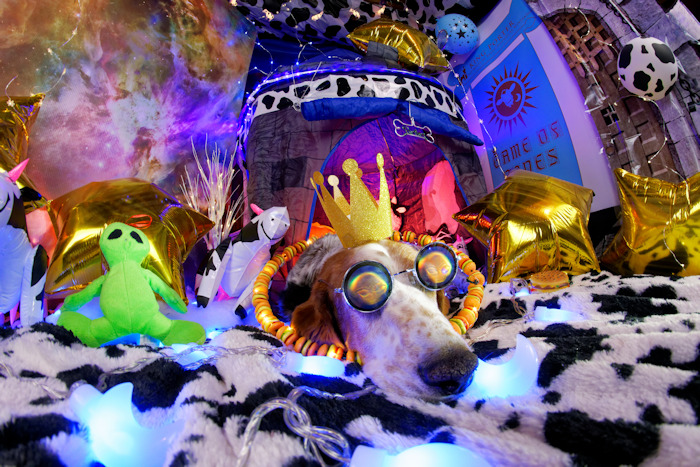 But, I do look cool with the space set and the alien glasses, no doubt about that!
Even cooler!!!!!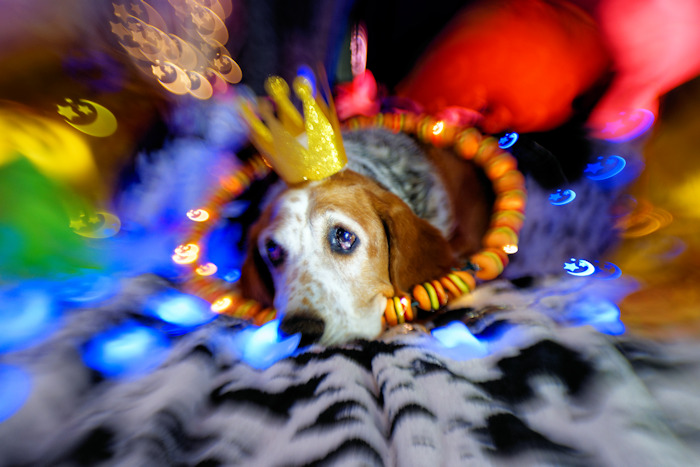 One of mom's aperture disks.
This one is a stars and moon aperture cut out. No photoshopping involved.


Pretty amazing, huh?!!! But then, my mom is pretty amazing!!!!
March snow isn't so bad.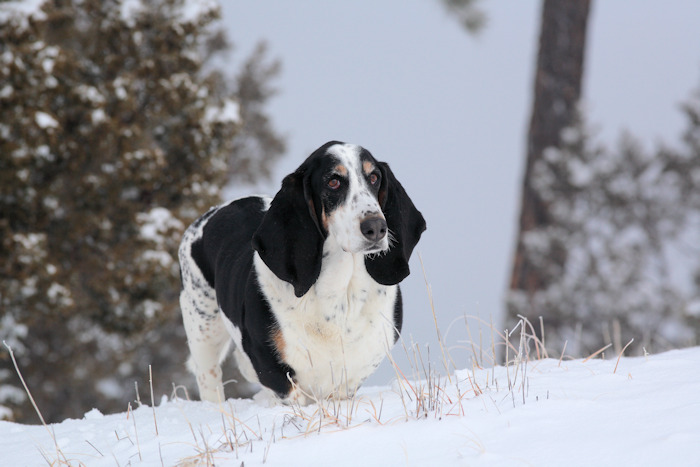 Heck, George would greet it with a howl.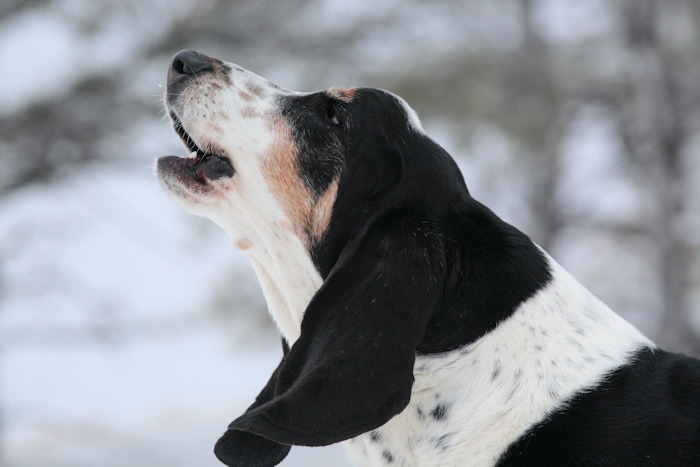 But, even better are nice spring days with decent sunrises…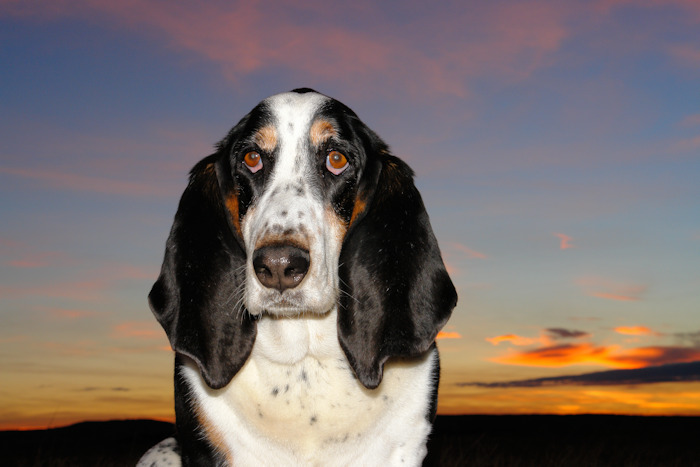 great hiking in the sunshine…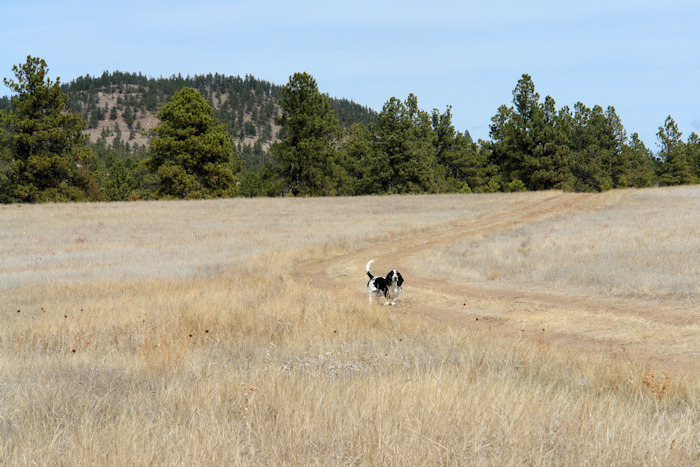 hanging outdoors with friends in the sunshine…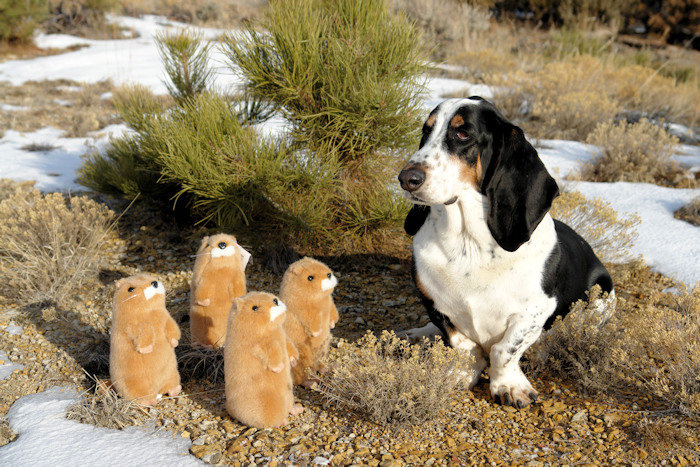 watching trains in the sunshine…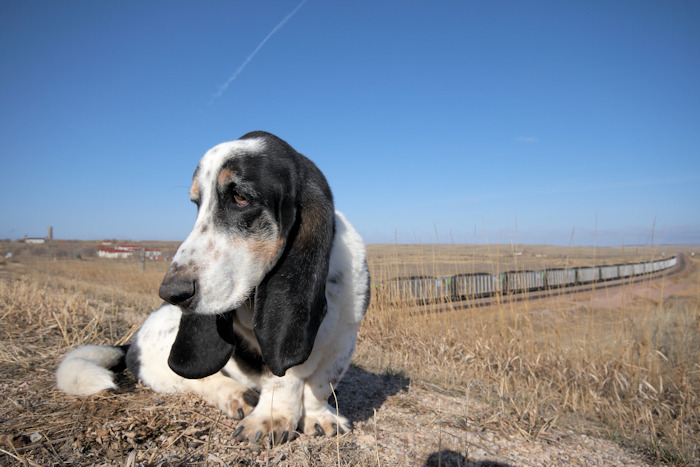 and decent sunsets.