I dunno how it works. They keep forecasting sunny days and then it doesn't happen, and I have to scramble to get early morning photos before the clouds take over.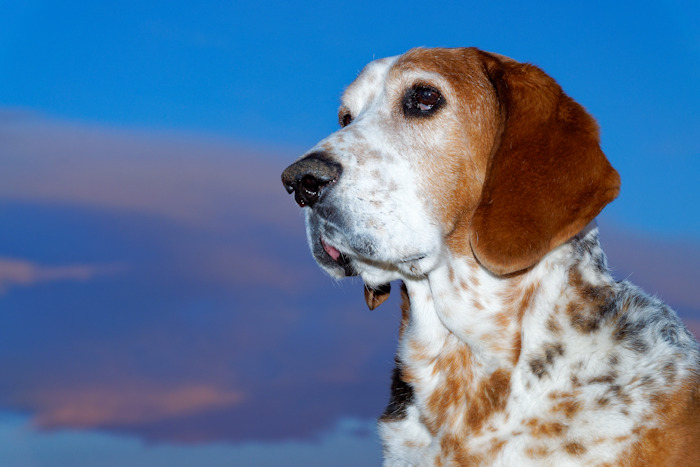 At least the waning moon was out for a little bit.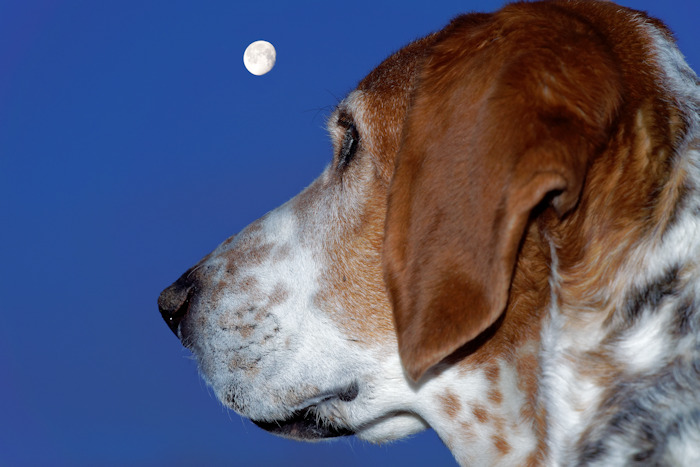 And I was able to play around with the Godox off camera flash.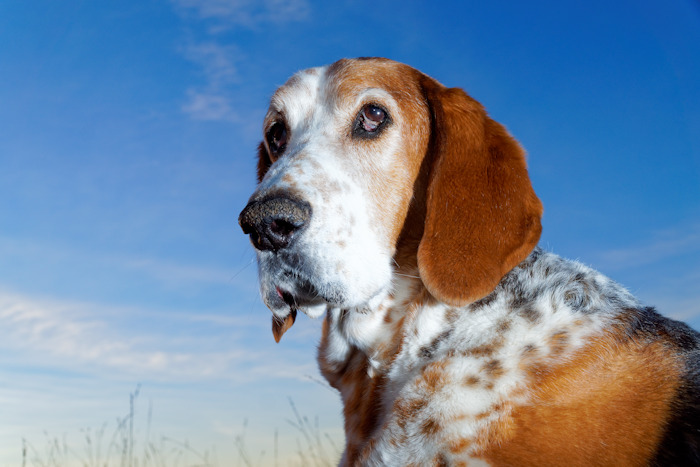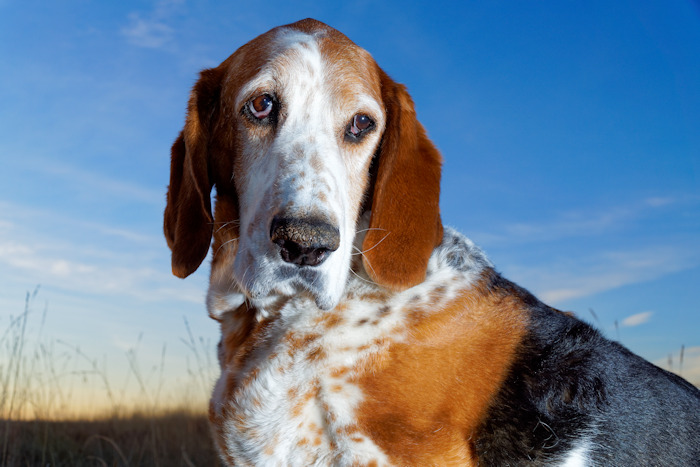 Dog oh dog, I'm a handsome guy!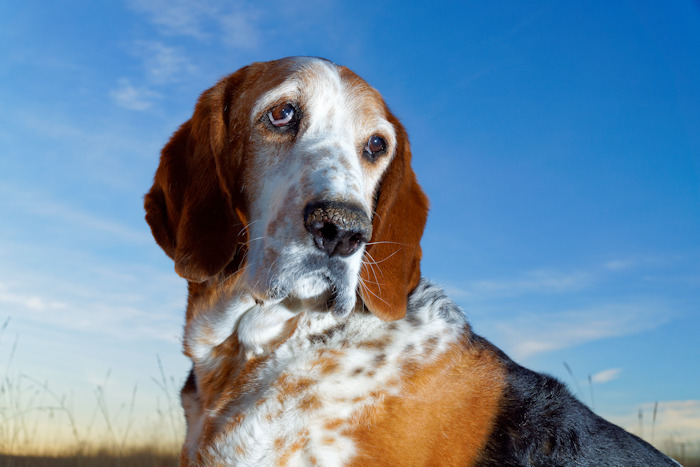 I then tried the off camera flash with the Lensbaby Sweet 50.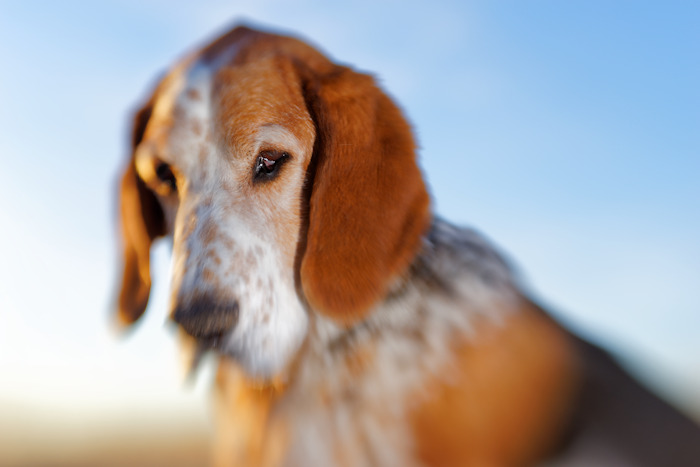 I wasn't having much luck focusing, cuz the sun rays were blasting the viewfinder.
Facing the other way from the sun made the focusing easy, and the colors were pretty darn nice.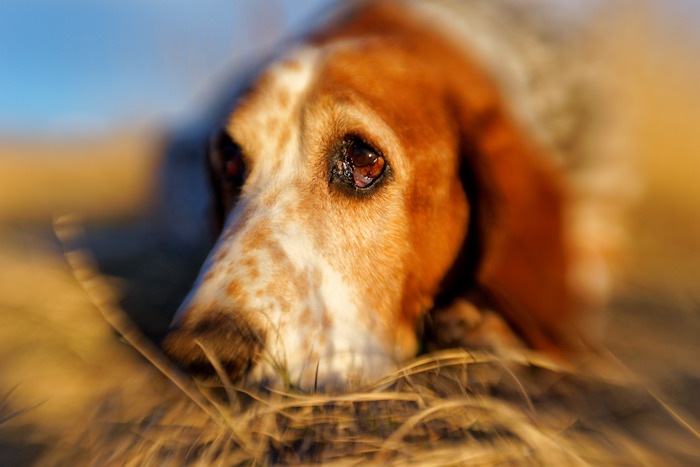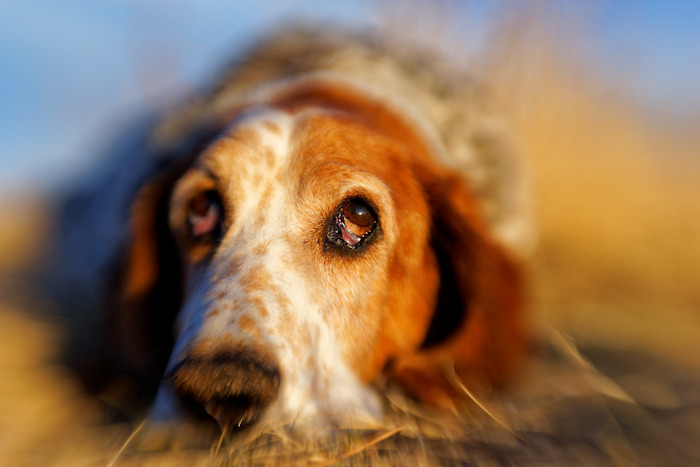 Don't look now, but here comes those dang clouds.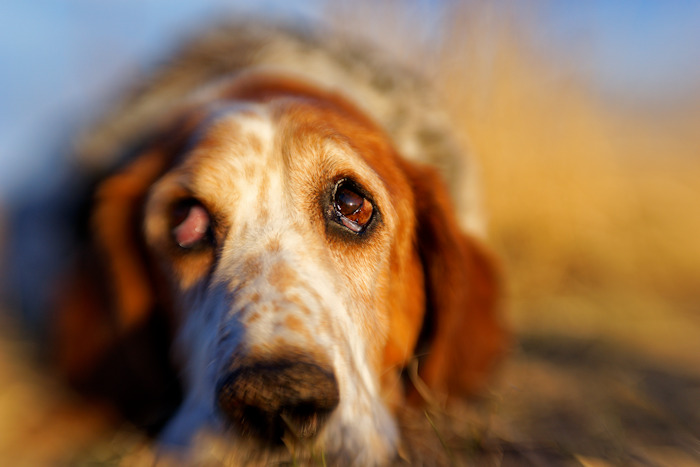 Holy bassets, those clouds sure do move butt to cover up the sun before the morning really gets going.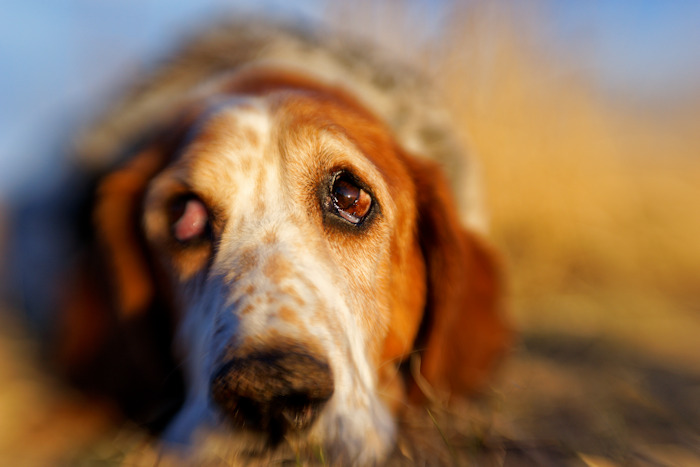 Time for breakfast!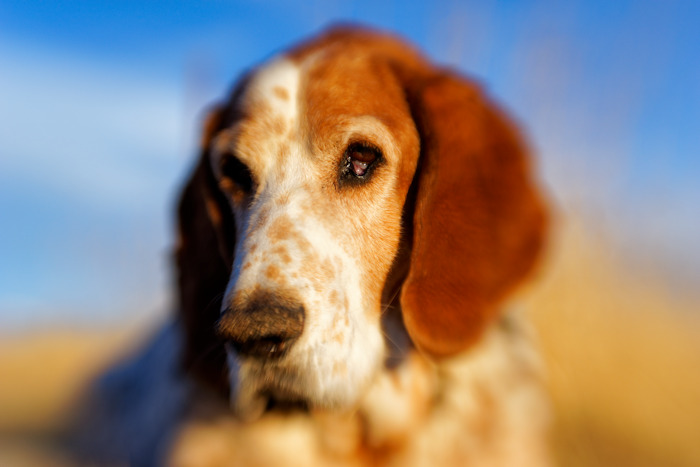 Not a bad day for lazing about. That meant I was really ready for Game of Bones!

Mom was her usual sweet self and took me to Wendy's for a triple burger as payment for Game of Bones posing.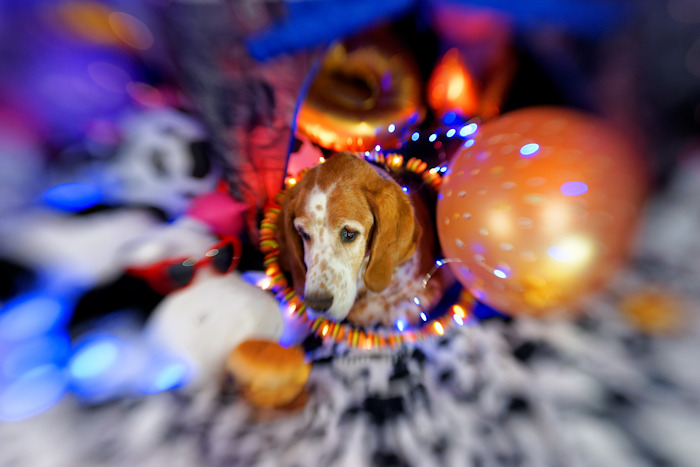 Mom was trying out those aperture disks again.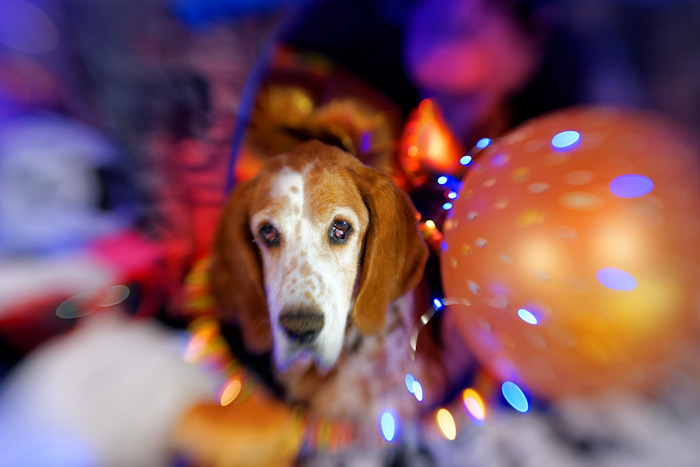 I do NEED some of her photos with those apertures disks to post.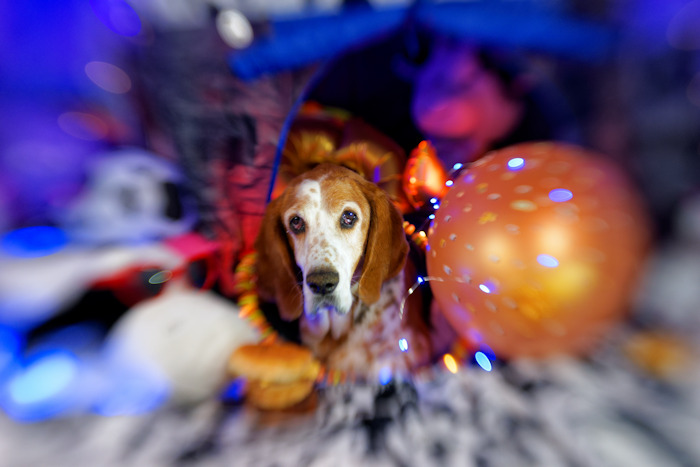 Here's the Trio Sweet.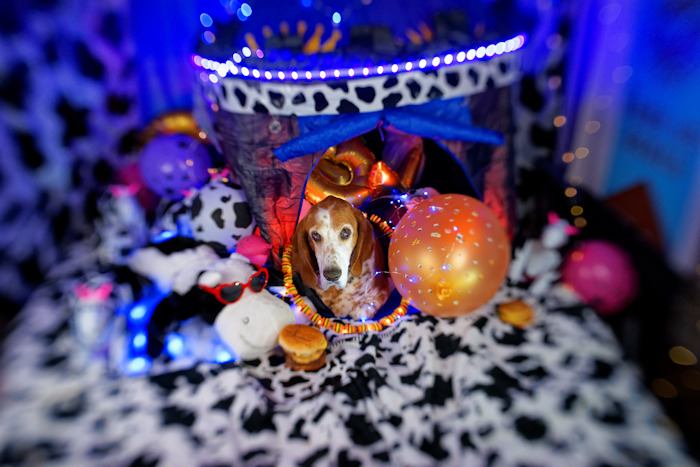 Here's the Trio Twist.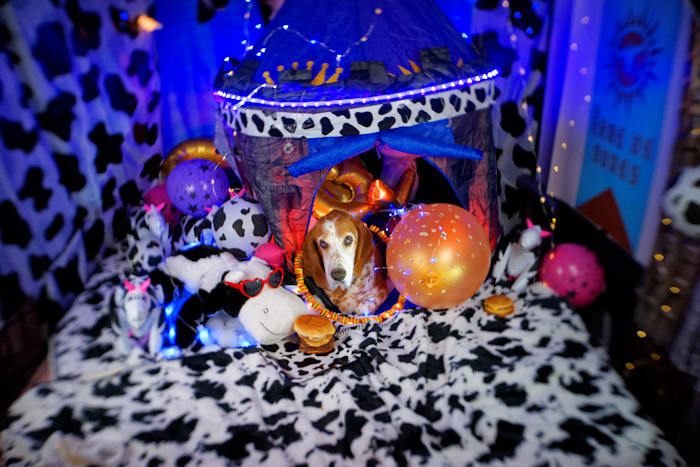 I still don't get much twist on the Game of Bones set from the Twist, but the Sweet sure is sweet!
Pretty productive day for this Porter basset.
George always asked dad first thing in the morning, "What's up today, dad?"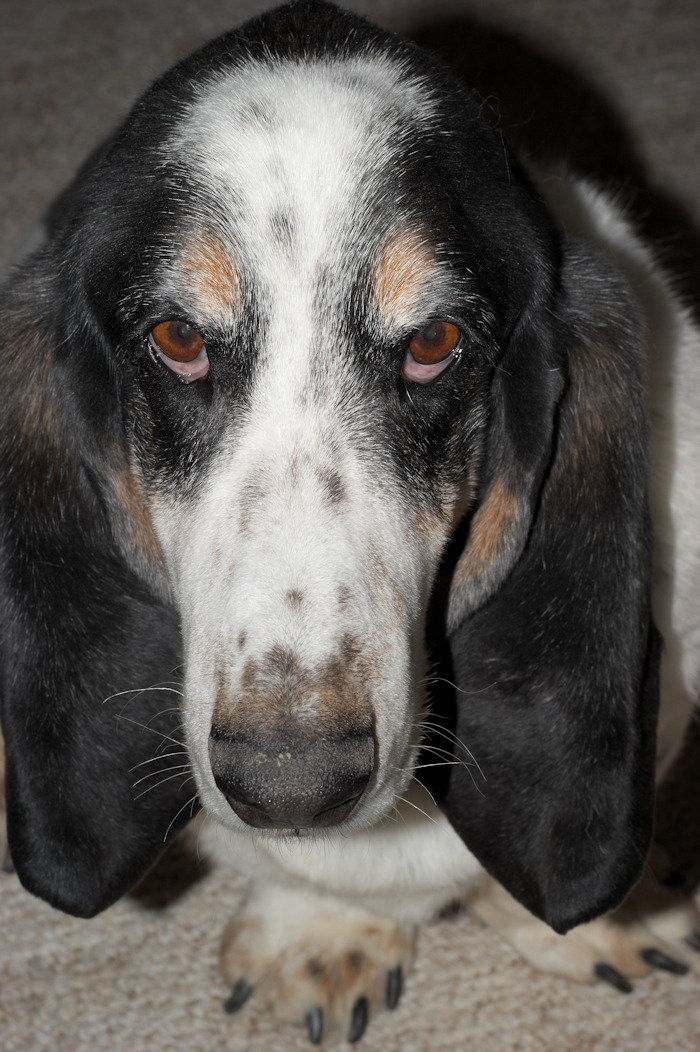 You could bet greeting a good sunrise was always a hoped for thing.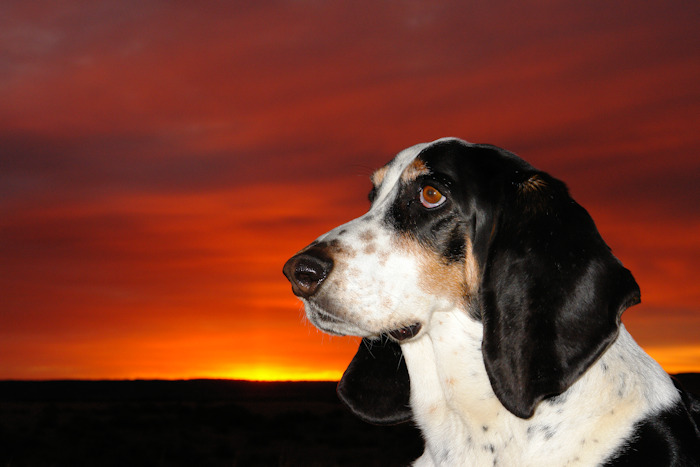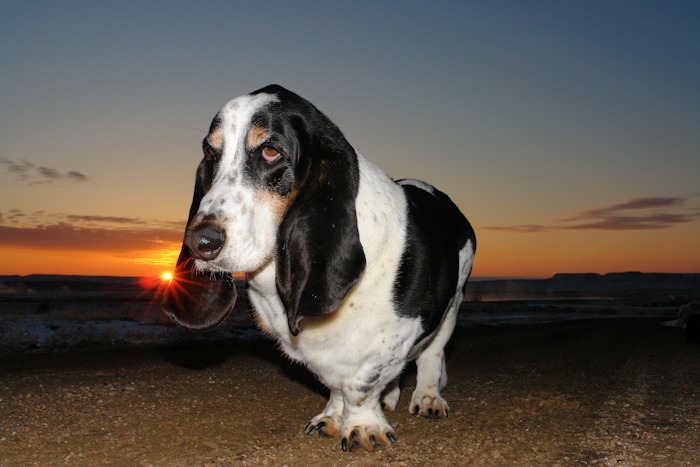 And getting out and about in the woods was an important part of the day,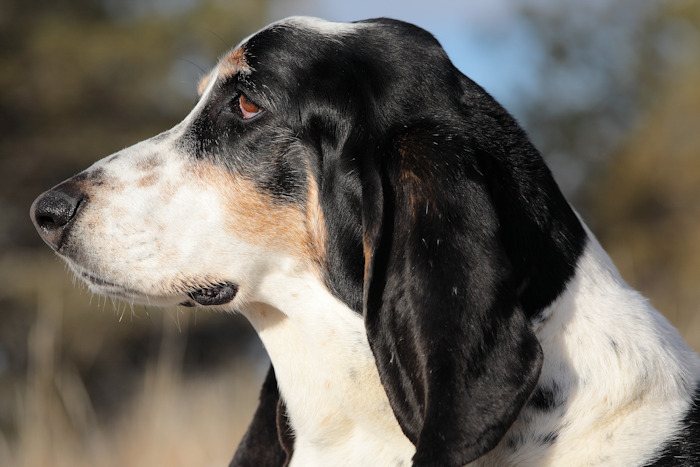 especially after a good run on Basset Back Ridge.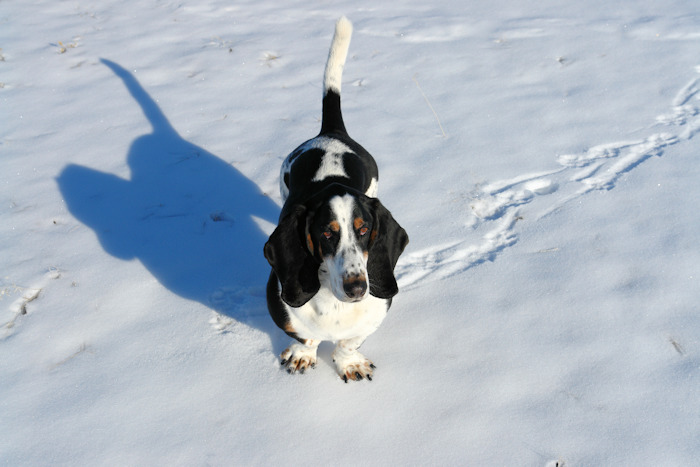 Finally, enjoying the March sun was a warming thing to do, when the sun was out, that is.