Hey, the forecast said for mostly sunny skies today!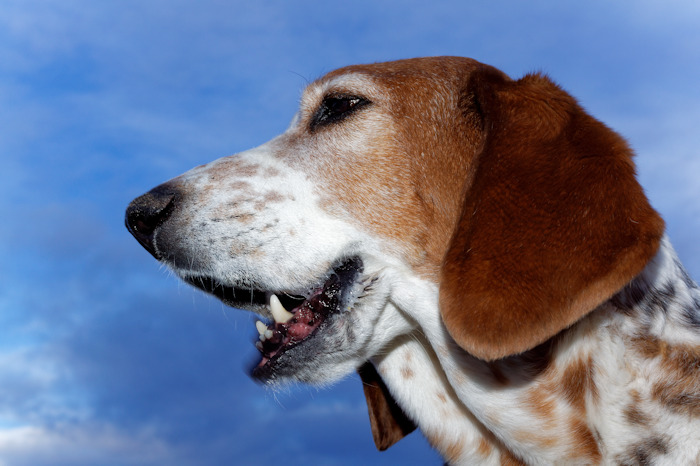 So like, what's this all about?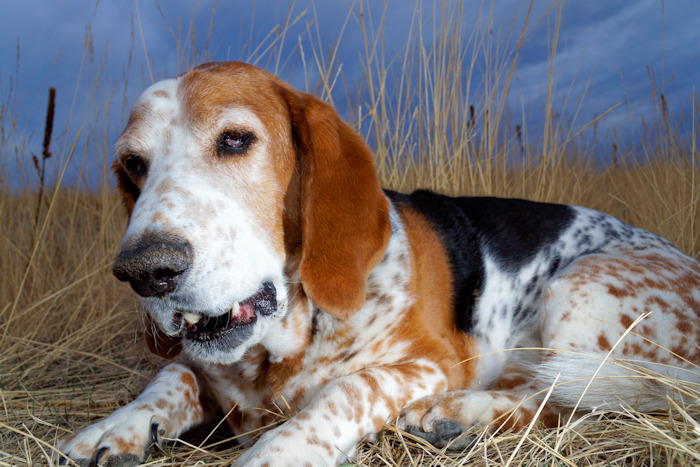 Guess I'll have to practice my flash technique this morning.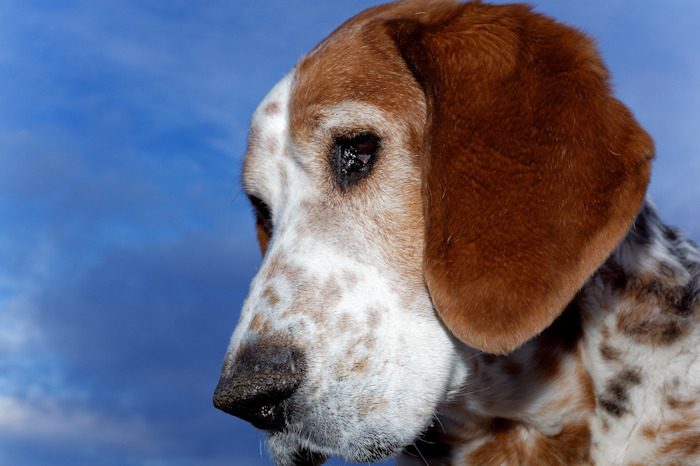 Godox remote flash and basset anyone?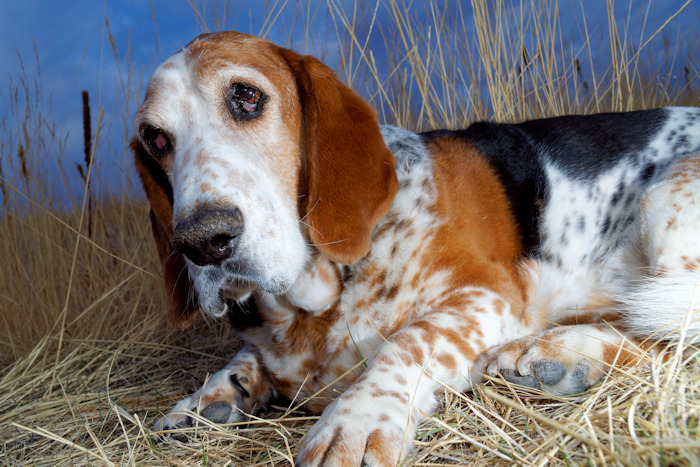 So far the Godox transmitter and flash are easy to use and work quite well.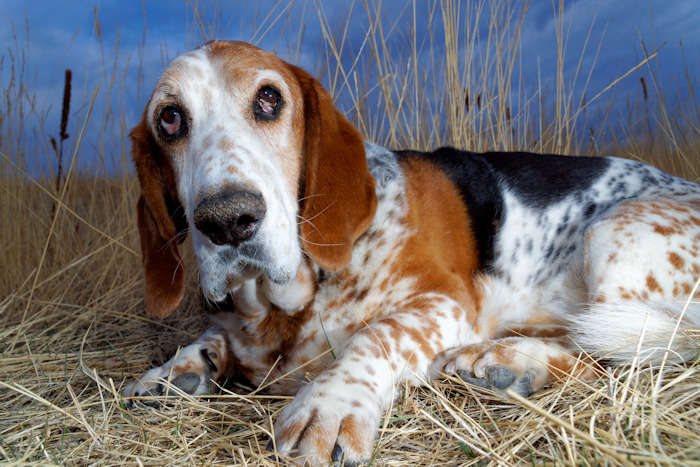 I wonder if I should buy another Godox flash?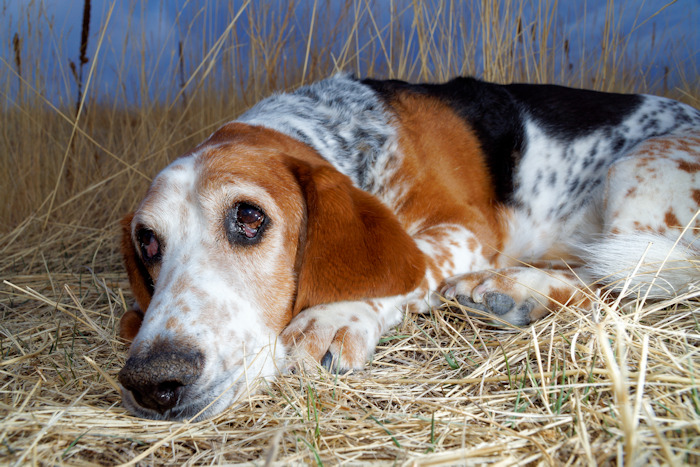 Or maybe two?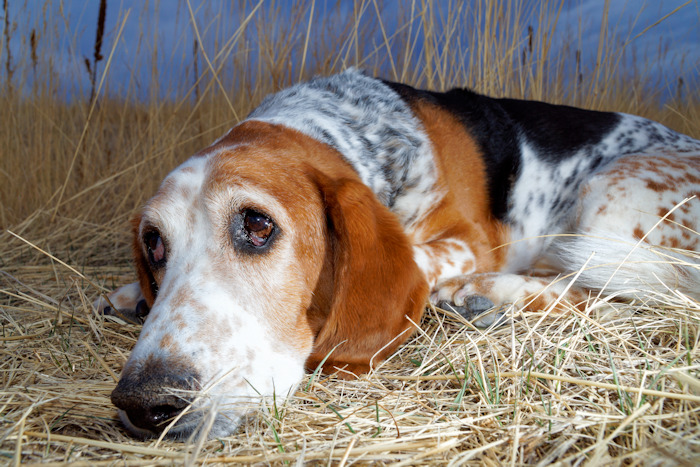 You combine the Godox flash with the Lensbaby 50mm Sweet lens and stir in (off the Sony A7) some Picture Effects…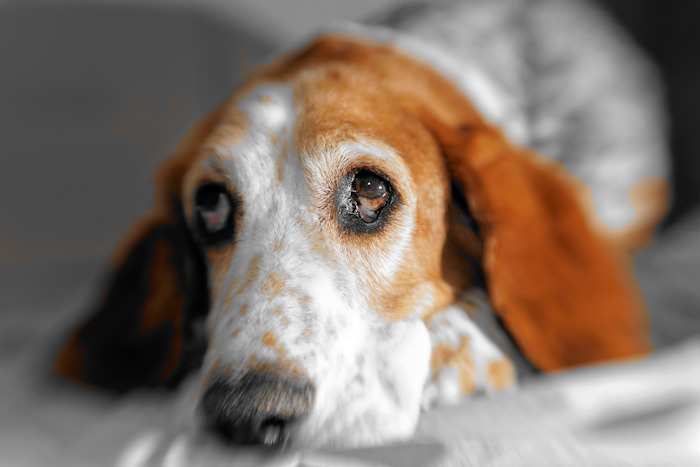 then you'll have "basset eyes have it!"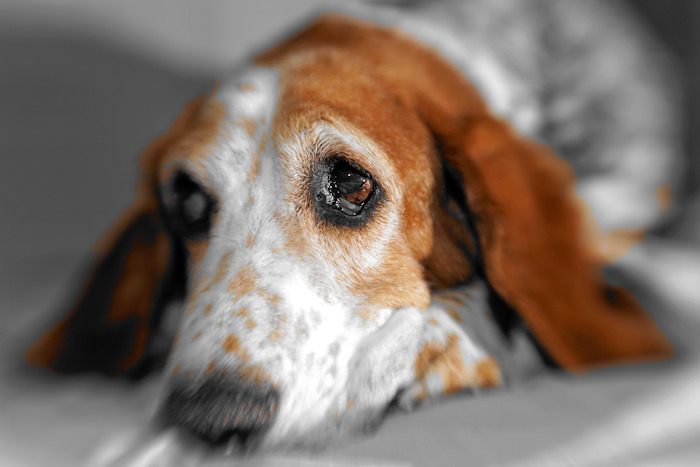 Cool!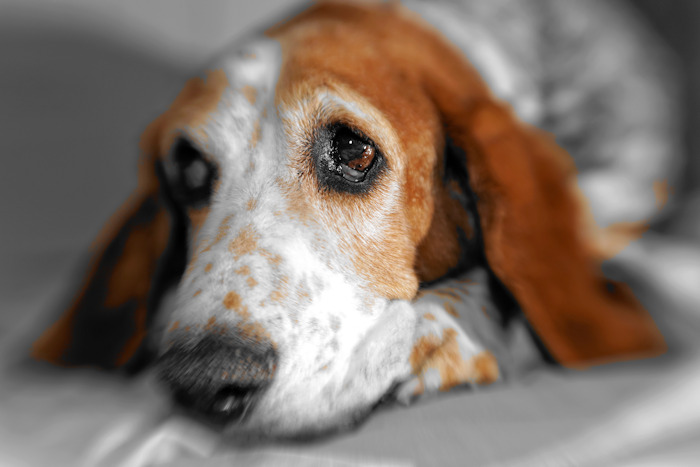 Oh wait, after a Burger King breakfast the sun popped out for about ten minutes. Run to the sun Porter!!!!!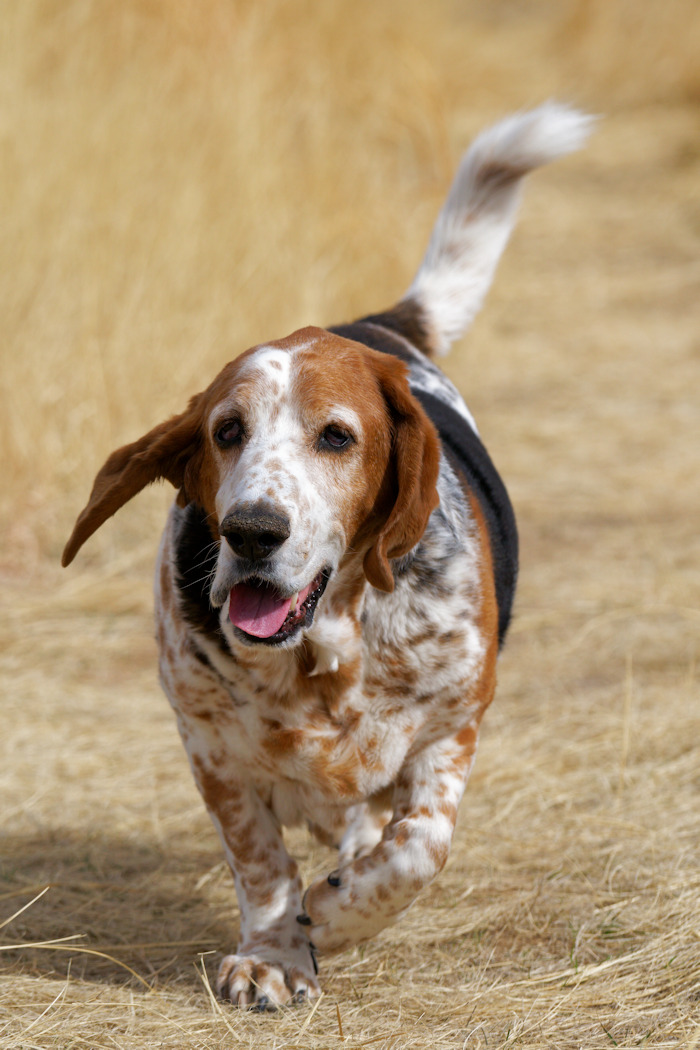 This is nice!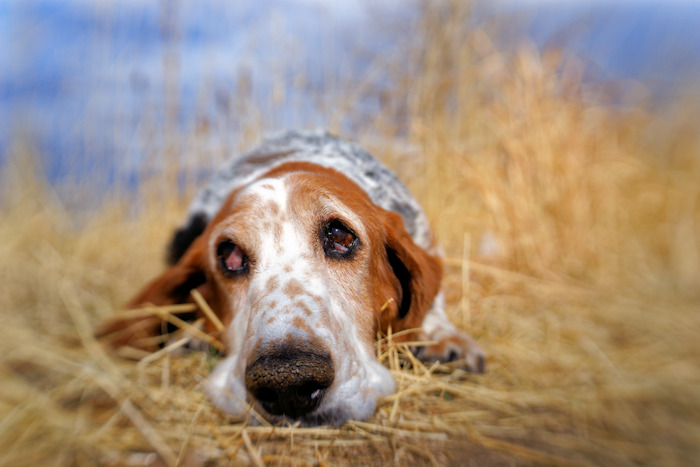 "Wouldn't you agree, Minion Bob?"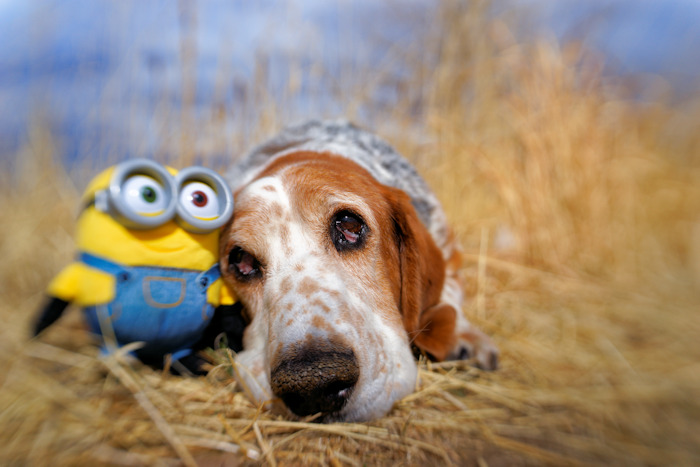 He understands me well.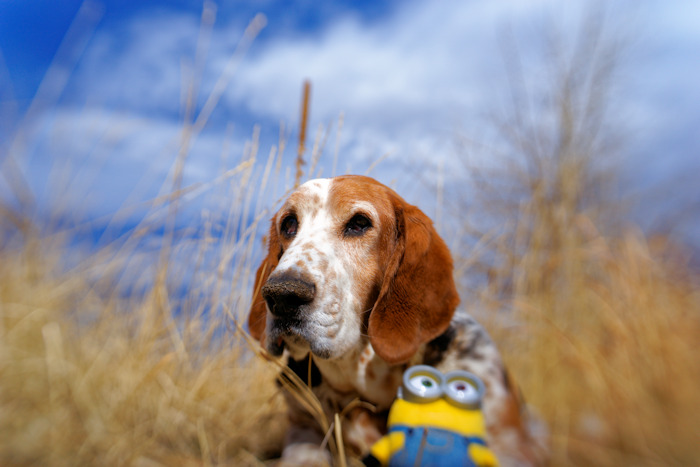 Since the clouds were the order of the day, mom took me to Wendy's to brighten my day. Guess what I saw in the lot next to Wendy's?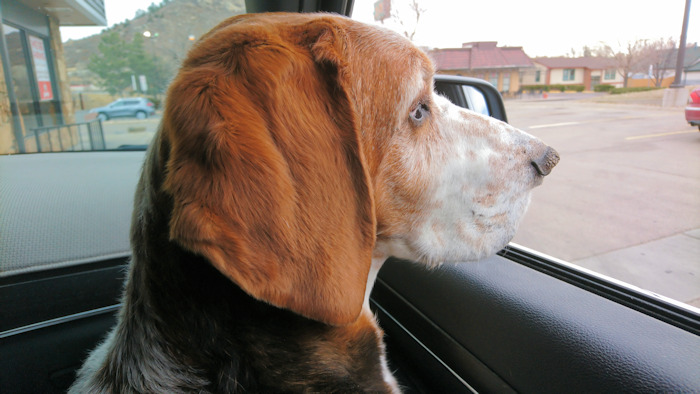 A squirrel!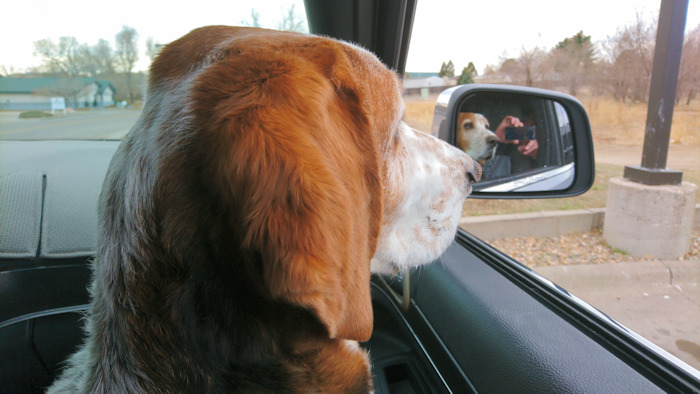 Please, please, let me out of the Jeep!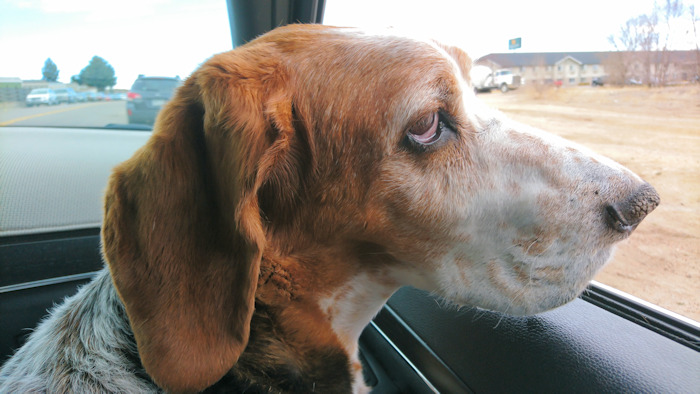 I didn't get out of the Jeep, but that's okay since I went home to my Wendy's burger and Game of Bones!!
We tried out the Lensbaby 80mm Edge on the Sony A7.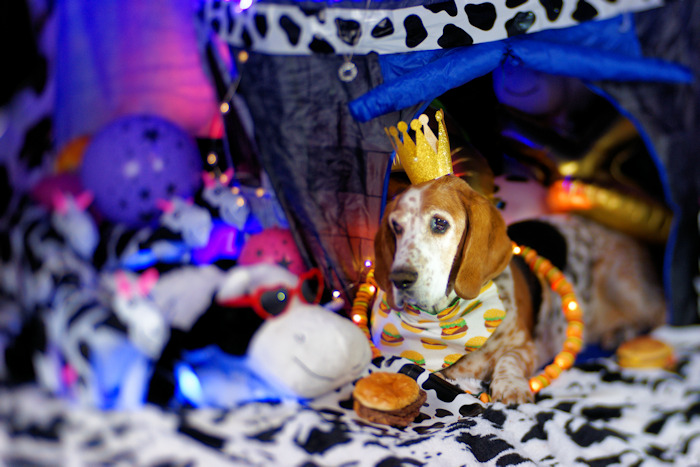 It's kinda cool how you can tilt the lens so the focus runs in a line from the corner of the blanket to the hamburger to my eye and then up the castle diagonally.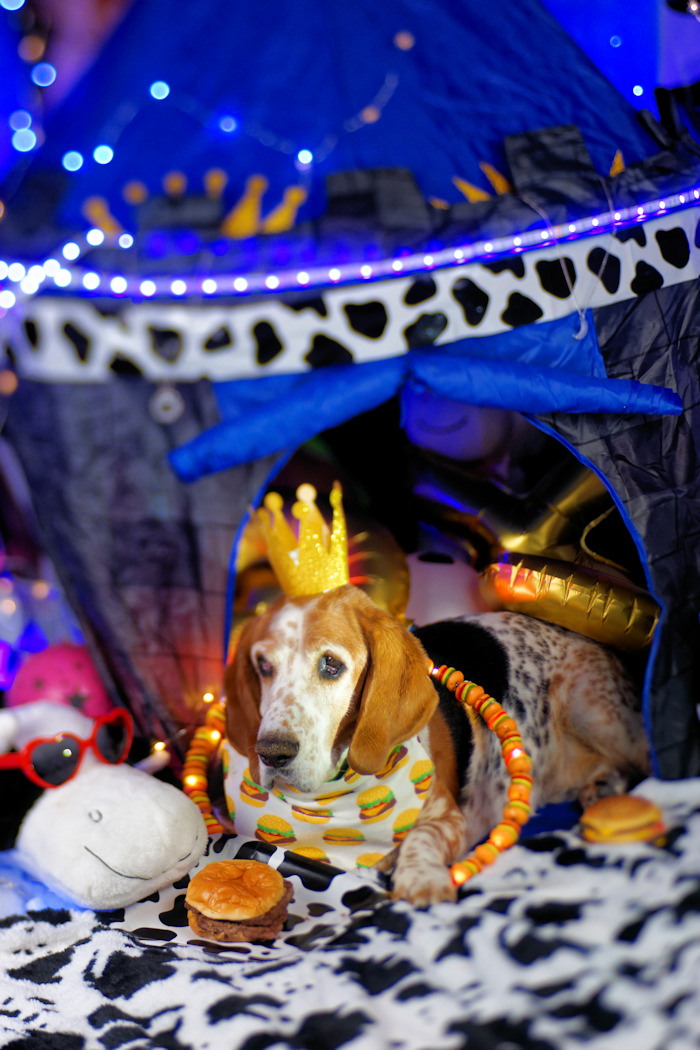 While mom played with her funky aperture disks again, dad and I connected the Lensbaby 50mm Sweet to the Sony A7rii.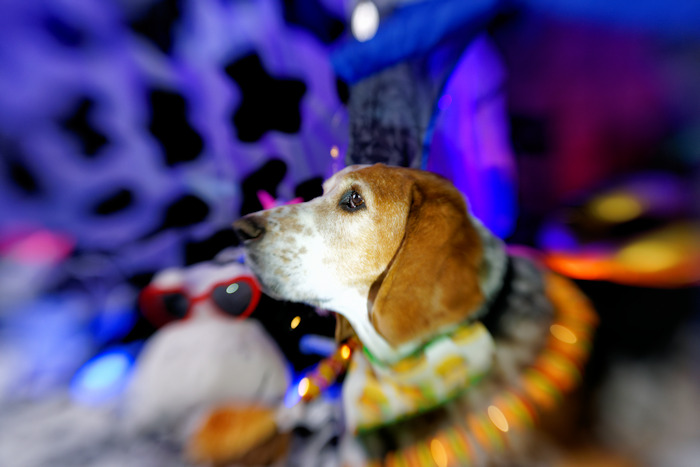 The lens works surprisingly well, considering the high resolution the A7rii.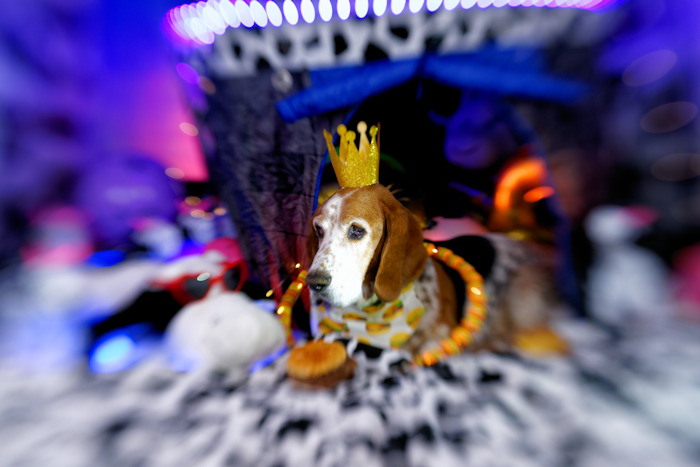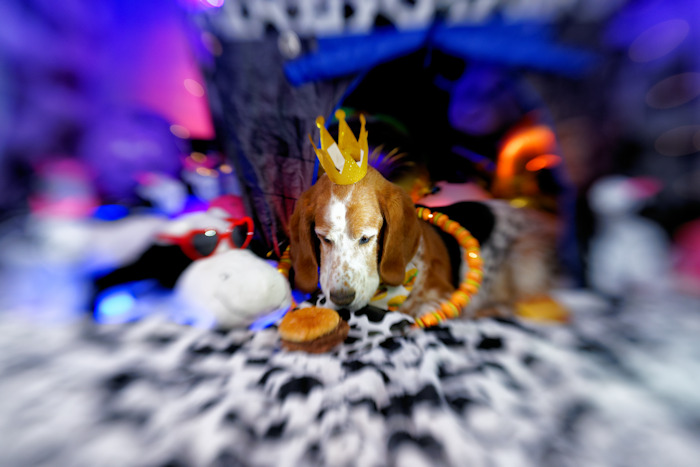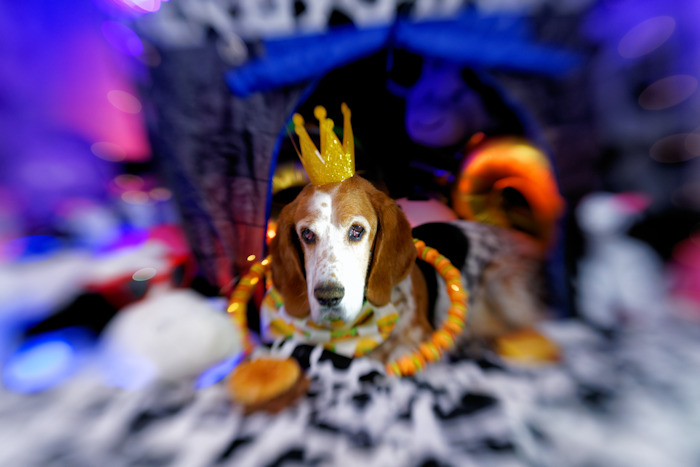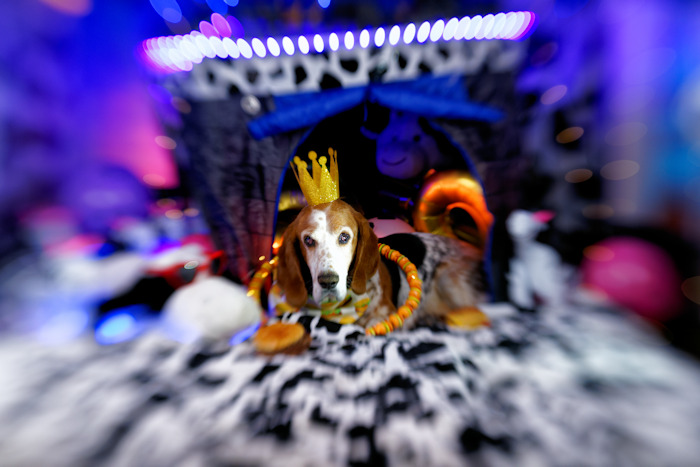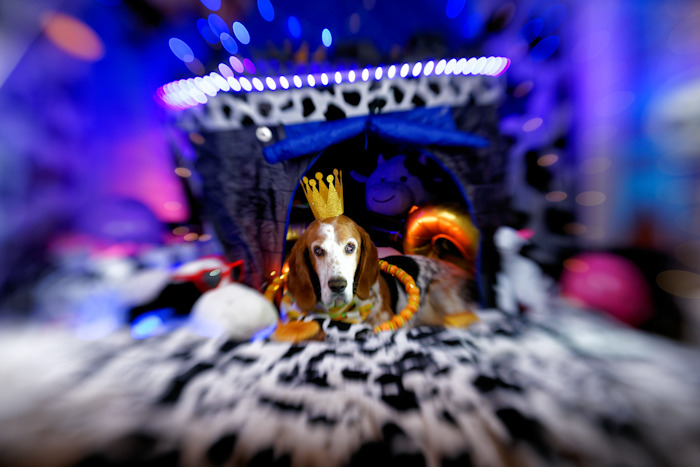 Though I'll admit that I was more interested in the Wendy's burger.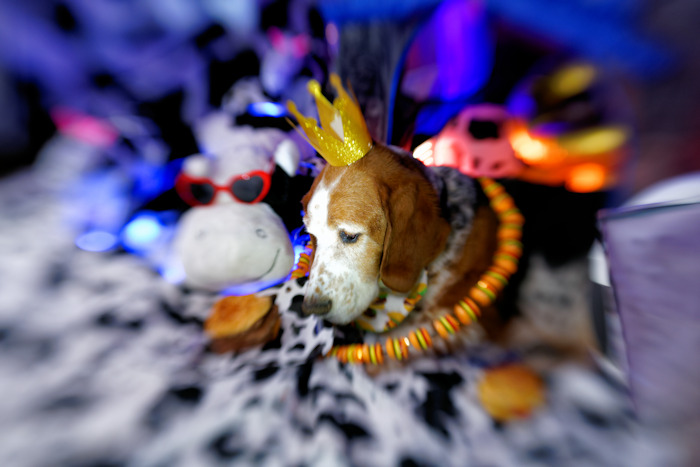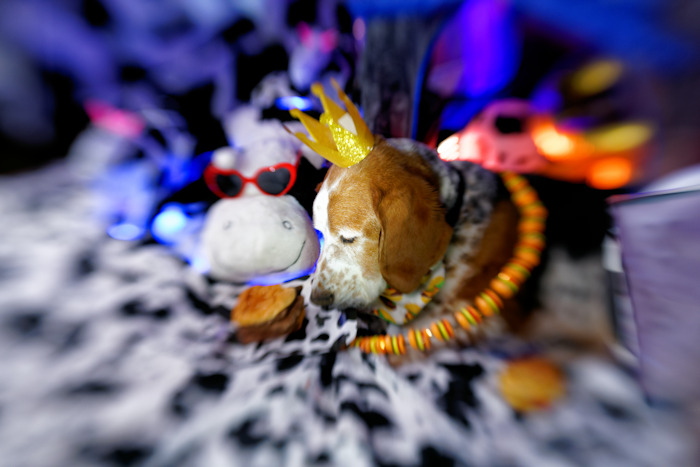 A basset has his priorities, you know!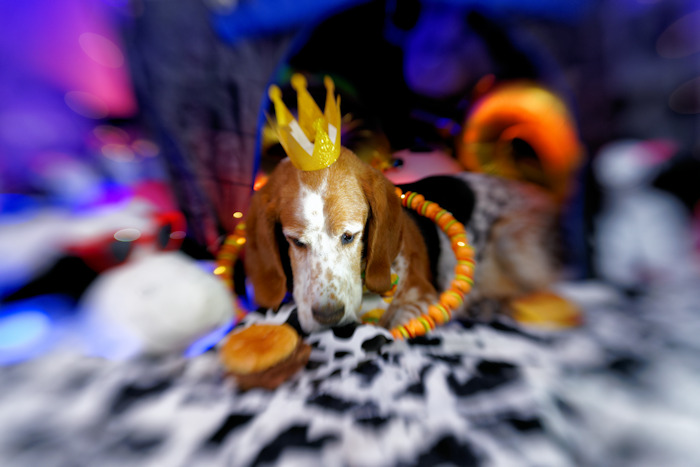 Delicious!!! And you know what was even more delicious? Mom made this great spinach soufflé. Bark about excellent!!!!
You know, us bassets put in some long days! Particularly when there's a huge March snowstorm!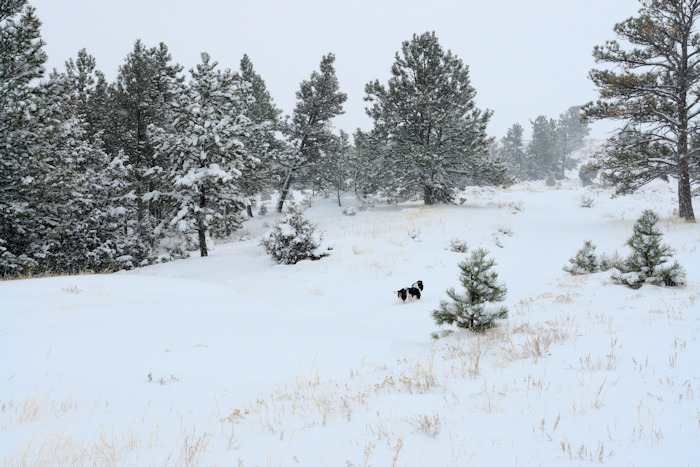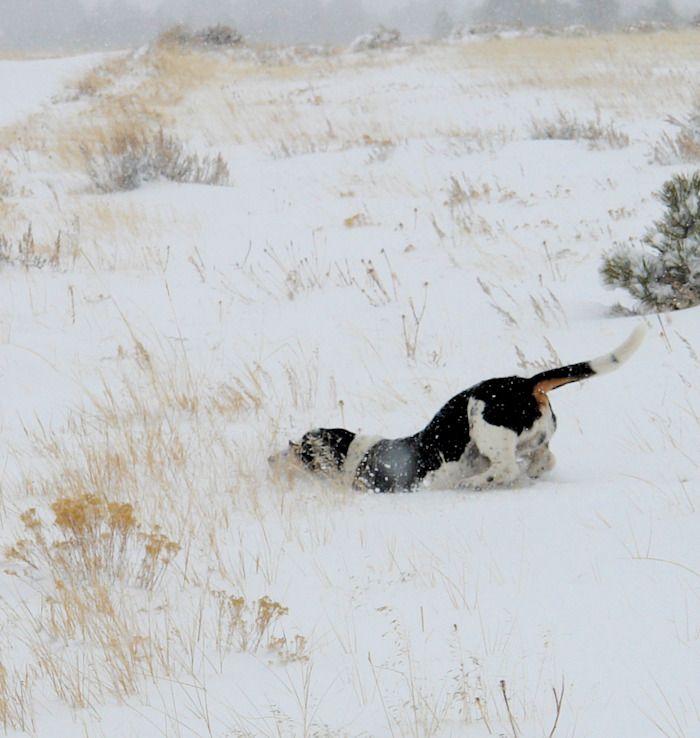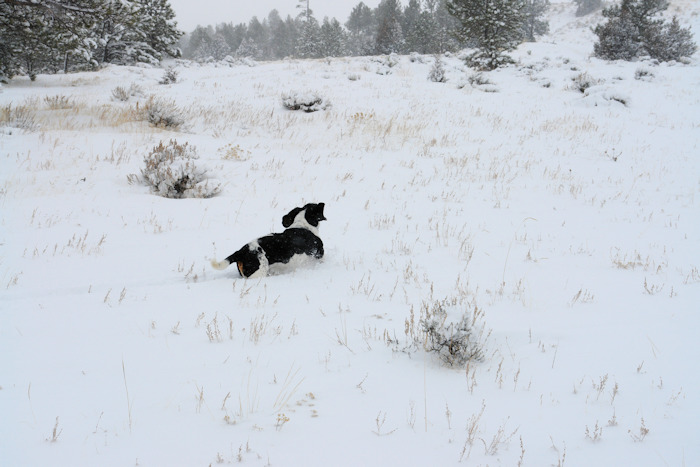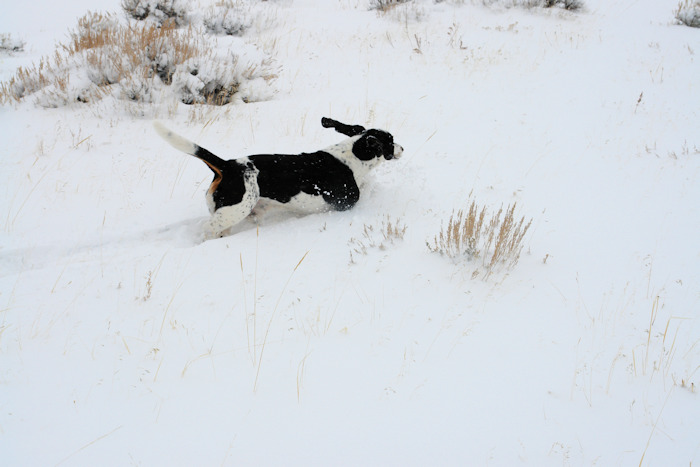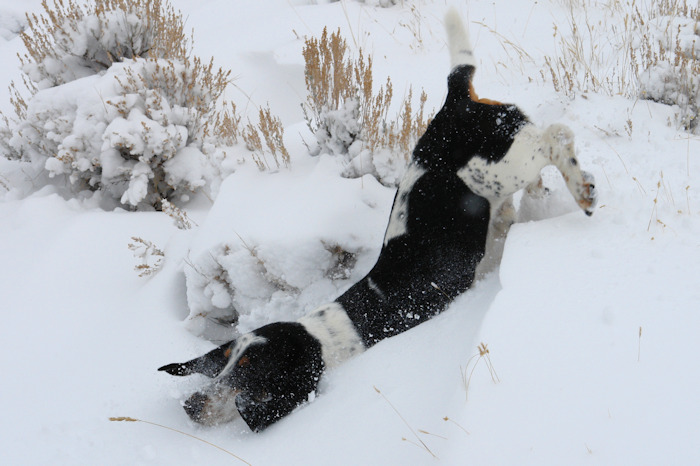 So a good night's rest is a welcome thing.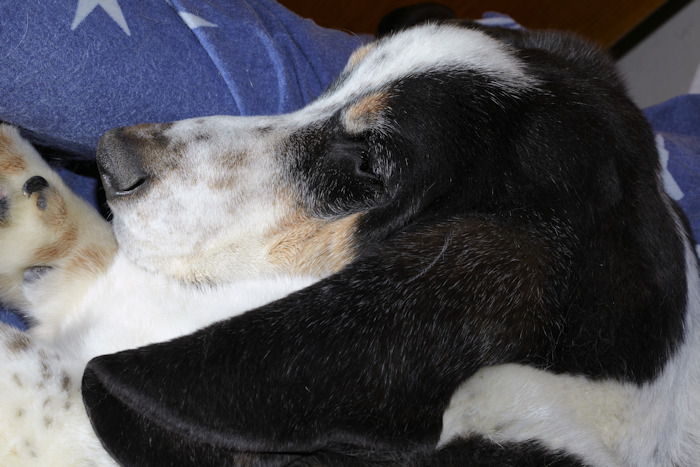 Snooze away George…
BTW: I'll woof to you that Basset1 was glad to get home too!