Yeah, those clouds were covering the sun this morning, time for flash. You might not guess there were clouds because to the northwest there was blue sky.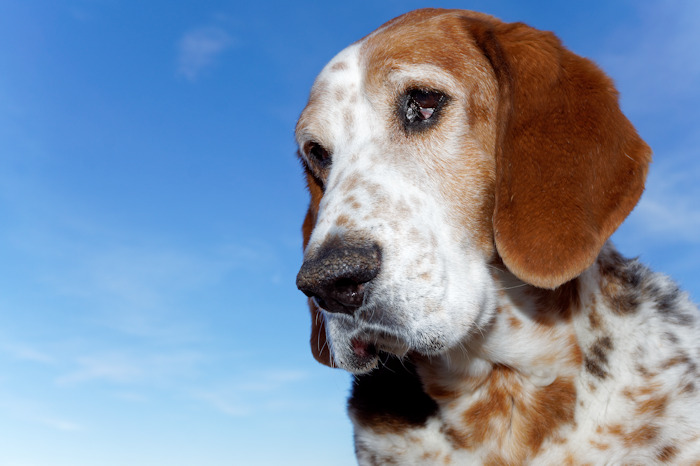 The above photo was taken with the Sony a6000. This next one is with the Sony NEX-7.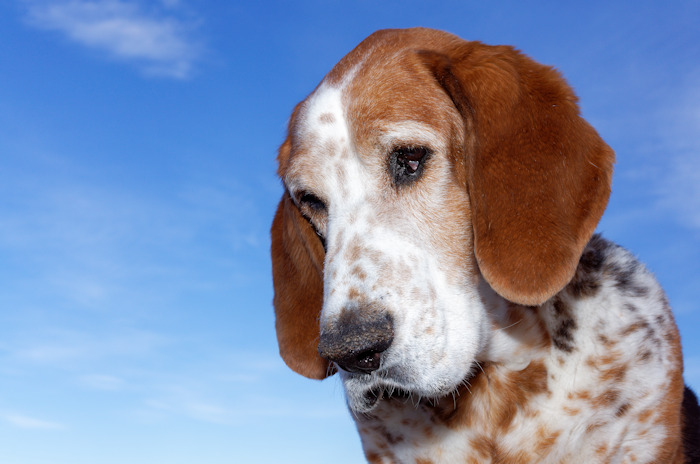 There's that color difference again between the two cameras, both using a 30mm lens.
Dad and I have never trusted the colors from digital cameras, but it seems odd that two similar cameras would have different colors with everything else being equal.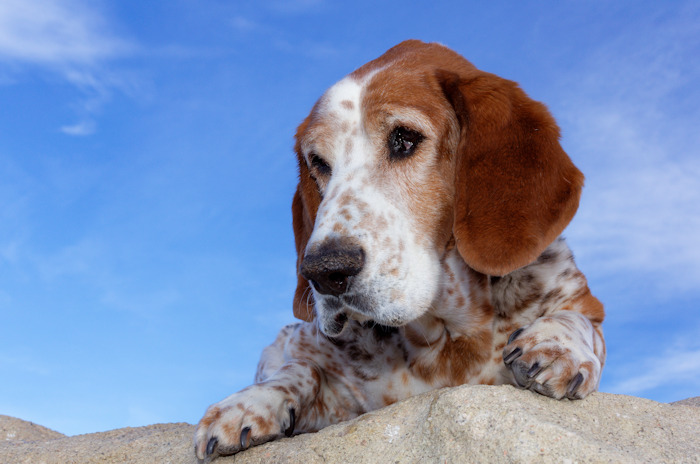 It's a conundrum.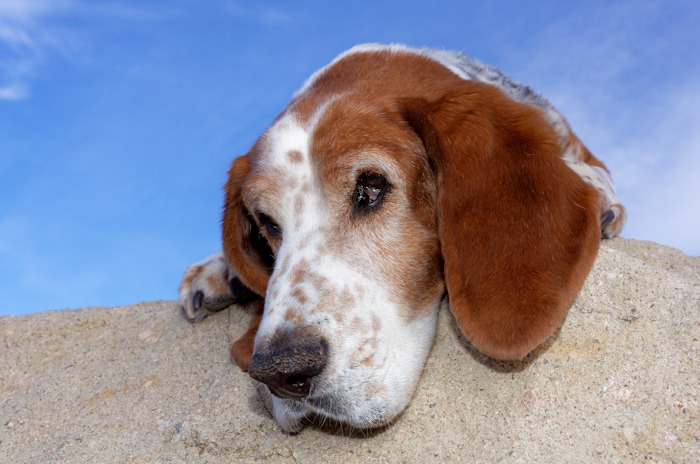 I really dislike conundrums.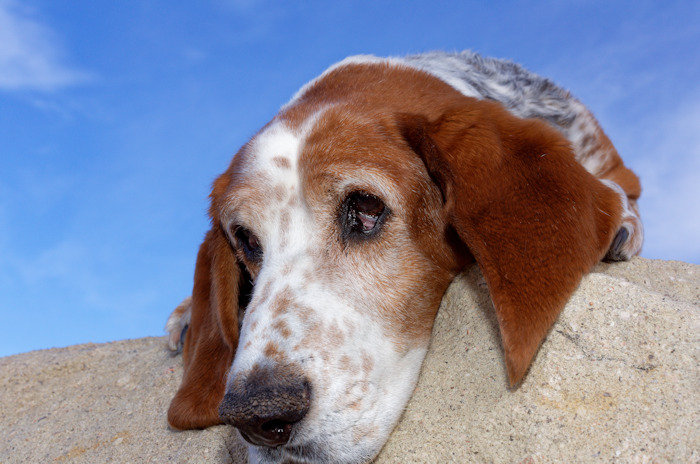 But, I have to live with it, and after yesterday, living with it is really, really easy!
Barking about being alive and feeling good, I'm hungry for breakfast.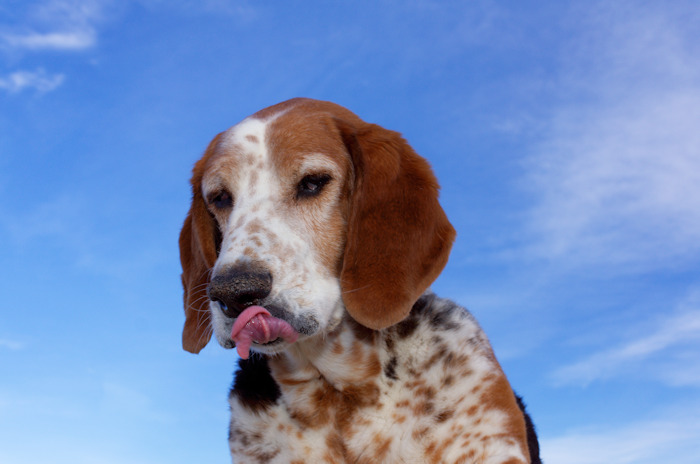 Now that's a good thing!
And you know what? I felt considerably better today than the awful time that I had yesterday.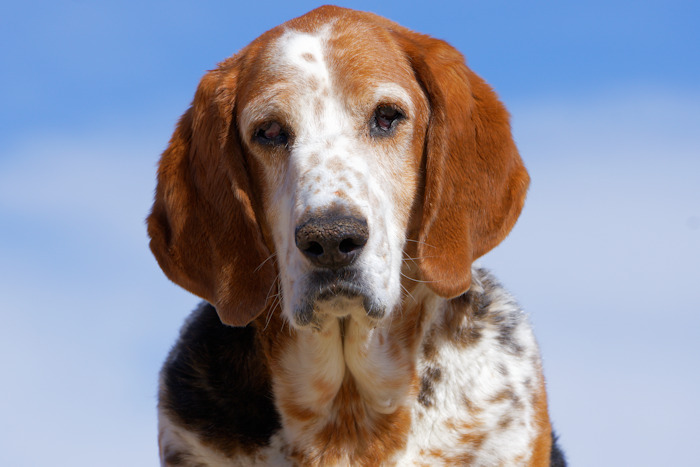 Bassets alive, there was even a bounce and hop in my step when the sun came out later in the morning.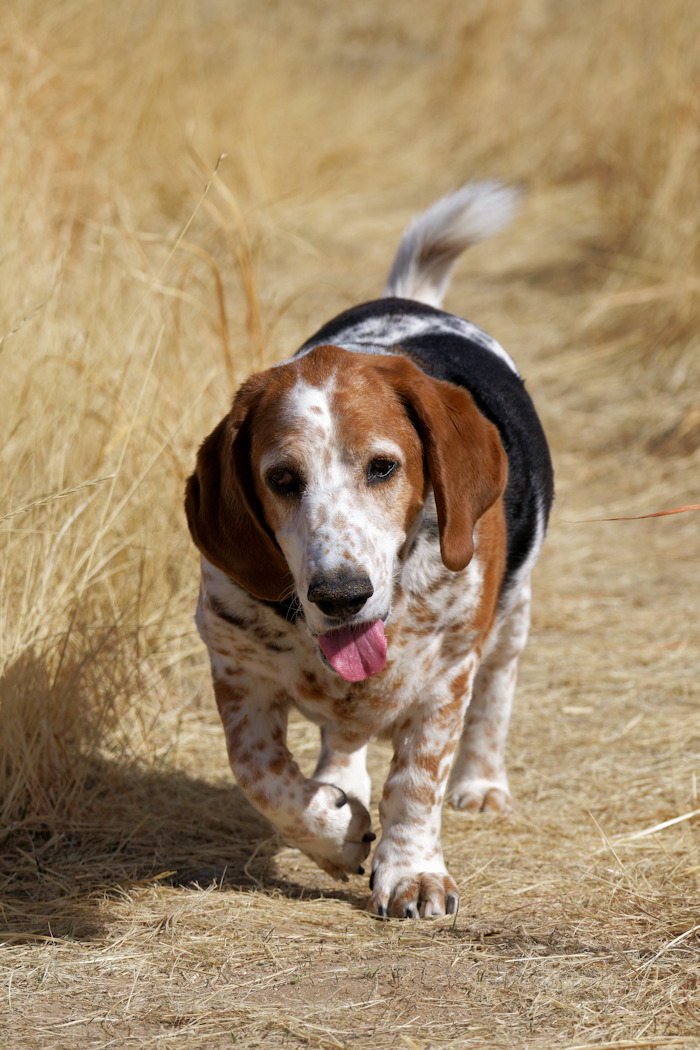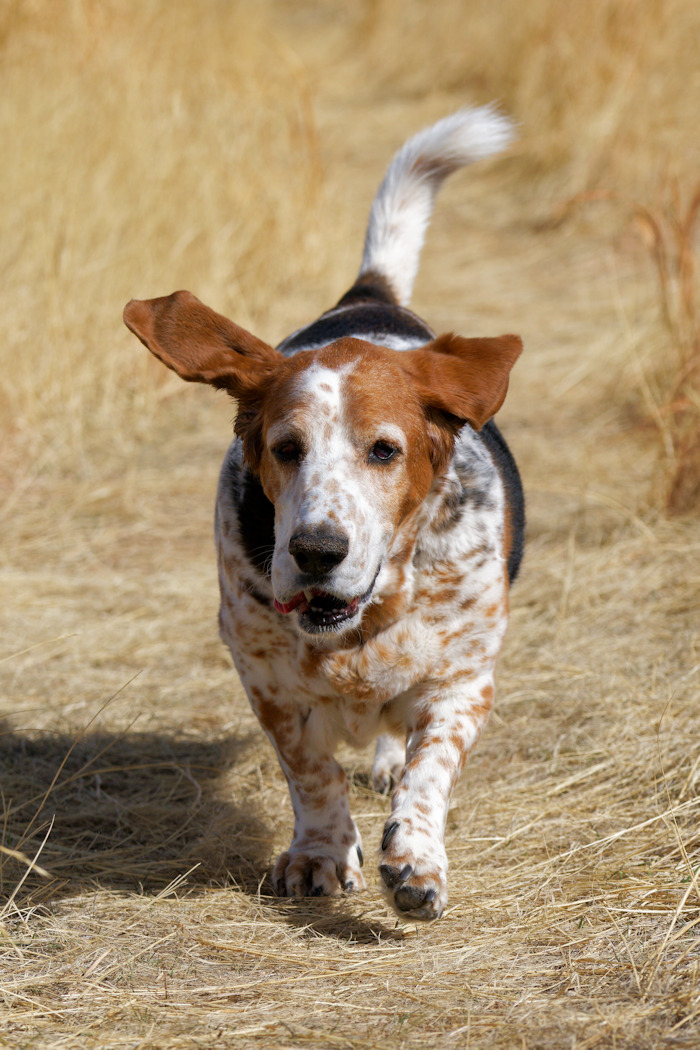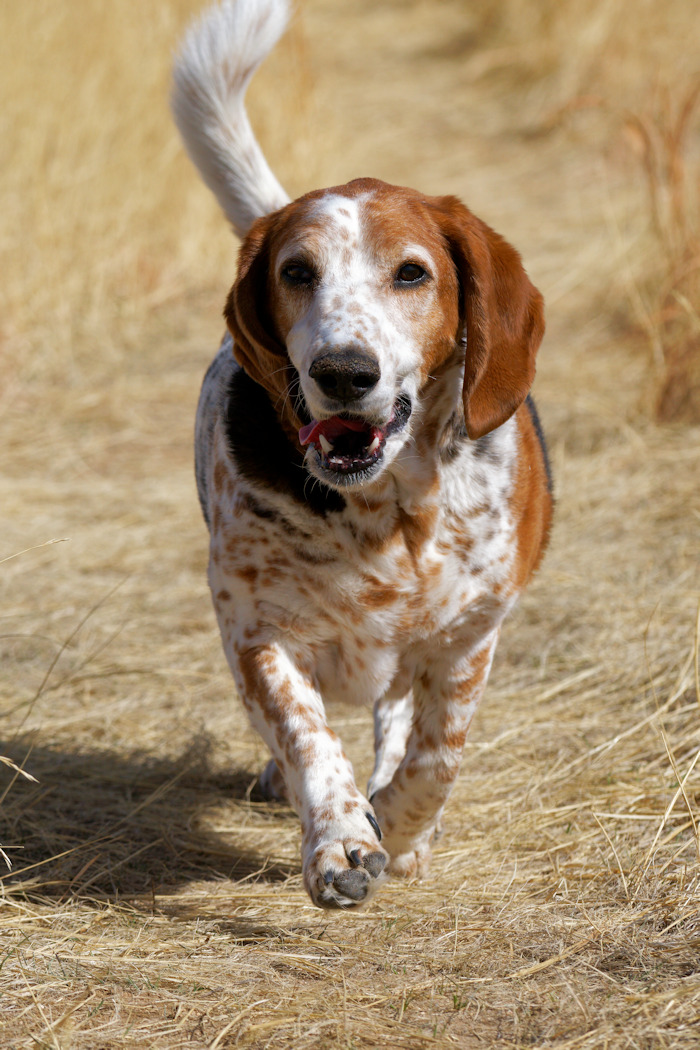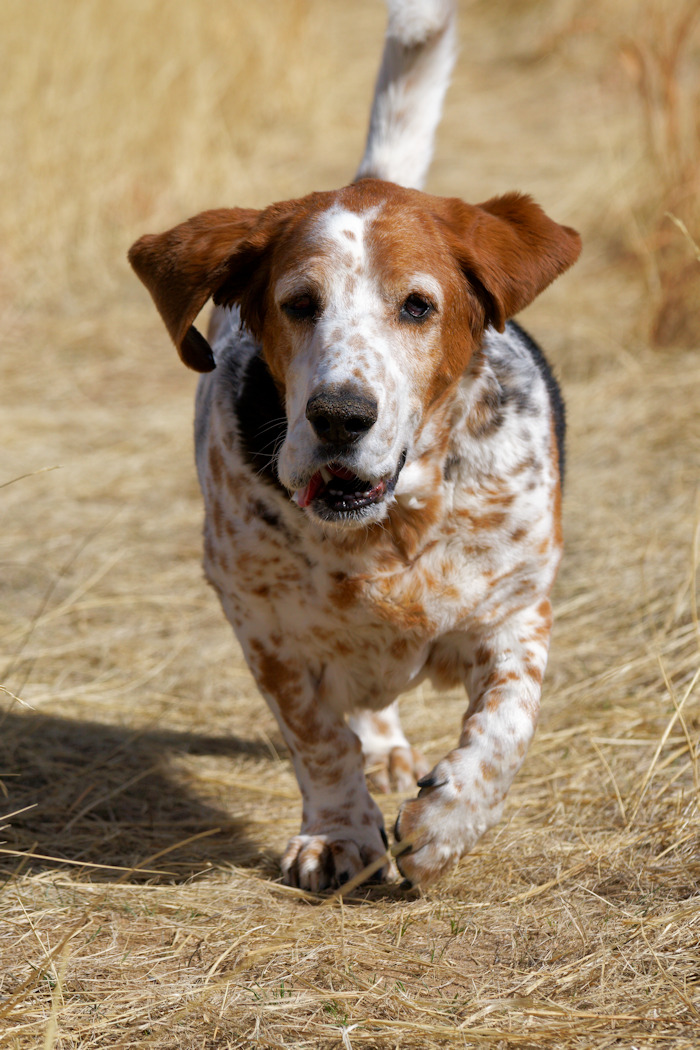 I spent some time enjoying the sun too.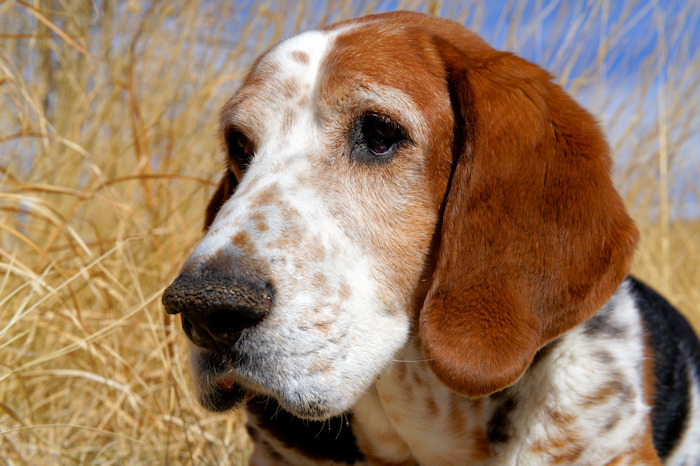 What's really cool is that dad brought some hamburger along for snacking while we were enjoying the sun.
"Hey dad, I'd take some of that hamburger now, please."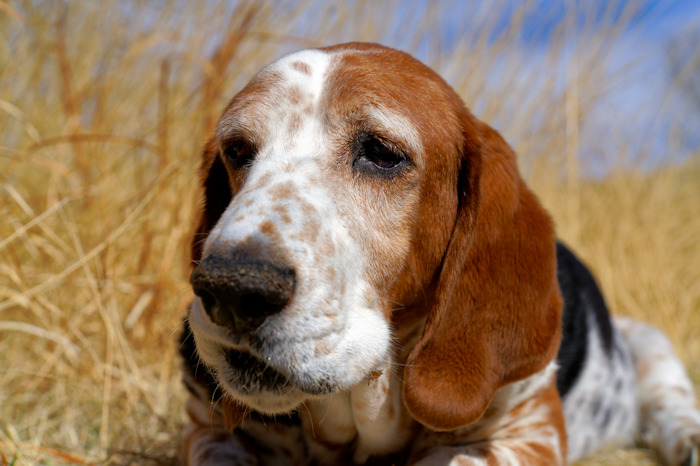 Hand feeding me!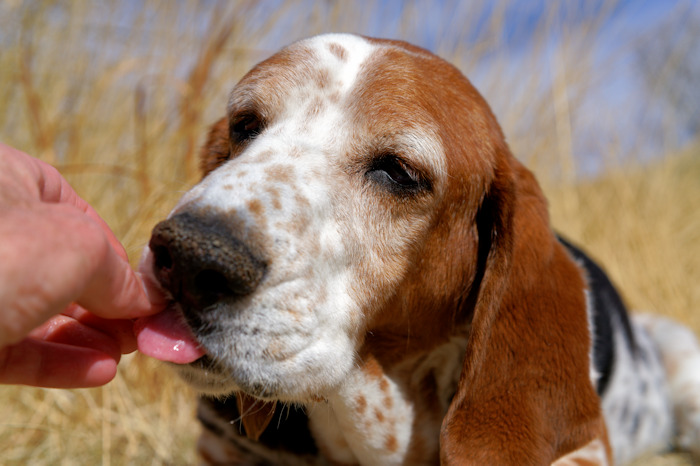 Isn't my dad nice to me?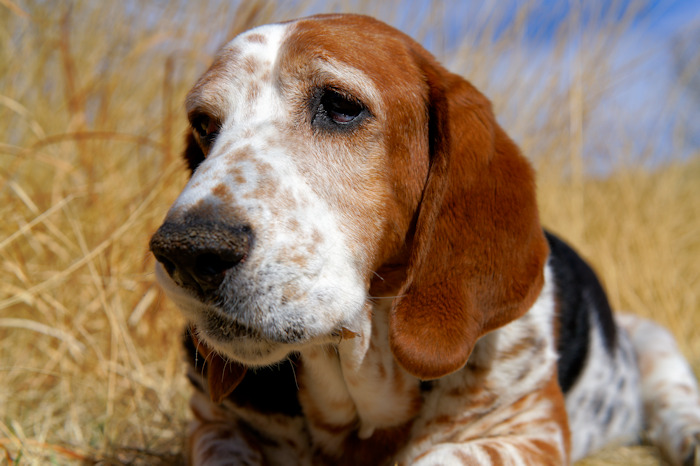 And we all know how much I LOVE hamburgers!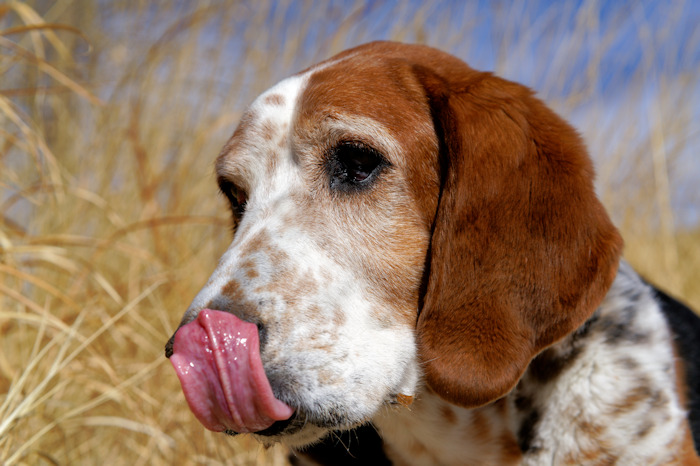 "More, please."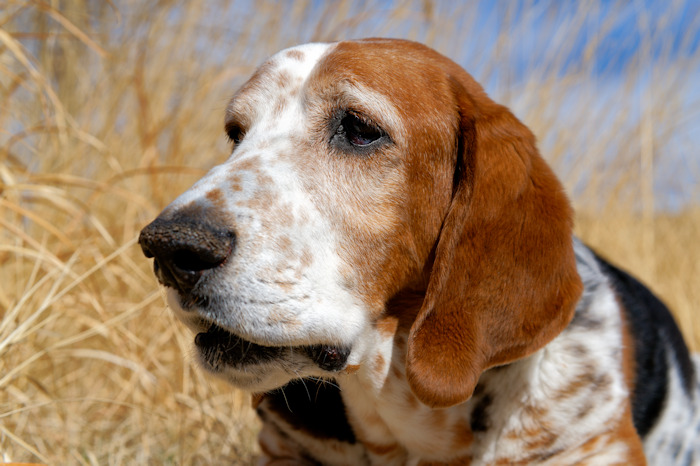 And that's what happened until the hamburger was gone.
Not that I was done with food by any means! I'll woof to you that I waited patiently in the kitchen…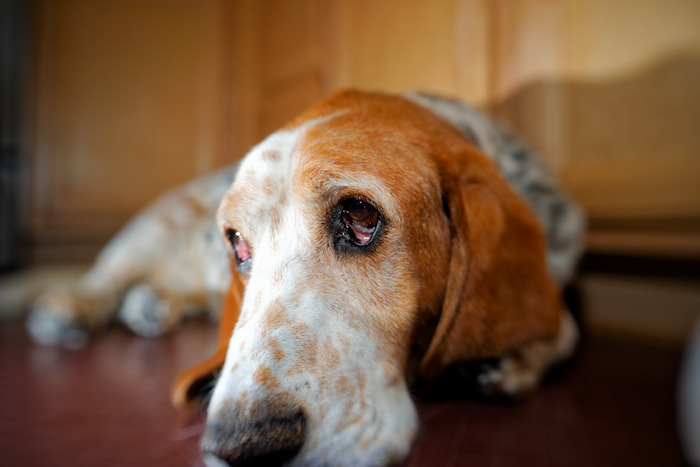 for pizza for dinner.
Then it was time for Game of Bones!!!!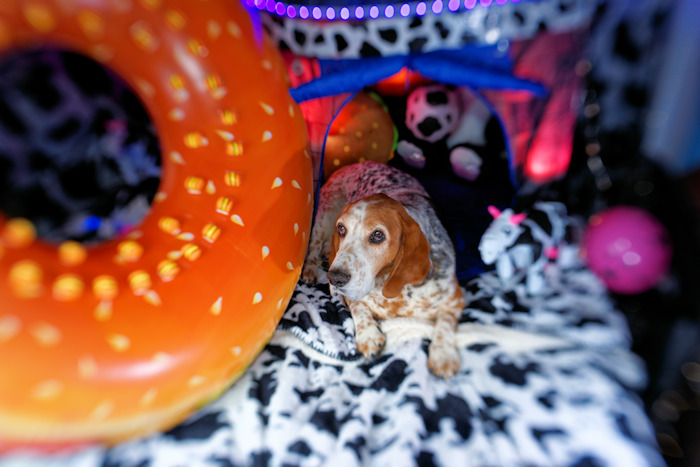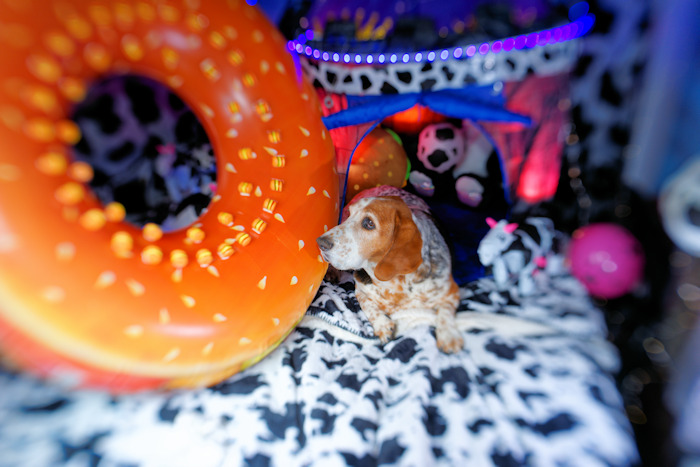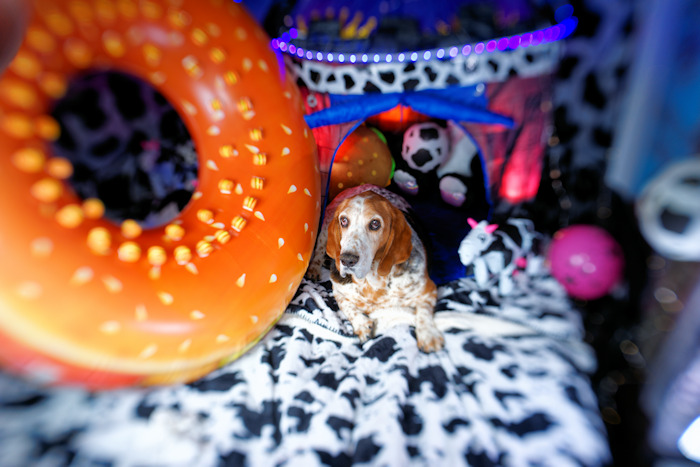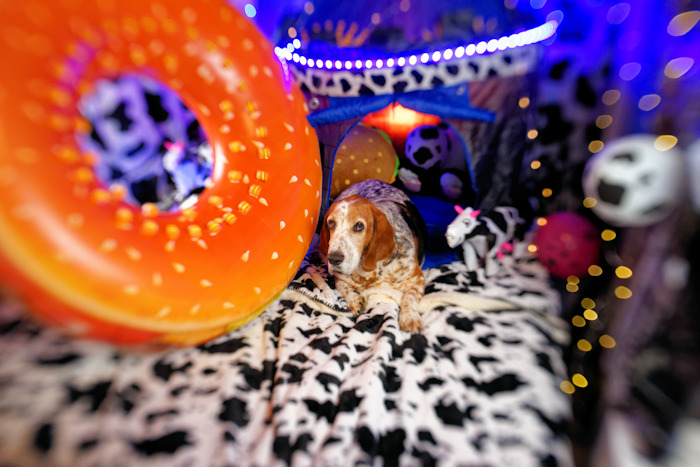 This Game of Bones photoshoot was really mom's. She had put the little gummy cheeseburgers on the big blow up cheeseburger. She wanted to get the right shots with the Lensbaby fisheye lens.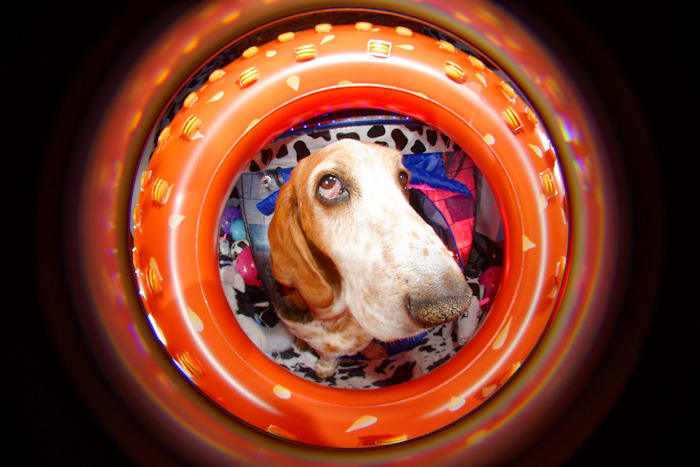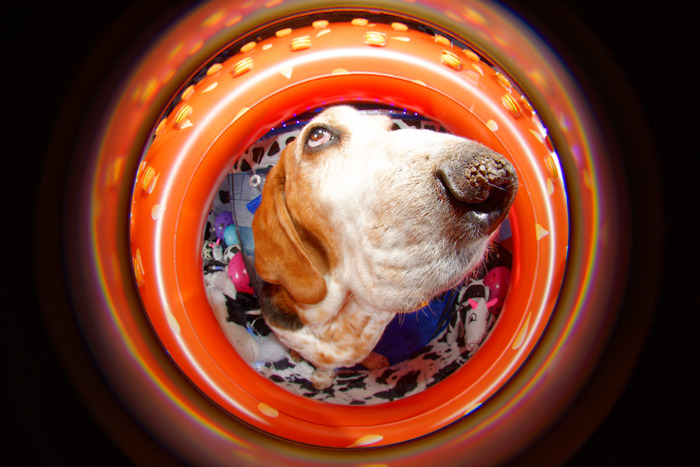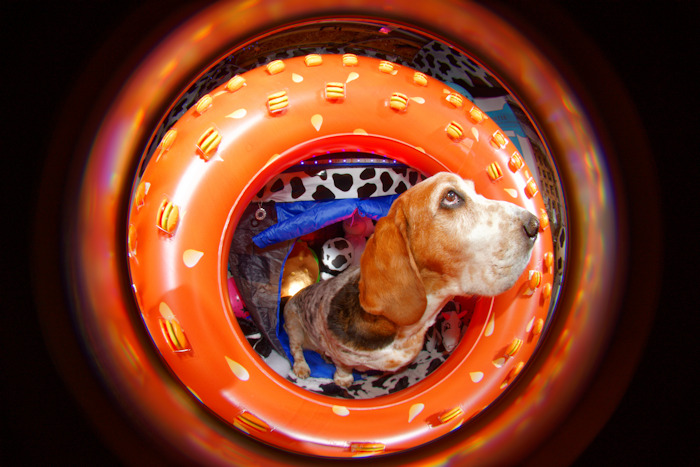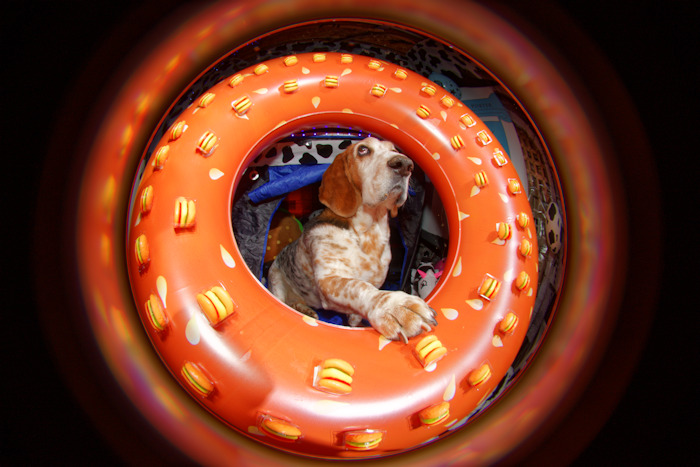 Awesome! Don't you think?
Mom also tried a Lensbaby lens with insert aperture disks. The disks have all sorts of different shapes other than a round hole. Mom tried out the starburst first and then others. They make way cool photos!!!! I hope mom will post some for me.
Game of Bones sure is fun. But my life now is not so much fun as it should be. I'm getting sicker and sicker.
Look at my pharmacy of pills to help keep me going.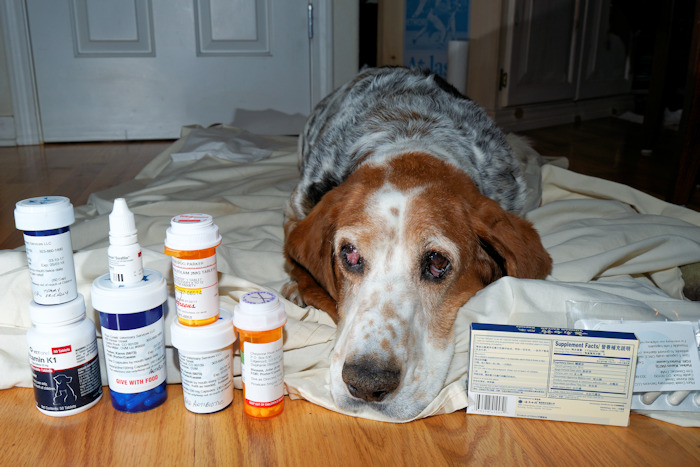 It's depressing. BUT, I've lived another great day! That's what's important.
At bedtime mom read to me Game of Thrones.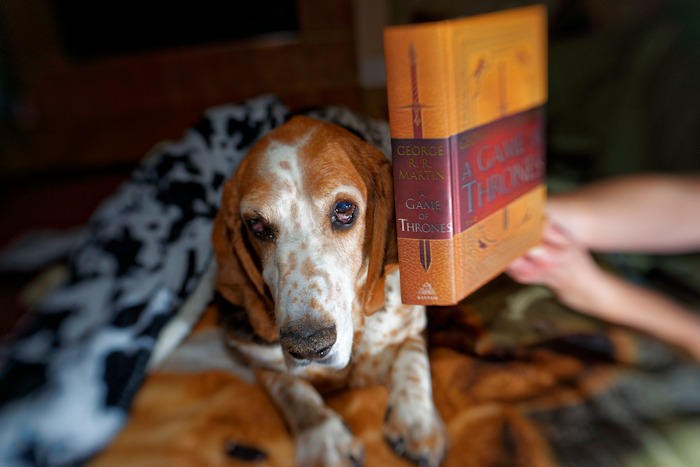 Such a good ending to a good day!
Those clouds may roll in at sunrise.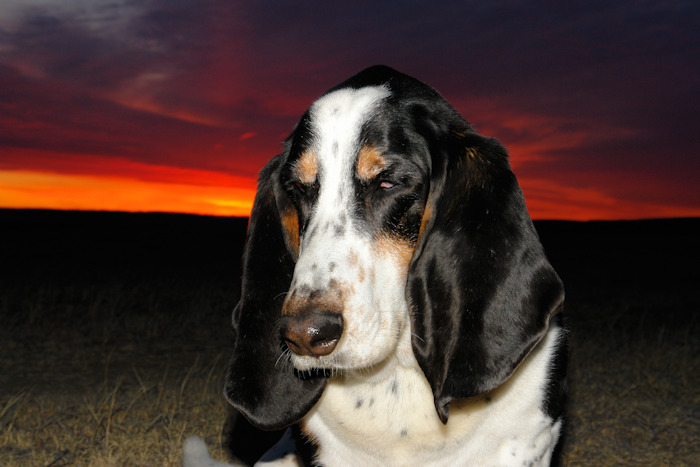 Look like they may even bring a little snow.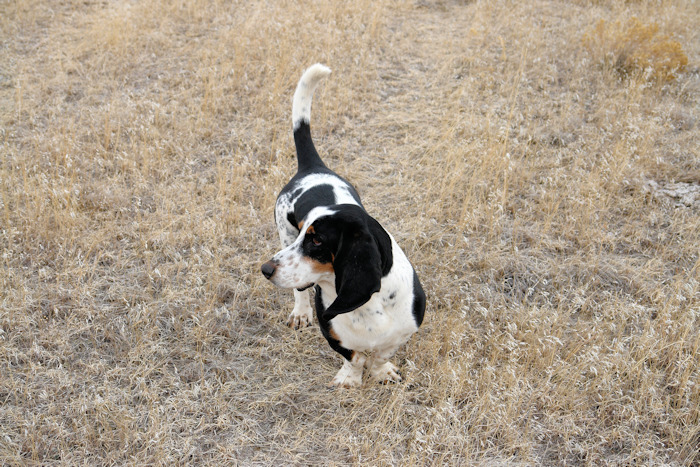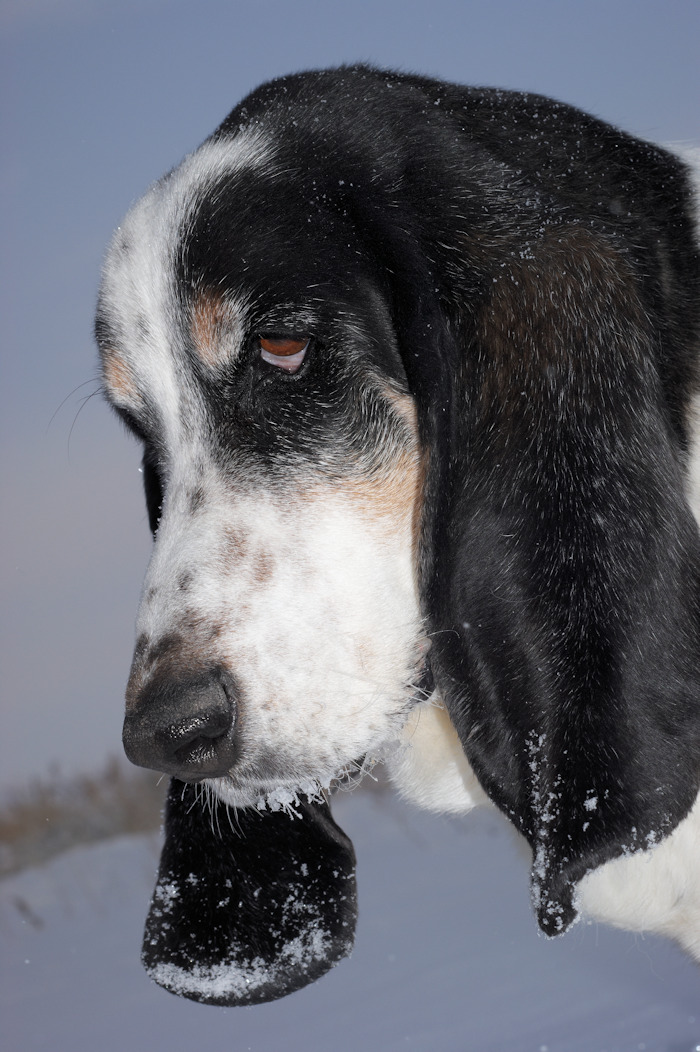 But when the sun returns.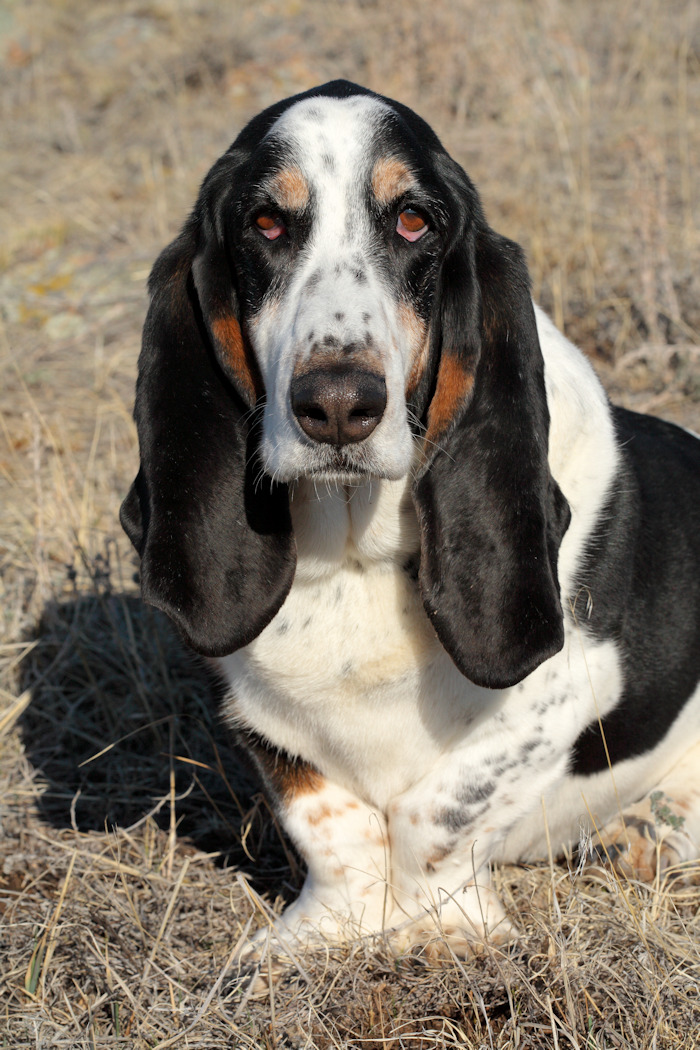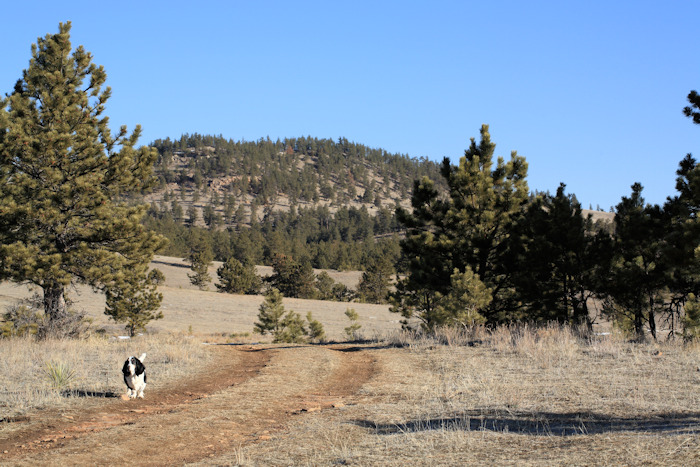 It makes for a grand day! And a makes for a wonderful slumber that night.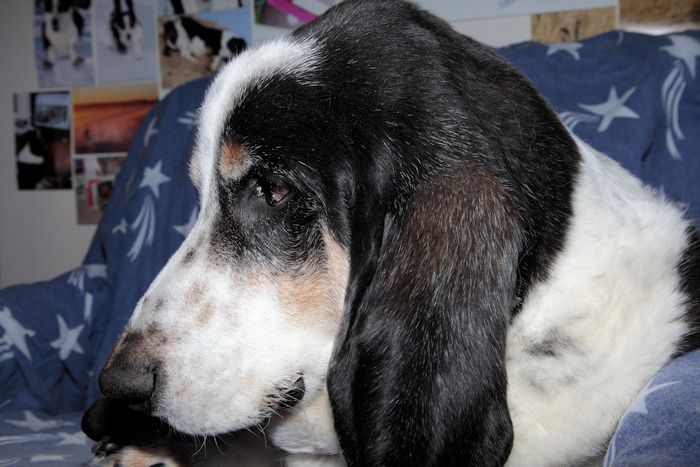 Sleep well George.