There were enough clouds to take away a good sun up. I did my best with what I got.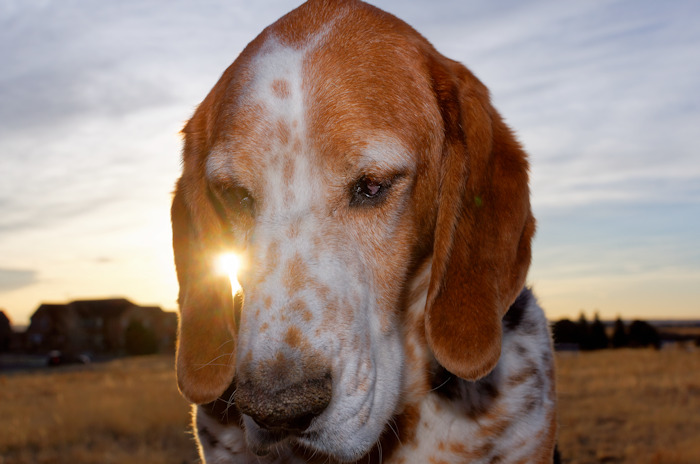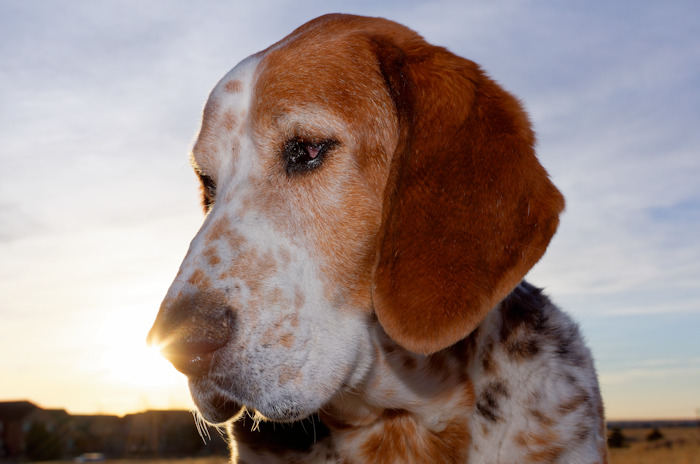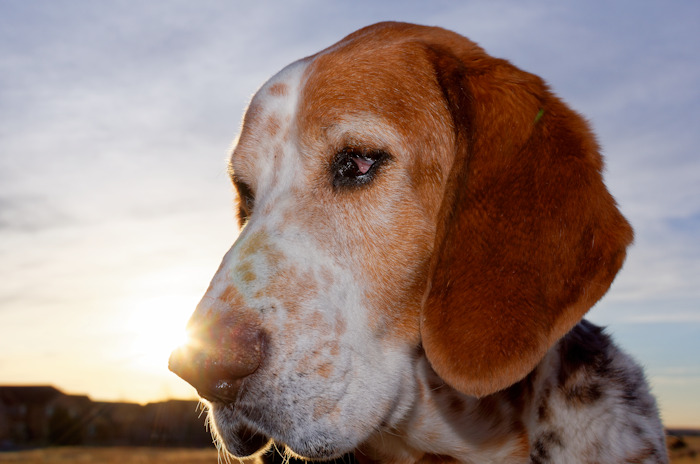 These photos were taken with the Sigma 30mm lens on the Sony NEX-7. I had switched the Sony 30mm macro lens to the Sony a6000 to see what the colors at sunrise would look like compared to the Sony 18-105mm lens. But guess what? The a6000 would not focus with the Sony 30mm macro lens when pointed toward the sunrise vicinity. What's with that?!!!! The Sony NEX-7 can do it, so why not the a6000?
Sure the a6000 would focus with the lens taking a normal shot.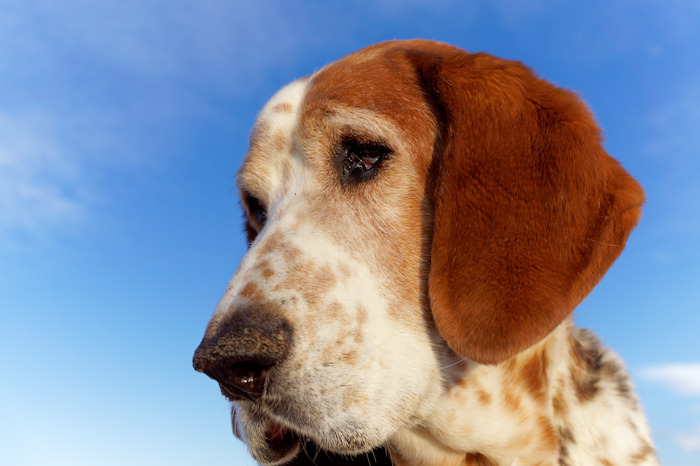 But it's discouraging to know that it has such focusing problems.
How do you think that I look in these photos? Feeling good? Well, let me woof to you that I was feeling miserable, absolutely miserable! I was interested in the hamburger dad brought along.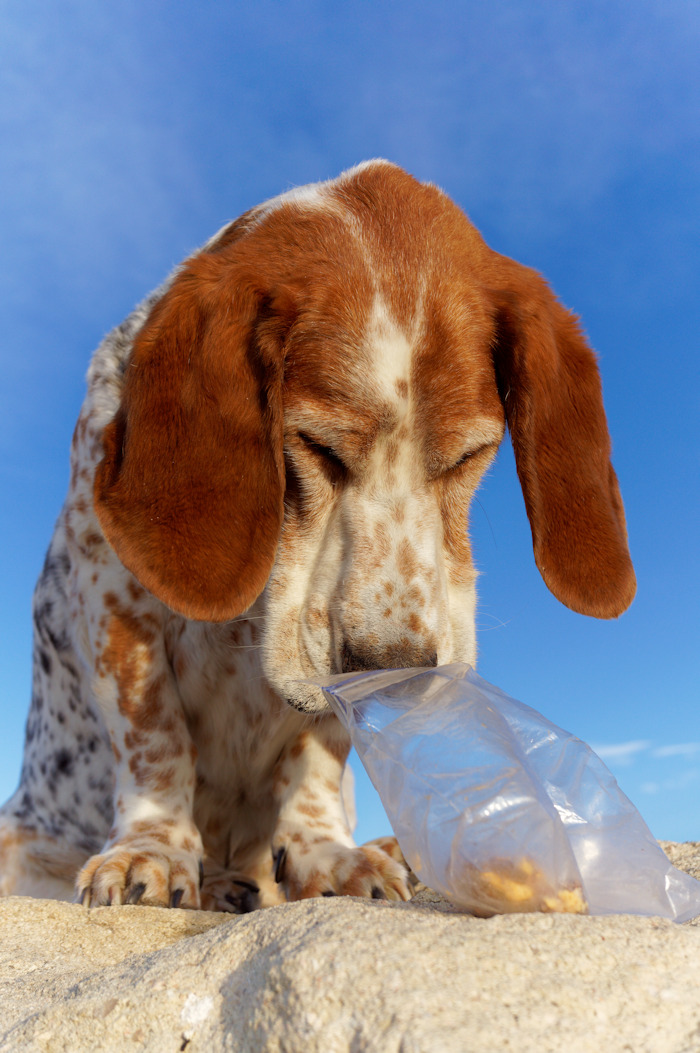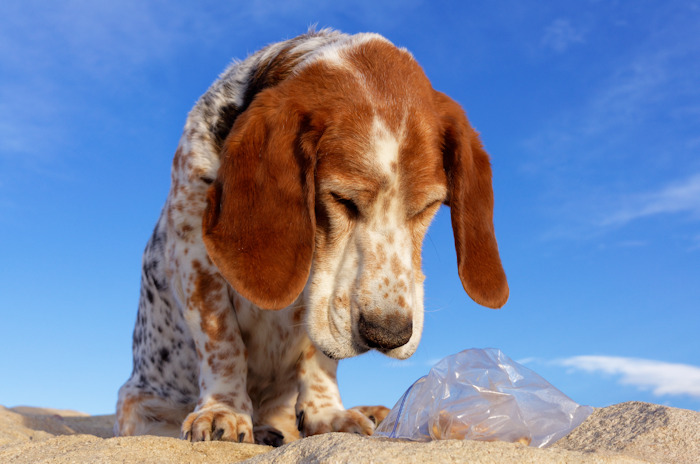 And I was willing to eat it.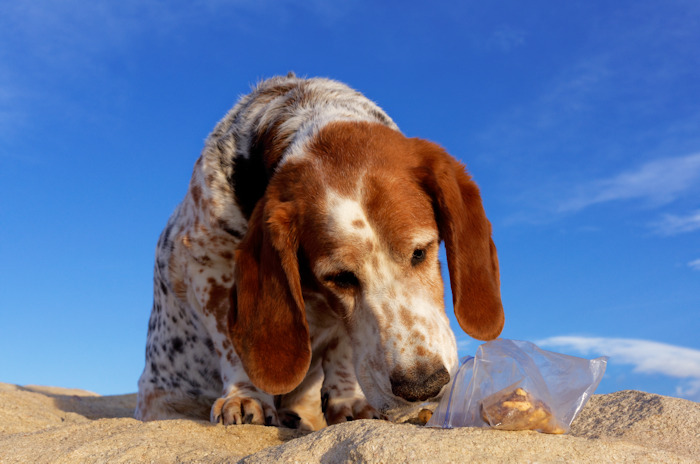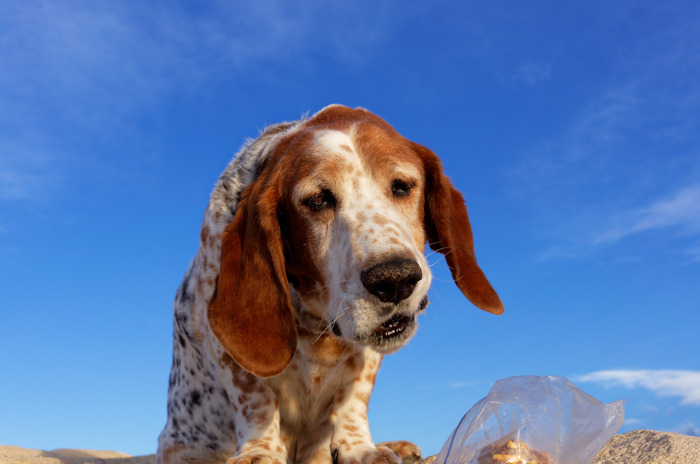 But dog oh dog, I sure didn't feel like doing much else. My right eye was swelling, my jaw hurt, and I was having all sorts of digestive problems.
I was willing to give the sun a chance to make me feel better.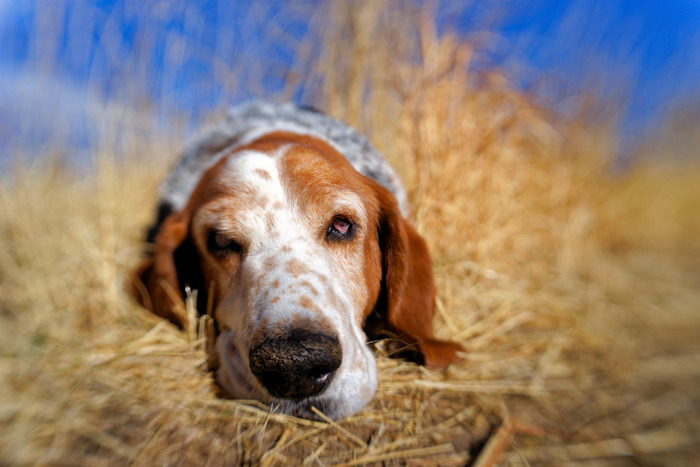 But opening my eyes took real effort and I didn't want to stand up.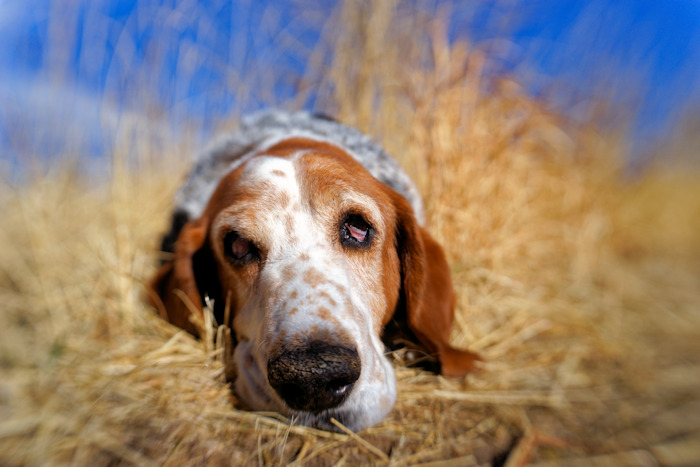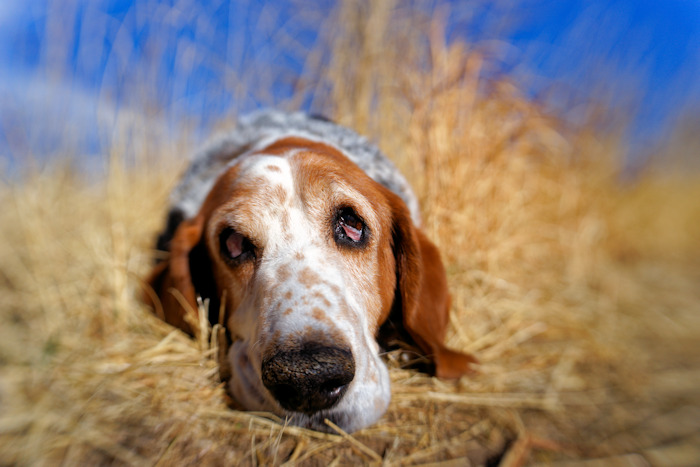 Dad would offer me hamburger, so I did my best to keep track of his offers.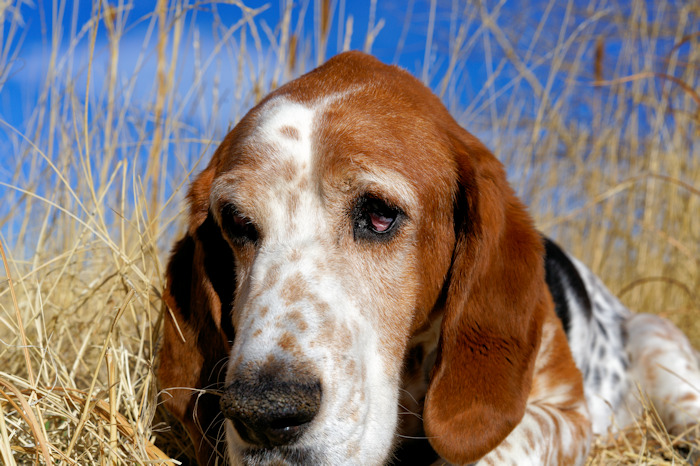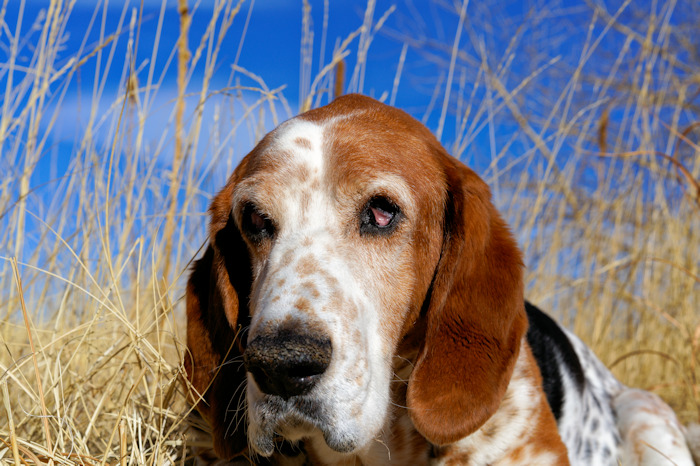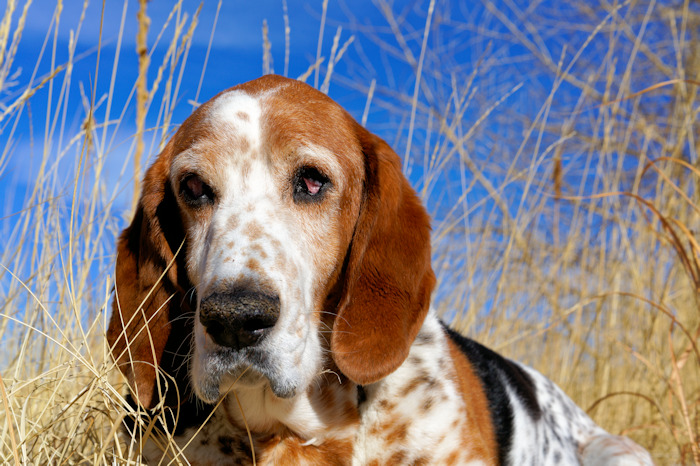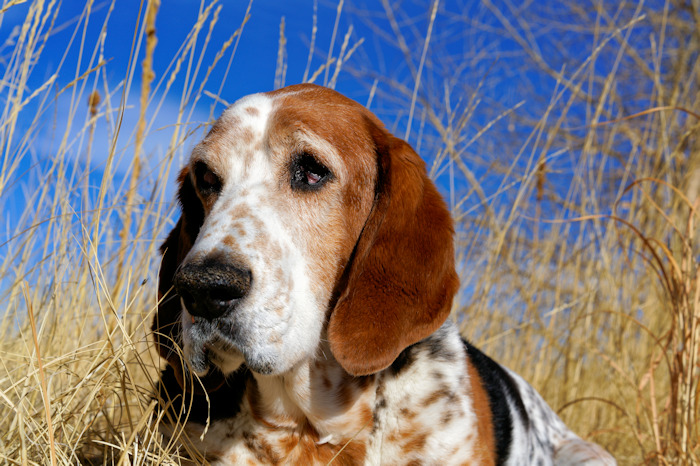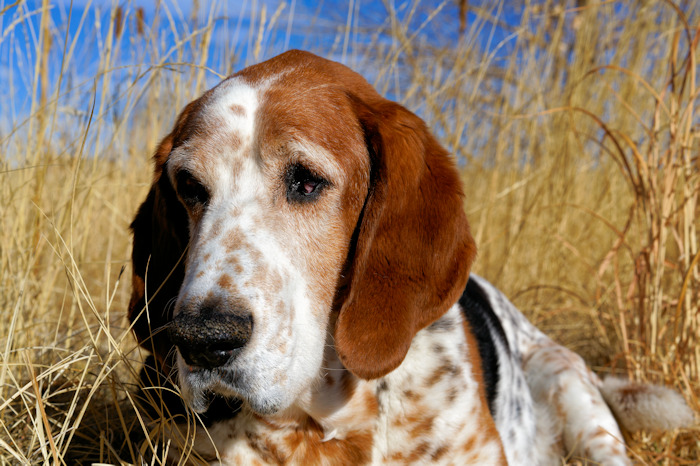 And the hamburger tasted good, but…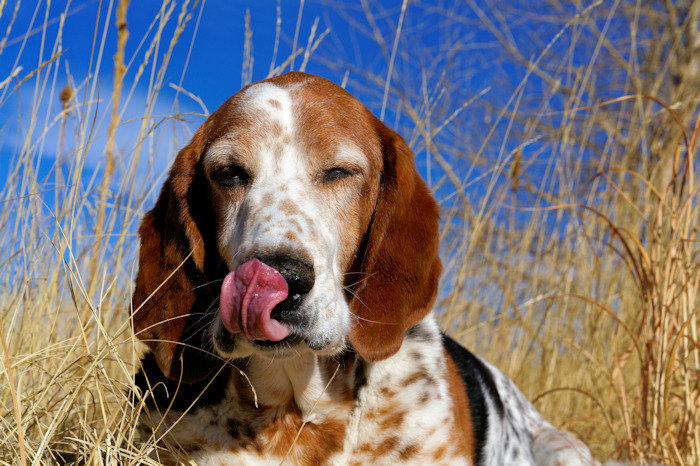 I was having a hard time of it.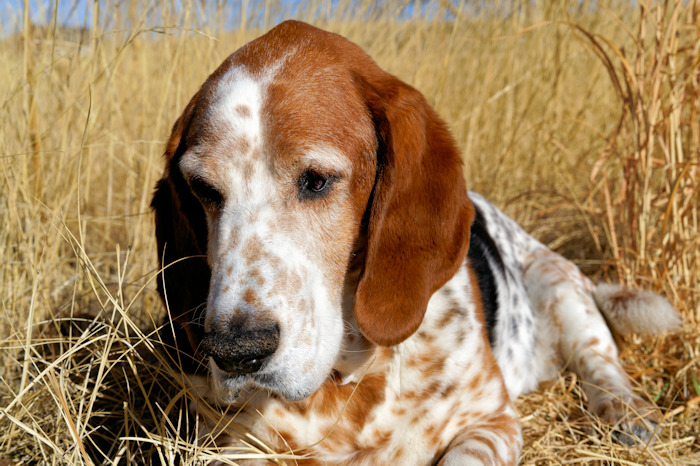 I felt sicker than a dog.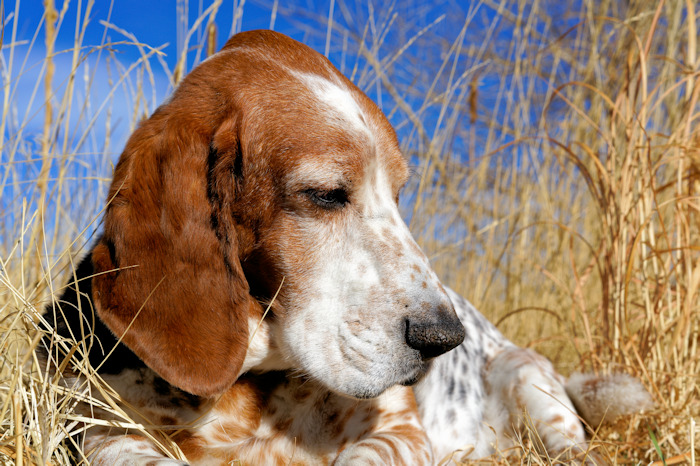 I finally told dad that I had to go inside and lie down.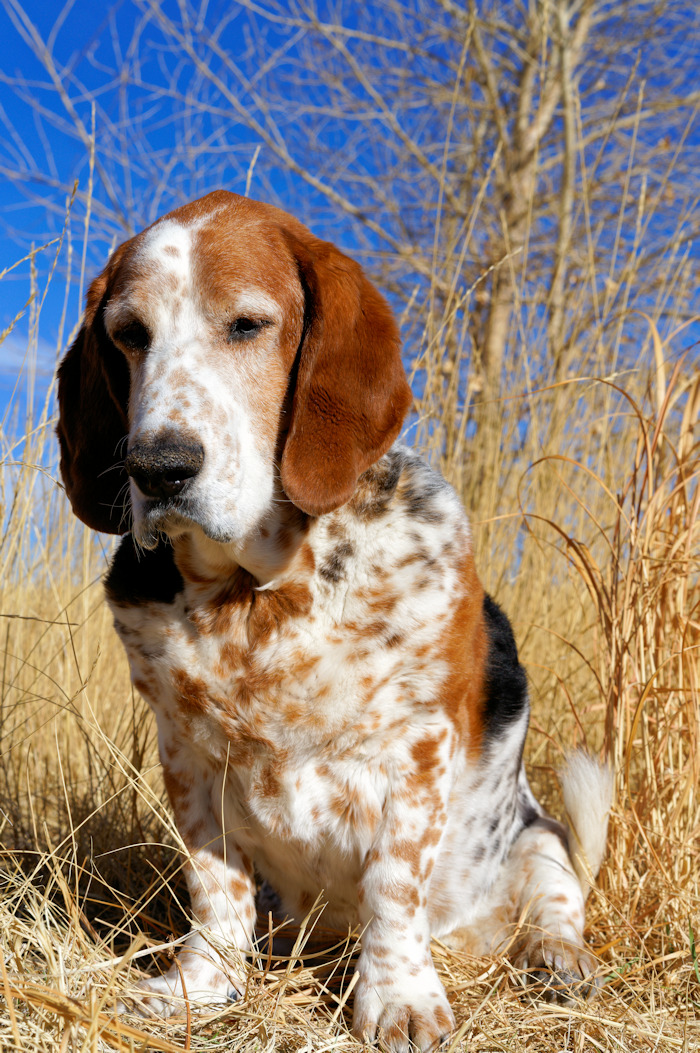 Things were not good after that. I could barely lift my head, and most food didn't seem all that good to me. Holy Basset, mom and dad were thinking this was it for me; that the cancer had finally come to take me away. They called up the vet to come to the house and prepare to put me out of my misery. The vet couldn't come until 4:30, lucky for me!!!!!
I kept getting worse, even when dad carried me outside to the patio.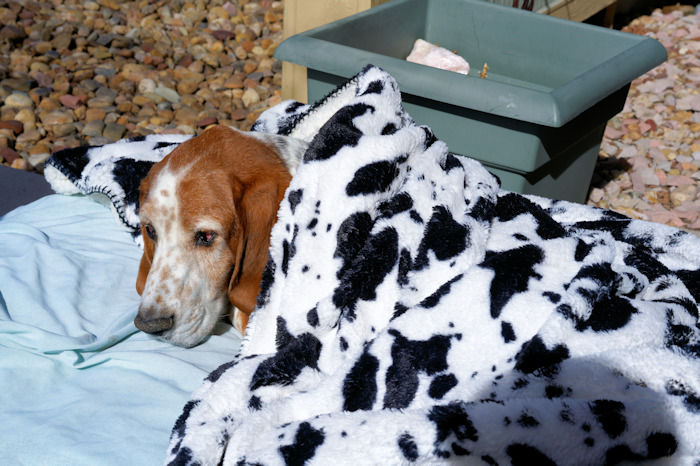 I was losing my grip on this life.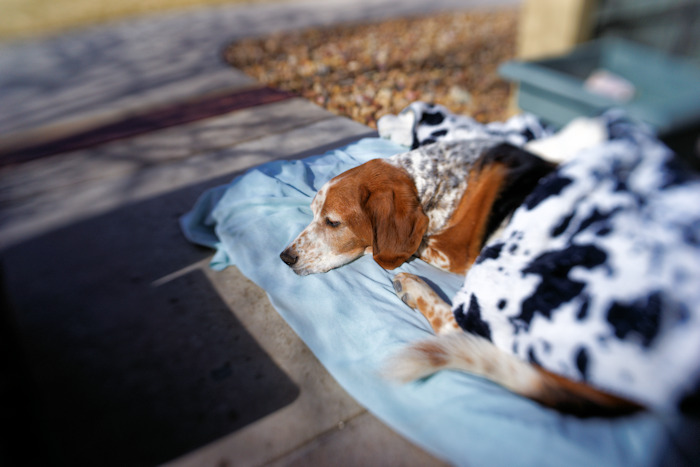 I came back into the house and was having a hard time of it. Only two hours before the vet would come. Jeez, it could have been my last two hours. Dad coaxed me outside for a potty break at 3:30. I started sniffing around a little; that felt good. Pretty soon Gracie, the beagle, stopped by and I got some energy. Then the kids walked by coming home from school, and they all petted me and gave me treats, and a doggone miracle happened, suddenly I felt much, much better. When the vet came, I went a tail a wagging to greet her and then went to mom and dad to ask for treats. I was my old Porter self!
So you see, I wasn't ready to check out yet by any means. I knew that I had to pick myself up before the vet came and I sure as heck did it in my bassety best way!
Matter of fact, I felt so good after the vet left that I insisted mom and dad play Game of Bones with me!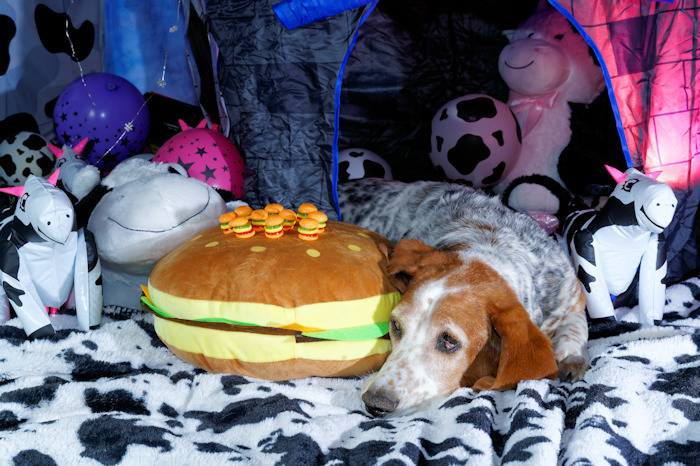 Will you look at the little gummy cheeseburgers that mom got. Aren't they cute?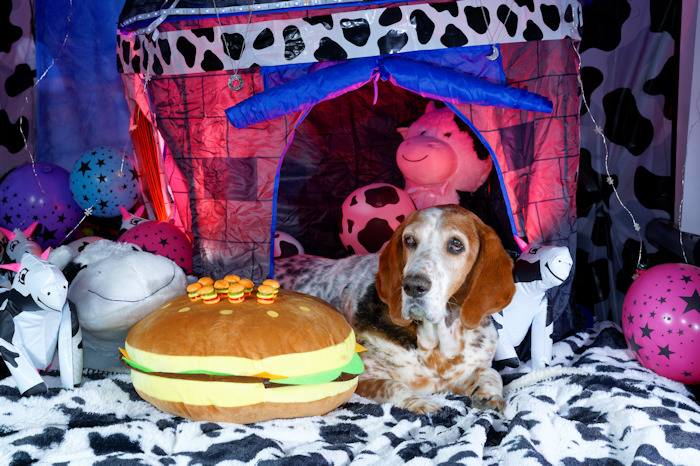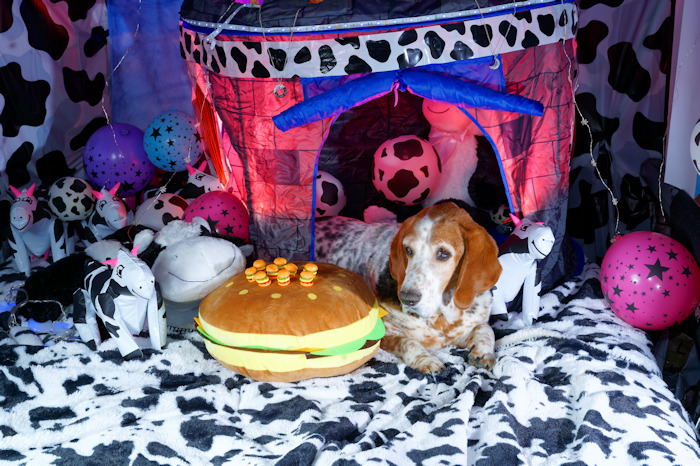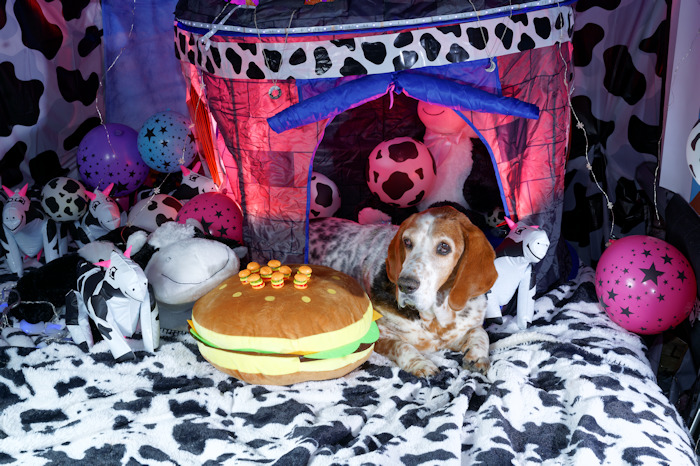 And isn't my mom so sweet for getting them for my Game of Bones?
Whew! What a day! Scary early on and then a good day at the end.
Barking of good days, well, when the day starts out gloomy with a little bit of snow falling on the fur that's not a good day.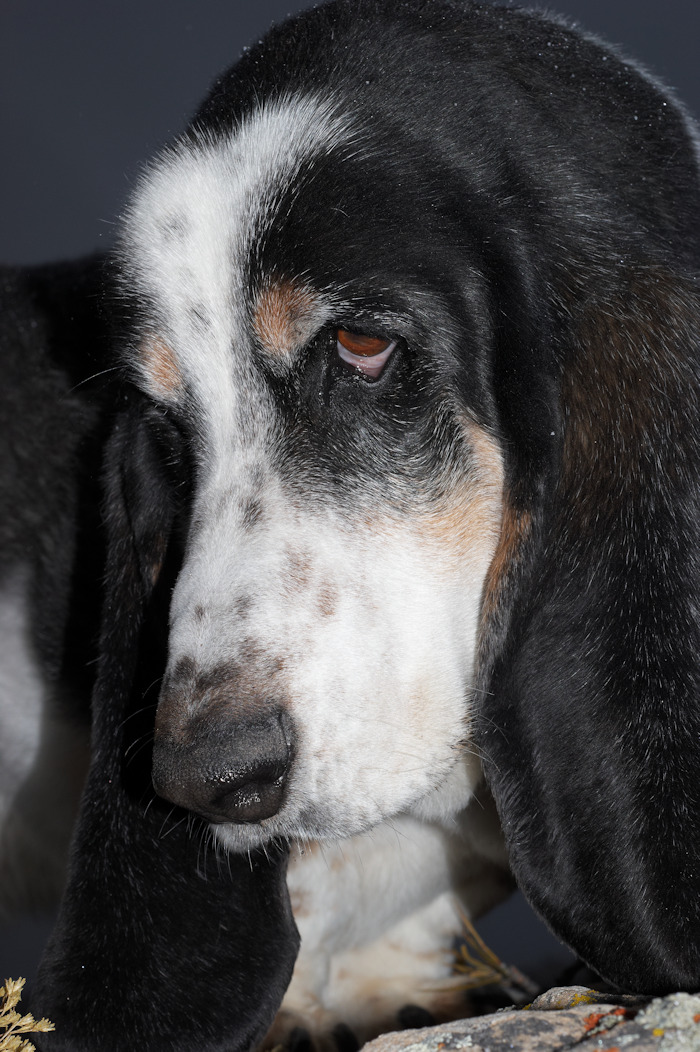 But when the March sun is shining…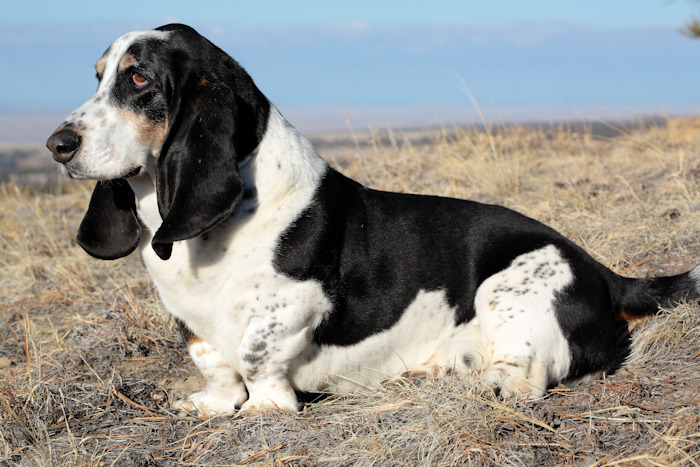 with a nice March wind…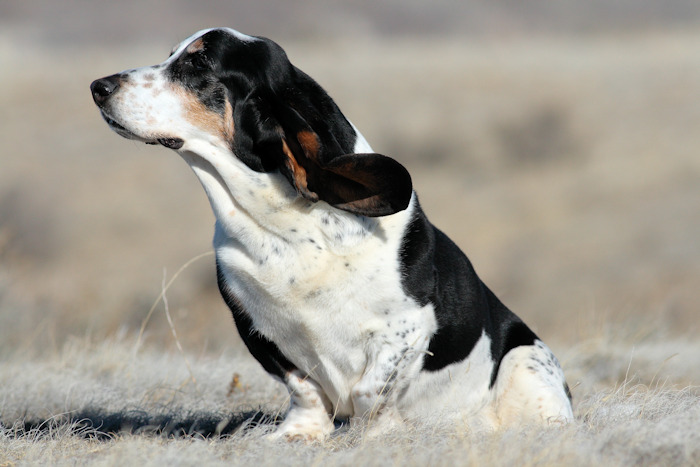 then it's more than a good day, it's an excellent day!