You know a basset nose is pretty darn special, about the best in the business for scenting. And you know how much us bassets love a good sunrise. Therefore has it ever occurred to you, that a basset nose creates the sunrise? Well, watch.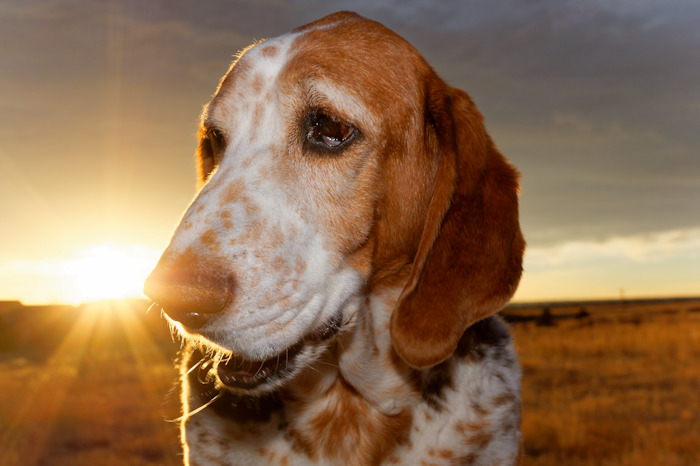 Here I am breathing in the scent of life to a sunrise.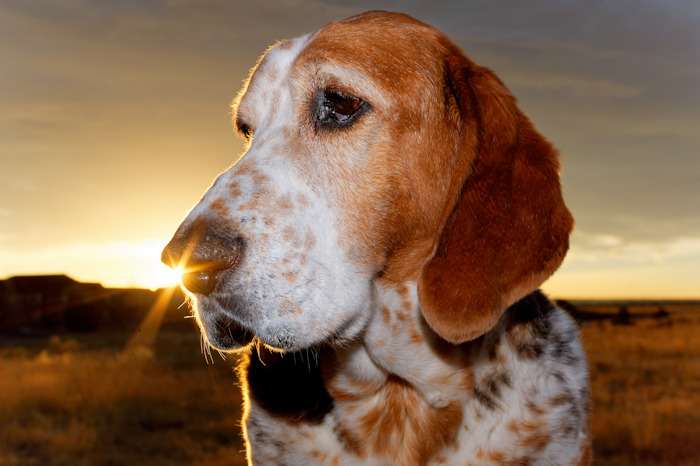 It's easy with a good basset nose.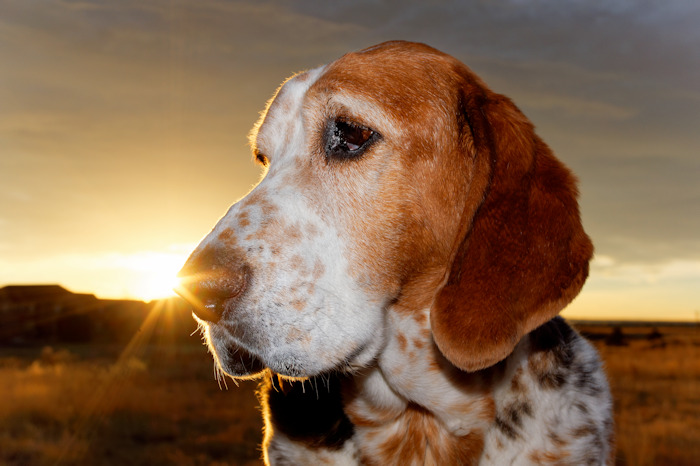 Now I roll the sunrise up the top of my nose.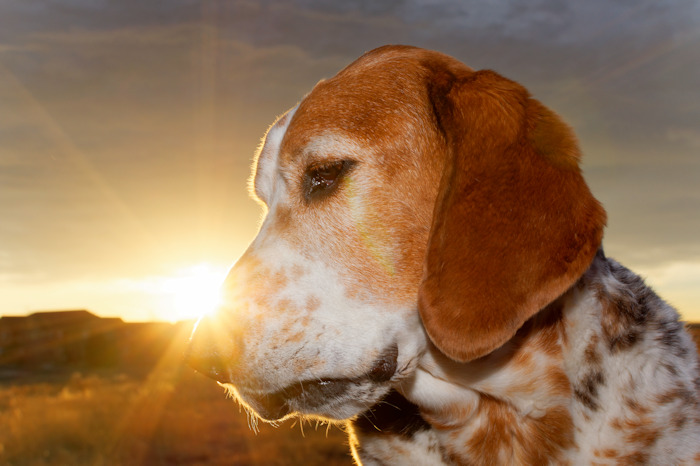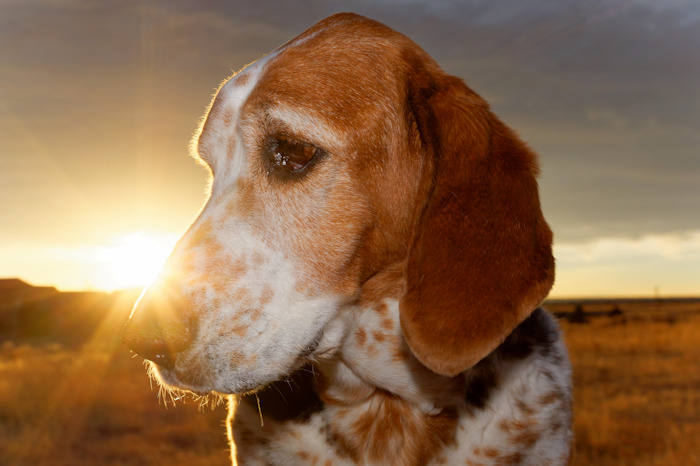 And there it is!!!!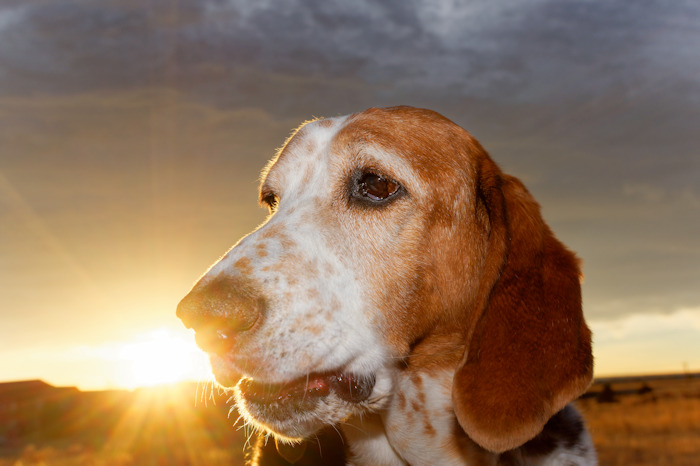 Whoops, kinda burned my tongue a little on that one 🙂

You do realize that with our big basset ears, we can stop the sunrise as easily as our nose creates it?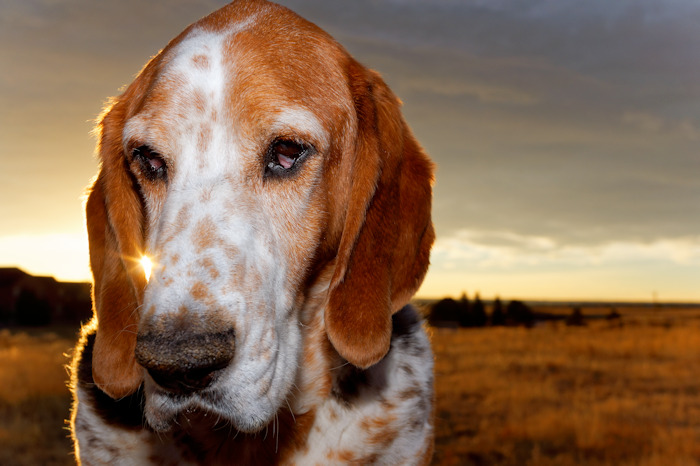 Bassets are very talented creatures!!!!
Too bad that clouds can stop a good sunrise too.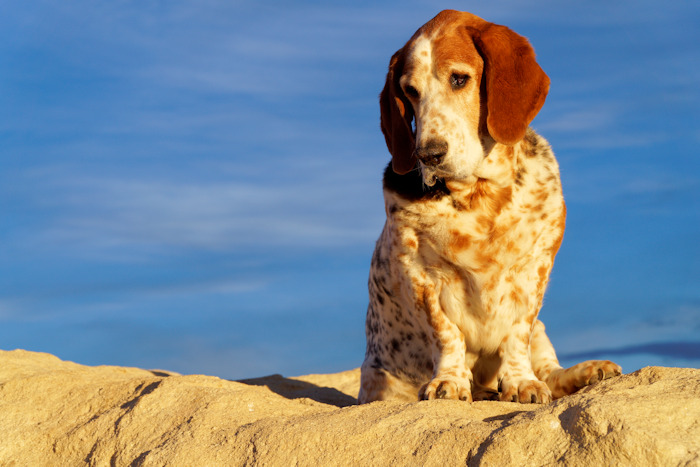 So I was in a hurry to get some golden light photos before those darn clouds moved in.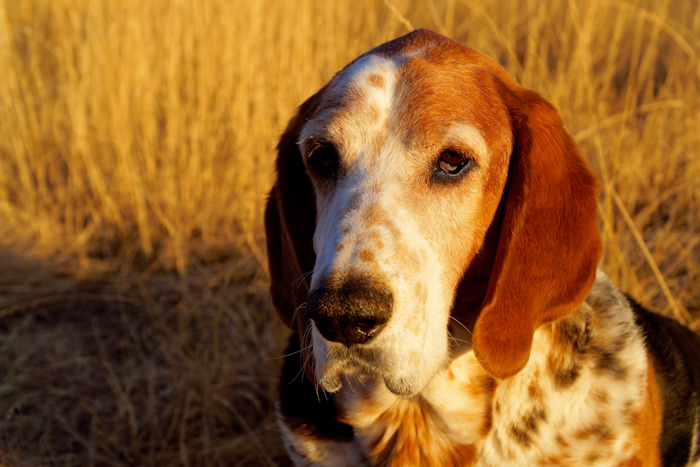 And they did move in to take up residence for most of the day. We got a peep of sun after a Burger King breakfast.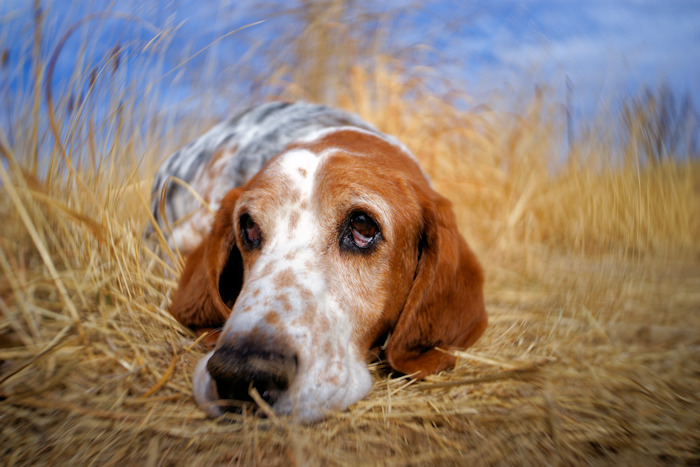 Too bad it didn't last long enough to enjoy it.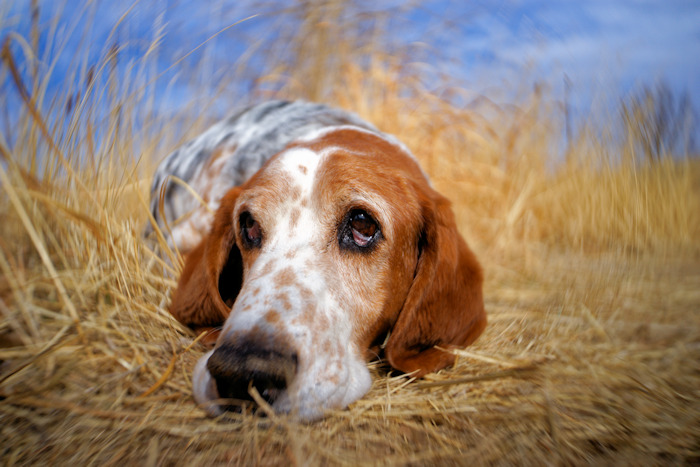 So like, mom has this idea of using the huge holed cheeseburger airbag for some photos. Specifically, I would be sticking out my head out the hole for a cheeseburger.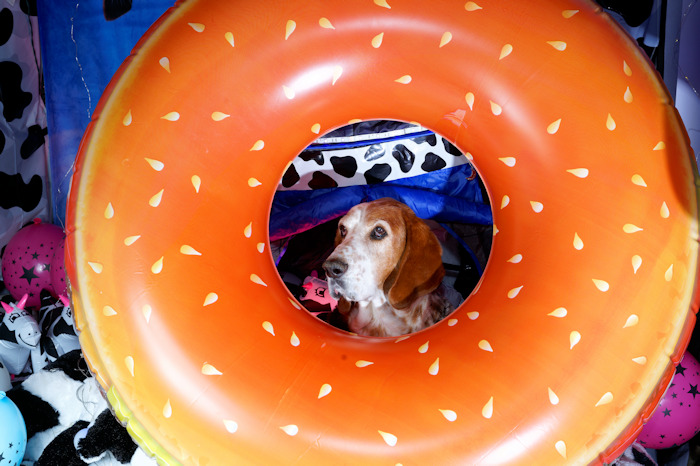 That's all well and good, and bassets know I'm a good worker on the set, but where the heck is the cheeseburger?!!!!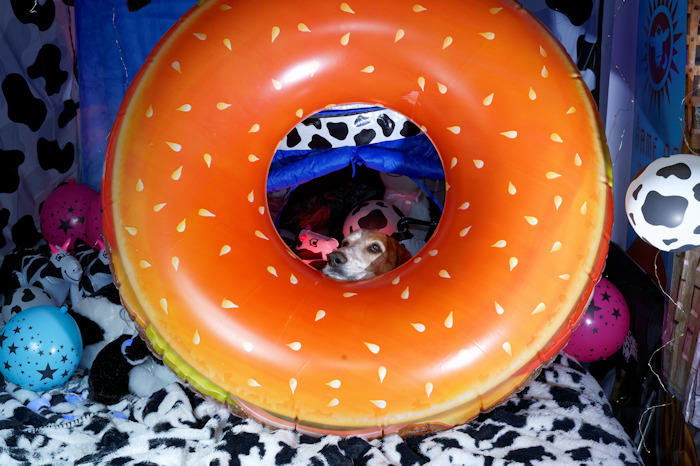 Is it? Is it?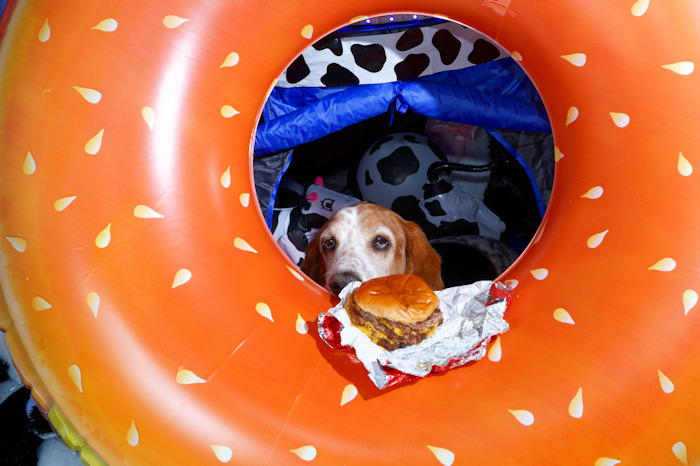 Yes, it is!!!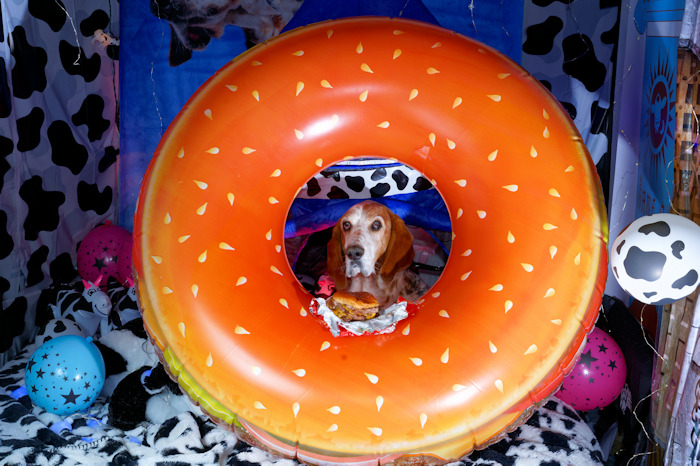 A Wendy's triple cheeseburger!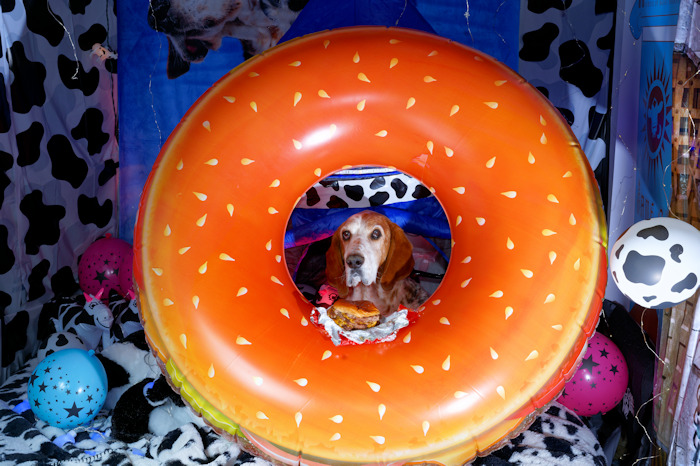 So, I'm kinda thinking that I should show you how important a Wendy's cheeseburger is to a Porter basset.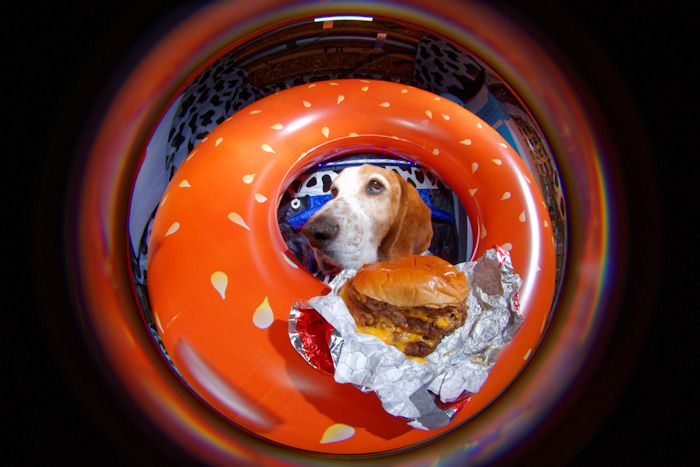 See? The cheeseburger takes up most of the frame in the photo.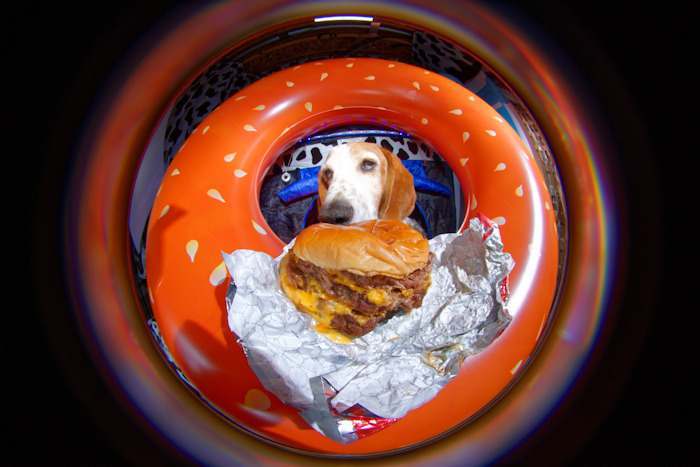 Yup, that's the way those Wendy's cheeseburgers look in my eyes. But, I gotta go, I got some cheeseburger eat'in to do!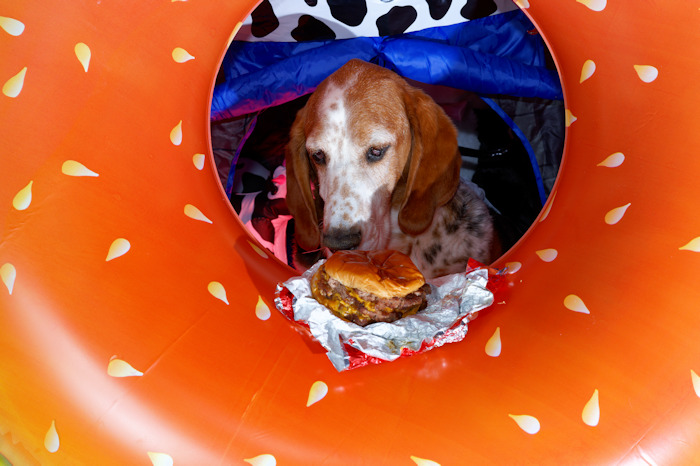 What are we doing today dad?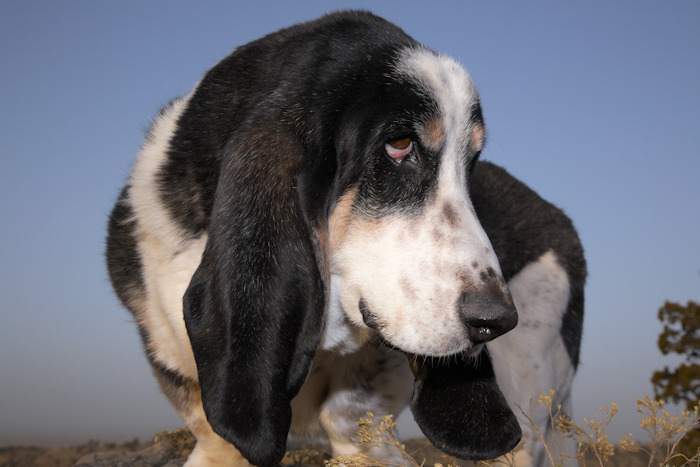 Since it's March, it could be blasting around in snow.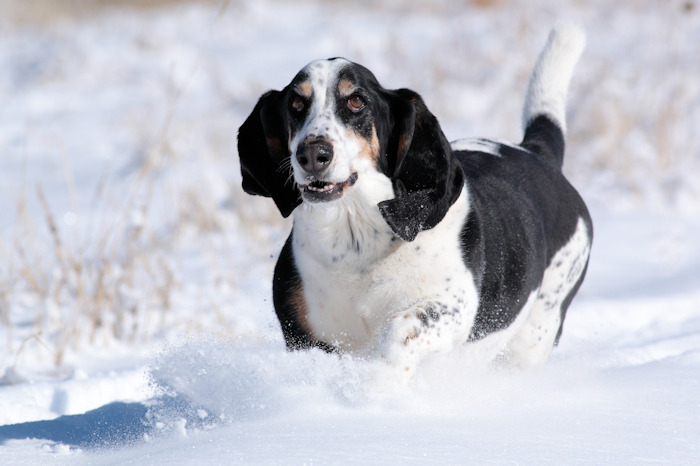 Or perhaps, it could be taking advantage of a fine spring day to climb the peaks of Custer State Park.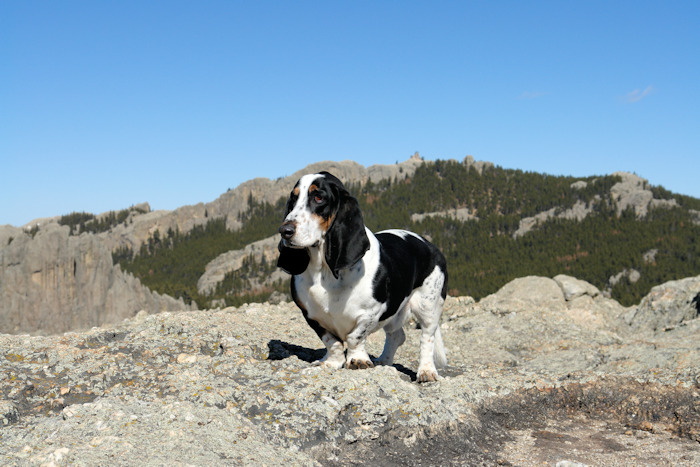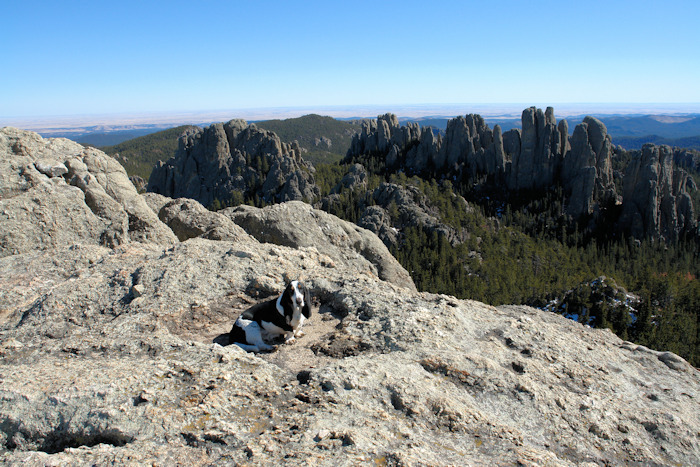 You can bet that whatever was happening on this March day was worth happy howls.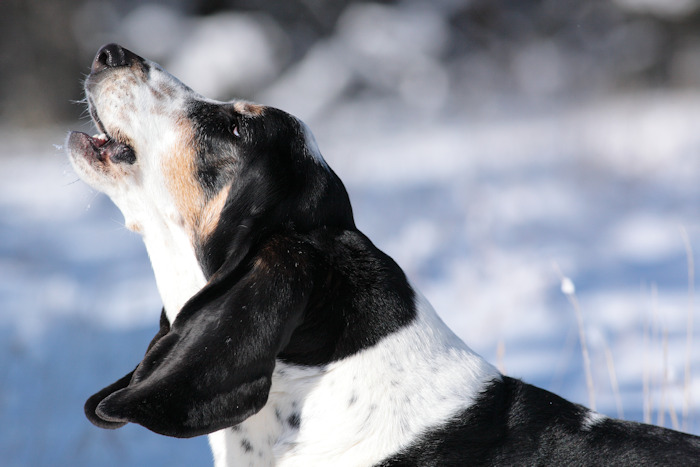 Really happy howls!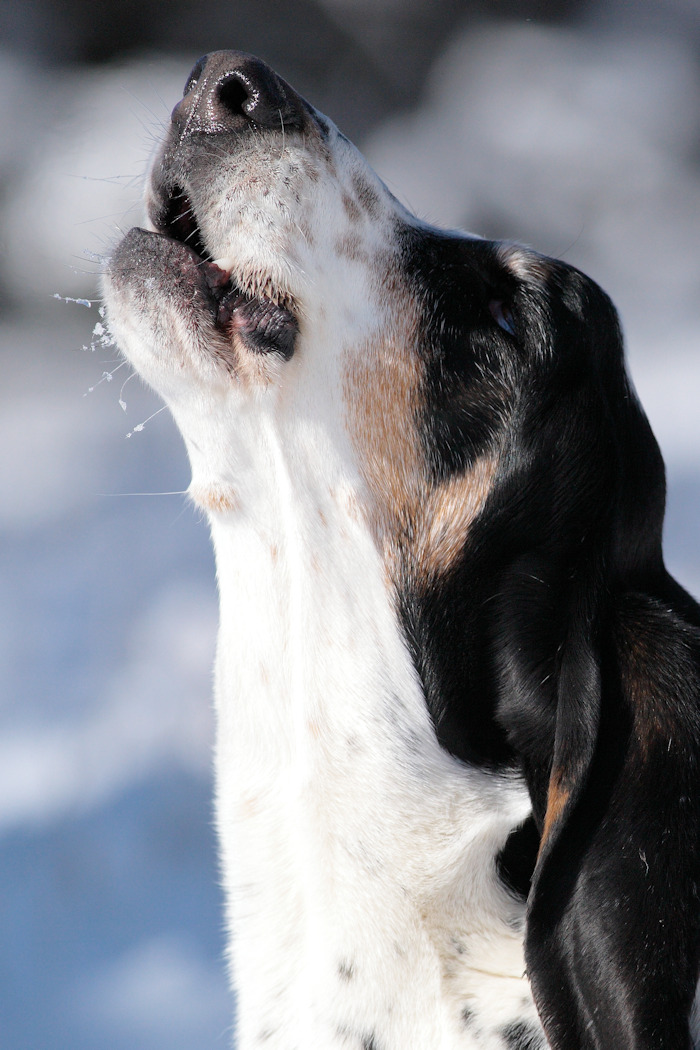 Aww-ww-ww-w George.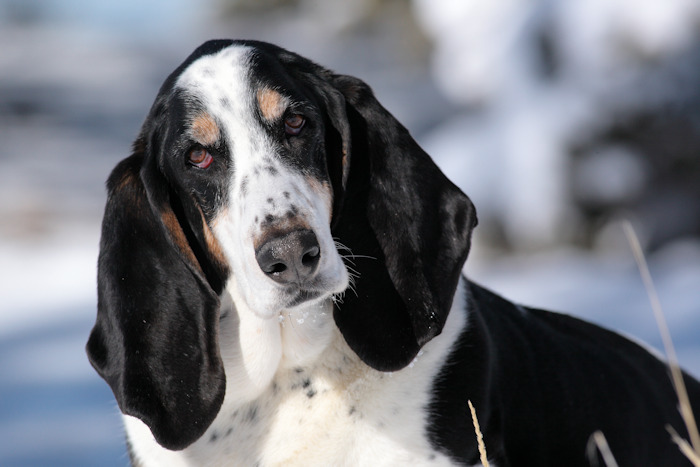 We bassets make it the best of times.