Alright, here comes the sun again!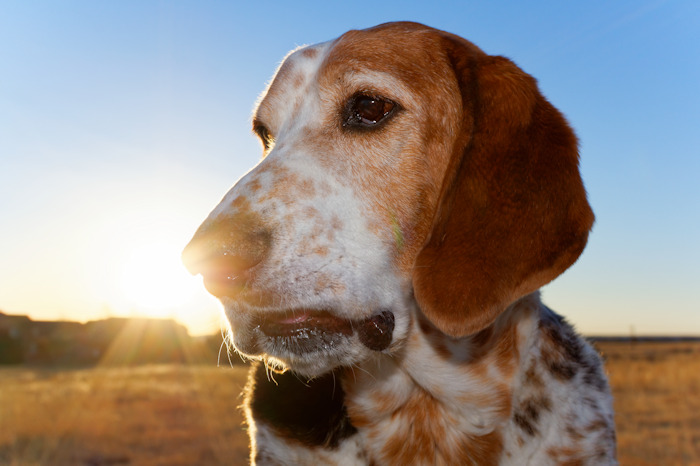 I'll play with it on my nose…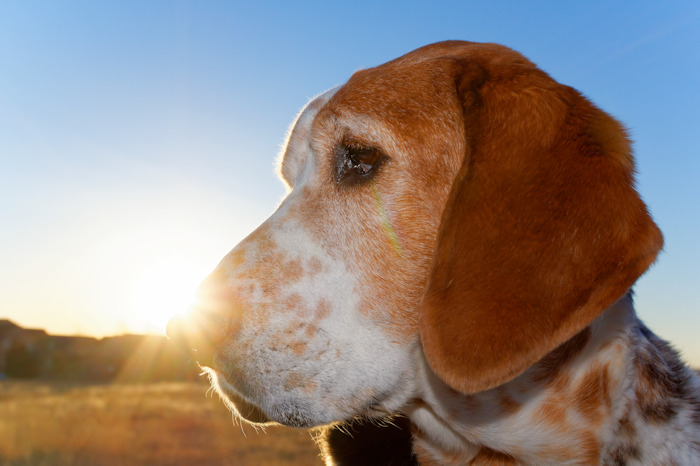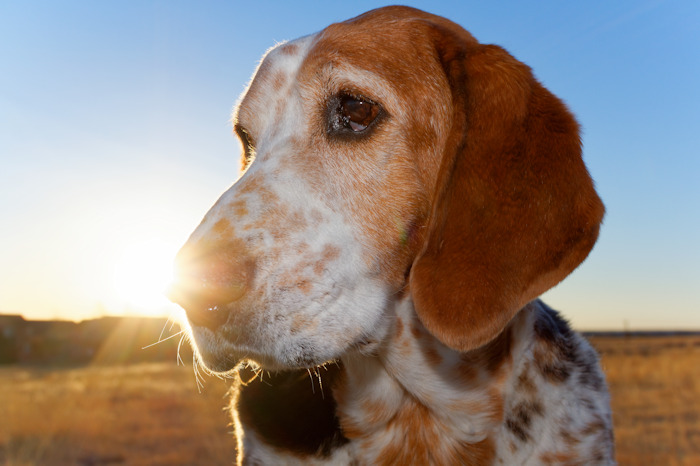 and my ears.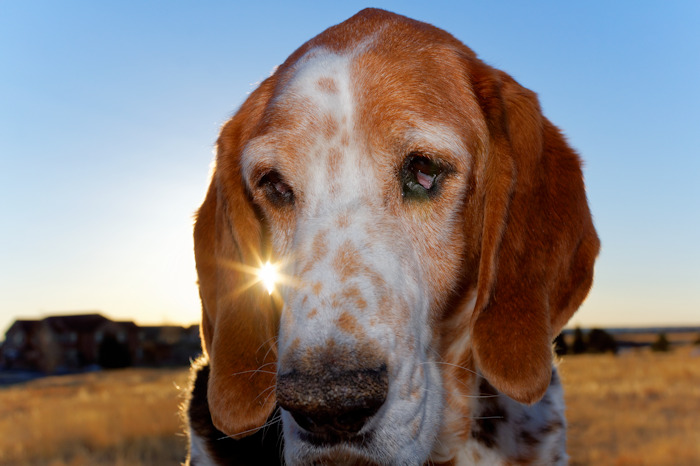 I know, I know, you're probably asking, "Porter, why so many sunrise photos lately?"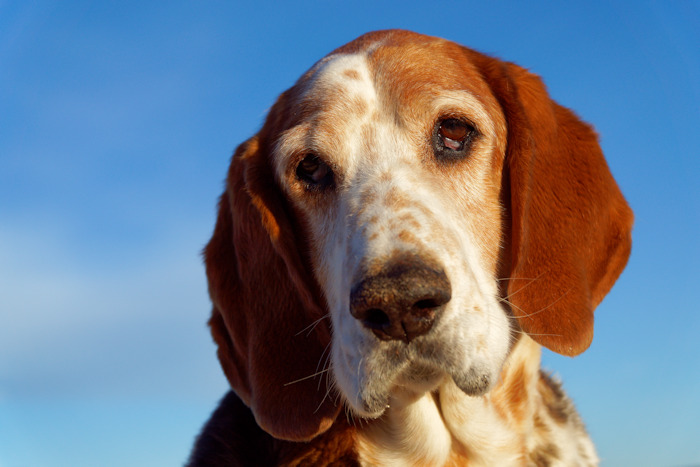 Well, you see, it's like this. It isn't too darn cold in the morning for photos, and the sun is at the right spot from Porter's Perch, and we don't have to get up so darn early like when it's a sunrise in the summer.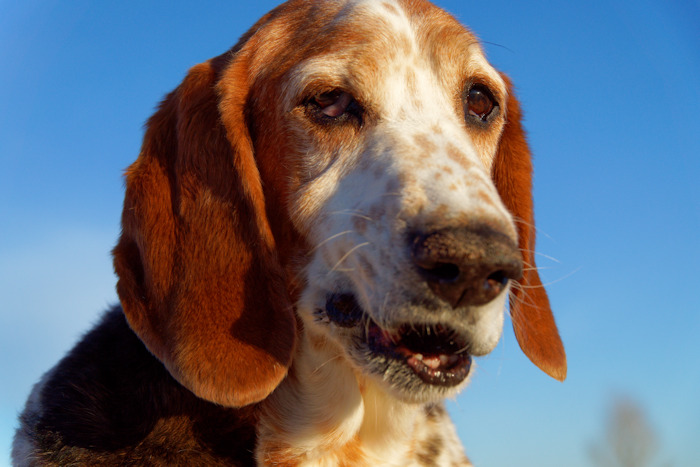 Easy to understand.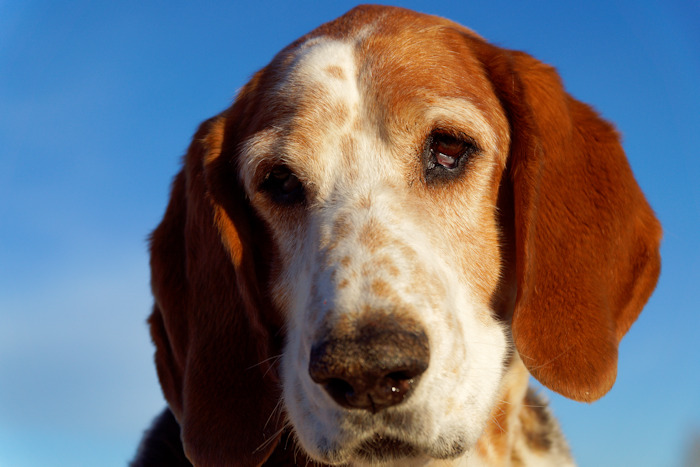 Oh, and you know how much overcast skies drive me nuts! Blah!!!!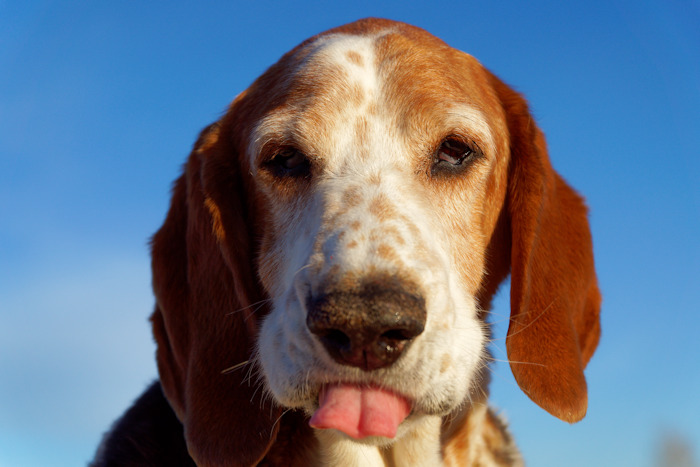 Oops, almost forgot, sunrise colors are just so darn pretty, perfect with a Porter basset.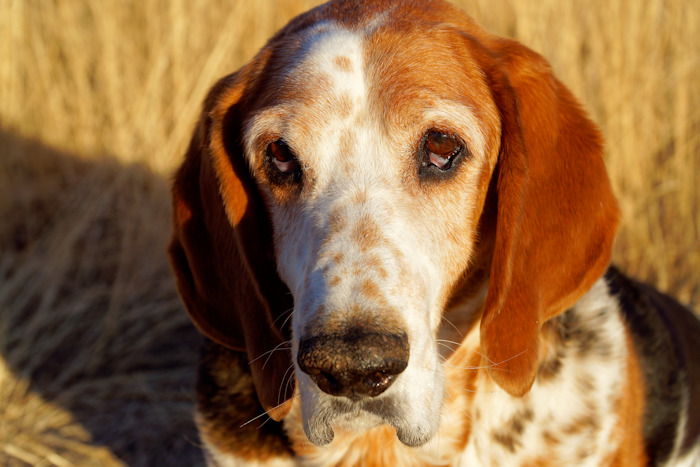 Too bad that all the pipeline construction is taking place so close to Porter's Perch.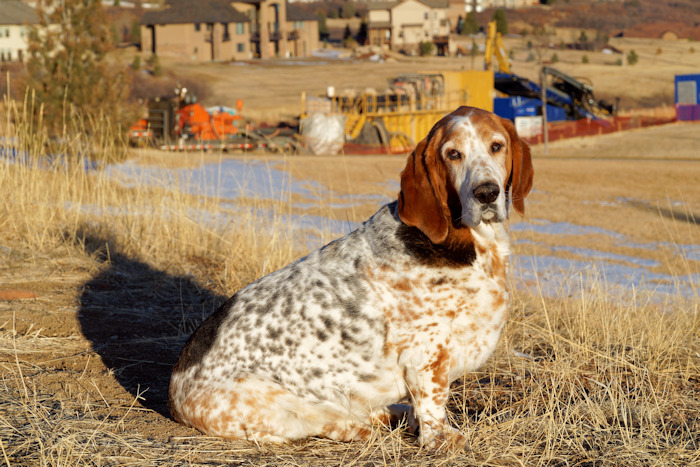 I suppose that many would consider it progress, but from a sunrise viewing point of view, that isn't so.
Back at home, it was time for breakfast.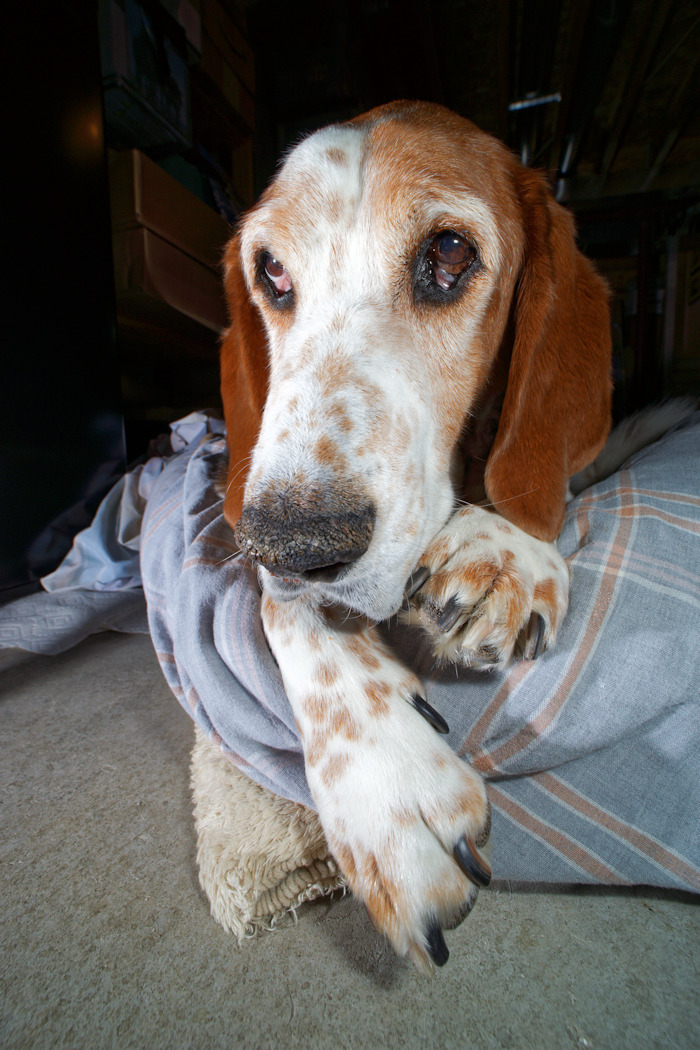 Though I did wait a little longer than I would like.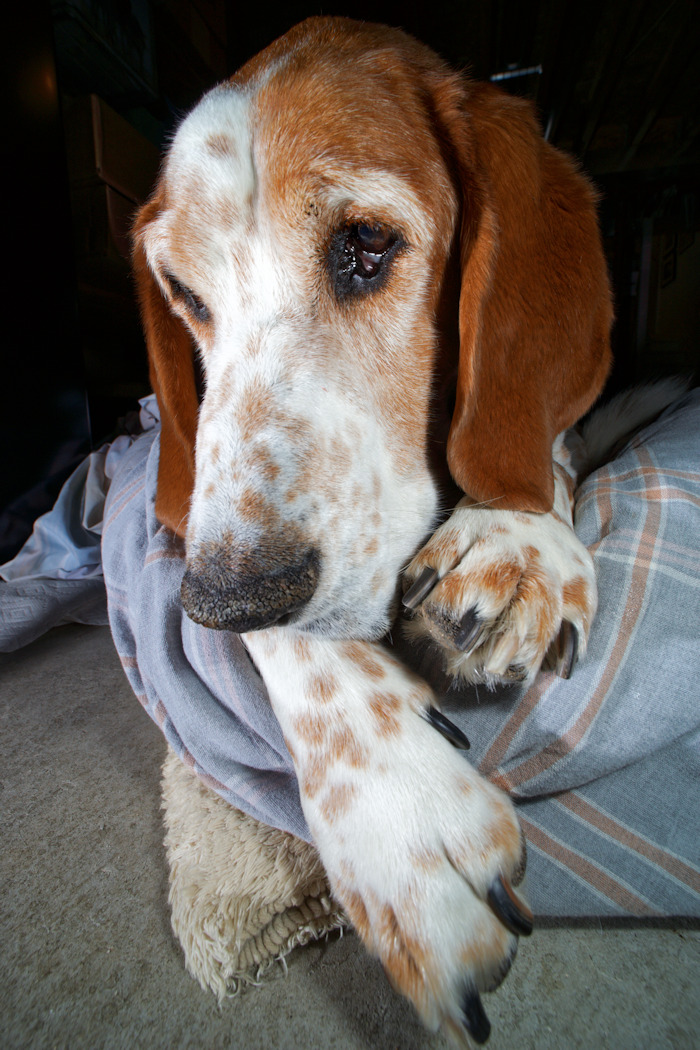 Hey, have you noticed how big basset paws are? 🙂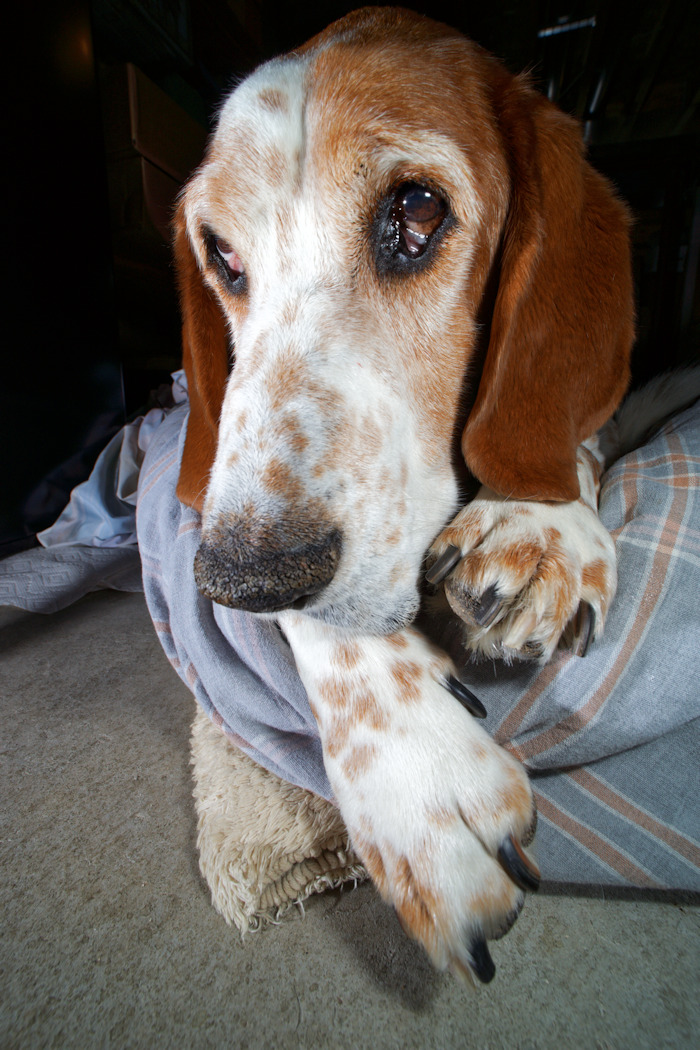 Naturally with the sun and warm temperatures, I couldn't resist some sun time out in the field.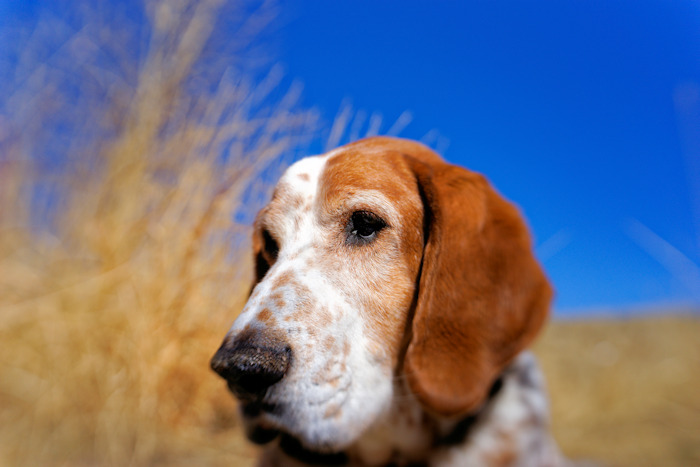 This feels darn good.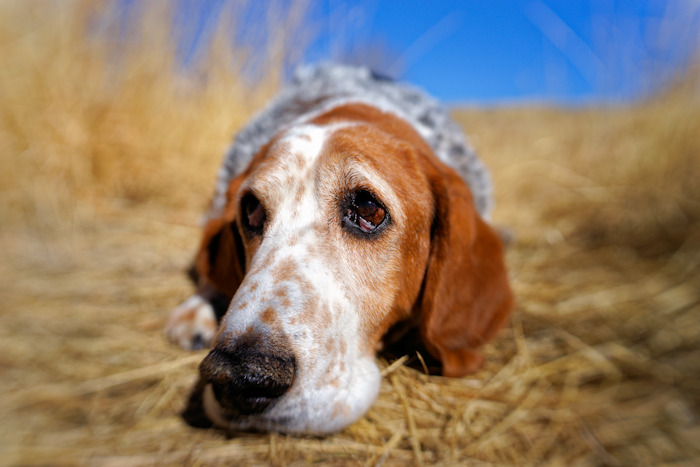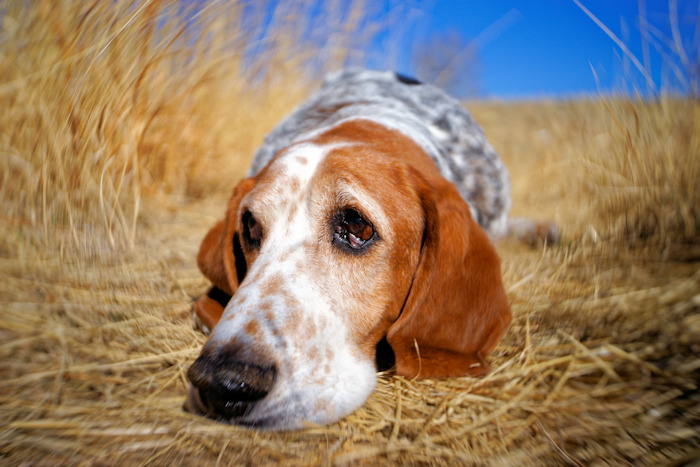 Reminds me of those good chair spot times in Edgemont.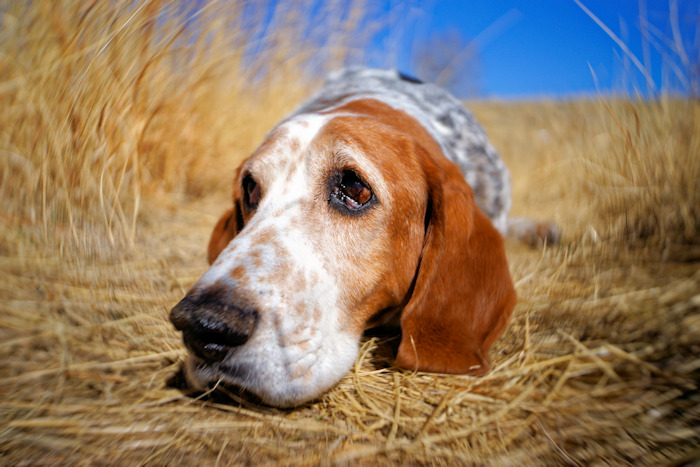 Of course, there is a lot more in Edgemont in March than the chair spots. There's the sunrises…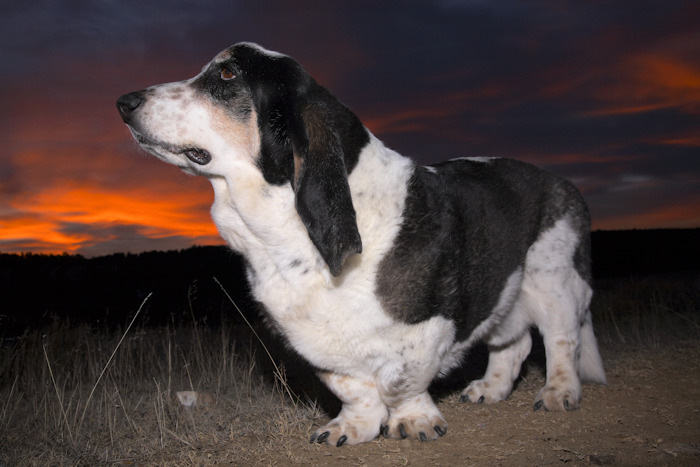 and the blustery…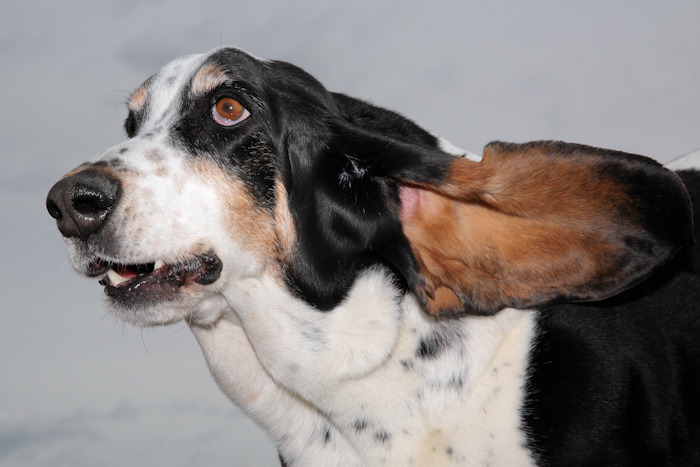 month…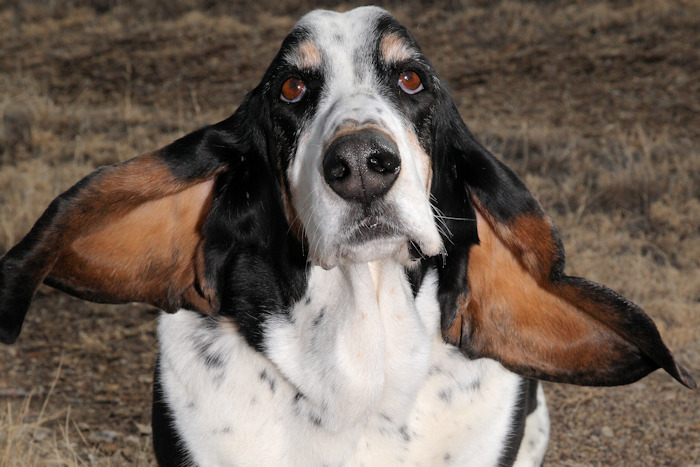 of March…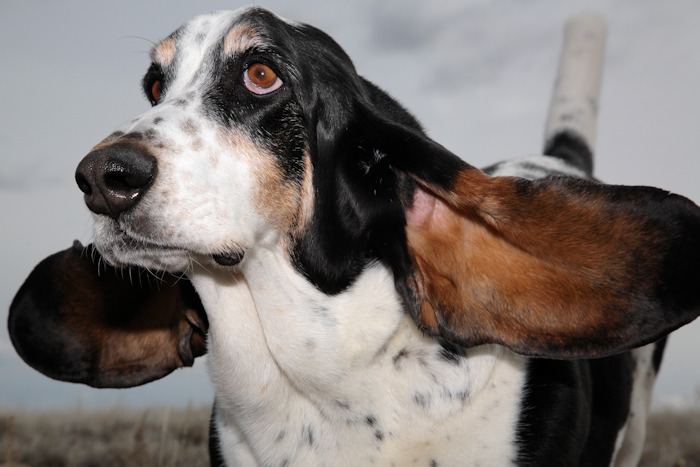 and cool places to check out…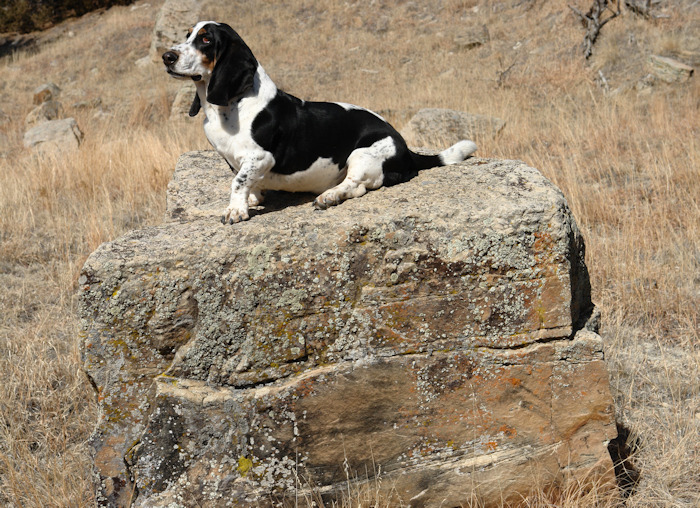 like Cube Stone Meadows.