Yay!!!! Sunrise basset hounds enjoy!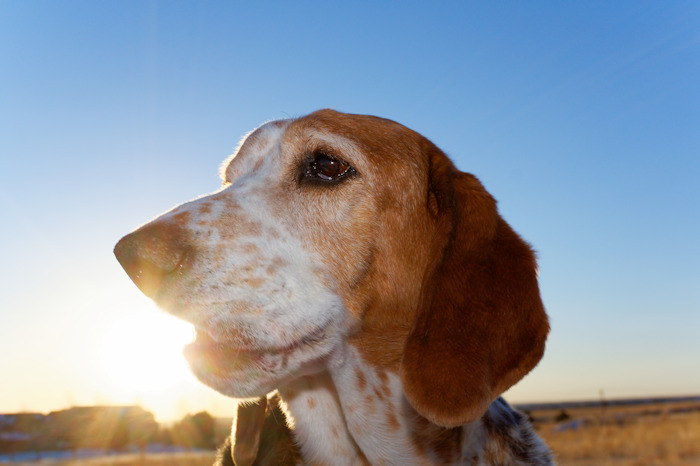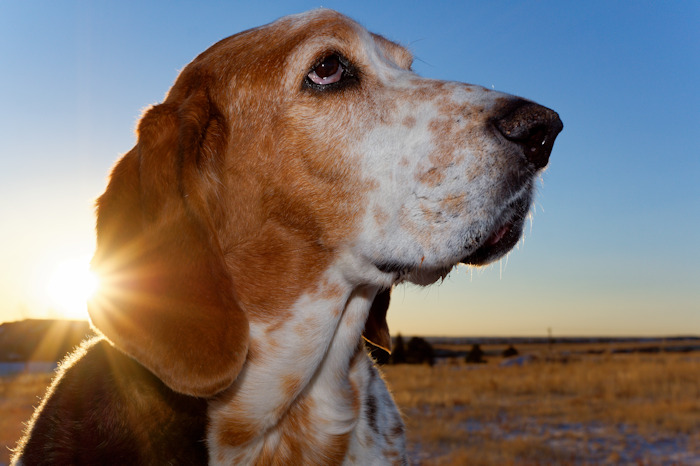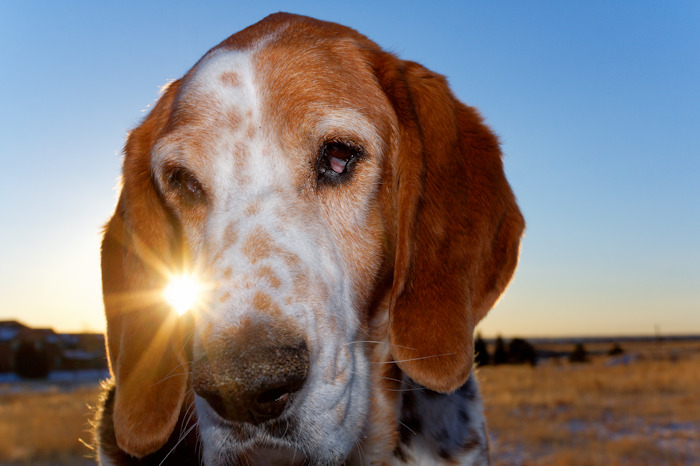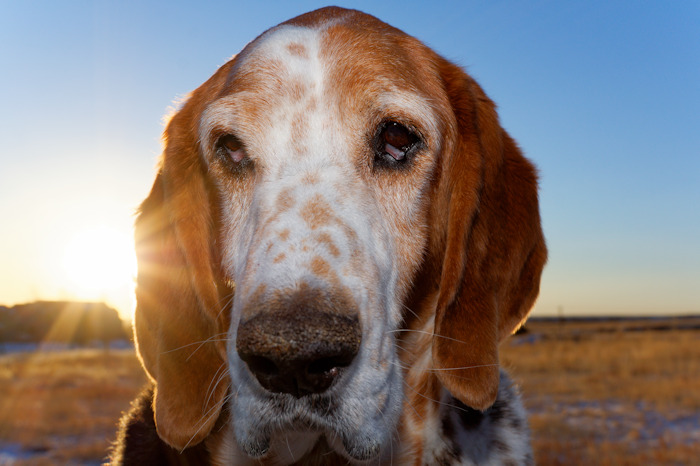 I will woof to you, however, that the sun as it moves to rising further north…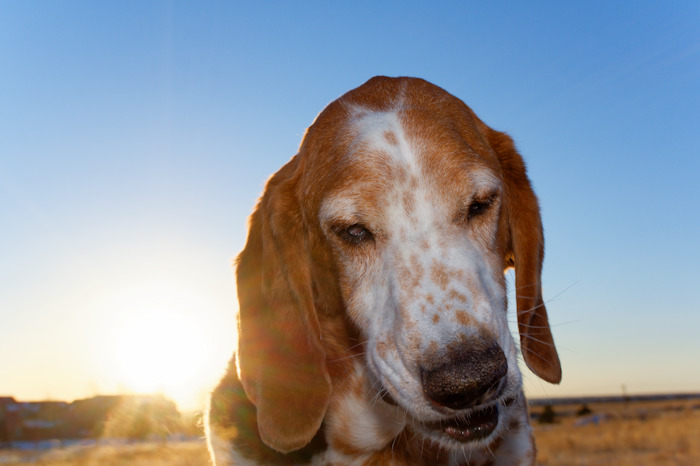 it is getting blocked by the condos when I'm on Porter's Perch.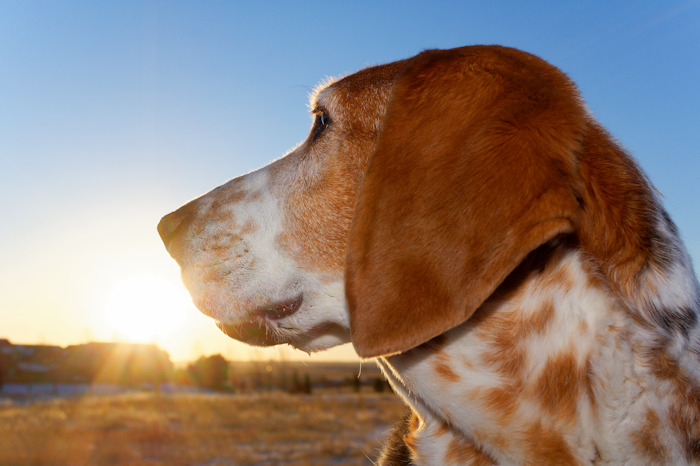 Ha! Ha! And giggle! It still can tickle my nose once it gets above the condos.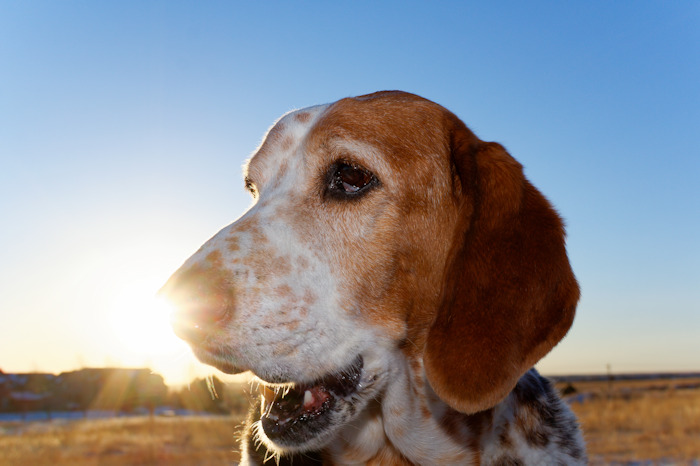 So, here it is, March 1st, and we haven't had much snow yet this winter.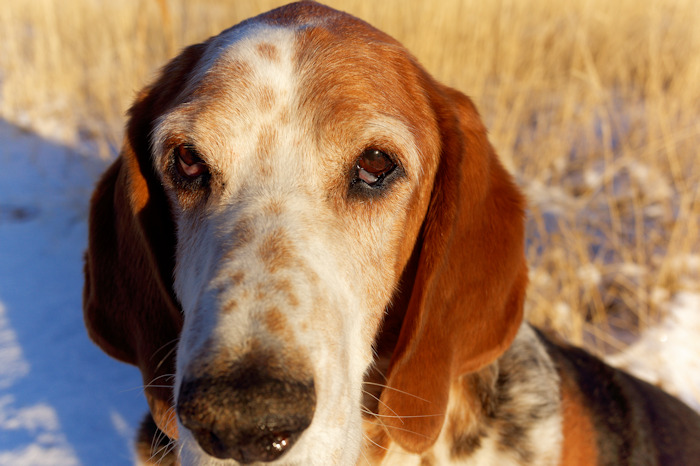 We have the snow from yesterday, but it isn't much…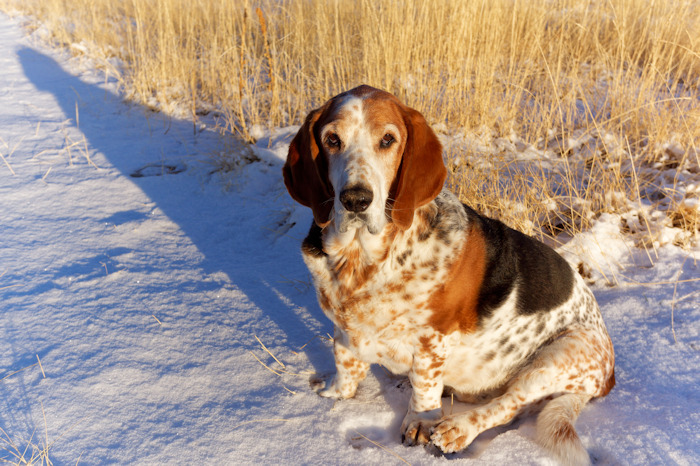 and won't be around long at all.
I wonder when we're going to get clobbered. It is Colorado, you know.
Isn't it getting close to Easter? Okay, I guess it is still a ways off since Mardi Gras was yesterday. But, there I was taking a late afternoon nap, when…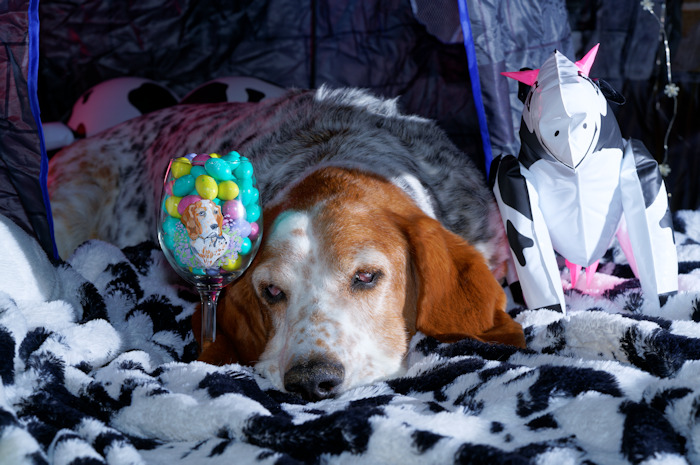 will you look at this!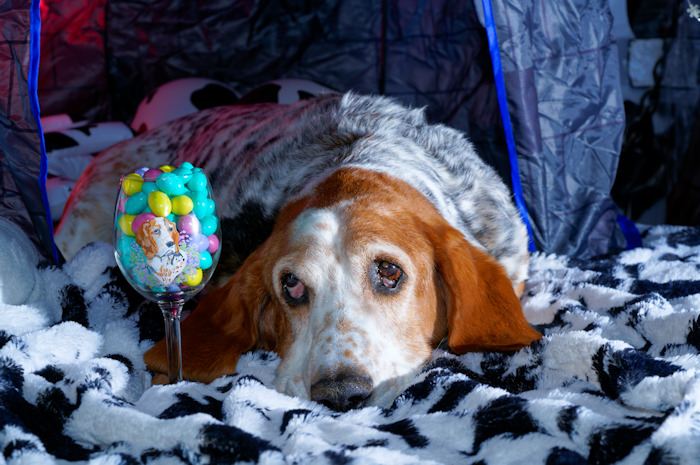 The cows brought me peanut butter M&M's in the shape of little eggs!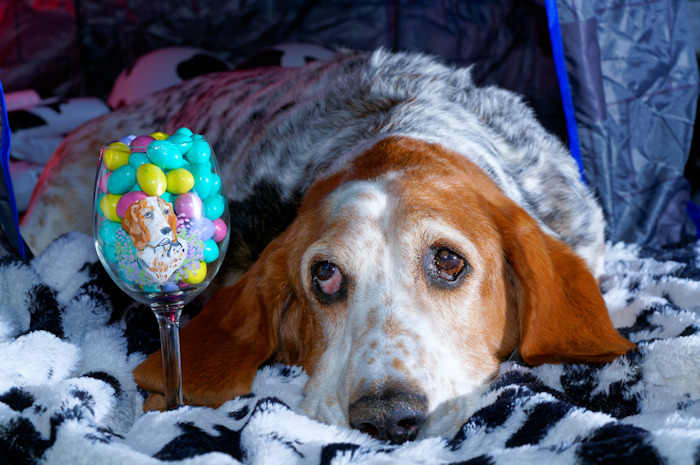 Wasn't that nice of them?!!!!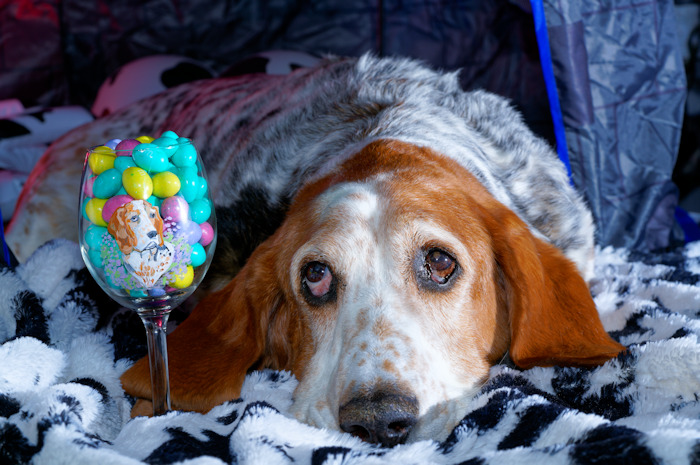 Now, you're probably thinking, "Isn't it supposed to be the Easter bunny that brings good treats?"

Not in King Porter's kingdom, I'll woof to you!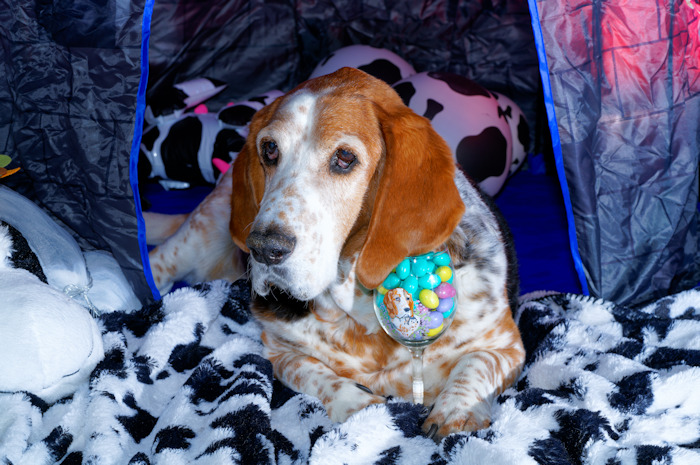 You know how I feel about rabbits! Enuf woofed.
We all know how George was up to see the sunrise.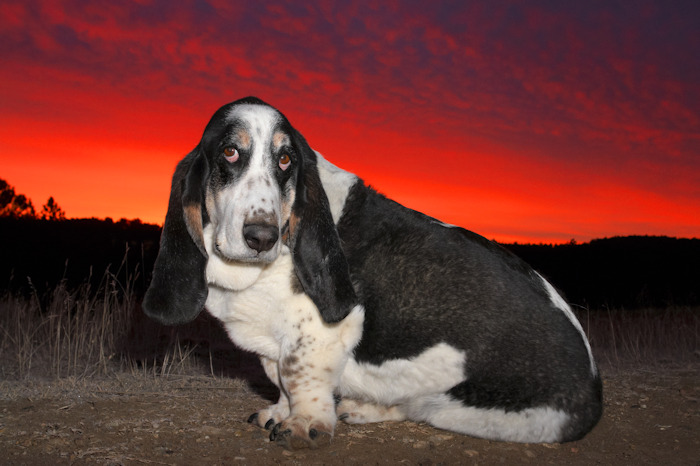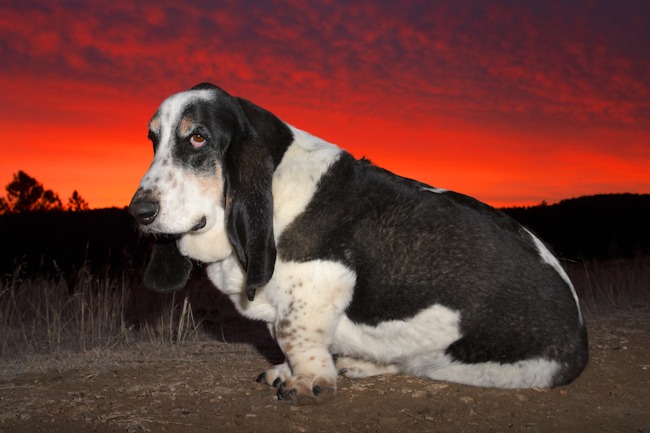 That would lead into a busy day for him.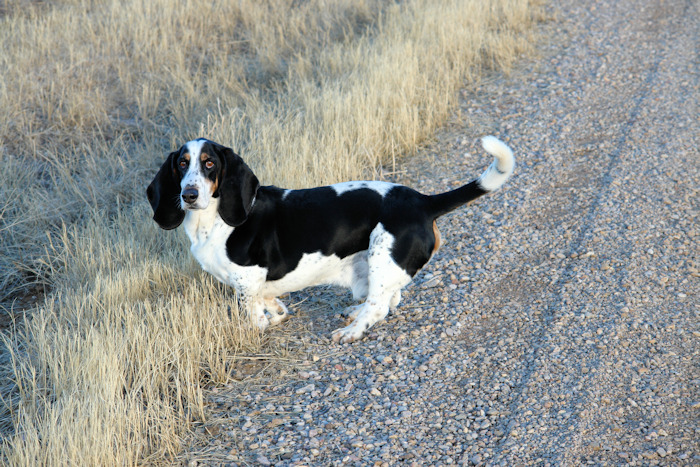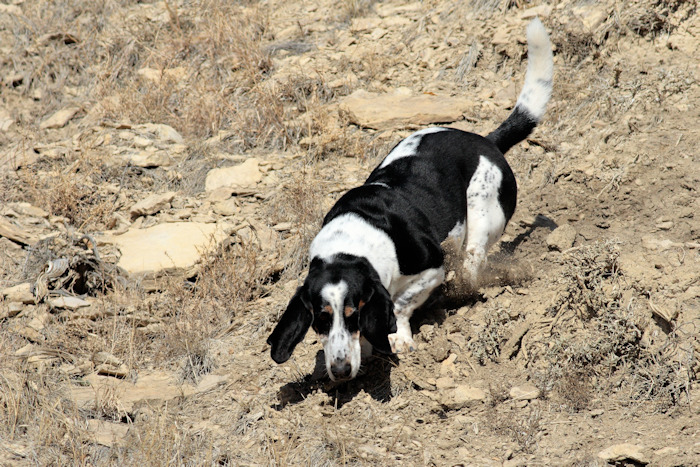 So isn't it great when March comes around and the weather gets warm enough…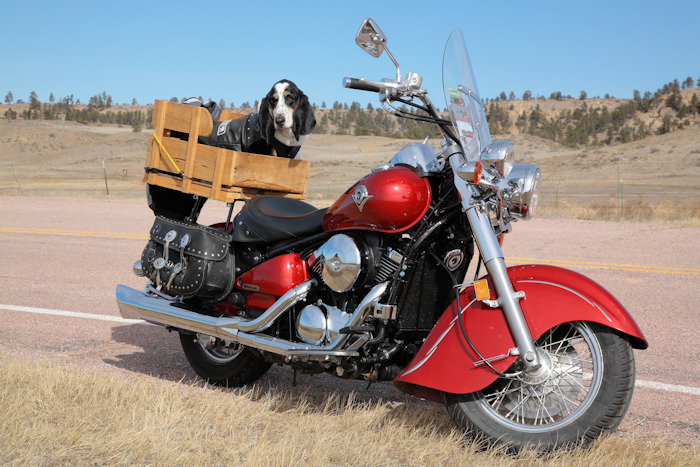 for a motorcycle ride?!! Arrhh-ooo-oo!!!!