Still snowed some this morning and it was cold. But, as you know, I'm not one to shy away from snow.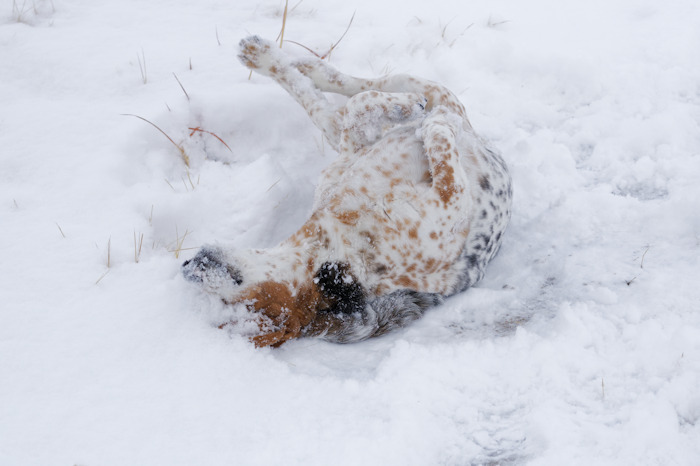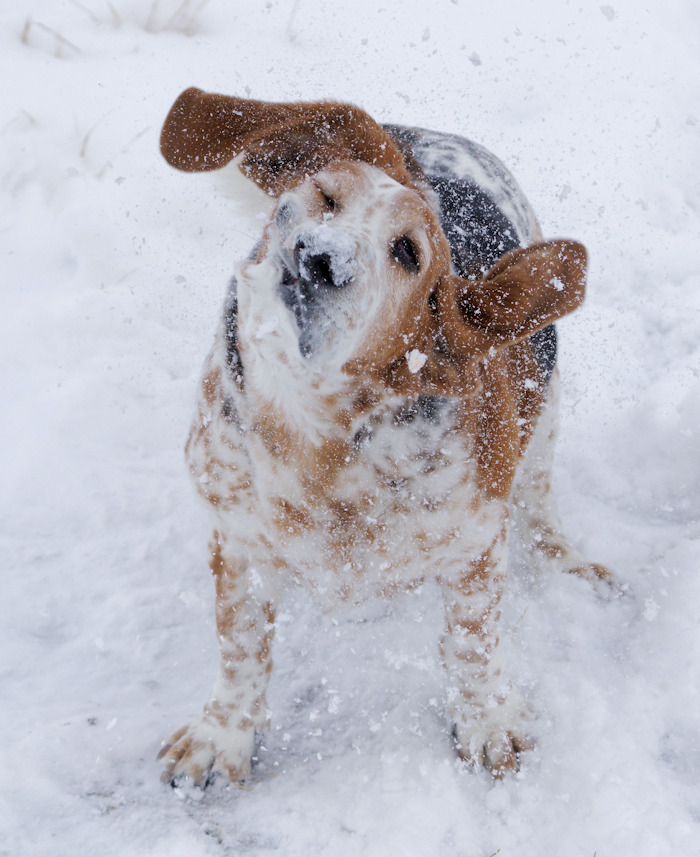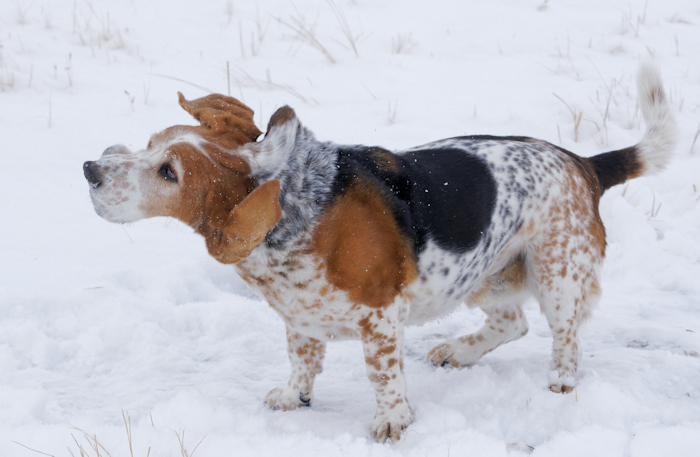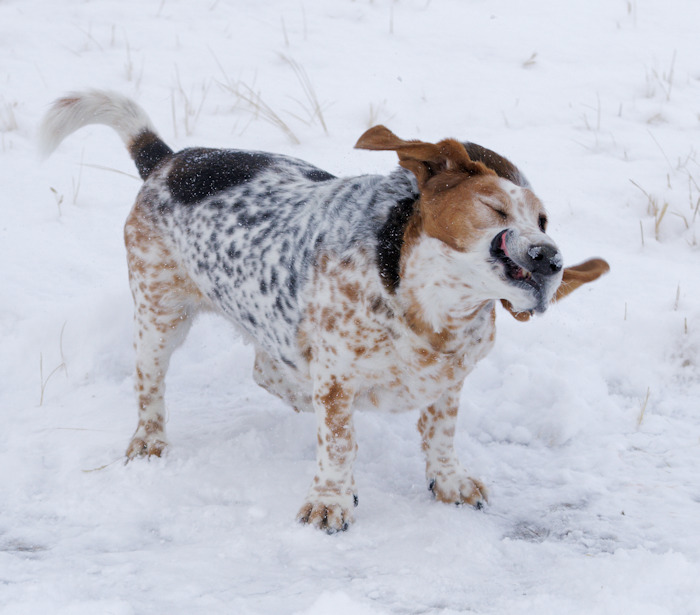 With the cold, ya gots to keep moving to stay warm.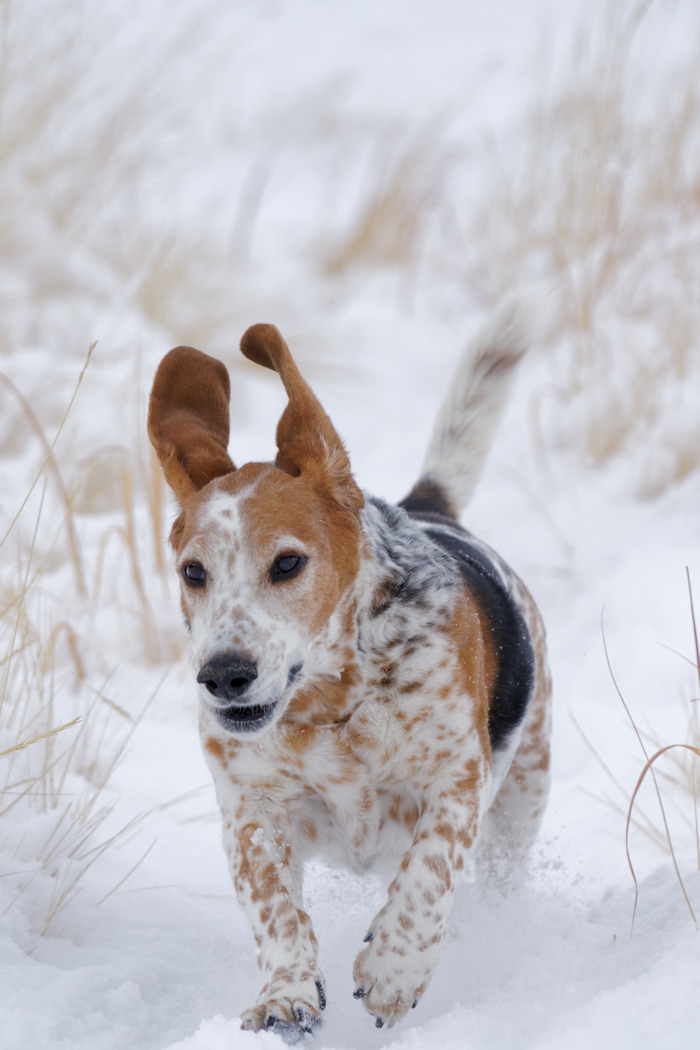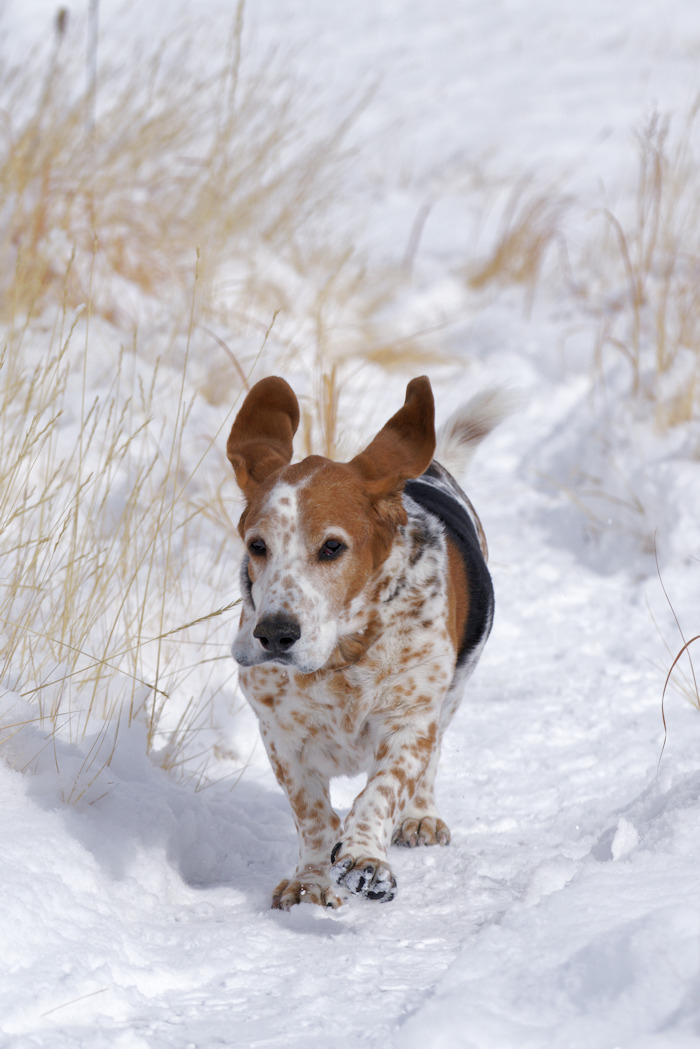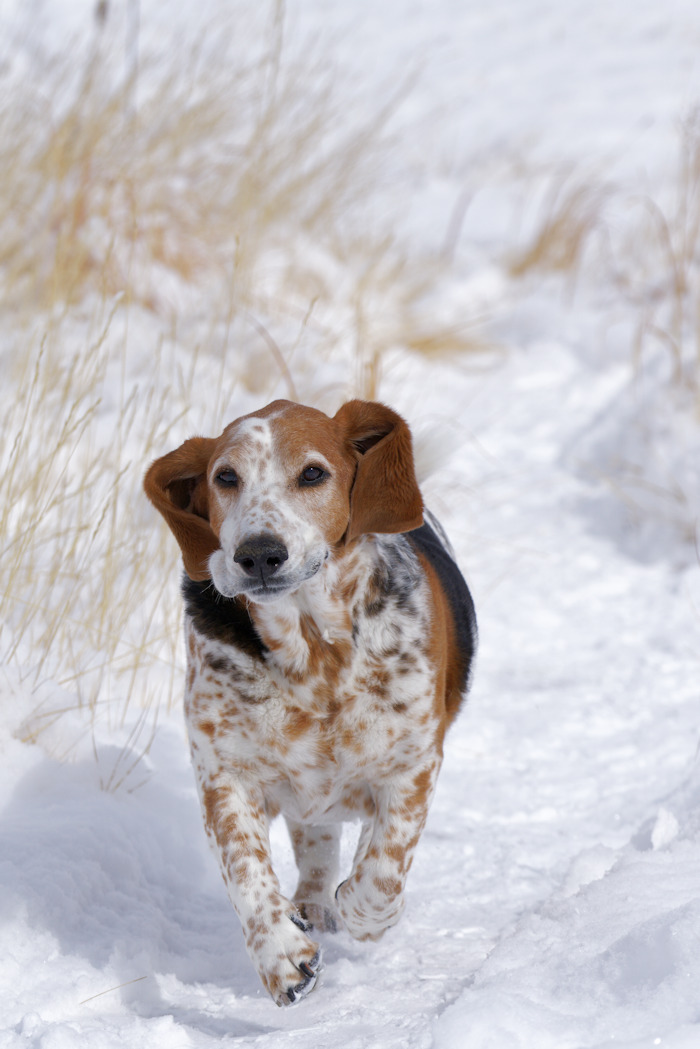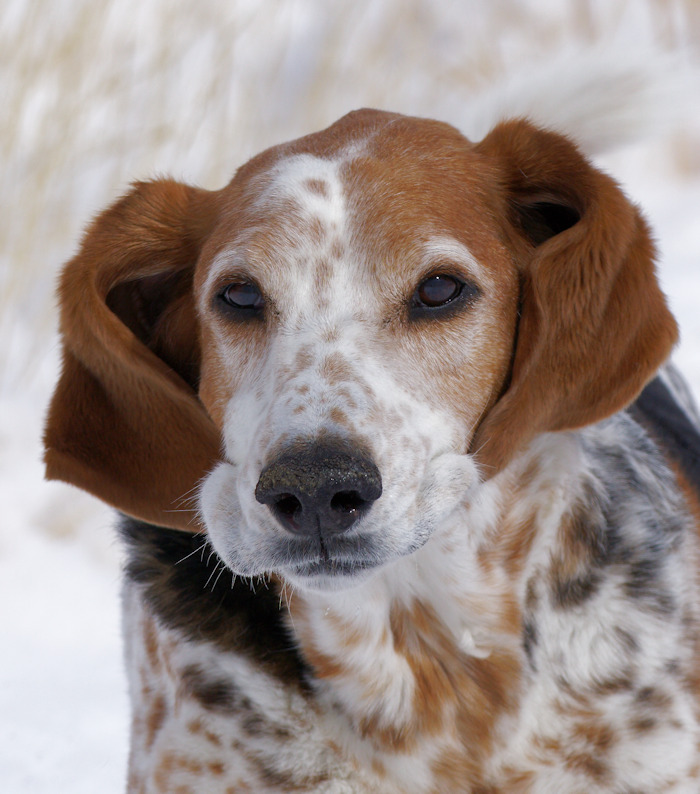 How about that? I've still got it in me, even as my nose self-destructs.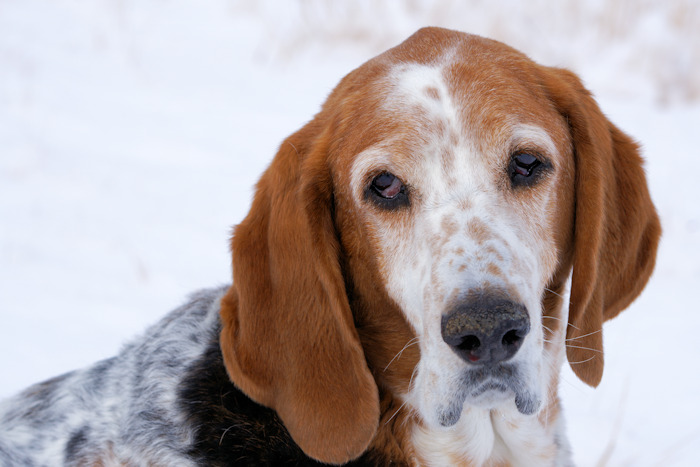 Well, well, I've got it in writing. I do have English Setter in me. Dad always thought that I did because of my bushy tail and black spots.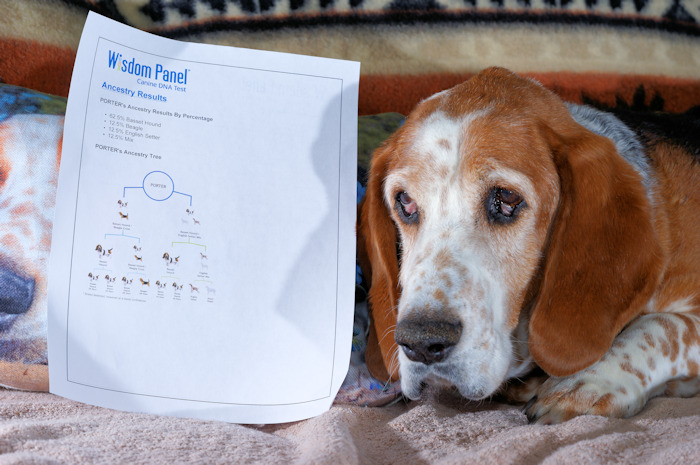 How do I know? DNA testing, that's how. Mom won a free DNA test for me. Pretty cool, huh? I also have some beagle in me (yeah, beagle…I mean, really?). But, lest you have doubts, basset hound is by far the biggest part of my DNA. Yay for basset hounds!
Memories…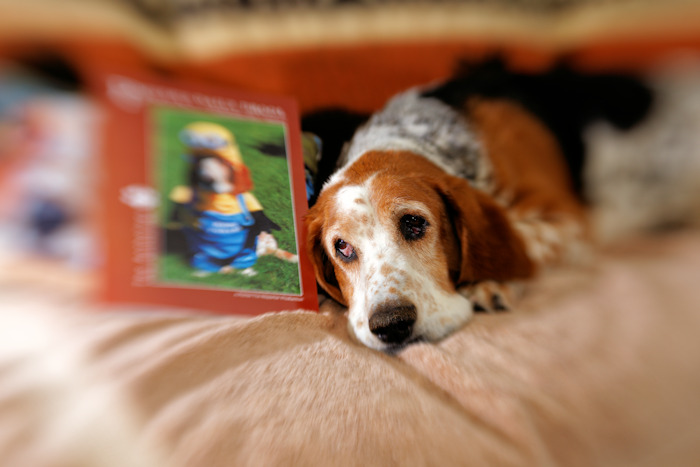 That's what I've got in my second book of Porter's Daily Drool, put together by mom.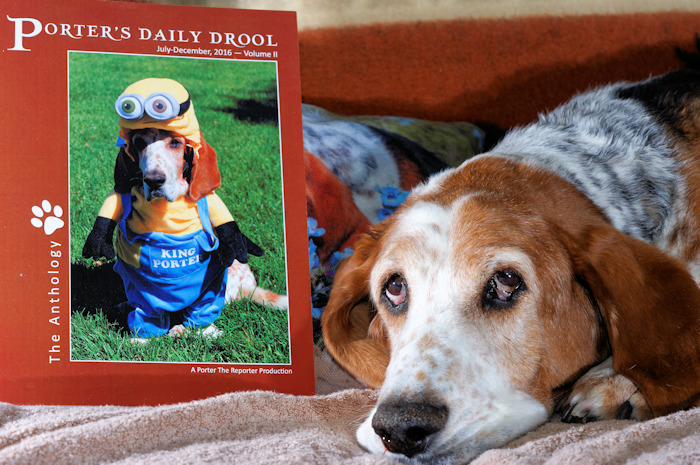 Thanks mom!!!!!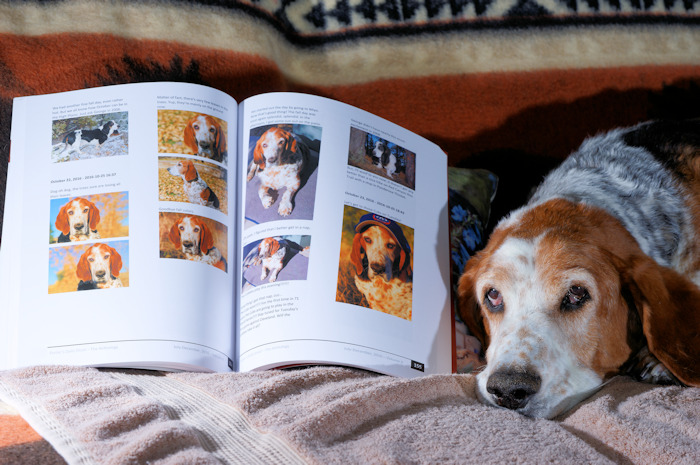 You're probably wondering what's happening with Game of Bones today.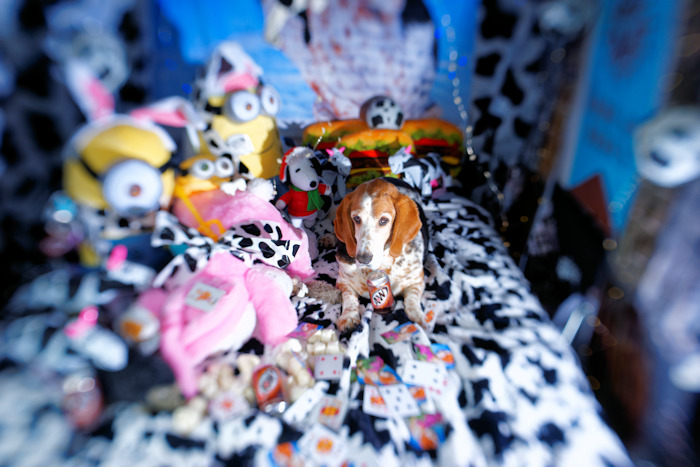 Can you guess? Tomorrow's the bassetrimony…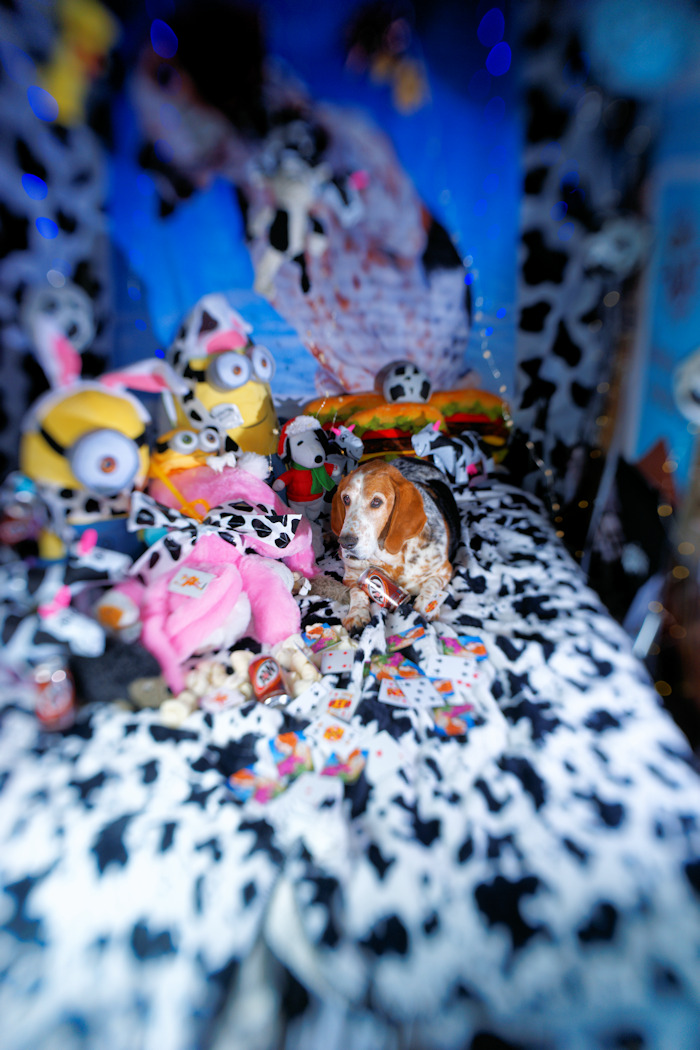 so this evening it's the bachelor party!!!!!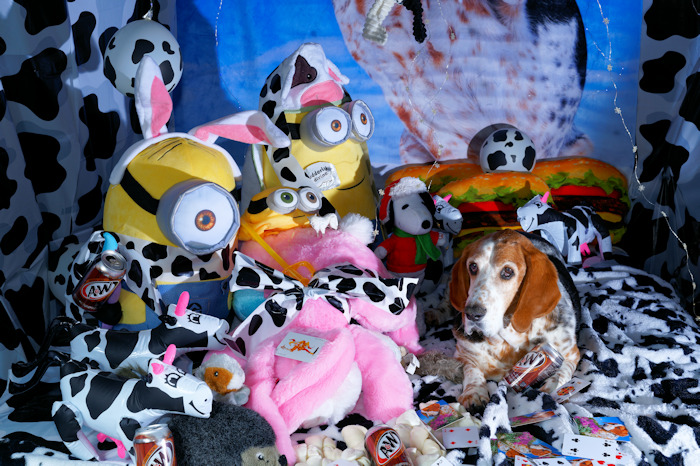 Root beer and bones for all!!!!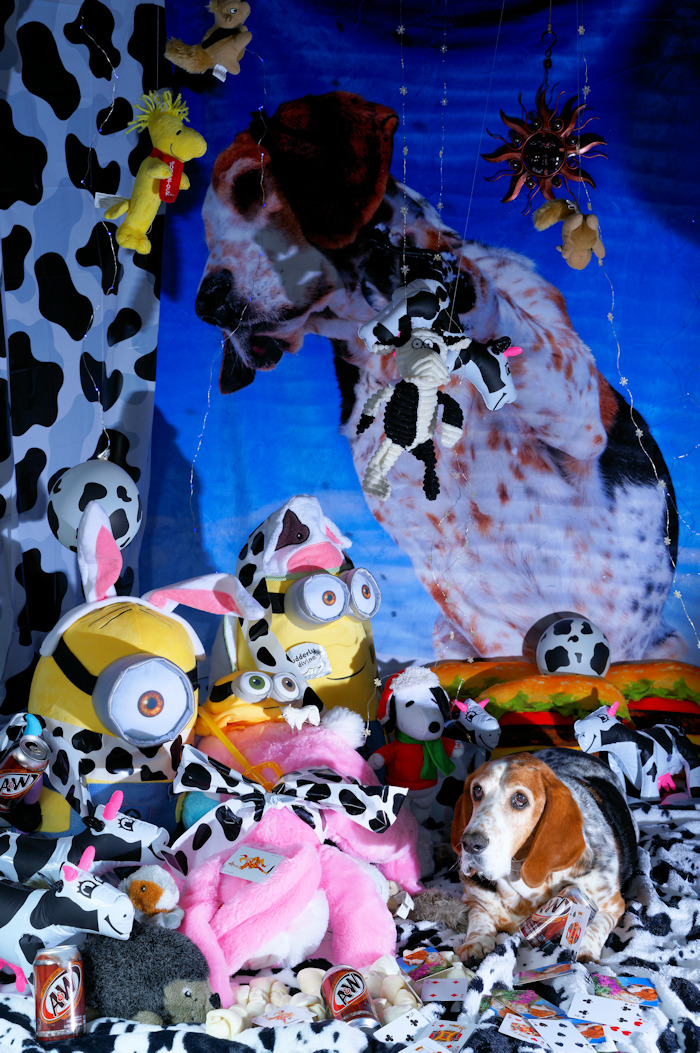 Can't forget the sweet stuff either!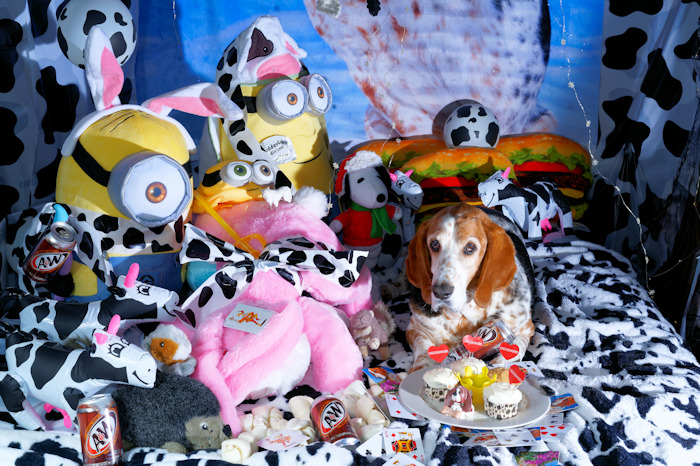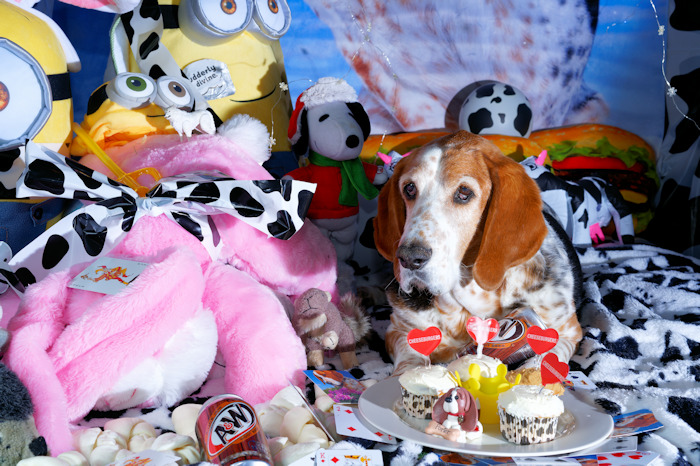 And basset knows!!! Don't forget the cheeseburgers!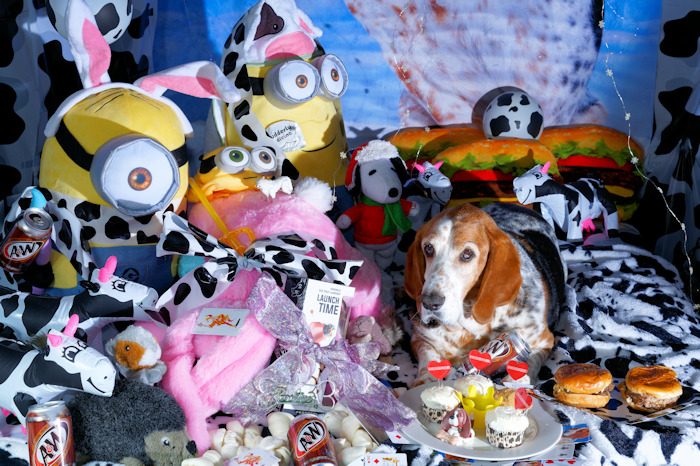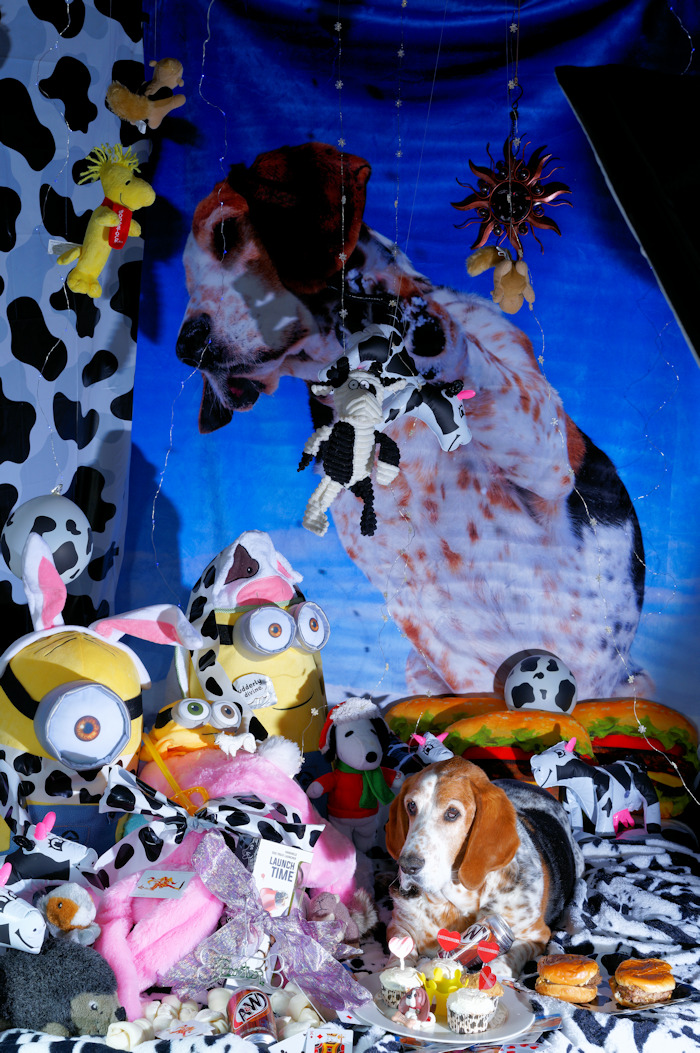 A howling good time was had by all!!!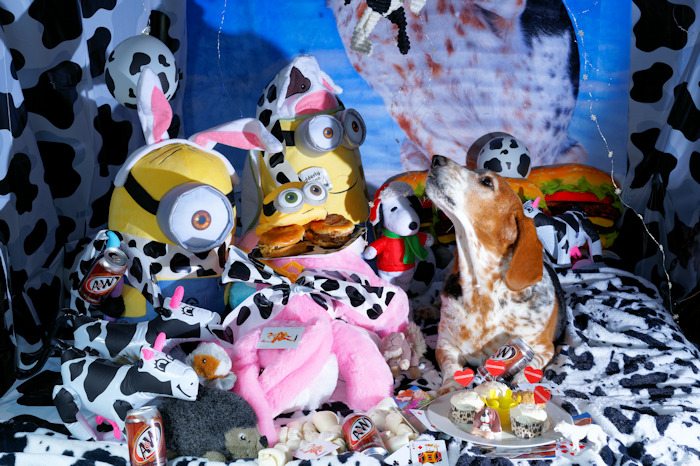 Except for the head of the Killer Rabbits, ha, ha. We had his body stuffed, so we could make fun of the Killer Rabbits.
Nah, nah, nah!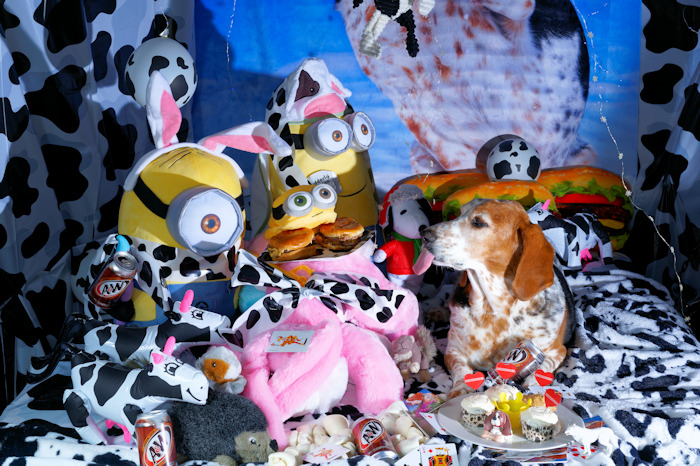 My buddies even got me some gifts like a treat gun!
The party did get out of hand after everyone had had too much root beer.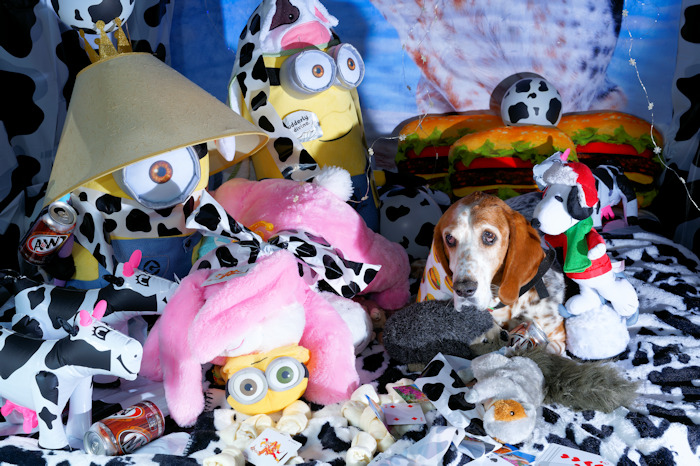 Snoopy always turns into one of those huggy types after he gets tipsy. Minion Bob ended up upside down. While Minion Stuart, yah the life of the party Stuart, couldn't resist the lamp-shade-over-the-head routine.
We all had a good time until dad broke up the party; he's such a party pooper!
What's going on here?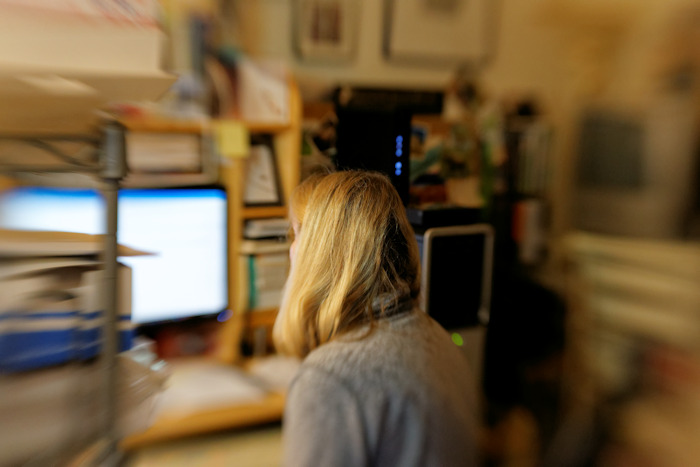 While the bachelor party was raging, mom was busy at work planning tomorrow's bassetrimony.
Isn't my mom wonderful?!!!!!
Dog oh dog, morning beautiful…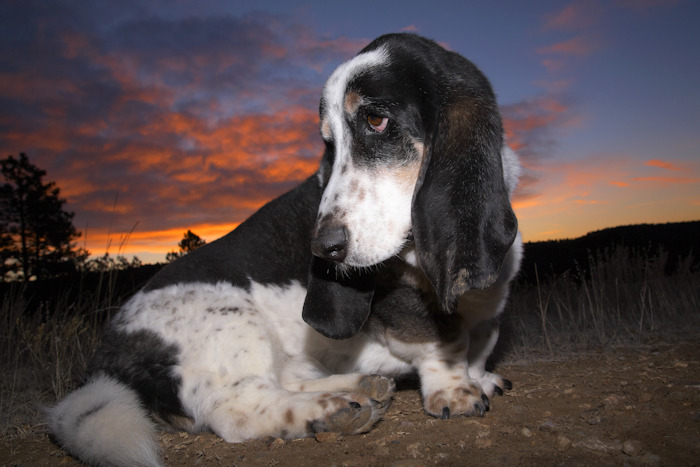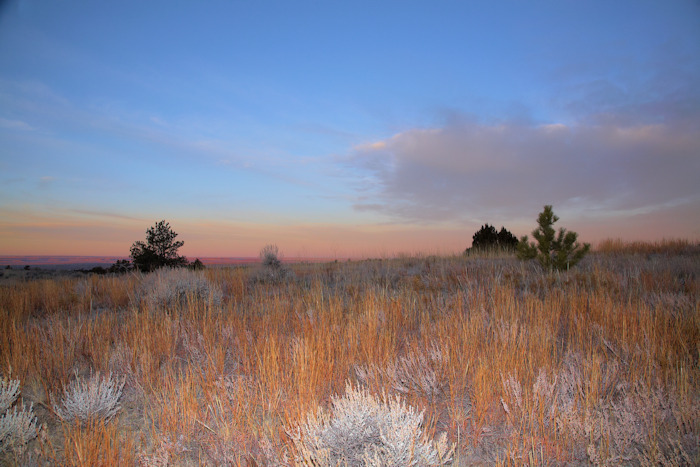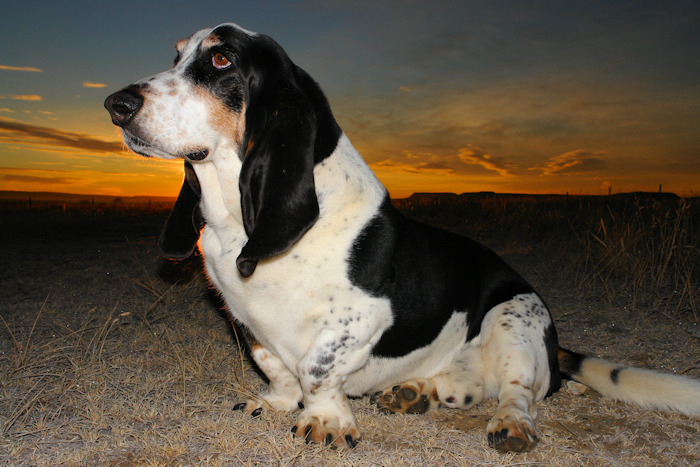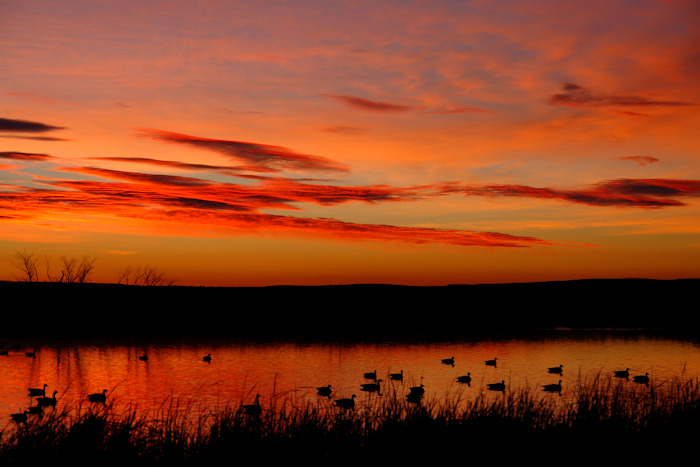 sure makes (and I've woofed this countless times) for a happy day!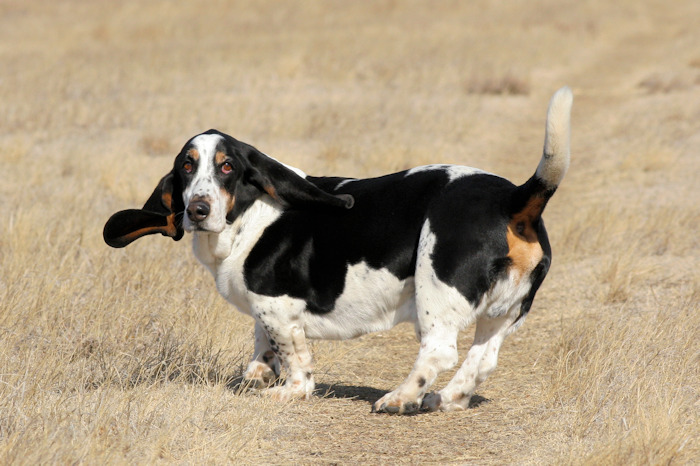 Gotta love it! Right George?!!!