Darn nice morning and not as cold as yesterday.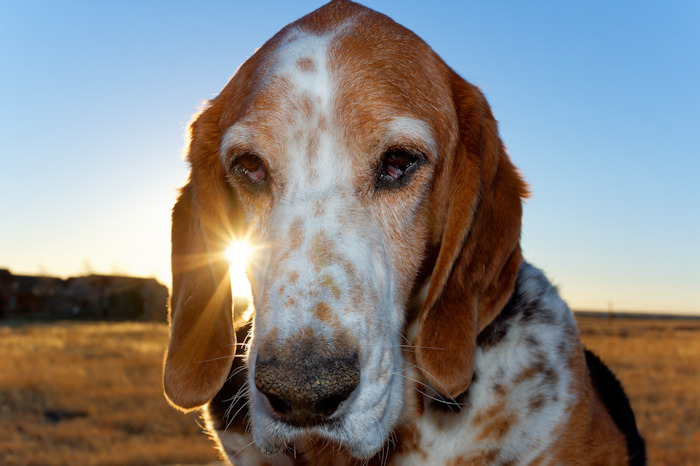 I figured it would be nice to play with the early morning sunbeams.

Get them colorized and…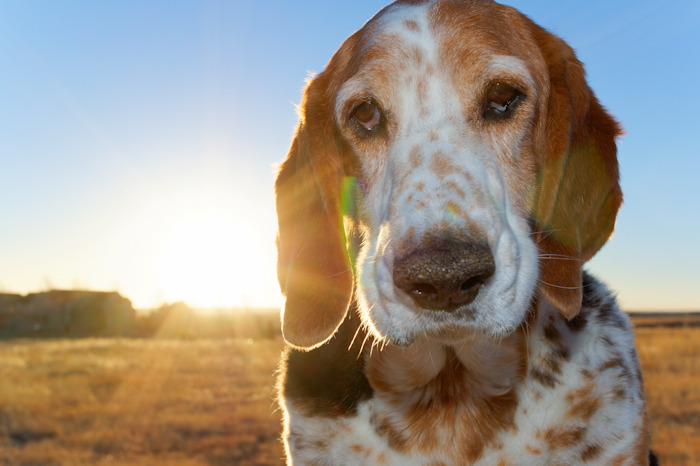 take a little taste…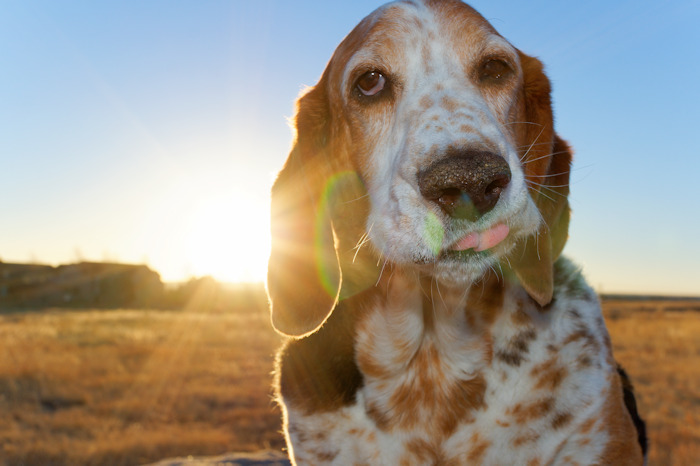 okay, a big taste!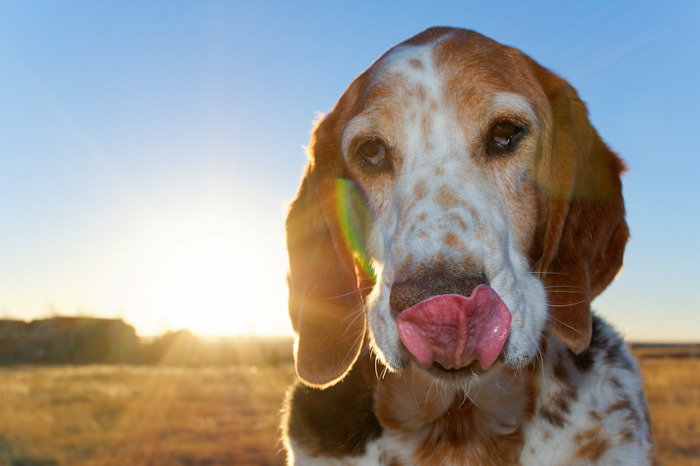 "Taste the sunbeams Porter!" Yeah!
I brought along the Trio 28mm Sweet to see how it handled a sunrise.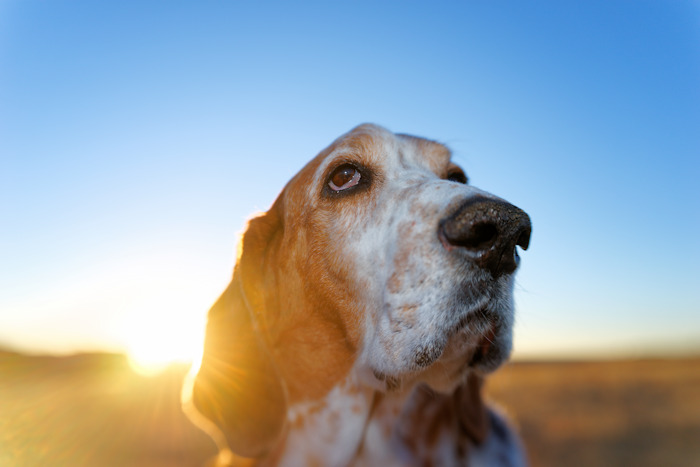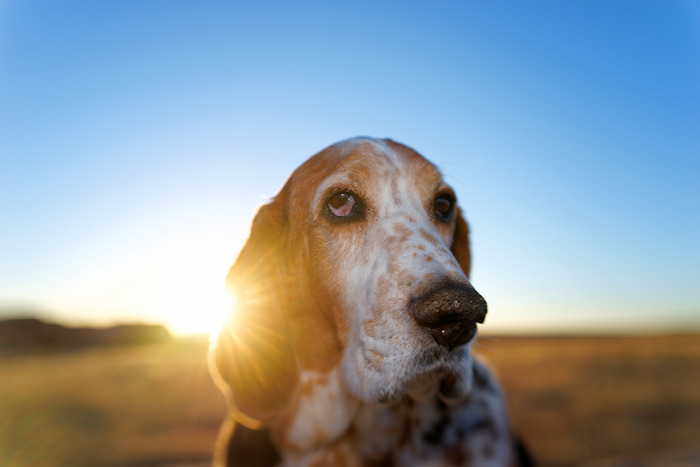 It does an okay job. Too bad I can't compose the shot better since the sweet spot stays in the center.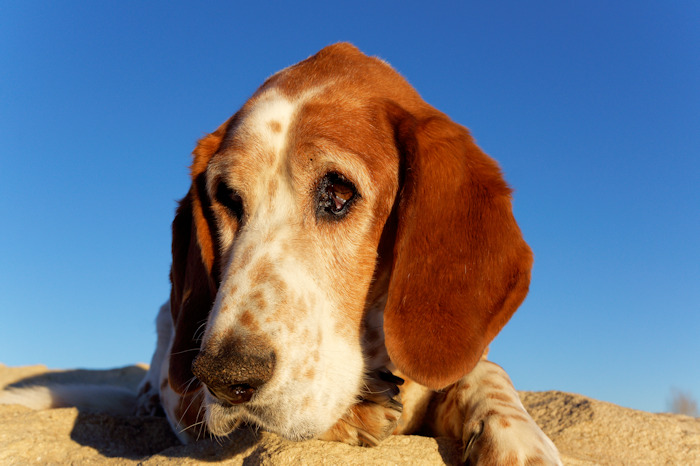 Dog oh dog, love the light this early morning!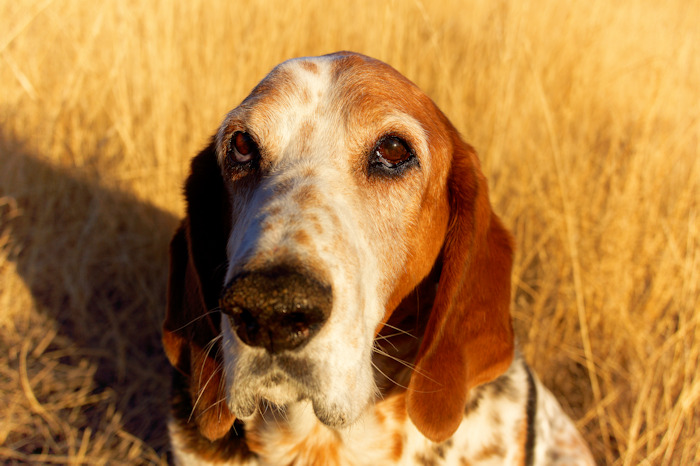 I knew it was going to be a warm one today.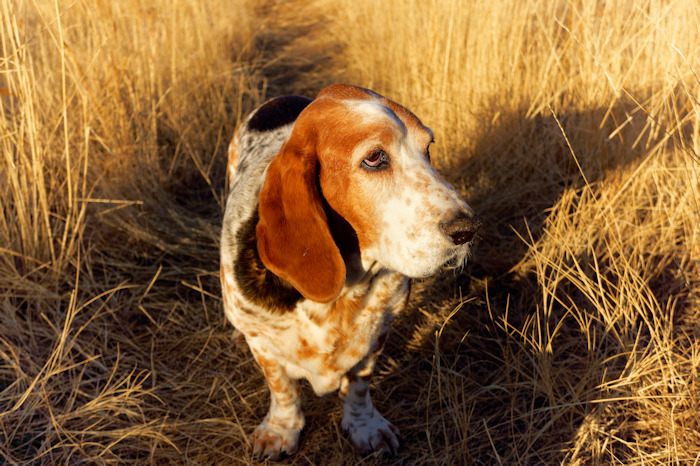 And it turned to be a warm: 76 degrees!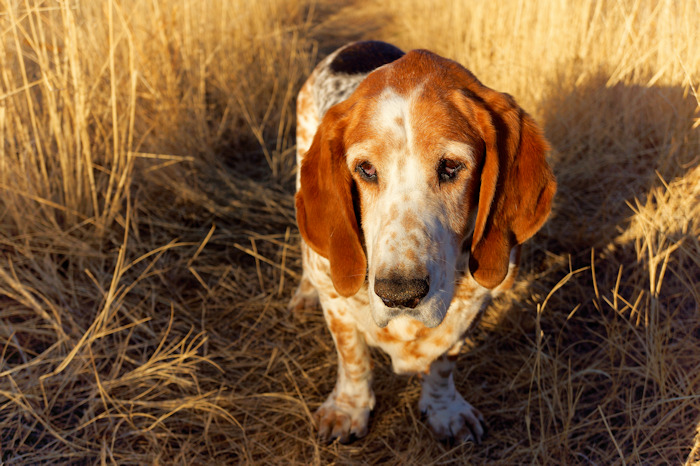 Walking around trying out the Trio Twist was warm work.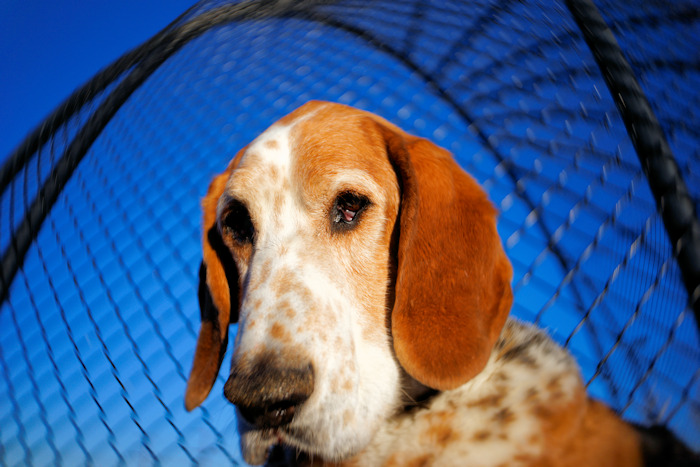 Doesn't it figure that I couldn't find a good background to show off the Twist?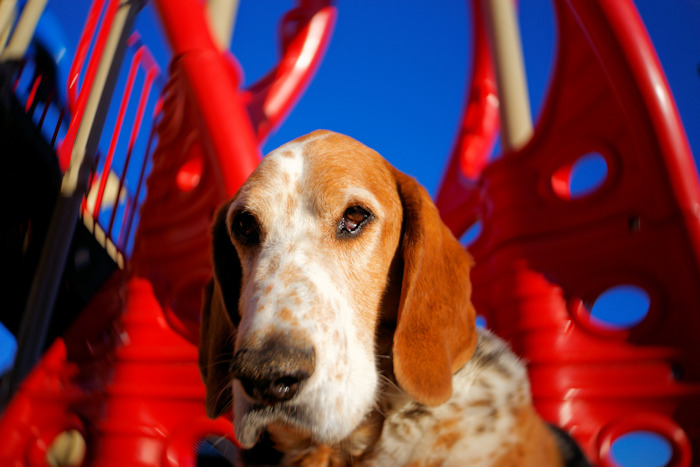 Didn't even work for the golden grass, rats.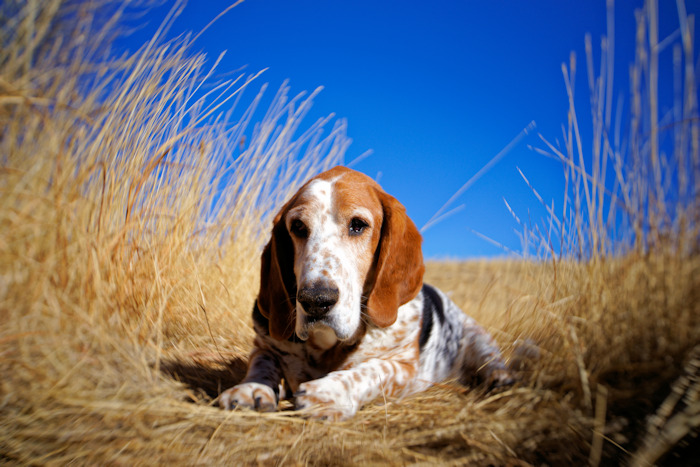 But I can always count on the Sweet.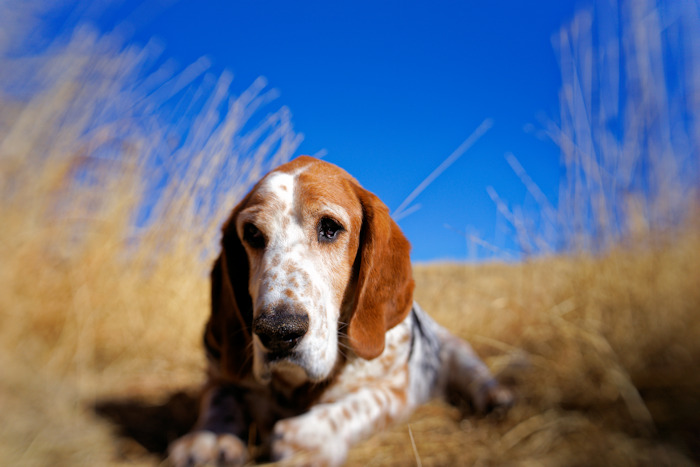 Yeah, that's nice.
Was there Game of Bones today?
You better believe it! I wanted to show off the new blanket mom got me.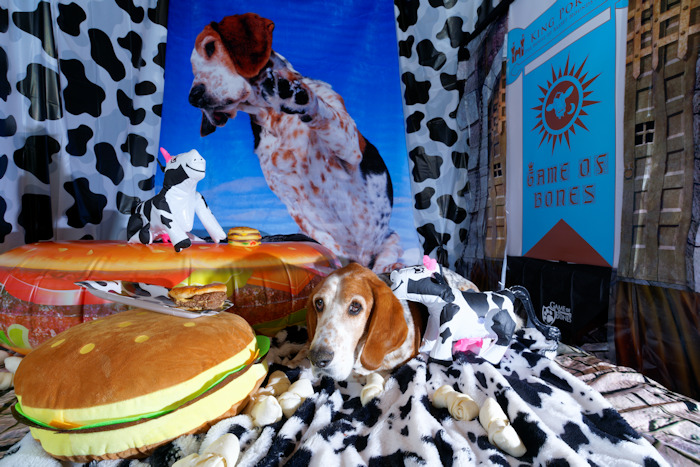 That's one big Porter basset behind me! Um, but I'll admit that I was more interested in the Wendy's triple cheeseburger.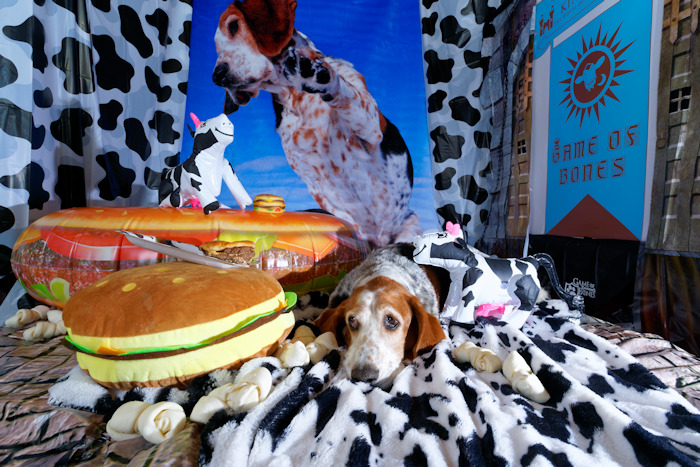 I'd sure like to eat that cheeseburger now.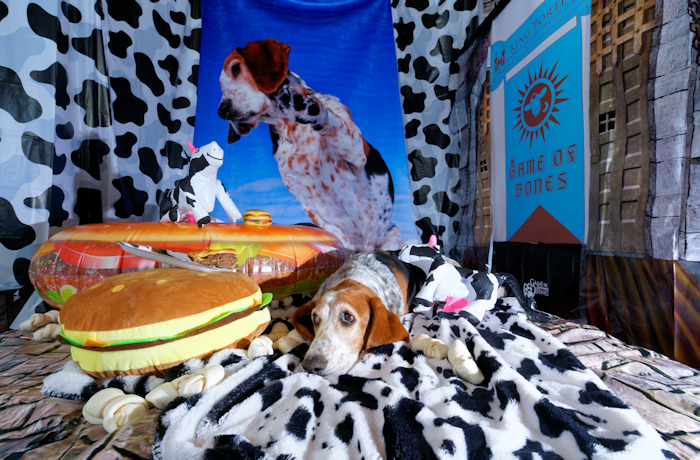 And that's what happened! Yay for Game of Bones!
Catch a good sunrise…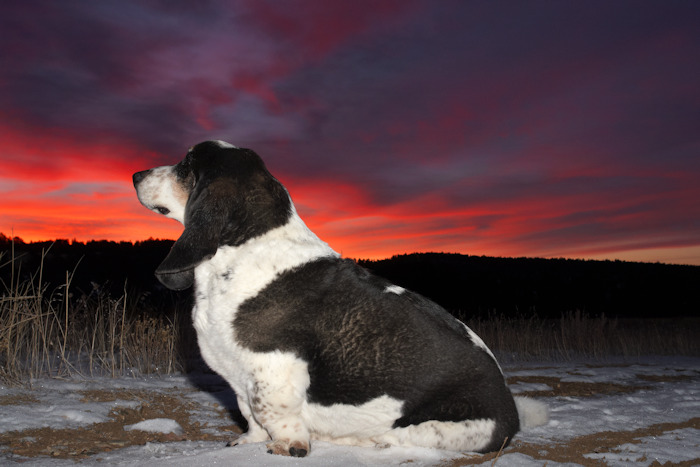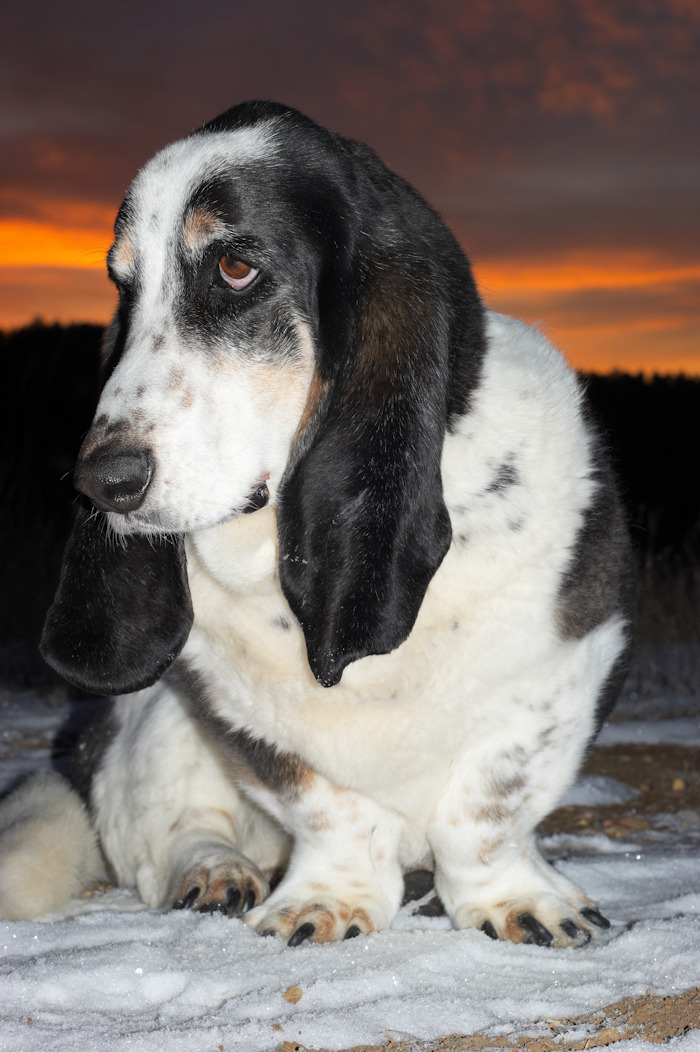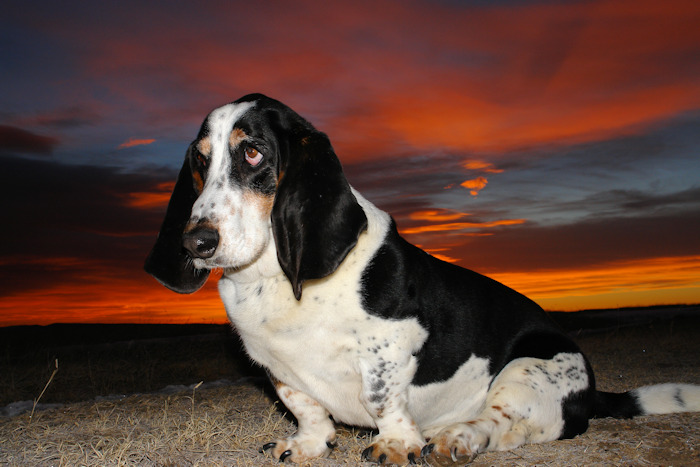 and you'll have a good day all day long.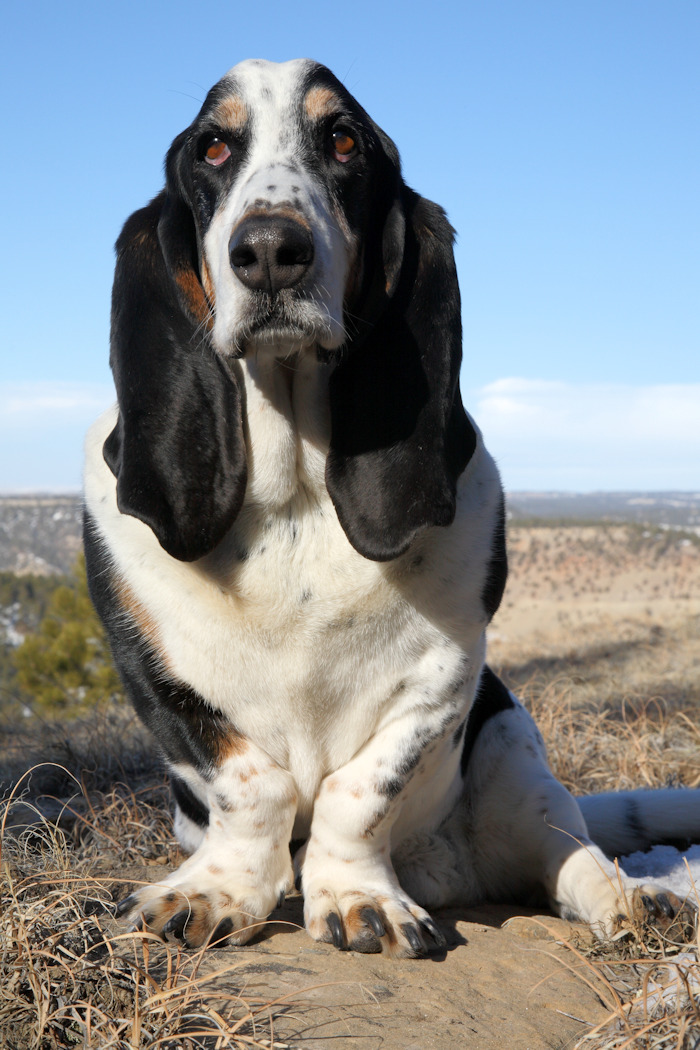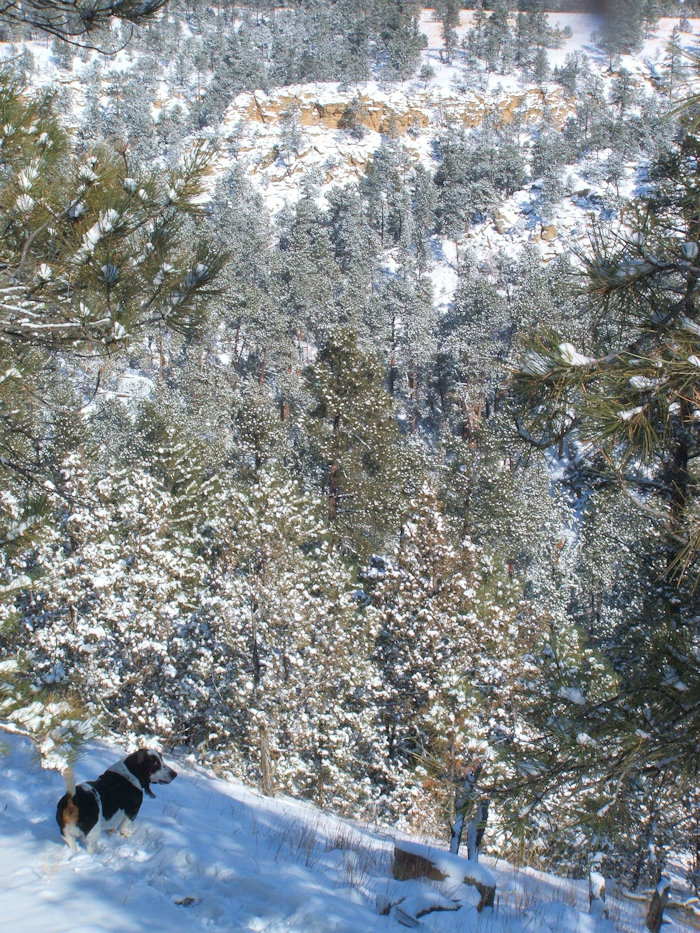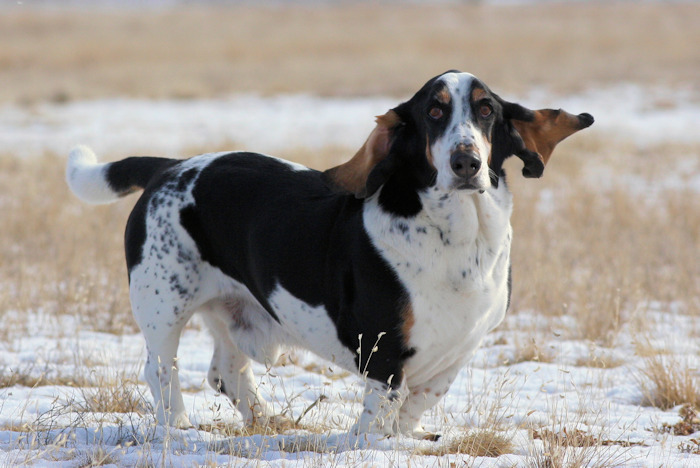 Just ask George!