Every morning it seems like the same thing, "Get up Porter! It's time to go running." Wonder what it would be like to sleep in.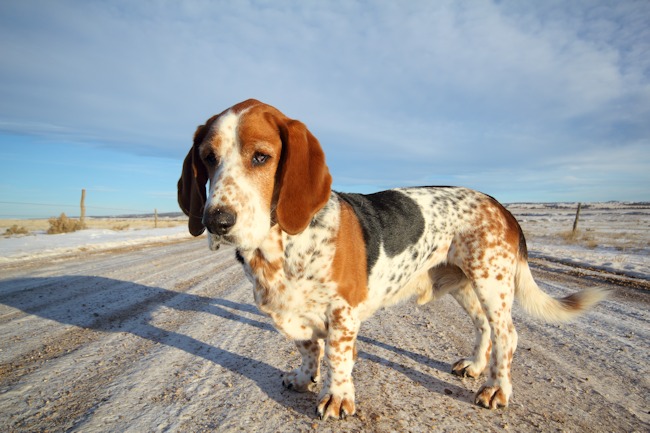 Once the run was finished, I'll admit that I felt pretty darn good, and the day was picture perfect for running on Windsong Rise.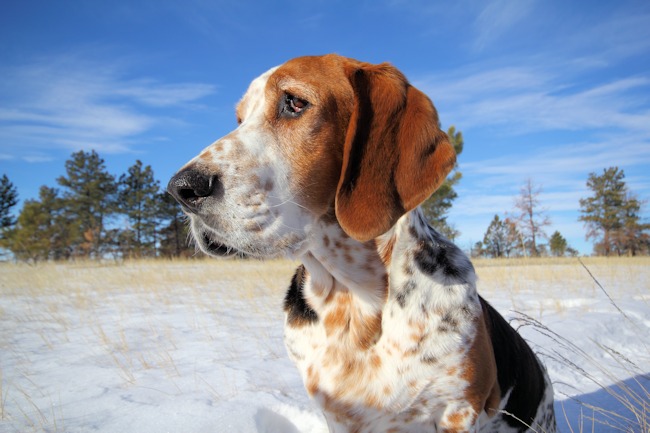 It's been warmer than the beginning of the month, but the ice is still thick on the lower pond. It's not a bad pond for ice fishing, but I don't know how to catch fish through the ice!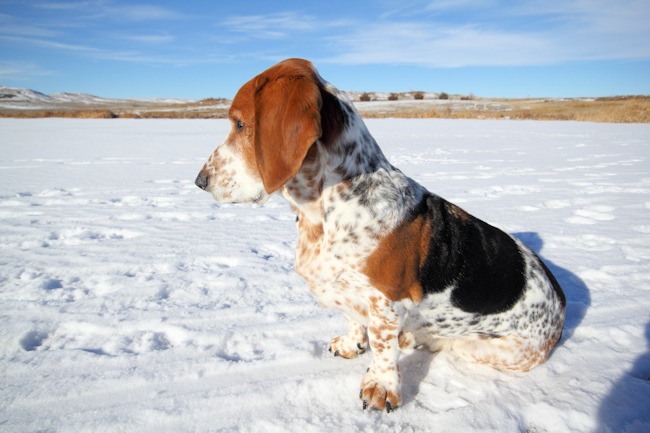 Can't resist this one again!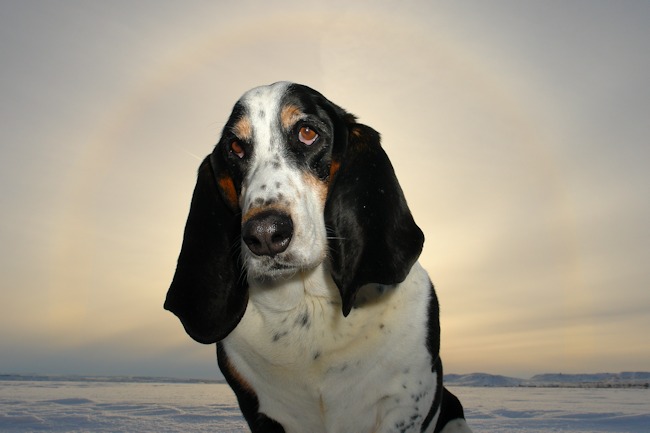 George at the airport, December 27, 2007.
"All bassets have halos."