You gotta admit, our Christmas trees are mighty pretty as we head beyond Christmas.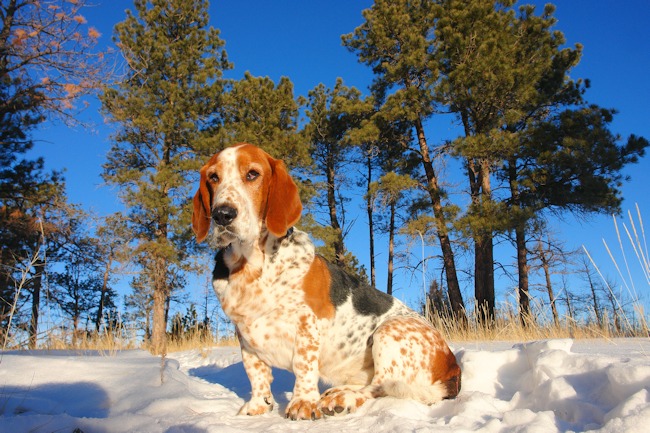 I figure they should look good all year long. Great basset mind in this Porter Basset.
Darn coyotes are using my running trail on Windsong Rise! The nerve! I guess I could stay vigilant like this for the next 24 hours, you know, catch'em in the act…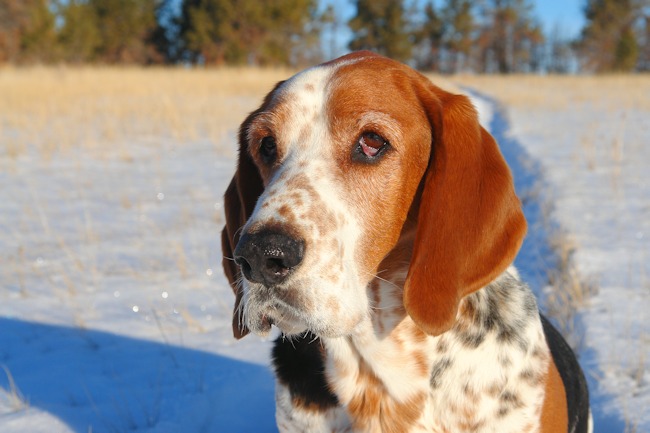 but my chair and dinner call me in by evening. Darn coyotes are pretty lucky that I have more important things to do.
Still looking wintery on Elbow Canyon Road even though we've had above freezing temperatures.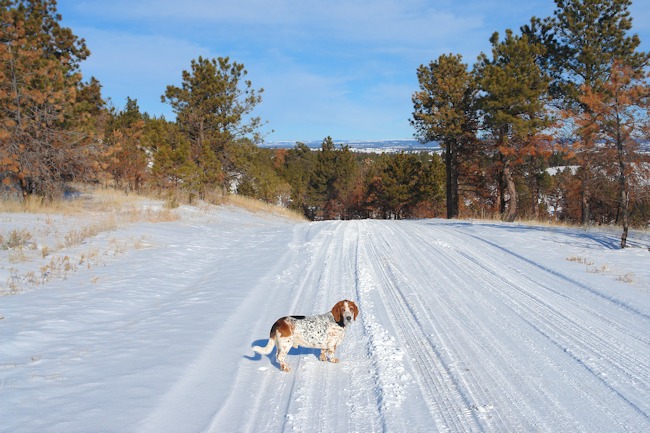 Meanwhile on Red Canyon Rim Trail the colors sure look wrong.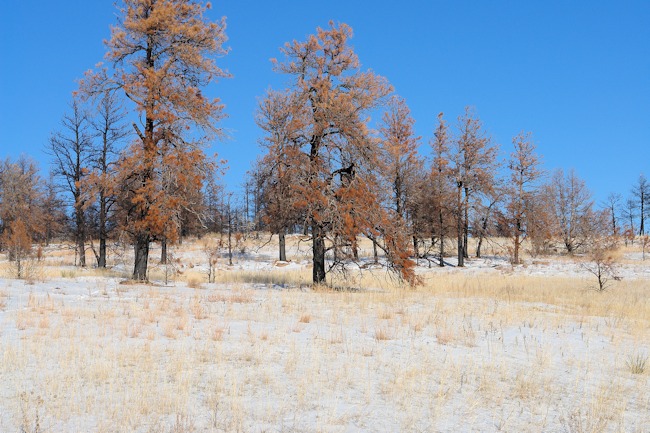 Barking of colors, dad wrote a RAW converter program for the Sony R1 camera. Dad knew he could get more detail out of the photos. And the converter does pull out more detail. But that bugaboo of colors haunted him again, he just couldn't get them right.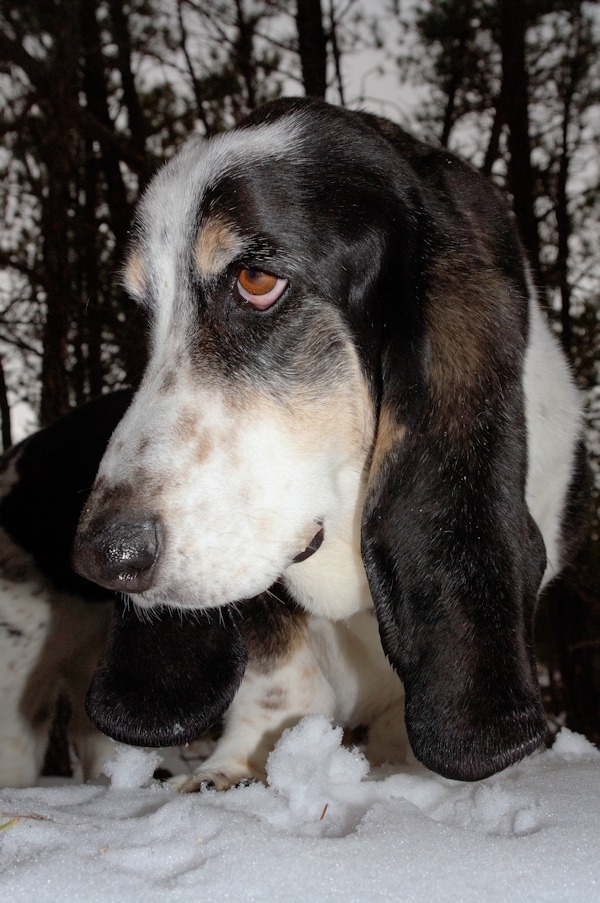 "Not good colors at all dad. Huh?"