Geez, don't look now dad, but there's more snow coming our way!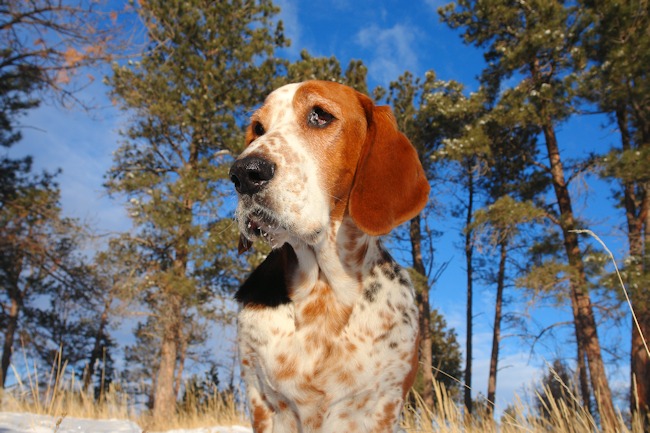 Just what we needed! [Basset sarcasm intended.]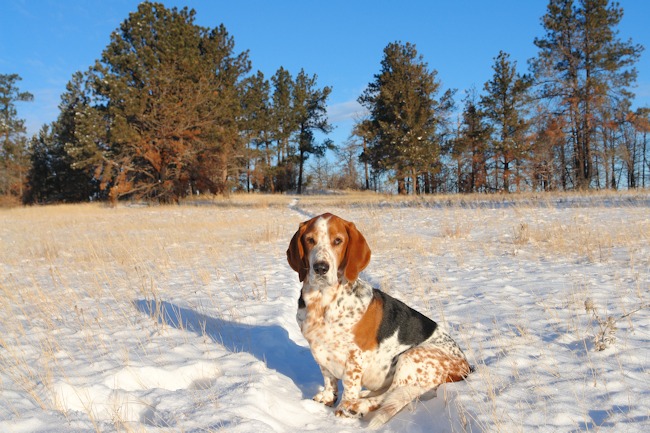 2013 has turned out to be the year of snow. Let's move on to 2014 and get going on some milder weather.
George looked up at the sky from Ponderosa Thicket in 2008.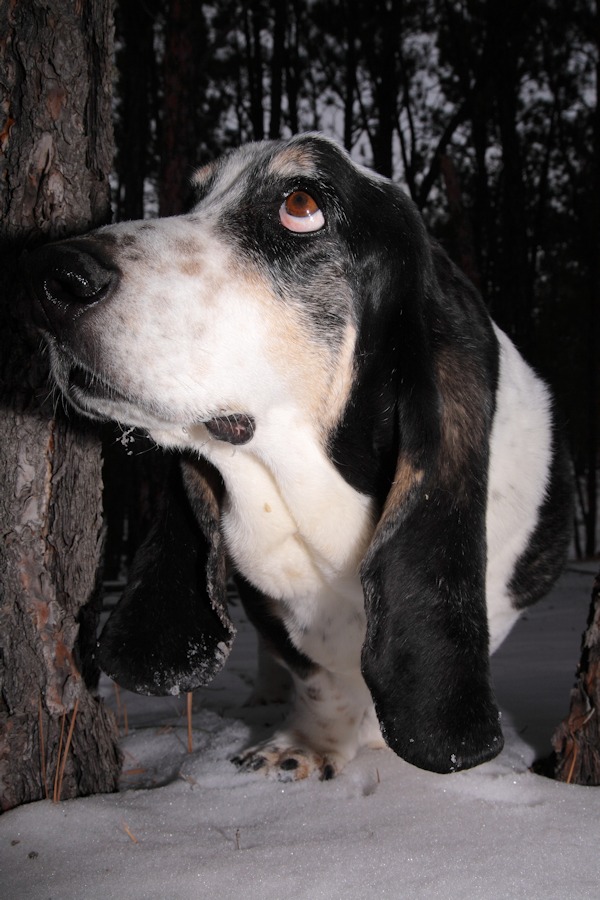 Definitely a dark winter day for him too.