Easy running up at the airport this morning. Our path is clear of snow!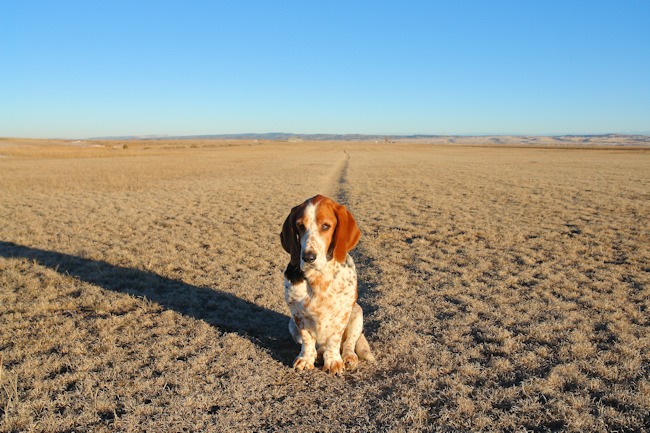 Five miles away on Red Canyon Rim Trail, it's a different story.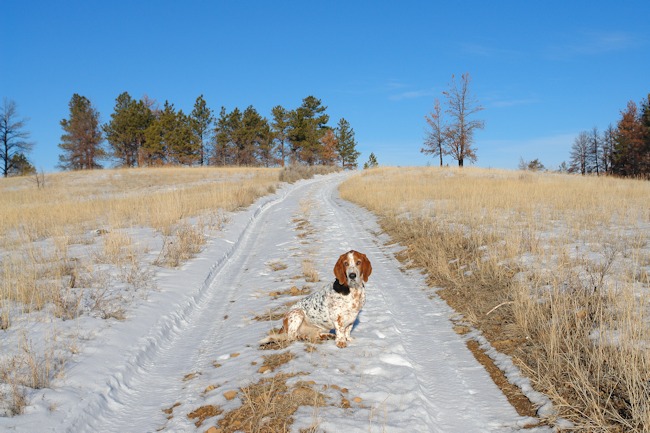 The burned Ponderosa trees still hold onto some of the orange needles, but soon the area will look like Basset Back Ridge.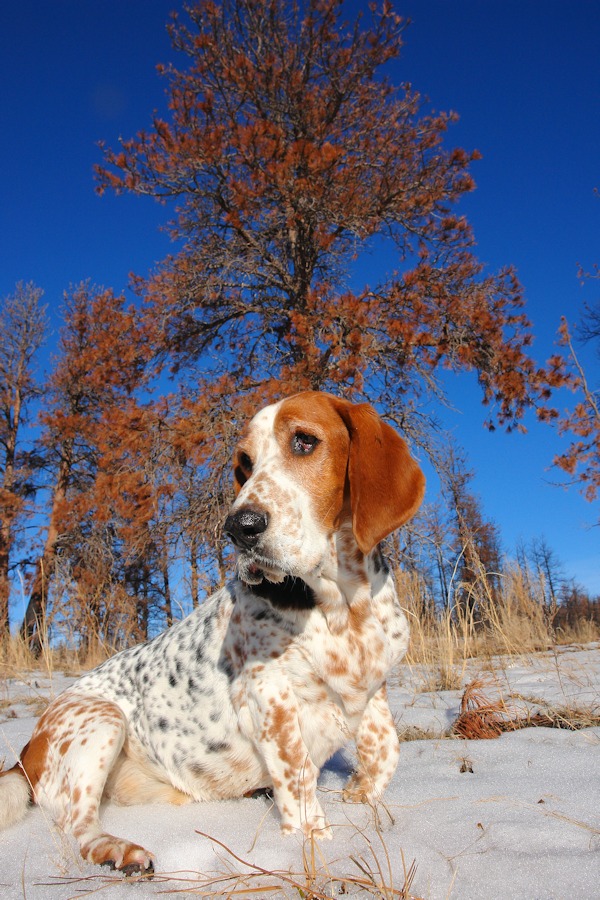 George had an ice crystal walk on at the airport back in 2007.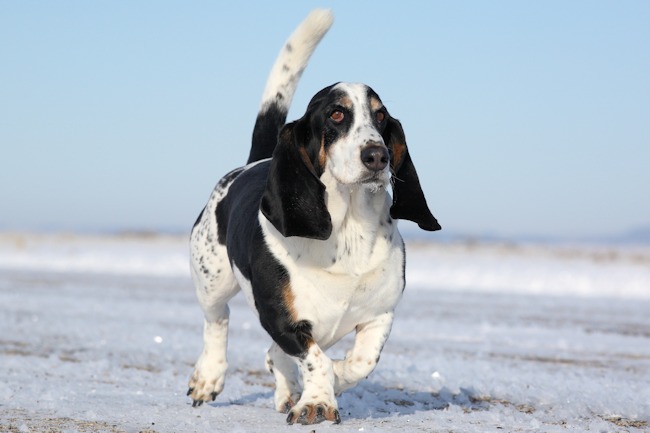 The 0 degree night had created beautiful crystals on the asphalt.
"Makes me hungry for ice cream!"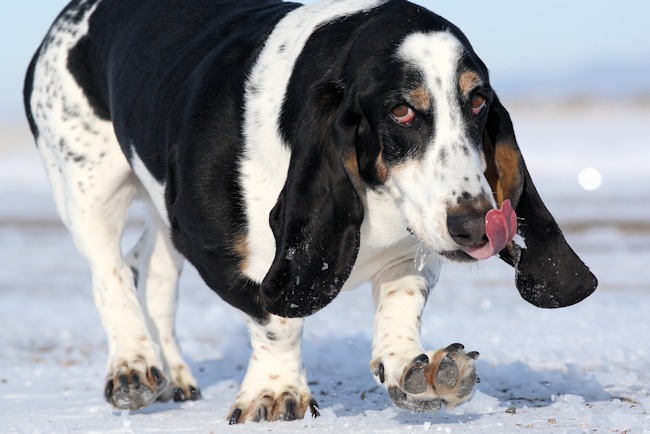 Typical basset.
I'll end this post with a decent enough sunset that dad and I got to enjoy this evening.