Today was the open house at the library! Santa was there.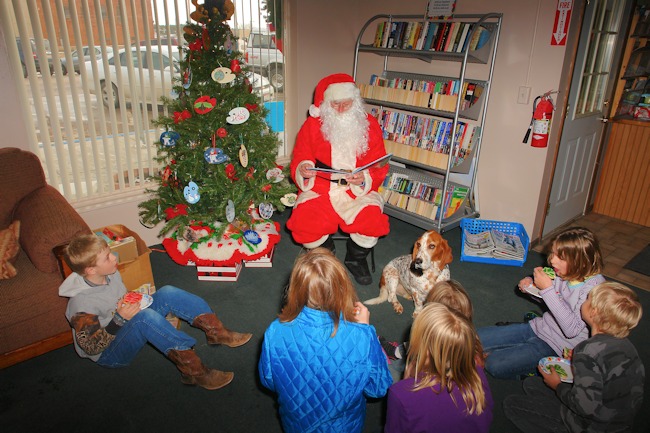 And there were lots and lots of treats. Yes, I pigged out!
Did I get full? Ha, no way! I was eagerly listening for activity in the kitchen as dinnertime came near.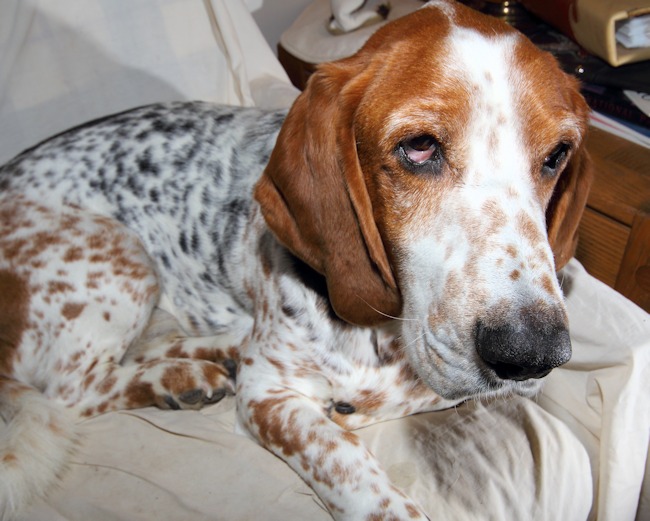 George showed that same anticipation for dinner in 2007.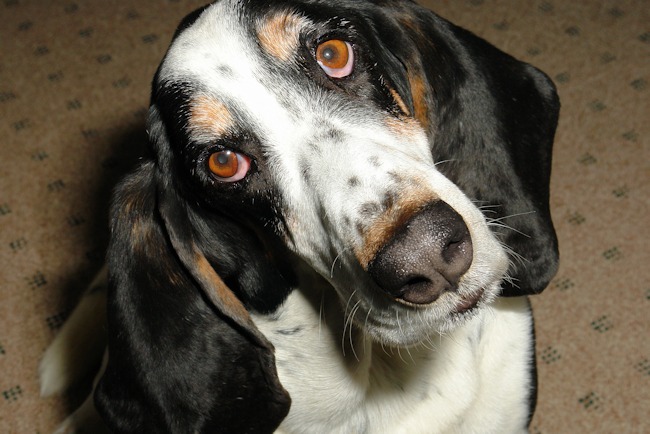 Basset awesome cute!