Some days sure keep a basset busy. Dad and I had a full plate of hiking and hiking and hiking. I had a terrific time.
In the afternoon, we spent time with Abigail, Annee, and Ben. We took a hike on the BLM land south of the Cheyenne River and not too far from Annee's house. Bark about magnificent views!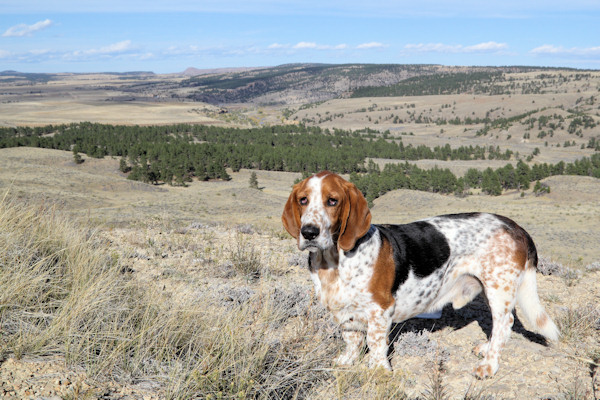 Leave it to Duchess to find a skunk in tall grass and get sprayed again. Jeez, dad and I were way to close to this action. I've got a bit of skunky odor myself just from breathing in that putrid smell as it pervaded the air around us. Dad was ever so happy that I didn't feel the need to chase that skunk.
We had a nice evening on Annee's deck. Lots of treats and pretty pine cones burning in the fire.
Earlier in the day, dad and I went hiking on Red Canyon Rim Trail. We stopped at Ponderosa Thicket, site of dad's third favorite George photo. I practiced the same type of shot this morning.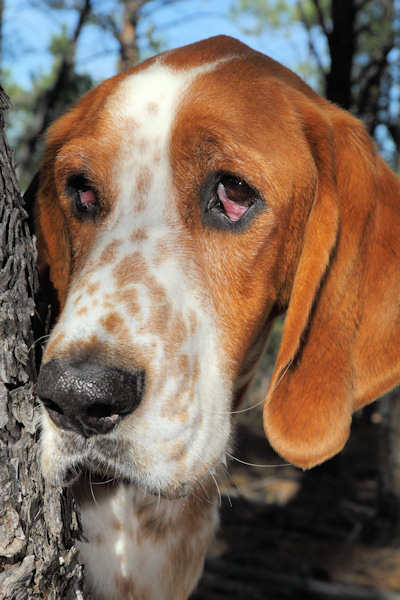 George's photo will be coming along pretty soon now. I'm going to practice some more.
Harkening back to 2002, George and dad were discovering the beauty of Dead Horse Canyon for the first time. Dad tells me it was an enchanting time for the both of them. The weather was cool enough for excellent hiking, and George and dad were starting to rack up the hiking miles for the first time since moving to Edgemont. George stopped for a photo on the east rim of Dead Horse Canyon.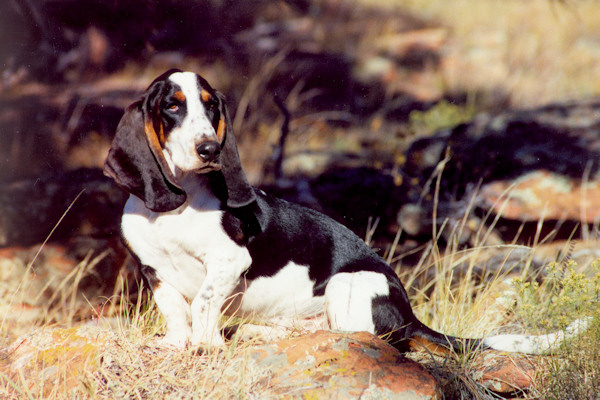 In honor of that photo, I stopped on the Climbing Rocks of Red Canyon Rim Trail and took a pose in the same type of lighting that saw George posing on this day in 2002.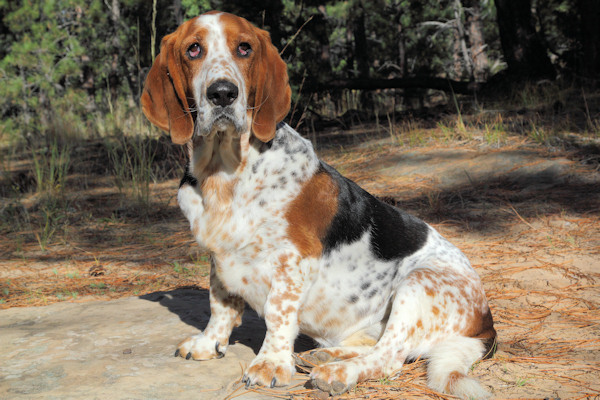 George's photo was from good old Kodak film. (Dad has explained this film stuff to me, and I'm starting to get the idea.)
Harkening back to 2009, Annee was pulling George in his wagon on the Mogul Trail Walk 2009.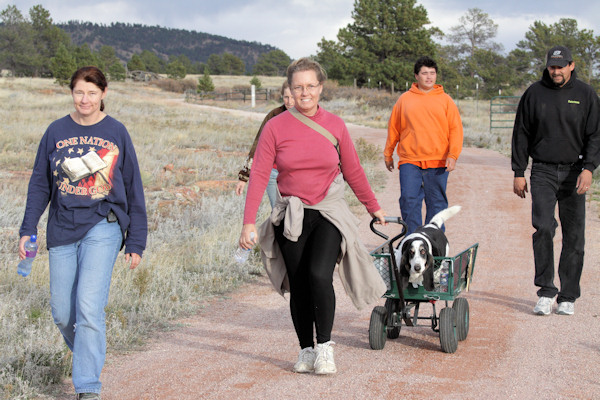 George was ever appreciative for his wagon, but he still walked about half way by walking and then riding and then walking again.