A coolish, beautiful fall day. The trees are dropping their leaves in Edgemont. I took time for an after jog snack and appreciated the change in the weather.

Later in the morning dad and I walked the Mickelson Trail and then veered off onto Buena Vista Drop. This short but rugged trail drops down from the Mickelson Trail into the Cheyenne River valley. You get a good view of Edgemont (behind me).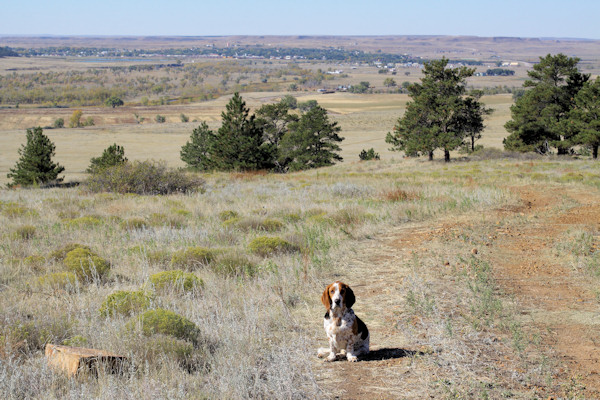 Pretty evening to be out and watch the sunset. We traveled over to Lookout Road for the sunset and to enjoy a mild evening. I caught the setting sun with my ear again!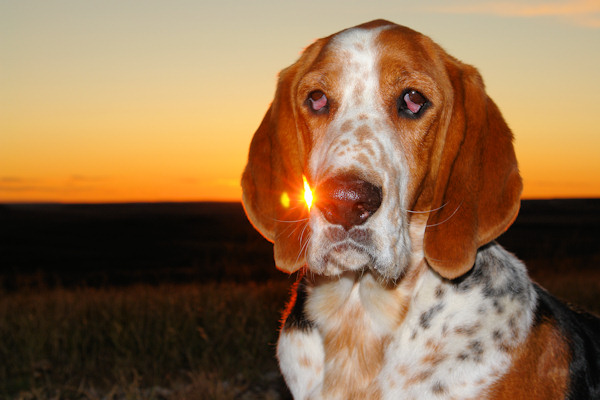 Neat, huh?
That awful October 2009 was back at it again. Yup, more snow!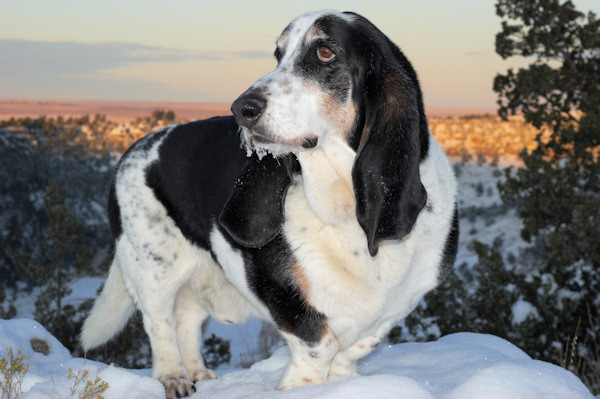 Not that George minded the snow; he relished it. He even got a snow beard as he walked along Red Canyon Rim Trail.
Dad and I know that Willow's mom loves cranes. How great to see the cranes flocking south while on Lookout Road. Because of the calm air you could hear them long before they came into view. This is the second of two very large groups of those magnificent birds heading for warmer places.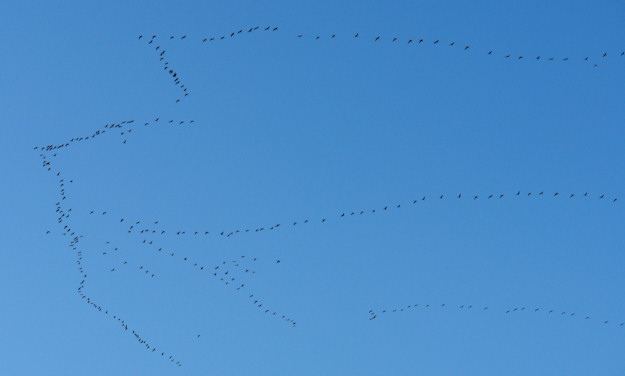 Willow! Get your mom out to see them flying south.