Once again in 2008 George was sitting with the Asters on Red Canyon Rim Trail. It was a cloudy day. Dad decided to use the 200mm lens anyway with the 5D. Dad usually saves the 200mm lens for more light.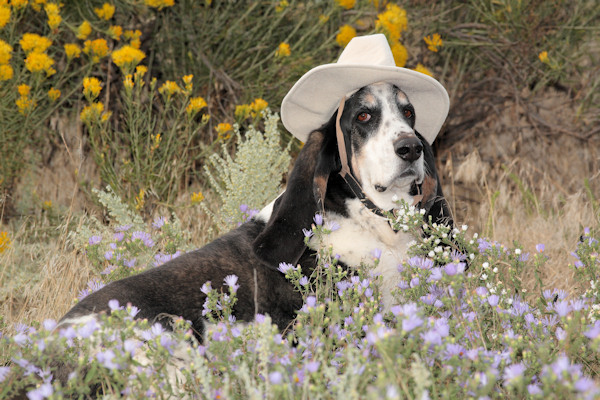 Combined with plenty of flash, George and dad liked having some color on a gray day.
The same spot today with me. Loads of blue sky and sun, but the Asters aren't blooming much at all.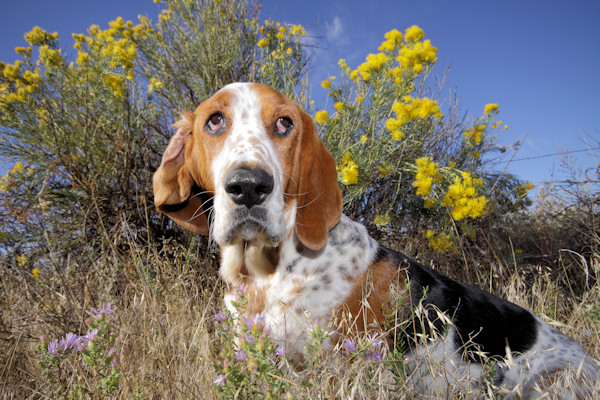 I think the dry weather of the last two months has hindered the Asters.
Keeping that 200mm lens and 5D a snapping, dad caught a shot of the basset nose and ears working together as George sniffed down the trail.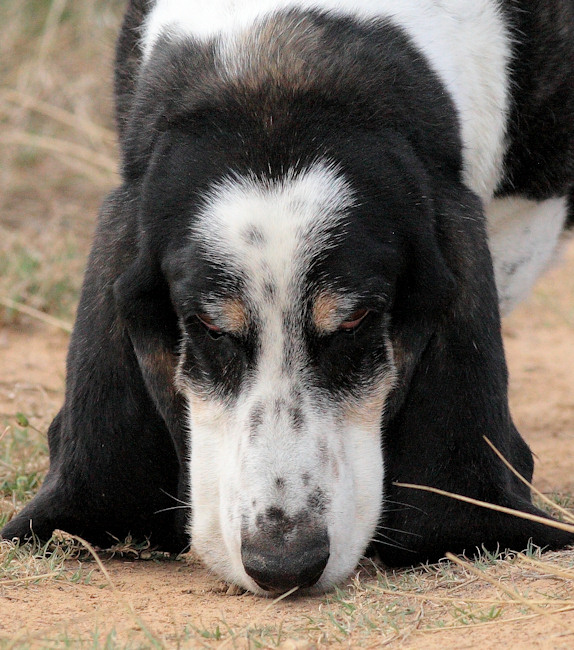 The gray day made it tough for any action shots, but the Canon 5D had an impressive per pixel sharpness, so even at 800 ISO the detail stood out with clarity. As for those basset sniffing noses, I'm just not like George, who spent oodles of time with the nose to the ground. I guess it's that bird dog in me, because I use my eyes much of the time and scent the wind.
A crystal clear evening gave way to a bright sun setting behind the bluffs west of Edgemont. Dad and I watched the sun set.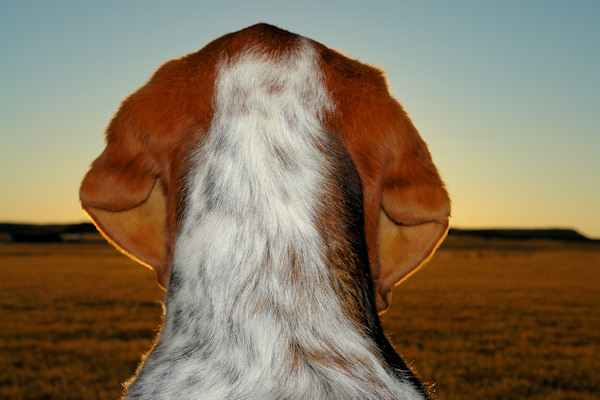 I'm hoping that this fall is like the beautiful fall of 2010. So far so good, but, who knows, the month of October could be the awful stuff of early winter that happened in 2009.