Dad and I hiked out to the Basset Arroyos this morning. Really nice morning for such a hike. There isn't much color with all the dry grass and very few flowers, but the air is crisp and always that magnificent infinity of the High Plains.
Dad asked me to tell any basset wanting to hike the Basset Arroyos what would be the most important point I would tell'em. I put on my most pedagogical look…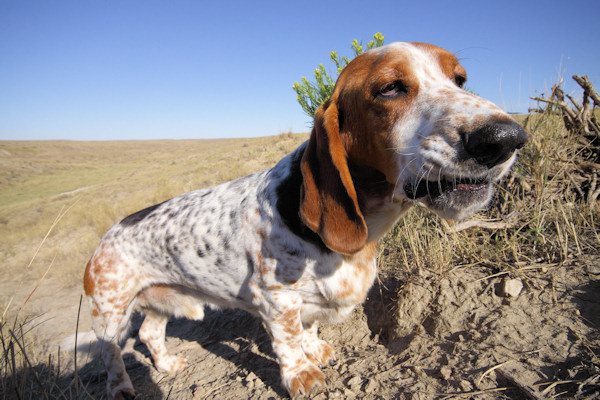 and mentioned, "Cacti! Any basset hiking the Basset Arroyos must pay strict attention to the placing of each paw. Remember those cacti are always ready to bite the unwary basset."
Later in the morning we hiked along Red Canyon Rim Trail under a beautiful sky. Since I was in a chatty sorta mood, I stopped to chat with the wildflowers.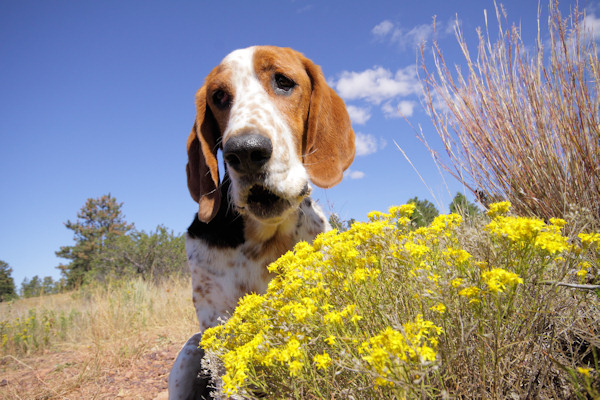 Basset ears hear the speak of flowers. Wish human ears could too.
Also on Red Canyon Rim Trail, George stopped amongst the Asters for some relaxation and appreciation back in 2008.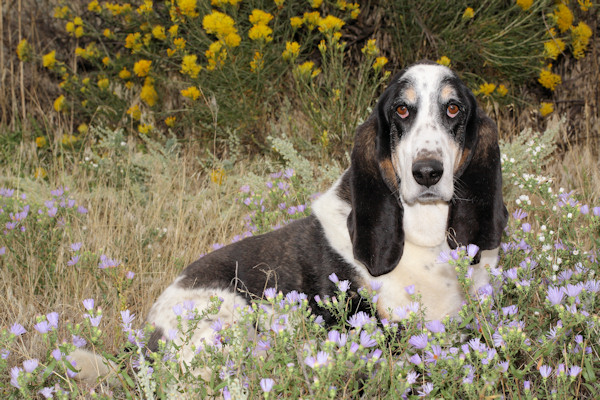 The wildflower whisperer; that was George.