Breezy, cool day today, quite excellent for this basset to get outside and get the ground moving under the paws. There'll be frost on the pumpkins tonight, not that we have any.
Dad and I caught the wind at Mathias Peak.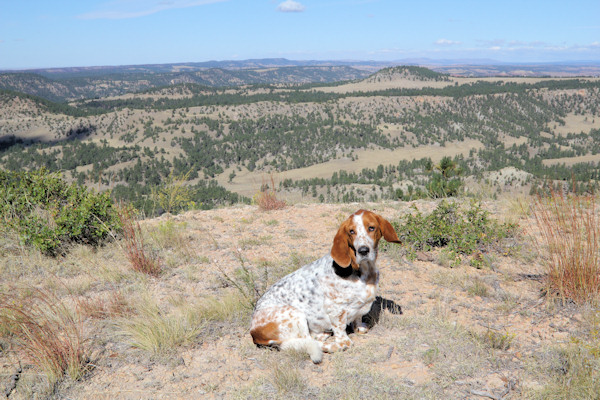 I took some time to appreciate the Asters.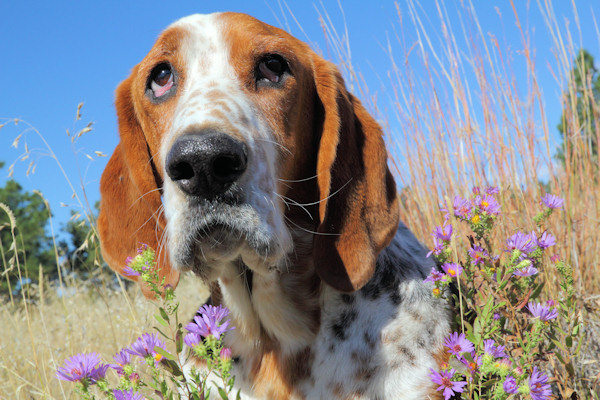 Gotta love a deep blue sky with Ponderosa green and the light purple of the Asters.
George, in 2009, was giving an early morning listening to the flowers.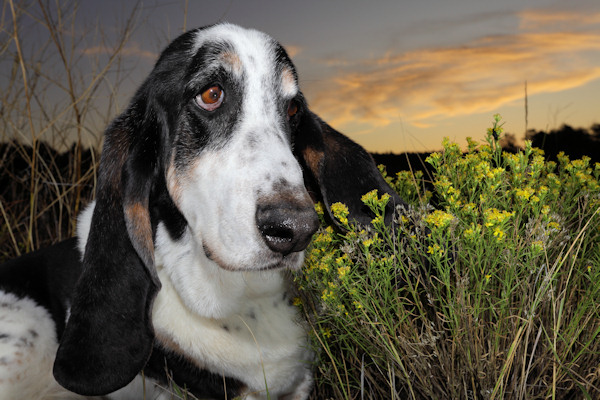 Basset ears are as sensitive as basset noses.
Always getting up early, George and dad found this misty morning scene in 2007 while jogging.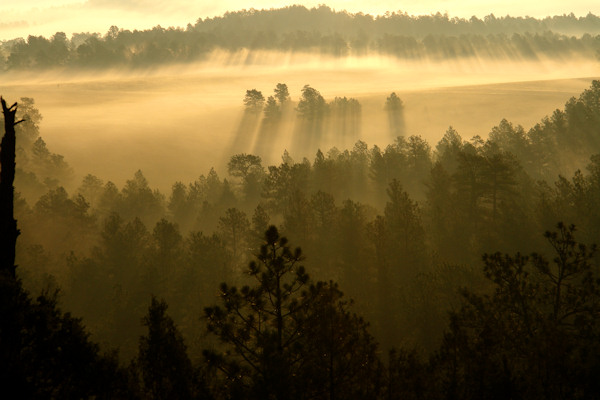 I'm just not that good at getting up so early…George and dad had to be up at 5am to get to this spot on Sept. 20.
Thanks to Erich for this shot of, of, of…ME! (and dad too)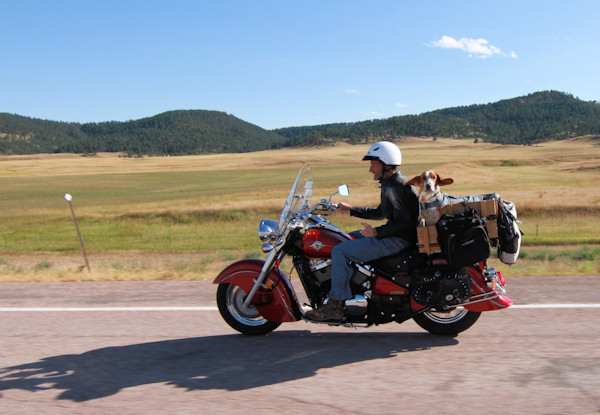 Erich snapped this photo on Sept. 3 while dad and I were riding to Hot Springs.