I'm not saying the snow is gone around here in Edgemont at the moment, but the warmer weather sure has gotten rid of the stuff.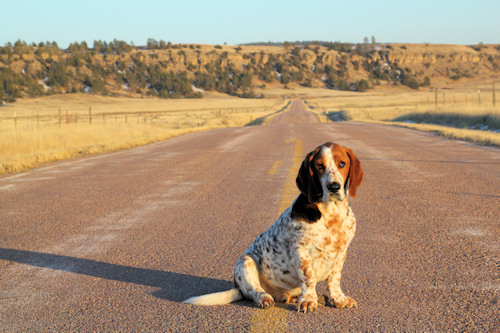 There's still plenty of snow up in Custer State Park.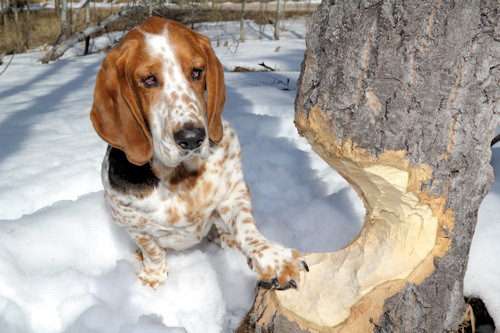 As for the Aspen tree, I cannot tell a lie, the beaver did it!
Meanwhile, back in 2006 (Mar. 13th), George and dad slogged through the snow in an attempt to jog. It was pretty tiring for dad. But, well yippee!…George had another great day in that deep snow. One of dad's favorite photos of Sheriff George was taken that morning.


Cool!