Freezing foggy day in Edgemont, so dad and I skipped town. Caught some sun while running on Red Canyon rim. Caught even more sun up at Custer State Park.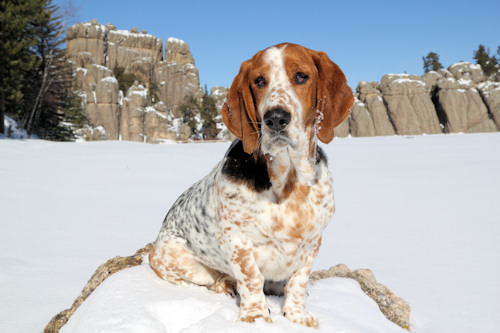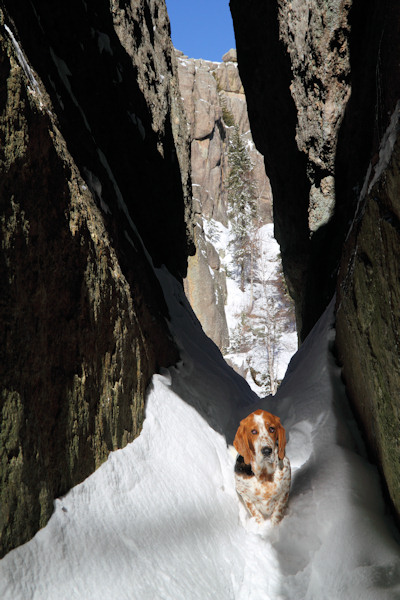 Basset! Do I ever love this place! During the summer, I ride my motorcycle and get to eat buffalo burgers and take a dip in the water and meet other dogs.
George was very much into the same scene. Here he cools off in the water after a buffalo burger and a walk around Sylvan Lake.


(I love the patches on his motorcycle vest.)
Anyway, George would start to bark when he got close to the entrance to Custer State Park. And now, I've started pawing at the dashboard of the car with excitement as we near the entrance. That pawing is because Cindy taught me to shake for treats, so now when I want something, the paw comes up.