How about those fall color M&M's again?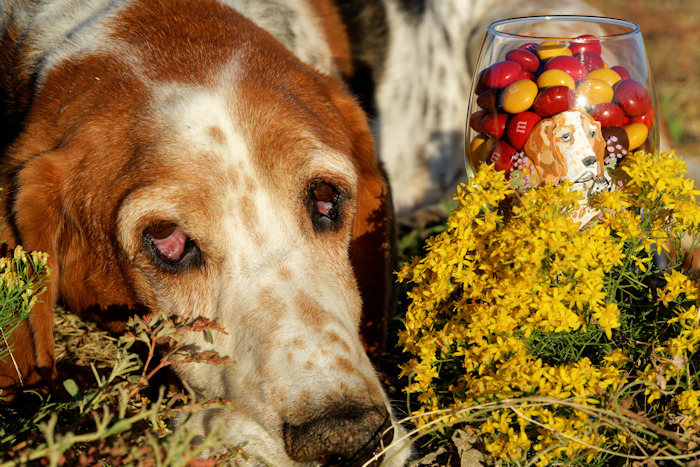 They look good with fall wildflowers.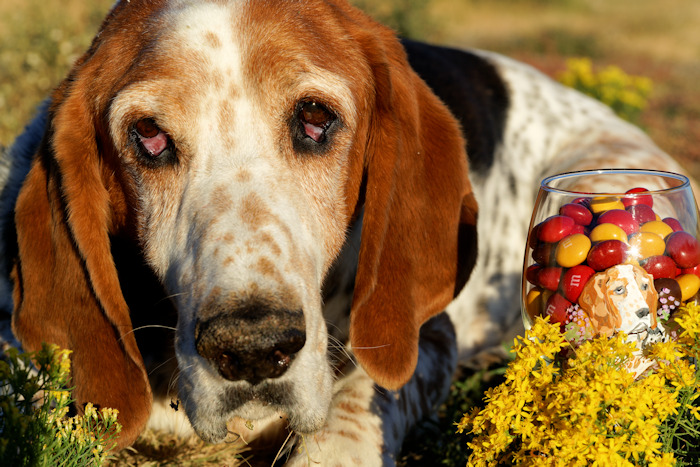 They look good with a blue sky.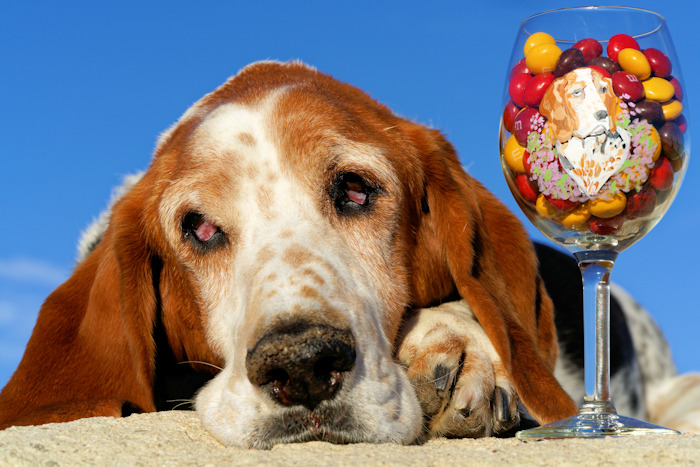 They're also are mighty tasty and dad lets me have some, since they are the peanut butter M&M's.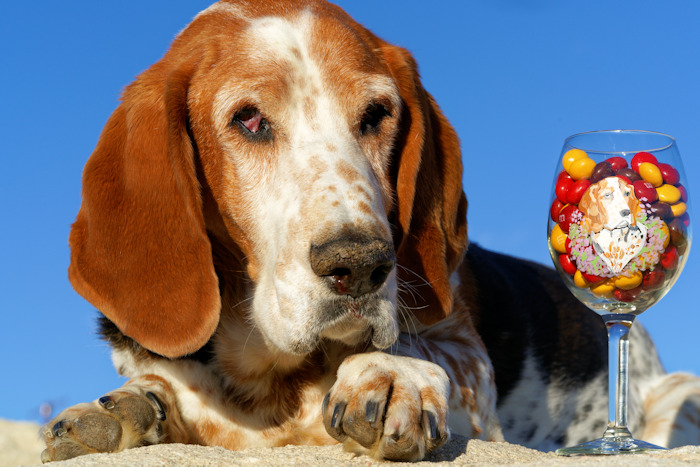 Another beautiful day to be outside, whether doing my Prairie Dog thing…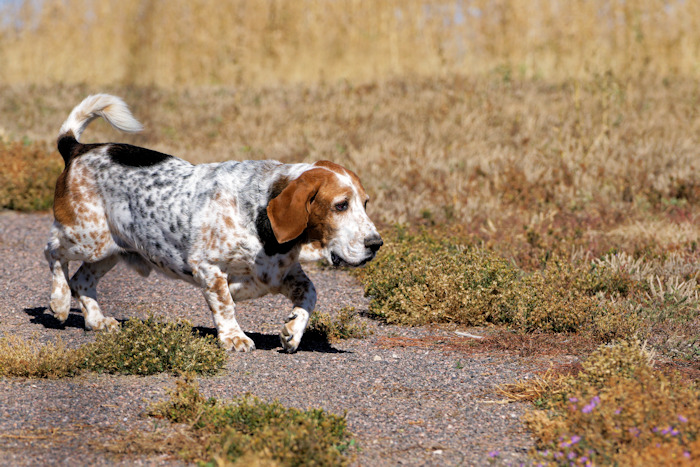 or sauntering along.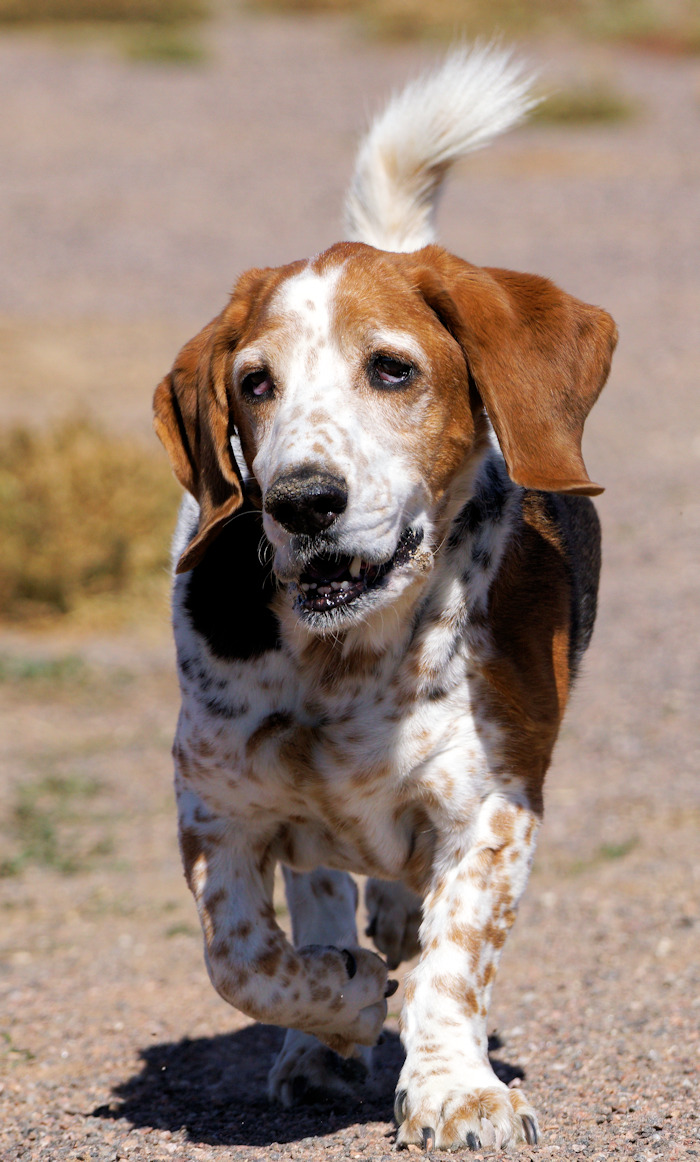 Now this photo brings up the question of how can I see as I'm walking or running with all that loose skin over my eyes?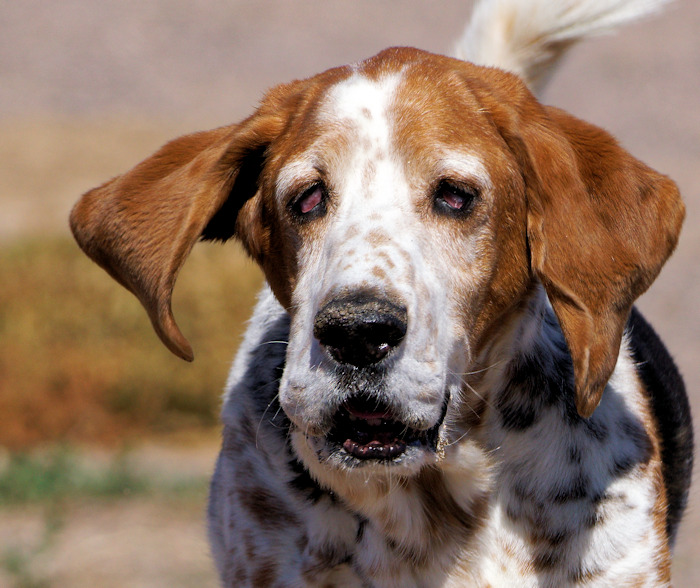 It's a basset secret 😉
So there I am snoozing outside later in the afternoon, when dad tells, "Time for a photo shoot!"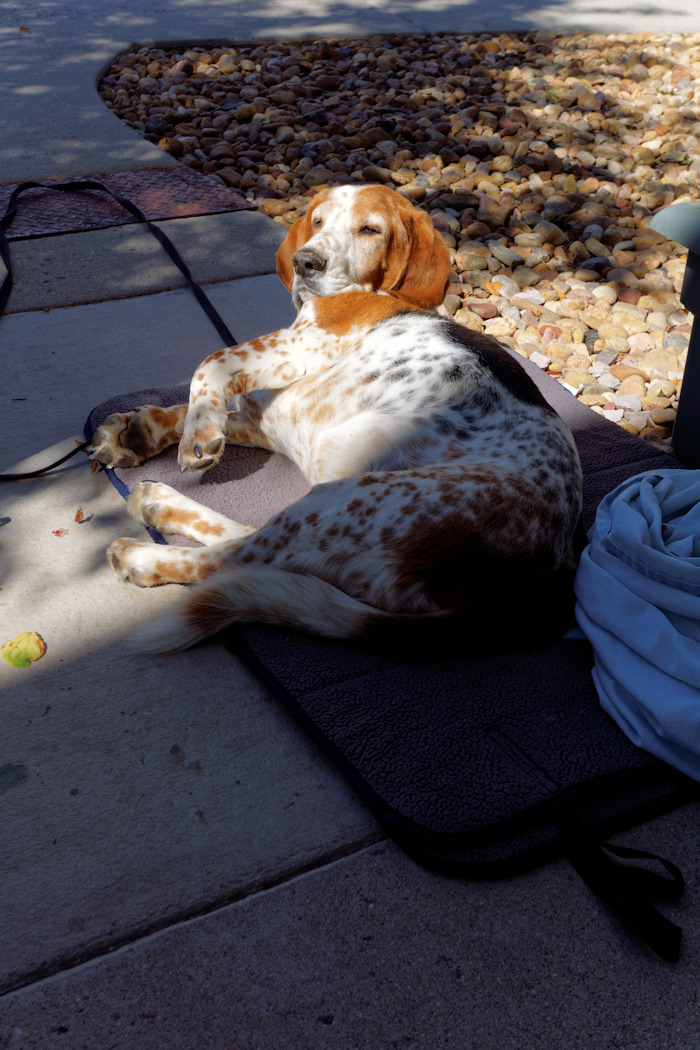 Yawn!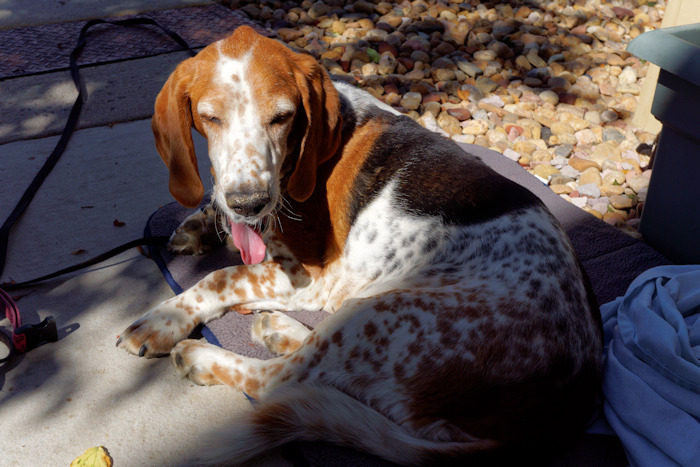 "Dad! A basset needs his rest!"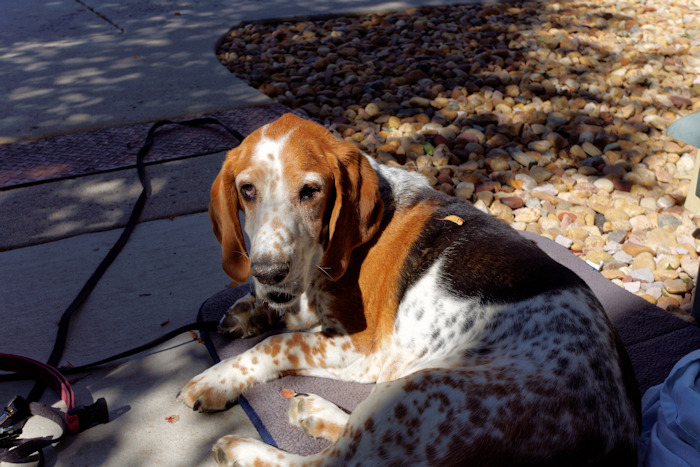 "I better get a treat for this."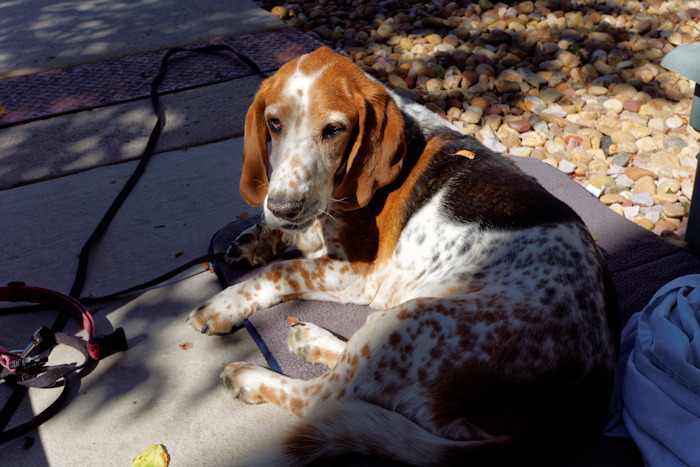 Dad wanted the dappled lighting of late afternoon as my showpiece.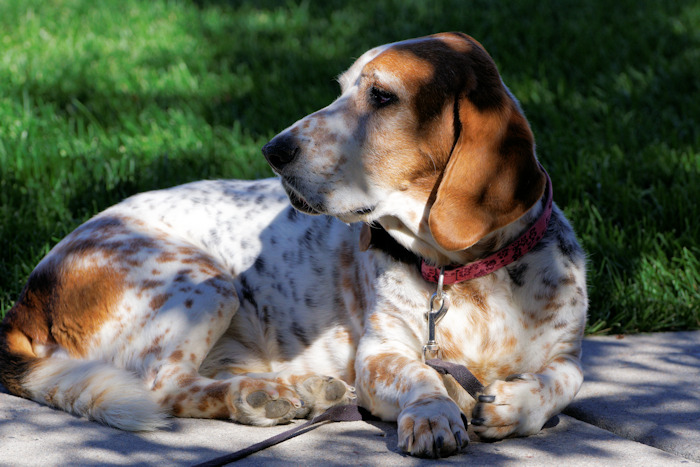 I won't deny that it was a good idea, cuz I do look darn handsome in this light.
Darn handsome, indeed.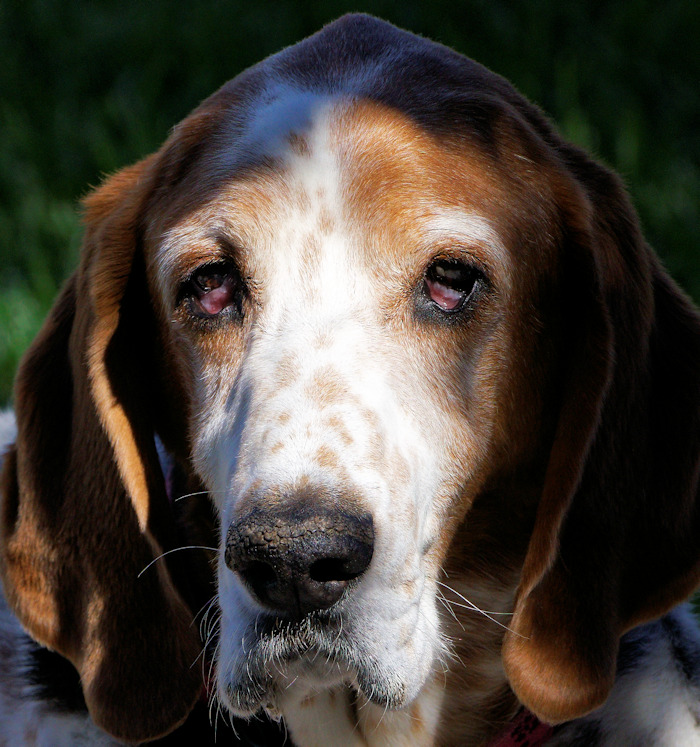 And I did get the treats!
What an excellent fall morning for George to be on Portrait Rock in 2008!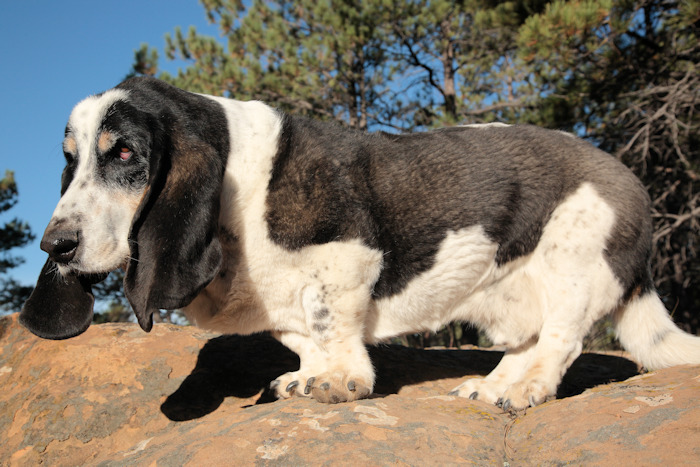 Fall is the best!