We didn't have the beautiful lighting this morning like we did yesterday. Instead we were seeing lots of low clouds until our second walk of the morning.
Nice to see those clouds dissipate.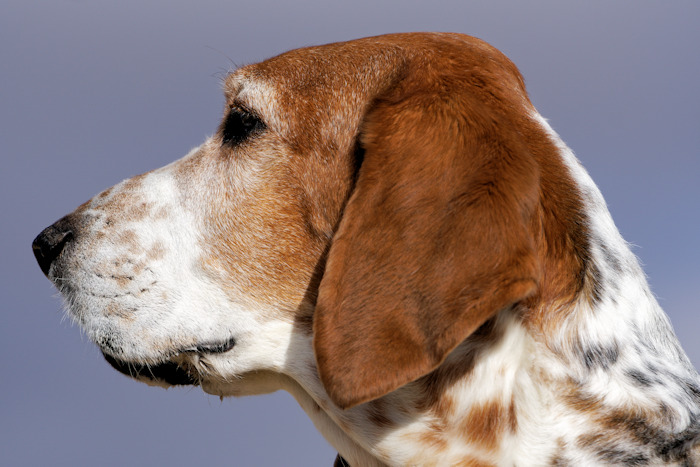 Good riddance clouds! Hello sun!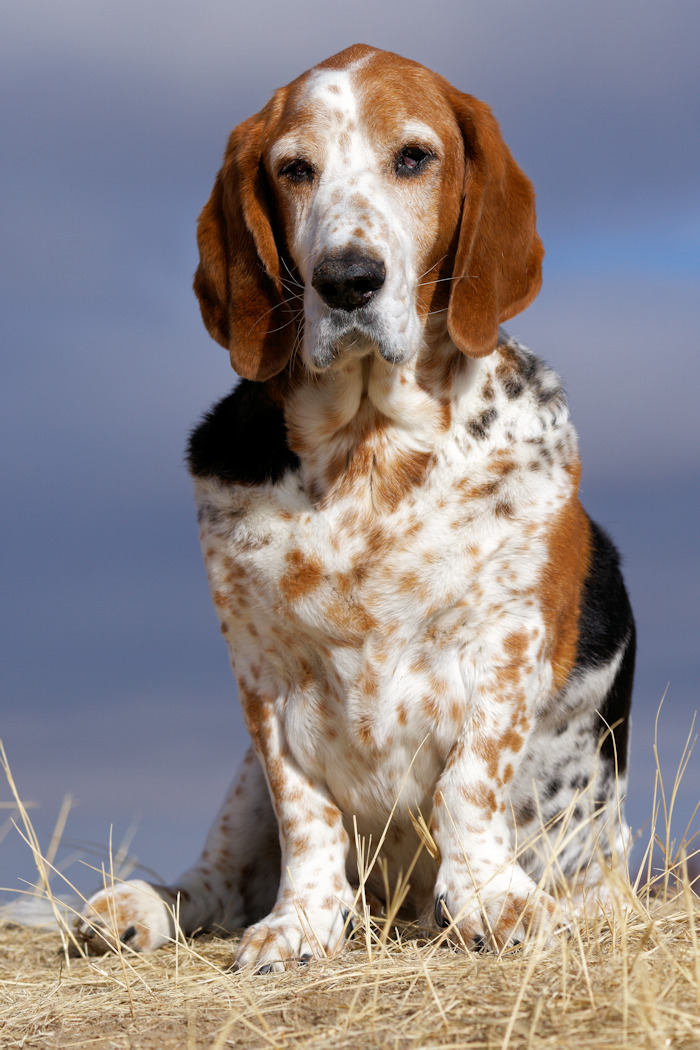 Now I can enjoy my walk.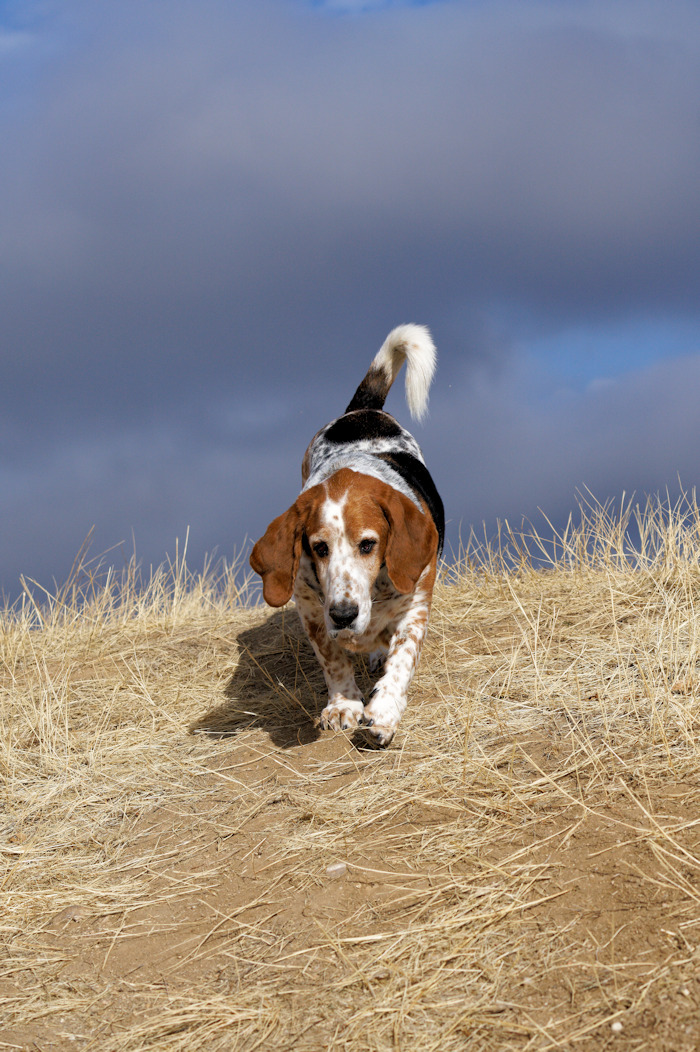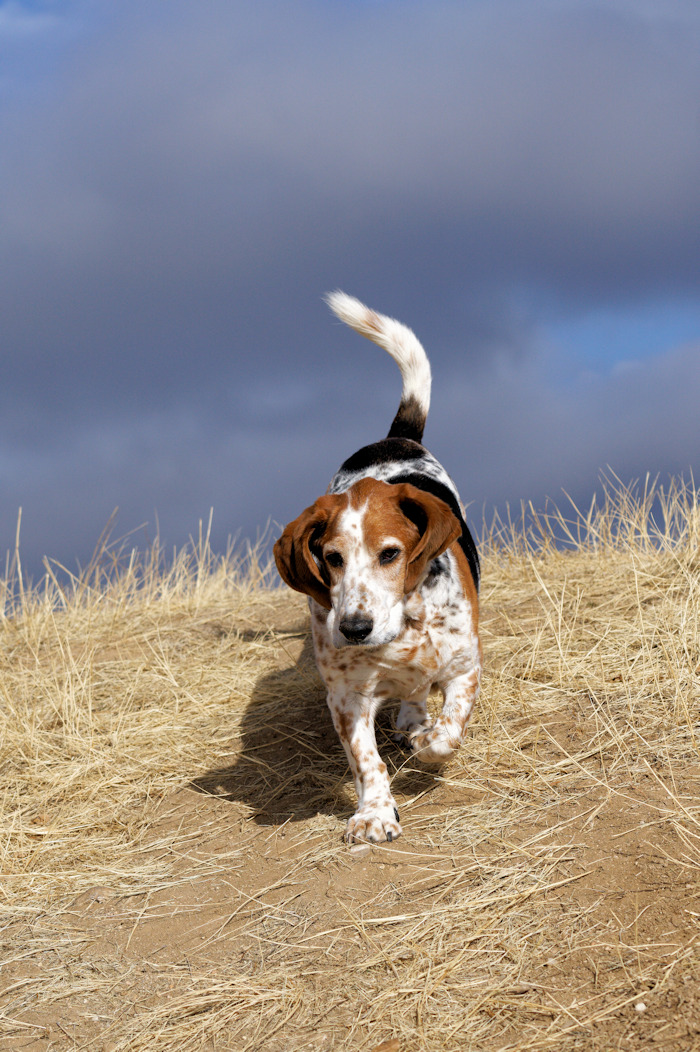 It's kinda nice to sit in the sun and soak it in.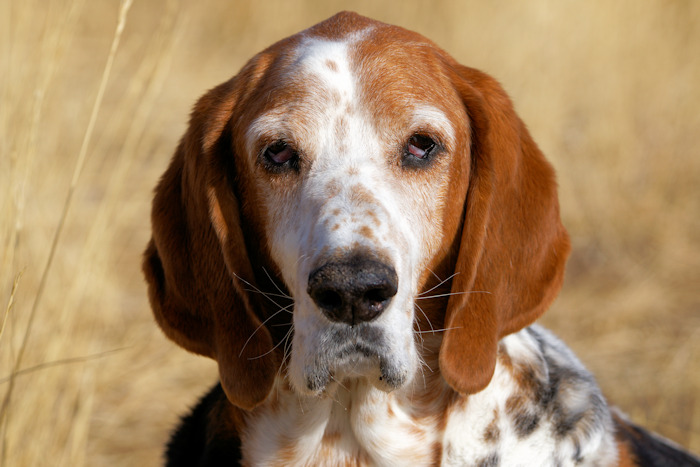 Especially after the morning was darn chilly with the low clouds and a temperature in the lower teens.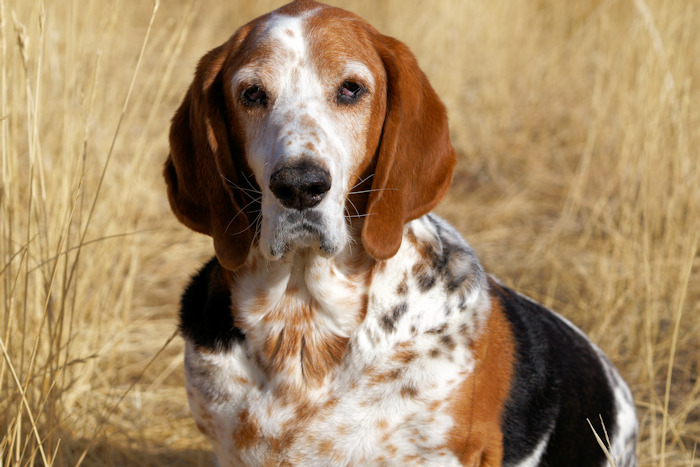 After soaking in the sun, I did what a Porter basset does best on a walk, sniff around.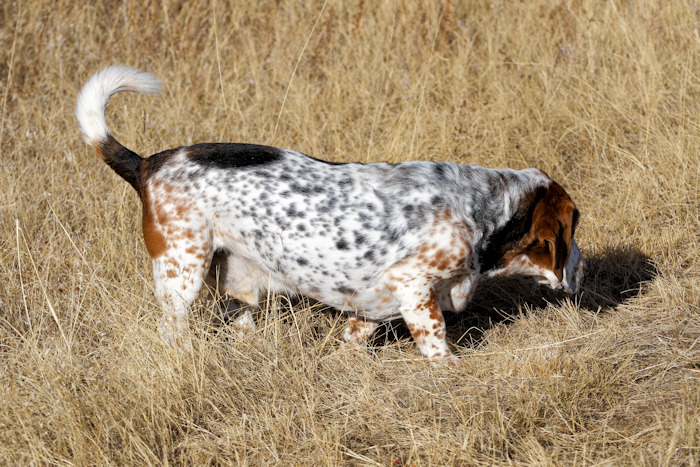 Yeah, my nose isn't healthy, but I still have a great deal of fun getting to the ground and checking things out.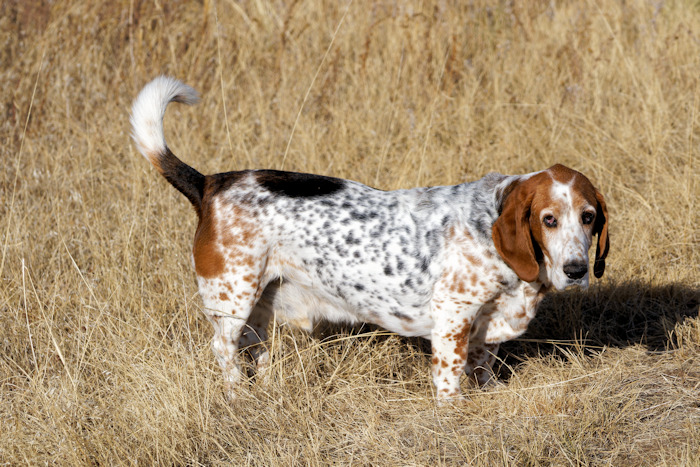 Between my first walk (the cold walk) and my second walk, I like to hangout in dad's bathroom.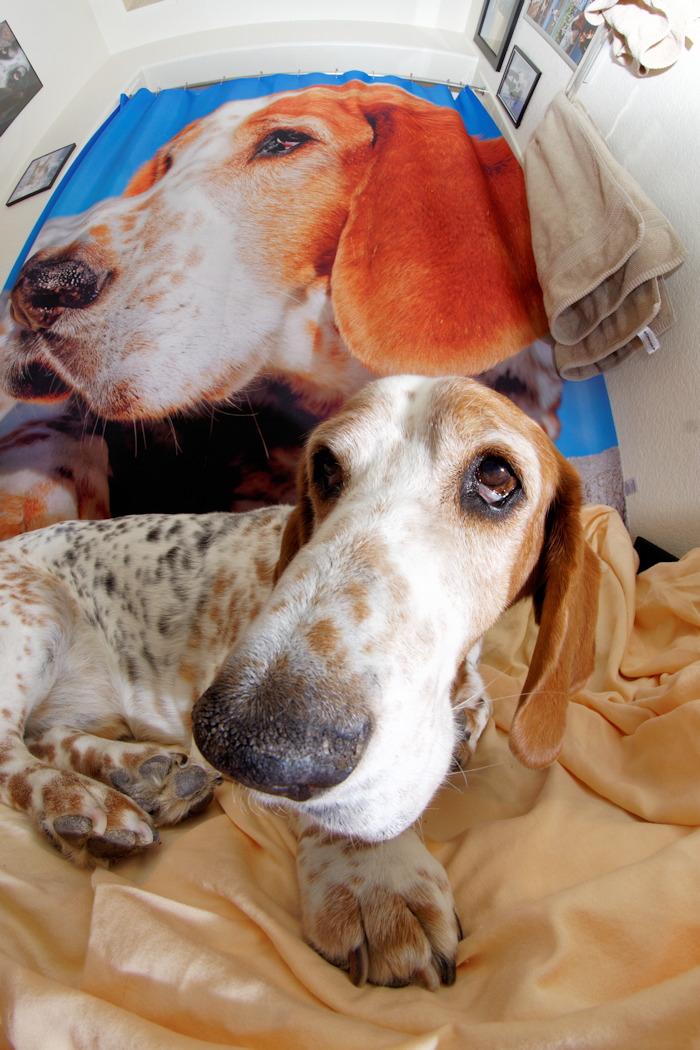 He has an electric heater going, and dog oh dog, it get nice and toasty in the bathroom.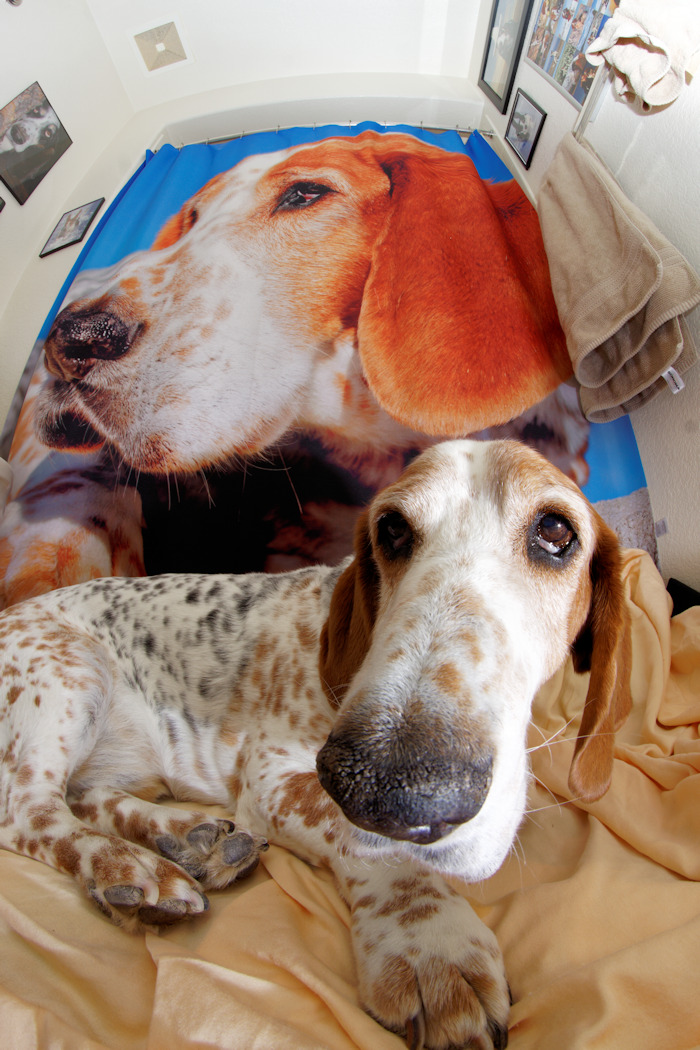 Perfect warming for me on these winter mornings.
Just as happened in the past this time of year…(and doesn't this look cold from 2008?)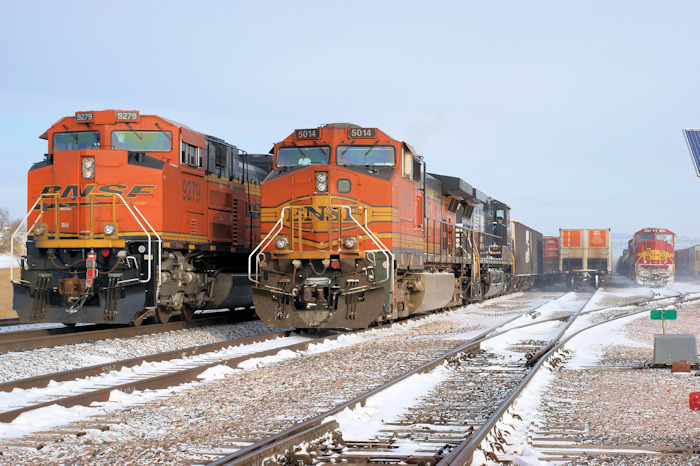 Edgemont is going through a brutally cold week this week.
If I was in Edgemont I'd be looking like George has on this day in years past.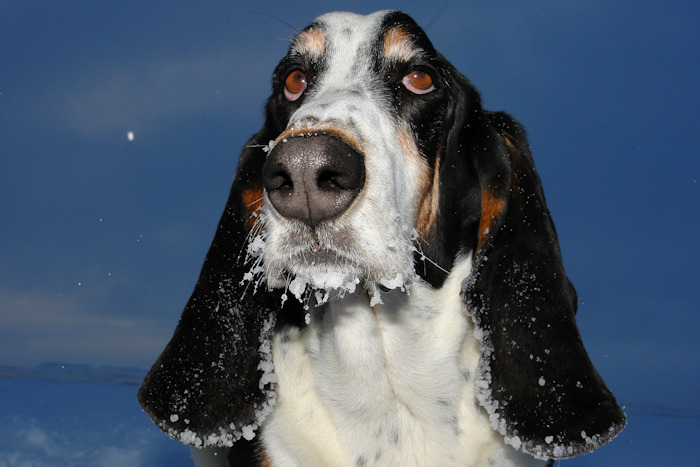 And like George, I'd be hustling along to keep warm.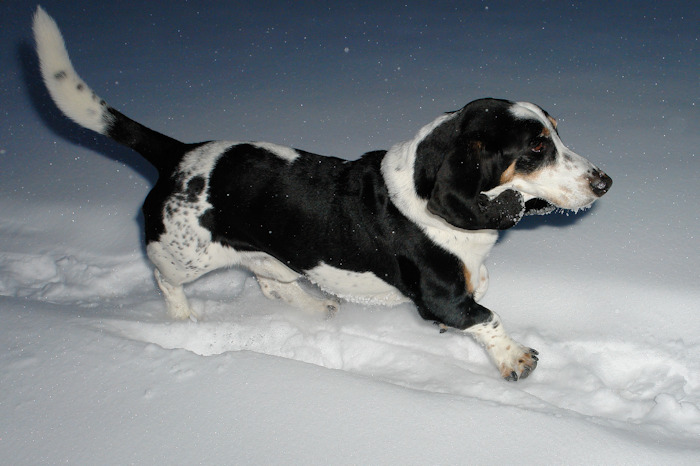 And like George, I'd be darn glad to get under the covers come evening on the George/Porter chair in the living room.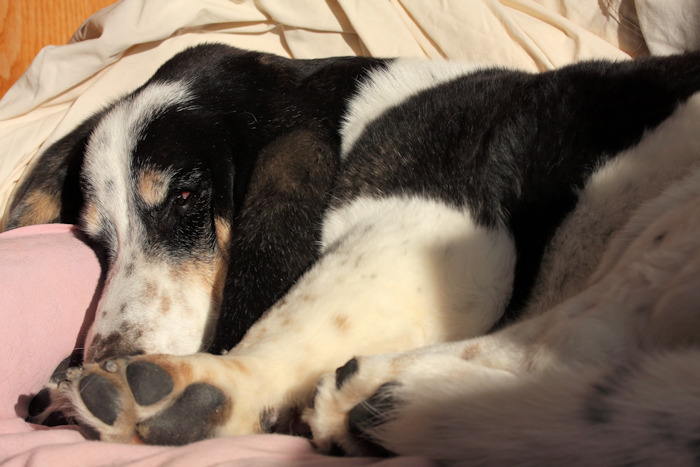 Keep warm!