I wonder how much longer Porter's Perch will be around.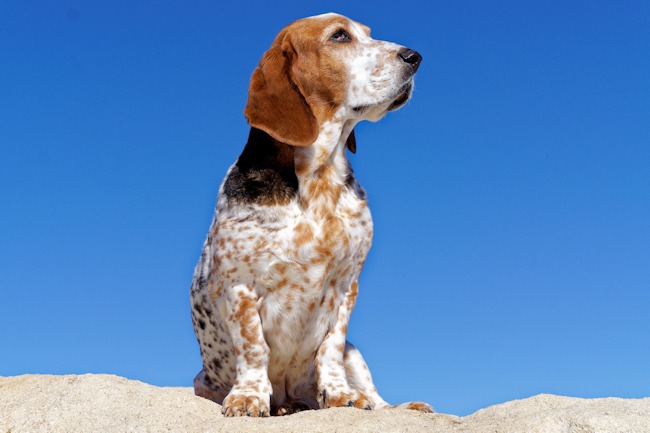 You look off in the distance and there's constant new building going on.
Here's one of the new developments about a half mile from Porter's Perch.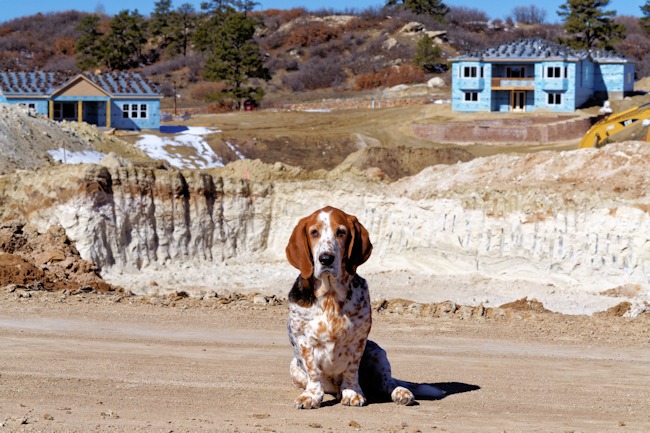 Typical overgrown houses sprouting up. There's a nice lot not too far from this photo; it's price is only $425,000. I wonder if I bought the lot and put a dog house on it, would they be upset?
Lots of sun today. Dad and I got some miles in walking. I'm a little tired cuz I'm not use to all the walking.
The best of times in 2006 as George sniffs the weather forecast on Windsong Rise.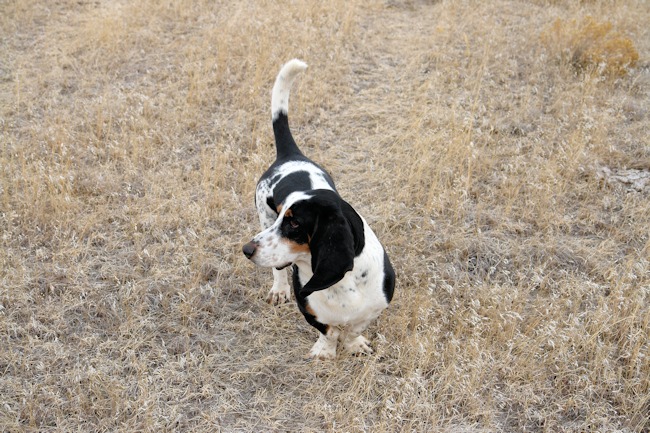 Yeah, he knew that major March 2006 snowstorm was coming.