So what's it like in Castle Rock on a normal day for Porter Basset? Well, one of the biggest things is hanging out on the front patio and watching for rabbits around Karen's place.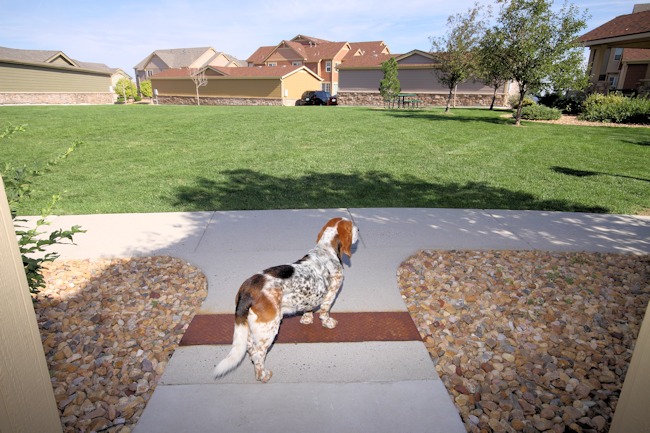 Dog oh dog, do I love to do that!!!!
And there always some chance to hop in Lulu (she sure is looking clean after a good washing) and go for good food.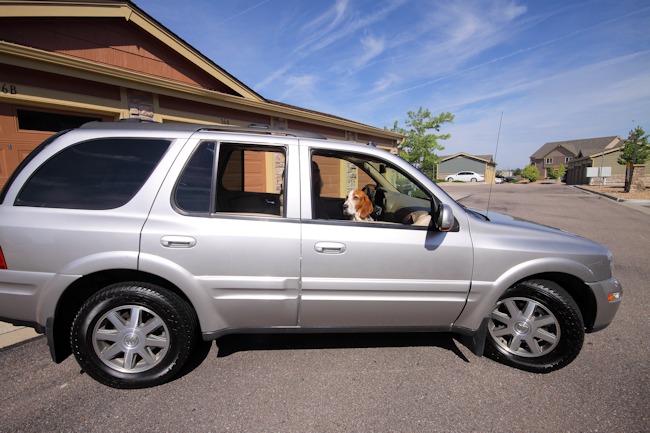 You can bet I always look forward to the evening dinner. I never know what Karen will make, but it's always great for this Porter!
Yup, most of my day is spent hanging out (oh, don't forget the morning jog with dad) and getting treats and anticipating all the good food around.
Hey, it's about time for another George photo. Here is in 2009 hiking back on Red Canyon Rim Trail.