Gloomy, misty day today. Wasn't a good day for being outside. And to make matters worse, Karen had to go to the dentist in the afternoon, so I was pining for her.

"What's that? What's that?…She's home!!!!!"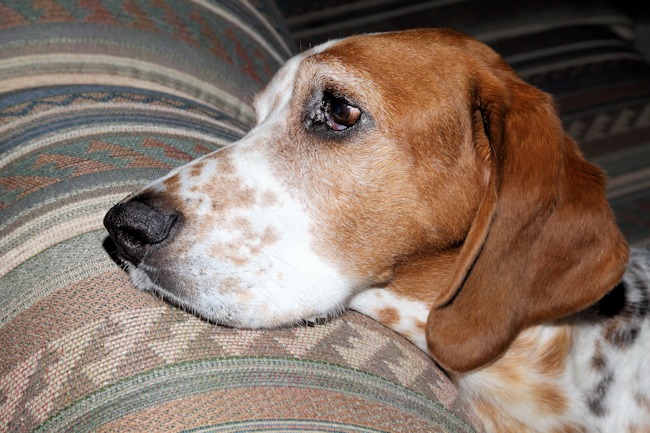 Yeah, I like my Karen and my dad around, I'll woof you.
Our big change this week was switching over to a flat screen TV and changing the Internet over to Comcast. The flat screen TV is pretty good when it's HD.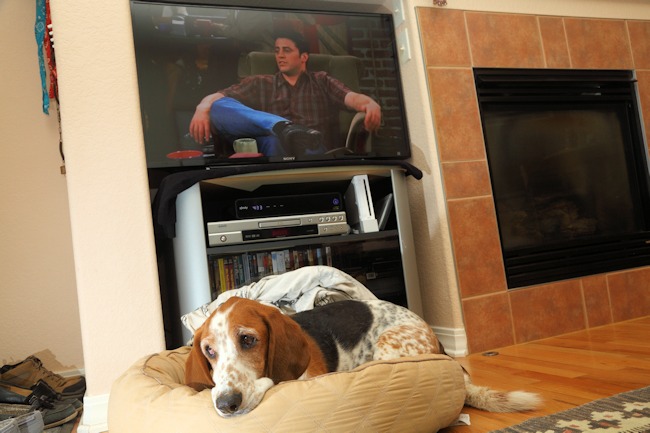 But I still like the colors of our Sony tube up in Edgemont.
As for Comcast, two paws down. Yeah, they sure don't live up to their promises. 50mbps, right, whatever. We were lucky to get 3mbps today.
George sure didn't have those type of problems. Nope he was busy enjoying the outdoors in 2006. Any planes coming?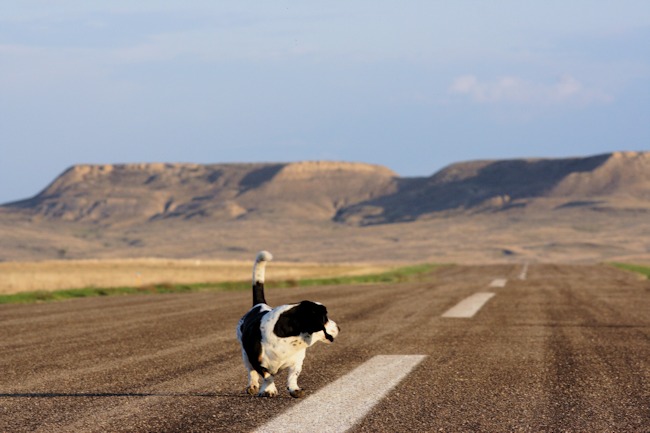 Of course not! It's Edgemont.