What a great morning run for Porter basset!!!!!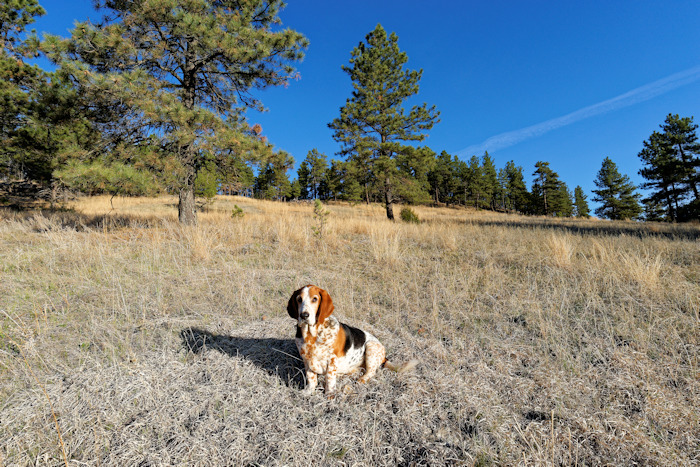 We ran around Mathias Peak, visiting Grand View.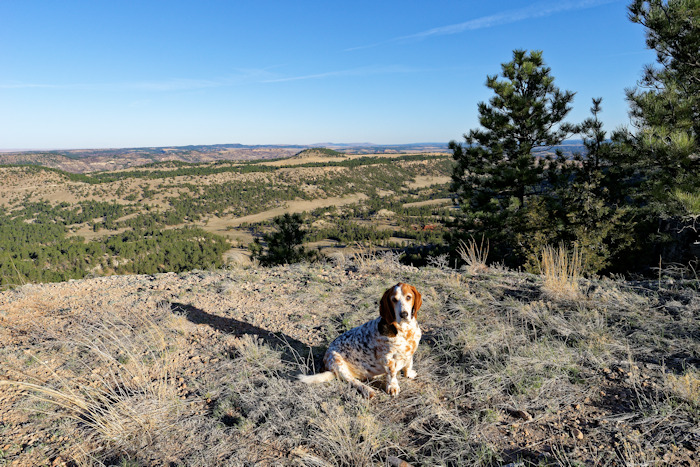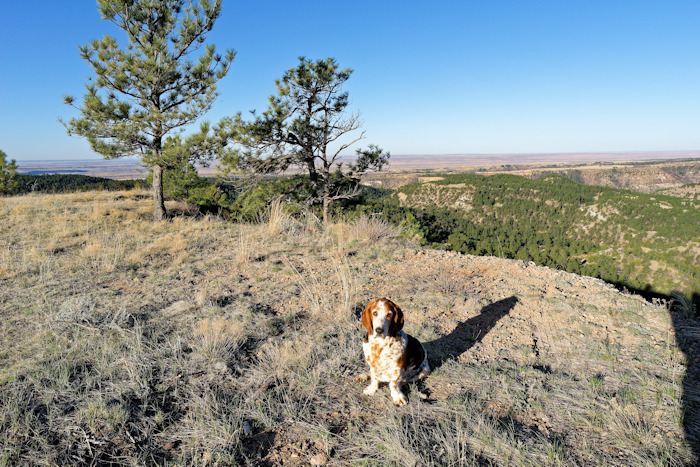 Isn't Edgemont the best?
Then it was on to Summit Tree Camp.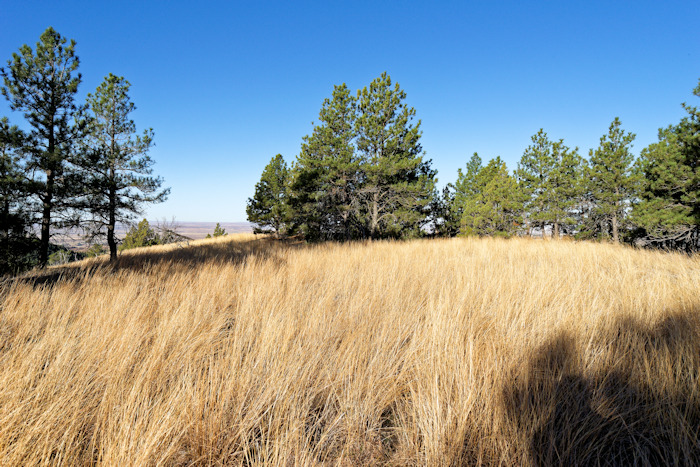 This is my favorite spot of the run. Wow oh wow!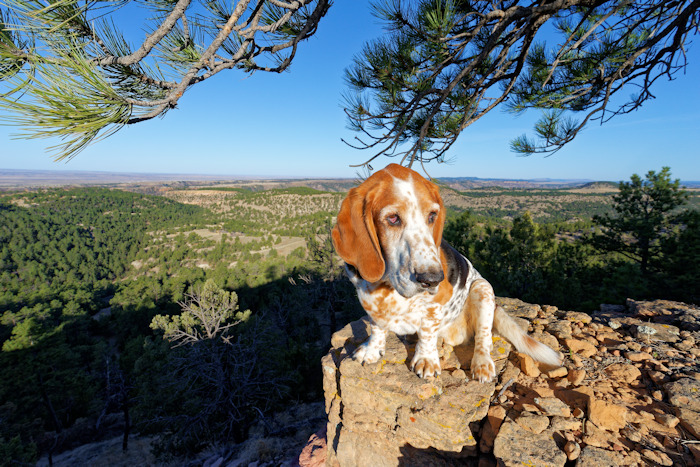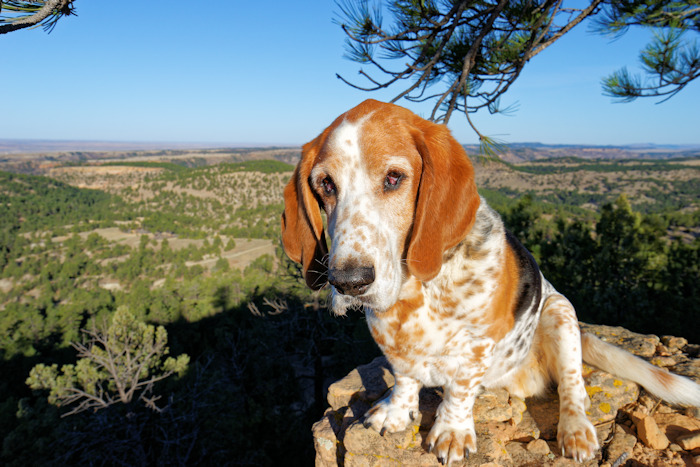 Simply spectacular!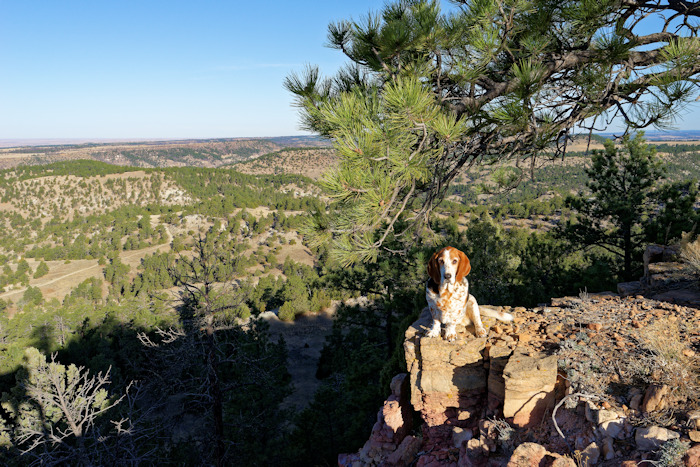 So glad to see that Summit Tree is weathering the times well.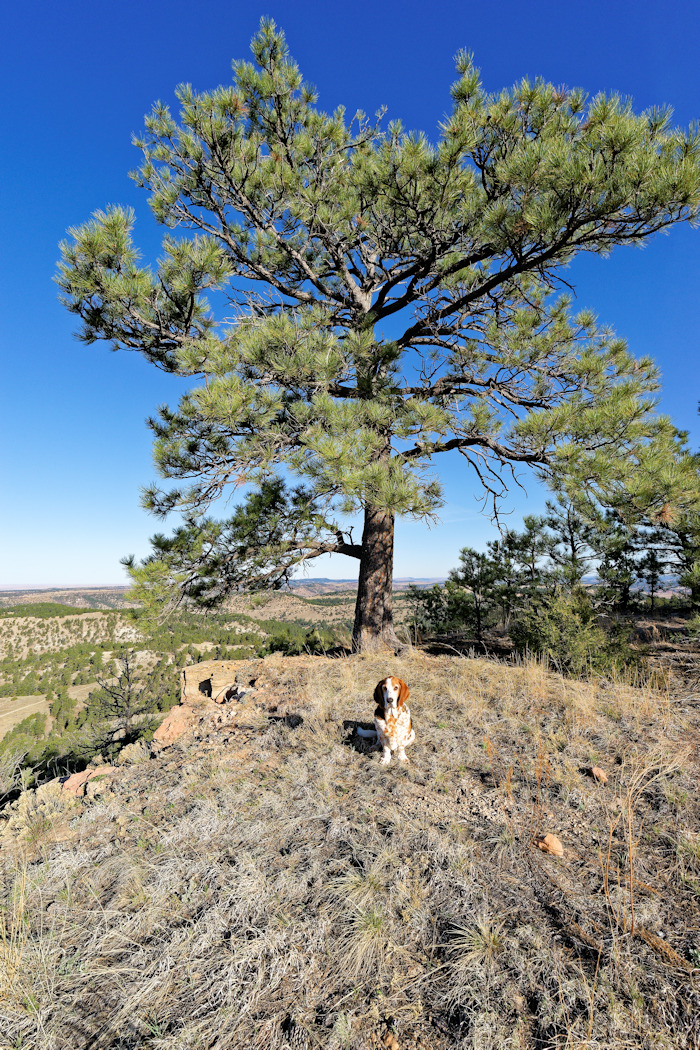 It's been almost fourteen years now since George and dad first visited this spot. Oh, and my chair is still in the bushes not too far from Summit Tree.
At lunchtime dad and I set up a camera for a time lapse of the sky at the airport.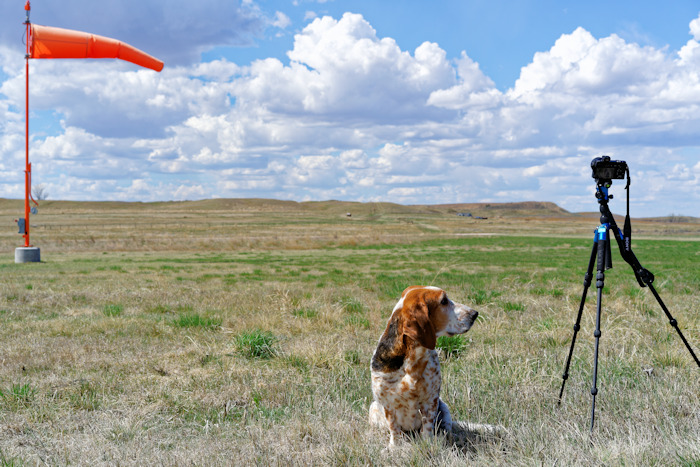 The temperature reached 84 degrees, but a nice wind kept the temperature from becoming too hot.
Dog oh dog, do I love Pasqueflowers. George was lucky to have them in 2006.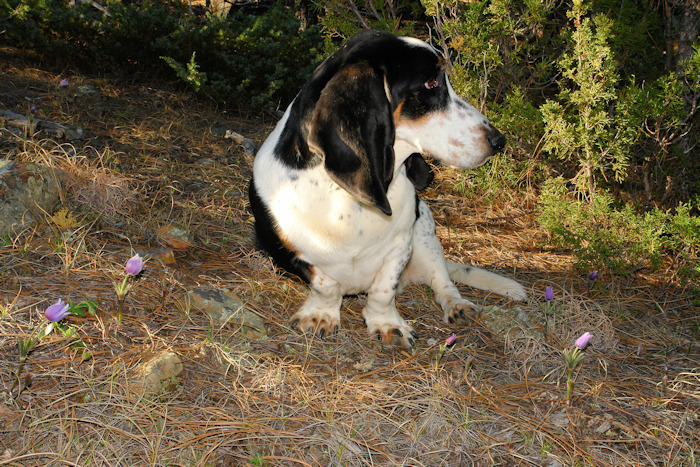 I wish, I wish, I wish 2016 was better.