Does this look like a basset wanting to go for his morning jog?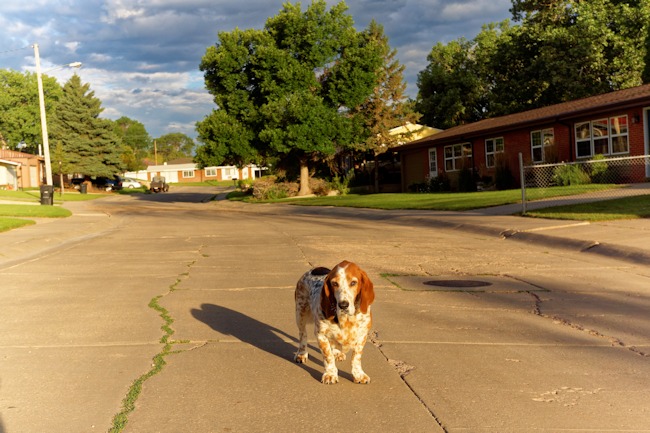 I'll woof you that I'm no longer a young pup and a run in the summer's heat doesn't get me excited; I'd rather stay home. I do the run to please dad. See the things we bassets have to do?!!!!
The run wasn't too bad, however. And I do enjoy the scents on Airport Road.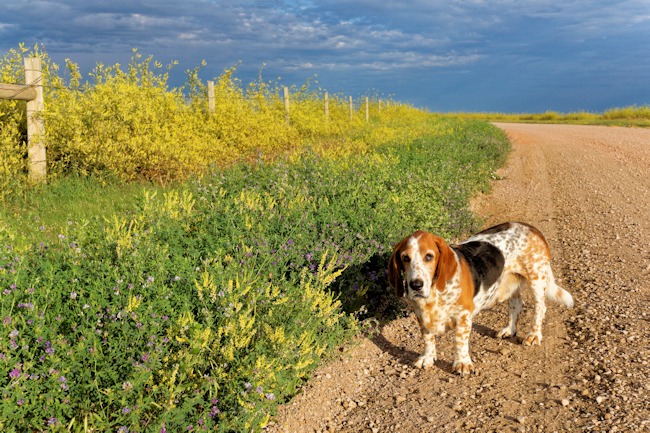 Later in the morning we made the trip for a lunch at Prairie Berry Winery. For desert, guess what? Karen loved the bread pudding so much at the Alpine Inn, we went back to the Alpine Inn for our desert. That Karen is not only a generous, beautiful person, but she's darn smart too.
All in all, it turned out to be a splendid day for a basset not so enthusiastic about how the day started.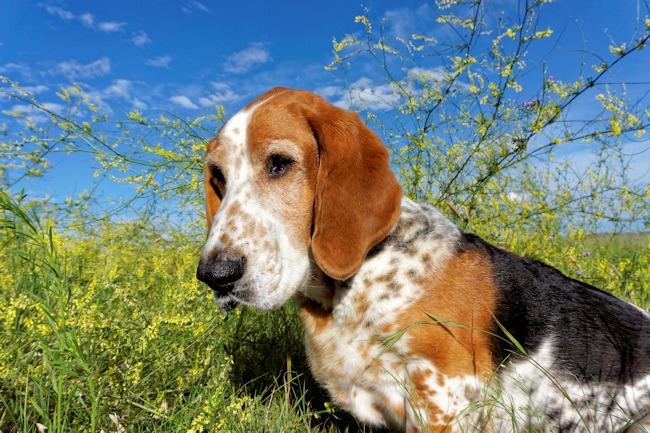 Six years ago, it was a motorcycle day for George. Yeah, I agree with George that Sylvan Lake is one of the best places in the world.