Hey, these fine fall days should never end!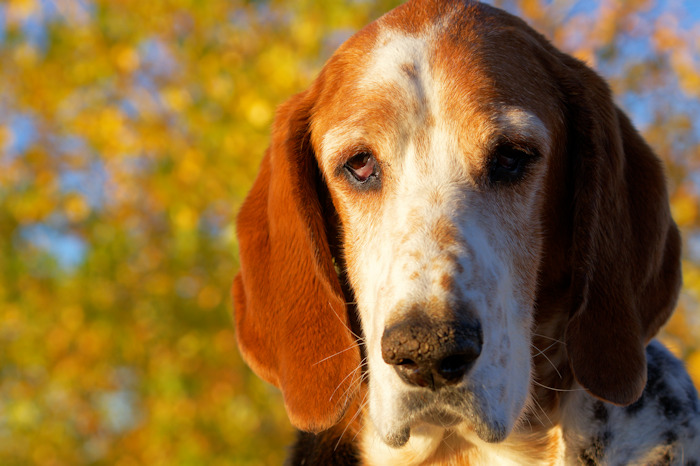 I love'em!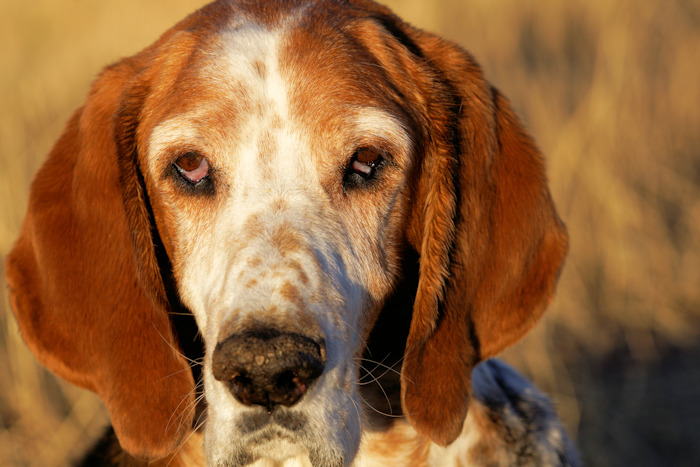 The morning couldn't be beat, and because of the cool early morning temperatures, I was happy, happy sniffing around and looking for varmints.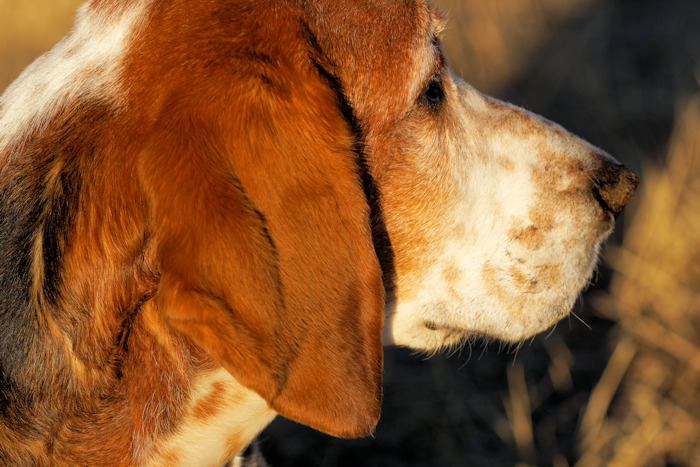 Wish that I would have caught some.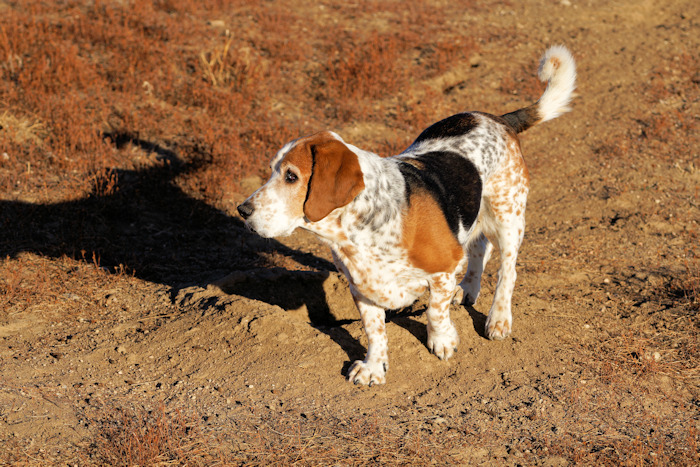 And how are my ears doing? Quite well!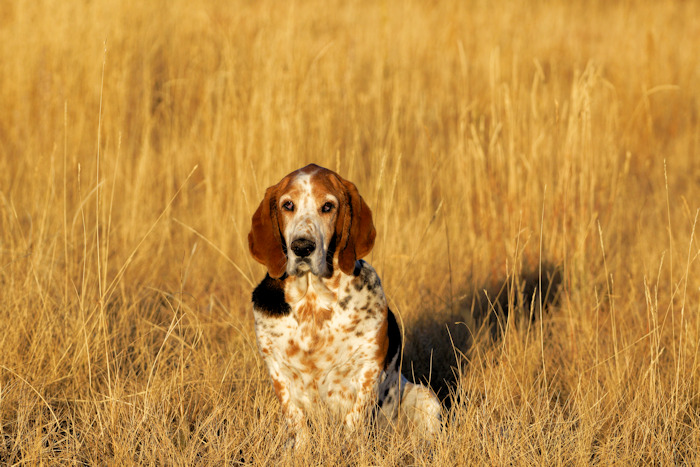 They don't bother me much at all.
When I run, you can see how the goopy medicine is still in my ears.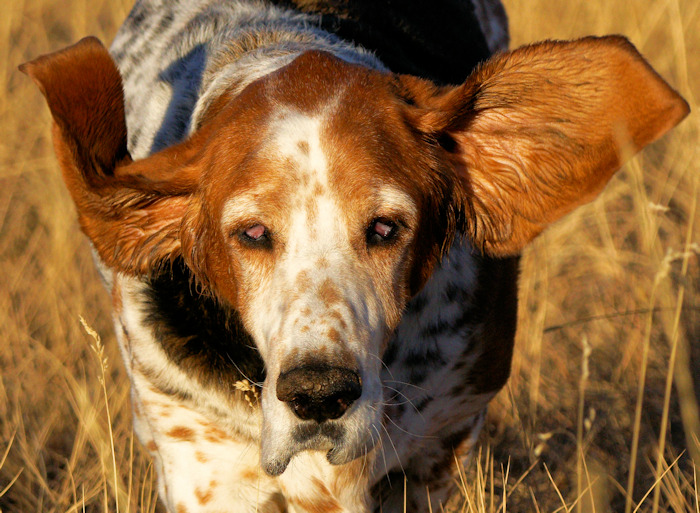 The goop is Enrolfloxacin. I didn't notice it as I had a good time today.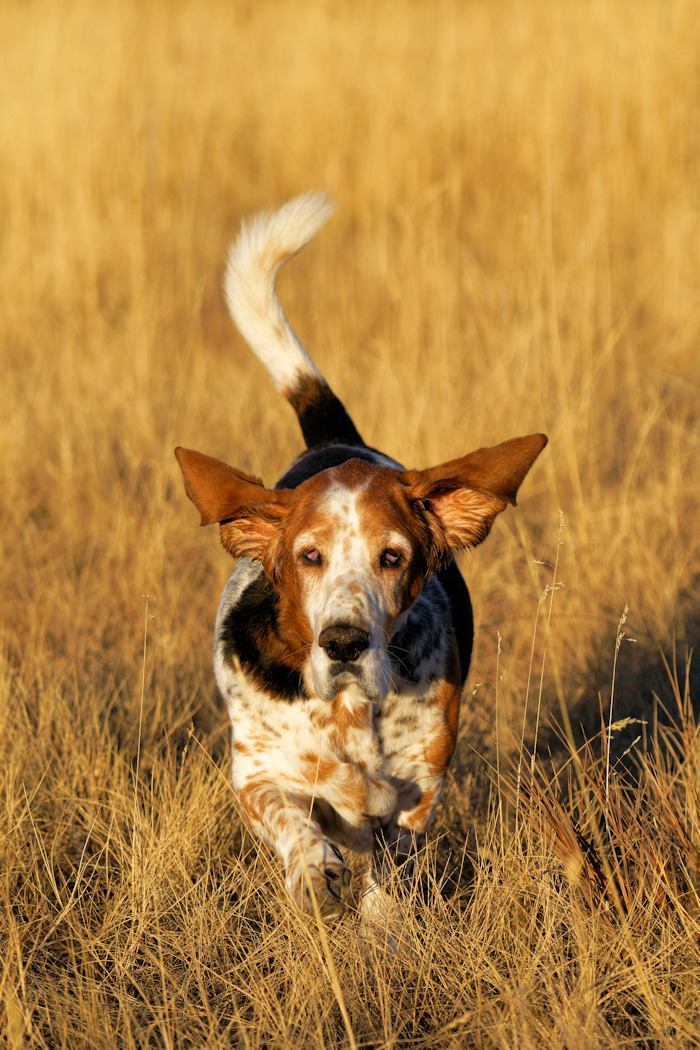 If only my nose was well.
Can you believe it? The Asters are still blooming.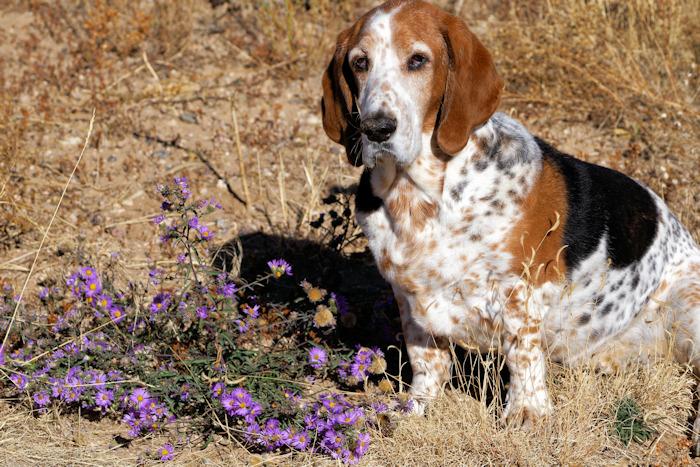 How about that? Yup, a fine, fine fall day! It's great to be a Porter basset!
As I sunned myself on the patio, I took a shot of me and the last of the Finest Fetch Elvis treats.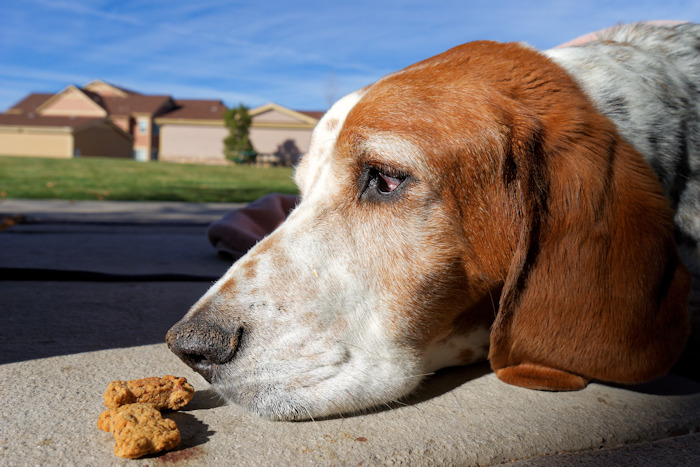 I'm sad to see the last of Finest Fetch treats.
What's that you say, mom? You ordered one more bag from Amazon! Yippee! Quite excellent news!!!!
Now, how about some Wendy's cheeseburger for dinner?
George was racing to the Cottonwood Bluffs on this day in 2007.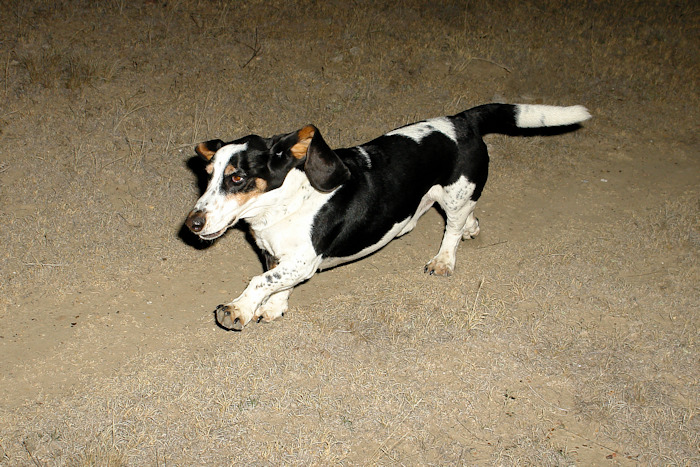 Up early! Running hard! To catch a most wonderful sunrise.