Snow today!!! I was all pumped up about it. Yup, I got Hedge and went outside to play.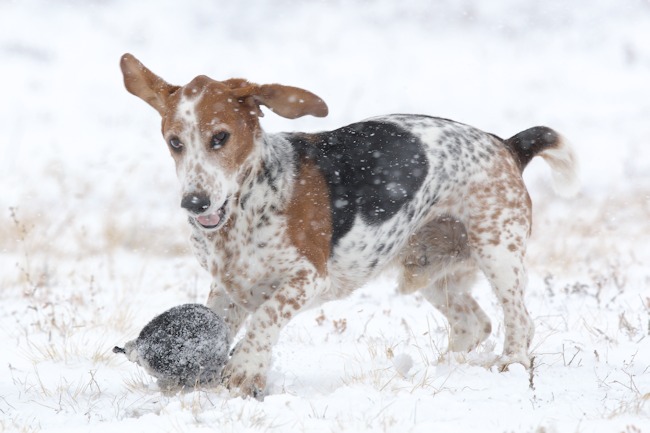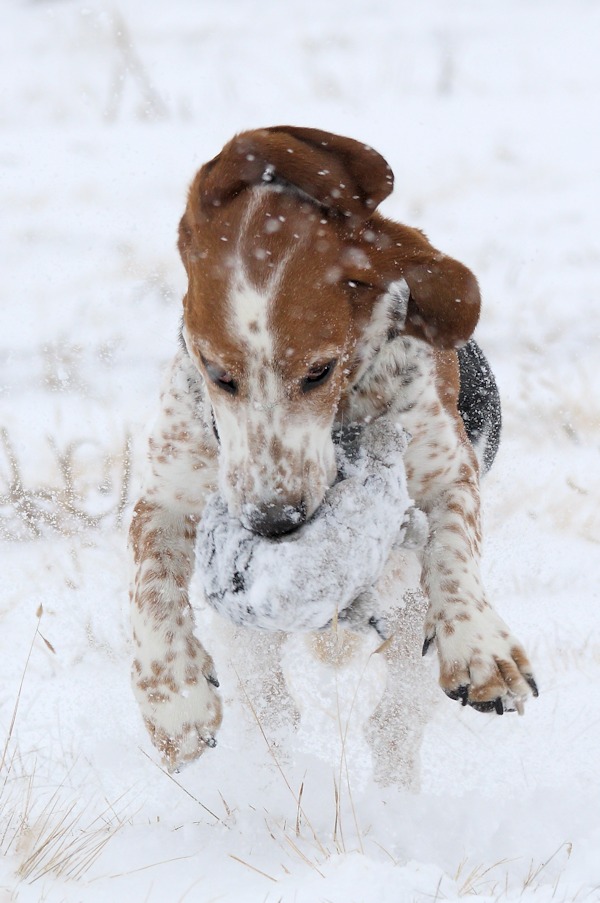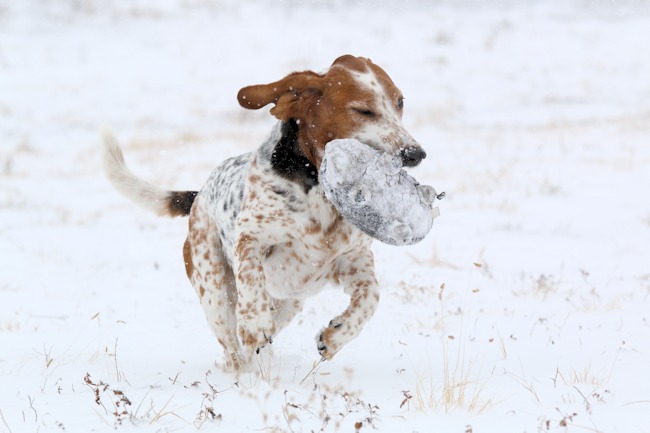 Dog oh dog, I sure had a good time. Blasting through snow Porter, that's me!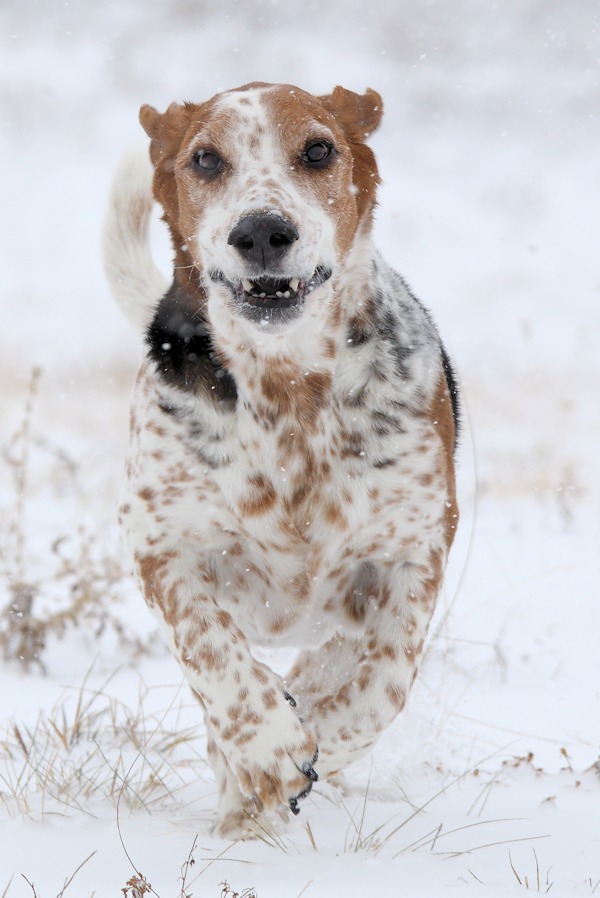 The Canon 70D did pretty well in the snow too. I got a lot of sharp photos despite the snow and cold and bouncing basset.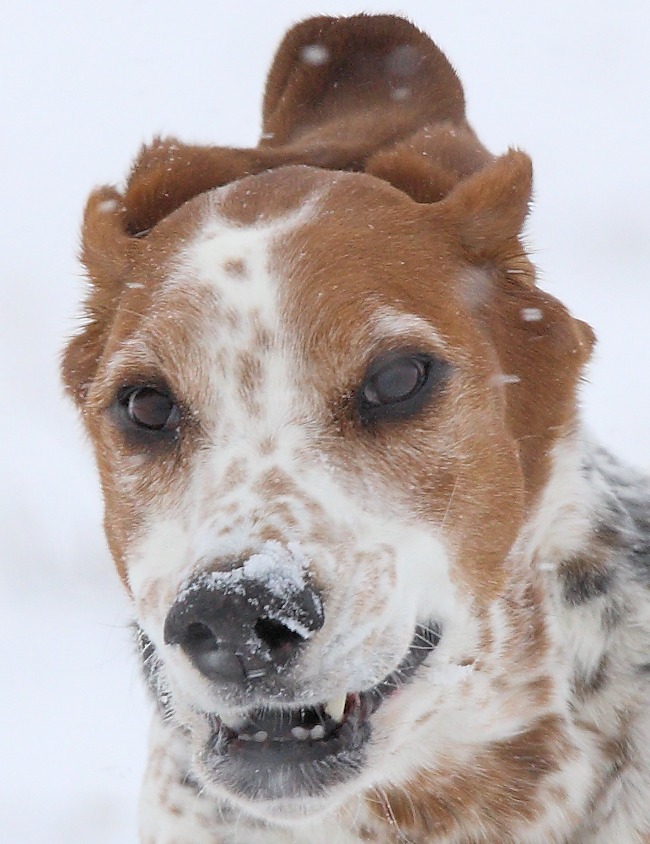 Funny that the electricity cut out for 2 hours right around 4pm. What's with that? Karen had just made some of her fabulous lasagna and had the oven ready when, poof!…lights out.
Well, we went out to get dinner and when we got home Karen cooked up lasagna. Look at all of it!!!! What a feast!!! It's better than Christmas!!!!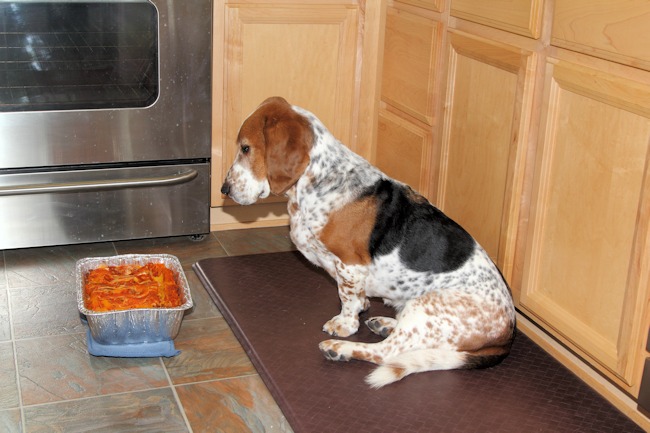 Could I have some now, please?
George had a sunny spot on his chair in the afternoon of 2008.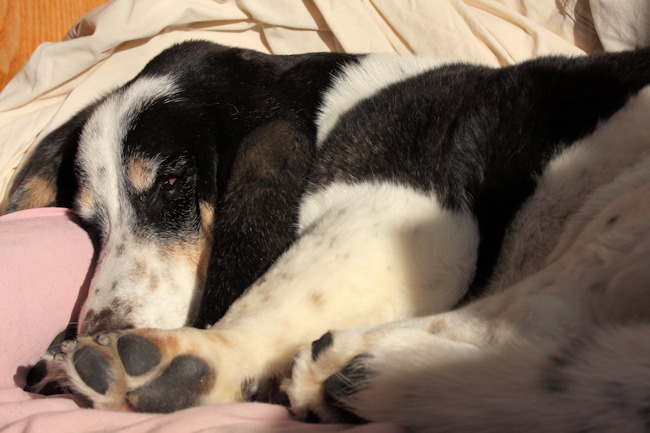 It was great to get the warm sun after a cold morning hiking.