Pretty sky this morning on our run.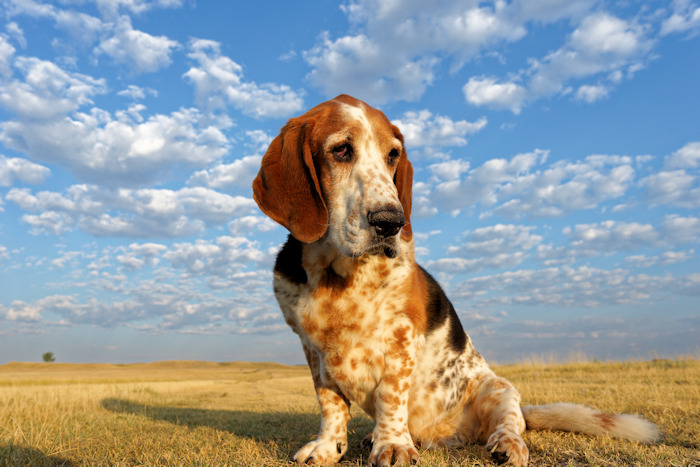 But the humidity…yikes, the dew point has been in the upper sixties.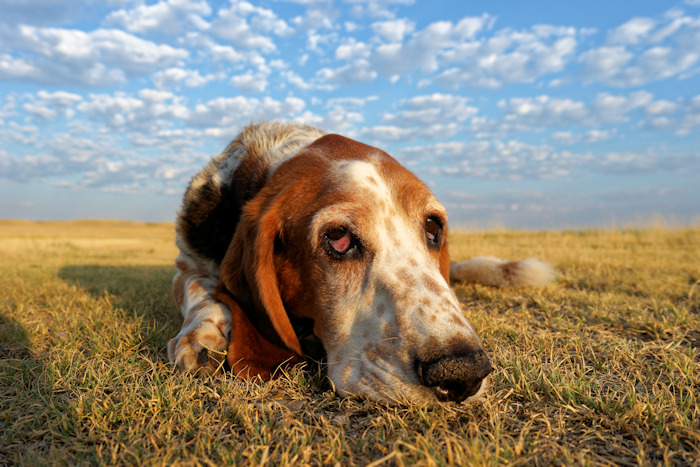 That's just darn nasty. I hope when it's time to head for Rapid City on the motorcycle, the humidity won't be so bad.
How about this pretty girl?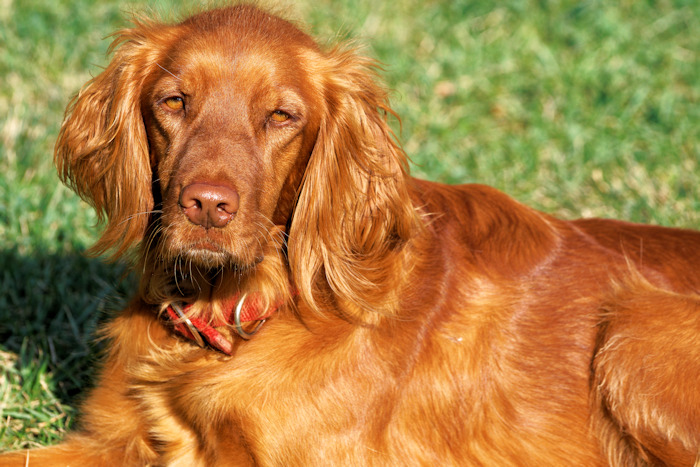 That's McKinley. She lives next door. I like strutting my stuff in front of her. You know, show her what a tough, buff basset that I am. I assure you that she is quite impressed.
We weren't outside when the hail came falling from the sky in the afternoon. Dog oh dog, it was nasty!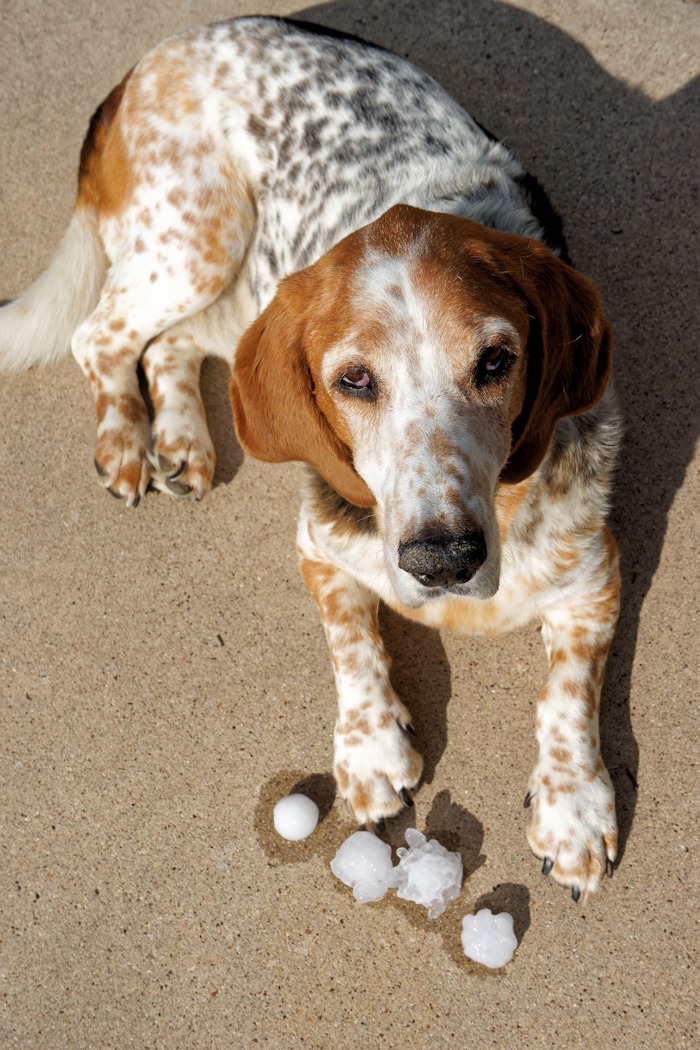 Dad saved some of the hail for a photo the next morning. Here it is. Yikes! It punched holes in the gutters and broke a taillight on Lulu.
That was a bad time, but a great time was having dinner with Agnes and Gene. Gene grilled brats for us. Doggone delicious!
It's morning for George in 2009, and it's time to head to Sturgis.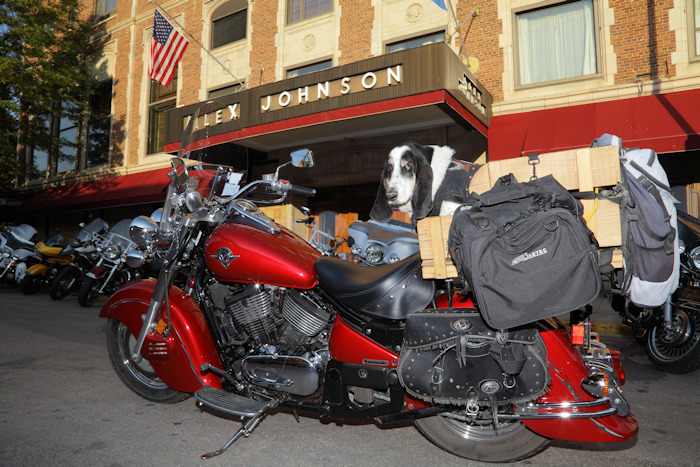 Lucky dog!
He was even in Sturgis at 8pm that evening.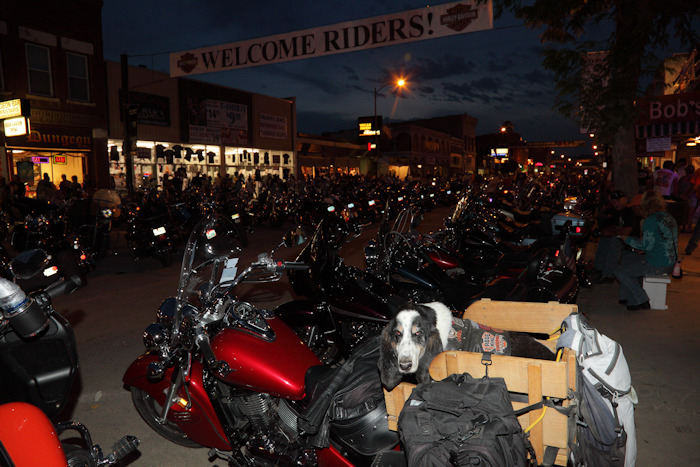 Did I woof, "Lucky Dog!"?