George was up to his shoulders in Goldenpea when he posed for this favorite photo.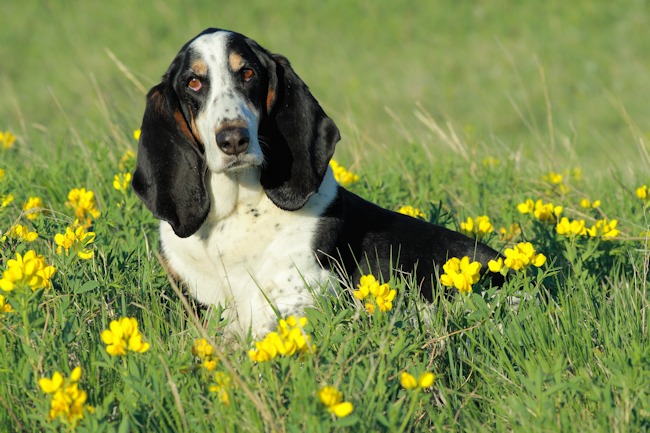 Dad has always claimed the photo is his second favorite photo of George.
I was up to my shoulders in snow this morning. Yuck!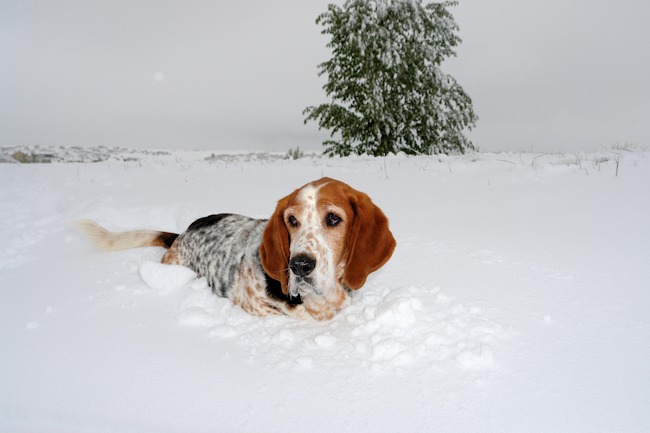 Karen had received some beautiful tulips from Irma. I took them outside to remind the weather that this is SUPPOSED to be showing this time of year, instead of snow.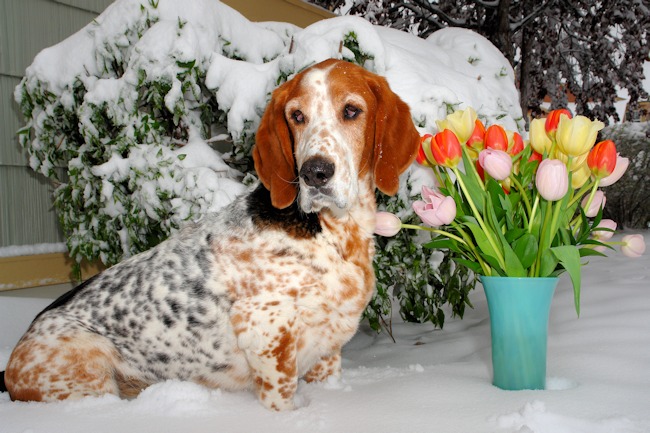 As the day wore on we did get some sun.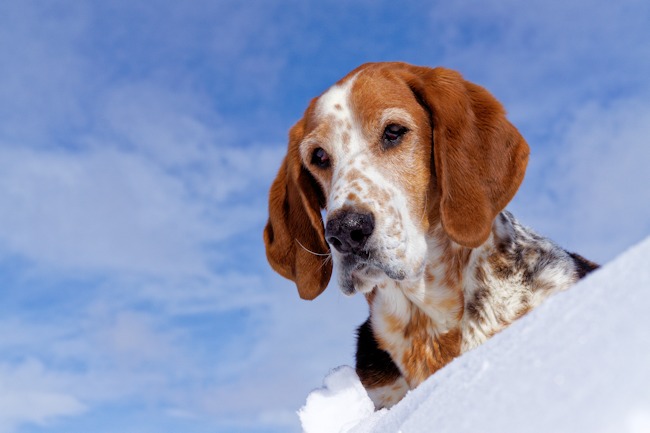 But it still looked like Christmas instead of May 10th.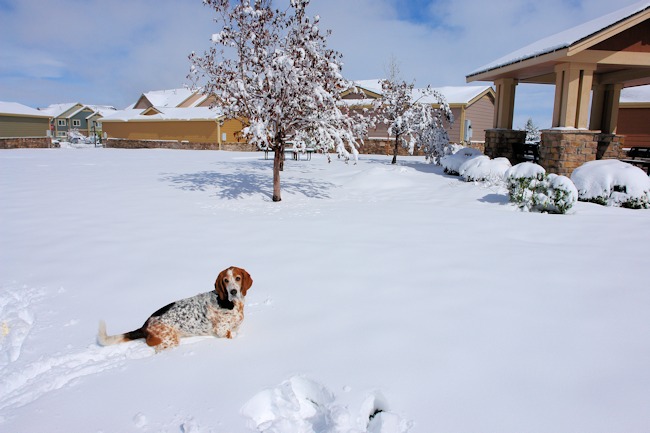 One good thing about the snow, however, is that I always love a good snow bath.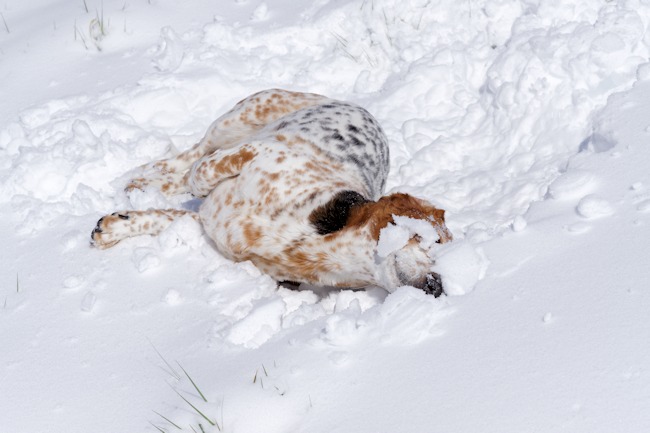 Hope some warm weather comes our way.