Time to head back to Castle Rock. I visited the airport one last time for this trip.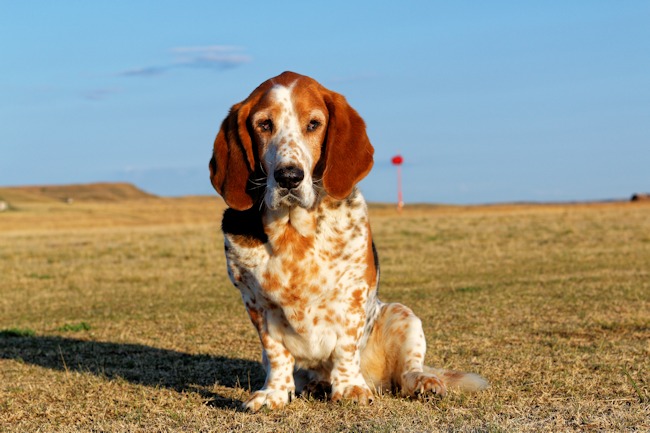 After three days of crud weather, we woke up to beautiful blue skies…just as we have to leave…sigh.
I watched the packing from my chair.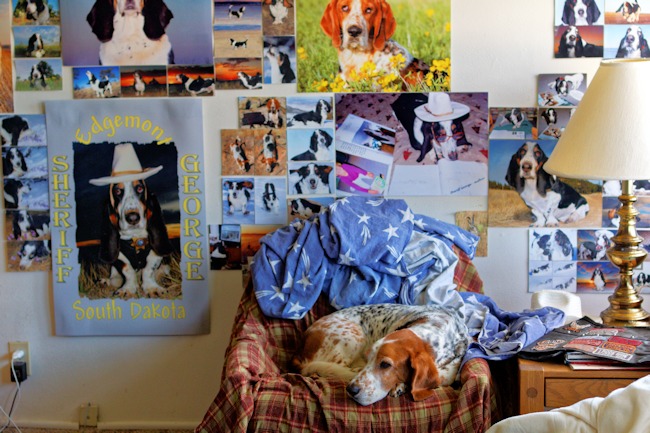 Then watched all the loading while sunning myself.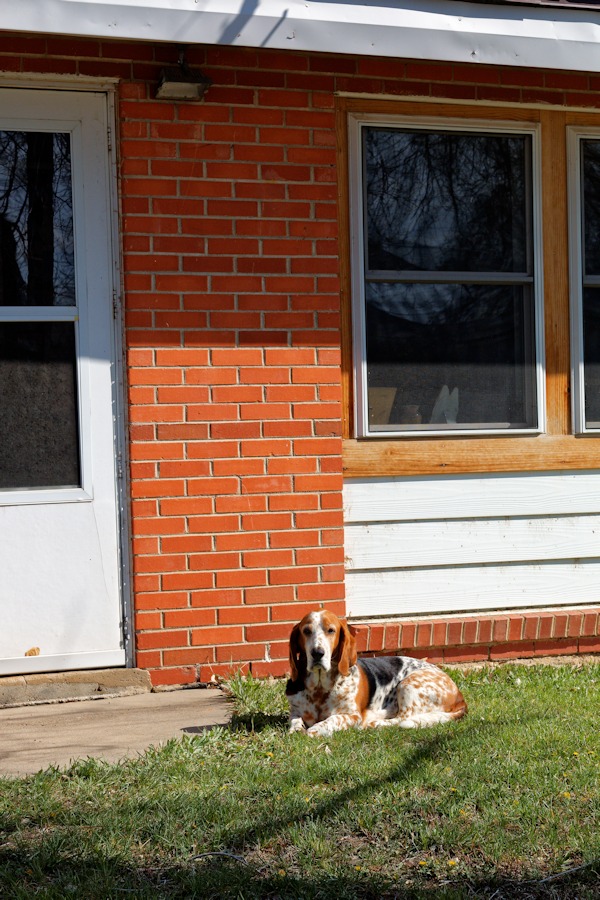 I might bark about the rotten weather we had for three days, but it could have been worse. Look at all the snow south of Chugwater, Wyoming.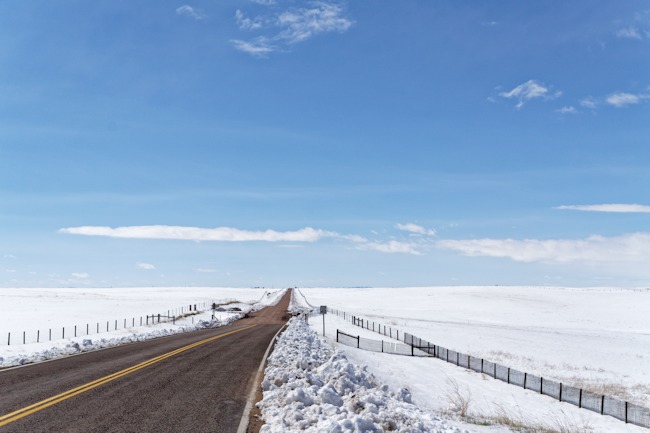 Blah! Awful looking stuff for April.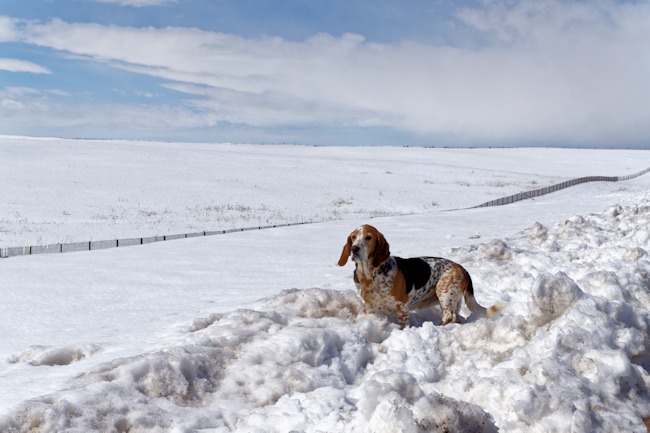 I was kinda worried what we would find in Castle Rock cuz Castle Rock got 10″ of snow on Friday and Saturday. It was a relief to find most of it had melted and only plow piles of snow were still around.
Perfect, perfect, perfect!!!!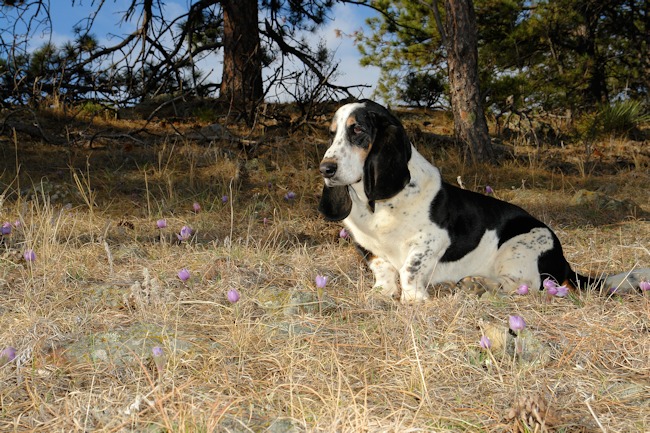 George in his Pasqueflower Patch!
April 19, 2015