Bark about a dreary morning. Good thing I had the wildflowers to keep me cheery.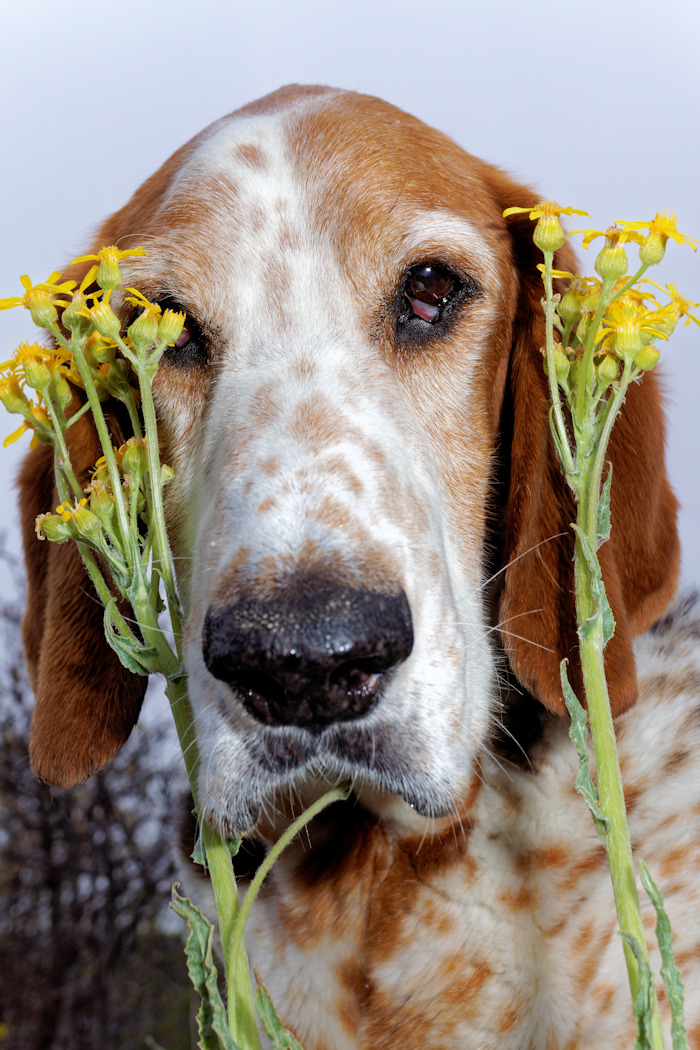 Since the weather wasn't all that great, I helped mom with the new laptop that I gave to her.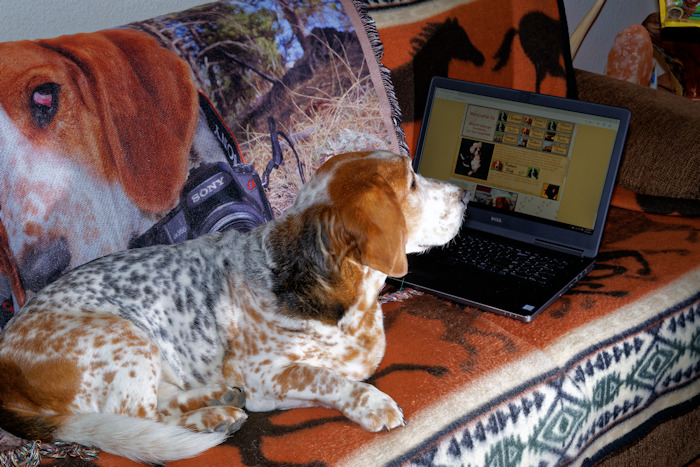 This laptop is fast and tough like me 🙂 It's a Dell Xeon mobile workstation. The coolest thing on it is the 17″ 4k screen with Dell's Premier Color. Bark about a darn nice screen to view. One can use this laptop to process photos and never miss a beat. Mom thinks she might have a few too many computers, but I woofed her that this laptop was so necessary for her Nikon photos when she is in Edgemont or other places and can't take her desktop. I'm a smart basset, wouldn't you agree?
Edgemont! The best place on the planet! George was taking it all in after his run on Basset Back Ridge. You can't beat being a basset hound in Edgemont.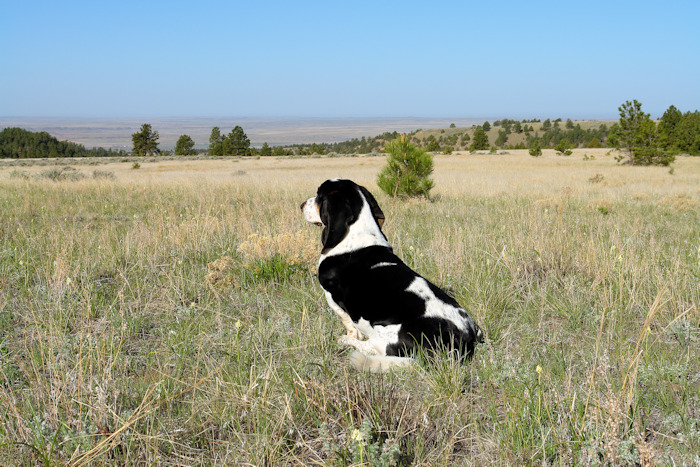 May 14, 2006