Pretty darn nice morning for a jog, and the day got better as the temperature managed 60 degrees. It was a big sky morning too.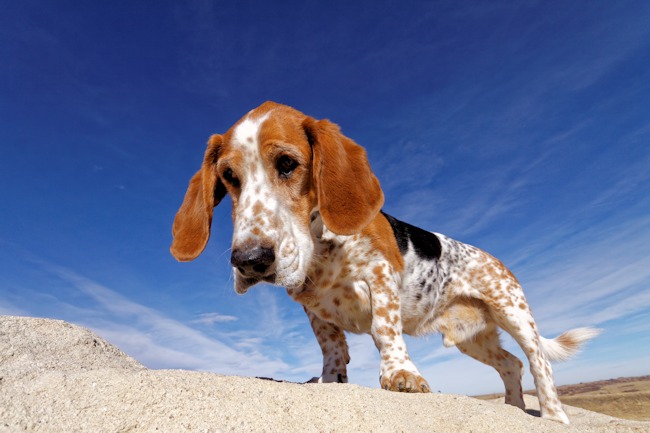 But the only way to get a picture of that big sky is with the encroachment of civilization on the Colorado High Plains.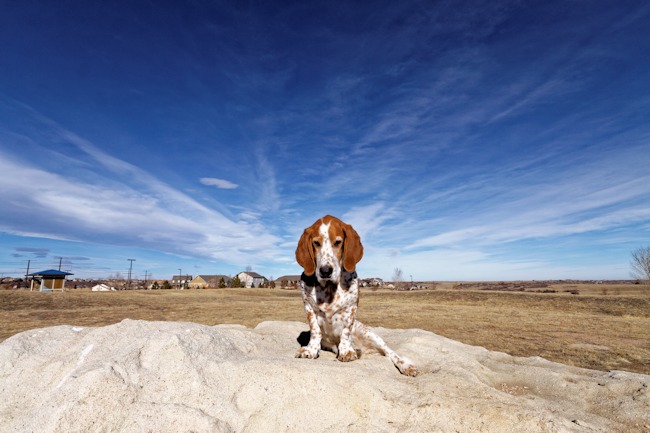 Did I woof you how many people live around here? It's more and more all the time. That's not all bad, cuz there sure is a lot of great food for a basset here in Castle Rock, but it does make sky photos difficult.
Big sky photos were always easy for George. He could sit on Grand View or Summit Tree Camp and not see any signs of civilization at all.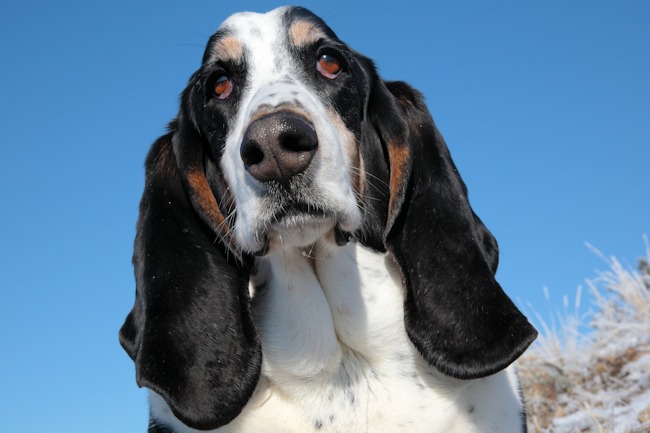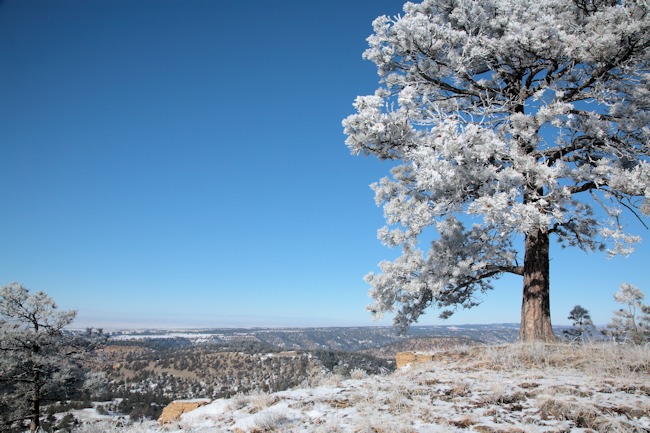 And this was the norm for a very civilized and sophisticated basset.
February 05, 2008