Bark about a day I'd like to forget!!! Yeah, it hurts!!!!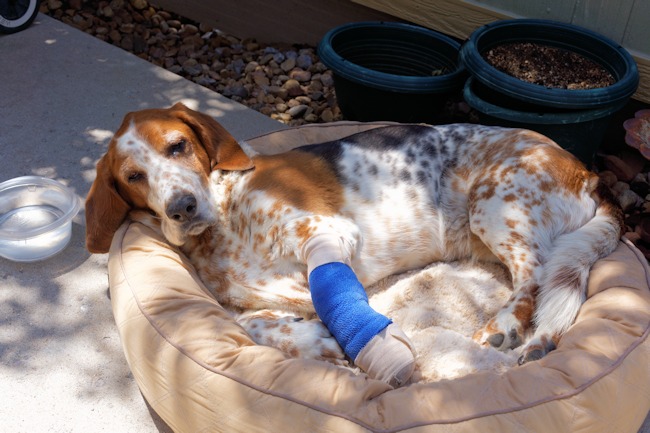 And no breakfast either!!! The universe isn't fair, I'll woof you.
Thank you Karen for helping make my afternoon and evening much better.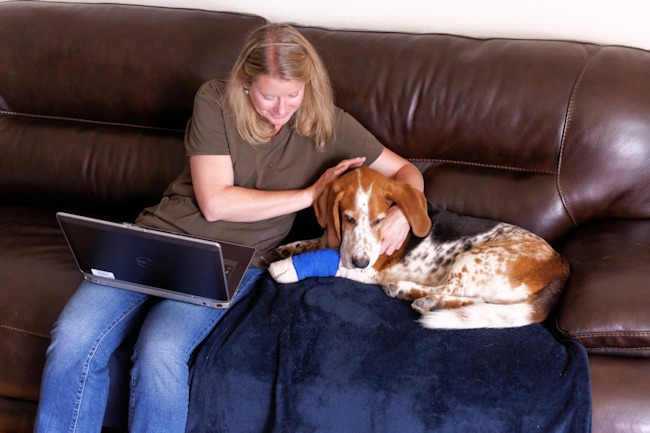 Dad bought me a Wendy's hamburger. Things are looking up.
Gotta go, it's hard to type with one paw…sigh.