It started out sunny so dad and I had a great jog. Naturally I took time to smell the wildflowers, in this case Yucca.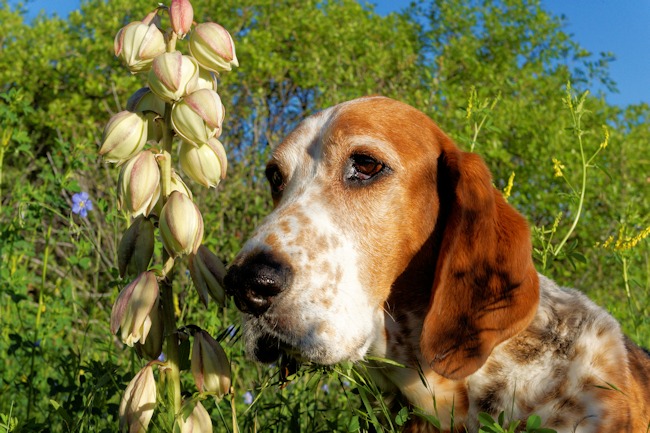 Since it looked like the sun wouldn't last dad and I got the GoPro camera set before the clouds moved in for a Porter romp.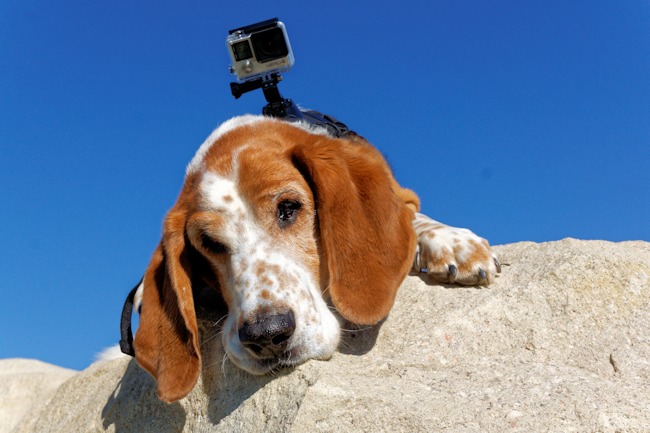 Looks kinda weird on my back, I'll woof to you.
But you got to admit the results are pretty bassety cool!
Porter's Prairie Dog Hunt

I'm an awesome basset!!!!!
Barking of awesome bassets, how about George in 2006?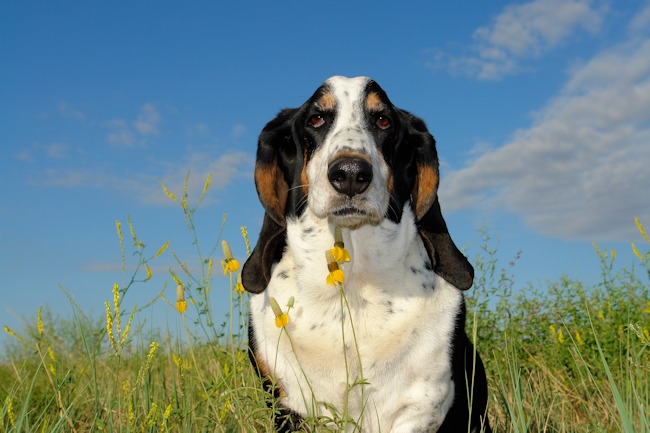 An awesome basset! Yes, indeedy!!!!