Sullen morning on our run. The weather folks had forecast a bunch of rain for last night, but that didn't happen. The run was pretty good except for wet grass.
Today was moving day for Sota. Yeah, Sota's got a new home. We stopped over at his place to pick him up. I scoped out the wildflowers for one last time.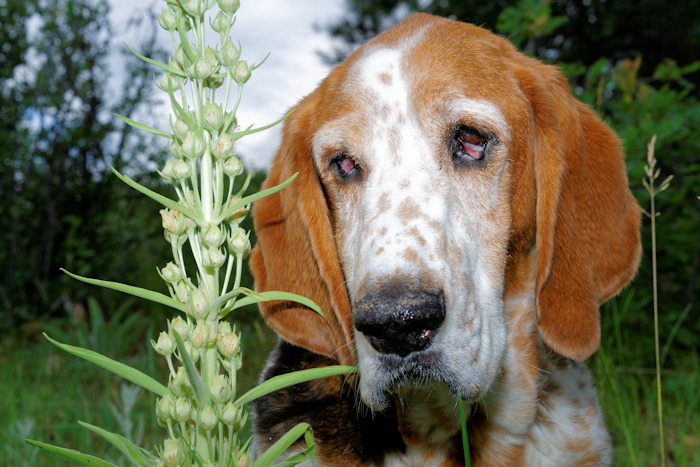 Then we hauled Sota to his new home. There are more horses in his new home, so that will keep him busy. Mom seemed pleased with his new home. It's closer too.
We did get a dabble of sun in the early afternoon.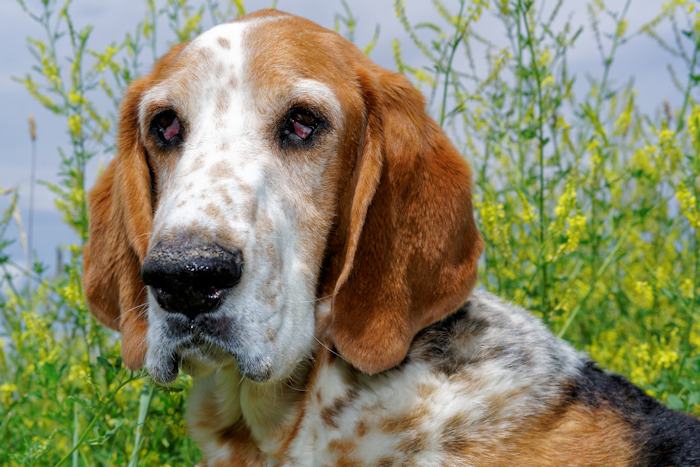 Later on a nasty hail storm pounded downtown Castle Rock. Dog oh dog, it stripped the trees of leaves and dimpled plenty of cars. Thank goodness we were at home and didn't get any hail at all.
George's July 2006 started out like June 2006 ended; that would be a run on Basset Back Ridge with a camera documenting the end of the run.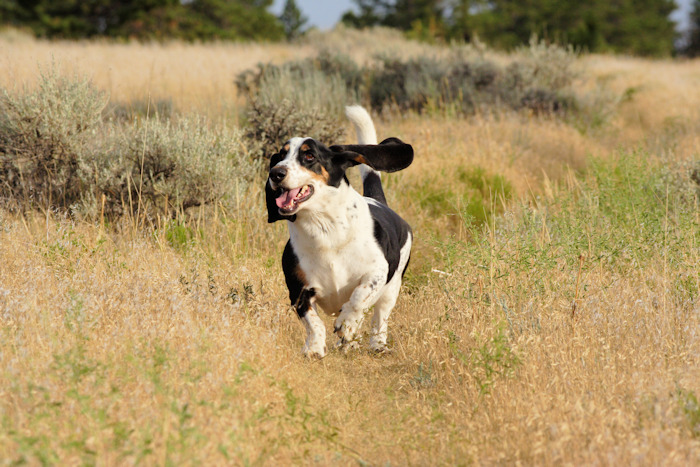 Such a great way to start out the new month.