Snow last night and is snowing now. I think that I need a good breakfast before going out.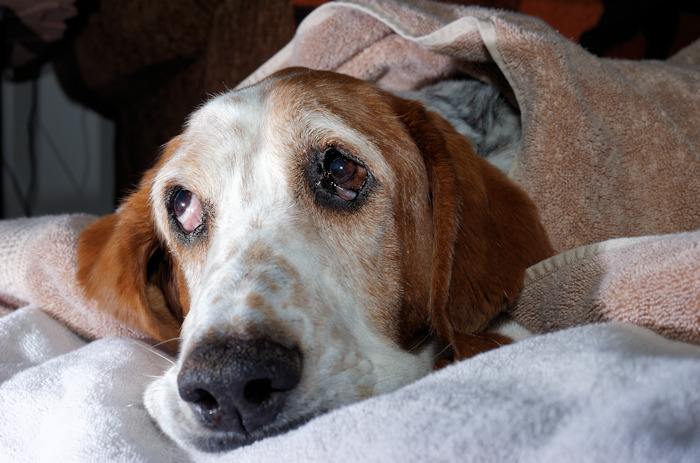 Voila! My magical mom came through for me! Doesn't this look good?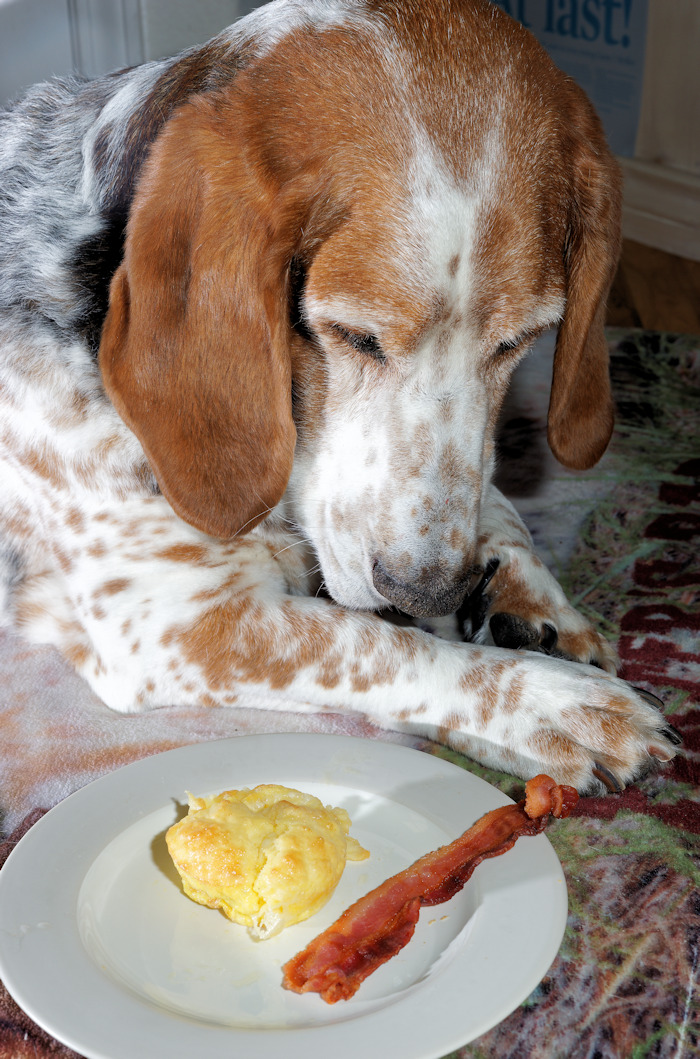 That's an egg muffin with bacon. Totally delicious!
After that darn excellent breakfast, I was ready to take on the snow.
First things first, a good snow bath.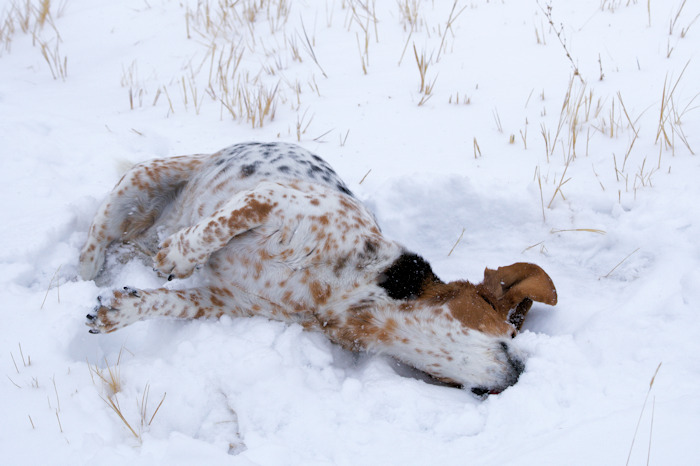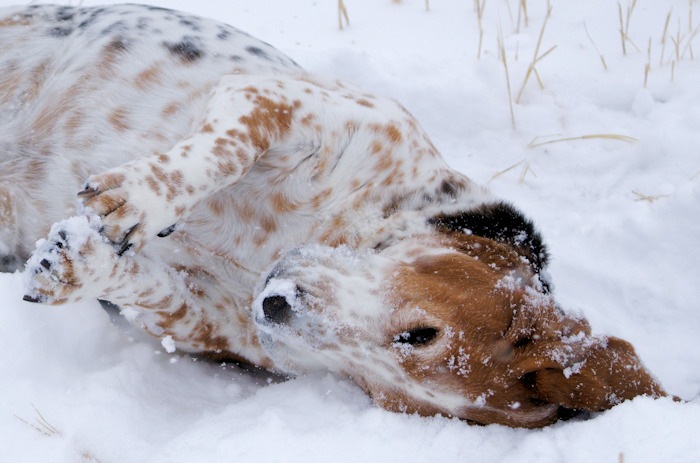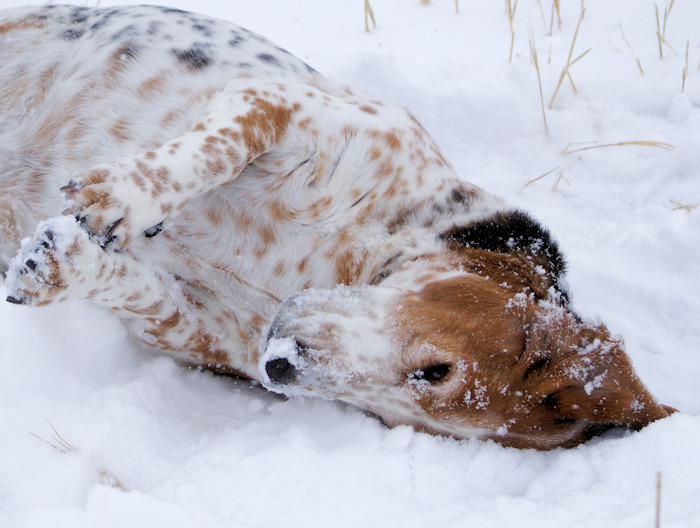 And, of course, I have to shake the snow and dirt off after my snow bath.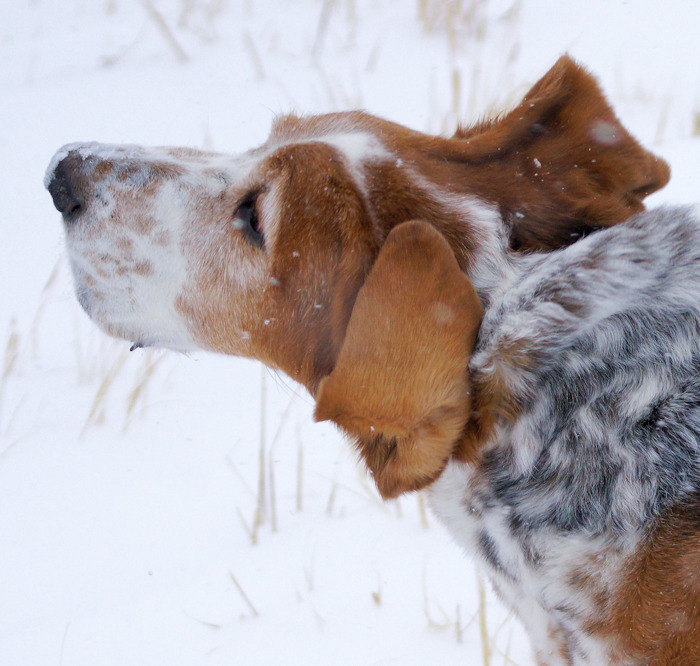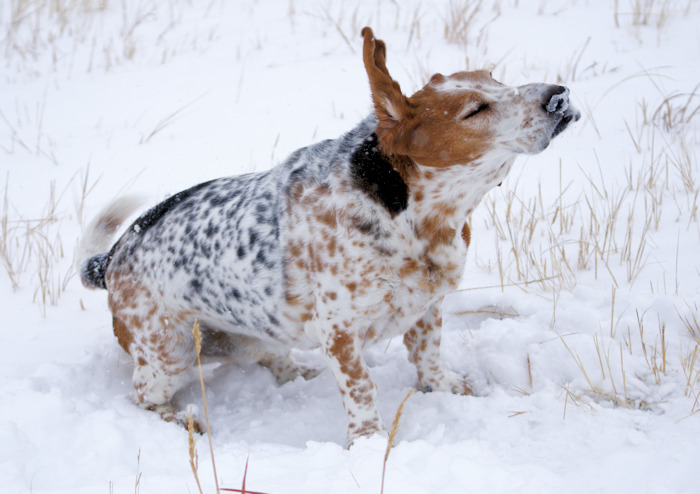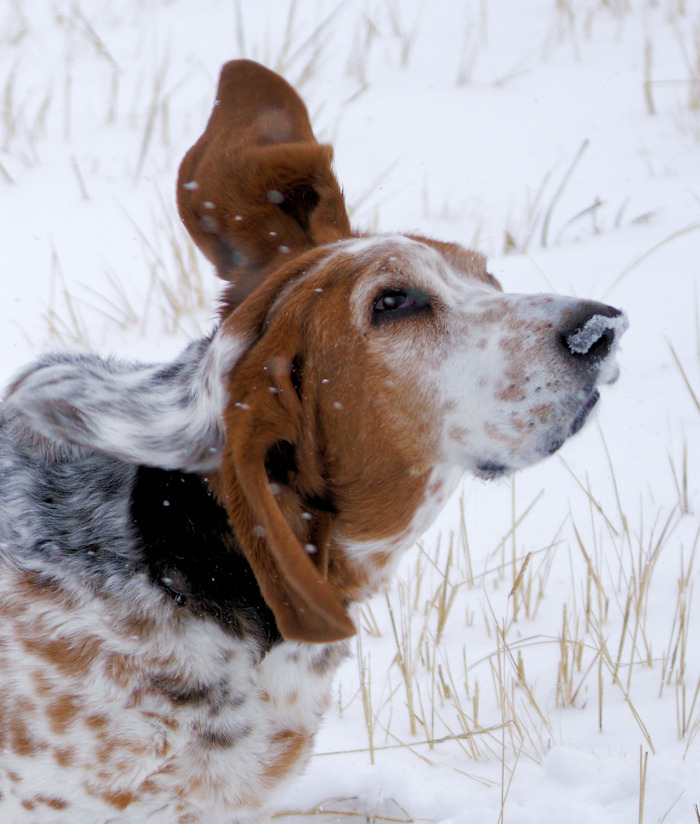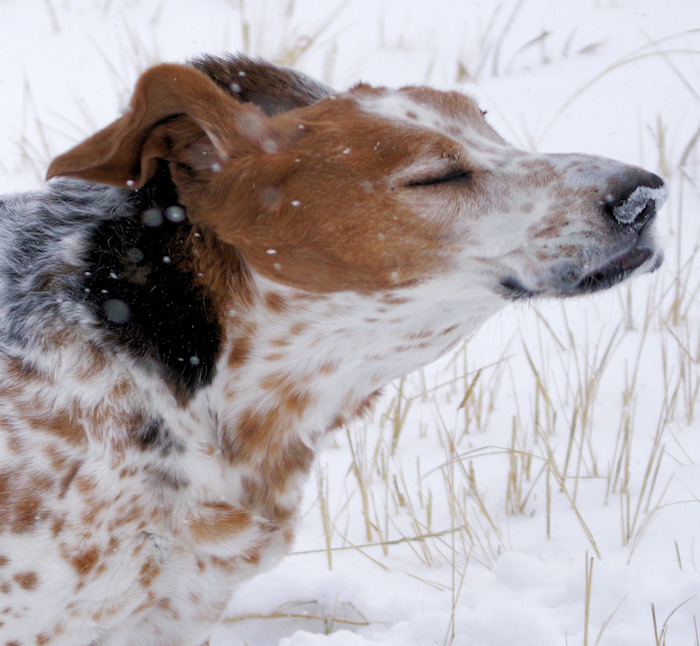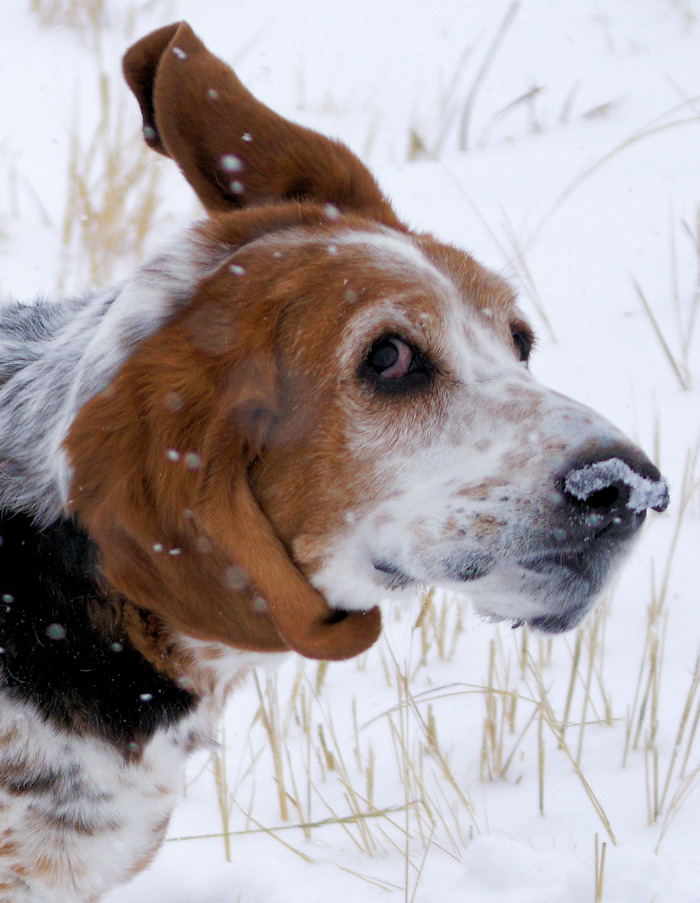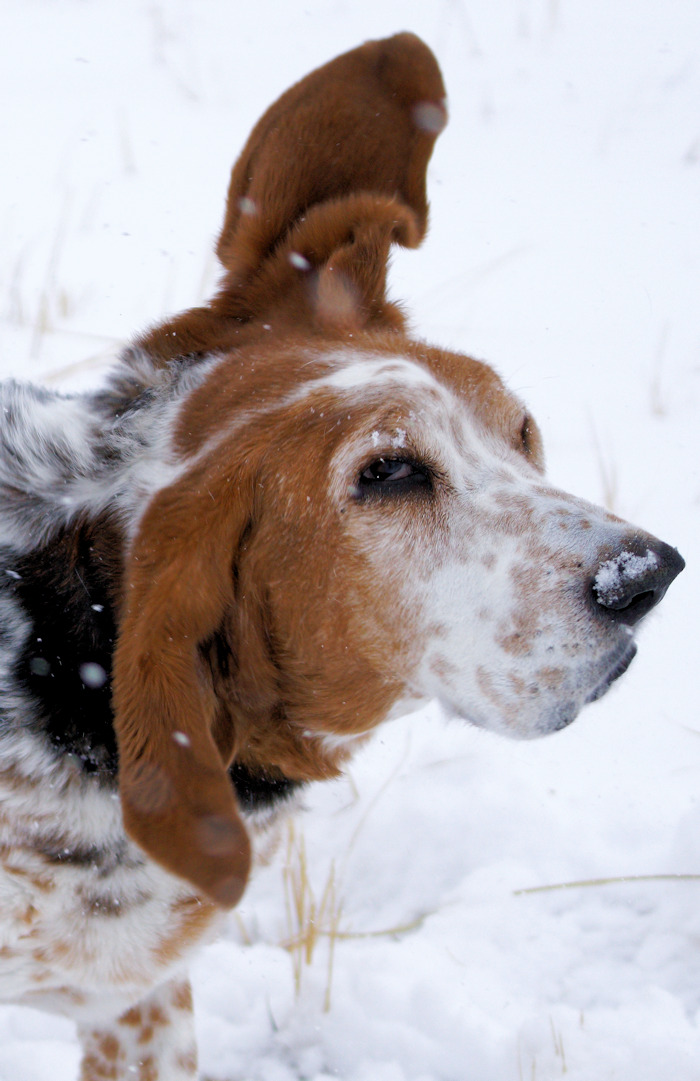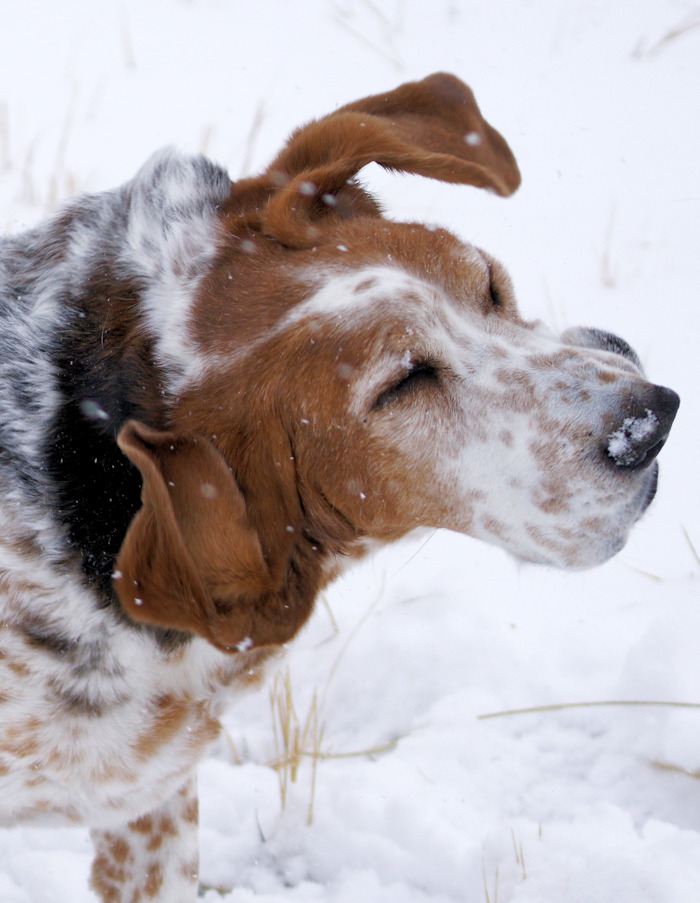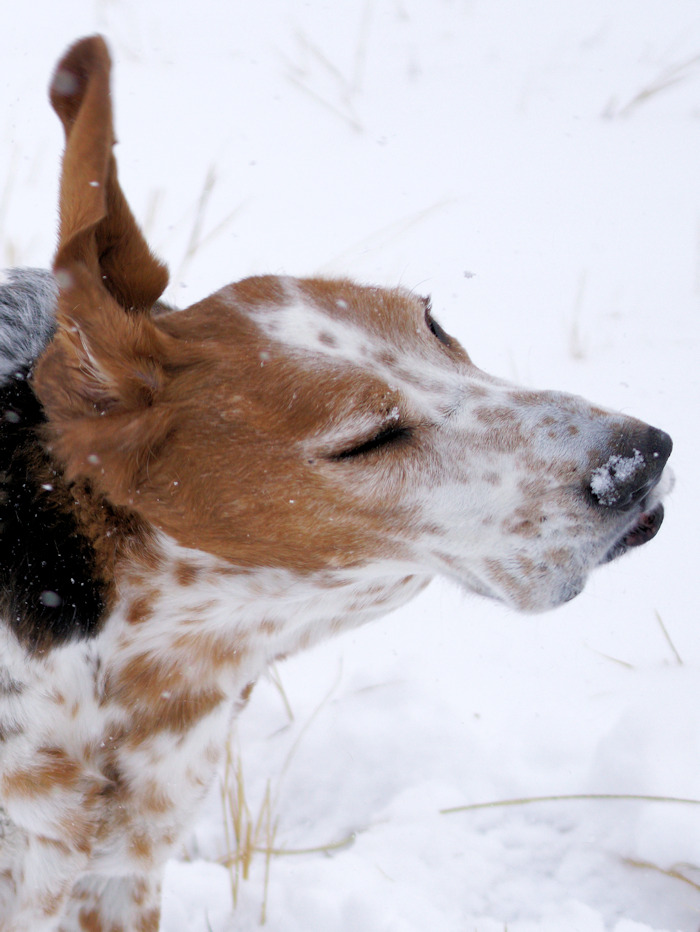 Do I look like a clean machine now?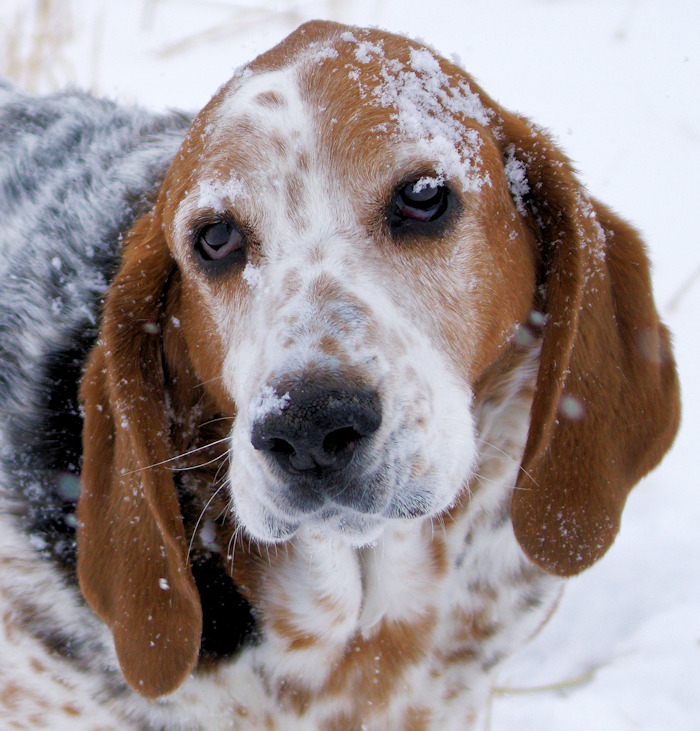 You betcha!
Time to haul ass and show this snow who's boss.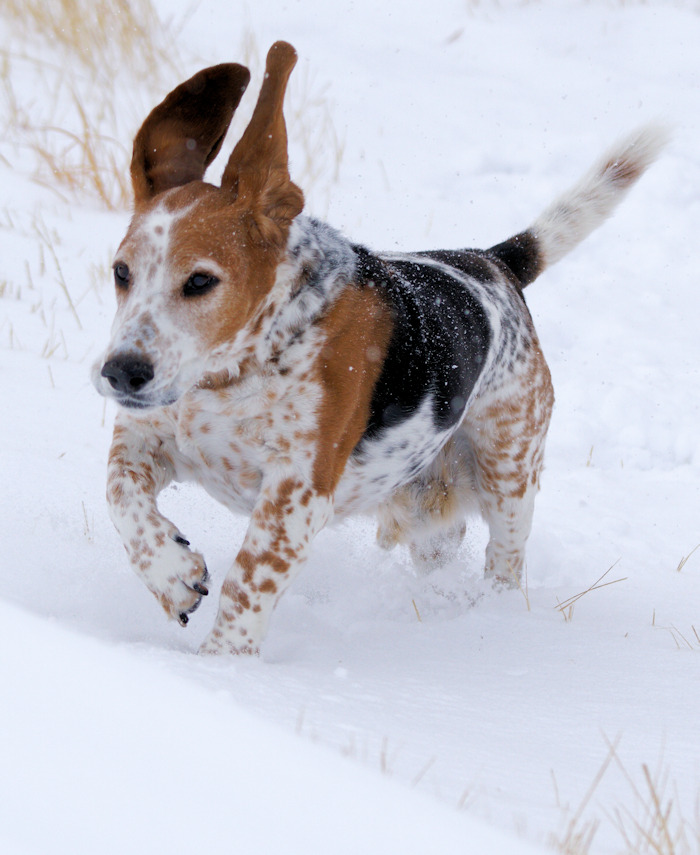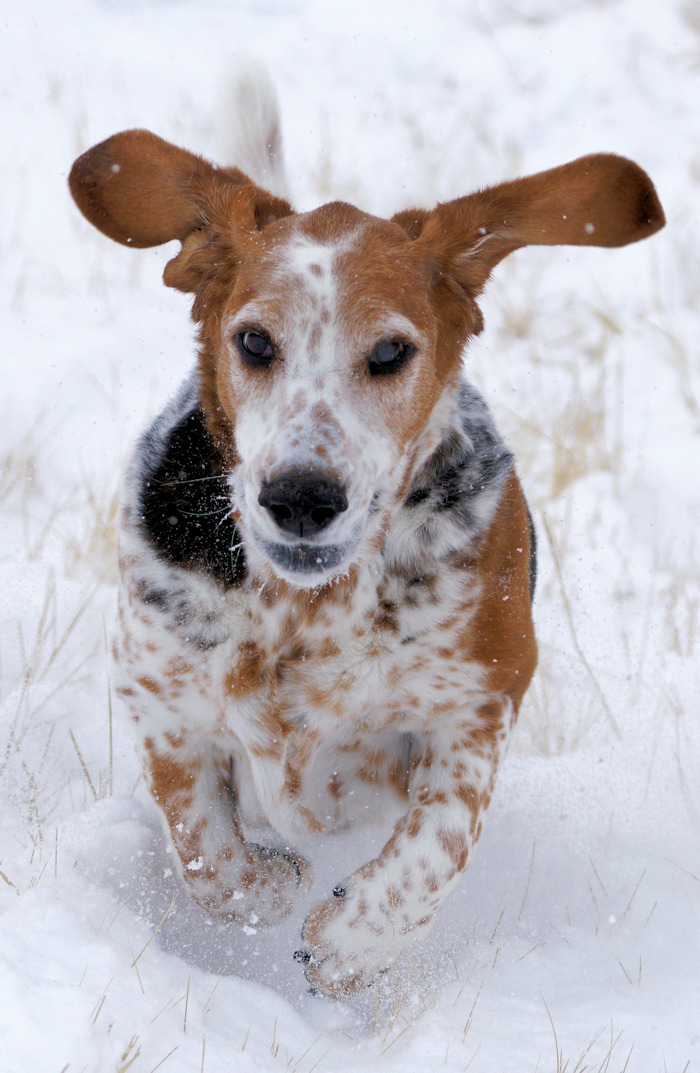 12 years old and I still have the RIGHT STUFF!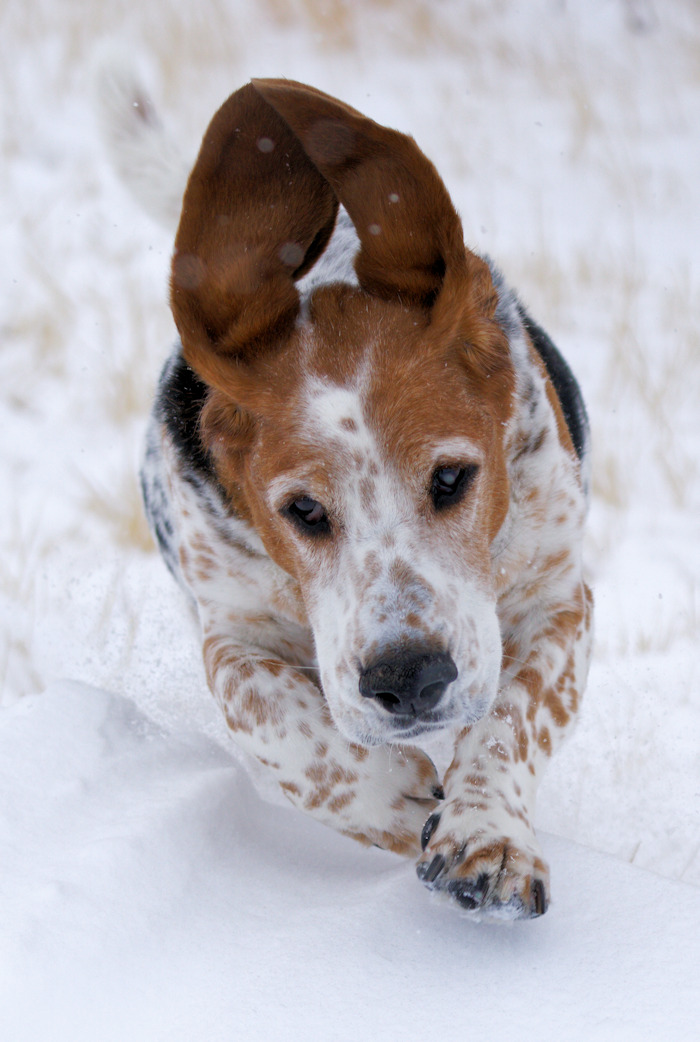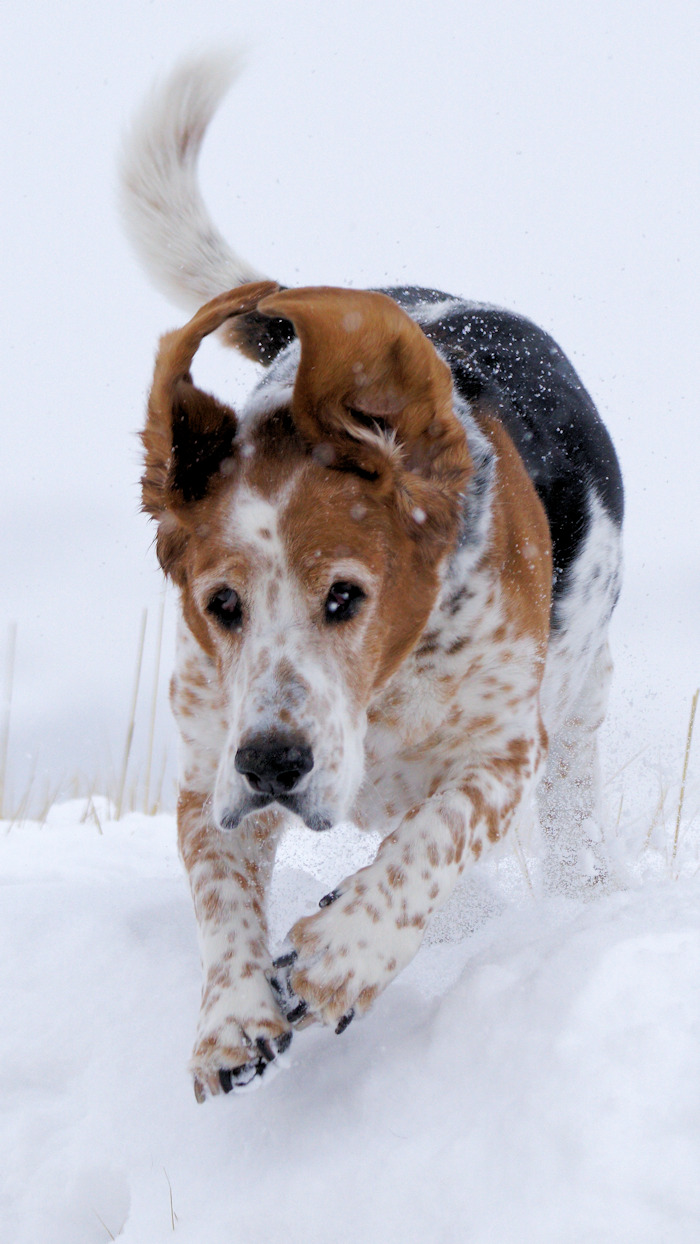 YAY! I love snow!!!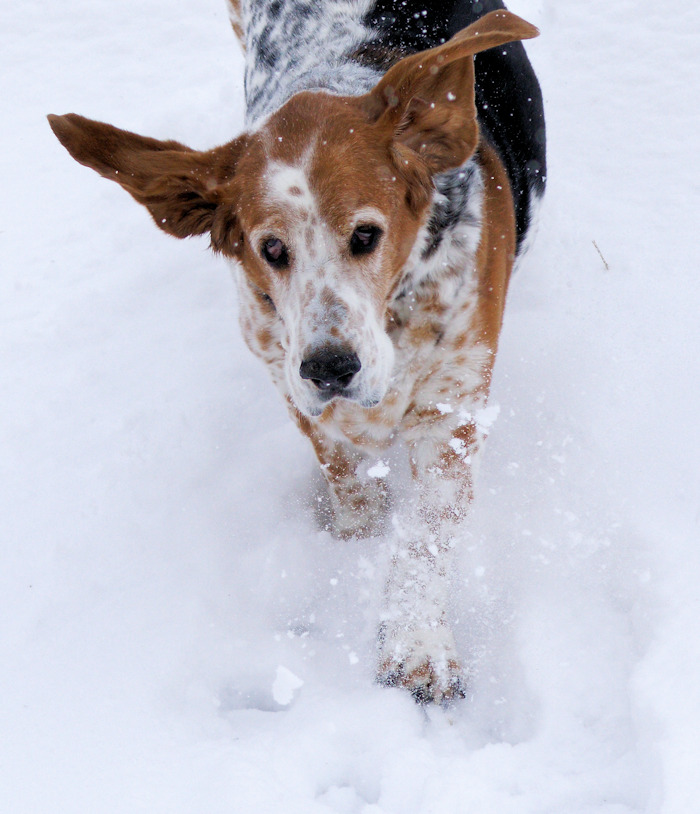 It was good to get home and rest after a killer workout. Dad was quite impressed with my speed and zeal. Good thing I had Wendy's cheeseburgers to replenish my energy. A day with the right amount of snow is a special day.
I didn't get the sunrise that George got.

And he had lots of sun to enjoy being outside in the snow.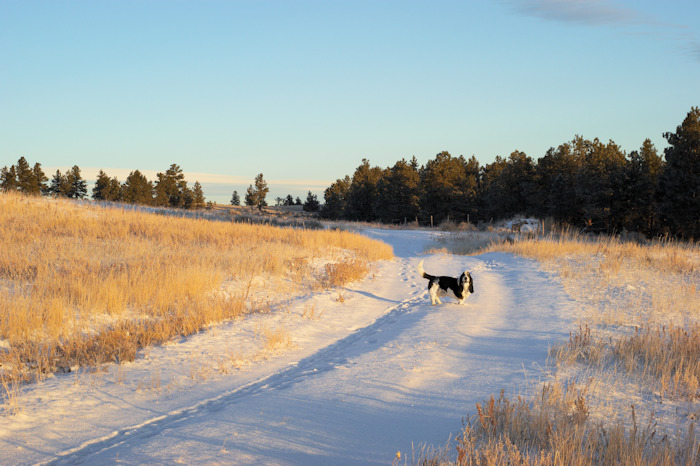 Most definitely beautiful and wonderful to be in Edgemont!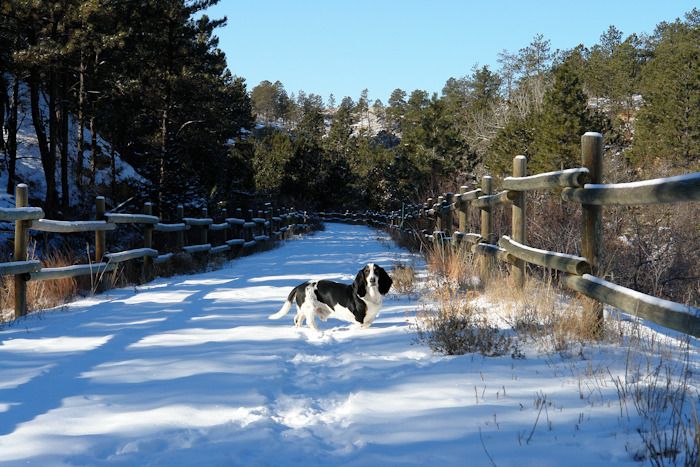 But like me he was ready for some good napping after a fun day outside.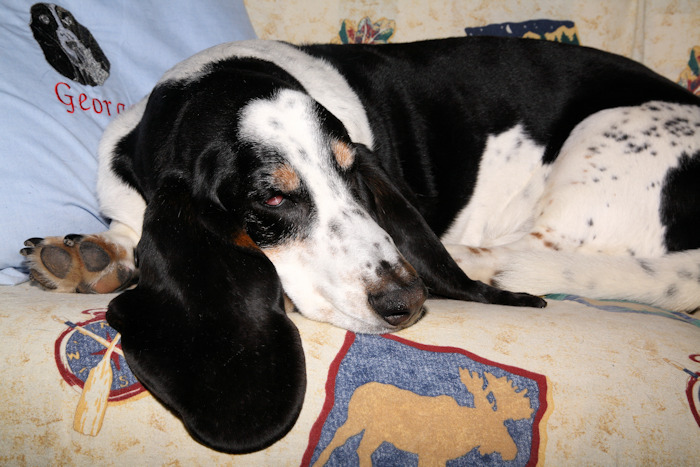 Too bad he didn't get the Wendy's cheeseburgers that I got 🙂