Winter is definitely back as we got a light dusting of snow last night.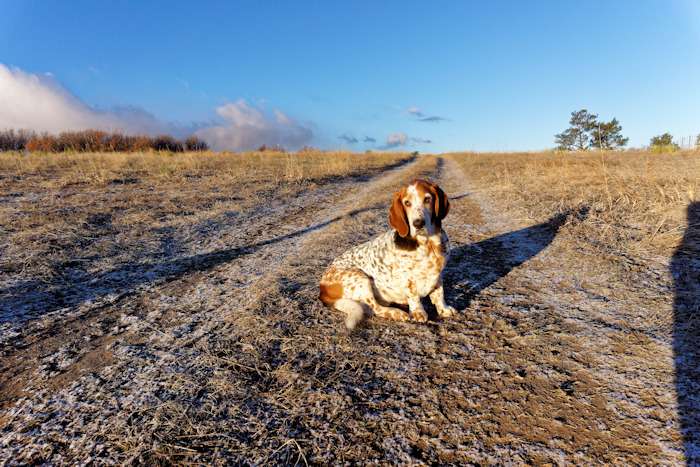 Pretty nice on our run, though.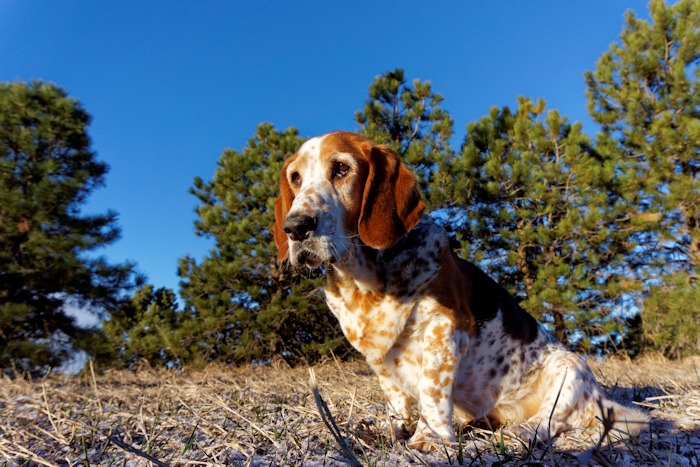 Gotta love a Ponderosa Sky. There were plenty of clouds later, so it wasn't all blue sky today.
Smash Burger for dinner…now that hit the spot!
Almost no snow left on Elbow Canyon Road on this day in 2006.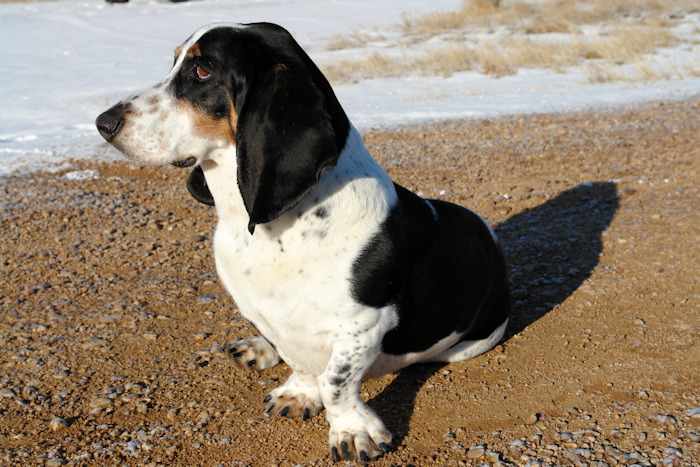 George was quite pleased that the snowstorm of March 12th didn't hang around.