I had to enjoy the sun on our jog, cuz it didn't hang around very long.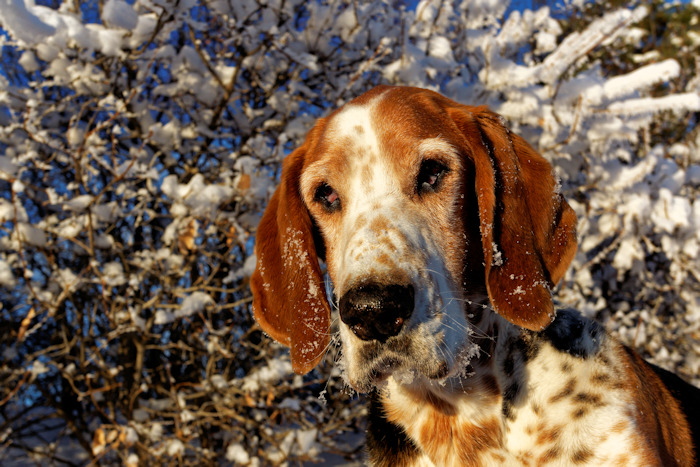 Most of the snow crystals have fallen off the trees, but some of the bushes have kept them yet this morning. They're rather pretty in the early morning sun.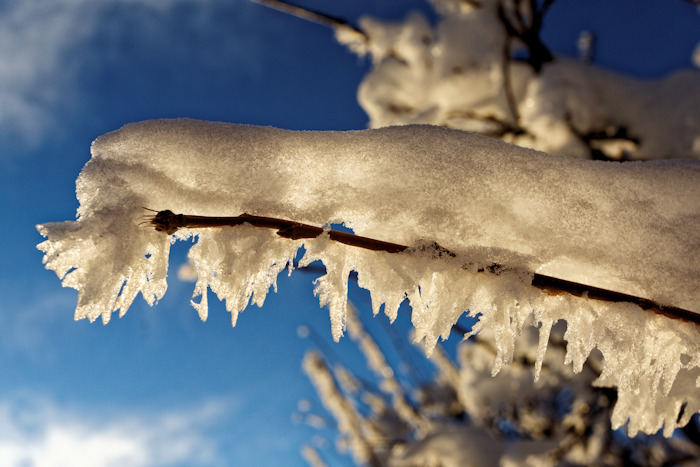 Of course, there's still plenty of snow on the ground.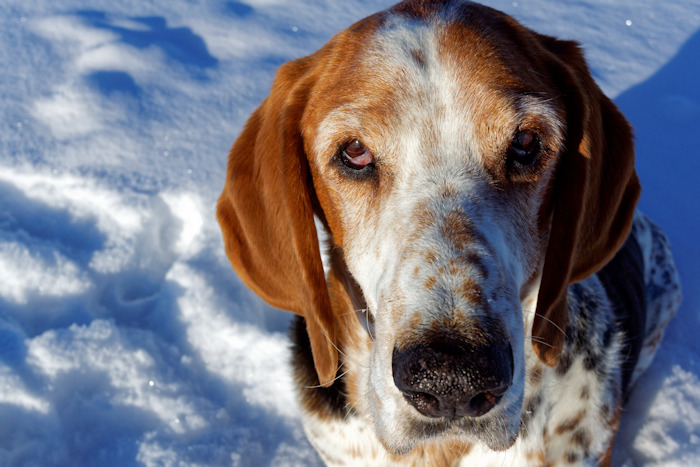 George was getting in the Christmas mood now that the date had turned to December. Hee, hee and some giggles when I look at him in this photo from 2007.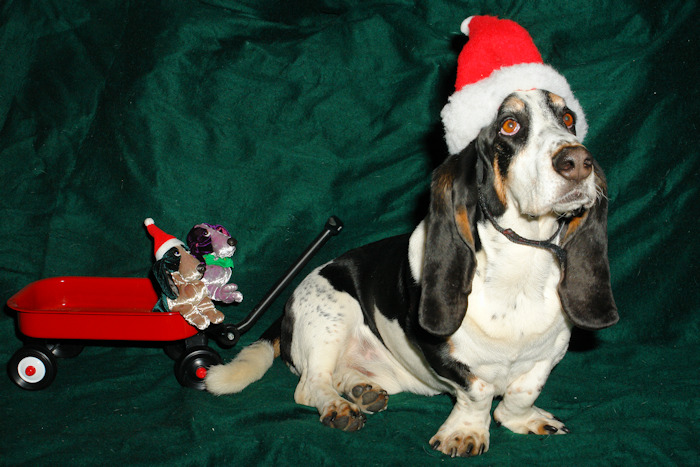 I got in the Christmas mood too when Karen took me downtown Castle Rock, where I took some photos of the big tree in festive colors for the season.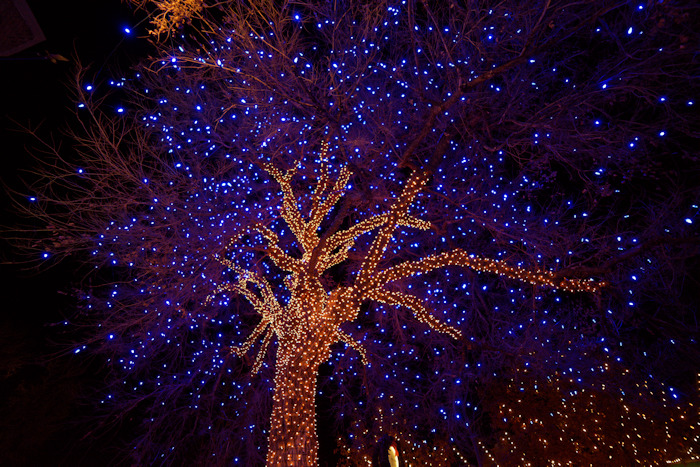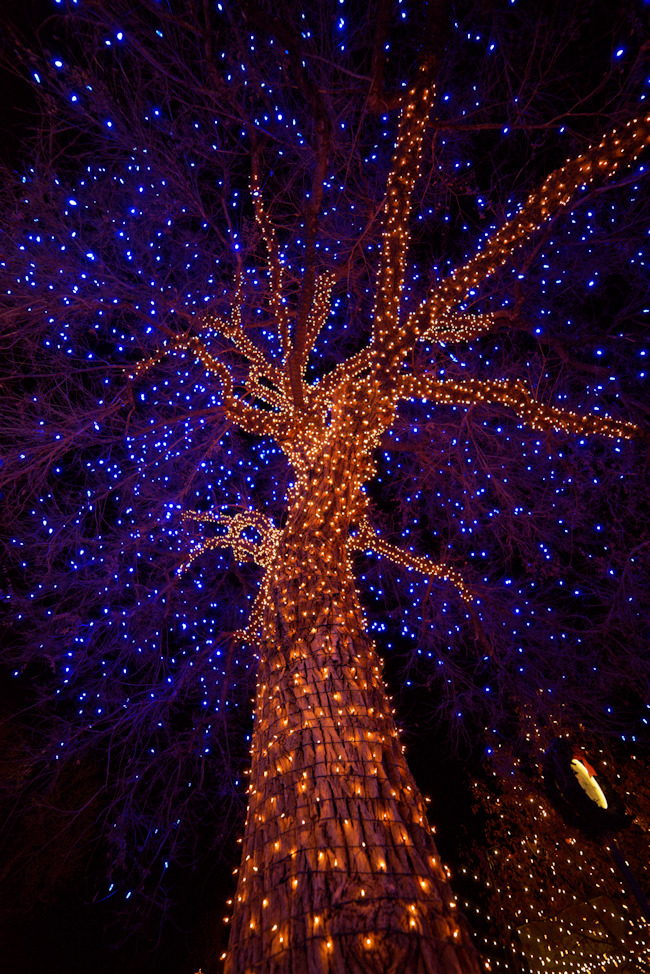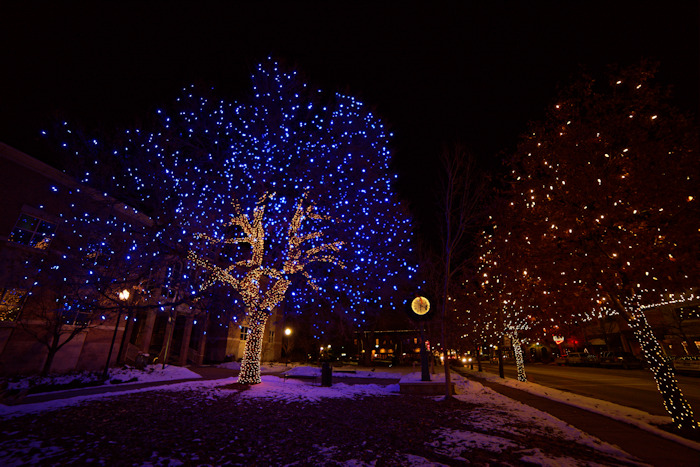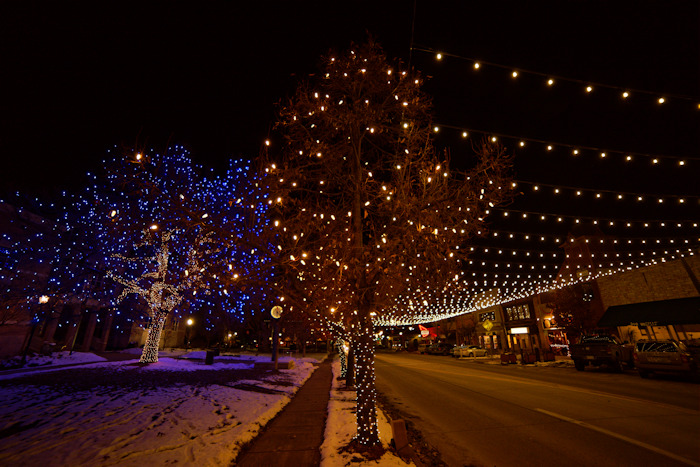 Even better than the festive tree was pot roast from Castle Café. Dog oh dog, what a great way to spend the evening on the first day of December.